Carmel Valley San Diego CA Real Estate – including, Homes, Townhomes, Condos, and Multifamilies for Sale Search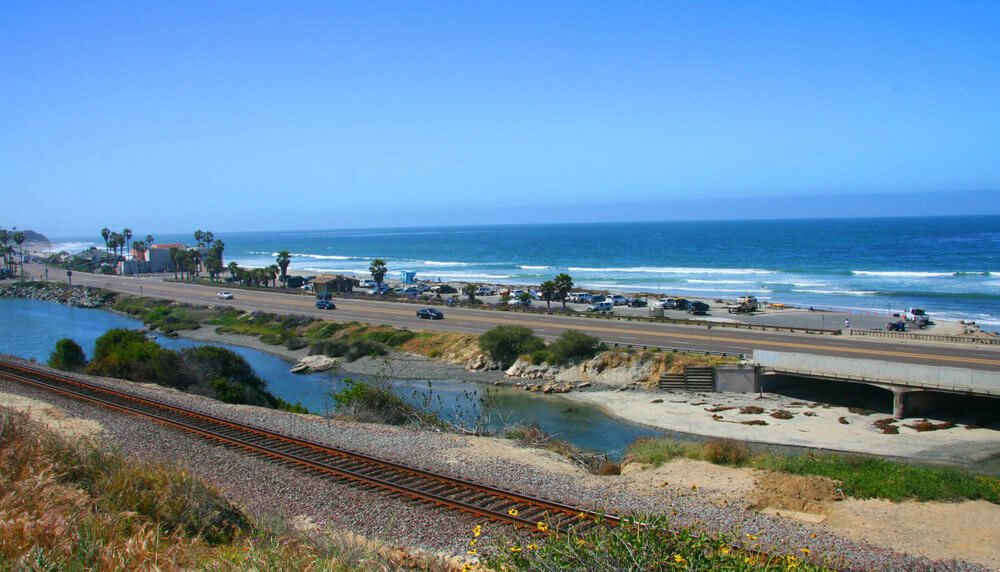 Updated every 5 minutes with the latest real estate for sale in Carmel Valley San Diego CA - including homes, townhomes, condos, and multifamilies - as posted by Carmel Valley real estate agents and brokers - over 30% more listings than Zillow, Realtor, Trulia, and Redfin.
Get Signed Up Now to receive new listings, price changes, and recent sales prices - with the ability to get instant, daily, weekly, bi weekly, or monthly email updates.
By creating your FREE account you can:
Get New Property Email Alerts


Price Change Alerts


Detailed Property Info


Virtual Pictures


Track Recent Active, Pending, and Solds
Get Signed Up Now and get the latest Carmel Valley tax and HUD foreclosures, REO properties, bank owned homes, and short sales being offered at HUGE price reductions and significantly lower than retail value.
Carmel Valley
June 4, 2023
$2,995,000
Med. List Price
Carmel Valley Information and Highlights
Here's a quick rundown of our list:
Carmel Valley Information and Highlights
Carmel Valley is one of the newest and swankiest neighborhoods of the great City of San Diego, California (should not be confuses with Carmel Valley Village, further north up the state).
It is a highly affluent, suburban planned community found on a north-western angle down San Diego's picturesque map. The town structure is build upon the premise that a Porsche is a man's best friend; it a car dependent residence with little planning for those in need of midnight constitutionals.
The community as a whole was formed on February, 1st, 1975. Its time was inspired by a small tidbit of its lackluster past. The area had been the cradle for a dairy farm and monastery of the Carmelite Sisters of Mercy way back in the turn of the twentieth century, circa 1905.
Carmel Valley is a surgically thought-out district with all the amenities and facilities you could ever need or want. A community composed of commercial offices, hotels, retail stores, restaurants, bars, the obligatory golf course and bundles of residential units.
Weather
Carmel Valley is found inland off the coastal ridge that makes San Diego north. Less than an hour from the seashore, Carmel Valley's geographical distance tosses it into a unique micro-climate rarely seen on the coastal ridge. A Mediterranean climate, with abundant vegetation, warm summers and mild temperate winters. Highs in summer might reach the upper 90s while temperature in winter will dip to the mid 30s.
Recreation
Vineyards and wineries are the big IT in Carmel Valley. Here in this pastoral land they wholeheartedly worship the blood of the grape and the Gods of the harvest. In Carmel Valley the tourist trail is lined with a miasma of bitter Merlots, fruity Syrahs, nutty Pinot Noirs and a couple of dry on the palate Cabernet Sauvignon.
Bernardus Winery and Vineyard - 5 West Carmel Valley Road


Joullian Vineyards - 2 Village Drive, Suite A.


Boekenoogen Winery Tasting Room - 24 W. Carmel Valley Road.


Cowgirl Winery - 25 Pilot Road.


Folktale Winery & Vineyard - 8940 Carmel Valley Road.
Shopping
Corporations are like sharks, only instead of sniffing out blood in the water, they have an uncanny ability to track down a buck diluted in an ocean of seaweed. Due to Carmel Valley's economical makeup, the water is positively frothing with chum for the toothy business venture. In Carmel Valley you'll always find some prize or another during your many shopping adventures.
Studio 1220 - 12925 El Camino Real - (858) 481-0447
Pretty Please - 12925 El Camino Real - (858) 720-1188
Geppetto's - 3435 Del Mar Heights Rd - (858) 350-9038
Let's Go Home - 12925 El Camino Real - (858) 345-5356
Head Over Heels - 12925 El Camino Real - (858) 793-0884
Highlands Jewelers - 3830 Valley Center Dr - (858) 481-9193
Jimbo's...Naturally! - 12853 El Camino Real - (858) 793-7755
Pearl Izumi Factory Store - 12995 El Camino Real - (858) 793-0366
Del Mar Highlands Town Center - 12925 El Camino Real - (858) 793-5757
Piazza Carmel Shopping Center - 3810 Valley Centre Dr - (760) 630-6270
Restaurants
Carmel Valley's restaurants are a hodgepodge of all sorts of fares and spices. From the mundane, sizzling perfected burger, to an exotic Arabian tabule, in Carmel Valley your belly will always find some new grub to satisfy an itch and confront a culinary curiosity.
Gami Sushi - 3870 Valley Centre Dr - (858) 792-5509
Royal India - 3860 Valley Center Dr - (858) 792-1111
Urban Plates - 12857 El Camino Real - (858) 509-1800
Kabob Lounge - 11375 El Camino Real - (858) 720-6600
Cedar Grill & Cafe - 3861 Valley Ctr Dr - (858) 350-6717
Davanti Enoteca - 12955 El Camino Real - (858) 519-5060
Marketplace Grille - 3870 Valley Centre Dr - (858) 793-0705
Carnitas' Snack Shack - 12873 El Camino Real - (858) 350-7675
Snooze an A.M. Eatery - 3435 Del Mar Heights Rd - (858) 703-5300
Ruth's Chris Steak House - 11582 El Camino Real - (858) 755-1454
Nightlife
Party till' you drop on the many local disco floor or simply pass the night away with your best mates, amigos, or buddies at a fine watering-hole. In Carmel Valley your need to vent out the day's stress will happily be fulfilled by some of the best bars and clubs this side of San Diego proper.
Club M - 5200 Grand Del Mar Way - (858) 314-2700
Running Iron Restaurant - 24 E Carmel Valley Rd - (831) 659-4633
Oggi's Sports | Brewhouse | Pizza - 12840 Carmel Country Rd - (858) 481-7883
Demographics
Population: 42,047.
Population Density: 2,559.7 inhabitants per square mile.
Median Age: 36.6 years.
Male/Female Ratio: For every 100 females age 18 and over, there were 105.0 males.
Local/Notable Employers
A great deal of companies have managed to erect local offices within this neighborhood. Each one a leader in their field and a stark employer of the area.
U.S. Bancorp


Scripps Health


Pillsbury Winthrop Shaw Pittman


Neurocrine Biosciences
Schools
Carmel Valley has an abundance of schools and learning centers scattered throughout its community. An overlay of various school districts gifting it a vast array of learning pavilions.
Torrey Pines High School - 3710 Del Mar Heights Rd - 858-755-0125.


Carmel Valley Middle School - 3800 Mykonos Ln - 858-481-8221.


Ashley Falls School - 13030 Ashley Falls Dr - 858-259-7812.


Cathedral Catholic High School - 5555 Del Mar Heights Rd - 858-523-4000.


Sycamore Ridge School - 5333 Old Carmel Valley Rd - 858-755-1060.
Landmarks
Aside from its many, many, and many, wineries and vineyards, Carmel Valley's points of interest lean towards its natural aspects and God-given vistas. The tend to guide the wanderer or tourist towards a maze of absolutely adoring parks and hillsides. Charming little spots to bask in the setting sun.
Carmel Valley Recreation Center - 3777 Townsgate Dr - 858-552-1616.


Fairmont Grand Del Mar - 5300 Grand Del Mar Ct - 858-314-2000.


Garland Ranch Regional Park - 700 West Carmel Valley Road - 831-372-3196.
Conclusion
Carmel Valley is a picture of a vineyard laced countryside, with ranch houses, Italian villas and the odd stylishly, by a gaggle of decorators, dilapidated outhouse. On the horizon a dipping sun, up high the blue sky unfolding with a concert of stars, constellations and planets painted across the firmament. The sort of place where you can easily park alongside any hill, climb a sturdy hill and sit atop a checkered blanket… Sharing a bottle of Carmel's homebred best… Cling!
Carmel Valley Mortgage
Whether you are a first time home buyer, need down payment assistance, were in the military or are now, want to buy in the country side, put down as little as 3%, or much more than that, I have access to the top mortgage programs in the State with over 40 wholesale lenders at my disposal. You will get much lower rates and fees than any local credit union or bank.
Carmel Valley Property Alert
Be the first to know when new Carmel Valley short sales, foreclosures, deeply discounted homes, and brand new hot properties come onto the market before anyone else - over 30% more listings than Trulia, Zillow and Realtor.
Carmel Valley Home Valuation
Do you own a home in Carmel Valley and want to find out instantly and completely free what it is worth in today's market - with absolutely no cost or obligation?
Carmel Valley Market Statistics
Stay up to date with the latest sales prices, market times, days on market, number of homes sold, and over 12 of the most up to date housing statistics going back over 16 years.
Carmel Valley Subdivisions