Campo San Diego CA Real Estate – including, Homes, Townhomes, Condos, and Multifamilies for Sale Search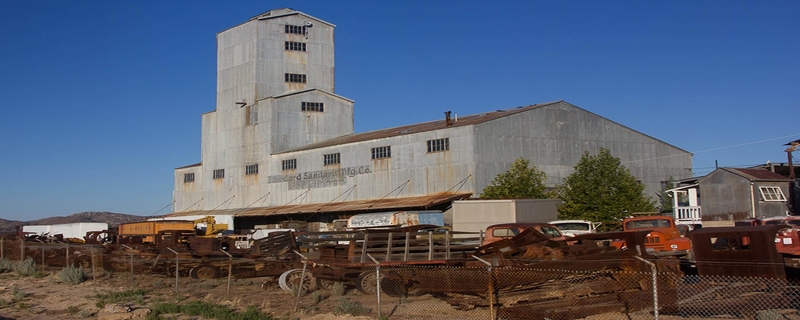 Updated every 5 minutes with the latest real estate for sale in Campo San Diego CA - including homes, townhomes, condos, and multifamilies - as posted by Campo real estate agents and brokers - over 30% more listings than Zillow, Realtor, Trulia, and Redfin.
Get Signed Up Now to receive new listings, price changes, and recent sales prices - with the ability to get instant, daily, weekly, bi weekly, or monthly email updates.
By creating your FREE account you can:
Get New Property Email Alerts


Price Change Alerts


Detailed Property Info


Virtual Pictures


Track Recent Active, Pending, and Solds
Get Signed Up Now and get the latest Campo tax and HUD foreclosures, REO properties, bank owned homes, and short sales being offered at HUGE price reductions and significantly lower than retail value.
Coming Soon on 04/26 32251 Acorn Trail
Campo, CA 91906
Under Contract 29419 Oak Drive
Campo, CA 91906
Campo Information and Highlights
Here's a quick rundown of our list:
Campo Information and Highlights
One of the largest border town near the Mexican border, Campo has easily become the area's go-to place. Located in the Mountain empire, southeast of San Diego, Campo has managed to consolidated nearby neighborhoods into its sphere and wrestle each and everyone into a budding hamlet with dreams of being a metropolis.
It is a beautifully located town, just shy of crossing the border and going down to Tijuana. Great scenery, halcyon mountains and panoramas plucked from a nature lover's dreams.
Campo is the closest city near the frontier and, as such, it has become the capital for its security. The largest employer in the area is the US Department Of Homeland Security's Border Patrol branch.
Also, since the Second World War, Campo has been the shore leave hotspot of the United State's Military. During WWII, Campo was the location of Camp Locket. A base of operation that hosted Buffalo Soldiers, African American Service men, veterans on convalescent leave and a 300 Bed Italian POW camp. Since the end of that period, The US Army has maintained a training facility nearby at the La Posta Mountain.
As such, Campo, given its two main mixture of "Federales" and Soldiers has managed to procure a rather strange tone and vibe.
And, just to spice up Friday nights at the local watering hole, at least two tribal areas can be found within the region. One, due north, while the other just east of its borders.
Weather
Classified as "Csa" according to Köppen Climate Classification system, Campo has a very lovely climate. A climate lacking temperamental changes and wacky extremes. One of California's most stable ecosystems, Campo's weather is a marvelous mix of warm summers, mild winters, inexistent allergy seasons and an annual rainfall that doesn't even bare consideration.
Recreation
Campo's recreation is rural. it is the sort of place where a love for the bounties of mother earth is a necessity in order to survive. One of its most enduring qualities is the fact that it is the official southern terminus of the Pacific Crest Trail. A harrowing hiking and equestrian trail that is over 2600 miles long and ends just north of the Canadian Border.
Meanwhile, is you're in search of big city adventure, Campo is ideally located in the path of the San Diego and Arizona Eastern Railway, a ride on their tracks and you'll discover yourself in downtown San Diego in a flash.
Train Station, San Diego & Arizona Eastern Railway - 1 Depot St.
Shopping
Campo has a limited shopping fandango. The bare necessities and nothing else. A general store, a thrift store and a lumber, ranch and supply shop.
Circle K - 31471 Hwy 94 - (619) 478-1071
Campo "Green" Store - 31080 Hwy 94 - (619) 478-5494
Mi Casa Flowers and Gifts - 31476 Hwy 94 - (619) 478-9097
Giuseppe's Treasures - 1372 Buckman Spring Rd - (619) 478-3118
East County Lumber & Ranch Supply - 995 Forest Gate Rd - (619) 478-5555
Restaurants
Restaurants in Campo are located to the north of the railway terminal. Near the city's main blocks, alongside its principal street, Campo Rd. They are a horde of places that once more prove, that no matter where you are at, Subway will always have your back. There's the obligatory taco shop and the quaint family owned diner. Campo has few places to grab a bite, but what it does have is akin to culinary gold.
Subway - 31471 Hwy 94 - (619) 478-1001
Cafe B - 1247 Sheridan Rd - (619) 478-5415
El Paso Taco Shop - 31464 California 94 - (619) 478-9045
Golden Grill Restaurant - 1800 Golden Acorn Way - (619) 938-6046
Demographics
Campo has a population of 2,684. The Racial makeup is a tight head to head run towards the finish line between Hispanics and caucasian whites. The median age (normal age) is 35 years. Most people are under 18, with the second group being a youthful 25-44.
Schools
Federal records report three schools in Campo. Mostly K-8 and Elementary. Less than two miles, in Cameron Corners or down by Mountain Empire, High Schools about like cactus in the desert.
Mountain Empire Unified School District - 3291 Buckman Springs Rd - 619-473-9022.


Campo Continuation School - 31360 CA-94 - 619-478-2735


Rancho Campo High School - 957 Forest Gate Rd - 619-401-3559.
Landmarks
Campo has a slew of historical landmarks within its smalls borders. Museums, farms, and even the ruins of a derelict POW camp. Meanwhile, as far as natural sights go, Campo is one of the most splendorous spots in the area. You simply can't find the time to soak in all the wonderful vistas fluttering before your eyes.
Pacific Southwest Railway Museum - 750 Depot St - 619-478-9937.


Motor Transport Museum - 31949 CA-94 - 619-478-2492.


Mountain Empire Historical - 31130 CA-94 - 619-478-5707.
Conclusion
Campo is the final frontier. It's the little border town that keeps up churning and building itself up by its bootstraps. Tranquil nights, heavenly vistas and a climate that is the envy of many. Campo is the sort of place one can finally live his cowboys dreams; make those John Wayne An Clint Eastwood fantasies come true.
Campo Mortgage
Whether you are a first time home buyer, need down payment assistance, were in the military or are now, want to buy in the country side, put down as little as 3%, or much more than that, I have access to the top mortgage programs in the State with over 40 wholesale lenders at my disposal. You will get much lower rates and fees than any local credit union or bank.
Campo Property Alert
Be the first to know when new Campo short sales, foreclosures, deeply discounted homes, and brand new hot properties come onto the market before anyone else - over 30% more listings than Trulia, Zillow and Realtor.
Campo Home Valuation
Do you own a home in Campo and want to find out instantly and completely free what it is worth in today's market - with absolutely no cost or obligation?
Campo Market Statistics
Stay up to date with the latest sales prices, market times, days on market, number of homes sold, and over 12 of the most up to date housing statistics going back over 16 years.