Boulevard San Diego CA Real Estate – including, Homes, Townhomes, Condos, and Multifamilies for Sale Search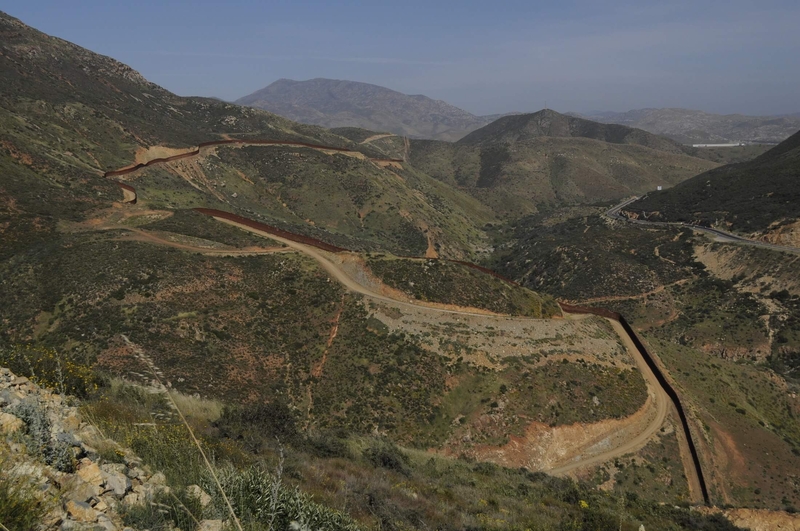 Updated every 5 minutes with the latest real estate for sale in Boulevard San Diego CA - including homes, townhomes, condos, and multifamilies - as posted by Boulevard real estate agents and brokers - over 30% more listings than Zillow, Realtor, Trulia, and Redfin.
Get Signed Up Now to receive new listings, price changes, and recent sales prices - with the ability to get instant, daily, weekly, bi weekly, or monthly email updates.
By creating your FREE account you can:
Get New Property Email Alerts


Price Change Alerts


Detailed Property Info


Virtual Pictures


Track Recent Active, Pending, and Solds
Get Signed Up Now and get the latest Boulevard tax and HUD foreclosures, REO properties, bank owned homes, and short sales being offered at HUGE price reductions and significantly lower than retail value.
Boulevard
February 27, 2021
Boulevard Information and Highlights
Here's a quick rundown of our list:
Boulevard Information and Highlights
Located meters away from the US/Mexican Border, Boulevard is the definition of a rural/tranquil town. A Part of California where the soul of the Wild West hasn't been exterminated by the technological frenzy of modern day living.
Boulevard's earliest inhabitants where the Kumeyaa and Cocopah indian tribes, proud nations, that to this day still hold a certain level of power in the area. The region, like most of southern San Diego and parts of New Mexico, is rich with Native American folklore, history, culture and archeology.
Part of Boulevards odd history resides in a strange piece of aeronautical fable from the late 1920's. On August 1929, a feat of aerospace dynamic was seen hovering over the San Diego basin. Swooping over the city, heading for the Mexican Border. It was the sister ship of the tragic Hindenburg; Z-127 "Graf Zeppelin". Flown by German pioneer and Zeppelin enthusiast Hugo Eckener, this beauty was in the process of completing a round the world tour that had started out in Chicago and would eventually end in Los Angeles.
Hugo's ship brought a measure of fame to the dusty little town of Boulevard, when, after sailing above San Diego, its started its decent and landed on the outskirts of this sleepy hamlet. To this day, that moment is a cherished part of local history. The area near Calexico Lodge refereed to as Eckener Pass.
Today, Boulevard is the official headquarters of the Manzanita Band of Diegueno Mission Indians.
Weather
The area is a dry valley surrounded by foothills and mountainous peaks. It holds a "Csa" calcification on meteorological maps. In layman's terms Boulevard is the proud owner of a warm- summer Mediterranean weather system. Annual average rainfall of 11.8 inches (300 mm). The weather is normally bucolic and serene, with blistering days that scorch but do not bog you down with perspiration. Winters are mild while nights are breeze and chilly.
Recreation
Boulevard could be considered part of the Hot-Springs area. In this nature friendly spot on the map, you'll discover dozens upon dozens of outdoor activities to captivate your mind; walkabouts, ATV excursions, hiking, trail running and biking. Meanwhile, a few miles, near the Mexican border different resorts and spas have set up shop and taken advantage of the various volcanic springs the area bubbles with. Also, the Campo Indian Reservation finds its home within the frontier of this bucolic town, aside from pottery and cultural empowerment, this Native American entrepreneurs have gifted the area with one of the smaller but cutest Casinos in the region.
Shopping
Most shopping places within Boulevard have a quaint and cute quality to them. They are unique snowflakes that cannot be found anywhere else on the planet. Trinket-shops, candy stores, souvenir shops and art and craft affairs lined up on Old Highway 80.
JT - 37753 Old Highway 80 - (619) 766-4762
Wisteria Candy Cottage - 39961 Old Highway 80 - (619) 766-4453
Boulevard Coin and Collectibles - 39998 Old Highway 80 - (619) 766-3229
Restaurants
Restaurants in Boulevard are few. The place isn't exactly the culinary mecca of the south. Nonetheless, what it does have and what it does offer is the best with in its genre. Every apple pie, every meatloaf and every fried chicken a tasty feast that will have you licking your fingers and asking the Ice-Tea enabling waitress for seconds.
Boulevard Liquor & Deli - 39335 Old Highway 80 - (619) 766-4874
Demographics
As off 2010, the Census reported the following data: Boulevard has a population of 315. 272 of which are caucasian whites; 2 African Americans; 7 Native Americans; 3 Asians; 44 Hispanics. The normal household is composed of married couples and the two main age brackets are: 18-24 and 45-65.
Schools
Boulevard has a main Elementary School with in its blocks. Its main Academic needs are facilitated by the neighboring town of Mountain Empire and its scholarly educational district.
Mountain Empire Unified School District - 3291 Buckman Springs Rd - 619-473-9022.


Clover Flat Elementary School - 39639 Old Hwy 80 - 619-766-4655
Landmarks
Boulevard's many landmarks are of the natural proclivity. It is teaming with powerful vistas and wonderful sceneries. One of its most distinctive spot is the RoseAcre Farms and one can't forget the Golden Acorn Casino.
Golden Acorn Casino & Travel Center - 1800 Golden Acorn Way - 866-794-6244.
Conclusion
Boulevard is a mainly a tight knight community fretting with neighborly charm and home spun southern wisdom. Its the sort of town where a week in you're already developing budding relationships with everyone. The sort of town where events are celebrated among the locals and spur of the moment picnics are organized just to have an excuse to shoot the breeze and crack upon a cold one with your new pals.
Boulevard Mortgage
Whether you are a first time home buyer, need down payment assistance, were in the military or are now, want to buy in the country side, put down as little as 3%, or much more than that, I have access to the top mortgage programs in the State with over 40 wholesale lenders at my disposal. You will get much lower rates and fees than any local credit union or bank.
Boulevard Property Alert
Be the first to know when new Boulevard short sales, foreclosures, deeply discounted homes, and brand new hot properties come onto the market before anyone else - over 30% more listings than Trulia, Zillow and Realtor.
Boulevard Home Valuation
Do you own a home in Boulevard and want to find out instantly and completely free what it is worth in today's market - with absolutely no cost or obligation?
Boulevard Market Statistics
Stay up to date with the latest sales prices, market times, days on market, number of homes sold, and over 12 of the most up to date housing statistics going back over 16 years.