Borrego Springs San Diego CA Real Estate – including, Homes, Townhomes, Condos, and Multifamilies for Sale Search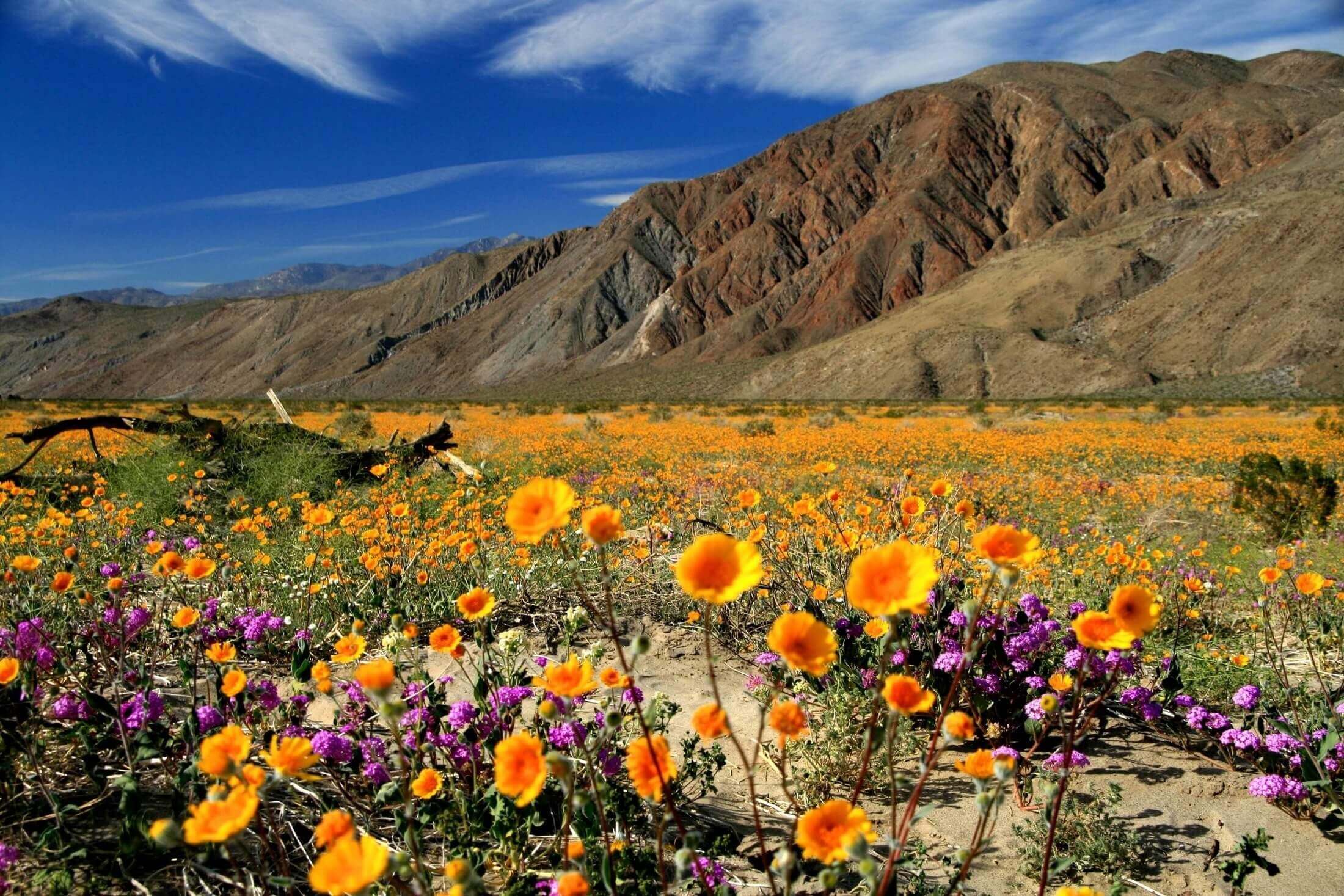 Updated every 5 minutes with the latest real estate for sale in Borrego Springs San Diego CA - including homes, townhomes, condos, and multifamilies - as posted by Borrego Springs real estate agents and brokers - over 30% more listings than Zillow, Realtor, Trulia, and Redfin.
Get Signed Up Now to receive new listings, price changes, and recent sales prices - with the ability to get instant, daily, weekly, bi weekly, or monthly email updates.
By creating your FREE account you can:
Get New Property Email Alerts


Price Change Alerts


Detailed Property Info


Virtual Pictures


Track Recent Active, Pending, and Solds
Get Signed Up Now and get the latest Borrego Springs tax and HUD foreclosures, REO properties, bank owned homes, and short sales being offered at HUGE price reductions and significantly lower than retail value.
Borrego Springs
February 27, 2021
Borrego Springs Information and Highlights
Here's a quick rundown of our list:
Borrego Springs Information and Highlights
Borrego Springs is a small area that resides in the North County Coastal area. With a population of a little less than four thousand people, Borrego Springs is a small piece of Californian heaven when it comes to the San Diego area. It is surrounded entirely by the beautiful Anza-Borrego State Park, which is the largest of California's State Parks. The views of the night sky are so precious, that there are no stop lights in Borrego Springs and night time lighting is kept to a minimum. The beach culture is mixed with the active lifestyle of those who want to enjoy the mountains or the desert area by going off-roading or hiking as well. In short, it is a perfect area for those looking for a unique natural beauty as well as an area where they can get out in the sun.
Weather
Borrego Springs experiences the typical Californian weather, as well as the swells, heat and light breezes off of the Pacific coast, with higher heats in the desert areas. Temperatures stay fairly consist throughout the year with higher heats, precipitation and humidity involved, especially in the summer months. Residents and visitors alike can expect occasional rainstorms, thunderstorms and high wind velocities associated with storms off the Pacific coast, especially during hurricane season.
Recreation / Things To Do
Borrego Springs is in just the right location to get out and experience all the natural beauty and wonders of California. With beaches aplenty, lots of local recreational spots, wildlife and other attractions, it is easy to get yourself and the rest of the family out for a day of fun.
Anza-Borrego Desert State Park – 200 Palm Canyon Dr – (760) 767-5311


Borrego Jeep Photo Adventures –Borrego Springs , CA – (760) 484-1700


Slot Canyon – Borrego Mountain Wash


California Overland Desert Excursions – 1233 Palm Canyon Dr – (760) 767-1232
Shopping
Borrego Springs is surrounded by natural wonders, and covered in a night sky to die for. During the day, however, you can find plenty in the way of retail therapy for both residents and visitors alike.
Tumbleweed - 587 The Mall - (760) 767-4244
Bike Borrego - 583-D Palm Canyon Dr - (760) 767-4255
Borrego Outfitters - 579-E Palm Canyon Dr - (760) 767-3502
Regalos De Borrego - 622 Palm Canyon Dr - (760) 767-4492
Borrego Art Institute - 665 Palm Canyon Dr - (760) 767-5152
Tribal Trading Post & Antiques - 648 Palm Canyon Dr - (760) 504-4510
The House of Borrego Springs - 583 Palm Canyon Dr - (760) 443-3300
Anza Borrego Desert Natural History Association - 652 Palm Canyon Dr - (760) 767-3052
Restaurants
Rumbling tummies need not worry in Borrego Springs. With a fantastic blend of cultural cuisine, the area is fantastic for any kind of foodie and craving, no matter how persnickety the palette.
Calico's - 587 Palm Canyon Dr - (760) 767-7747
Los Jilbertos - 655 Palm Canyon Dr - (760) 767-1008
Red Ocotillo - 721 Avenida Sureste - (760) 767-7400
Kendall's Cafe - 587 Palm Canyon Dr - (760) 767-3491
Coyote Steakhouse - 2220 Hoberg Rd - (760) 767-7788
Kesling's Kitchen - 665 Palm Canyon Dr - (760) 767-7600
The Butterfield Dining Room - 3845 Yaqui Pass Rd - (760) 767-0100
Rams Hill Golf Club Restaurant - 1881 Rams Hill Rd - (760) 748-0252
Assaggio Ristorante Italiano - 1816 Palm Canyon Dr - (760) 767-3388
Carmelita's Mexican Grill and Cantina - 575 Palm Canyon Dr - (760) 767-5666
Nightlife
The desert can leave you thirsty, and so can the beach. After a day of work or surf, Borrego Springs has plenty in the way of areas to get a cold one. Whether you are meeting friends or just going out to find a fantastic margarita, Borrego Springs has you covered for the night.
The Fox Den - 3845 Yaqui Pass Rd - (760) 767-0100
Carlee's Place - 660 Palm Canyon Dr - (760) 767-3262
Big Horn Bar & Grill - 221 Palm Canyon Dr - (760) 767-5341
Pablito's Mexican Bar & Grill - 590 Palm Canyon Dr - (760) 767-5753
Schools
Borrego Springs is highly praised for its school systems throughout its many suburbs. Those looking to raise a family, or to further their own education, need not worry about a shortage of schools, both conventional and unconventional; it's the perfect opportunity to learn how to surf and further your career at the same time!
Borrego High School – 1315 Palm Canyon Dr – (760) 767-5335


Borrego Springs Children's Center – 580 Circle J Dr – (760) 767-3658


Palm Canyon Continuation High School – 2243 Diegueno Dr – (760) 767-5418


Fundamentals DJ Academy – 5070 Santa Fe St – (858) 581-9466
Demographics
Population: 3,429 (2010)


Population density: 592


Median age: 56.6


Male / Female ratio: 1.0:1
Local / Notable Employers
For those who are looking to make the move to any area within the Borrego Springs area, the local job market is not in short supply, nor is the income many residents can expect. There are a feature of many big names and hubs, as well as smaller boutiques, shops and restaurants that can make use of all kinds of varying talent residents might have to offer 5.
SeaWorld San Diego – 500 Sea World Dr – (800) 257-4268


Pala Casino Spa & Resort – 11154 CA-76 – (877) 946-7252


Borrego Health – 88775 76th Ave – (760) 397-4272


The Gallery del Zorro – 3845 Yaqui Pass Rd – (858) 263-4715
Landmarks
If you want to step out of the water for a bit and enjoy some local history or culture, Borrego Springs is in the perfect place to do so. Not only do you have the beauty of the preserved night sky, as well as plenty of beaches, historical buildings and towns, but also plenty to see out in nature for those who want a real taste of Californian culture and history.
Borrego Springs Sculptures – Borrego Springs Rd


Old Poway Park – 14134 Midland Rd – (858) 668-4576


The Old Globe – 1363 Old Globe Way – (619) 234-5623


Sunnylands Center & Gardens – 37977 Bob Hope Dr – (760) 202-2222
Conclusion
Borrego Springs is a great location for those who want the San Diego experience without the hustle and bustle of the big city itself, as well as some of the best natural beauty one can see in California. With a mix of beaches, desert and gorgeous local flora, Borrego Springs has views that can satisfy land-lovers and beach bums alike. The night sky is considered such a spectacle that the town holds it dear, and resident and visitors alike are sure to as well. With stellar shopping, great restaurants, the local beauty and culture, and the fantastic school system, Borrego Springs can't get much better. It is also situated in the North County Coastal area, receiving a blend of affluence and the relaxed Californian culture that so many come to experience for themselves. House-hunters and tourists alike should come to see not only the views at night, but everything else Borrego Springs has to offer.
Borrego Springs Mortgage
Whether you are a first time home buyer, need down payment assistance, were in the military or are now, want to buy in the country side, put down as little as 3%, or much more than that, I have access to the top mortgage programs in the State with over 40 wholesale lenders at my disposal. You will get much lower rates and fees than any local credit union or bank.
Borrego Springs Property Alert
Be the first to know when new Borrego Springs short sales, foreclosures, deeply discounted homes, and brand new hot properties come onto the market before anyone else - over 30% more listings than Trulia, Zillow and Realtor.
Borrego Springs Home Valuation
Do you own a home in Borrego Springs and want to find out instantly and completely free what it is worth in today's market - with absolutely no cost or obligation?
Borrego Springs Market Statistics
Stay up to date with the latest sales prices, market times, days on market, number of homes sold, and over 12 of the most up to date housing statistics going back over 16 years.