Bonsall San Diego CA Real Estate – including, Homes, Townhomes, Condos, and Multifamilies for Sale Search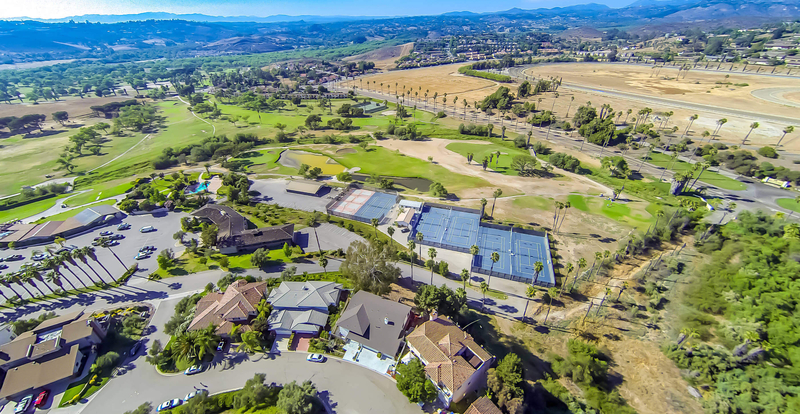 Updated every 5 minutes with the latest real estate for sale in Bonsall San Diego CA - including homes, townhomes, condos, and multifamilies - as posted by Bonsall real estate agents and brokers - over 30% more listings than Zillow, Realtor, Trulia, and Redfin.
Get Signed Up Now to receive new listings, price changes, and recent sales prices - with the ability to get instant, daily, weekly, bi weekly, or monthly email updates.
By creating your FREE account you can:
Get New Property Email Alerts


Price Change Alerts


Detailed Property Info


Virtual Pictures


Track Recent Active, Pending, and Solds
Get Signed Up Now and get the latest Bonsall tax and HUD foreclosures, REO properties, bank owned homes, and short sales being offered at HUGE price reductions and significantly lower than retail value.
$1,160,000
Med. List Price
Bonsall Information and Highlights
Here's a quick rundown of our list:
Bonsall Information and Highlights
Bonsall is a small area that resides in the North County Coastal area. With a population of a little less than four thousand people, Bonsall is a small piece of Californian heaven when it comes to the San Diego area. It focuses just as heavily on the beach culture aspect of things while mixing in some of the California country and nature that it is well known for. What would become Bonsall was originally titled Mount Fairview, and had a post office by the same name from December 28, 1871 to December 28, 1880. It received another post office in 1881 under the name Osgood, after the then California Southern Railroad chief engineer named Joseph O. Osgood. Following a contest in 1890, the town was renamed Bonsall after a local minister named James A. Bonsall. Through all of its history, Bonsall has become a lovely little suburb with plenty to offer.
Weather
Bonsall experiences the typical Californian weather, as well as the swells, heat and light breezes off of the Pacific coast. Temperatures stay fairly consist throughout the year with higher heats, precipitation and humidity involved, especially in the summer months. Residents and visitors alike can expect occasional rainstorms, thunderstorms and high wind velocities associated with storms off the Pacific coast, especially during hurricane season.
Recreation / Things To Do
Bonsall is in just the right location to get out and experience all the natural beauty and wonders of California. With beaches aplenty, lots of local recreational spots, wildlife and other attractions, it is easy to get yourself and the rest of the family out for a day of fun.
Wild Wonders – 5712 Via Montellano – (760) 630-9230


Carlsbad Food Tours – 1778 Callisia Ct – (760) 215-9433


Jetpack America – 1010 Santa Clara Pl – (888) 553-6471


Captain Dave's Dolphin & Whale Watching Safari – 24440 Dana Pointe Harbor Dr – (949) 4888-2828
Shopping
Bonsall is surrounded by a combination of affluence and beach bum culture, giving it a charming mix of the two. This spells out a wonderful shopping trip any day of the week for shopping fanatics, window-shoppers, residents and tourists alike.
Bead Gallery -5519 Mission Rd – (760) 732-5997
Ascension Bookstore - 5525 Mission Rd - (760) 295-6060
Lean N Mean Bicycle – 5519 Mission Rd – (760) 295-9582
River Village - 5256 S Mission Rd Ste 110 - (760) 631-1030
North County Glass House - 5525 Mission Rd - (442) 224-5550
Restaurants
The spice is strong in Bonsall. With an array of Mexican and Latin-American inspired food mixing in with the local seafood culture as well as other worldwide treats, Bonsall has plenty to offer even the most persnickety of rumbling tummies.
Z Cafe - 5256 S Mission Rd - (760) 940-1751
Fresco Grill – 5256 S Mission Rd – (760) 631-1944
Peking Wok – 5256 S Mission Rd – (760) 724-8078
Village Pizza - 5256 S Mission Rd - (760) 990-1598
Cortez Mexican Food – 5517 Mission Rd – (760) 631-3909
Tekila Cocina Mexicana - 5256 S Mission Rd – (760) 643-1278
Nightlife
Lounges, pubs, wine bars and nightclubs: Bonsall has it all! Whether you need a cold one after a day in the sun, want to meet up with friends later or are just looking to get wound up at night, Bonsall is in the right location to have everything a night owl needs.
Ringer's Cocktail Lounge – 5517 Mission Rd – (760) 941-5083
Schools
Bonsall is highly praised for its school systems throughout its many suburbs. Those looking to raise a family, or to further their own education, need not worry about a shortage of schools, both conventional and unconventional; it's the perfect opportunity to learn how to surf and further your career at the same time!
North County Academy of Dance – 5256 S Mission Rd – (760) 703-4958


Bonsall Elementary – 31555 Old River Rd – (760) 631-5205


Pathways Academy Charter School – 31555 Old River Rd – (760) 494-9646


Pacific Animal Productions – 3946 S Mission Rd – (760) 723-7761
Demographics
Population: 3,859


Population density: 288


Median age: 43.8


Male / Female ratio: 1.0:1
Local / Notable Employers
For those who are looking to make the move to any area within the Bonsall area, the local job market is not in short supply, nor is the income many residents can expect. There are a feature of many big names and hubs, as well as smaller boutiques, shops and restaurants that can make use of all kinds of varying talent residents might have to offer.
SeaWorld San Diego – 500 Sea World Dr – (800) 257-4268


Pala Casino Spa & Resort – 11154 CA-76 – (877) 946-7252


Pacific Ridge School – 6269 El Fuerte St – (760) 448-9820


Guajome Park Academy – 2000 N Santa Fe Ave – (760) 631-8500
Landmarks
If you want to step out of the water for a bit and enjoy some local history or culture, Bonsall is in the perfect place to do so. Not only do you have an abundance of rich history, but you also have several historical towns about and the ever present presence of the beach culture around.
Rancho Guajome Adobe – 2210 N Santa Fe Ave – (760) 724-4082


Leo Carrillo Ranch Historic Park – 6200 Flying Leo Carillo Ln – (760) 476-1042


Mission San Antonio De Pala – 3015 Pala Mission Rd – (760) 742-3317


Queen Califia's Magical Circle Garden – 201 N Broadway
Conclusion
Bonsall is a great location for those who want the San Diego experience without the hustle and bustle of the big city itself. With well-rated school systems, plenty of career opportunities and gorgeous homes, it is one of the best areas you can move your family to in the North County Coastal area. The shopping will never run dry for the fashionistas and retail-warriors in your life. The restaurants have a fantastic blend of Latin-American cuisine meets Californian seafood, plus much more for those with tricky palettes. If you want some real fun in the sun, or just to be a part of the beach culture, you also will find yourself welcome amongst the beach goers and the surfers alike. Bonsall really has no shortage of natural beauty, as well as the serenity of a small area that most won't associate with San Diego. House-hunters and visitors alike should keep it on their lists.
Bonsall Mortgage
Whether you are a first time home buyer, need down payment assistance, were in the military or are now, want to buy in the country side, put down as little as 3%, or much more than that, I have access to the top mortgage programs in the State with over 40 wholesale lenders at my disposal. You will get much lower rates and fees than any local credit union or bank.
Bonsall Property Alert
Be the first to know when new Bonsall short sales, foreclosures, deeply discounted homes, and brand new hot properties come onto the market before anyone else - over 30% more listings than Trulia, Zillow and Realtor.
Bonsall Home Valuation
Do you own a home in Bonsall and want to find out instantly and completely free what it is worth in today's market - with absolutely no cost or obligation?
Bonsall Market Statistics



Stay up to date with the latest sales prices, market times, days on market, number of homes sold, and over 12 of the most up to date housing statistics going back over 16 years.