Zillow San Diego: 5 Lies, Fraudulent and Deceitful Tactics Used in 2023 | 2024
Posted by Scott Taylor on Thursday, March 16, 2023 at 11:52 PM
By Scott Taylor / March 16, 2023
Comment
Zillow has long been a standard for those looking and selling properties. Real estate agents use it to get more exposure for their properties and buyers use it to find homes for sale. Homeowners also use it to see if homes in the neighborhoods are going up in value and what their own home is determined to be worth.
JUST UPDATED: San Diego Real Estate Market Forecast in 2023 | 2024
From the outset, Zillow can be useful. However, there has been a lot of scamming done on the site and that has prompted an outcry from those scammed urging others not to use Zillow to find a home. The tale is a cautionary one that no one looking to move to San Diego should take lightly.
TOP POST: 5 San Diego Housing Predictions in 2023 | 2024
Below are five lies, fraudulent and deceitful tactics used on Zillow.
Here's a quick rundown of our list:
1) The bait and switch.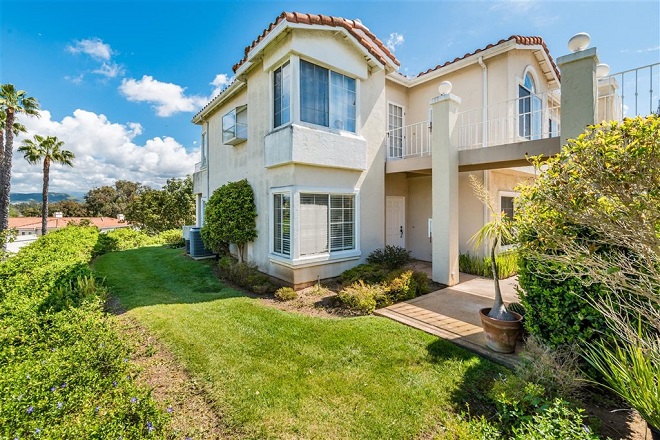 This happens a lot to both those looking to rent a property as well as those looking to buy. People will post an advertisement for a property stating that it is available. It looks great, so you call to inquire. You are then told that property is no longer available, but there is another property you may be interested in.
VISIT: San Diego's 7 Wealthiest Neighborhoods in 2023 | 2024
Stay away from those who use this tactic. It is a deceitful method to attract leads.
Along with the bait and switch, many wholesalers who own multiple properties will place the same ad in different sections, changing the information enough to get approved for that section. Yet, it may not be the house they are trying to sell or rent. The picture may be a standard picture they are using for all the ads, but the addresses are different.
VISIT: San Diego's 10 Most Affordable Neighborhoods in 2023 | 2024
To see if this is the case, look up the address on Google Maps. It will show an accurate picture of the property.
Get Pre-Approved for a San Diego home loan in 60 seconds or less – no social security number needed. Get Started ›
2) False Owners.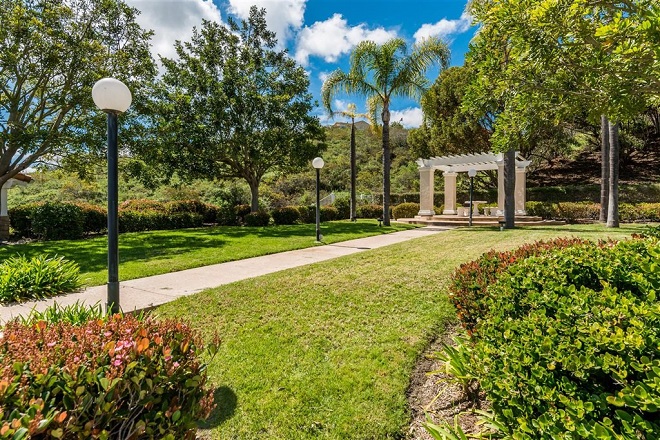 This scam has been around for the last few years and falls under lies, deceit and outright theft. In this scam, the scammer finds a vacant house and poses as the real estate agent for the house. They set up an ad for the property acting as either the owner or the agent.
NEW POST: San Diego's Best 5 Private Country Clubs in 2023 | 2024
People call the scammer and the scammer then sets a deal. In some cases, the scammer even gives potential buyers and renters a tour of the home! They ask for a cash deposit or earnest money. Sometimes, they will say they are going out of town and ask you to wire the money.
READ: 7 Reasons to Buy a Home in San Diego in 2023 | 2024
The end result is the money vanishes and you still don't have a home. With wired money, there is no way to get it back. If you hand over cash, you are out of luck because that person may have faked their name and all info about themselves. Handing you a business card or having what appears to be a reputable real estate site doesn't matter. Anyone can set those up.
TOP POST: San Diego Housing Bubble? 5 Reasons Why It Won't Crash in 2023 | 2024
Be sure to research anyone you plan on doing business with and do your research on the property using other resources, like Googling it, or going to another real estate site.
Get Pre-Approved in 60 Seconds...
(No Social Security Number Needed)
By proceeding, you consent to receive calls and texts at the number you provided, including marketing by auto-dialer, pre-recorded voicemail, and email, from this site's operators about real estate related matters, but not as a condition of purchase. You also agree to our Terms of Service, and to our Privacy Policy regarding the information relating to you. Message and data rates may apply. This consent applies even if you are on a corporate, state or national Do Not Call list. This site is protected by reCAPTCHA and the Google Privacy Policy and Terms of Service apply.
3) Pirated Listings.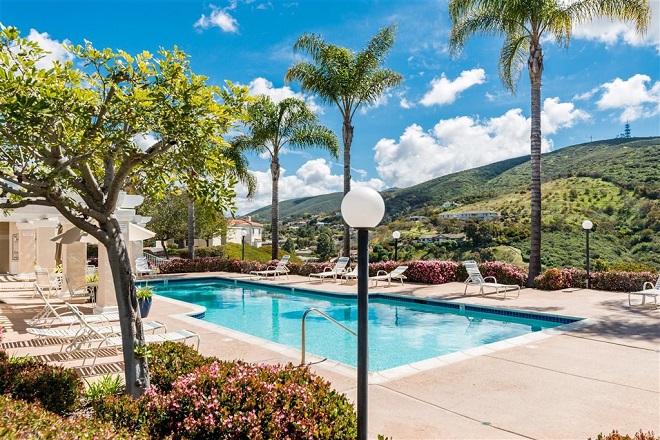 In this scam, the con artist will steal a listing from a valid real estate agent off of Zillow and change the contact information to direct calls to themselves.
Those interested in the property call the scammer about a real property. They research the property, see that its real and even look at it. Like in the false owner scam, they are convinced to act quickly and put down a cash deposit. They find out later the whole thing was a sham and they lost their hard-earned money.
EXPOSED: The 'Real' San Diego Cost of Living Guide in 2023 | 2024
A way to avoid this scam is simply to search for the address on the web. A search will tell you who the real estate agent is or show you other ads. Understand that the Zillow ad you are looking at may pop up first. That doesn't mean anything except that the scammer may know how to make it stand out. Look further to see if other agents are listed on the property.
READ: San Diego vs Los Angeles: Which SoCal City is Best in 2023 | 2024?
Another way to check it out is to drive by and see which real estate sign is out front, or to call another reputable agent and ask who has the property.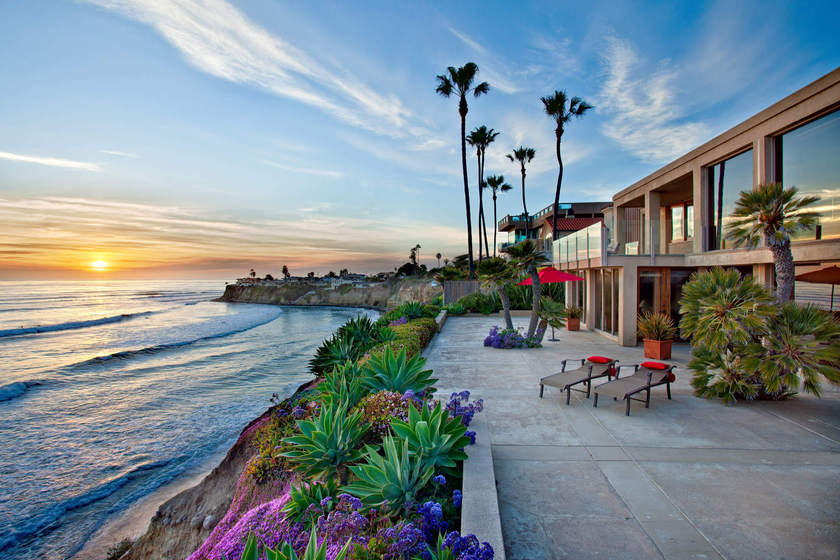 Own a home in San Diego and you want to get a personalized home valuation for it to see how much you can walk away in profit in this exciting market? See Now ›
4) Lottery Scam.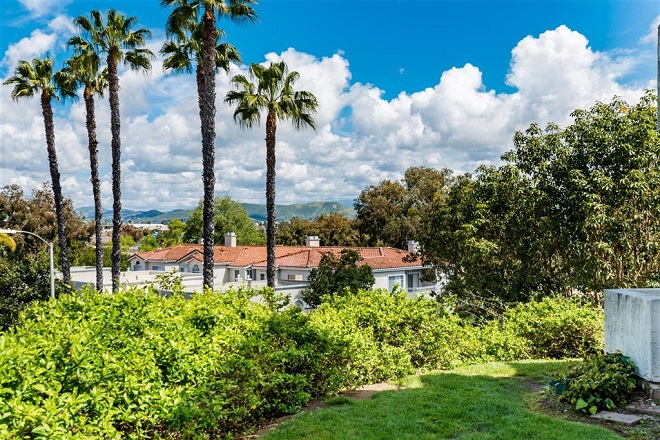 This is like all the Nigerian scams you get on your email. Someone will purport to either want to sell or buy a property their miraculously inherited. They need you, and your money, to help make the deal happen. This is meant to lure potential buyers for investment properties, but it could also be used to trick those seeking a rental or residential home as well. They will ask you for a small fee or some small percentage down and promise a huge sum at the end.
READ: 5 (Hot) Up and Coming San Diego Neighborhoods in 2023 | 2024
It is best to remember the adage "if it is too good to be true, it probably is."
While you may think you could never fall victim to such a scam, remember these scammers are professional. They can sound very alluring, even legitimate. It is a lie and a con.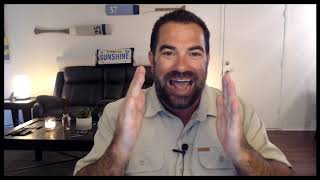 Find out what the latest and greatest San Diego home loans are right now. Detailed video and post reveals all. See it Now ›
5) False Advertising.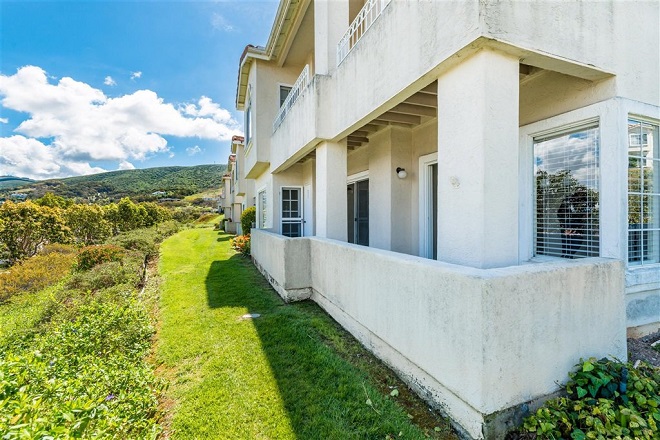 This can happen on Zillow with both rental and for-sale properties, but tends to happen more often at rental properties. The landlord, property owner, or real estate agent, lists features or amenities on the property that don't exist.
Landlords do this to collect a higher rent. Often, the renter doesn't realize these amenities are missing until they have signed a rental contract. Then, their rent can't be renegotiated.
READ: 9 Best Places for Families to Live in San Diego in 2023 | 2024
With homes that are for sale, the false listing is to get the potential buyer to call or look at the property. This will lead to a bait-and-switch move. Sometimes, the property owner or agent may say these amenities are "being worked on" or "will be completely before you move in" with no intention of finishing the work. Once you put down your earnest money and sign a deal, there is no turning back and you could be stuck.
TOP POST: Zillow San Diego: 5 Lies, Fraudulent and Deceitful Tactics Used in 2023 | 2024
One way to avoid a lot of these scams is to have a real estate help you through the jungle of housing rentals and sales. An experienced agent can point you in the right direction and give you valid options.
I love to help people and would be happy to answer any of your questions.
I would love to help assist you with your home purchase, home sale, or home loan - please feel free to give me a call, text, or use the form below.
Your Fraudster Insider,
Scott
Get Scott's Personal Help Below...
Where Do You Want To Go Next?
By clicking "Send" I/We agree by electronic signature as stated below: 1) To be contacted by telephone even if the telephone number appears on a State/National Do Not Call registry or any company's Do Not Contact lists. 2) To this website's Privacy Policy and Terms of Use.
See Our Top Blog Posts Below...
See San Diego's Newest Listings Below...