5 San Diego Housing Predictions for 2022 | 2023 (Top Post)
Posted by Scott Taylor on Monday, June 20, 2022 at 11:59 PM
By Scott Taylor / June 20, 2022
Comment
We cannot blame anybody for feeling a little bit nervous about the economy. The figures coming out in the last couple of weeks and months do not project much optimism. Some experts are beginning to predict a global recession that could start in 2022 and extend into 2023.
READ: San Diego vs Los Angeles: Which SoCal City is Best in 2022 | 2023?
San Diego is an expensive place to live, and inflation and talks of economic downturns are sobering words to everyone. The housing industry is a central part of the San Diego economy, and some are worried about what the coming months may hold for us. We are looking at our crystal ball and examining what the present tells us about the future. We want to assure folks that everything is not all dark and gloomy. So, let's see what some of the predictions are. All data mentioned in this article are as of this writing.
Here's a quick rundown of our list:
Prediction 1 - The National Picture 
Zillow is a prominent player in the real estate industry, and professionals take its opinions seriously. Inflation has caused some worries, and the financial sector is responding. Mortgage interest rates nationally increased in the early months of 2022. The average 30 – year fixed mortgage rate went from 3.11% to 5.11%. Fannie Mae originally forecasted that mortgage rates, on average, would go up to 3.3% by the end of this year. We have already gone way beyond that.
READ: 5 (Hot) Up and Coming San Diego Neighborhoods in 2022 | 2023
Zillow revised its forecast considering the increases. The company now predicts home prices will go up 14.9% between March 2022 and March 2023. That is a difference of 2.9 percentage points from last month's prediction of prices going up 17.8%.
JUST UPDATED: San Diego's Best Places to Live
Zillow is optimistic. Other forecasters are far more conservative. The Mortgage Bankers Association predicts that home prices will go up 4.8% over the next 12 months, and Fannie Mae predicts that while home prices will go up 11.2% in 2022, the costs will rise only 4.2% in 2023.
READ: 9 Best Places for Families to Live in San Diego in 2022 | 2023
Pessimistic assessments are coming from CoreLogic. While this real estate research firm does not expect massive housing corrections, it has predicted no more than 5% in the coming 12 months. It means there will be a deceleration in the price growth of homes. CoreLogic is candid in the reasons why they are making such predictions. In the last year, home prices in the United States went up five times faster than the income growth. That is not sustainable.
READ: San Diego's Wealthiest Neighborhoods
CoreLogic goes one step further. The firm did a market risk assessment for approximately 400 metropolitan statistical areas in the United States. They discovered that 65% of the regional housing markets in America were overvalued. That includes Southern California.
TOP POST: Zillow San Diego: 5 Lies, Fraudulent and Deceitful Tactics Used in 2022 | 2023
The overvalued label does not necessarily mean that the prices of houses will suddenly plunge. A more appropriate prediction is that the wild days of double-digit price increases are over. Frankly, the home price growth rate was unsustainable, and the rise in mortgage rates will hold down price growth. What will most likely cause housing prices to increase will be the number of first-time homebuyers combined with a limited supply of available houses.
VISIT: 7 Best Places to Live in San Diego for Millennials in 2022 | 2023
It appears that nationally, the housing industry is adjusting to increases in mortgage interest rates, making owning a house even more expensive.
Get Pre-Approved for a San Diego home loan in 60 seconds or less – no social security number needed. Get Started ›
Prediction 2 - San Diego Housing Market 
House hunting in San Diego is not for the faint-hearted, and it has been that way for quite some time. America's Finest City is currently the most expensive housing market in the United States. Unfortunately, earnings in our area have not kept up with the increase in housing prices.
VISIT: 5 Best Places to Live in San Diego for Military in 2022 | 2023
The median home price in San Diego increased by over 14% in the last year. In February 2022, the median list price of homes in San Diego County was up 16.7%. We currently have a seller's market, and the demand for housing is greater than the supply. There are not enough homes available. New listings for Detached homes went down by 15.8% and 23.3% for Attached homes. Inventory of homes for sale fell 16.5% for Detached homes and 36.4% for Attached homes.
NEW POST: San Diego's Most Affordable Neighborhoods
An increase in supply could cool things down slightly, but new construction is moving at a snail's pace. Single-family residential construction is not meeting the demand. Instead, any growth is in the construction of multi-family housing.
JUST UPDATED: 5 Reasons to Move to San Diego in 2022 | 2023
Properties are moving fast. The median time a house is on the market in San Diego is 7 days. So those looking for a home must move quickly because the house will not be available for long in this environment.
EXPOSED: The 'Real' San Diego Cost of Living Guide
We all brag about the beaches and the wonderful walking trails crisscrossing San Diego County. There is an opportunity cost, however, for these magnificent views. The Pacific Ocean limits any housing construction to the west. The Cowles Mountains are breathtaking, but they also form an internal border restricting growth. We enjoy the parks and nature preserves, but the construction of housing units is not allowed in these areas.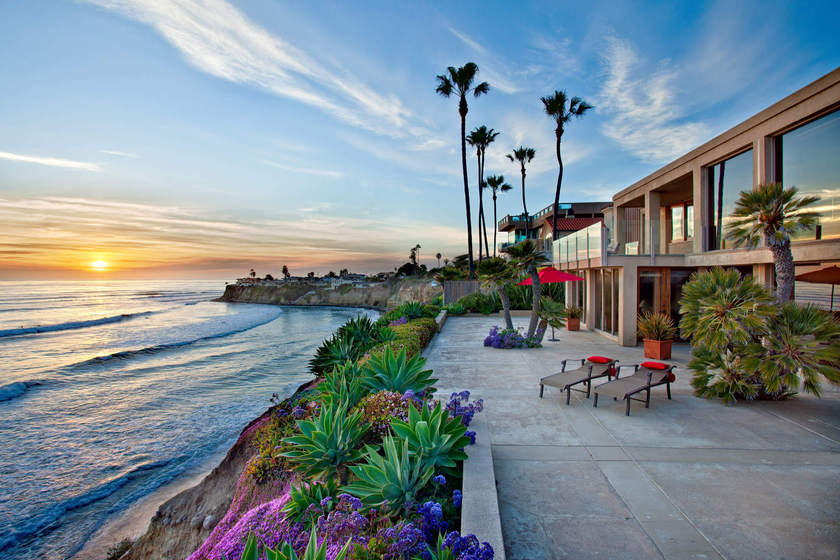 Own a home in San Diego and you want to get a personalized home valuation for it to see how much you can walk away in profit in this exciting market? See Now ›
Prediction 3 - The Mortgage Interest Rates 
Mortgage loan interest rates traditionally influence buyer demand. San Diegans were able to manage the high price of houses because the interest rates in the past few years have been meager. However, that picture is starting to change because the mortgage interest rates in San Diego County are beginning to march upwards.
NEW POST: San Diego's Best Private Country Clubs
For example, the 30– year fixed rate in March 2022 was at 4.17% compared to March 2021, when the same mortgage interest rate was 3.08% percent Now, how does that hit the budget of a prospective homebuyer? The interest cost alone on a mortgage goes up by $1,090 per $100,000 of loan debt. That is not just a severe cost in places like Rancho Santa Fe; it hits hard in the more affordable suburbs. That should cause the price of homes to slow down or even drop, right?
VISIT: San Diego's 4 Safest (and Least Crime Ridden) Places to Live in 2022 | 2023
Well, not necessarily. There is a strong demand for housing despite rising interest rates. Home values in San Diego County increased 27.8% over the past year, and this seems to be no end in sight.
READ: San Diego vs. San Jose: Which California City is Best?
Assorted reasons fuel the demand, and one of them is the competition coming from homebuyers who have sufficient cash on hand to persuade a seller. Another plausible reason is a modern buying phenomenon well known in social media: Fear Of Missing Out (FOMO).
VISIT: San Diego's 9 Best Beach Towns to Buy a Home in 2022 | 2023
We see that kind of buying mindset regarding mobile phones or video games. However, the real estate market takes buying anxiety to a higher level. In this situation, it can be the fear of missing out on acceptable interest rates. As the mortgage rates start to creep higher, it fuels the concern buyers have that they are missing out on a better loan deal or face the prospect of the house they want suddenly rising in sales price by literally tens of thousands of dollars.
Get Pre-Approved in 60 Seconds...
(No Social Security Number Needed)
By proceeding, you consent to receive calls and texts at the number you provided, including marketing by auto-dialer, pre-recorded voicemail, and email, from this site's operators about real estate related matters, but not as a condition of purchase. You also agree to our Terms of Service, and to our Privacy Policy regarding the information relating to you. Message and data rates may apply. This consent applies even if you are on a corporate, state or national Do Not Call list. This site is protected by reCAPTCHA and the Google Privacy Policy and Terms of Service apply.
Predicition 4 - Our Forecast 
We want to remind everybody that we are not financial wizards, nor do we rely on intricate forecasting models for our opinion. Nevertheless, even a blind man can see what will happen in the coming months well into 2023. Barring any significant event, the selling price of San Diego houses will continue to rise, perhaps a little bit slower than before. Mortgage interest rates may increase a little faster as the whole country moves into inflationary cycles that have not been seen for decades.
READ: San Diego County CA Property Tax Rates
Okay, we have given you a lot of bitter medicine to swallow, but there is some good news. San Diego continues to be a wonderful place in which to live. Despite all our challenges, few people are willing to move to Butte, Montana, or Gary, Indiana. Balboa Park reigns as America's best one-stop-shop for culture. The county is dotted with institutions of higher learning, making the chances for education better than in most other places.
NEW POST: San Diego Housing Bubble? 5 Reasons Why It Won't Crash
We also are the center of some of the best craft beer in the world. Many Americans envy the weather that we enjoy and sometimes take for granted. U. S. News ranks San Diego as #3 in the Best Places to Live in California and #12 in Best Places to Live for Quality of Life. This remains a wonderful place in which to live!
READ: San Diego vs. San Francisco: Which California City is Best in 2022 | 2023?
The challenge we face is finding the right kind of housing and the neighborhoods where we want to settle and raise our families. Everyone should keep in mind that there are desirable homes that cost less than the median. The homebuyer must be ready to enter the real estate market with the expectation of getting the house they want to have. The better prepared a person is for the house by an adventure, the more successful that person will be.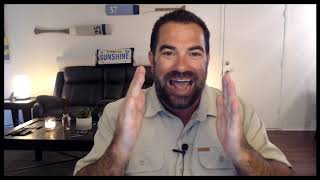 Find out what the latest and greatest San Diego home loans are right now. Detailed video and post reveals all. See it Now ›
Prediciton 5 - Gearing Up for the Adventure 
The first step is research. San Diego County has numerous towns and municipalities within its borders, and you must find that neighborhood that meets your needs and your budget. It could mean that you are a few miles further away from the beach than you care to be or where there is not to the freeway. What you and your family require to maintain an acceptable quality of life goes into finding a home.
READ: San Diego vs Los Angeles: Which SoCal City is Best?
Next, you must consider the finances of purchasing a home in the most expensive housing market in the country. You cannot let sticker shock get in the way of your dreams, and you must be prepared to pay a sizable monthly mortgage bill. The flipside of this is to understand that waiting for the price to go down is a poor strategy. The increase in house prices will slow down, but it will keep going up for the near future.
READ: San Diego's Best Places for Families to Live
What can get scary is the increases in mortgage interest rates. It is possible that the rates can go up as much as one-quarter point per week because that is precisely what happened a little over 40 years ago. Of course, we can always hope that the rates will plateau in the coming months but do not bet on that.
READ: San Diego vs Orange County: Which Socal City is Best in 2022 | 2023?
House and mortgage hunting requires an awful lot of time. Do you have that luxury? Some people do, but most homebuyers, especially first-time homebuyers, do not have spare hours. Therefore, it is better to have somebody work for you. Real estate agents are dedicated to serving their clients. A good agent will save you hours finding the right place and the most affordable mortgage. In addition, that same professional can do the negotiating that will cut thousands of dollars off the final cost.
READ: Best Places to Live in San Diego for Millennials
We will not be shy or modest about what we can do. We happen to be one of the best real estate agencies in San Diego County. Additionally, we are a mortgage loan originator, something that not too many real estate agents can claim. Therefore, we can provide a comprehensive package of services.
READ: San Diego vs. San Jose: Which California City is Best in 2022 | 2023?
We know the territory. We know the neighborhoods that will be a good fit for you and your loved ones. So, we will work with you to develop a strategy for finding the right home. In addition, we can assist you in finding the best financing as soon as possible. In other words, we will connect you with the lending institution that can provide the best service for your mortgage needs. That is important because financial servicing is as essential as the amount itself.
READ: Best San Diego Homes for Sale Areas Under $500,000
You will discover that our value best shows itself at the closing. All the tedious paperwork, such as title searches, can be done by us. All the documents that you need to sign at closing will be researched, reviewed, and ready when it is time for you to sign. We will negotiate fair closing costs and save you a hefty chunk of money.
VISIT: San Diego's Top 5 Luxury Home for Sale Markets in 2022 | 2023
We work as a team with our clients. Everything we do is transparent and consistent with what you want. We can quickly adapt to any change of mind you may have during the process. You can trust us, and you will not be disappointed.
READ: Best Places to Live in San Diego for Military
We can go on forever, but why not have a chat with us about our services? We are available at a mutually convenient time, and we are ready to discuss house hunting and finances with you. Buying a house might be the most important financial decision you will make. The choices are a lot easier when we are there to help you.
☎ I would love to help assist you with your home purchase, home sale, or home loan - please feel free to give me a call, text, or use the form below.
Your Housing Predicting Insider,
Scott
Get Scott's Personal Help Below...
Where Do You Want To Go Next?
By clicking "Send" I/We agree by electronic signature as stated below: 1) To be contacted by telephone even if the telephone number appears on a State/National Do Not Call registry or any company's Do Not Contact lists. 2) To this website's Privacy Policy and Terms of Use.
See Our Top Blog Posts Below...
See San Diego's Newest Listings Below...