5 San Diego Housing Predictions for 2023 | 2024 (New)
Posted by Scott Taylor on Tuesday, March 21, 2023 at 7:09 PM
By Scott Taylor / March 21, 2023
Comment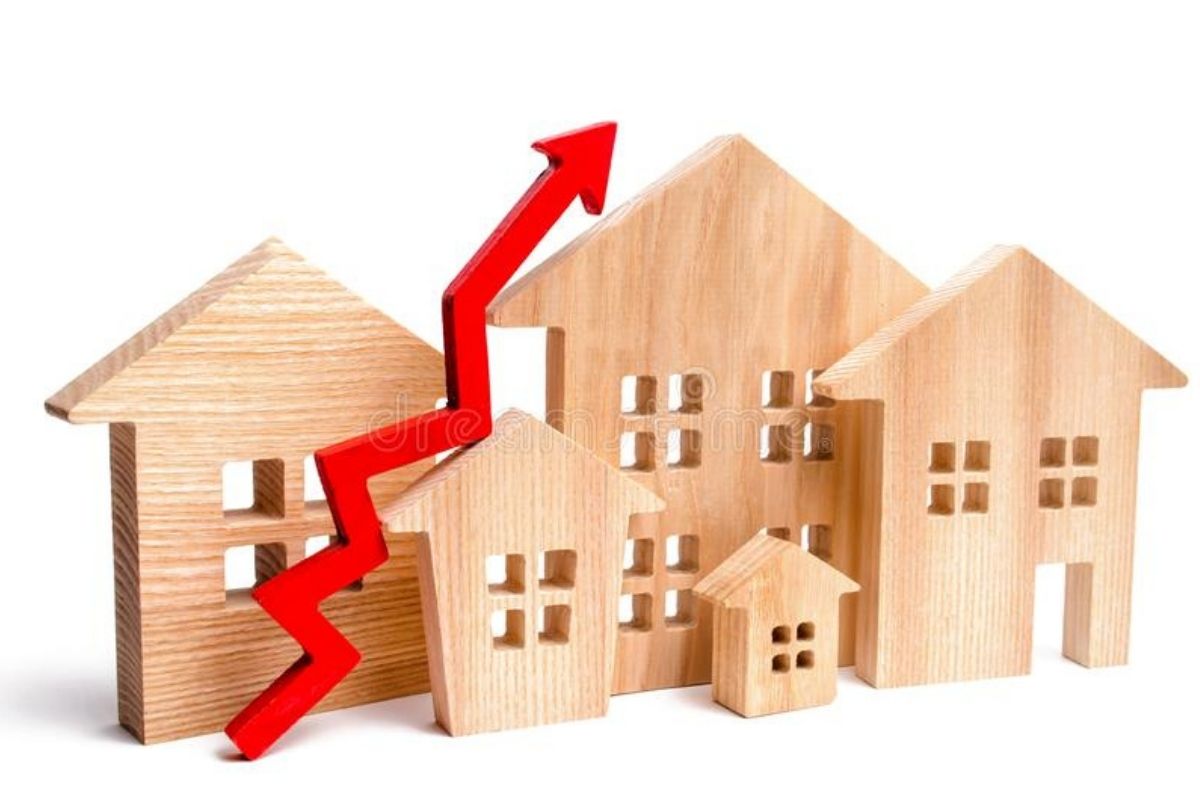 People will sometimes cringe at predictions. They worry that what the future will hold will not be particularly good and may have dire consequences. Of course, we understand that, but looking at predictions allows the consumer the opportunity to plan constructively.
Planning is essential in the San Diego real estate market. This area is wonderful but costly, no question about that. An idea of what the future will hold will permit a prospective home buyer or seller some information to help decision-making.
READ: San Diego vs Los Angeles: Which SoCal City is Best in 2023 | 2024?
Okay, recent predictions about the economy all seem to be extremely negative. However, forecasting the future contains both good news and bad news. Therefore, digesting information and letting it help you guide your course of action in the coming months is critical.
San Diego real estate is dynamic, and changes are always possible. Nevertheless, some trends are surfacing for 2023 and into 2024. We want to share with you what we see coming ahead. All figures mentioned in this article are as of this writing.
Here's a quick rundown of our list:
Prediction 1 - The National Picture for Housing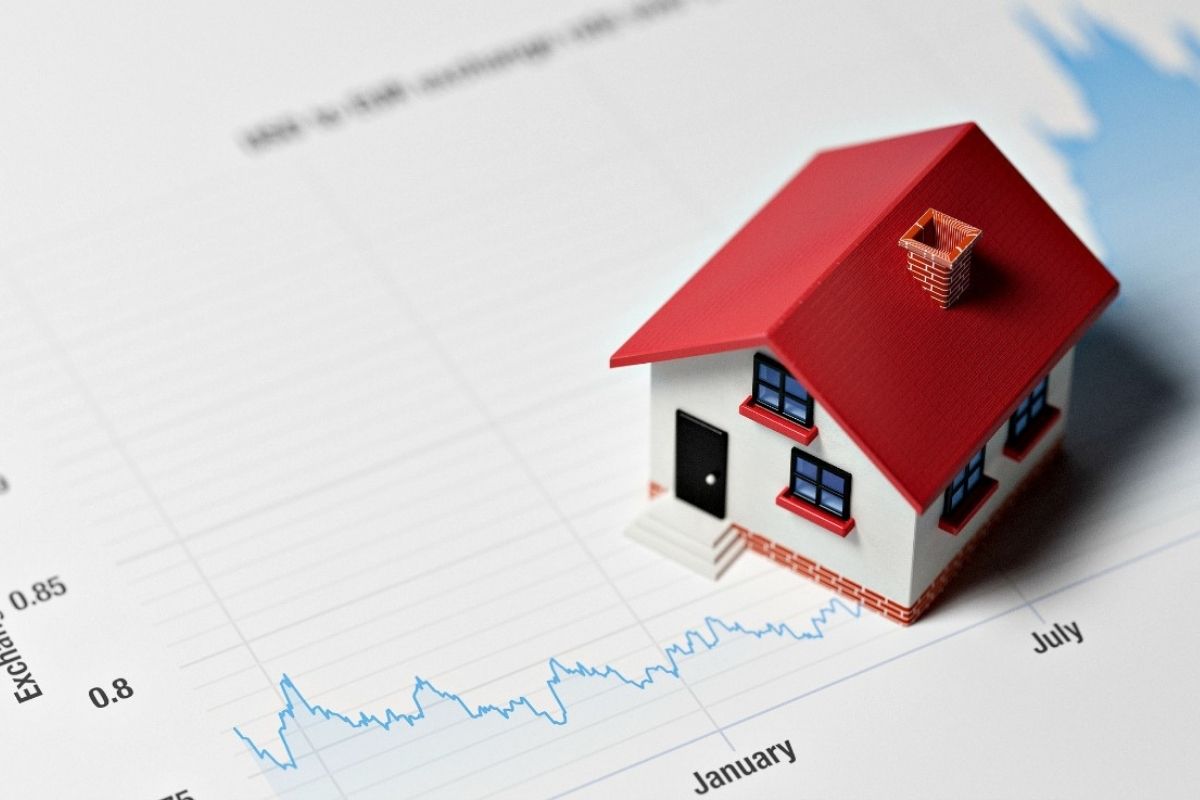 The housing market in 2023 will be dealing with inflation. This factor has not been a problem for years, but it is returning as an area of concern. The cost of buying a house is going to be affected.
READ: 5 (Hot) Up and Coming San Diego Neighborhoods in 2023 | 2024
Inflation, higher interest rates, a possible recession, and geopolitical tensions are going to force mortgage rates to go higher in 2023. Benchmark mortgage loan interest rates of 8.75% for the 30 – year fixed mortgage and 8.25% for a 15 – year fixed mortgage 8.25% are possible. These figures can cause house sales to go down, and the prediction is a drop in sales by 7% to as much as 15% for the year.
Get Pre-Approved for a San Diego home loan in 60 seconds or less – no social security number needed. Get Started ›
Prediction 2 - How Will This Affect the Price of Housing?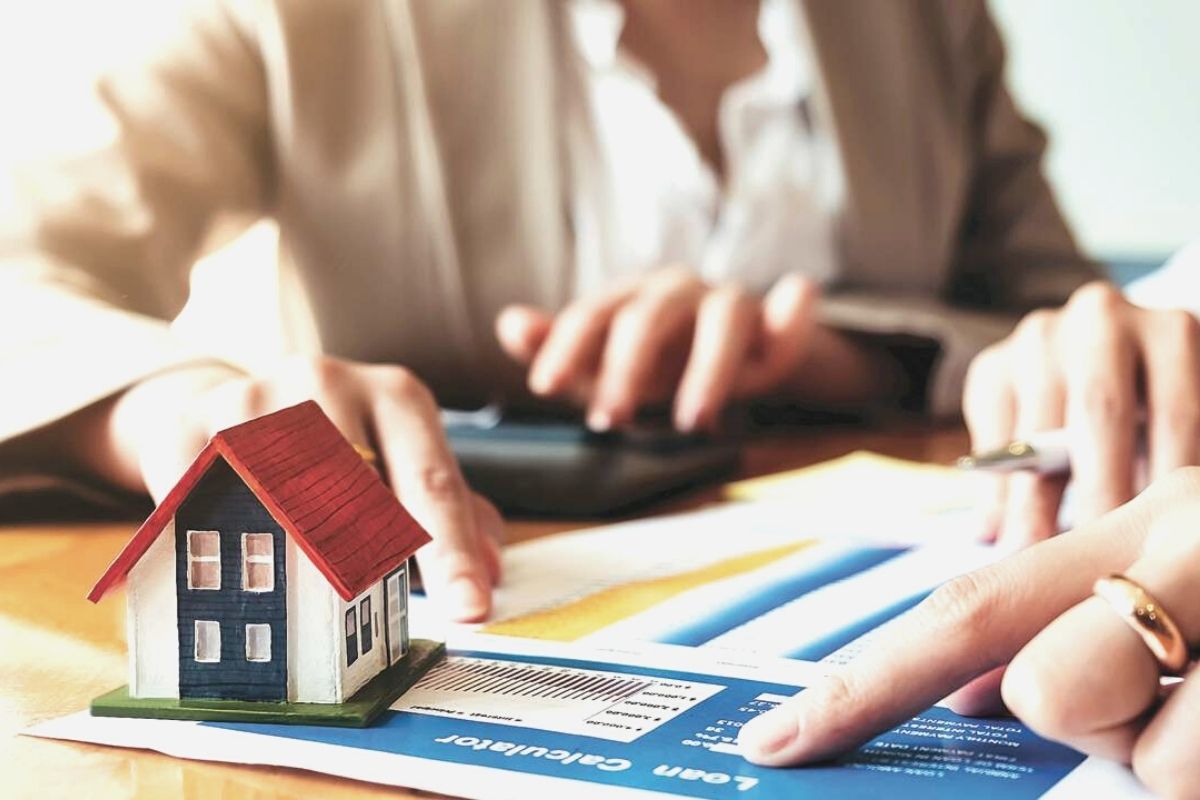 Goldman Sachs is bearish about home prices. The banking establishment predicted in October 2022 that it will decline anywhere from 5% to 10% in 2023. That news is consistent with down turns happening in other countries, particularly Canada, where Goldman predicts home prices will go down 15% in the coming year. Moody's Analytics goes even further. They expect that American house prices can drop from 15 to 20% if a recession occurs.
JUST UPDATED: San Diego's Best Places to Live 2023 | 2024
Of course, that scenario will stay around only for so long. Capital Economics predicts that there will be a gradual rebound in house prices of about 3% by the end of the 2024 calendar year. There is also a chance that the housing market in the United States will rebound in late 2024.
Get Pre-Approved in 60 Seconds...
(No Social Security Number Needed)
By proceeding, you consent to receive calls and texts at the number you provided, including marketing by auto-dialer, pre-recorded voicemail, and email, from this site's operators about real estate related matters, but not as a condition of purchase. You also agree to our Terms of Service, and to our Privacy Policy regarding the information relating to you. Message and data rates may apply. This consent applies even if you are on a corporate, state or national Do Not Call list. This site is protected by reCAPTCHA and the Google Privacy Policy and Terms of Service apply.
Prediction 3 - House Prices In San Diego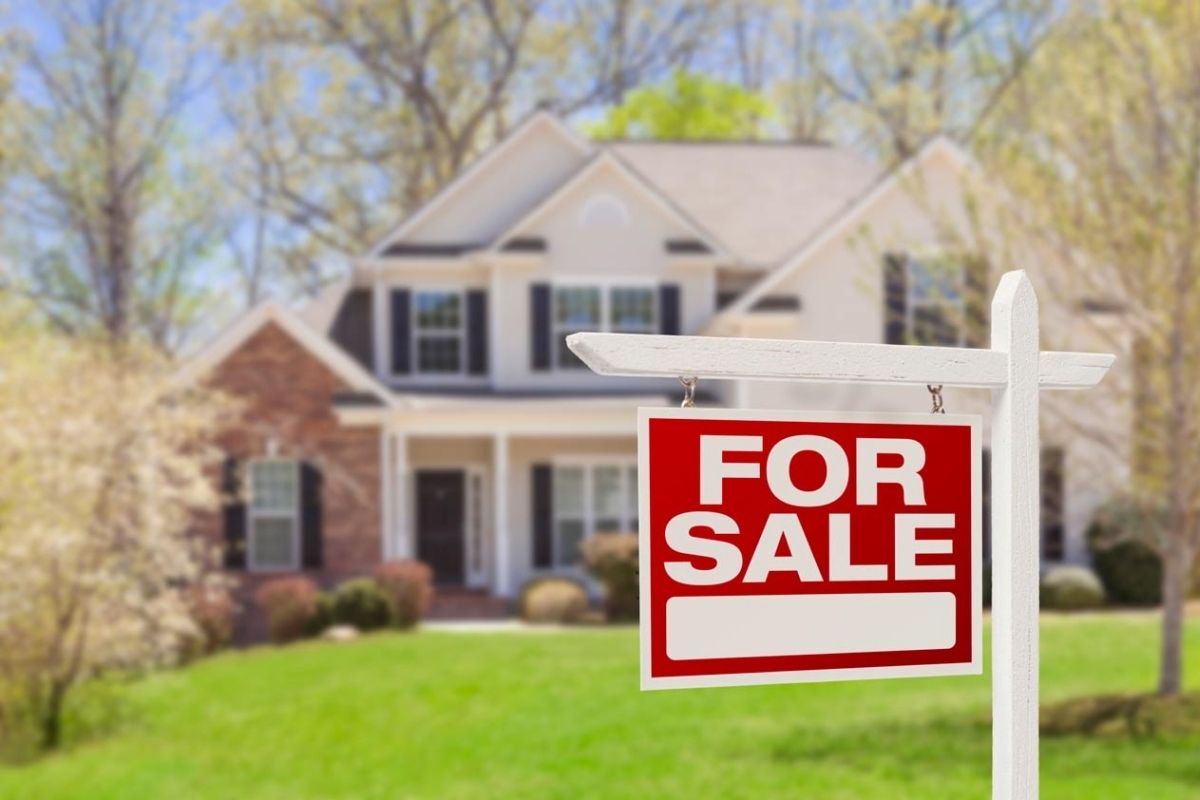 How does this affect San Diego? During the period 2020 –2021 home prices went up due to low-interest rates. Things have changed rather dramatically. Home prices as of August 2022 were 5% to 6% lower than the May 2022 peak. It is anticipated that overall home prices will trend downward, forced by higher interest rates and possible job losses. Both sales volume and prices are expected to bottom out in the second half of 2023. Then, in 2025, things will change as the economy comes out of recession.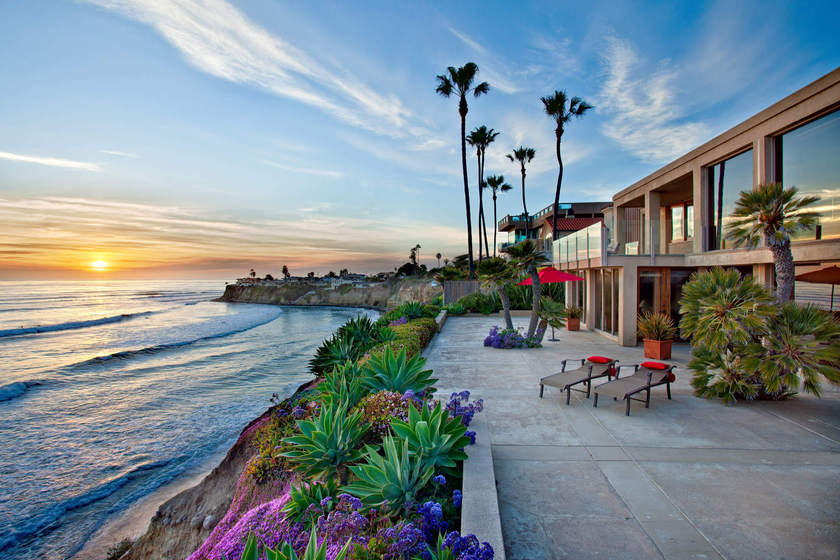 Own a home in San Diego and you want to get a personalized home valuation for it to see how much you can walk away in profit in this exciting market? See Now ›
Prediction 4 - Interest Rates in the Future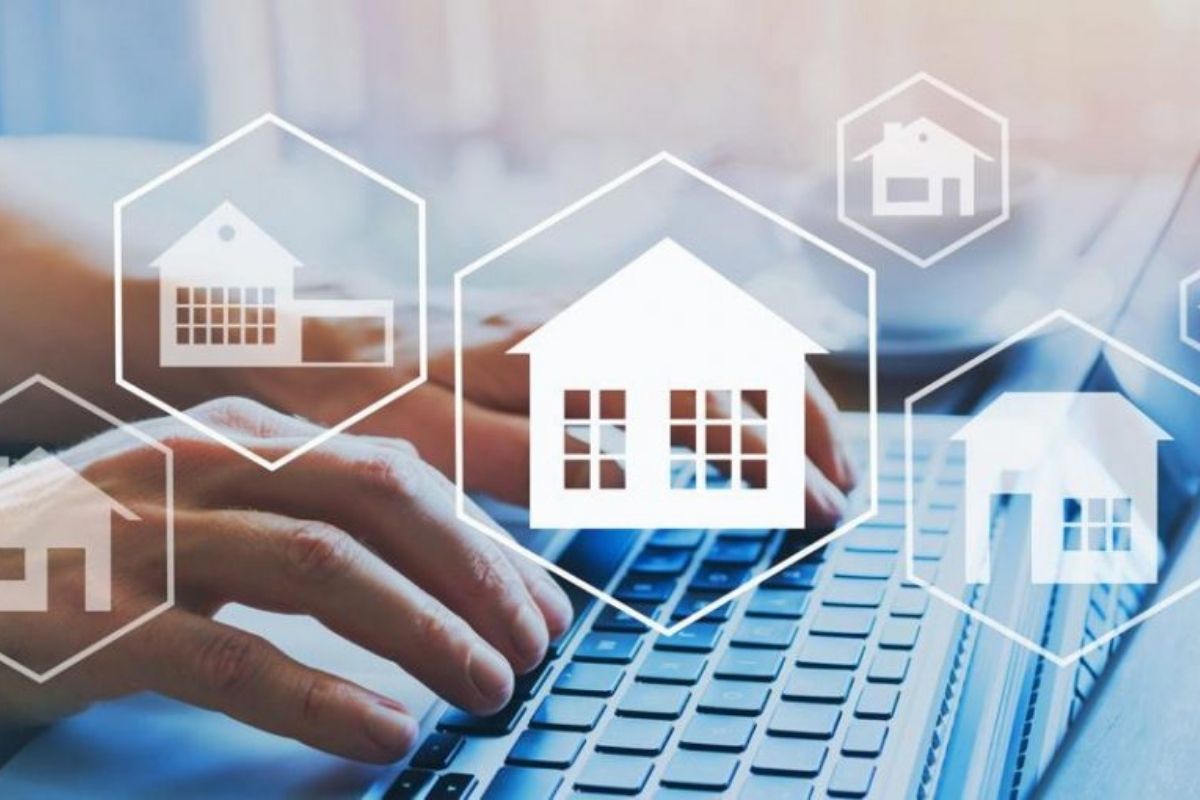 Let's face the facts: we have been spoiled rotten the last few years. Nationwide mortgage interest rates have hovered in the lower stratosphere for so long that we thought that figures around 3% would be there forever. Well, what goes down will eventually go back up. Things look a bit challenging in the years to come.
READ: 9 Best Places for Families to Live in San Diego in 2023 | 2024
The California Association of Realtors (CAR) predicts that the average 30 –year fixed mortgage interest rate will go up to 6.6% for the state of California. That is a jump of almost one and a half percentage points from 2022 and more than double the mortgage rates of 2021. How far and how fast those interest rates will rise rests with the Fed. If the inflation picture looks better as the economy gets stronger, mortgage rates will not go through the roof. Nevertheless, we cannot assume they will be as low as they were in the past.
READ: San Diego's Wealthiest Neighborhoods 2023 | 2024
Well, what about 2024? There may be good news. Mike Fratantoni is the chief economist and Senior VP of the Mortgage Bankers Association (MBA). He expects mortgage rates to ease up in the latter part of 2023 as the national economy comes closer to the Fed's inflation target. That is a relief for many of us, but there is a caveat. The mortgage rates could go down in 2024, but we are facing a volatile future because the Fed's monetary policy could tighten, and we might be staring at a recession. It is safe to say that mortgage interest rates will be higher in 2023 and 2024 than in the past.
TOP POST: Zillow San Diego: 5 Lies, Fraudulent and Deceitful Tactics Used in 2023 | 2024
San Diego House Inventory COVID pounded the San Diego real estate market. The Multiple Listing Service (MLS) inventory for sale figures of September 2021were 6000 units, which is a historic low. Fortunately, things started to change in the Third Quarter of 2022 as it registered 6500 units in the for–sale inventory. That is a change of over 8%, and the inventory figures are expected to climb from 2023 to 2024. The anticipated increases in inventory, along with other factors, could encourage a downturn in the San Diego housing market.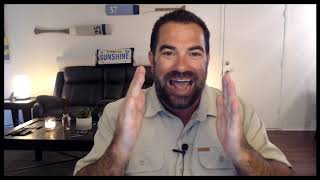 Find out what the latest and greatest San Diego home loans are right now. Detailed video and post reveals all. See it Now ›
What to Do, What to Do?
The following two years will offer challenges and opportunities for people in the real estate market. The days of phenomenally low mortgage interest rates are gone and will not be back for a while. Nevertheless, there are still buyers trying to find an ideal home in a community where they can put down roots. There is a question of timing that must be answered.
VISIT: 7 Best Places to Live in San Diego for Millennials in 2023 | 2024
Buyers and sellers must figure out when to purchase or move property. Real estate is ordinarily the most valuable asset a person owns. The San Diego real estate market has some of the highest prices in the United States. Consequently, the decision to buy or sell a property worth in the high six or low seven figures is a serious one. No one should enter this high price arena on a lark.
VISIT: 5 Best Places to Live in San Diego for Military in 2023 | 2024
An immediate idea is to watch the local economy carefully and periodically review what is going on in real estate. Things can change overnight and impact interest rates and house prices. The demand for property in San Diego County is still high. Buyers and sellers alike can expect to be dealing with intense competition.
NEW POST: San Diego's Most Affordable Neighborhoods 2023 | 2024
Being ready is necessary whether it is buying or selling. Prior preparation will enable you to move a little bit faster than your competition, and that can mean savings of thousands of dollars.
Do you own a home in San Diego and want a fast, free, and automated home valuation in 30 seconds or less? Get One Now ›
Do Not Go Solo in Real Estate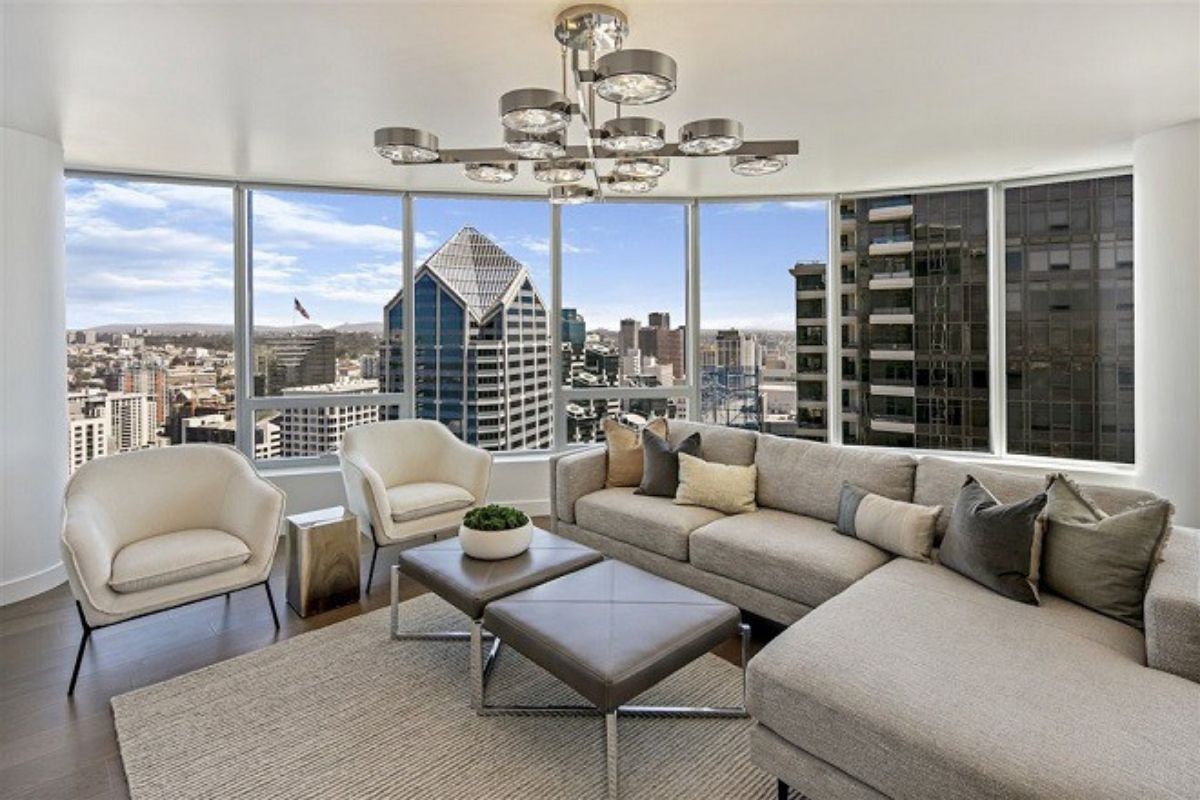 Everyone worries about inflation and will look for any way to cut costs. Some self-proclaimed experts on real estate suggest that a person can oversee a real estate transaction alone. It allows the buyer or seller to save on the agent's commission, which can be fairly large depending on the sale price. Those pundits will argue that all that is necessary would be to have an attorney hired to check over the paperwork.
JUST UPDATED: 5 Reasons to Move to San Diego in 2023 | 2024
The advice is the wisdom of a fool. It is very risky to manage a real estate transaction without the help of an agent. Honestly, there are some severe traps a person can fall into if they try going solo. Here are some of them:
Failure to inspect. Anyone planning to use FHA financing must have the property formally inspected before the loan is approved. Nevertheless, a buyer should examine any house before the closing day. Sellers will cover up problems in the home. In addition, certain areas that should be inspected, such as the plumbing, might be ignored. Real estate agents will schedule property inspections, and any deficiency uncovered becomes part of negotiating the closing price.


Sins of omission. There are numerous details in a real estate negotiation that an amateur might overlook. The most serious is if the owner is on a utility budget plan. If that is the case, the buyer may be forced to pay the balance of the utility budget unless it is agreed that the owner will pay the remaining balance.


Get Pre-Approved for a San Diego home loan in 60 seconds or less – no social security number needed. Get Started ›
A mountain of paperwork. There is considerable paperwork in any real estate transaction, and the first-time buyer might need help understanding all that goes into the process. For example, title searches and checking for any liens on the property are routine tasks for a real estate agent. A buyer or seller who forgets the paper details may be horribly embarrassed at closing.


The sheer amount of time involved. Yes, you could manage a real estate transaction all by yourself if you have a lot of time or access to suitable databases and the software necessary to do searches. However, you can expect to spend hours putting everything in order if you do not. Sellers rarely allow a buyer that much time. They will instead deal with a fully prepared buyer.


Losing out during the negotiations. There is a lot of give-and-take in a real estate transaction where, for example, one side agrees to pay for all the closing costs in return for repair work performed on the property. Those who do not understand how to bargain over real estate can be at the mercy of the real estate agent representing the other party.
These are just some of the challenges that are easily met if a person has a professional real estate agent to work with. That property expert is ethically committed to doing the best for the client. We are not exaggerating when we say that good real estate agents save their clients thousands of dollars. An agent works hard for any commission.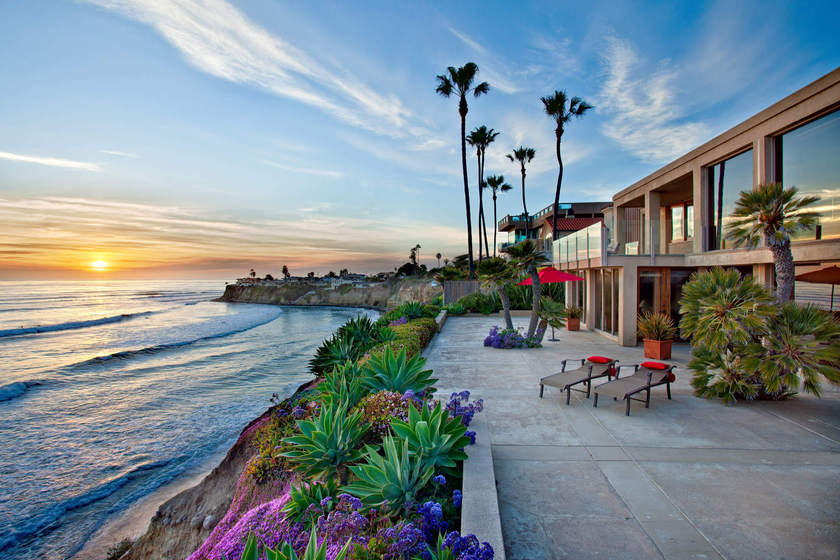 Own a home in San Diego and you want to get a personalized home valuation for it to see how much you can walk away in profit in this exciting market? See Now ›
Planning will Matter
The relatively stable conditions of the last few years, when interest rates were low, and house prices rose steadily, are no longer here. As a result, the housing market in San Diego will have a new set of rules to work with for the next two years.
Home buyers must plan their purchasing decisions carefully. They will be weighing rising interest rates and a possible decline in house prices. When to make a move? It is a big decision.
EXPOSED: The 'Real' San Diego Cost of Living Guide 2023 | 2024
Uncertainty is a challenge that every first-time homebuyer must confront. It is essential to become educated in the San Diego real estate market and watch how trends develop. It might be a good time right now to rent and save for a larger down payment. However, this also might be a time to take advantage of lowering house prices to secure desired property. Much will depend on the situation of the individual.
A real estate professional is the best friend of a first-time house buyer. A real estate agent is ethically bound to do the best for the client and provide insights that will benefit the homebuyer. The real estate agent is the best teacher a novice could hope to have. The agent knows the territory better than most.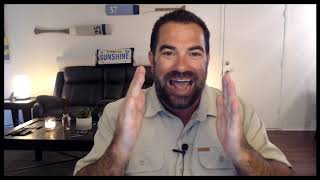 Find out what the latest and greatest San Diego home loans are right now. Detailed video and post reveals all. See it Now ›
We Are Here for You
We are one of the best real estate agencies in San Diego County. That is not bragging; it is a fact based on years of experience in the market. We are committed to getting the best possible deal for our clients.
You can expect us to do the research necessary to find that ideal house. We take the information you give us regarding what you want, look at the neighborhoods and the price ranges, and deliver the best options available. Then, you, as the client, decide what to do next. We will check out the houses you are interested in, suggest how to handle the mortgage financing, and provide other guidance. The fact that we are a mortgage loan originator will help you enormously. It is one of our services, and there are other things we can do to make your purchasing decision easier.
NEW POST: San Diego's Best Private Country Clubs 2023 | 2024
We are ready to answer any questions, so why not contact us and find out more? We will gladly set up a meeting at a usually convenient time and discuss how the market looks for the coming months and how we can provide you with the high-quality service you deserve. Talking to us is time well spent.
I would love to help assist you with your home purchase, home sale, or home loan - please feel free to give me a call, text, or use the form below.
Your Housing Predicting Insider,
Scott
Get Scott's Personal Help Below...
Where Do You Want To Go Next?
By clicking "Send" I/We agree by electronic signature as stated below: 1) To be contacted by telephone even if the telephone number appears on a State/National Do Not Call registry or any company's Do Not Contact lists. 2) To this website's Privacy Policy and Terms of Use.
See Our Top Blog Posts Below...
See San Diego's Newest Listings Below...