5 San Diego Housing Predictions for 2021 (Top Post)
Posted by Scott Taylor on Wednesday, September 8, 2021 at 4:12 PM
By Scott Taylor / September 8, 2021
Comment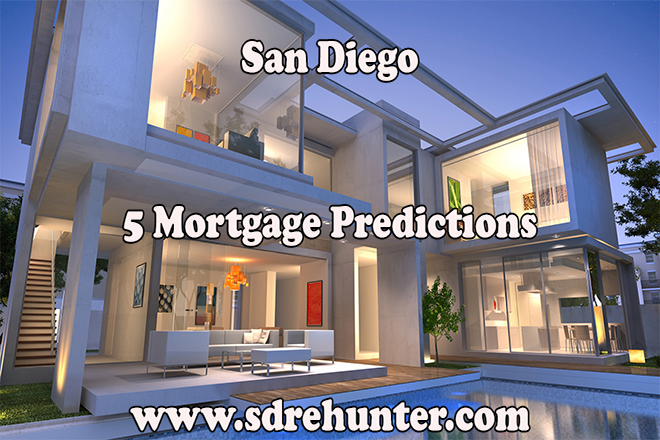 The San Diego housing market may more unpredictable in 2021 than in previous years, in part due to slow sales and in part because of growth in both the number of jobs and in wages. Those considering buying a home will need to know some things in order to navigate the waters of real estate purchasing.
See the latest San Diego housing stats...
San Diego can be full of surprises since it is known as a technology center and with more people moving in to take jobs or start businesses. The city has greatly related on tourism for its economy in the past, but has shifted to courting more professional, biotech, IT and telecommunications industries to grow its tax base.
That means there are more people settling in San Diego County rather than visiting as tourists. While income is still catching up to the population, housing construction remains at the same pace as the past three years. That results in a competitive home market with higher demands.
The 5 San Diego housing trends I am seeing now...
It's no secret that national tax cut legislation hurt home buying in California and other places as it placed caps on mortgage deductions for those who itemize their taxes. However, that hasn't stopped builders from continuing in and around San Diego and some of the homes being constructed – along with who may be purchasing them – may surprise you.
There are five surprising housing predictions for San Diego home buyers coming up.
Here's a quick rundown of our list:
Prediction 1 - This Next Year Will be a Good Time to Get Top Dollar for Your Home if You Intend to Sell.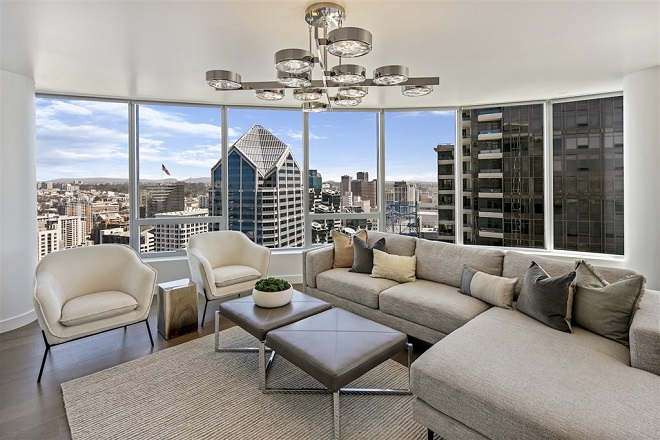 A panel of experts state the economy will dip nationwide in 2021. That could affect San Diego home prices negatively, although no one believes values will drop like they did in 2008. Rather, they could just remain flat.
Home prices are expected to rise in 2021 at just more than 4 percent and local real estate gurus suggest many will start looking to purchasing home late in the year. That would make fall or winter of 2021 a good time to put your house on the market if you are considering selling.
Read More: San Diego Housing Bubble? 5 Reasons it Won't Crash
Prediction 2 - Rent Will Go Up.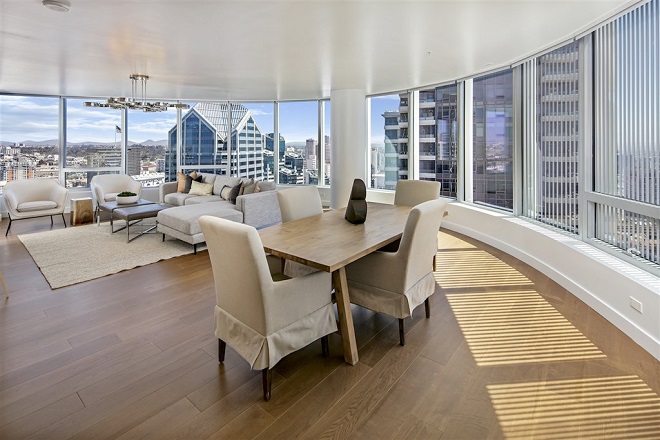 This has been a trend in San Diego for a couple of years. Rent in the San Diego area is already some of the highest in the nation. Renters pay more than 40 percent of their income toward housing in four of the largest U.S markets, which includes San Diego.
5 mortgage trends in San Diego to know now...
This could affect single-family home purchasing in a couple of ways. Escalating rent could force people to move elsewhere. That could mean less competition for home purchases. It could also swing the opposite direction if rent becomes so expensive that renters feel it is better in both short-term and long-term finances to buy.
Right now, people are holding off on home purchases to see if prices have peaked but that is a gamble as home values are expected to go up again in 2021. That is expected to change dramatically in the last quarter of 2021 as renters move to purchase.
Search Now: Latest San Diego homes, townhomes, and condos for sale
Prediction 3 - Millennials Will Represent a Huge Chunk of Home Buyers.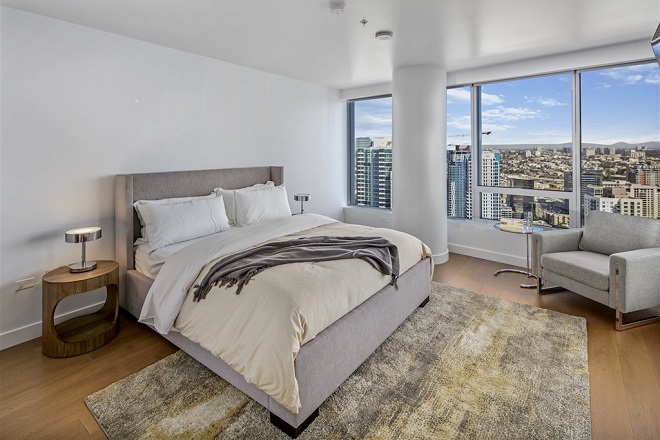 Predictions are millennials with new, higher-paid jobs will seize the opportunity at home purchases as home prices flat line or decrease in late 2020 and throughout 2021.
This will make for a highly competitive market, particularly with starter homes. If you are planning on entering the home market, you may want to start getting yourself and your finances together now rather than wait or you may find yourself paying higher prices to stay competitive for the house you want.
30 Seconds: To find the latest down payment assistance options
---
Blog Post Interrupt
The 5 San Diego Real Estate Questions I Get Asked the Most...


Back to the Post
---
Prediction 4 - There Will be More Environmentally "green" homes at Affordable Prices Available.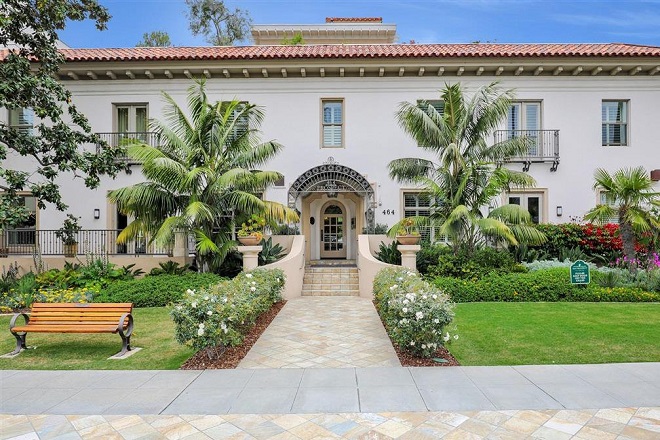 California will have new building code regulations, scheduled to start in 2021, mandating all new homes function to generate renewable energy. Also, they are all to be "net zero ready" where they generate as much or more energy than they use.
See the latest San Diego mortgage rates...
Another updating building codes mandate every new single-family homes and low-rise multi-family homes have solar panels on the roof. This is a plus for home buyers because these changes don't escalate the purchase cost tremendously, but do save you money in energy costs. Some utility companies even have generation programs where you sell your unused energy for a profit.
All this means there will be more affordable homes with lots of green features popping up in the San Diego landscape in 2021. That puts these types of homes within reach of many younger singles, couples and families. There are several developers now planning and constructing communities implementing these new green rules. A Weston development is under construction in Santee now where all homes are green. Currently, 5.5 million California homes are solar powered.
Read More: San Diego Mortgage Forecast (Just Released)
Prediction 5 - More $1 Million Neighborhoods will be Built.
There are eight such neighborhoods in San Diego now, putting it as a hot market for these type of communities. According to Zillow, 346 million-dollar communities have been built since 2014. The web site states a neighborhood is defined as a million-dollar neighborhood when more than 10 percent of its houses have a value of $1 million or more.
5 San Diego cash buyer hacks...
Some areas where these pricey neighborhoods can be found are Escondido, downtown San Diego, Carlsbad, Scripps Ranch and Jamul. The median price for homes in these neighborhoods is around $700,000.
The expensive home trend is expected to continue in San Diego, as well as around the country, according to Zillow. These communities also have numerous amenities and offer privacy that upscale home buyers require.
Overall, San Diego will have options in both rental and homes for purchasing in 2021 as out migration happens and more master communities are built. Options will include more high-end homes and homes on every level that implement green energy concepts. Middle-class and affordable homes will be competitive as more millennials enter the housing market to buy their first home.
How to buy a San Diego house site unseen...
Those looking to buy should start preparing themselves now in order to move quickly when the home they want comes on the market. Those wanting more information or who have questions should contact me. I would love to answer your questions and help.
Leave me a comment below – or, contact me here.
Your Housing Predicting Insider,
Scott
Where Do You Want To Go Next?
By clicking "Send" I/We agree by electronic signature as stated below: 1) To be contacted by telephone even if the telephone number appears on a State/National Do Not Call registry or any company's Do Not Contact lists. 2) To this website's Privacy Policy and Terms of Use.
See San Diego's Newest Listings Below...
Get Scott's Personal Help Below...