5 San Diego Housing Predictions for 2022 (Controversial Post)
Posted by Scott Taylor on Wednesday, November 3, 2021 at 8:13 PM
By Scott Taylor / November 3, 2021
Comment
We are in the Fourth Quarter now and it is time to start looking forward to what 2022 has in store for us. The crystal balls are everywhere, and all the experts have opinions about the shape of things to come. The real estate industry is no exception as predictors and prophets are offering up their ideas.
We want to give our two cents worth. We have been in the industry for many years, and we have a sense of what direction the wind is blowing. The San Diego real estate market is fascinating and holds a lot of buying and selling opportunities.
What is essential for what is left of 2021 is to plan your next move. You might be selling your home and purchasing another one; this may be your first adventure into homeownership. We will share with you some ideas of what we think will happen in the coming months.
Please understand that nothing changes faster than future predictions. The economy can and will alter events. Nevertheless, here is what we believe you can reasonably expect will happen in the San Diego area next year.
Here's a quick rundown of our list:
Prediction 1 - Where are the Mortgage Rates Going?
Low-interest rates permitted San Diegans to buy affordable houses in the past. It has been smooth sailing so far, but what about 2022? We have been given a clue recently.
The Mortgage Bankers Association (MBA) held the MBA Annual Conference here in San Diego recently. Mike Fratantoni, MBA chief economist and senior vice-president, told the assembled audience that the downward trend for interest rates is over. He expects that the mortgage rates nationally will be at 4% by the end of 2022 for 30-year mortgage rates, and the 15-year mortgage rate will be 2.3% at the close of next year. As of this writing, the mortgage rates in San Diego are 3.19% for a 30-year fixed-rate loan and 2.50% for a 15-year fixed-rate loan. So, what does this mean for the average San Diego homebuyer?
The difference between now and later is .0080 for a 30-year fixed mortgage loan. Your initial might be "Meh," but there is more to it. Assuming a mortgage loan of $800,000 (just a tad below the average price of a San Diego house), that increase means an addition $6,480 in interest payments per year. Those with a 15-year fixed mortgage get a little lucky. Today's same mortgage loan amount demands an interest payment of $20,000; the forecasted interest rates will require the borrower to come up with $18,400 per year. That is an excellent little saving.
We think that mortgage interest rates will be low next year. No matter what happens, it is not likely that those rates will be anywhere near what was asked in 2006/2007. We also think that the San Diego buyers learned some valuable lessons in the Great Recession of 2008. Remember when nearly everyone thought adjustable mortgage rates were a bright idea? You don't hear much about those deals anymore. People are now looking seriously at 30-year fixed mortgages, the kind your grandparents were so eager to get. That desire for interest stability may impact the San Diego real estate volatility as buyers consider a house to be home and not a get-rich-quick proposition.
Get Pre-Approved for a San Diego home loan in 60 seconds or less – no social security number needed. Get Started ›
Prediction 2 - What's For Sale?
House sales volume will give us a clue about the future real estate activity. There were 42,300 home sales in 2020, which increased 5% from the 2019 sales. As of this writing, the 2021 home sales volume is approximately 38% more than last year. That's good, but we anticipate the sales volume will be low next year. We can credit that to COVID-19.
Job losses that the pandemic created are keeping both buyers and sellers off the market. The former does not yet have the money saved to afford a house, and the latter is not in a hurry to sell. The foreclosure moratorium in California gave prospective sellers some breathing room. The moratoriums should have ended on July 31, 2021, but the Consumer Financial Protection Bureau (CFPB) has restricted loan servicers' ability to initiate foreclosure procedures until January 1, 2022.
Moreover, a streamlining of loan modifications has been proposed to permit homeowners to reduce their loan interest rates, extend the current loan terms, and even reduce monthly mortgage payments. The efforts to help folks keep their homes will keep those same houses off the market. Foreclosures will pick up in 2022, but they're still might not be enough houses for sale.
Housing construction starts can increase the number of houses available for sale. The City of San Diego's 2021 Annual Housing Report indicates that the number of construction starts in 2020 showed a 24.2% increase over the 2019 numbers. However, the Regional Housing Needs Allocation (RHNA) shows that the housing construction starts were significantly below the RHNA goal. Only 55.3% of the total needed units goal were met, and the Above Moderate Income category was the only area where figures exceeded the goals. Single Family Residential (SFR) Construction Starts for San Diego County in 2021 are low, and the next peak in SFR starts is projected to happen sometime in 2023.
A final set of figures to look at are the Months Supply of Inventory Actual. The inventory figures for San Diego County are at historic lows. There does not appear to be anything on the horizon that will cause the inventory figures to increase in 2022 dramatically.
Based on what the CFPB is doing to prevent a glut of foreclosures and the anemic housing starts, we expect house inventory in San Diego County to be low.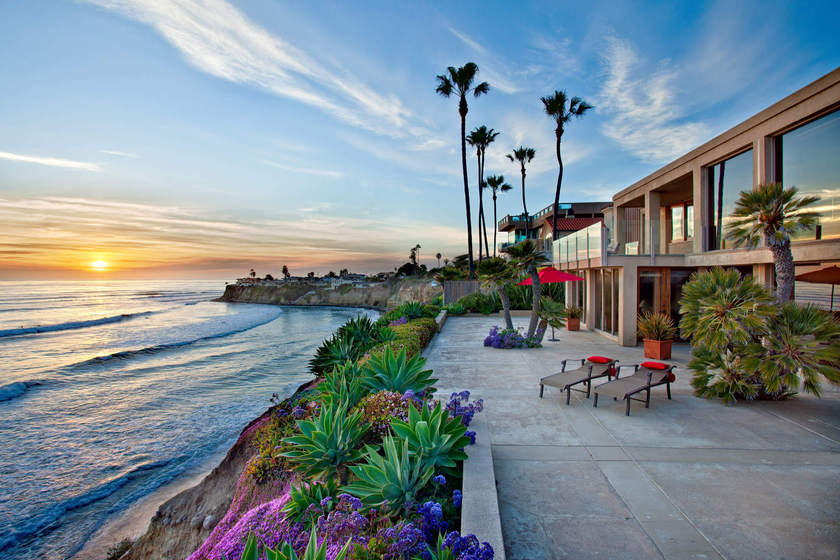 Own a home in San Diego and you want to get a personalized home valuation for it to see how much you can walk away in profit in this exciting market? See Now ›
Prediction 3 - The Sellers and the Buyers
A low inventory does not mean low activity. House prices are not expected to go down and may rise 10.9% until May 2022.
COVID-19 may play a role in the decisions to sell houses. Foreclosure moratoriums allowed those who were in financial trouble to stay in their homes. Although the CFPB is making it difficult to foreclose on a house, people may still be in financial difficulty because of pandemic-related job losses. In addition, a possible recession could force more job-related decisions to sell.
The real estate market will be aided by continuing low mortgage interest rates. Buyers will be attracted to the market by those rates, which continue to make expensive properties affordable. Buyers may be motivated by a fear-of-missing-out (FOMO) created by low-interest rates or the chance to buy a house before the prices rise.
The concern about a housing bubble rising and then bursting in 2022 is mitigated by a more mature attitude exhibited by the buyers. The days of adjustable mortgage rates are gone for the time being. San Diego residents saw the damage done in 2007-2008 and are less willing to gamble on price appreciation. The 30-year mortgage, whose rates may go up next year, is very attractive to buyers. We believe there will be more buyers than sellers in 2022, and the demand for housing will be strong.
Get Pre-Approved in 60 Seconds...
(No Social Security Number Needed)
By proceeding, you consent to receive calls and texts at the number you provided, including marketing by auto-dialer, pre-recorded voicemail, and email, from this site's operators about real estate related matters, but not as a condition of purchase. You also agree to our Terms of Service, and to our Privacy Policy regarding the information relating to you. Message and data rates may apply. This consent applies even if you are on a corporate, state or national Do Not Call list. This site is protected by reCAPTCHA and the Google Privacy Policy and Terms of Service apply.
Prediction 4 - The Rent Picture
Buyers might be motivated by what will happen with San Diego rents in 2022. Eviction moratoriums allowed tenants a brief respite, but the picture will dramatically change as the moratoriums cease.
The Tenant Protection Act of 2019 was effective as of January 1, 2020. There has not been much conversation about it due to the moratoriums and other pandemic-related events. This little nugget, which is in effect until January 1, 2030, prohibits a landlord from increasing the gross rental rate more than 5 percentage points plus the percentage change in the cost of living, as defined or 10%, whichever is lower, of the rent charged in the preceding 12 months. Sounds great, doesn't it? Well, there is a bit of a catch.
San Diego tenants already pay high rent. The law allows a landlord to jack the rents up some more. The maximum rent increase in San Diego for the period of August 1, 2021, to July 31, 2022, is 9.1%. That is 5 percentage points plus the change in the Consumer Price Index for San Diego County. A landlord has the option of increasing the rent twice per year if the total increase is no more than 9.1%. Renters can be hit this year and next with cost increases.
So, What Does This Mean?
Those in high-rent areas have a reason to start house hunting. Any increase requires a 30-day notice; That is sufficient time to buy a house and vacate the rental. The Tenant Protection Act may add to the number of folks actively looking for a place in 2022. Tenants hoping to avoid the expected rent increases will enter the market, increasing the number of home buyers.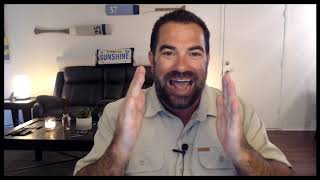 Find out what the latest and greatest San Diego home loans are right now. Detailed video and post reveals all. See it Now ›
Prediction 5 - Put Your Thinking Cap On
You can beat the rental increases in 2022 if you are prepared to move quickly. Timing and financing will be critical. Something to remember as you plan for a real estate purchase. There are slow periods that occur each year, and they are seasonal. Real estate will slow down in August as children return to school, and the slow activity continues into the First Quarter (January-March). Things historically pick up in the Spring Quarter, and you may want to consider the activity periods as you prepare for a major purchase.
It's always interesting to read the predictions of what will happen in the future. However, we must remember that those forecasts can be altered or changed entirely by events outside the control of the marketplace. For example, sudden spikes in inflation can cause problems and generate opportunities if the inflation figures suddenly go down. A black swan can always glide unexpectedly into the marketplace.
It is critical for anyone buying a home to look at the information and plan future activities as best as possible. Timing is always important and having finances well in order can help a buyer at the closing. Real estate appears very easy to understand, but it can get very complicated, and planning for future purchases or sales is helped if there is access to good information.
The usual source of needed data and knowledge is a real estate agent. Real estate agents will keep their fingers on the pulse. They follow the real estate market developments, and they can spot trends as they begin to develop. Of course, we still don't know everything that will happen next year, and laypeople must speculate. However, because of familiarity with the figures and the markets, real estate agents are the best to talk to regarding the coming year.
We are one of the best real estate agencies in San Diego County, and we would welcome an opportunity to help you.
We have been working in real estate for years, and we are familiar with the county. We can advise you on what you can expect and help you find that ideal home. We know that homebuyers have specific things they need in a new house, and we place those at the top of the list. So, you can expect us to be more on target than any other real estate agent.
We can help people secure the kind of financing they need. That is important because San Diego real estate, like all Southern California, is expensive. You will not have to rush around from place to place looking for the best mortgage rates. Instead, we establish a rapport with our clients, discover their price ranges, and identify a good mortgage. We can assist in all your planning.
That last point is critical. Those who are prepared will do well next year—those who wait until the last minute may pay thousands of dollars at closing. We can work as a team to get the right house. The paperwork and other details are things that we're experts at performing. It all will be a lot easier with us, and we hope you will pass the complement of getting in touch with you at your earliest convenience.
Do you own a home in San Diego and want a fast, free, and automated home valuation in 30 seconds or less? Get One Now ›
Here is a recap of our predictions for 2022:
• We think that mortgage interest rates will be low next year.
• We expect house inventory in San Diego County to be low.
• We believe there will be more buyers than sellers in 2022, and the demand for housing will be strong.
• Tenants hoping to avoid the expected rent increases will enter the market, increasing the number of home buyers.
We are going to add one final prediction
• Those buyers who plan will be the most successful on closing day in 2022.
We want you to be successful.
Those wanting more information or who have questions should contact me. I would love to answer your questions and help.
Your Housing Predicting Insider,
Scott
Get Scott's Personal Help Below...
Where Do You Want To Go Next?
By clicking "Send" I/We agree by electronic signature as stated below: 1) To be contacted by telephone even if the telephone number appears on a State/National Do Not Call registry or any company's Do Not Contact lists. 2) To this website's Privacy Policy and Terms of Use.
See San Diego's Newest Listings Below...