San Diego vs. San Francisco: Which California City is Best in 2023 | 2024?
Posted by Scott Taylor on Thursday, March 2, 2023 at 6:34 PM
By Scott Taylor / March 2, 2023
Comment
It's fun to compare hometowns, and people in San Diego don't mind contrasting what America's Finest City has to offer against any other metropolitan area in the United States. Frankly, we think we are at the top of the list no matter what New Yorkers had to say about the Big Rotten Apple. The City by the Bay believes it is better, but we would have to suspend all disbelief to buy that story.
Here's a quick rundown of our list:
We are convinced that San Diego stands up very well against San Francisco, thank you very much. As a matter of fact, we are better in many areas and do not have any problem pointing that out to that city up north. So, we want to share with you the great qualities of San Diego and why the story that San Francisco is better just barks at the moon.
VISIT: San Diego's 7 Wealthiest Neighborhoods in 2023 | 2024
We all know that San Diego gets better and better as every day passes, and it isn't easy to keep up with all the success. Consequently, statistics cited in this article are as of this writing.?
Housing Is a Frisco Hot Mess
It might sound catty, but we sometimes think that San Francisco really wants to be a ghost town. If you don't think so, then please explain why the cost of buying a house is so ungodly high in San Francisco. Purchasing a home in the bay area is darn near out of reach for many people, particularly those who are middle-class wage earners.
VISIT: San Diego's 10 Most Affordable Neighborhoods in 2023 | 2024
A comparison between San Diego and San Francisco is pretty stark. The average home price in San Diego is a little bit over $800,000, and the average home price in San Francisco is just below $1,500,000. Yes, San Diego does have homes that are in the six figures. Nevertheless, we also have neighborhoods where houses are affordable by California standards. Places like Normal Heights or Linda Vista have houses that are roughly half the price of something that you would find in San Francisco. Frankly, a distressed sale in San Francisco probably costs a lot more than a house sale in Mira Mesa.
NEW POST: San Diego's Best 5 Private Country Clubs in 2023 | 2024
Rent is just as rough. The median rent in San Francisco is $1895, and most people in San Francisco rent. The median rent in San Diego, on the other hand, is $1695. San Diego residents are more likely to own their property than those in San Francisco. San Diego communities such as Lemon Grove will have rents as low as $1333.
READ: 7 Reasons to Buy a Home in San Diego in 2023 | 2024
The BestPlaces.net comparison between the two cities rates San Diego at 279. 1 and San Francisco at 596.2. We believe that having a roof over your head in San Diego costs considerably less than San Francisco.
Get Pre-Approved for a San Diego home loan in 60 seconds or less – no social security number needed. Get Started ›
The Commute Time Is Longer Up North
San Francisco has a little bit more than half the population of San Diego, with about 860,000 residents compared to San Diego, with over 1,400,000 people. So, it would make sense that commuting would be a little bit easier in a smaller city, right? Wrong. It takes longer to get around in San Francisco than it does in San Diego.
TOP POST: San Diego Housing Bubble? 5 Reasons Why It Won't Crash in 2023 | 2024
The average commute time in San Diego is 23.97 minutes compared to San Francisco's 32.85 minutes. San Diego is below the national average, and San Francisco is above it compared to the national figures. What is causing this?
EXPOSED: The 'Real' San Diego Cost of Living Guide in 2023 | 2024
We are not sure, but please don't blame everything on San Francisco Bay. Rush-hour traffic is probably hectic in San Francisco on the Golden Gate Bridge, but rush hour isn't 24/7. Also, San Diego spreads over an entire county, and a lot of the space is urban. But we still can get to where we want to go faster.
READ: San Diego vs Los Angeles: Which SoCal City is Best in 2023 | 2024?
The public transportation systems in both cities are sound. San Francisco is fortunately not as bad as Los Angeles. The city does have the San Francisco Municipal Transportation Agency (SFMTA), and getting around without a car is possible. Those cable cars that are trademarks of San Francisco, however, are not free rides. A ride on one of them costs $8, and you pay every time you get on one. The cable fare quickly swallows up what you save in gas money by not driving a car. A trolley car ride in Frisco is $2.25 per ride. A single ride for an adult on a San Francisco's MuniMobile bus is $2.50.
READ: 5 (Hot) Up and Coming San Diego Neighborhoods in 2023 | 2024
The San Diego Metropolitan Transit System (SDMTS) provides public transportation for Central, South, Northeast, and Southeast San Diego County. A ride on a San Diego trolley is $2 per ride on the San Diego Metropolitan Transit System (MTS) and the North County Transit District (NCTD). The cost of a bus ride on an MTS bus for Adult/Youth is $2.50.
READ: 9 Best Places for Families to Live in San Diego in 2023 | 2024
Transportation overall is less expensive in San Diego. The BestPlaces.net score for San Diego is 120.2 and for San Francisco is 120.5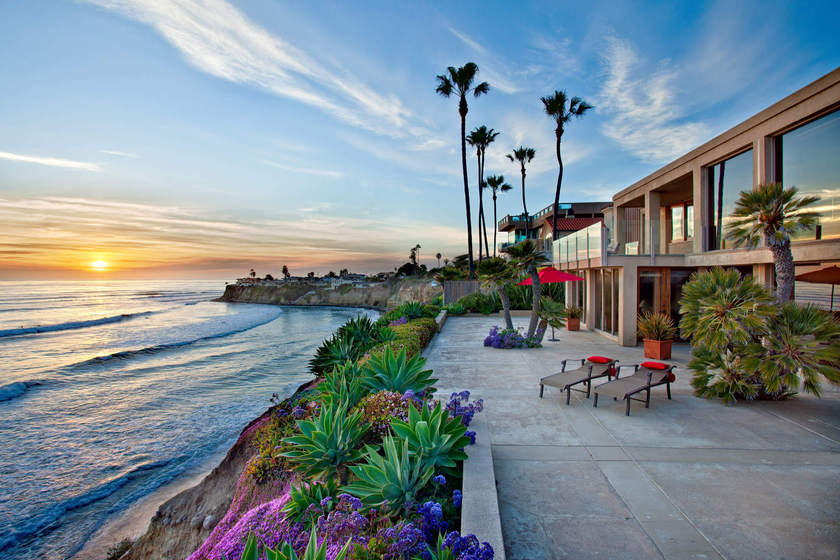 Own a home in San Diego and you want to get a personalized home valuation for it to see how much you can walk away in profit in this exciting market? See Now ›
Culture Does Rank Higher in SF
San Francisco has the 6th Best Ballet Company in the United States, and the War Memorial Opera House is highly regarded. Its theater scene is also better than ours, sad to say.
TOP POST: Zillow San Diego: 5 Lies, Fraudulent and Deceitful Tactics Used in 2023 | 2024
San Diego's claim to cultural fame is Balboa Park. The Park has museums and theaters all in one area. So, you don't have to go all over town.
They Have Us in Sports
We must be fair when comparing the two cities. San Francisco has a better sports record than San Diego, and the figures don't lie. We lost the San Diego Chargers to someplace else, but the San Francisco 49ers had a better overall record of Super Bowl wins; not even Phil Rivers or LaDamien Tomlinson could change that.
Get Pre-Approved in 60 Seconds...
(No Social Security Number Needed)
By proceeding, you consent to receive calls and texts at the number you provided, including marketing by auto-dialer, pre-recorded voicemail, and email, from this site's operators about real estate related matters, but not as a condition of purchase. You also agree to our Terms of Service, and to our Privacy Policy regarding the information relating to you. Message and data rates may apply. This consent applies even if you are on a corporate, state or national Do Not Call list. This site is protected by reCAPTCHA and the Google Privacy Policy and Terms of Service apply.
We Have Bragging Rights to Parks
San Diego Zoo is ranked #2 in the Best Zoos in the US to Visit in 2021. The San Francisco Zoo does not even come close. Balboa Park, where the Zoo is located, ranks #3 in the Top 10 City Parks in America. That is better than San Francisco's Golden Gate Park that comes in at #8 in the listing.
Better Beaches
Southern California is the land of the best beaches, and San Diego has a claim to some great ones. Mission Beach, La Jolla Shores Beach, and Coronado Beach are fabulous! San Francisco has Ocean Beach. Big Deal. We happen to have a great beach town named Ocean Beach, and it has more to offer than sand! (Take that, Frisco!)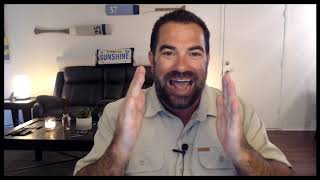 Find out what the latest and greatest San Diego home loans are right now. Detailed video and post reveals all. See it Now ›
The Cost-of-Living Slam Dunk
It is clear that San Diego has many advantages over San Francisco regarding the cost of living. Of course, San Francisco does have sports and cultural events, but we are not the small-town USA. We have good sports teams and refined arts, so we really don't care if San Francisco is a tad better.
VISIT: 7 Best Places to Live in San Diego for Millennials in 2023 | 2024
We gave San Francisco its props, to be fair, and because we know there is one significant advantage we have over San Francisco: San Francisco is too darn expensive to live in!
VISIT: 5 Best Places to Live in San Diego for Military in 2023 | 2024
If residents can't afford to attend either, having an international ballet or Super Bowl-winning football team doesn't do much good. The trouble in San Francisco is that staying alive in the City by the Bay takes a lot out of a person's paycheck. BestPlaces.net plainly states that San Francisco is 68.2% more expensive than San Diego. The best things in life might be free, but San Francisco charges an arm and a leg when it comes to essentials.
JUST UPDATED: 5 Reasons to Move to San Diego in 2023 | 2024
BestPlaces.net doesn't pull punches when it compares the two cities health costs less in San Diego than in San Francisco (89.02 to 100.3), food and groceries are cheaper in America's finest city (109.72 to 116.6). The overall comparison between the cities has San Diego at 160.1 and San Francisco at 269.3. We've already mentioned housing, but looking at the cost one more time, you discover that San Francisco housing costs are 113.6% more than you will pay in San Diego.
VISIT: San Diego's 4 Safest (and Least Crime Ridden) Places to Live in 2023 | 2024
A final slam we would like to point out is that San Francisco may think it is hipper and more exciting, but San Diego is more youthful and vibrant. You don't think so? The median age in San Diego is 33.9, and in San Francisco, it is 38.6. Let's get real: San Francisco residents will be in nursing homes before we are in San Diego, provided they live that long.
Do you own a home in San Diego and want a fast, free, and automated home valuation in 30 seconds or less? Get One Now ›
Real Estate in Both Areas
We will close the comparison by saying that even though we firmly believe that San Diego has the edge, both metropolitan areas have attractions that make them stand out.
VISIT: San Diego's 9 Best Beach Towns to Buy a Home in 2023 | 2024
What a person should remember in comparing the two cities is that both have one major thing in common: these are high-priced metropolitan areas compared to other parts of the United States. A four-bedroom house in either will cost considerably more than what you would pay in Dayton, Ohio. A mortgage of over $500,000 is expected in either of these two cities.
READ: San Diego vs Orange County: Which Socal City is Best in 2023 | 2024?
Anyone who is looking to buy a house must view the transaction as a major financial investment. You might have a mortgage that is seven figures big and will be a major monthly bill for many years to come. The phrase 'let the buyer beware' is very good advice no matter which town you decide to go house hunting. A mistake can have considerable financial consequences.
Get Pre-Approved for a San Diego home loan in 60 seconds or less – no social security number needed. Get Started ›
Take Advantage of What a Professional Can Do
There is an old saying that the worst thing a person can do in a court of law is represent themselves. We submit that is the same case when it comes to real estate. This is not an arena for inexperienced people. We know some think that they can buy a house without the services of a real estate agent. Those are the kind of people who believe they will save money by not paying real estate commissions. However, these amateurs lose money in other places.
READ: San Diego vs. San Jose: Which California City is Best in 2023 | 2024?
A noticeable loss can occur if the purchased house has a utility budget, and the buyer ignores that. Like it or not, the buyer is liable for the balance on that budget unless they insist on the seller paying off the balance. In addition, the house may have some structural problems that are not seen because the buyer does not know where to look. You have to remember that once the deal is struck and the closing papers are signed, you own the house warts and all. A good real estate agent can spot potential money problems in the sale. That professional can negotiate with the seller or the seller's agent to deduct certain expenses from the final sale price.
VISIT: San Diego's Top 5 Luxury Home for Sale Markets in 2023 | 2024
Finding you the best possible home and saving you thousands of dollars are what we do best.
We have been in the real estate market here in San Diego for years, and we know the metropolitan area from Oceanside to Imperial Beach. So, if you want to live in luxury digs in La Jolla or perhaps a middle-class home in Chula Vista, we have you covered either way.
TOP POST: San Diego Mortgage Rates: Trends, Predictions, & Forecasts in 2023 | 2024
We help you develop a house-hunting strategy that stresses affordability and a neighborhood that you will feel comfortable living in. If you have your sights set on a particular house, we can check it out and discover what hidden problems may be lurking under the rafters. Negotiating is one of our specialties. We will not allow a client to be taken advantage of by anybody, and the final sales price is ordinarily thousands of dollars below the original asking cost.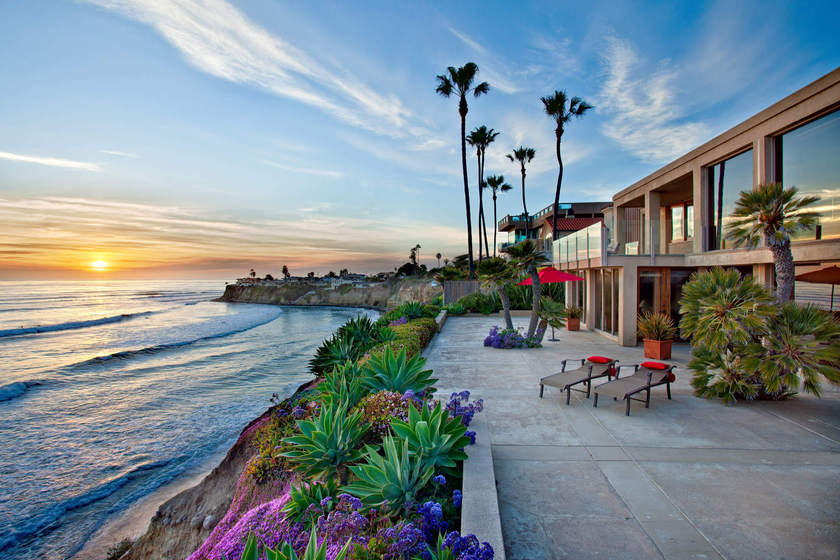 Own a home in San Diego and you want to get a personalized home valuation for it to see how much you can walk away in profit in this exciting market? See Now ›
The house is a significant financial investment, and we respect that about real estate. If you need assistance with finding the right financing, we make that chore a lot easier. We answer all your questions and offer expert suggestions on what to do. Always remember you make all the final decisions. We will suggest, but we will not insist.
READ: 6 Reasons San Diego is California's #1 Real Estate Buy in 2023 | 2024
Are you getting ready to go on that house hunting safari in San Diego? We would welcome the opportunity to be your guide. We ask that you allow us to explain what we can do to make things easier for you. Please feel free to contact us at your earliest convenience. We can sit down and talk about real estate and plan your adventure into the San Diego housing market.
I would love to help assist you with your home purchase, home sale, or home loan - please feel free to give me a call, text, or use the form below.
Your San Diego Insider,
Scott
Get Scott's Personal Help Below...
Where Do You Want To Go Next?
By clicking "Send" I/We agree by electronic signature as stated below: 1) To be contacted by telephone even if the telephone number appears on a State/National Do Not Call registry or any company's Do Not Contact lists. 2) To this website's Privacy Policy and Terms of Use.
See Our Top Blog Posts Below...
See San Diego's Newest Listings Below...