San Diego vs Los Angeles: Which SoCal City is Best in 2023 | 2024?
Posted by Scott Taylor on Wednesday, March 1, 2023 at 8:14 PM
By Scott Taylor / March 1, 2023
Comment
There are ongoing rivalries between San Diego and Los Angeles. These are the two largest metropolitan areas in California, and tens of millions of people live in the two combined mega-towns. These are friendly rivalries, and no armies are invading either, but competition between the two is still very fierce. Both claim to be the best place to live in the Golden State.
Here's a quick rundown of our list:
We are not ashamed to say that San Diego is a better place to live. San Diego is America's Finest City for many reasons. This is the place to buy a home and not that smog cloud up the road. We believe that as you read the reasons we have for buying a home in San Diego instead of Los Angeles, you will come to agree with us.
TOP POST: San Diego Mortgage Rates: Trends, Predictions, & Forecasts in 2023 | 2024
Numbeo.com happens to be the world's largest cost of living database and is a crowd-sourced global database of various quality of life indicators. We are drawing much of our information for this article from that Internet warehouse of figures. All figures are as of this writing and are subject to change. ?
We have a Public Transportation System That Works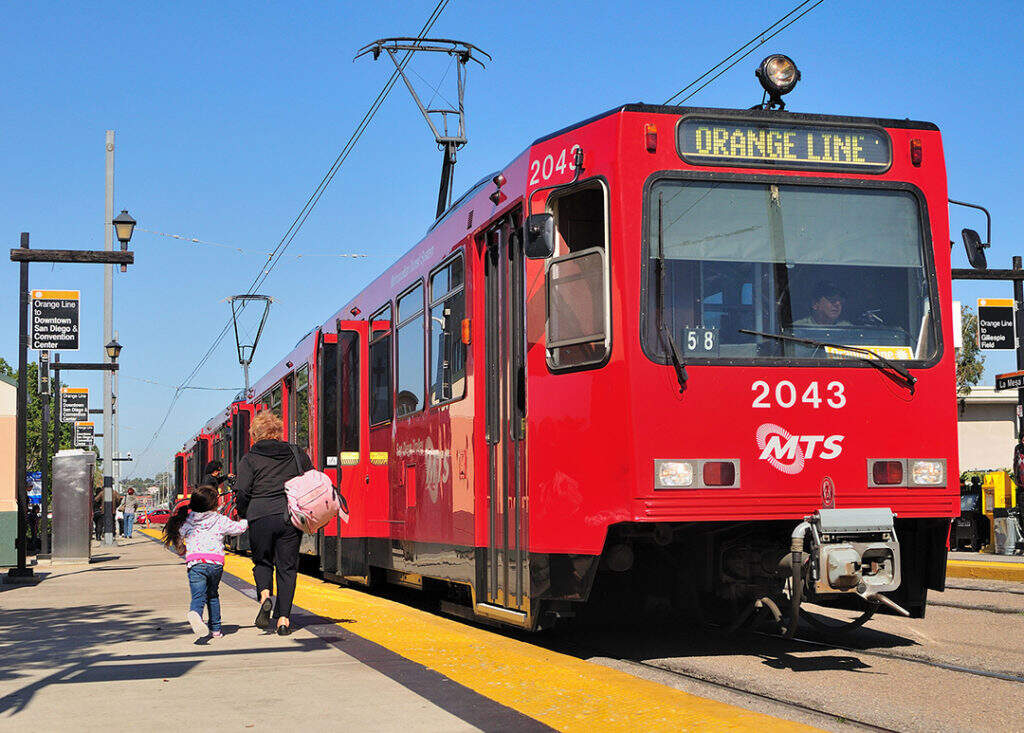 Once upon a time, Los Angeles had an excellent public transportation system. It gave it up as the concrete ribbons of highway gradually spread over Los Angeles County. San Diego is different. We have an extensive public transportation system with an annual ridership of over 86 million commuters. The San Diego Metropolitan Transit System (SDMTS) provides services for Central, South, Northeast, and Southeast San Diego Counties. Methods of transportation offered to commuters include:
Buses


Bus Rapid Transit


Light Rail


Paratransit


Streetcar
The San Diego Trolley (aka "The Trolley") is the best-known means of getting around. The Trolley network is 53.5 miles with 53 stations and has the 5th largest ridership of light rail systems in the United States.
READ: 6 Reasons San Diego is California's #1 Real Estate Buy in 2023 | 2024
San Diego's public transportation does more than prevent major traffic snarls that are so much a part of the Los Angeles landscape. As a result, there is considerably less air pollution, and San Diego's air quality is much higher. Incidentally, the traffic commute time in Los Angeles averages about 66.73 minutes, while San Diego has a traffic commute time of 33.80 minutes.
Get Pre-Approved for a San Diego home loan in 60 seconds or less – no social security number needed. Get Started ›
San Diego is Safer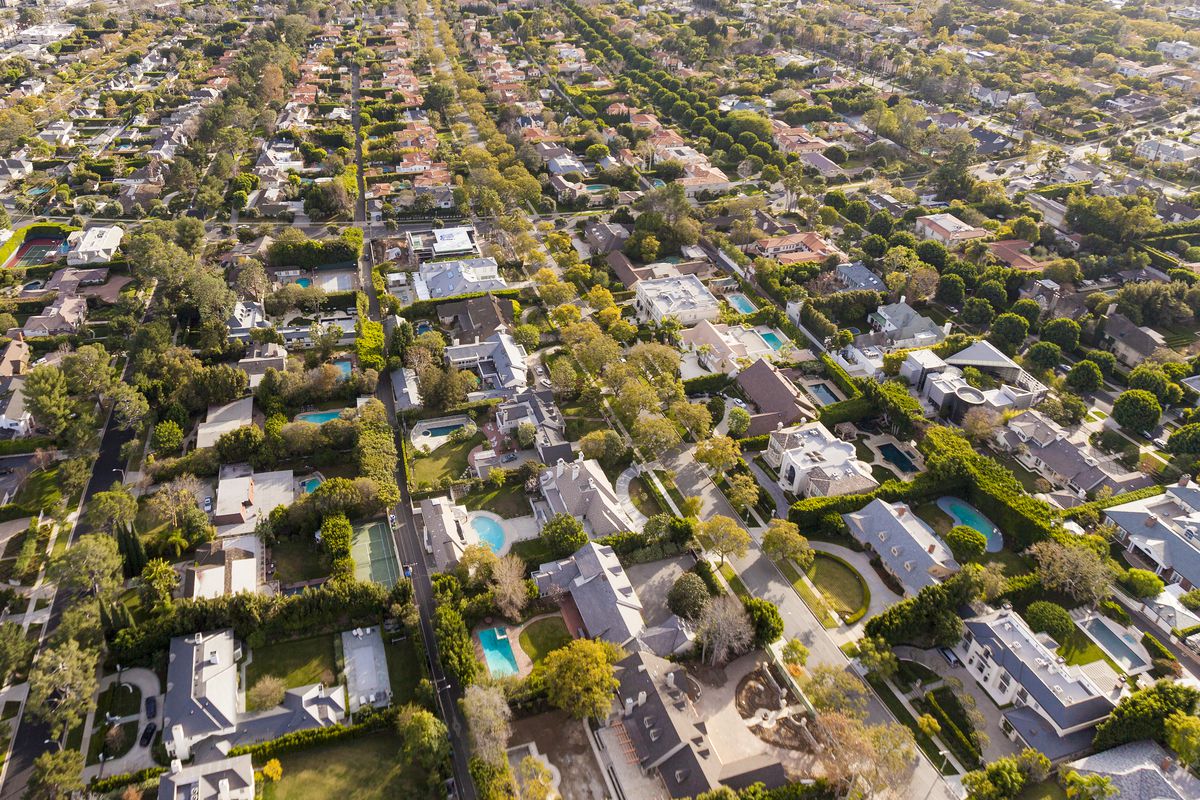 Unfortunately, large metropolitan areas will deal with higher crime rates than small towns in rural areas. The level of crime in San Diego is much lower (38.41) than that of Los Angeles (55.6). Various crime indices support the argument that San Diego is a safer town.
Worries about home break-ins: Los Angeles (43.33) San Diego (35.56)


Worries about being mugged or robbed: Los Angeles (42.44) San Diego (30.67)


Property Crimes such as Vandalism and theft: Los Angeles (57.24) San Diego (46.79)


Violent Crimes including Assault and Armed Robbery: Los Angeles (50.29) San Diego (33.87)
The ability to safely walk alone during daylight hours shows Los Angeles (70.74) being less safe than San Diego (82.39). America's Finest City is a safe bet for anyone. Numbeo.com has a Safety Index that gave a Moderate score of 51.42 to Los Angeles. San Diego is much better, with a High score of 63.26.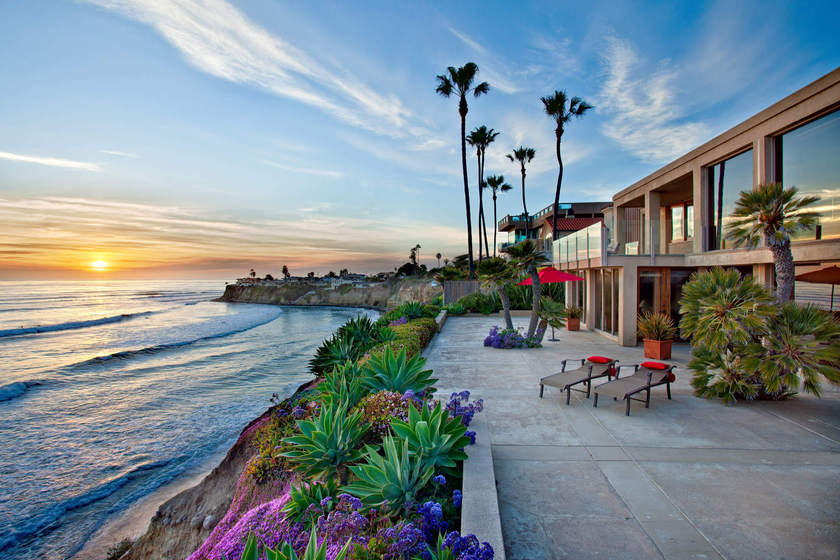 Own a home in San Diego and you want to get a personalized home valuation for it to see how much you can walk away in profit in this exciting market? See Now ›
Health Care is Better in San Diego
Both cities have high marks for quality of health care, but San Diego outperforms Los Angeles. The Health Care System Index for The City of the Angels is 61.58; San Diego's figures in the same index is 70.50. An interesting comparison is Satisfaction with Cost. Los Angeles has a score of 37.39, and San Diego registers 81.69.
Do you own a home in San Diego and want a fast, free, and automated home valuation in 30 seconds or less? Get One Now ›
Cost of Living is Better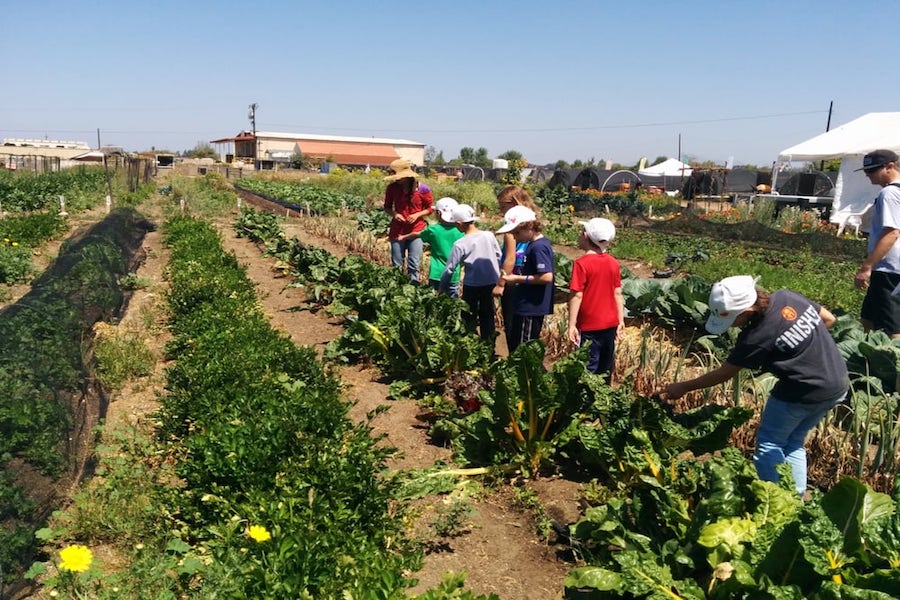 There are many small farms located in San Diego County, and the easy access to fresh food is a reason why San Diegans pay less and eat better than our neighbors up north. San Diego is 6.02% less expensive than Los Angeles. Numbeo.com estimates that a family of four will have monthly expenses, without rent, of $3,524.82, and a single person, minus the rent, will be paying out $980.15. That compares favorably with Los Angeles, where a family of four needs to pay $3,843.25 per month, minus rent, and a single person will be spending $1,040.41 without the rent.
Get Pre-Approved in 60 Seconds...
(No Social Security Number Needed)
By proceeding, you consent to receive calls and texts at the number you provided, including marketing by auto-dialer, pre-recorded voicemail, and email, from this site's operators about real estate related matters, but not as a condition of purchase. You also agree to our Terms of Service, and to our Privacy Policy regarding the information relating to you. Message and data rates may apply. This consent applies even if you are on a corporate, state or national Do Not Call list. This site is protected by reCAPTCHA and the Google Privacy Policy and Terms of Service apply.
Quality of Life Stands Out in San Diego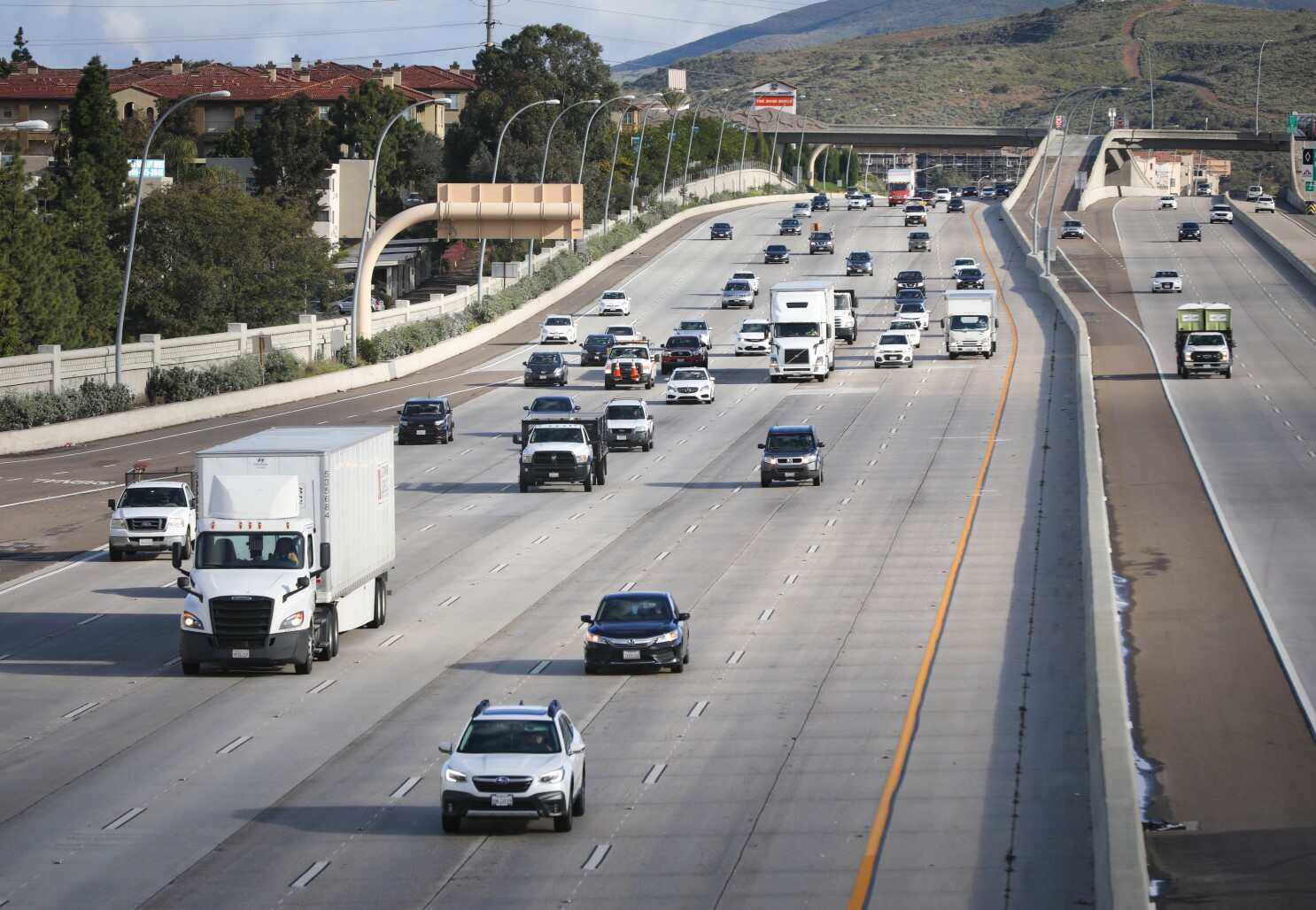 Numbeo.com takes a look at several factors to determine a Quality of Life Index. This measure shows there is really no competition: San Diego is better than Los Angeles regarding the Quality of Life. Indeed, the Numbeo.com Quality of Life Index gives Los Angeles a 130.45 score. The same Index awards a 183.43 score to San Diego.
JUST UPDATED: San Diego's 7 Best Places to Live in 2023 | 2024
Some measures stand out. The Purchasing Power Index for Los Angeles is 96.58, which is high, but the San Diego number of 111.15 is higher. Pollution is a constant problem in the City of Angels, and the Pollution Index score of 66.89 reflects that. San Diego is a large metropolitan area, but pollution is nowhere near as bad. The San Diego score, at 35.05, is almost half the figure for Los Angeles.
JUST UPDATED: San Diego Real Estate Market Forecast in 2023 | 2024
The Traffic Commute Time Index is not only a concern for folks trying to get to work. Anyone who wants to enjoy the finer things of living in a great city or wants to go shopping will be concerned about how long it takes to get from Point A to Point B. Traffic in Los Angeles is a significant headache and caused Numbeo.com to give the city a 60.35 score, which is Very High. On the other hand, San Diego received a 33.80 score, and that is Low (Thank God for the SDMTS!).
TOP POST: 5 San Diego Housing Predictions in 2023 | 2024
We are getting close to figures that matter significantly to anyone wishing to purchase property in southern California. A buyer must be able to afford a house, and that home must fit in well with a person's income. For all the groans about the cost of housing, Los Angeles registers a Moderate 7.55 score in the Property Price to Income Ratio. That is good, but San Diego is even better. We have a Low score of 5.45, which means the property prices fit in comfortably with the income.
Get Pre-Approved for a San Diego home loan in 60 seconds or less – no social security number needed. Get Started ›
The Cost of Housing Favors San Diego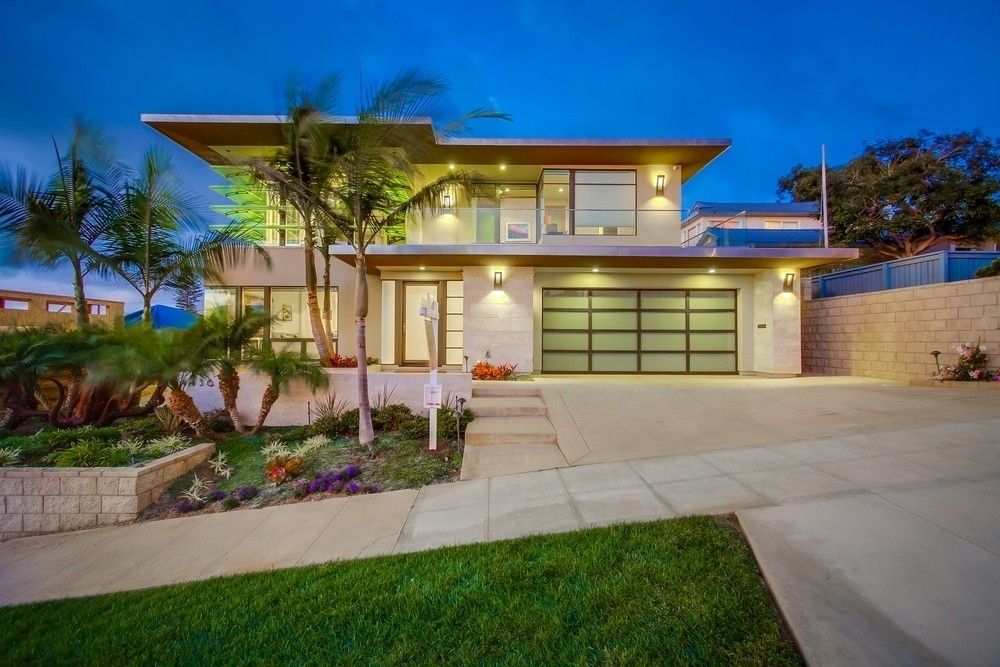 It is a given that housing in southern California comes at a high price, and even studio apartments can take a bite out of your budget. That said, rents and house prices in some communities are greater than in others. San Diego is not as pricey as Los Angeles. There are neighborhoods where housing costs are pretty reasonable. Here are the primary comparisons between San Diego and Los Angeles.
VISIT: San Diego's 7 Wealthiest Neighborhoods in 2023 | 2024
Rent
Most house owners start as renters to save money for a down payment. It is why we are discussing rent. Numbeo.com data indicates that rent in San Diego is 8.22% lower than what a tenant will pay in Los Angeles. For example, the monthly rent for a one-bedroom apartment in the City Centre, ordinarily the most expensive, is $2,233.08 in Los Angeles and $2,172.47 in San Diego. A three-bedroom apartment in the City Centre of Los Angeles can put you back $4,482.97 per month. In San Diego, on the other hand, a three-bedroom apartment in the City Centre is $3,676.43 per month.
VISIT: San Diego's 10 Most Affordable Neighborhoods in 2023 | 2024
We want to point out that the rent depends on where you choose to live in San Diego. Carmel Valley is expensive and out of reach for many people. However, Alta Vista is very affordable and might be the right place for a newcomer to start.
Housing
This is where San Diego trumps Los Angeles. The Price to Income Ratio in San Diego is 5.45 and 7.55 in Los Angeles. The difference in Mortgage as a Percentage of Income between the two cities is substantial. The typical Los Angeles mortgage can eat up 52.01% of income, while the San Diego mortgage takes only a 38.37% bite out of your paycheck.
NEW POST: San Diego's Best 5 Private Country Clubs in 2023 | 2024
We should remind you that real estate in southern California is volatile, and sudden changes can happen. With that in mind, the median cost of a house in San Diego is currently $812,100, and the median price of a house in Los Angeles is $883,400. In addition, there is a noticeable difference in the age of the houses. The median age of a house in San Diego is 35.7% younger than that of a house in Los Angeles.
READ: 7 Reasons to Buy a Home in San Diego in 2023 | 2024
We want to add a few final figures to seal the argument for buying a house in San Diego and not Los Angeles. The average post-tax monthly net salary in San Diego is $5,128.35. The same figure for Los Angeles is $4,826.42. The only housing figures we can find that put Los Angeles in bright light are Mortgage Interest Rates for a 20-Year Fixed-Rate Mortgage. It is 3.39% in Los Angeles and 3.63% in San Diego. However, when you consider the median cost of a house, the annual mortgage interest payment in Los Angeles is $29,947.26 ($883,400 x 3.39%) and $29,479.23 ($812,100 x 3.63%) in San Diego.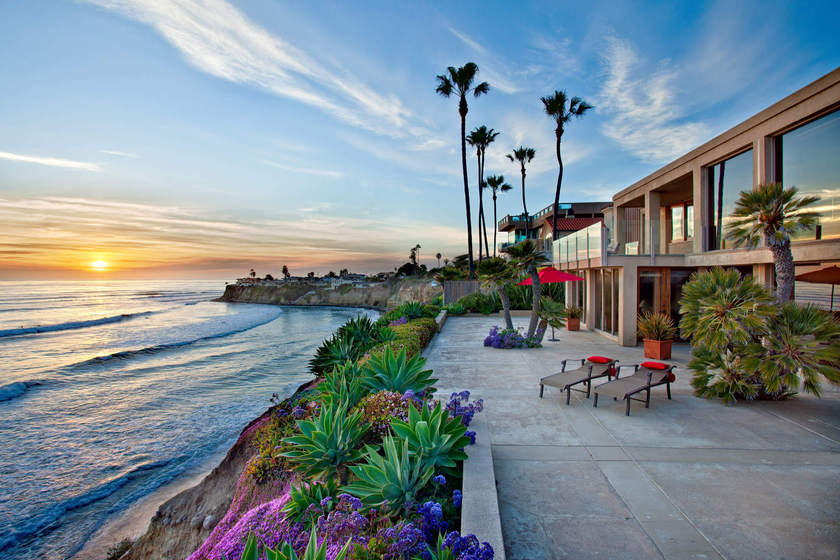 Own a home in San Diego and you want to get a personalized home valuation for it to see how much you can walk away in profit in this exciting market? See Now ›
We Have Great Beaches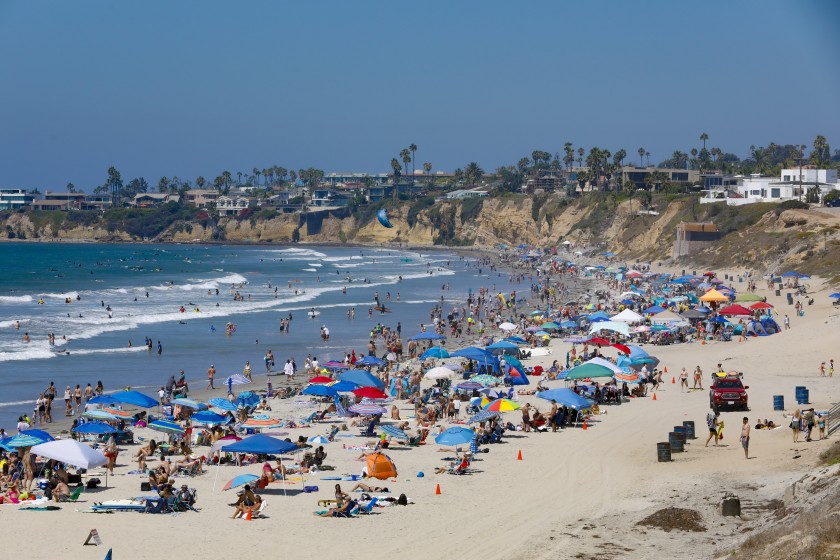 The beach is to southern California as the mountains are to Colorado or Vermont. They are an integral part of the quality of life. People will debate non-stop over where the best beaches are located, and we are partial to the ones in San Diego County. We have 70 miles of coastline that you and your family can enjoy. There are six beach regions: Coronado, La Jolla, Mission Bay and Beaches, North County Coastal, South Bay and Point Loma, Harbor Island and Shelter Island. You probably first heard about the San Diego beaches by listening to songs by the Beach Boys. You can see for yourself what they were singing about.
EXPOSED: The 'Real' San Diego Cost of Living Guide in 2023 | 2024
Have Your Cake and Eat It, Too!
We know that there may still be reasons why a person feels there is no option but to buy property in Los Angeles. You may think that you have no choice but to work in Los Angeles; you live where the paycheck is signed. Well, that is old-school thinking. It might have been true in pre-COVID days, but the times they are a-changin'! You can take advantage of developments in the workforce that will allow you to live in San Diego even if your job is in Los Angeles.
READ: San Diego vs Los Angeles: Which SoCal City is Best in 2023 | 2024?
We are talking about remote working schemes that are becoming centers of attention in American management. Anyone who has the right technology (e.g., Zoom and Basecamp) can live hundreds of miles away from their employer and be as productive as if they were just down the hallway.
READ: 5 (Hot) Up and Coming San Diego Neighborhoods in 2023 | 2024
It would require asking your Los Angeles-based employer if it would be a problem for you to telecommute from San Diego County. The decision shouldn't be too tricky, especially if you have the right skill set and your physical presence in the office isn't necessary. Remote working will allow you the best of both worlds: a good salary and benefits package and housing that is downright cheap compared to LA. Face it; this could not get much better.
READ: 9 Best Places for Families to Live in San Diego in 2023 | 2024
Putting the Cards on the Table
We think of Los Angeles as America's Greatest Traffic Jam, and you should not be a part of it. We admit that there is an opportunity to be found in Los Angeles, but you can say the same about San Diego. Our job market is excellent, and there is no indication that employment prospects will go down. We believe that when you put all the pieces of the puzzle together, evaluating property cost, quality of life, and other intangibles, it is difficult to pass over San Diego for Los Angeles. We are a large and livable community that you will be proud to call your hometown. San Diego has everything you need, and the price in many cases is substantially lower than what you will find in Los Angeles.
TOP POST: Zillow San Diego: 5 Lies, Fraudulent and Deceitful Tactics Used in 2023 | 2024
San Diego has much to brag about, and it is the kind of town where you can succeed professionally, enjoy a wonderful life, and raise a fantastic family. A cost-benefit analysis weighs heavily in favor of America's Finest City. We strongly recommend that you get in touch with a San Diego real estate agent and explore the opportunities waiting for you in one of the greatest cities in America!
I would love to help assist you with your home purchase, home sale, or home loan - please feel free to give me a call, text, or use the form below.
Your SD Vs LA Insider,
Scott
Get Scott's Personal Help Below...
Where Do You Want To Go Next?
By clicking "Send" I/We agree by electronic signature as stated below: 1) To be contacted by telephone even if the telephone number appears on a State/National Do Not Call registry or any company's Do Not Contact lists. 2) To this website's Privacy Policy and Terms of Use.
See Our Top Blog Posts Below...
See San Diego's Newest Listings Below...