San Diego's #1 VA IRRRL Streamline Refinance Home Loan Pros & Cons in 2021
Posted by Scott Taylor on Sunday, September 26, 2021 at 7:34 PM
By Scott Taylor / September 26, 2021
Comment
What is a VA IRRRL streamline refinance?
VA loans are designed primarily for veterans. Since they are a unique loan program, they are guaranteed by the federal government and issued by pre-approved lenders. Within the umbrella of VA loans, the streamline refinance is undoubtedly the most renowned loan type. It is also officially termed by the government as IRRRL (Interest Rate Reduction Refinance Loan).
The definitive characteristic of VA loans is the fact that veterans having qualifying income and credit are able to buy a home without having to make a down-payment on their own, and this makes purchasing a home highly attractive for people who have military experience under their belt. Apart from this, VA loans further provide flexible requirements, extremely competitive rates for mortgage, and no PMI (private mortgage insurance).
To gain qualification for VA loan, one must have already served 90 days in war time, 181 days in peacetime, or 6 or more years with the National Guard or Reserves. If a veteran gave their life or suffered a disability while serving the country, their spouse also qualifies for the loan.
To sum it up, almost all honorably discharged and active duty service personnel is eligible to get a streamline refinance or VA purchase.
Here's a quick rundown of our list:
Pros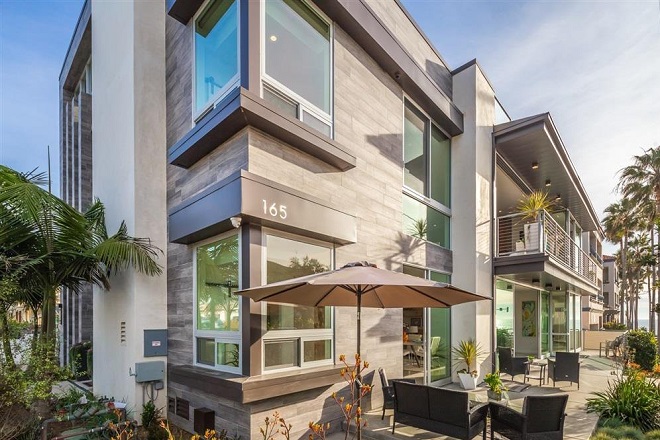 No PMI.
Just like the VA loan, the VA refinance has no insurance payment associated with it.
This is one of the main reasons that people look for a VA loan and continue to refinance their loan through the VA process.
Of course, you may have to pay a little bit of insurance depending on the amount of the loan as well as the guaranteed amount that the VA will cover.
The guarantee is decided based on the county that you live in.
You will likely need to speak with a loan officer or a lender that is VA approved to figure out the details of what your loan or refinance with the VA will look like.
Get Now: Your San Diego VA Refi Rate Quote
Quick Process.
For those lenders and loan officers that have dealt with VA loans regularly, the process of getting the IRRRL streamline refinance can be extremely quick.
The best can get it done in roughly 30 days.
You will have to make some allowances for how much time people have, but that amount of time to get a streamline done is quite quick.
In fact, the process is much quicker since you've already gotten a lot of information to the lender and approved for the VA loans.
See the latest San Diego real estate market stats now...
No Need for Another COE or Other Checks.
You will not need another Certificate of Eligibility.
You will likely not even need an appraisal or check to ensure that you can pay for the loan.
The specifics of this will also depend on who is in charge of your loan, so you will need to discuss with them about what they want.
Although the appraisal and check aren't necessary, a loan officer may use this to really see where you are in the process of paying off your loan and to see if you have equity.
Search Now: See the latest San Diego homes, townhomes, and condos for sale...
Flexibility in Who You Refinance with.
One of the best parts of an IRRRL streamline refinance is the fact that you change who you work with when you start the refinancing process.
If you discover that there are better rates with another lender or loan officer in the area, then you are free to switch to a new lender.
The only important thing about your lender or loan officer is that they are approved the VA.
See the latest San Diego homes, townhomes, and condos for sale now...
---
Blog Post Interrupt
Must Watch: The 5 San Diego Housing Trends I Am Seeing Now...




Back to the Post
--
Cons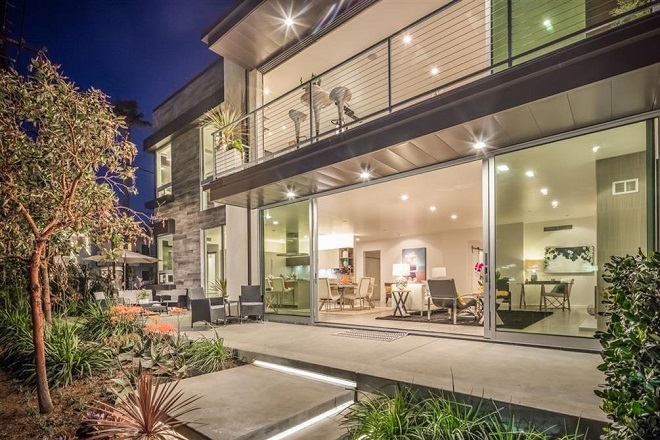 Qualifications.
While you don't need a ton of qualifications, the lender will have to make sure that you qualify.
This can be annoying, especially when you want to just get everything done really quickly.
The home that you're trying to refinance has to have been your residence at some point.
You will also need to be looking at a lower interest rate for the loan unless you are switching from an ARM to a fixed rate loan.
If you're curious about the rates for loans, then take a look at my tool to help decide if you should even start looking into refinancing your loan.
San Diego Homeowners: We have qualified buyers desperately seeking to buy immediately and pay top dollar...
Different Lenders Have Different Rates.
While this means that you can shop around and find something that you like better, it also means that you're going to have to look around if you want to see if you can find the best deal.
You'll be putting quite a bit of time and energy into finding the best rates from the lenders around.
In fact, the looking around may go on longer than you wanted.
While the process of getting your loan refinance can go quickly, that doesn't guarantee that finding the right loan officer or lender for yourself will really go all that quickly.
See the latest San Diego real estate market stats here...
Cannot Cash Out With This Loan.
While you can get up to $6,000 dollars at closing, the money is intended for improvements that were made before the financing was closed.
This means that you can't really get a ton of money out of the process like you might be able to do with a Cash-Out refinance loan.
While there are other options that will allow you more access to money, the process will be longer than it would be for an IRRRL refinance.
So either you get a faster refinance or you get a refinance that you can get some more money out instead of just savings.
It's a trade-off, but you're getting speed instead of cash in your hand.
Why Wait? Grab Your Custom Rate Quote Now!
Cannot Use HARP 2.0 Program.
While some people would like to take advantage of the HARP 2.0 program, which allows refinancing through the HARP program regardless of equity.
VA loans are a loan type that cannot go through this program, which may be annoying to some, however, there are already a ton of savings that you are getting the VA loan.
For some that are struggling to get the amount of the loan paid off so that it's under the value of the home, this ability to not use HARP can be a problem.
But that is something you would discuss with your loan officer or lender when you're trying to figure out if the IRRRL refinance is best or if there's another route that you should be taking.
What do you think?
Leave me a comment below – or, contact me here.
Your VA Mortgage Insider,
Scott
5 San Diego VA Streamline Refinance Loan Secrets Revealed!




Where Do You Want To Go Next?
By clicking "Send" I/We agree by electronic signature as stated below: 1) To be contacted by telephone even if the telephone number appears on a State/National Do Not Call registry or any company's Do Not Contact lists. 2) To this website's Privacy Policy and Terms of Use.
See San Diego's Newest Listings Below...
Get Scott's Personal Help Below...