The Ultimate Guide to Screening Your San Diego Tenant in 2023 | 2024
Posted by Scott Taylor on Thursday, March 16, 2023 at 11:53 PM
By Scott Taylor / March 16, 2023
Comment
If you've got a rental property, then the most important and profitable part of owning this property is having a tenant that pays you monthly.
However, getting that tenant can be a tricky process.
There are a lot of ins and outs that are immediately known to someone who wants to be a landlord.
READ: San Diego vs Orange County: Which Socal City is Best in 2023 | 2024?
The process of finding a tenant doesn't have to be that tricky though.
We have created a document that should be able to help you navigate through all of the possible problems you will have.
Of course, there's a lot of information that you'll need to know, so this will be like a second (or third or fourth…) job for some people.
READ: San Diego vs. San Jose: Which California City is Best in 2023 | 2024?
It takes some time and some knowledge, but you'll get the hang of it in no time.
Here's a quick rundown of our list:
Advertising the Right Way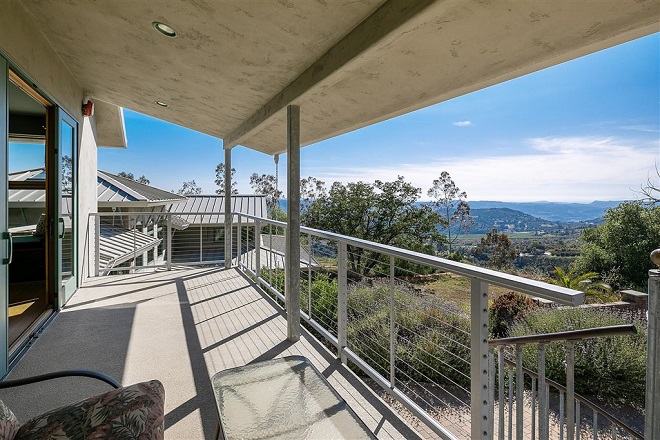 The first step in getting a tenant is advertising for them.
This step seems obvious, but there are pieces of information that you want to know about going into this so that you attract the right kind of tenant.
VISIT: San Diego's Top 5 Luxury Home for Sale Markets in 2023 | 2024
Where to Advertise
This will depend on the kind of tenant that you want to attract.
If your property is relatively near a college or university, you might decide to advertise through the school.
Students are looking for places to live all the time and you are likely to find some interesting tenants this way.
TOP POST: San Diego Mortgage Rates: Trends, Predictions, & Forecasts in 2023 | 2024
You might not be interested in having students live in your housing, so you may instead decide to advertise online or in a newspaper.
Nowadays, I would suggest advertising online, since fewer people are reading physical newspapers.
How to Advertise
When you advertise, you'll want to do more than say that your property has floors, ceilings, windows, doors, walls, etc.
Everyone assumes that you'll have the most basic things necessary.
What you might want to talk about are the specific things that your property has to offer.
READ: 6 Reasons San Diego is California's #1 Real Estate Buy in 2023 | 2024
Using adjectives to help describe the space can really get people hooked instead of just stating the basics.
Instead of a basic sentence, describe it as "cute townhouse with three stories and picturesque porch."
This description will change depending on the kind of person you want to attract and the actual nature of the property.
What to Advertise
When you create your ad, there is specific information that you will want to make available as openly as possible.
The following list is to help you figure out how to fill up your add with all the useful information.
This list should also be used to make sure that you're not forgetting anything that will help your tenants decide whether or not they like the property.
JUST UPDATED: San Diego's 7 Best Places to Live in 2023 | 2024
A photo (if possible)


The number of bedrooms, bathrooms, and approximate square feet of the property


Rent (and whether or not utilities are included) and security deposit


The length of the lease and when the property is available


Pet policy


Location


Amenities/features of the building


Contact information


Whether or not the building has parking (especially if advertising for an apartment)
Get Pre-Approved for a San Diego home loan in 60 seconds or less – no social security number needed. Get Started ›
Your First Contact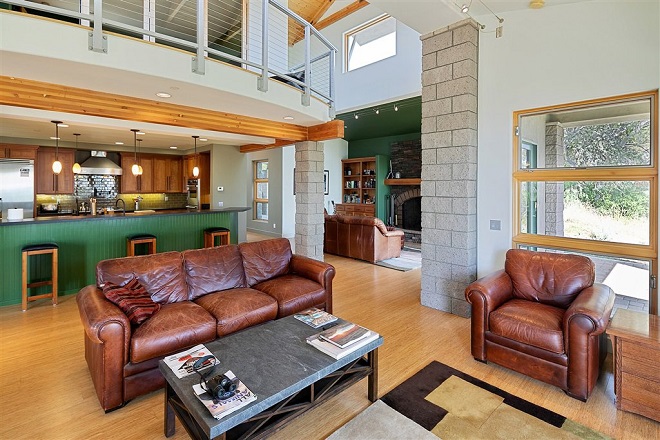 Often, the first contact you have with your possible tenants is through email or a phone call, depending on how you advertised to contact you.
Through an initial phone call, you can learn a lot about the tenant that wants to live in your property and decide whether or not it is worth pursuing their application further.
JUST UPDATED: San Diego Real Estate Market Forecast in 2023 | 2024
But you will need to start figuring out how you want to pre-screen.
Pre-Screening can Save Time and Money
While pre-screening doesn't always seem necessary, it can really be a huge help in the long run.
You can ask the most basic questions that are on the application to see if the tenant has the basic means to really live in your building.
There are tons of questions that you can ask your possible tenants, but you'll want to focus on their income, previous living situation, and whether or not they will agree to go through everything you need from them.
TOP POST: 5 San Diego Housing Predictions in 2023 | 2024
If a potential tenant doesn't want to have their credit checked or just doesn't make enough money (typically 3 times the rent amount), then you may just knock them out of the running.
There are some situations that you may not be able to see in this screening, but you will be able to get rid of most applicants that just don't live up to your expectations.
Clearly Outline Everything
At this point in the process, you're going to want to keep making all of the information about the process and the property out in the open.
It's important that your possible tenants realize what exactly they are agreeing to get into.
VISIT: San Diego's 7 Wealthiest Neighborhoods in 2023 | 2024
It might be best to keep all the information your tenant could need on hand or online so that they can view it at any time.
As long as you're keeping all of the information out in the open, you are less likely to wind up in trouble with a tenant later on.
Showing the Rental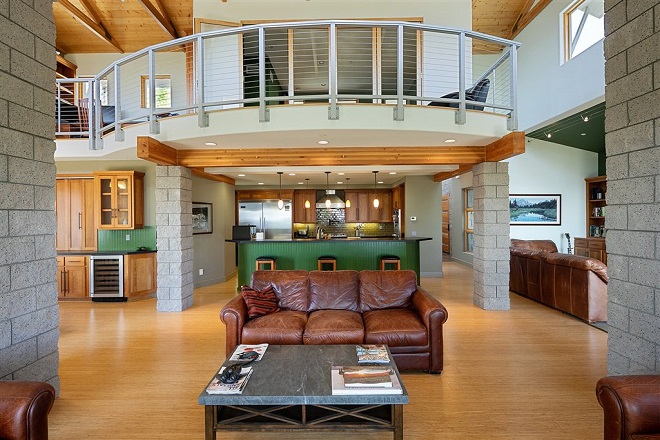 When you go to show the rental, you shouldn't just think of this part of the process as just for the possible tenants.
While the tenant is considering you and your property, you should be considering them as well.
VISIT: San Diego's 10 Most Affordable Neighborhoods in 2023 | 2024
You might be able to pick up on what kind of person they are and what kind of life they live based on how they handle themselves during this part of the process.
The Next Set of Screening
There are several criteria that you can look at when the possible tenant comes to the property. You don't have to write everything down while they're in the room, but it's important to possibly make note of anything particularly good or bad.
NEW POST: San Diego's Best 5 Private Country Clubs in 2023 | 2024
Not all of the things you see will be indicative of how this possible tenant lives their life, but it can help give you an insight into how their life might look on your property.
READ: 7 Reasons to Buy a Home in San Diego in 2023 | 2024
You'll want to consider the following:
How they're dressed and groomed


What kind of car they took to get to the showing


Whether or not they are polite and respectful to you and the property


How they talk about the property and whether they are pointing out legitimate concerns or just complaining


What their answer is to making a decision at that point in the process

Own a home in San Diego and you want to get a personalized home valuation for it to see how much you can walk away in profit in this exciting market? See Now ›
The Application Form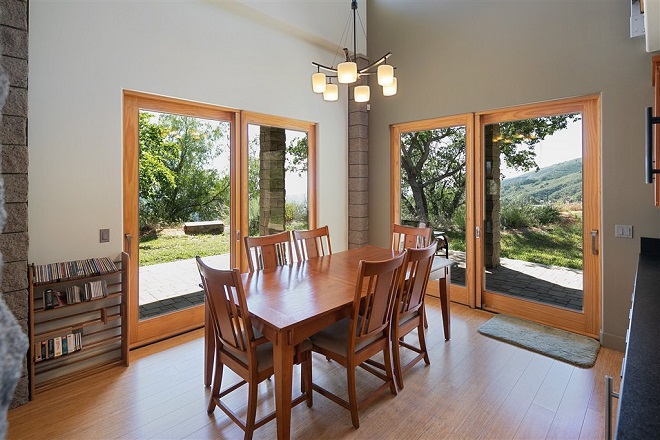 If a possible tenant has made it this far, then you need to give them the application form.
This form will be used to help you decide whether or not this particular person meets all your requirements for being a tenant.
What you need from your possible tenant may depend on the kind of rental property you have or what you find most important about knowing about your tenants, but there are some typical pieces of information that are included on most basic forms.
TOP POST: San Diego Housing Bubble? 5 Reasons Why It Won't Crash in 2023 | 2024
Looking online, you can find a number of forms that can serve as your form.
When you're giving out the application, you will have to consider an application fee.
The money for the fee is used for running any background and credit checks that are necessary to verify the applicant's information.
EXPOSED: The 'Real' San Diego Cost of Living Guide in 2023 | 2024
How much you charge is typically up to you.
You'll want to cover the cost of the checks, but you should also check out any local laws about how much you should charge.
You might be able to get some clue of what is acceptable by looking at other rental properties in the area.
READ: San Diego vs Los Angeles: Which SoCal City is Best in 2023 | 2024?
If you get an applicant that doesn't meet your requirements before you get to the credit and background checks, you can consider returning the fee.
It isn't always necessary to do so, though.
The most common information you will need is:
Name


Date


Social Security


Pet information


Previous residences (along with contact information for landlords)


Employment history (employer contact information as well as salary)
Some questions about:
Bankruptcy


Felony convictions


Past evictions


Intentionally refusing to pay rent


A release (with signature) that allows you to contact employers, previous landlords, and run credit and background checks
What to Do With This Information
After you have gotten the application, you will want to look it over to ensure that there are no immediate disqualifiers.
While people are typically honest during the process, there are applicants that will hope that by getting this far, even if the amount of money they make isn't up to snuff, it will be overlooked.
READ: 5 (Hot) Up and Coming San Diego Neighborhoods in 2023 | 2024
After you do the initial run through the information, then you will go through and start calling the people listed on the form.
You're calling to verify the information provided and to get a look into other parts of the applicant's life to see if they are a good fit for your rental property.
READ: 9 Best Places for Families to Live in San Diego in 2023 | 2024
If everything looks good from there, you may decide to run a credit check and a background check just to be safe.
If your applicant has excellent credit, then this is a great indicator that they will pay on time and without too many problems.
TOP POST: Zillow San Diego: 5 Lies, Fraudulent and Deceitful Tactics Used in 2023 | 2024
The background check is to make sure that there hasn't been anything too bad in their past.
Some landlords will look past small infractions on the credit report and others won't.
VISIT: 7 Best Places to Live in San Diego for Millennials in 2023 | 2024
At this point you already have a good idea about the applicant.
Those that have minor infractions might make it to the interview process where you can ask them about the credit infractions and see if you trust them.
At this point, the small details are in your hand of what you want to do.
Get Pre-Approved in 60 Seconds...
(No Social Security Number Needed)
By proceeding, you consent to receive calls and texts at the number you provided, including marketing by auto-dialer, pre-recorded voicemail, and email, from this site's operators about real estate related matters, but not as a condition of purchase. You also agree to our Terms of Service, and to our Privacy Policy regarding the information relating to you. Message and data rates may apply. This consent applies even if you are on a corporate, state or national Do Not Call list. This site is protected by reCAPTCHA and the Google Privacy Policy and Terms of Service apply.
The Interview Process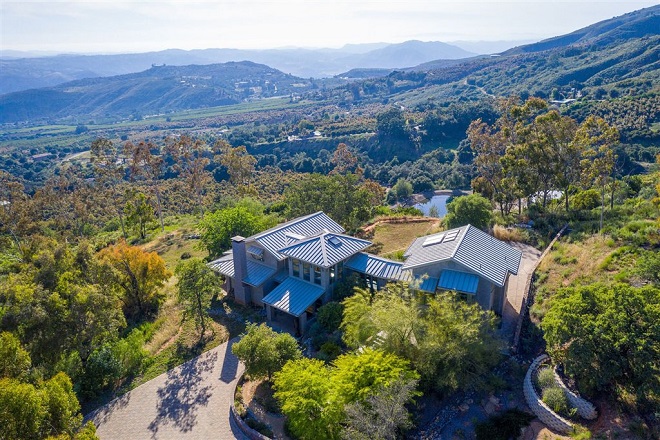 Interviewing a possible tenant is about ensuring everything that they have told you and to actually get a chance to talk to them.
You have likely already asked them some of these questions in the pre-screening process, but you might want to ask these questions again just to double verify the information that you have.
VISIT: 5 Best Places to Live in San Diego for Military in 2023 | 2024
The interview process can actually happen at any point during the process.
You can put the interview anywhere where it makes sense for you.
Questions to Ask
Why are you moving?


When can you move in?


What is your monthly income?


Will you have the first month of rent and security deposit ready when you move in?


How many people will live in the rental?


Have you been evicted?


Do you have pets?


Do you have any questions?
Questions to Avoid
Any questions about race, including skin color.


Questions about religion


Questions or comments about sex (this is both about gender and sexual harassment)


Questions about their familial status (including pregnancy)


Questions about marital status, their source of income, how old they are, their sexual orientation, or about anything else that is considered a protected class in the state.
Approval Process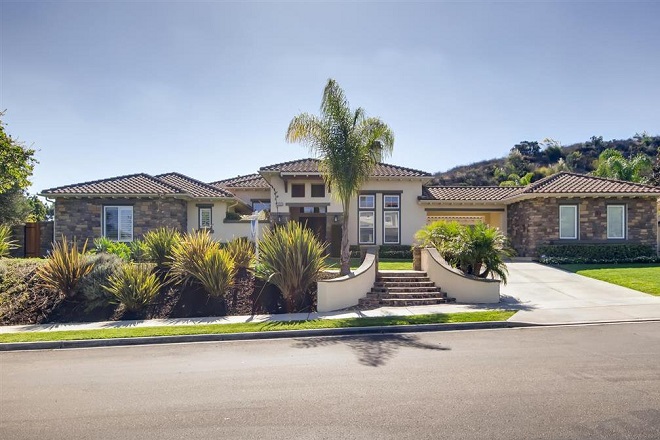 After deciding on a tenant, you will start the approval process.
At this point, you've probably told the person that you've approved that they've been accepted, but there are still some things you should consider.
Fair Housing Laws
When it comes to making your decision or even talking to your possible tenants, you will have to abide by the Fair Housing Laws.
When you're making your decision, you shouldn't base your decision on the race, religion, sex, familial status, or disability of an individual.
JUST UPDATED: 5 Reasons to Move to San Diego in 2023 | 2024
These laws are affected as well by the protected classes of that particular state.
In California, there are more specific protected classes that also can't be discriminated against.
LGBT+ community


Transgender and gender non-conforming people


Any kind of marital status


Those with any kind of medical condition


Your ancestry


How you earn your money


Those over 40


Family medical history


Any other arbitrary reason
This may seem like a lot, but really you should be looking for a tenant that is trustworthy and nothing else.
You will learn that information through the screening process.
VISIT: San Diego's 4 Safest (and Least Crime Ridden) Places to Live in 2023 | 2024
But keep in mind the law and make sure that you're recording why you might deny someone your rental property and give it to others.
Don't Forget Everyone Else
After you have found a tenant, then you will need to call the other applicants that were further along in the process.
You just need to tell them that you found a tenant.
Try to be as nice as possible.
VISIT: San Diego's 9 Best Beach Towns to Buy a Home in 2023 | 2024
Some people might be frustrated that they can't find housing.
You might keep one or two tenants in the loop in case something goes wrong with the first tenant.
At the very least, you need to inform everyone as quickly as possible.
Applicants that are left hanging will often go off and find somewhere else to live.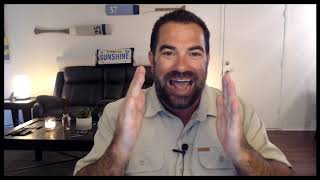 Find out what the latest and greatest San Diego home loans are right now. Detailed video and post reveals all. See it Now ›
Signing the Lease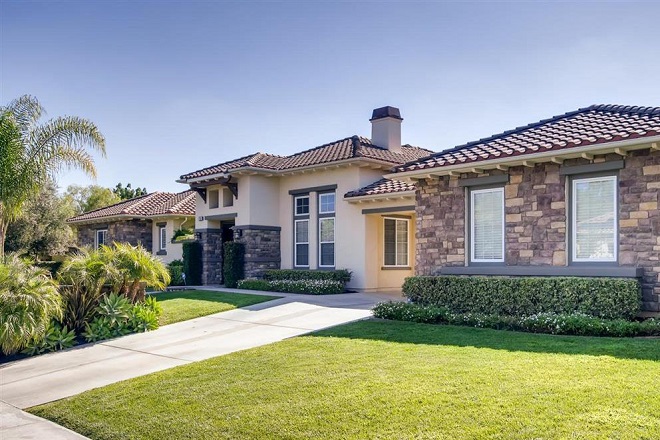 Even though this seems so final, there is a lot that can be learned through this process about the tenants that you are about to sign into your property.
This may be the last step in the process, but it is still a possibility to go back and find a different applicant if something about the applicant doesn't sit right.
READ: San Diego vs. San Francisco: Which California City is Best in 2023 | 2024?
Information You Need to Sign
Your tenant will need to bring with them several things.
There will be documents for them to sign when they get there, but there is much more that they need.
It is a common practice to bring the first month's rent to the lease signing, on top of the security deposit and any possible move-in fees.
READ: San Diego vs Orange County: Which Socal City is Best in 2023 | 2024?
If your tenant has brought checks to pay this, then you will want to make sure that they are only given the keys after the checks have cleared.
If something happens and the checks bounce, then you will want to have a conversation with the tenant to figure out the problem.
If it appears that the tenant is having a problem and can't do everything right then, then you may want to go back to a different applicant.
READ: San Diego vs. San Jose: Which California City is Best in 2023 | 2024?
You should especially look out for any tenant that offers to pay security deposits in installments.
You should get that money up front in case of any damage that occurs to the property.
VISIT: San Diego's Top 5 Luxury Home for Sale Markets in 2023 | 2024
Go Through the Lease
Once your tenant is there with you, you want to go through the lease form with them.
This is about protecting yourself and making sure that the tenant is aware of their rights.
TOP POST: San Diego Mortgage Rates: Trends, Predictions, & Forecasts in 2023 | 2024
There are a lot of things that can go wrong if the tenant doesn't know what is or isn't allowed in the rental property.
You'll need a great lease that will cover everything you need.
You Can Still Go Back
When you're going through the lease with your tenant and there are issues with how they respond to certain things, you have the option of not taking that tenant.
If something about the tenant feels off during the signing, it's completely reasonable to back off.
READ: 6 Reasons San Diego is California's #1 Real Estate Buy in 2023 | 2024
You may find tenants that just don't sign anything according to the deadlines that you set.
If something does happen and you don't move forward with this tenant moving in, you have (hopefully) some tenants that are still interested in moving into the rental and are ready to sign the lease and get in.
Don't stress too much if someone backs out of the process.
Do you own a home in San Diego and want a fast, free, and automated home valuation in 30 seconds or less? Get One Now ›
Conclusion
There's a lot to consider and think about when you're trying to find a good tenant to move into your property.
There will often be instances where you get frustrated, but your property is important to you.
JUST UPDATED: San Diego's 7 Best Places to Live in 2023 | 2024
Finding someone that will take care of the property and pay rent on time is a very crucial thing to your livelihood.
Don't give in to a tenant that isn't ideal when there are so many other tenants out there looking for places to live.
What do you think?
I would love to help assist you with your home purchase, home sale, or home loan - please feel free to give me a call, text, or use the form below.
Your Tenant Screening Insider,
Scott
Get Scott's Personal Help Below...
Where Do You Want To Go Next?
By clicking "Send" I/We agree by electronic signature as stated below: 1) To be contacted by telephone even if the telephone number appears on a State/National Do Not Call registry or any company's Do Not Contact lists. 2) To this website's Privacy Policy and Terms of Use.
See Our Top Blog Posts Below...
See San Diego's Newest Listings Below...