5 San Diego Real Estate Trends I Am Seeing in 2024 | 2025
Posted by Scott Taylor on Monday, December 4, 2023 at 1:15 AM
By Scott Taylor / December 4, 2023
Comment

In this video I want to break down the 5 San Diego real estate trends I am seeing on the ground. (Scott's Note: These are even more *real* as I type this in 2022/2023 and shows the trends I am seeing are dead on.)
If you missed it - you can see my San Diego mortgage trends here.
I want to be very clear - I call things as I see them from over 20 years doing real estate, loans, and investing, not only in San Diego, but overseas as well. You might agree, disagree, or have different takes. Everyone has a different standpoint depending on different life factors.
If you are finding value from this video, I would really appreciate if you could smash that like button, subscribe to get more hard hitting videos just like this, and tap that notification bell so you know when a new video comes out.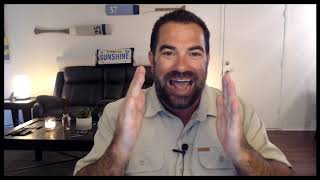 Find out what the latest and greatest San Diego home loans are right now. Detailed video and post reveals all. See it Now ›
Here are the 5 Trends I see now:
Trend #1
Market uncertainty with World events such as: it being an election year and it might be 4 more years with Donald Trump or someone new, largest unemployment rates in US/California/San Diego history, Covid 19 leading to major shutdowns, schools closings, etc. Mix that in with riots and protests and it's been interesting.
Trend #2
Lowest San Diego real estate inventory ever recorded. Back in its peak of 2007 or 2008 we had around 30,000 homes for sale in San Diego - as I film this - we have around 4,000 homes/townhomes/condos/multi family units. Here's a link for latest indicators showing inventory was down 45% from the year prior. This housing supply overview shows that homes priced between $1.25 million and $2 million has strongest pending sales, and homes between 4000 to 6000 square feet had the strongest pending sales. And, here's the latest lender owned report showing the bank owns at the lowest levels in 8 years.
Trend #3
Due to Covid 19, lock downs, record unemployment (see trend #1), banks are allowing home owners to *not* make mortgage payments and instead tack those missed payments onto the end of the loan. This is causing fewer home owners to sell, stay put, and leads to fewer homes for sale. This is something that to my knowledge has never happened before.
Trend #4
Record low mortgage rates. You can see from this chart that rates today are some of the lowest on record. A lower rate, means people can afford more. Keep in mind - if we look at just a principal and interest payment. If you have a $300,000 house at 6% - that's the same principal and interest as a $600,000 house at 3% = $1800 a month. It's interesting to see how numbers can be easily adjusted by interest rates going up or down.
Trend #5
Its summer now, traditionally the lowest inventory and most sales of the year, and we have something new in that kids are *not* going back to school for fall semester, at a minimum. It will be interesting to see if that means its "buying season" longer than the May 1 to August 1 time frame or not.
Bonus: Trend #6
Elections. No doubt fewer people will be selling this year around October to December than ever before. Mix in the lock downs, and low rates, I expect inventory to only stay incredibly low.
What do you think?
I would love to help assist you with your home purchase, home sale, or home loan - please feel free to give me a call, text, or use the form below.
Your San Diego Market Insider,
Scott
Get Scott's Personal Help Below...
See Our Top Blog Posts Below...
See San Diego's Newest Listings Below...
Search the latest San Diego real estate by city