San Diego Real Estate Market Forecast For 2021 (Trending)
Posted by Scott Taylor on Tuesday, July 13, 2021 at 3:45 PM
By Scott Taylor / July 13, 2021
Comment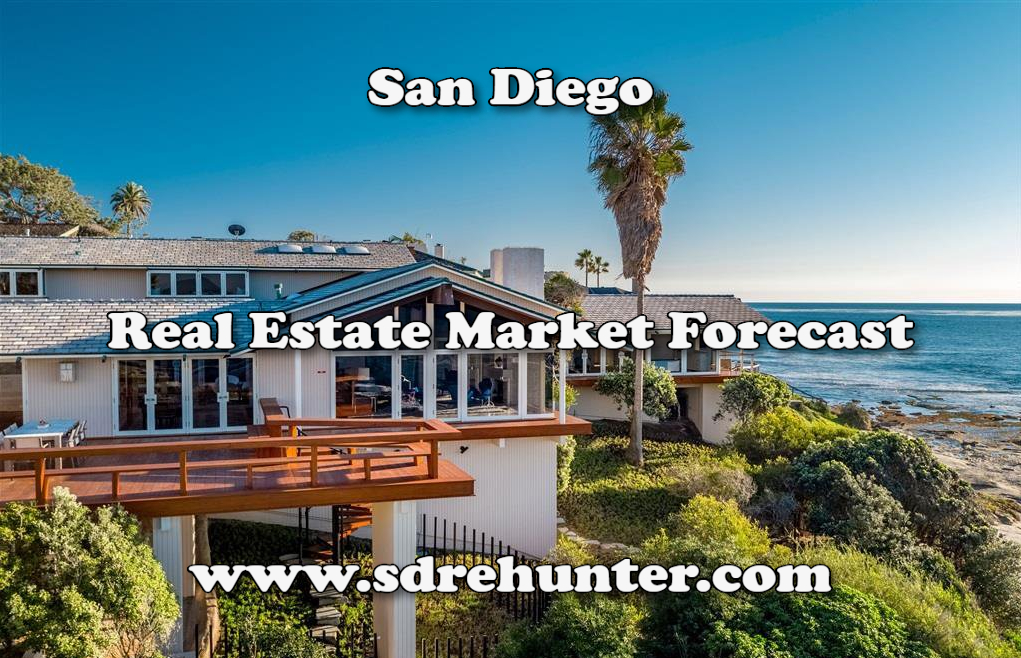 Most home sales experts are predicting a slump in San Diego home sales in 2021. However, with a growing economy and an increasing number of homes for sale, it could be a great window of opportunity for home buyers ready to purchase a property.
Here's a Quick Summary:
Although the San Diego housing market is slowing down overall, many indicators are suggesting it's still an excellent time to buy.
Employment is Up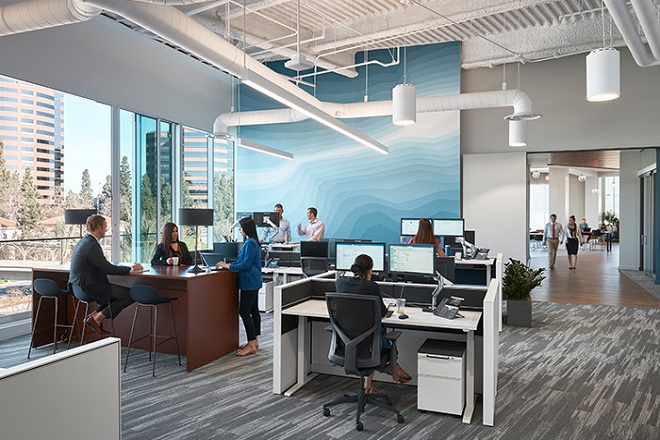 The good news for those living in San Diego is the economy looks great for next year. San Diego County employment is up 0.7 percent from last year, totaling over 1.5 million jobs. Furthermore, San Diego's unemployment rate is 29% lower than the California average and 22% below the national average. The county is situated beautifully for employment with payrolls adding 4,600 jobs in September alone, according to data from the Employment Development Department.
The 5 housing trends I am seeing now...
That offset a dip of 4,200 in non-farm jobs earlier in the summer. The unemployment rate has hovered around 2.7 percent. Leading the pack in more jobs was the professional and business sector. It's no wonder with so many companies headquartered in San Diego from biotechnology like Arena Pharmaceutics to finance like LPL Financial to telecommunications companies like Qualcomm.
Wages in San Diego County are up also, according to numbers from First Tuesday Journal. Its latest comparable figures from 2014 and 2015 show the county had a 2.2 percent growth in per capita income, with it settling at $55,168 in 2016. While that is slightly lower than the 3 percent growth the entire state of California experienced, it is still a good increase.
Must Read: The Latest San Diego Housing Stats...
Home Values are Up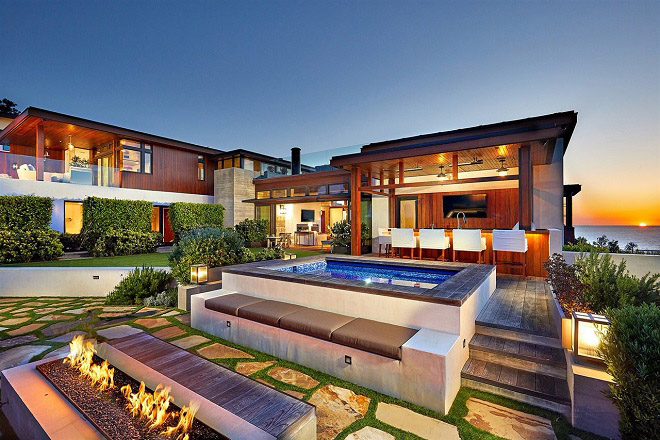 There's good news for those who already own a home: values increased over the past year, according to the California Association of Realtors (CAR). Home prices rose 6.2 percent over 2019, according to Zillow. Home values have slowed recently, with 2020 showing a 1.2 percent increase. Although home values will continue to increase in 2021, the rate of growth will still be slow, with only a predicted 1.5 percent increase.
Zillow currently lists the current market temperature as "neutral" with the median San Diego home value holding at $637,900. However, the average price of homes sold in the area is $602,400. Despite that, the average listing price is far higher at $699,877. That means there is a considerable gap between what sellers are offering and what buyers are buying.
Read More: 6 Best Places to Live for Singles in San Diego
GDP Per Capita is Up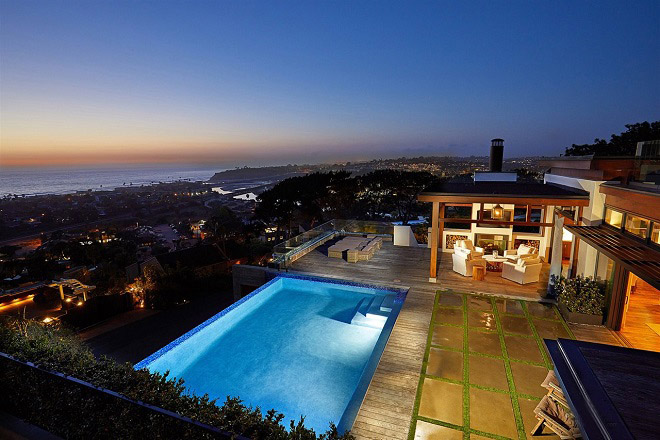 Luckily, with the growth in housing prices, there's also a growth in GDP. According to the Open Data Network, the forecasted 2019 GDP per capita is $61,776, with a 1.25 percent increase from 2018. This is directly in line with the housing price increase over the last year or two. GDP per capita is expected to increase at a similar rate through 2021, which is only slightly off the 1.5 percent increase in housing prices.
The 5 important mortgage trends going on right now...
This increase over the last decade has also completely offset the 11 percent drop during 2008. This means that the GDP has completely recovered from the 2008 financial crisis, and the current GDP per capita is the highest it's been since 2006. This is also true of the national GDP, which is substantially higher than pre-2008 levels.
This increase is actually under the national average. Over the last several years, the US GDP per capita increased roughly 2 percent each year. The predicted 2019 US GDP per capita is 55,632. While it's lower than San Diego, it's still growing faster than San Diego's 1.25 percent increase.
Overall, San Diego's economy is quite strong.
Hot Read: 7 Hot San Diego Beach Towns to Buy a Home in
Long-Term Mortgage Rates Down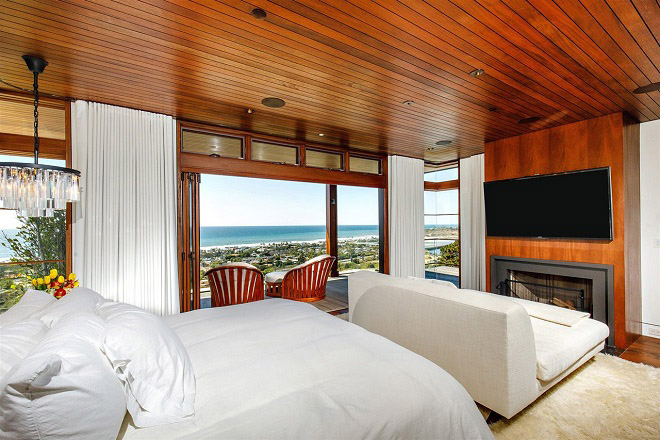 30-year fixed-rate mortgages rates are very low. In September 2020, the rate was 3.56 percent, close to an all-time low. Compare that to the same time in 2019, which was 4.6 percent. This is the lowest it's been since 2016. 15-year fixed-rate mortgage rates show a similar story. This should make home-buying more attractive. According to Trulia, long-term mortgage rates are still on the decline.
Despite the rising housing prices, the low mortgage rates make this potentially a perfect time to buy.
Need money for a down payment in San Diego? See our latest free video series that details exactly how you can buy with NO money down and NO money needed for closing costs!
Home Listings are Up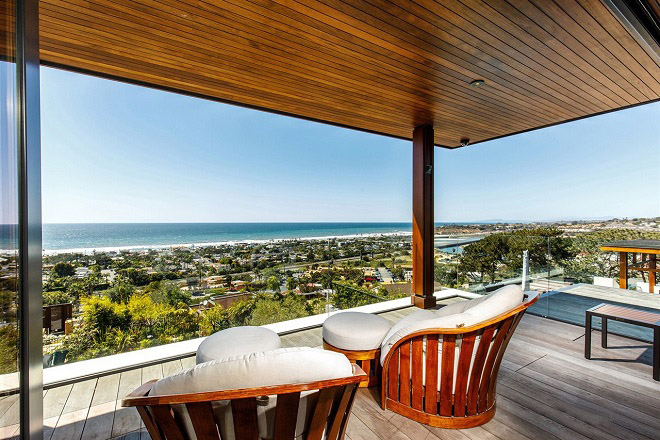 In comparison to the first half of 2018, 2019 had roughly 22% more listings. And the number of listed homes is the highest since 2015. Yet, this rate is nowhere close to the record high in 2011 with 72,134 homes listed during the first half of the year compared with only 38,475 homes listed during the first half of 2019, according to the San Diego Tribune.
However, despite more houses being listed on the market, the number of home sales has remained constant over the last year, roughly inline to the date over the last decade. Though it is the lowest rate in the previous five years.
See the latest San Diego mortgage rates...
The director of John Burns Real Estate Consulting, Dan Kuhn, has said that this is from a growing divide between buyers and sellers.
He claims that sellers are much less willing to budge on their price because they tie a lot of emotion into their single-family homes. Despite the market currently cooling, it's becoming harder and harder to change sellers' perception of their home price. Meanwhile, buyers are confident that the market has reached a price peak. This makes them less willing to want to buy the house at a higher price.
That disparity is making houses stay on the market longer and a fewer percentage of homes being sold.
Though houses are taking longer to sell in 2019 than in 2018, homes are still selling quite fast. The average time on the market is 35 days, up from the 19-year low of 28 days in 2018.
Just Released: 5 (Shocking) Reasons to Buy a House in San Diego
---
Blog Post Interrupt
Must Watch: The 5 San Diego Housing Trends I Am Seeing Now...


Back to the Post
--
Sales Outlook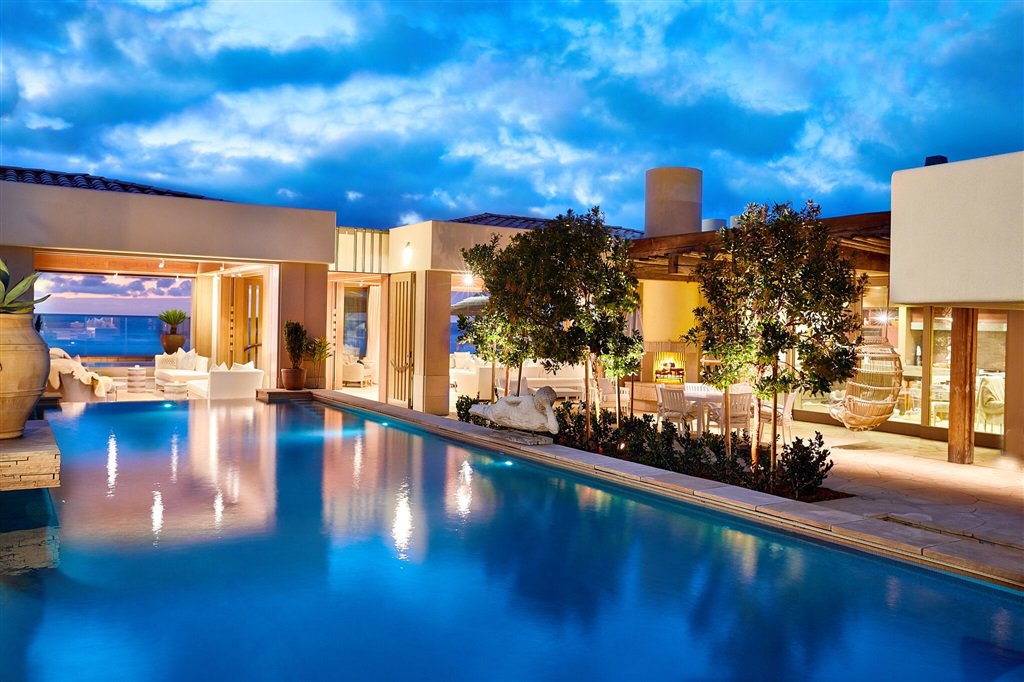 San Diego home sales have continued to remain slow. They are down 8 percent from this time last year, and 70 percent of what they were in the peak year of 2003. Data shows that 18,979 homes were sold in the first half of 2019 as compared to 20,540 homes sold in the first half of 2018. Yet, sales have stabilized to about the same rate every year, going in cyclical seasons, since the bottom dropped out in 2008.
Yet this does mean that only 49 percent of homes are being sold in 2019 as compared to 65 percent in 2018. Unlike in 2018, buyers are not as confident in the market in general, according to John Yen Wong. The rising prices, increased listing, and the disparity between what buyers are willing to pay and sellers are eager to sell at are causing this relative dip in home sales. It appears that while the supply is increasing in the higher range, demand isn't rising in either price or volume.
See the latest San Diego homes, townhomes, and condos for sale...
The one bright spot in sales is turnover rates. Overall, turnover rates remain at a slower pace than they were in 2005, and homeowner turnover is much less than renter turnover. Even so, the homeowner turnover rate of 9 percent is matching that of 2005, and most expert say that is good for sales because it puts more homes on the market. The 9 percent homeowner turnover rate is up from the 7.8 percent rate in 2015 and a 7.7 percent rate in 2014, according to the First Tuesday Journal.
Homeownership rates in San Diego are gently climbing from previous years also. There was a 54.7 percent homeownership rate posted in the second quarter of 2018, compared to 52.6 percent in the first quarter. That is still slightly lower than 56.1 percent posted in the second quarter of 2017. Still, rising homeownership rates are offering hope for those in the housing markets.
Uncensored: 5 Ways San Diego Apartment Rentals Suck (and to Own Instead)
Factors Affecting Sales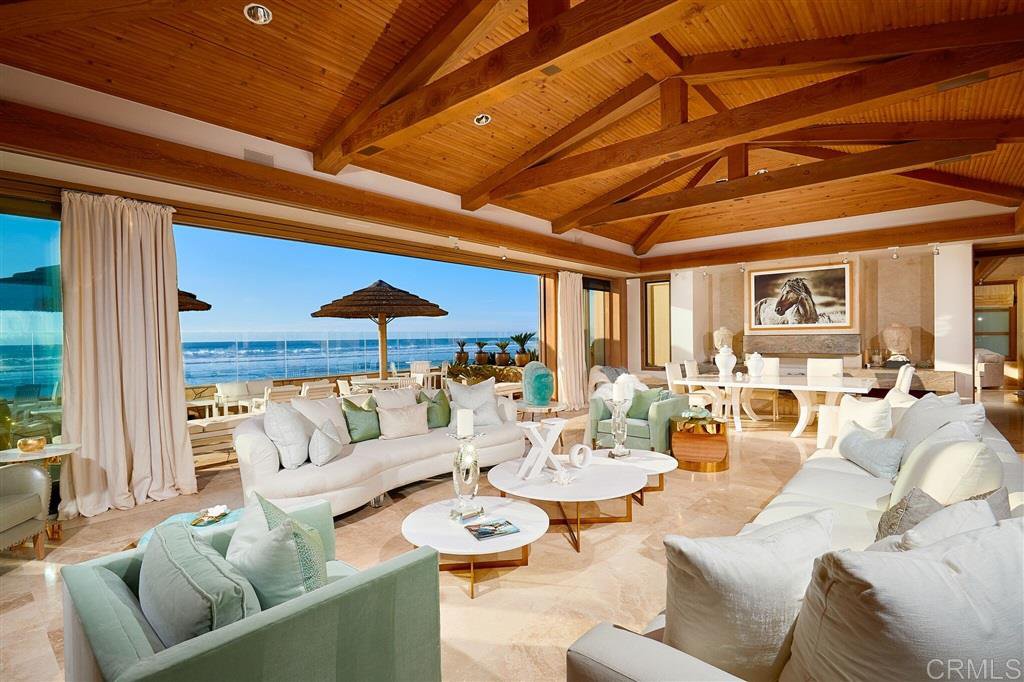 Two factors are affecting San Diego's housing market to flatline. First. There is more multi-family construction occurring than single-family residential. That is because of an ongoing shift to rentals rather than homeownership. The change is leftover residue from the 2008 economic collapse, according to experts.
5 San Diego cash buyer hacks...
However, both single-family and multi-family housing construction is increasing. Even though there are more multi-family starts over single-family homes in terms of raw numbers, the percentage of single-family homes being constructed outpaces that of multi-family units. There were 4,100 single-family homes and 6,400 multi-family homes built in 2017, compared to 2,200 single-family homes and 7,800 multi-family units in 2016.
First Tuesday Journal states the rental construction peak will happen around late 2019 and early 2020. After that, there will be more vacant rentals as more people start buying homes.
The second issue affecting home buying in 2020 is affordability. CAR President Steve White said there aren't enough homes available for middle-income families. Plus, rising interest rates will give would-be home buyers pause in making a decision to purchase.
"Would-be buyers who are concerned that home prices may have peaked will wait on the sidelines until they have more clarity on where the housing market is headed. This could hold back housing demand and hamper home sales in 2019," White said in an October interview with ABC Channel 10 News.
Home prices are affected, in part, by a lack of construction of single-family homes, he said. However, ongoing out-migration may push more available homes on the market in 2020.
CAR statistics show more people moved out of their home county in 2018. Their records put that number at 28 percent, higher than the 21 percent in 2017.
Search Now: See the latest San Diego homes, townhomes, and condos for sale
Taxes Remain The Same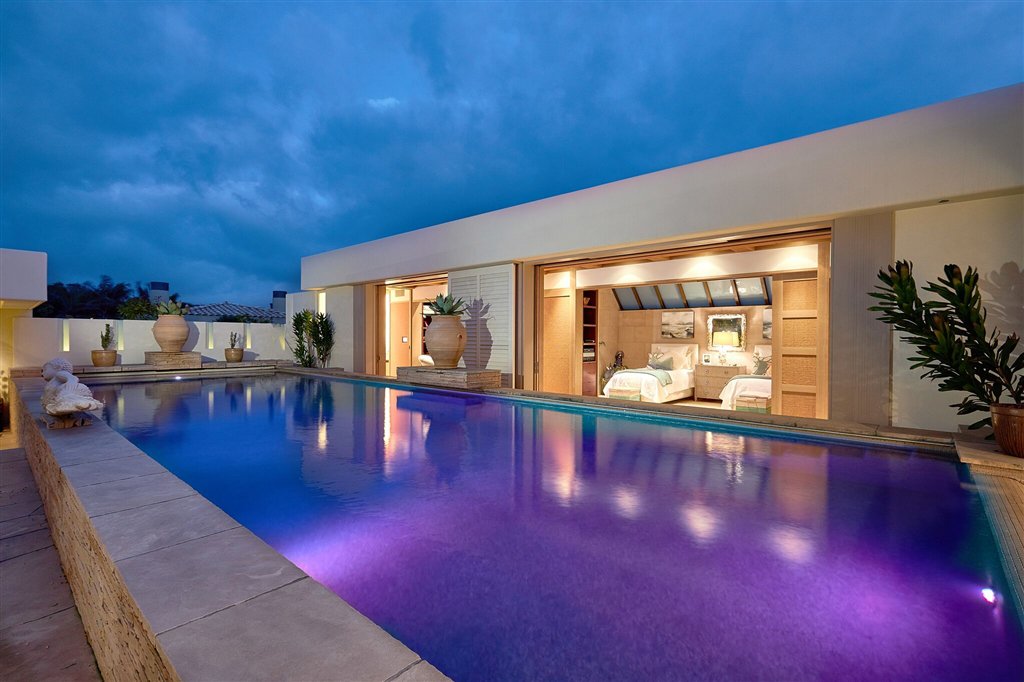 Property tax limits may incentivize some to buy homes in 2020. Under state law, homes can only be reassessed for tax purposes upon completion of new construction or when it is sold. Additionally, state law allows for a maximum of 2 percent increase annually according to the California Consumer Price Index.
The base rate is 1 percent before any bonds, special charges, or fees are added. In San Diego, the total percentage amounts to around 1.25 percent of the purchase price.
Revealed: San Diego's 10 Best Areas To Live
The weakened market, more homes becoming available through out-migration, less elevation of home values, and an excellent job economy make next year a good time to buy for those who are ready and able to do so. It will be a buyer's market, so there could be some good negotiated deals available.
However, the window to buy will likely be short as predictions are that those currently renting will be looking to buy toward the end of 2020. That will result in more competition for current homes because there will remain a flatline of construction for new single-family houses. More demand will also likely cause prices to begin rising more rapidly again.
Is the 2021 housing market like 2007?
Those looking to settle and raise a family have a lot of choices of neighborhoods and types of housing in San Diego. There is a lot of diversity, activities for everyone, and niche communities that make for an excellent quality of life.
Those who want more information about home buying in specific areas of San Diego or who are looking to see what is on the market should contact me.
I would love to help.
Leave me a comment below – or, contact me here.
Your Market Forecast Insider,
Scott
Where Do You Want To Go Next?
By clicking "Send" I/We agree by electronic signature as stated below: 1) To be contacted by telephone even if the telephone number appears on a State/National Do Not Call registry or any company's Do Not Contact lists. 2) To this website's Privacy Policy and Terms of Use.
See San Diego's Newest Listings Below...
Get Scott's Personal Help Below...