San Diego's #1 No Money Down FHA Home Loan in 2021
Posted by Scott Taylor on Monday, April 19, 2021 at 5:05 PM
By Scott Taylor / April 19, 2021
Comment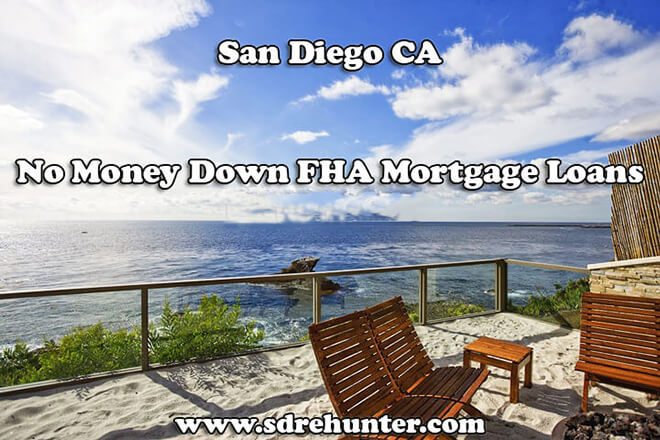 The Federal Housing Administration, or FHA, was formed in 1934 and as an attempt to both bring order in the mortgage universe and help the economy recover from the Great Depression.
Prior to its formation, mortgage lending was more local and regional in nature. A bank could issue a mortgage based upon its own terms with no regard to external guidelines.
There was no secondary mortgage market back then and banks didn't buy and sell mortgages from one another.
One of the most common requirements was a hefty down payment, as high as 50% in some cases.
(Could you imagine having to put down $250,000 on a $500,000 purchase? Ouch...)
See San Diego's latest housing stats...
The FHA changed all that and issued new guidelines. As long as the bank approved a loan using the standards issued by FHA, the loan would be insured.
If the loan went into default, the bank was compensated for the loss.
The FHA isn't a lender nor does it approve loans.
Instead, it is more of an insurance company.
Borrowers pay a mortgage insurance premium and in return don't have to put down 50 percent in order to buy a home.
Fast forward to today in San Diego County.
The FHA program is still alive and well and operates in very much the same way as it began.
If the loan goes into default and the lender used proper lending protocol, the lender is compensated.
At the same time, the minimum down payment for an FHA loan is 3.5%.
See San Diego's 5 latest housing trends...
For a $425,000 loan, that's $14,875.
While the 3.5% doesn't sound like a lot in comparison, the $14,875 figure certainly does - it's also one of the main reasons first time home buyers can't buy a home.
And, there are also closing costs involved to the tune of another $12,000 to $15,000.
But, I have a program that provides grant money to buyers that will not only cover the 3.5% down payment - but also help with some to all of the closing costs.
That's right, no money down using an FHA loan.
Curious?
Here's a quick rundown of our list:
Keep reading.
FHA Guidelines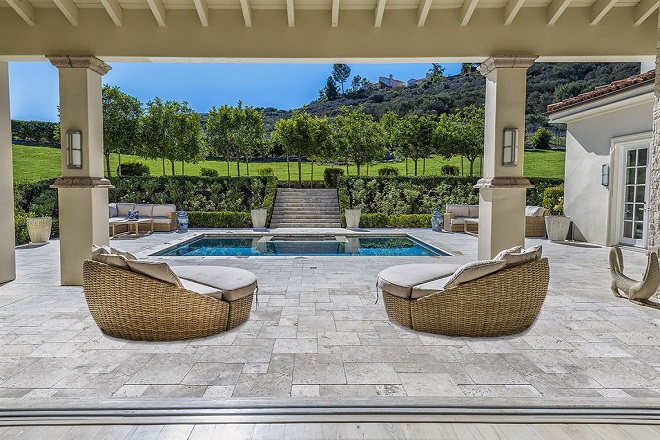 Lenders must follow FHA guidelines to the letter if they want the protection FHA mortgage insurance provides. And, if FHA says a 3.5% minimum down payment is required, lenders can't get around that.
However, there is a grant program in San Diego County that will more than cover the 3.5% down payment - we'll talk more about the details of the grant later.
The 5 mortgage trends I see right now...
FHA loans are popular for first time home buyers because of the relatively low down payment requirement and the lending guidelines being less strict than for conventional mortgages.
Gift funds may be used to pay for all or part of a buyer's down payment as long as the gift is from an approved source such as a family member or non-profit.
Mortgage rates are competitive and (most always) lower than conventional loans.
So let's review the FHA requirements.
Search Now: See the latest San Diego homes, townhomes, and condos for sale…
Credit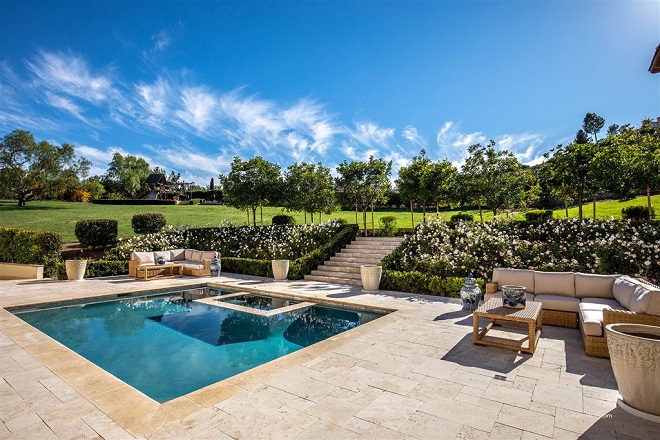 The FHA doesn't establish minimum credit scores - per se.
Instead, lenders are asked to validate the borrower has shown a responsible credit history.
However, lenders do ask for a minimum credit score of 620 or even as low as 580 for FHA loans.
With my No Money Down Grant program, the minimum credit score is 620 with my preferred lender.
For both the FHA loan and the grant together however, the higher score of 620 is the minimum needed.
Occupancy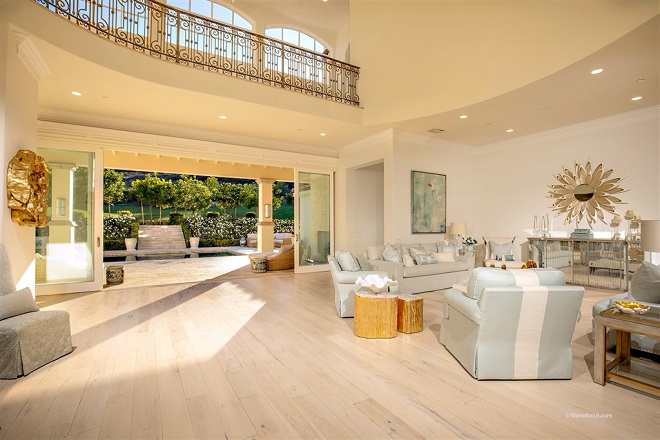 FHA loans, like all government-backed loans, require the loan to be used as a primary residence and not for a rental or investment property.
Vacation homes don't qualify, either.
On your loan application, there is an area where you will mark whether or not the home will be used for your primary residence.
See the latest San Diego mortgage rates...
There are misconceptions that once you move from the home and keep it as a rental property then your rate changes to one reserved for a rental property, which is higher compared to one for a primary residence.
However, this isn't the case at all.
The terms of your note can't be changed and you are approved based upon your situation at the time of the application.
You can use non-occupied co-borrowers with an FHA loan to help you qualify but the grant program doesn't allow for that.
When using the grant funds with an FHA loan, you have to follow the grant guidelines.
Must Read: San Diego Down Payment Assistance Programs - Rates, Terms, Limits...
---
Blog Post Interrupt
5 Hacks for Buying a House for Cash, Fast, at a Discount...









Back to the Post
---
Income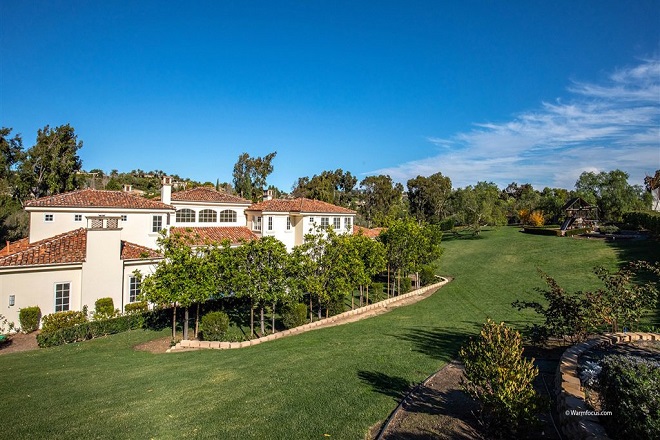 Your income must come from a regular source, such as your employer or from a business you own.
When applying for the loan, you can be expected to provide your two most recent W2 forms, pay check stubs covering the most recent 60 day pay period, and income tax returns for the past two years.
Other types of income may be used as well as long as it meets two basic requirements—there must be at least a consistent, two year history and the lender can reasonably expect the income will continue into the future.
This includes income from part time wages, overtime, interest and dividends and "other."
What qualifies for "other?"
It means anything else not mentioned that meets the two year history requirement and expected to continue.
See San Diego's latest townhomes/condos for sale...
You may also use alimony or child support payments if you wish - but, you're not required to list that income on the application.
There is a field on your FHA loan application which asks about your marital status and there is a box marked "Divorced."
If that box is checked, be prepared to provide a complete, signed copy of your divorce decree.
The lender will want to see if you are obligated to make support payments. If you're on the receiving end and you want to use support payments, the decree will also confirm the amounts you receive and just as importantly, how along the payments will continue. If the payments end in less than three years, the income may not be used.
For the self-employed borrower, lenders follow similar guidelines. You need to be employed for at least two years and the income needs to be consistent from year to year. An increase from year to year is good, a decrease is not.
If your annual income decreases by less than 10% from year to the next, that shouldn't be an issue. More than that, and you'll be asked to document a reason for the dip in income. Note, this is net income from the business, not gross income.
San Diego Homeowners: We have qualified buyers desperately seeking to buy immediately and pay top dollar…
The Grant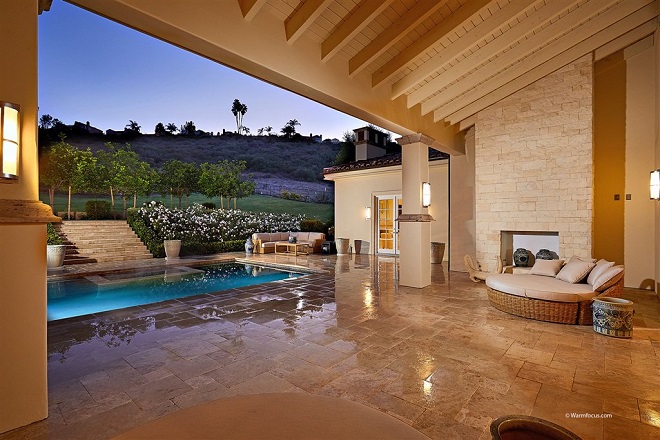 The grant is for 5% of the sales price, or $20,850 on a $417,000 purchase.
There are lots of details and a bit of paperwork required when applying for the grant - but, that's okay because I walk you through the process and take care of the application for you.
The approval guidelines are much the same for FHA loans. Whenever there are conflicting requirements, the more stringent rule prevails. For instance, while many FHA lenders ask for a minimum 580 score, the grant requires 620, so the 620 score is the guideline.
Because this is a grant, it does not have to be repaid. Some down payment assistance programs are recorded as a second lien. If and when the home is ever sold, proceeds from the sale must pay off the second lien balance. In some such liens, as long as the buyers live in the property for a certain period of time, the lien goes away completely.
Not so with the grant program.
As with the FHA loan, it can only be used for a primary residence.
There are income limitations... which in San Diego County, the borrower's income cannot exceed 115% of the median income for the area, or $83,950. That works to $6,995 per month.
Note, this is "gross" monthly income, not "take home" pay.
Need Money? Whether you are a first time home buyer, currently own, or have owned in the past – you can get money to cover your down payment and closing costs – see the best programs now…
Debt Ratios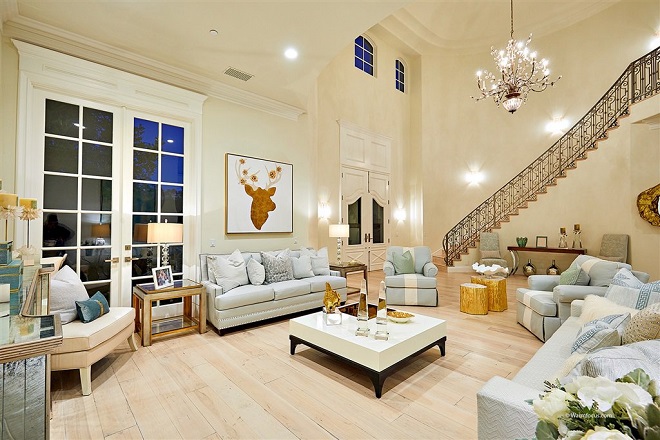 The grant program allows debt ratios to be as high as 57 percent of a borrowers' gross monthly income, however an FHA approval might not happen with such a high ratio. More than likely, your acceptable debt ratio will be something closer to the 50% ratio.
Let's calculate a mythical example.
Let's use a sales price of $300,000 and first determine the final loan amount.
How to buy a San Diego house site unseen...
FHA loans are insured with two premiums, an upfront premium rolled into the loan amount and an annual premium paid monthly. The upfront premium is 1.75 percent of $289,500, or $5,066. Rolling the premium into the new loan makes the new amount $294,566.
The grant program only allows a 30 year fixed rate loan and using a 4.5% rate, the principal and interest payment is $1,406. The monthly mortgage insurance payment is $205 and an approximate monthly payment for tax and insurance are $350 for a total monthly payment of $2,141.
Do you have any other credit obligations?
Let's say you have two student loans totaling $125. If you add that amount to your house payment, the total is $2,266. Next, divide that amount by your gross monthly income. If your gross monthly income is $5,800, your ratios are $2,266 divided by $5,800 = .39.
See San Diego's latest mortgage rates...
No Money Down and No Closing Costs?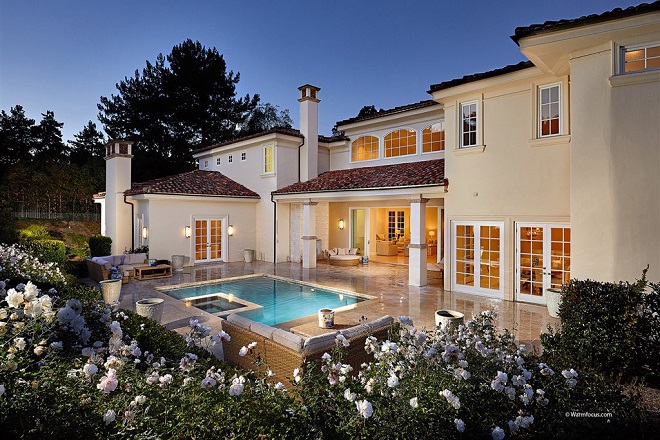 Let's do some math together and see how this works using an FHA loan on a purchase price of $300,000.
The 3.5% down payment is $10,500 for a base loan amount of $289,500.
Approximate closing costs, not including the upfront mortgage insurance premium, might be around $10,000.
Your 5% grant totals $15,000 leaving you $4,500 left to apply toward closing costs.
If closing costs are around $10,000, you still need an additional $5,500.
The grant has contributed toward your closing costs but there is still a balance. You can elect to pay them or, you can have the seller pay them for you.
Apply Now: Why wait? Apply online 24/7 using our secure loan application, from any computer or device, and let Scott find the best loan options based on your needs – takes less than 10 minutes…
How, you ask?
FHA guidelines allow for the seller to contribute as much as 6% percent of the sales price toward a buyer's closing costs. In this example, it can be as much as $18,000 but since you don't need that much, you will only be credited the amount needed.
When you get pre-approved for an FHA loan using grant funds we can work together to craft the proper offer.
For instance, if you need $5,500 for closing costs from the seller, we put that in your offer.
I get there are a lot of moving parts with these two programs - and, there's certainly a lot of information packed into this report.
But I can walk you through this process like I've done with countless others who've used an FHA loan along with this special No Money Down Grant.
Getting Started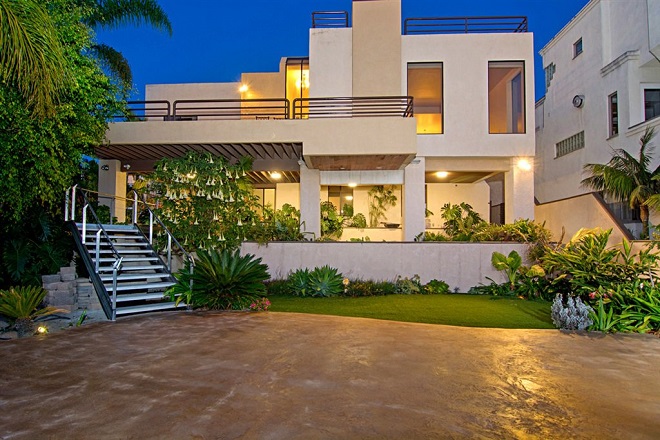 Okay, so you've read this far and are intrigued.
You understand there's a State of California program that will give you 5% of FREE grant money to use towards your next San Diego purchase – potentially up to $20,850.
You want to use this towards your down payment needed for an FHA loan, closing costs, and have your offer structured properly so the seller will contribute anything else needed as part of your offer.
You will have a credit report fee, appraisal fee, and home inspection fee to pay upfront – but because you're working with myself I will gladly credit these back to you at the close of escrow to truly make this a No Money Down deal.
What should you do next?
My suggestion – contact me.
Leave me a comment below – or, contact me here.
Your No Money Down FHA Expert,
Scott
5 San Diego Down Payment Assistance Secrets Revealed!



Where Do You Want To Go Next?
By clicking "Send" I/We agree by electronic signature as stated below: 1) To be contacted by telephone even if the telephone number appears on a State/National Do Not Call registry or any company's Do Not Contact lists. 2) To this website's Privacy Policy and Terms of Use.
See San Diego's Newest Listings Below...