5 Low/No Down Payment San Diego Mortgage Loan Secrets Revealed for 2023 | 2024
Posted by Scott Taylor on Wednesday, March 15, 2023 at 11:58 PM
By Scott Taylor / March 15, 2023
Comment
Considering San Diego's high rents, mortgage payments have the advantage of building equity while putting a roof over your head. Don't count yourself out of the housing market just because you don't have a 20% down payment on hand, though.
READ: 9 Best Places for Families to Live in San Diego in 2023 | 2024
There are a variety of no or low down payment options provided through both the State of California and the federal government designed to get low- and middle-income buyers into the market.
TOP POST: Zillow San Diego: 5 Lies, Fraudulent and Deceitful Tactics Used in 2023 | 2024
According to a recent article in the San Diego Union Tribune, the Federal Housing Finance Agency raised the maximum loan size for mortgages acquired by Fannie Mae and Freddie Mac 6.8%. In San Diego's high cost market, that translates to an increase from $701,500 to $753,250. This means more options for buyers using low/no down payment mortgage loan programs.
VISIT: 7 Best Places to Live in San Diego for Millennials in 2023 | 2024
Here are a few secrets you may not know about low/no down payment mortgage loans.
Here's a quick rundown of our list:
Secret 1 - VA Loans aren't Just for Veterans.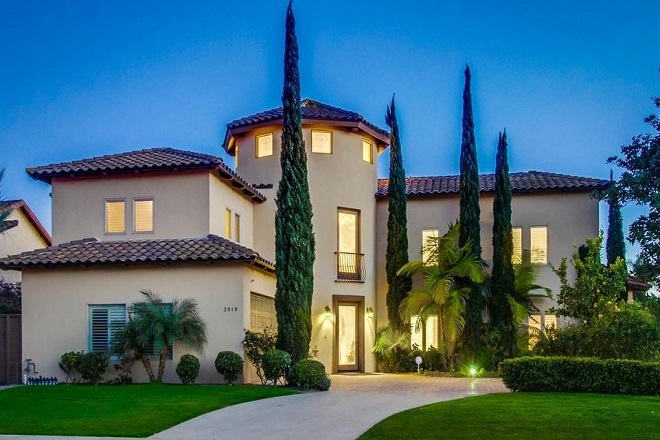 Those on active duty and qualifying members of the Reserves or National Guard can also qualify for VA loans that don't require a down payment.
The loans, guaranteed through the Department of Veterans Affairs, originate through private lenders.
VISIT: 5 Best Places to Live in San Diego for Military in 2023 | 2024
Borrowers do have to pay a funding fee of between 1.25 and 3.3%, depending on their type of service and how many VA loans they've received, but the fee can be rolled into the loan.
JUST UPDATED: 5 Reasons to Move to San Diego in 2023 | 2024
Navy Federal Credit Union occasionally offers loans with 100% financing to civilian employees of the military as well as to workers for the U.S. Department of Defense. Their funding fee for loans is 1.75%.
Secret 2 - Those Interested in Living the Country Life Could Qualify for a No Down Payment Loan Through the USDA.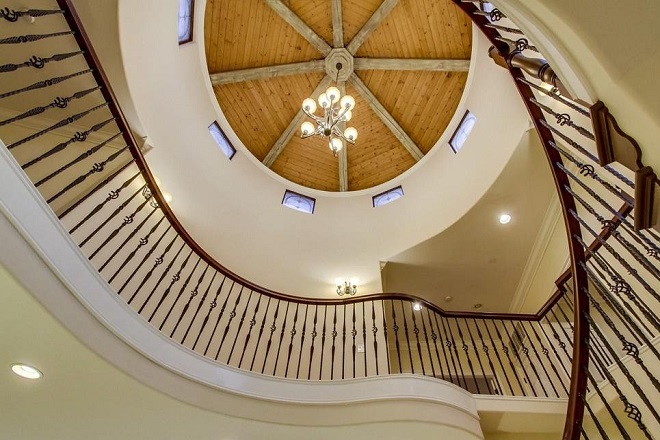 If you're interested in buying property in one of the rural areas outlined by the USDA (which you can find here), could be eligible for one of their loans. San Diego buyers won't find anything within the immediate vicinity of the city and income limits do apply.
VISIT: San Diego's 4 Safest (and Least Crime Ridden) Places to Live in 2023 | 2024
Buyers don't have to farm the land to be eligible, though there are income limits and the home must be used as a primary residence.
The funds can also be used to rehabilitate a property, accommodate a resident with a disability, install energy efficient updates, and acquire "essential household equipment," among other things.
VISIT: San Diego's 9 Best Beach Towns to Buy a Home in 2023 | 2024
A private lender can help you determine whether or not the property in which your interested qualifies for this deal.
Secret 3 - For Those with Good Credit, Private Mortgage Insurance (PMI) Could Open The Doors to Low Down Payment Loans.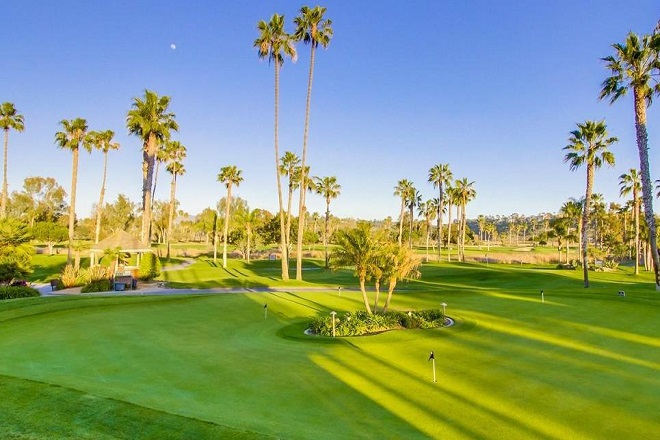 If you don't have a 20% down payment available, private mortgage insurance could open doors that would otherwise be closed because it guarantees a lender will be paid if the borrower defaults on the loan.
PMI is offered through private insurance companies to be used with conventional loans or through the government when one is seeking an FHA or VA loan. The government option is known as an MIP, or mortgage insurance premium.
READ: San Diego vs. San Francisco: Which California City is Best in 2023 | 2024?
One benefit of PMI versus government programs is that it's generally only required until you have a certain amount of equity (20%), whereas government programs require insurance for the life of the loan.
READ: San Diego vs Orange County: Which Socal City is Best in 2023 | 2024?
A lender can help you explore available PMI options for your particular financial situation. Rates vary depending on the size of your loan and your credit score.
Secret 4 - Those Without Perfect Credit Can Get a Low Down Payment Loan Option.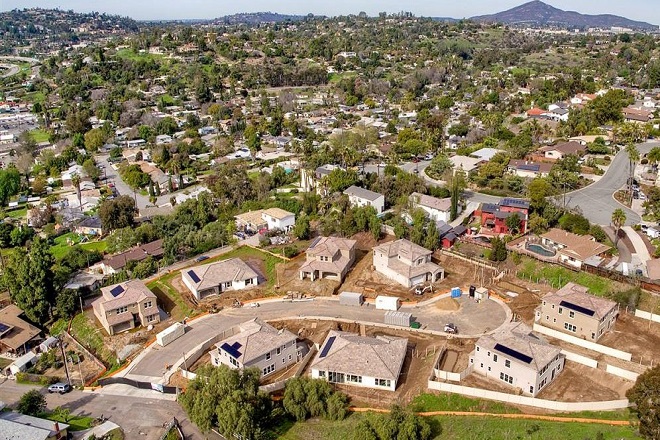 FHA loans offer a low down payment option for those with a less than stellar credit history.
Instead of the traditional 20%, buyers with a credit score of 580 or above only need a 3.5% down payment and an upfront mortgage insurance premium of 1.75% of the amount of the mortgage. A down payment of 10% is required for those with credit scores ranging between 500 and 579.
Lenders can advise you on your options if your credit score falls below the 500 mark, since the FHA does make some exceptions to the rule in cases where there's an insufficient credit history or other extenuating circumstances.
There's also an annual premium of the mortgage amount on a 30-year loan as part of the FHA's mortgage insurance plan, which varies between .45% and .85%, and is paid monthly.
READ: San Diego vs. San Jose: Which California City is Best in 2023 | 2024?
If you qualify for an FHA loan and still struggle to find the down payment, a lender can suggest down payment assistance options. Gifts from family members can also be used to cover the costs.
Secret 5 - There's Even a Mortgage Option Allowing Buyers to Make Energy Efficient Improvements to Their New Home.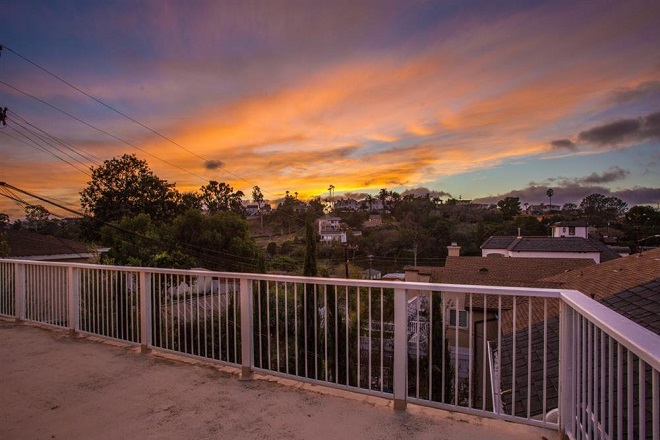 Utility bills are one thing a new homeowner has to keep in mind, so why not make your new home as energy efficient as possible with the Cal-EEM + Grant Program?
VISIT: San Diego's Top 5 Luxury Home for Sale Markets in 2023 | 2024
The Cal-EEM Grant is combined with an FHA-insured Energy Efficient Mortgage and has a fixed interest rate throughout the term of a 30-year loan.
A qualified lender can help you see if you qualify for this particular program.
If there's something here that you still don't quite understand, contact me and I'll be able to help you get on the right track.
I would love to help assist you with your home purchase, home sale, or home loan - please feel free to give me a call, text, or use the form below.
Your Low/No Down Insider,
Scott
Get Scott's Personal Help Below...
Where Do You Want To Go Next?
By clicking "Send" I/We agree by electronic signature as stated below: 1) To be contacted by telephone even if the telephone number appears on a State/National Do Not Call registry or any company's Do Not Contact lists. 2) To this website's Privacy Policy and Terms of Use.
See Our Top Blog Posts Below...
See San Diego's Newest Listings Below...