San Diego Mortgage Forecast for 2021
Posted by Scott Taylor on Thursday, April 1, 2021 at 9:04 PM
By Scott Taylor / April 1, 2021
Comment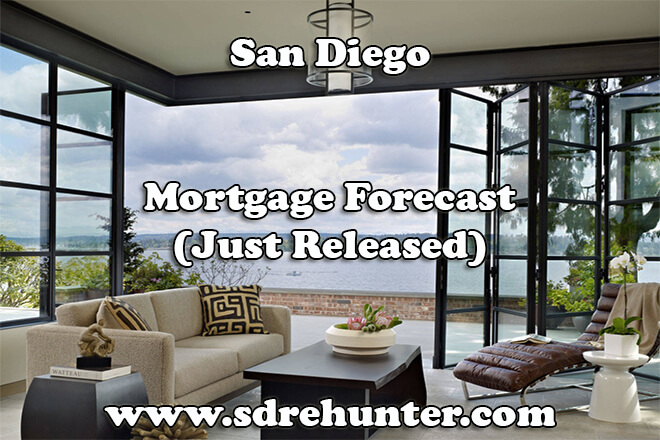 Potential California home buyers should prepare themselves to pay more in increased mortgage rates in 2021, according to those in the real estate industry.
According to the California Association of Realtors (CAR), mortgage rates on a 30-year-fixed rate home loan will increase more in 2021 than they did in 2020. The association predicts the rise to be 5.2 percent, compared to 4.7 percent this year.
Freddie Mac and Fannie Mae, both government entities that buy and manage home loans from lenders, along with the Mortgage Bankers Association has similar predictions, although their numbers are show less increase. According to those forecasts, the average home mortgage rate on a 30-year-fixed rate mortgage will fall between 4.6 to 4.7 percent next year.
The rise is a disappointment to home buyers after rates fell last summer, dropping to 4.53 in mid-July.
Here's a quick rundown of our list:
It Will Be Stable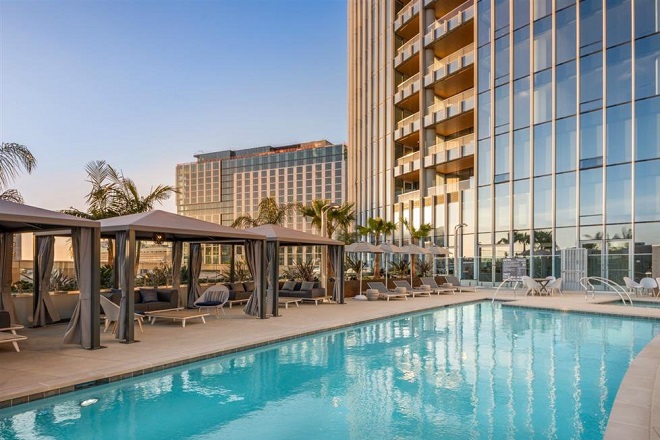 There is some good news in the forecast. Most state there won't be a lot of movement in rates, offering stability. Rates will be gradually rising, according to Freddie Mac analysts. That provides time for potential homeowners to get into the market without a surprise sticker shock event at the last minute.
While the numbers point to similar interest rates, it is important to note that a potential home buyer's rate depends on a lot of factors. Factors include your personal credit score and financial situation, lender fees and the housing economy in particular areas. Also, bear in mind that interest rates can vary some from different financial institutions and can change daily.
Read More: Revealed: 5 San Diego Home Loan Predictions (Trending)
Home Values to Rise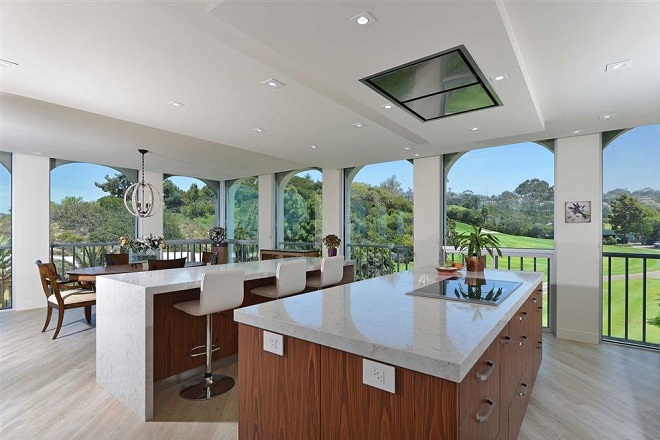 Predictions for housing prices offer a half-empty, half-full glass scenario. CAR anticipates a slower rise in values in 2020 over the past two years. The prediction is California home values will rise by only 3.1 percent, compared to 7 percent this year and 7.2 percent in 2017. While that may be a little disheartening to those wishing to sell their homes for top-dollar, it is some growth so homes remain a good investment. It also provides for some limited relief in home prices for those looking to buy a home.
However, real estate experts remain concerned about California's home affordability issues that plague new potential homeowners. Some areas, such as San Jose, are expected to see a much more dramatic rise in home prices next year. Zillow is predicting the median home value there to go up nearly 14 percent through 2020 because of fewer homes on the market and high demand.
Read More: San Diego Real Estate Market Forecast (Trending Post)
Affordability an Issue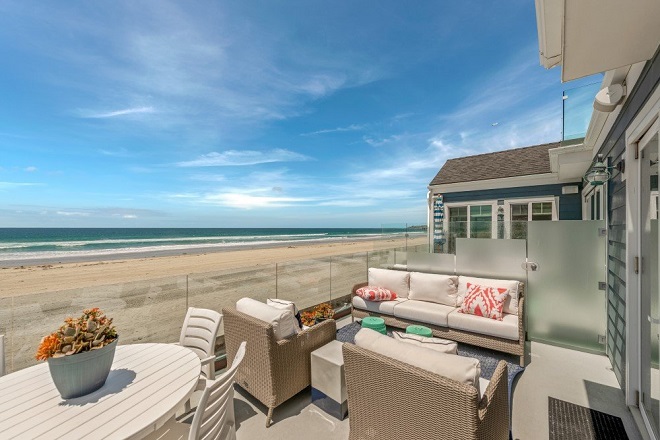 California realtors said the worry over affordability is real. The combined effect of rising home values with rising mortgage rates could mean a number of first-time home buyers simply can't get into the market. Fewer people will be able to afford a home, they said.
The CAR reports states the median home price in 2020 is expected to be $593,450, even with just a 3.1 percent increase. The median value rose to $575,800 in 2018 following a 7 percent increase.
According to a report from the University of California in Los Angeles (UCLA), housing starts are expected to peak in 2019. There will be around 135 million units then construction will slow when the higher mortgage rates begin to take effect and people began to hold off on buying. That will inevitably lead to a tighter market to meet demand and then a higher rise in prices to go along with higher interests rates.
Meanwhile, the tech areas like San Diego are anticipating more growth in jobs and population which can only increase housing demand and tighten the market even further.
How to buy in San Diego and live elsewhere...
---
Blog Post Interrupt
5 Shocking Facts Exposed: Why Owners Are More Savvy (and Wealthy) Than Renters...




Back to the Post
---
Home Buying Programs Available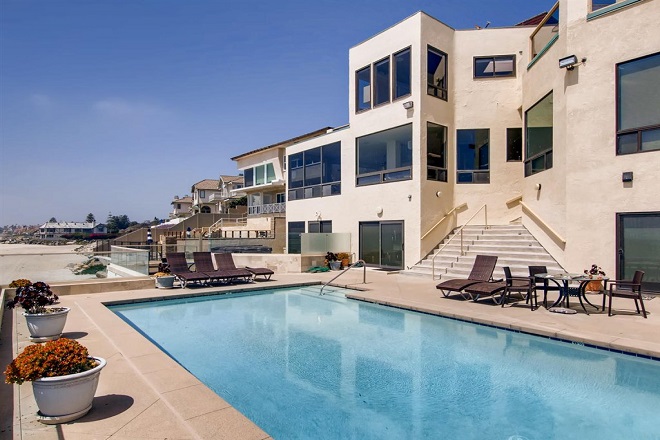 Some other bright spots in the California home market are numerous home buying programs for those eligible. Veterans are offered several loan products with below-market interest rates and no down payment required. This included CalVet Home Loans, which has expanded eligibility so almost any veteran can gain eligibility. The veteran must have an honorable discharge and have been on active duty for at least 90 days, excluding training, to be eligible. The veteran does is not required to have a prior residence in California to qualify.
See the latest San Diego mortgage rates...
Educators and school staff also have options under the School Teacher and Employee Assistance Program. This program can be used for down payment assistance, closing costs and up to 4 percent of the purchase price, depending on which School Program product you use. This program is designed for first-time home buyers who are teachers, administrators, or school district staff members or employees in any K-12 public school. This includes charter and county/continuation schools.
Other programs to increase home ownership in San Diego County comes from the San Diego Housing Commission (SDHC). The commission offers mortgage credit certificates, home ownership grants and deferred loans aimed at assisting low to moderate-income families in buying their first homes. More than 5,000 families have obtained their first homes through the commission's programs.
SDHC also offers the County of San Diego's First-Time Homebuyer Down Payment and Closing Cost Assistance Program. Under this program, first-time low-income home buyers can apply for a low-interest deferred payment loan. The loan can up to 17 percent of the purchase price to go toward a down payment and up to 4 percent – with a maximum of $10,000 – in closing costs payments.
You don't have to pay on the loan until you sell your home, refinance, pay off your first mortgage or no longer use it as a primary residence.
Act Now: See latest down payment assistance options
One thing to note is that many home purchasing assistance programs require homeboy educational courses before being granted complete access to the program. Educational programs can be done either online or in person. Program fees vary by agency, but are low cost.
So, even with some dismal news regarding home prices and mortgage rates, those planning on buying a home in San Diego still have options. Those who thought they couldn't afford a home should look again with all the various programs in mind. That makes purchasing a home soon not only viable, but practical.
If you would like more information on your options or have questions, I would love to help.
Leave me a comment below – or, contact me here.
Your Mortgage Forecast Insider,
Scott
7 "Did You Know" San Diego Loan Secrets Revealed!




Where Do You Want To Go Next?
By clicking "Send" I/We agree by electronic signature as stated below: 1) To be contacted by telephone even if the telephone number appears on a State/National Do Not Call registry or any company's Do Not Contact lists. 2) To this website's Privacy Policy and Terms of Use.
See San Diego's Newest Listings Below...