San Diego Mortgage Rates: Trends, Predictions, & Forecasts in 2023 | 2024
Posted by Scott Taylor on Tuesday, March 14, 2023 at 11:37 PM
By Scott Taylor / March 14, 2023
Comment
The final sales price and the down payment on a mortgage are critical issues, but the mortgage rate is the long-term concern. The mortgage itself influences the monthly payment that you may agree to provide for up to 30 years. San Diego and the rest of the country have been very fortunate when it comes to mortgages. The rates have been low enough to allow people to afford some expensive pieces of real estate. It is not certain if this advantage is going to continue.
VISIT: San Diego's 9 Best Beach Towns to Buy a Home in 2023 | 2024
Inflation has been a dormant issue for years, but it now may be waking up, and consumers are becoming aware of its effect. You just need to look at gasoline prices to understand. The mortgage interest rates for 2022 will decide if a person can reasonably afford a house in San Diego.
What's next for the San Diego housing market?
What are those rates going to be? Frankly, nobody knows for sure. The future can be affected by many variables, and some of those are unknown at this time. Therefore, many rely on forecasts and predictions for future planning.
READ: San Diego vs. San Francisco: Which California City is Best in 2023 | 2024?
We have our ideas about the San Diego mortgage rates and what will influence their increase or decrease. Our forecast is based on what we see daily and what type of data the experts have accumulated thus far. However, knowing that what we say can change in January or February 2022, we believe the following year will see an increase.
Here's a quick rundown of our list:
Some General knowledge about Mortgage Rates
It helps to know what forces usually impact mortgage rates.
Inflation. Mortgage rates react to inflation by rising with the tide. If inflation is slow, the mortgage rates either rise slightly or stay the same.


The Economy. This can be the local economy. If employment rises, there are more people with money to spend. That can increase consumer demand for real estate. A growing economy with strong consumer demand may cause mortgage rates to rise. The higher mortgage rates provide more money to lenders, who then give out more mortgages to consumers.

See what San Diego's top home loans are right now…


Local Housing Market. Mortgage rates will go down if there are fewer houses on the market and fewer people looking to buy a house.


The Federal Reserve. The interest rate of the Federal Reserve influences the interest rates lenders will charge other lenders for short-term loans. That can eventually impact the rates charged on long-term loans, which are what mortgage loans ordinarily are. An increase in the Federal rates can result in mortgage rates going up.


The Bond Market. Financial institutions often sell mortgage-backed bonds. People will buy bonds in a weak economy because they are safe investments. Bond yields rise to attract investors, and mortgage rates go up to finance those yields.
Any or all of these will affect mortgage rates and, possibly, all at the very same time.
Get Pre-Approved for a San Diego home loan in 60 seconds or less – no social security number needed. Get Started ›
The Current Forecasts
Forecasting will have its day, and economists will have their say. So, you can expect many opinions hitting the media in the coming weeks. Honestly, some of the thoughts are only good for late-night podcasts and say a lot that mean only a little. Others are overly negative because bad news sells newspapers. Nevertheless, professionals must be accurate and give what they feel is the best assessment for next year, given the current figures and the trends.
READ: San Diego vs Orange County: Which Socal City is Best in 2023 | 2024?
Nationally, it looks like the downward trend for mortgage interest rates is coming to an end. That is the opinion of the Mortgage Bankers Association at its annual conference held here in San Diego. Their prediction is based on the improving national economy.
Will the San Diego housing market crash this year?
Another reason for the possible mortgage rate increases comes from the Federal Reserve. The Fed has announced it plans to taper off its fixed-asset purchases. The bond market reacted to the news in a way that caused national mortgage rates to rise to a three-month high. In addition, the Fed intends to withdraw all its pandemic-related mortgage help by the middle of 2022. That assistance served to keep rates low and will soon be no more.
READ: San Diego vs. San Jose: Which California City is Best in 2023 | 2024?
Dannecker& Associates predicts there will be an increase in the overall San Diego mortgage rates. Their forecasts estimate that the figures for a 30-year fixed mortgage will rise steadily from 3.4% in the Fourth Quarter, 2021, until it stops at 3.8% in the Fourth Quarter, 2022. Daniel Rosato, a finance professor who teaches at the University of San Diego, agrees that rates will increase instead of going down soon.
VISIT: San Diego's Top 5 Luxury Home for Sale Markets in 2023 | 2024
The professor states his case on the continuing improvements in the economy. As long as consumers are spending money, he reasons, an improving economy will have the mortgage rates heading north. COVID-19 can cool this down. Roccato argues that if the pandemic suddenly becomes as bad as before, the average consumer will head back to domestic bunkers. They will be less likely to go to shopping centers and restaurants and cause the economy to cool down.
See San Diego's top luxury home for sale markets…
The Mortgage Reports mentions that the mortgage rates will possibly go to levels not seen since April 2021. That can have a significant impact on the San Digo housing market. While real estate is expensive compared to other parts of the country, San Diego real estate has benefited from the low-interest rates that offset the high sales prices.
TOP POST: San Diego Mortgage Rates: Trends, Predictions, & Forecasts in 2023 | 2024
The experts are saying that the mortgage rates are going up, and we agree with that forecast. The economy will have to dramatically slow down before the rates go back down to the record lows posted in 2020. There is no reason for any prospective borrower to panic, however. Inflation is rising but not at the trajectory seen in late 1979 or 1980. The future forecasts tell a consumer how critical thinking strategically now will be for a later house purchase.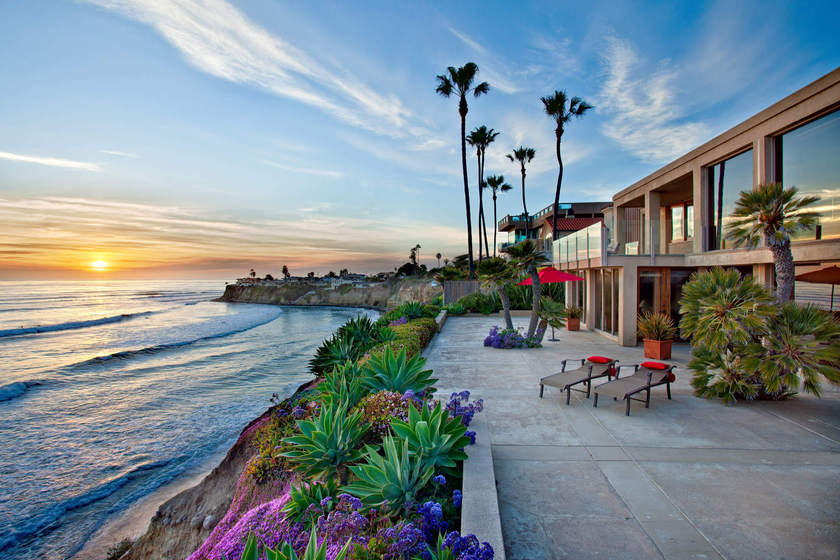 Own a home in San Diego and you want to get a personalized home valuation for it to see how much you can walk away in profit in this exciting market? See Now ›
Avoid the Fast Pitch
We can expect some aggressive marketing for various types of house financing in the coming months with a "Get it now, now, now!" theme to the scripts. Yes, mortgage rates are going up, but no significant jump is expected. We recommend that you resist the urge to overreact.
READ: 6 Reasons San Diego is California's #1 Real Estate Buy in 2023 | 2024
Right now, is a slow time for the real estate industry. Activity will not dramatically pick up until around March 2022. You have the time to do some strategic thinking and chart your course.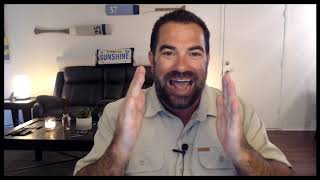 Find out what the latest and greatest San Diego home loans are right now. Detailed video and post reveals all. See it Now ›
Investigate the Types of Loans
You do not have to go for a conventional bank loan. There are several mortgage loan programs with attractively low-interest rates.
San Diego is famous for being a military town. The Veterans Administration (VA) has a mortgage loan program that a veteran can tap into. Federal Housing Administration (FHA) is the time-honored place for mortgage loans that charge reasonable interest rates. Do not assume that San Diego County is one big city block. There are rural areas with small farms, and a United States Department of Agriculture (USDA) home loan is a real possibility for a home in a rural part of San Diego County.
JUST UPDATED: San Diego's 7 Best Places to Live in 2023 | 2024
What is the catch with all of these? You must qualify for them. You must be ready with the required information and supply the figures requested. A mistake can send you back to square one.
Do you own a home in San Diego and want a fast, free, and automated home valuation in 30 seconds or less? Get One Now ›
San Diego Market Activity
Let's face some facts: southern California's real estate market moves to a different rhythm than the rest of the United States. The higher cost of housing doesn't seem to stop buyers from shopping around. There are not many houses on the market these days. That should mean few buyers are looking, right?
JUST UPDATED: San Diego Real Estate Market Forecast in 2023 | 2024
WRONG! This is southern California!
The value of the houses on the market propels San Diego buyers to hunt for the best bargain. There is a phenomenon known as FOMO (Fear-Of Missing-Out) at work. A concern that unless a buyer acts now, house prices will keep going higher and that a person will miss out on the deal of a lifetime is causing prices to stay high. Forced sales due to foreclosures should put more houses on the market. But that doesn't mean market activity will have any effect on mortgage rates.
Get Pre-Approved in 60 Seconds...
(No Social Security Number Needed)
By proceeding, you consent to receive calls and texts at the number you provided, including marketing by auto-dialer, pre-recorded voicemail, and email, from this site's operators about real estate related matters, but not as a condition of purchase. You also agree to our Terms of Service, and to our Privacy Policy regarding the information relating to you. Message and data rates may apply. This consent applies even if you are on a corporate, state or national Do Not Call list. This site is protected by reCAPTCHA and the Google Privacy Policy and Terms of Service apply.
Anyone concerned with the mortgage rates should carefully follow the decisions made by the lending institutions. A recent standard to judge mortgage rates is against a peak that took place in 2007. History shows the rates of the last fifty years were more than half of the 2007 peak. Furthermore, the earlier rates are about a third of what the figures were in the early 1980s. You can check them for yourself.
TOP POST: 5 San Diego Housing Predictions in 2023 | 2024
We suggest it is much more important to investigate what the banks are doing with the mortgage loans. This includes what fees are being charged by the lenders, including closing costs, origination points, and prepaids. Banks are becoming very creative with loan products. Asset-based programs, interest-only payments, and deals for the self-employed are all ways being used to finance housing.
Get Pre-Approved for a San Diego home loan in 60 seconds or less – no social security number needed. Get Started ›
Think Strategically
Many first-time homebuyers make an honest mistake concentrating on the asking sales price of a house. During negotiations, those figures can go down, but you cannot bargain with the seller over the mortgage interest rate. Buyers don't really watch what the Fed does or how inflation is affecting the numbers. It happens too often that a buyer thinks short-term and not long-term.
VISIT: San Diego's 7 Wealthiest Neighborhoods in 2023 | 2024
You should think of what your future plans will be and if ownership of a property will be a few years or the rest of your life. This quiet time of the year challenges you to do some heavy research that requires looking at data sources you may not know about. The research and analysis are more manageable if you work with a real estate agent.
Get a San Diego cash out refinance home loan
These property professionals do more than look at sales figures. They investigate how banks and lending institutions react to inflation figures and what lending products those same establishments provide. A well-structured loan might offset any increased costs created by higher mortgage rates.
VISIT: San Diego's 10 Most Affordable Neighborhoods in 2023 | 2024
Loan products are essential, and real estate agents investigate those carefully. If an individual qualifies for a VA loan, the real estate agent will help the client get all the necessary information to the right people. FHA loans have low interest rates but will require a lot of personal data supplied upfront. There are some hoops you must jump through to qualify for any government-sponsored mortgage loan. It is enough to make some people simply give up. There is a lot of paper involved, but a good real estate agent covers all bases and makes sure that appropriate signatures are in the right places. Property professionals earn their commission by making sure that the best possible deal price and mortgage rates are on the table at the closing for their client.
See what San Diego's top home loans are right now…
We are not shy in saying we are one of the best agencies in San Diego County.
We know the territory; we understand the property. We go one step further by knowing the banks and what they will do in the coming months. We will carefully follow the activity and take note of what various San Diego lending institutions are doing. These may seem small events and far under the radar, but we keep track of them. Unlike many ordinary agents, we can provide better insights into getting the right mortgage; our commitment to going the extra mile is part of our commitment.
NEW POST: San Diego's Best 5 Private Country Clubs in 2023 | 2024
We can say this because we are also licensed to handle home loans whenever that is needed. That's an extra plus those other agents cannot do. The San Diego real estate market requires having more than average knowledge. We have the expertise in the home loan area that you will need.
Read 7 (shocking) reasons to buy a home in San Diego right now…
We hope you're interested in what we can do in the coming year. If you like, we can start a relationship right now and go through the planning required to get the right interest rate and buy a house at the right time in the year. San Diego will continue to have a robust real estate market in the coming year. You can be on top of everything when you work with us. Please feel free to contact us at your convenience and find out more about what we can do to assist you.
READ: 7 Reasons to Buy a Home in San Diego in 2023 | 2024
I would love to help assist you with your home purchase, home sale, or home loan - please feel free to give me a call, text, or use the form below.
Your Mortgage Predicting Insider,
Scott
Get Scott's Personal Help Below...
Where Do You Want To Go Next?
By clicking "Send" I/We agree by electronic signature as stated below: 1) To be contacted by telephone even if the telephone number appears on a State/National Do Not Call registry or any company's Do Not Contact lists. 2) To this website's Privacy Policy and Terms of Use.
See Our Top Blog Posts Below...
See San Diego's Newest Listings Below...