8 Tips For Being A Successful San Diego Landlord in 2023 | 2024
Posted by Scott Taylor on Thursday, March 16, 2023 at 11:48 PM
By Scott Taylor / March 16, 2023
Comment
After finding a property to purchase and finding a tenant that wants to live there, you are officially a landlord.
This can be a lot of work for someone.
READ: 5 (Hot) Up and Coming San Diego Neighborhoods in 2023 | 2024
Not only are there federal laws that you have to abide by, but local laws that you need to look up sometimes.
The first time that you start being a landlord, you might find yourself feeling a little overwhelmed when it comes to how much work you need to do to get everything together to be a good landlord for the tenant that you've found.
Here's a quick rundown of our list:
Treat Your Rental Like A Business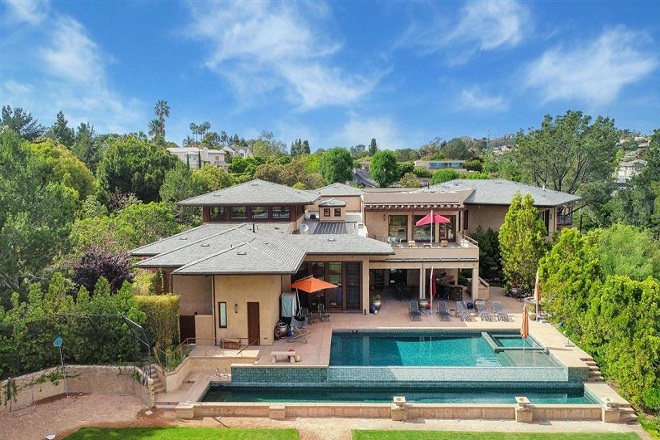 When you were looking for a tenant, you might have felt like you were running a second business.
That feeling is going to continue as you continue to have that rental.
Luckily, this second job does come with the fact that you will be getting rent payments and earning money off of your purchase.
READ: 9 Best Places for Families to Live in San Diego in 2023 | 2024
If you come at maintaining your rental like a business, then you will find yourself better able to manage everything.
This could mean not renting your property to friends and family that will want you to be lax with them.
But this can mean a couple of other things as well.
TOP POST: Zillow San Diego: 5 Lies, Fraudulent and Deceitful Tactics Used in 2023 | 2024
Keep in mind that treating your rental like a business isn't just limited to the way that you have to run it.
When you meet your tenants, you'll want to look nice.
VISIT: 7 Best Places to Live in San Diego for Millennials in 2023 | 2024
You will also have to follow the guidelines of the lease that you had your tenants sign as well as all the local laws.
Get Pre-Approved for a San Diego home loan in 60 seconds or less – no social security number needed. Get Started ›
Set Hours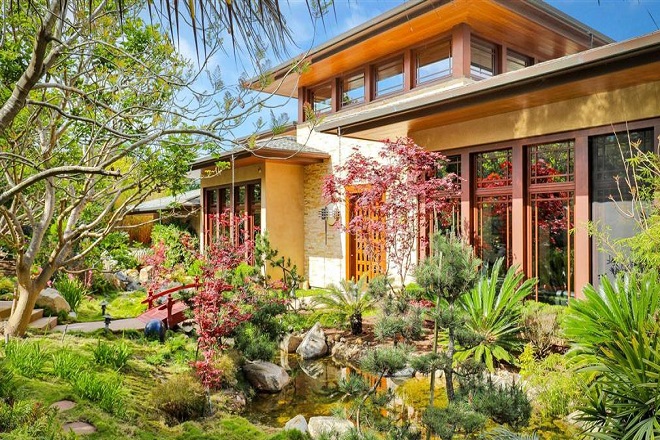 Your tenant may want to ask you questions about the lease or want to discuss an issue that they found with you.
While you can be available at all hours, you shouldn't be.
Giving yourself a set period of time that you are available to talk about the rental with your tenant if they need will give the tenant a period of time to look for.
VISIT: 5 Best Places to Live in San Diego for Military in 2023 | 2024
Setting hours will mean less stress for you because you won't be trying to look out for messages all the time.
You will know when you can look for messages and expect phone calls from your tenant.
Your tenant should not dictate the schedule that you live by. ?
Compare to Other Businesses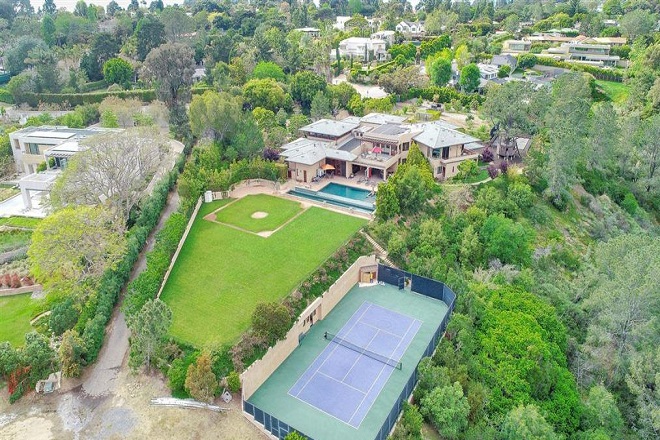 When it comes to setting rent and other parts of leasing out a rental, you will want to look at the places nearest to you.
Not only should you pay attention to what they have and what you don't, you'll want to pay attention to how much they cost.
If someone wants to live in your rental because of the location, then anything in the area with lower price tags is your competition.
JUST UPDATED: 5 Reasons to Move to San Diego in 2023 | 2024
It's not a crime to learn from what other businesses are doing.
In the long run, knowing what your competition is doing will help you maintain a good rental and perhaps retain tenants for a very long time.
Screen Your Tenants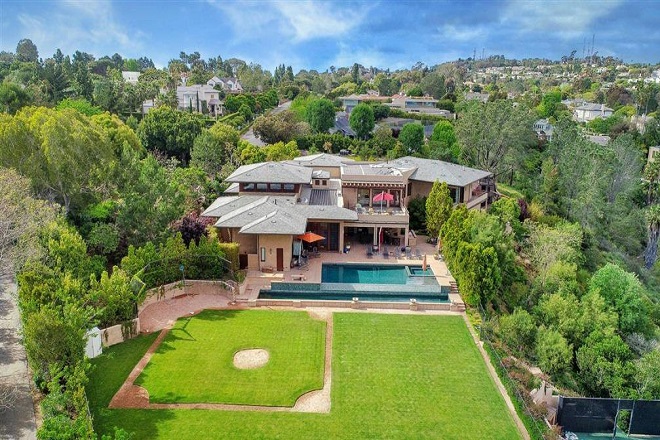 Part of being a landlord is the process of screening the possible tenants.
This process is daunting and requires you to listen to your heart sometimes.
You'll have to abide by Fair Housing Laws when you're deciding who to allow into your rental, but you'll also have to be looking out for people that might not be entirely suited to your rental.
VISIT: San Diego's 4 Safest (and Least Crime Ridden) Places to Live in 2023 | 2024
As part of the screening process, you will want to be upfront about everything included in renting out the property.
If you have specific things that they cannot do, such as put in an extra refrigerator, then that information needs to be available to the tenant at that point.
When they come to ask you about those little things later, you'll want to be able to have documents that you point them to help them find that information.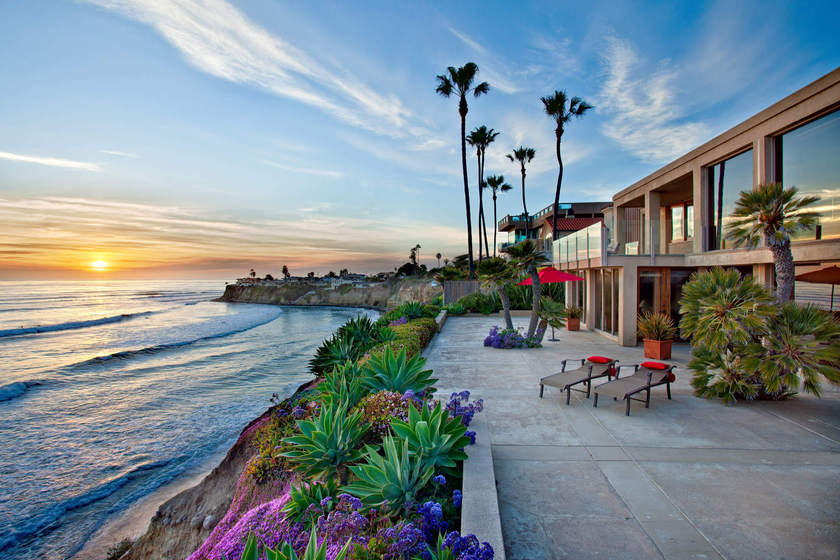 Own a home in San Diego and you want to get a personalized home valuation for it to see how much you can walk away in profit in this exciting market? See Now ›
Reward Your Tenant's Good Behavior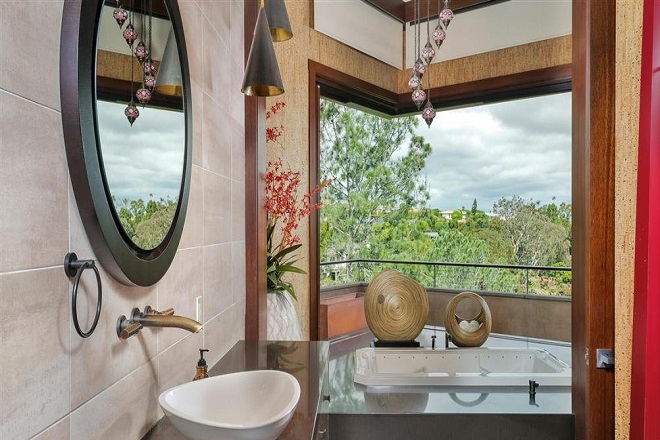 You want a tenant that will behave well and listen to you when you have a concern about how they're behaving.
Now, in order to get that kind of good behavior the entire time that your tenant is living on your property, you're going to need to do a couple of things.
Part of getting good behavior will come from the welcome that you give your tenant.
VISIT: San Diego's 9 Best Beach Towns to Buy a Home in 2023 | 2024
You can offer little things when they come to your property such as a local map with locations marked on it.
You can mark sights that they can see (and even if you're not as familiar with the neighborhood, then you can use our handy online guides for various neighborhoods all over San Diego).
You can even create a map with supermarkets, pharmacies, and other necessary locations for someone that isn't familiar at all with the local area.
READ: San Diego vs. San Francisco: Which California City is Best in 2023 | 2024?
Another nice welcoming gesture can be including a personalized note welcoming them to the property or building.
But a gesture that will really get your tenants in a good mood is providing them with a few basic necessities for the building.
You may put a roll in the bathroom (or bathrooms) and provide a small dispenser of hand soap for them to use while they get settled.
READ: San Diego vs Orange County: Which Socal City is Best in 2023 | 2024?
Providing a roll of paper towels and an all-purpose cleaner is another great way to welcome them into the building.
All of these little gifts will make your tenant feel a little more welcome in this place instead of worried about living in a new building and with a landlord that they don't quite know yet.
But it's really important to give them something when they're behaving well.
READ: San Diego vs. San Jose: Which California City is Best in 2023 | 2024?
If you have a tenant that has been in the building for six months and has paid rent on time, hasn't caused damage, and hasn't been a disturbance to the people around them, then you may want to give them a small gift basket or something small.
You can do smaller gifts every month or reward the longer term goals.
Whatever you decide to do, your tenant will appreciate the gesture and feel even better about living in your rental.
VISIT: San Diego's Top 5 Luxury Home for Sale Markets in 2023 | 2024
It should go without saying that you should be also doing things like maintaining the property, fixing repairs quickly, and treating anyone that lives there with respect, but the above tips are to help get even better behavior and respect from your tenants.
But Still Have Consequences for Bad Behavior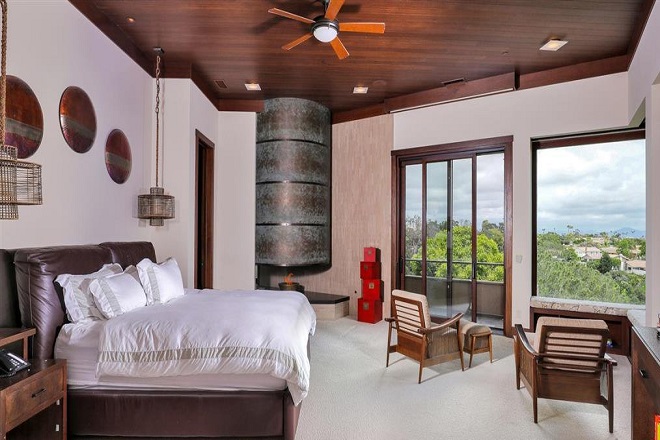 Included in your lease agreement should probably be a clause about a fee for overdue rent.
This is the only way that you will be able to really discourage your tenant from putting off paying you on purpose.
TOP POST: San Diego Mortgage Rates: Trends, Predictions, & Forecasts in 2023 | 2024
The money that you will see from this will help offset any problems you were facing as well because your tenant wasn't paying you on time.
Hopefully, you won't see too much bad behavior because the worst of the possible tenants will have been screened out of the pool before they got the lease process.
READ: 6 Reasons San Diego is California's #1 Real Estate Buy in 2023 | 2024
However, there are people that mess up and forget things.
Your consequences are just there to reinforce that you have rules that need to be followed.
Get Pre-Approved in 60 Seconds...
(No Social Security Number Needed)
By proceeding, you consent to receive calls and texts at the number you provided, including marketing by auto-dialer, pre-recorded voicemail, and email, from this site's operators about real estate related matters, but not as a condition of purchase. You also agree to our Terms of Service, and to our Privacy Policy regarding the information relating to you. Message and data rates may apply. This consent applies even if you are on a corporate, state or national Do Not Call list. This site is protected by reCAPTCHA and the Google Privacy Policy and Terms of Service apply.
Follow Fair Housing Laws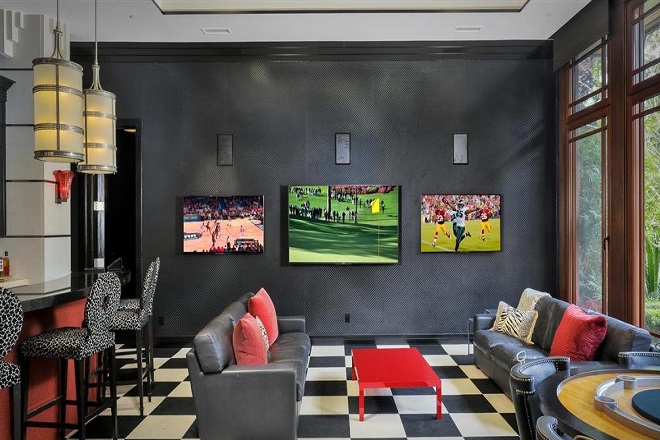 Of course, you will have found Fair Housing Laws when you were going through the tenant screening process.
There are a set of laws that state that you cannot discriminate against people because of their race, religion, sex, familial status, or disabilities.
JUST UPDATED: San Diego's 7 Best Places to Live in 2023 | 2024
Beyond that list, there are several classes of people that are protected in California.
When it comes to how you treat your tenants, you should show everyone the same level of respect and not treat one group of people differently than another.
JUST UPDATED: San Diego Real Estate Market Forecast in 2023 | 2024
These laws are to protect tenants and if you violate them, then you might find yourself in more legal trouble than it's worth.?
Perform Inspections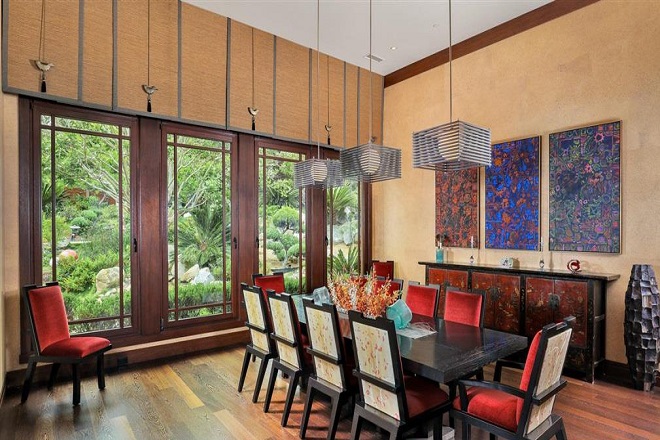 The inspection process can be quite simple.
As a landlord, there are several reasons why you will want to inspect the property.
The most common reason is to see how the property is before and after a tenant has lived there.
TOP POST: 5 San Diego Housing Predictions in 2023 | 2024
It's often helpful to keep a video of the inspection so that there is proof of the previous conditions of the property.
As a landlord, you can dictate when you decide to do your inspections (as long as you're giving 24 hours to 48 hours notice of entry to the tenant) during the year.
Some landlords won't do inspections, while others will go in at least once a year to the building.
VISIT: San Diego's 7 Wealthiest Neighborhoods in 2023 | 2024
During an inspection, you are trying to ensure that your property is being maintained well.
While your tenant won't want to hear you constantly nagging them to do something, you may have given them responsibilities in the lease that mean that they have to take care of something.
The lawn might be the best example of what they're expected to take care of in the lease agreement.
VISIT: San Diego's 10 Most Affordable Neighborhoods in 2023 | 2024
This means that they should be mowing the lawn, or hiring someone every now and then to do it for them.
If your tenant isn't mowing the lawn, then you can sit down with them and go over what is expected of them.
After that, all you can do is do a follow-up inspection.
NEW POST: San Diego's Best 5 Private Country Clubs in 2023 | 2024
For parts of the inspection that are repeatedly not done well or that are ignored, you can do the maintenance yourself and subtract that amount from the security deposit that the tenant put down on the home.
This can include minor holes in the walls and doors or the lawn.
During an inspection, you might look for signs of a pest infestation and then deal with the problem at a later date (perhaps as early as that week) or look for signs that things such as hardwood floors are being properly taken care of.
READ: 7 Reasons to Buy a Home in San Diego in 2023 | 2024
If something isn't being done correctly, then speak with your tenant about what they need to be doing.
Of course, they may still refuse to do it, but keep in mind that any expectations you have should be clearly outlined in your lease agreement.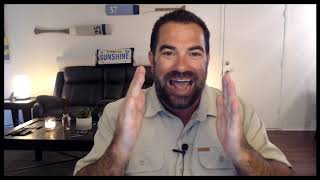 Find out what the latest and greatest San Diego home loans are right now. Detailed video and post reveals all. See it Now ›
Still Get Help When You Need It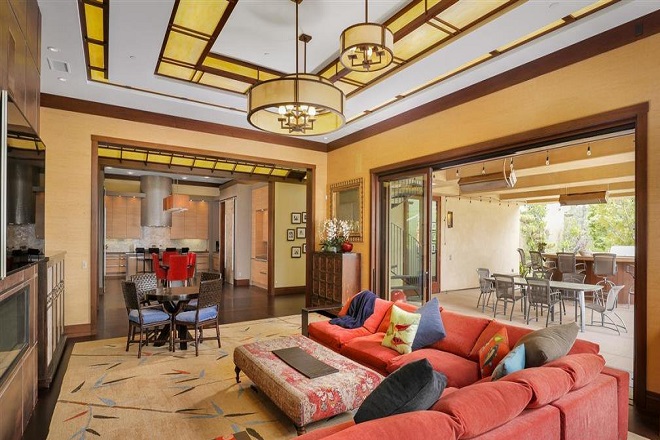 When you're looking to do repairs in your rental property, you shouldn't be trying to do every single thing that's there.
You will want to turn to professional contractors for major construction and experts in plumbing or electricity when those problems crop up.
TOP POST: San Diego Housing Bubble? 5 Reasons Why It Won't Crash in 2023 | 2024
This can be expensive for you, but it will also ensure that your property continues to be in functioning order.
This kind of function is important if you want other people to be interested in eventually renting the property or to continue renting the property.
Document Everything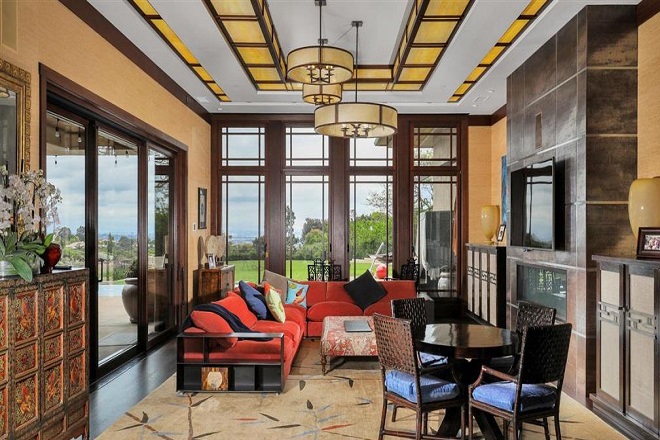 Throughout this list, we have talked about having things written down and recording the house to make sure that you have a record of what it looked like.
Keeping documentation not only about how the house looks but about what your tenant needs to be doing is incredibly important.
You also shouldn't be hiding that information from your tenant.
EXPOSED: The 'Real' San Diego Cost of Living Guide in 2023 | 2024
Leave the information somewhere accessible or be able to send the information as soon as your tenant requests it from you.
It's good to keep that information out in the open so that your tenant understands what they need to be doing.
If the lease agreement is hidden from them, then they will have to pester you with questions that could be easily answered with a second look through the lease agreement.
Make Sure You Have Insurance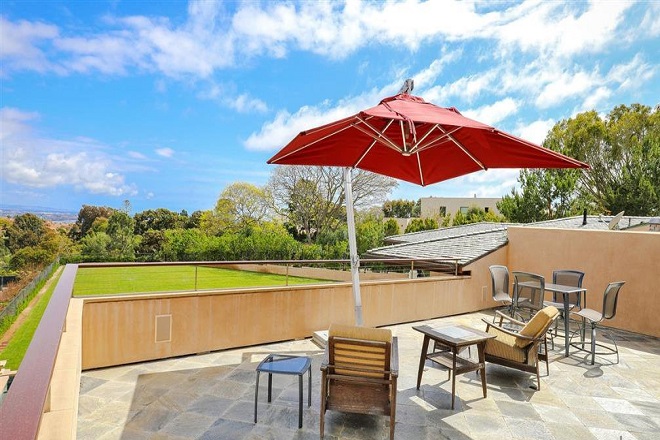 While getting insurance may not always come to mind, it's incredibly important to properly insure the property.
The insurance can protect the property and yourself from damages that can happen that are beyond your control.
READ: San Diego vs Los Angeles: Which SoCal City is Best in 2023 | 2024?
It can also help make sure that you are protected if someone gets injured on your property and decides to try and sue you for the damages that they suffered.
Having coverage can really help make sure that you are in a good place, even if something goes wrong.
Do you own a home in San Diego and want a fast, free, and automated home valuation in 30 seconds or less? Get One Now ›
Conclusion
Being a landlord is a hard job, but if you've got some tricks up your sleeve, then you should be able to get through anything that happens.
These tips may be news to some and redundant to others that are doing their research.
Keep your eye out for even more advice and, hopefully, you will be able to find a balance that works for you.
READ: 5 (Hot) Up and Coming San Diego Neighborhoods in 2023 | 2024
This job is a hard one, but a rental property can be incredibly rewarding financially and as a job.
You may just start thinking about looking for another property to rent out.
What do you think?
I would love to help assist you with your home purchase, home sale, or home loan - please feel free to give me a call, text, or use the form below.
Your Landlord Insider,
Scott
Get Scott's Personal Help Below...
Where Do You Want To Go Next?
By clicking "Send" I/We agree by electronic signature as stated below: 1) To be contacted by telephone even if the telephone number appears on a State/National Do Not Call registry or any company's Do Not Contact lists. 2) To this website's Privacy Policy and Terms of Use.
See Our Top Blog Posts Below...
See San Diego's Newest Listings Below...