San Diego's #1 Jumbo Home Loan in 2021
Posted by Scott Taylor on Tuesday, September 28, 2021 at 6:41 PM
By Scott Taylor / September 28, 2021
Comment
What is a jumbo mortgage loan?
Jumbo mortgage or a super non-conforming mortgage is a home loan with an amount exceeding conforming loan limits set by the two government-sponsored enterprises that purchase loans from lenders, including Fannie Mae and Freddie Mac.
In order to fully understand Jumbo Mortgages or Non-conforming mortgages, one should first take a look at Conforming Loans. Home loans with amounts under the limits set by Fannie Mae and Freddie Mac are called conforming loans because they conform to the set standards.
5 Shocking facts why owning is better than renting...
In most states of the country, the limit on conforming loans for single-unit houses is $548,250. However, there are some high-cost states where real estate is valued higher, such as California, New Jersey, Alaska, etc. Jumbo mortgages are designed to provide financial assistance to people who want to buy a home in these high-cost states. The Jumbo mortgage limits vary from state to state. For example, in Georgia, a loan amount above $753,250 is considered to be a Jumbo loan. While in California, the limit varies from county to county.
Jumbo mortgage loans are something that falls outside of our typical loan types.
This loan, as implied by its name, is larger than the other loan types that you will be able to find out there.
We're going to take a look into exactly what jumbo mortgage loans are capable of and where you would want to use them.
Here's a quick rundown of our list:
If you want some more information about the loan, we'll also have a question and an answer, a pro and con list, and an article even that dives into a little bit of a deeper discussion about the loan limits associated with these loans.
We want to make sure that you understand everything that's going on here and that you feel comfortable moving forward with your plan for a loan.
So let's get into it.
See the latest San Diego homes, townhomes, and condos for sale here...
What Makes A Loan Jumbo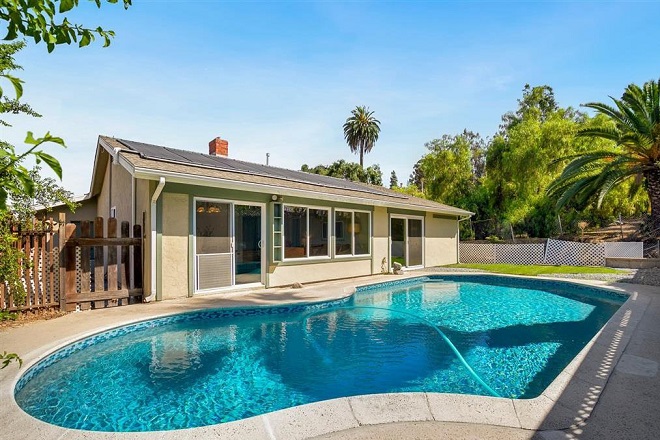 A mortgage loan is considered jumbo when it goes above the standards that are used for other loans.
The loans that conform usually have a limit of $548,250 or so.
There are such a thing as super conforming loans that fall between the conforming limits and the limits that you will typically see for jumbo loans.
Is the San Diego housing market of 2021 like 2007?
In San Diego, the loan limits for San Diego are anything above the FHA limits.
As I mentioned in the beginning, we will get into a deeper discussion of the loan limits elsewhere.
However, I will list out the loan limits here, so that you are at least aware of the numbers.
1 Unit - $753,250 +
2 Unit - $964,300 +
3 Unit - $1,165,600 +
4 Unit - $1,448,600 +
So anything larger than these numbers will be viable for a limit on the amount that you can get.
Search Now: See the latest San Diego homes, townhomes, and condos for sale…
What Do You Use A Jumbo Loan For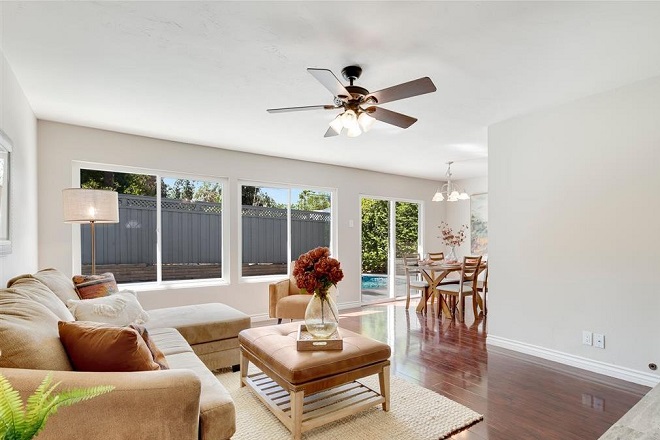 You might wonder why jumbo loans exist.
There are many uses for a jumbo loan and you typically won't be limited to what you are going to be able to do with it.
This loan can be used for a primary residence, a secondary residence, a vacation home, and even for an investment property.
Rent or own? See 5 shocking facts...
Obviously, the kinds of homes that this loan will work best with are the kinds of homes that are larger than average.
The higher limit means that you will be able to get more extravagant homes, however, this also means that these loans are harder to get.
The limits are higher, which means that there is a larger risk associated with lending the amount.
We will cover the specific qualifications that you will need to worry about in a later section.
Before that, we're going to over what kinds of loans are available when it comes to jumbo loans.
San Diego Homeowners: We have qualified buyers desperately seeking to buy immediately and pay top dollar…
---
Blog Post Interrupt
Must Watch: 7 Tactics to Use When You Buy in San Diego - While You Live Elsewhere...







Back to the Post
---
The Kinds Of Jumbo Loans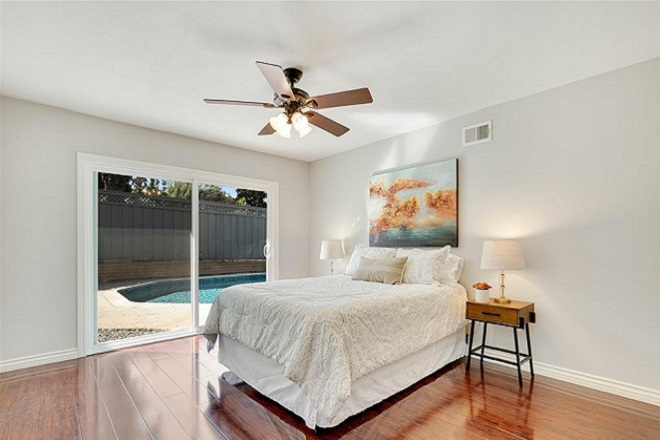 Just like with conventional and conforming loans, there are many types out there for you to choose from.
The same is true when it comes to jumbo loans.
I will be able to help you secure a jumbo loan if you so choose to get one; however, I also want to make sure that you know what your options are when it comes to these loans.
Jumbo not for you? See best options here...
Interest Only
This type of loan might seem a little odd at first.
With this kind of loan, you will only pay the interest for a set amount of time.
This means that you won't be paying off the principle amount of the loan for a period of time.
This allows you to get a house while still having the cash to pay for things during a set period.
This option doesn't work for everyone, which is why there are more options to pick from when you're considering a jumbo loan.
Act Now! Get Your Custom San Diego Jumbo Mortgage Rate
Adjustable Rate
Adjustable-rate mortgages aren't limited to jumbo loans, but they are one of the three specific kinds that you will be able to get with a jumbo loan.
This kind of loan doesn't have a stable interest rate.
Typically this kind of loan will have a lower interest rate, but the rate will also be adjusted as the lender sees fit.
That can make saving for payments a little bit more difficult since the rate can change at a moment's notice.
However, with an adjustable rate jumbo loan, you will find that the rate stays the same for the five to ten years.
After this initial period is when the rate will start to really change.
It can vary widely, which can make this loan less of an attractive option.
How to buy in San Diego - while living elsewhere...
Fixed Rate
Fixed rate mortgages are fairly common types of mortgages across all different types of loans.
This means that your loan will have a stable interest rate throughout the term of the loan.
This can make saving for payments a little bit easier than it would be with the other kinds of loans.
These are much more stable than any other loans that are out there, so this is the best option for someone that just wants to get their loan paid sooner rather than later.
Rates Have Dropped! Get Your Custom San Diego Jumbo Quote Now
How To Qualify For A Jumbo Loan
Like with any other loan type, you'll find that there's a lot that will be necessary for you to qualify for the loan.
You will need to verify your income, provide debt-to-income information, documents about your employment and credit, and a lot more.
There's a lot that's going to be considered, but it'll be worth it in the long run to get the loan that will allow you to purchase the home of your dreams.
Jumbo loans used to require down payments of 20 to 30 percent, but now you can get a loan with a down payment of just 10 percent.
So even if there's a lot of information that you have to supply, you will find that it's well worth it in the end.
I will be able to help you figure out the exact documents that you will need in order to qualify for the loan, so don't worry about knowing every single one that you need right now.
Apply Now: Why wait? Apply online 24/7 using our secure loan application, from any computer or device, and let Scott find the best loan options based on your needs – takes less than 10 minutes…
Get Started On Your Loan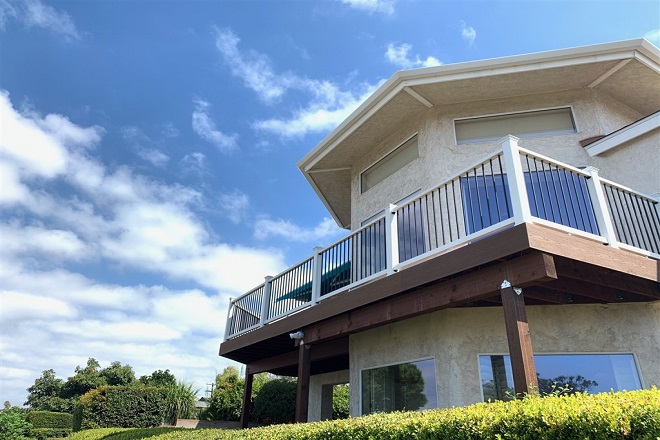 These are just the basics of the loan.
If you've found that this loan type is interesting to you, then I will be able to walk you through what exactly you need.
If you're still on the fence, then I would suggest reading question and answer about jumbo loans, or maybe read about pros and cons the of this loan type.
We even have a post about why the jumbo loan might be right for you.
5 stupid first time home buyer mistakes...
After you've checked all that out, then get in touch with me.
Even if you didn't think that the jumbo loan was the right one for your situation, I'm sure that I can help you find a loan type that will fit your situation.
What do you think?
Leave me a comment below – or, contact me here.
Your Jumbo Mortgage Insider,
Scott
5 San Diego Jumbo Loan Secrets Revealed!




Where Do You Want To Go Next?
By clicking "Send" I/We agree by electronic signature as stated below: 1) To be contacted by telephone even if the telephone number appears on a State/National Do Not Call registry or any company's Do Not Contact lists. 2) To this website's Privacy Policy and Terms of Use.
See San Diego's Newest Listings Below...
Get Scott's Personal Help Below...