San Diego's #1 Jumbo Home Loan Limits in 2021
Posted by Scott Taylor on Monday, October 18, 2021 at 11:46 PM
By Scott Taylor / October 18, 2021
Comment
What is a jumbo mortgage loan?
Jumbo mortgage or a super non-conforming mortgage is a home loan with an amount exceeding conforming loan limits set by the two government-sponsored enterprises that purchase loans from lenders, including Fannie Mae and Freddie Mac.
In order to fully understand Jumbo Mortgages or Non-conforming mortgages, one should first take a look at Conforming Loans. Home loans with amounts under the limits set by Fannie Mae and Freddie Mac are called conforming loans because they conform to the set standards.
In most states of the country, the limit on conforming loans for single-unit houses is $548,250. However, there are some high-cost states where real estate is valued higher, such as California, New Jersey, Alaska, etc. Jumbo mortgages are designed to provide financial assistance to people who want to buy a home in these high-cost states. The Jumbo mortgage limits vary from state to state. For example, in Georgia, a loan amount above $753,250 is considered to be a Jumbo loan. While in California, the limit varies from county to county.
Here's a quick rundown of our list:
When it comes to jumbo loans, there is a lot to understand.
In this article, we will get into the details of the loan limits that are associated with jumbo loans.
Jumbo loans go above and beyond the limits of conforming loans.
To help you understand, we'll discuss the conforming loan limits and what you might want to do with a jumbo loan.
If you like the sound of these larger loans, then I'd highly suggest that you either look at my main article on the loan type or even contact me to discuss what you need to do next.
Conforming Limits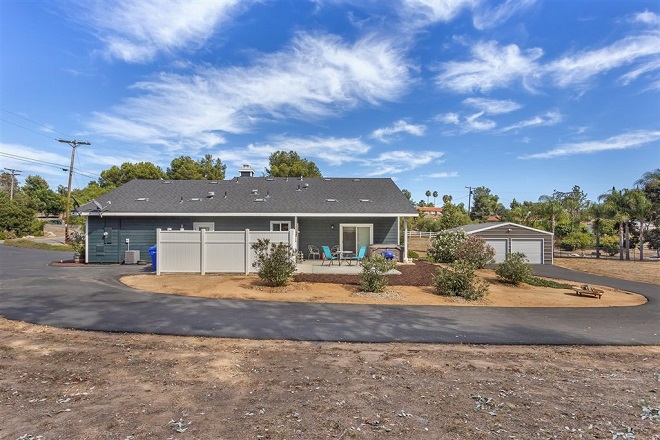 Conforming loan limits are the limits created by multiple government agencies.
These loan limits are used across many different lenders and for a lot of conventional loan types.
These limits reflect the average price of homes and vary depending on the area that you live.
When it comes to San Diego, the limit is a little bit higher than elsewhere to reflect the fact that homes are much more expensive here.
For your average home, the conforming limits typically are enough at $548,250 for a single unit home.
This is true even when you look at homes that consist of more than one unit.
The problem is that these loans cannot cover the value of every home in the area.
In any area, there are homes that are worth well over the conforming limits.
There are super-conforming loan limits that cover just a little bit more than a conforming loan in order to help someone purchase a home that a conventional loan just isn't capable of covering.
However, there are homes that are worth every more than that.
Why Jumbo Mortgages Are Larger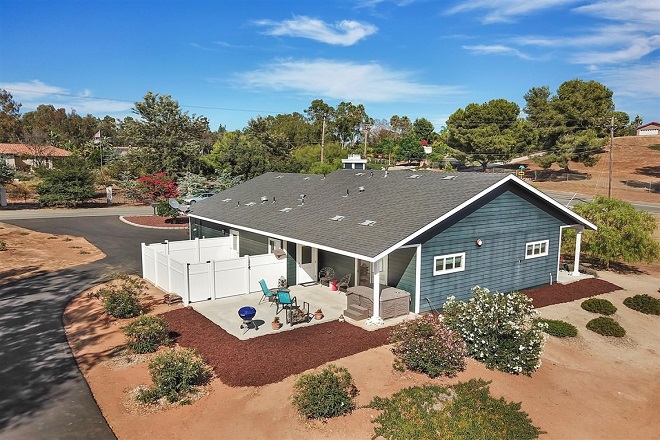 In order to tackle the issue of homes that are much more expensive than average, jumbo loans were created.
They are a higher risk which makes them harder to find and harder to qualify for, but they are extremely worth the time and energy that you would be spending on them.
These loans have a lower limit rather than a higher limit.
The loan has limits for homes of up to four units.
A one unit home can have a loan of $753,250 or more.
A two unit home can have a loan of $964,300 or more.
A three unit home can have a loan of $1,165,600 or more.
Finally, a four-unit home can have a loan of $1,448,600 or more.
These loan limits are built specifically to deal with the fact that there are a lot of high-value homes out there.
You do have to have better credit and proof that you can cover the loan payments, but that's because of the risk for the lender.
But they are also a great deal since you won't have to use multiple loans to cover a home that is over the limits of conforming loans.
This means lower down payment and less interest overall because of how the jumbo loan has evolved and is trying to attract borrowers to this option.
It can really be a great option for anyone that's looking to get an expensive or larger home.
What To Use Jumbo Mortgages For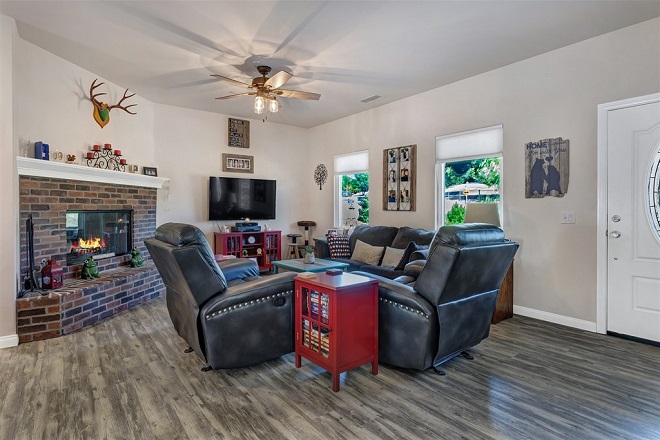 If you are looking to buy property, you always have to consider the limitations of particular loan types.
With most government-backed loans, you cannot purchase investment property unless it is also your residence.
However, a jumbo mortgage isn't all that limited.
You can purchase your primary residence, a secondary residence, a vacation home, or even an investment property with the help of a jumbo loan.
You aren't going to be limited with this loan type like other loan types will be.
This freedom means that you will be able to get whatever home you want.
You can use this loan to purchase a nice investment property that will generate you money as the years go on.
You might not have considered looking at homes that have multiple units in them, but they are an extremely attractive option to people that want to try and make some rent income.
Rent income can pay off the mortgage and eventually lead to income that you can use to invest in other properties or fund future projects.
Even if you're using it to purchase a vacation home, this loan type will ensure that you'll be able to get your dream home.
Conclusion
Regardless of the kind of property that you're looking to invest in, you're going to find that a jumbo loan is an attractive option for anyone looking for an expensive property.
If these loan limits look like they might fit what you're looking for, then you might want to check our main article
If you have more specific questions, then you might be able to find the answer in our question and answer article.
In the case that there aren't answers there, then I would suggest you contact me to help you understand what a jumbo loan can do for you.
What do you think?
Leave me a comment below – or, contact me here.
Your Jumbo Mortgage Insider,
Scott
Where Do You Want To Go Next?
By clicking "Send" I/We agree by electronic signature as stated below: 1) To be contacted by telephone even if the telephone number appears on a State/National Do Not Call registry or any company's Do Not Contact lists. 2) To this website's Privacy Policy and Terms of Use.
See San Diego's Newest Listings Below...
Get Scott's Personal Help Below...