6 Reasons San Diego is California's #1 Real Estate Buy in 2023 | 2024
Posted by Scott Taylor on Tuesday, March 21, 2023 at 7:09 PM
By Scott Taylor / March 21, 2023
Comment
Property is something most people want to own. It can be a condo, a house, a commercial building, or just a plot of land that contractors can develop; folks wish to invest with limits (there's only so much land, and no one is making more of it). As a result, California has one of the more unique real estate markets in the world.
JUST UPDATED: San Diego's 7 Best Places to Live in 2023 | 2024
Everyone is now turning their heads in the direction of 2022 and what opportunities might be there. We want to point out that real estate is multidimensional, and people can find opportunities in many places. Some areas in California are much better than others when it comes to buying real estate.
JUST UPDATED: San Diego Real Estate Market Forecast in 2023 | 2024
We will be direct with you: we think San Diego will be California's number one real estate investment in the coming year. We believe factors within the San Diego market will make our portion of southern California very attractive to those who want to buy a home or invest in a property. It is a collection of factors that make San Diego real estate very attractive.
TOP POST: 5 San Diego Housing Predictions in 2023 | 2024
We realize that some people are going to disagree with our evidence that supports our claim. We are going to make our argument for you here. As always, the data mentioned is as of this writing. So, let's explore this piece of property called San Diego and why it is the #1 real estate buy in California!
Here's a quick rundown of our list:
Reason 1 - Reasonable Residential Housing
Home prices will continue to rise in California. The California Association of Realtors attributes this to the following factors.
Willingness to pay top dollar for a home coupled with a longing to live in suburbs and rural regions


Record-low mortgage rates


Moving to areas that offer more room, perhaps with an office or garden


Wealthy buyers have the funds ready for a purchase
The pandemic is a factor that may or may not impact prices. Wishing to move to rural areas or places with more room reflect a desire for safety and the attraction of having a home office and working remotely.
VISIT: San Diego's 7 Wealthiest Neighborhoods in 2023 | 2024
We want to start out with the residential house prices. Here are the Median Sales Prices reported by Redfin.com for the Top 4 Cities by Population
San Francisco - $1,545,000


San Jose - $1,250,000


Los Angeles - $905,000


San Diego - $800,000
Some buyers are not interested in single-family homes and would instead look at condominiums. Recent figures compiled by the California Association of Realtors show the Median Sold Price of Existing Condos and Townhomes.
San Francisco Bay Area $805,000 (includes San Jose)


Southern California $558,000


Los Angeles Metropolitan Area $552,000
Those figures show how steep the prices are for housing in the San Francisco Bay area. The view of the Golden Gate Bridge is breathtaking. Unfortunately, so is the monthly mortgage bill. San Diego and Southern California look appealing. Condos are cheaper in the Los Angeles area, but the traffic and congestion can make LA look less attractive to a buyer.
VISIT: San Diego's 10 Most Affordable Neighborhoods in 2023 | 2024
Remote work is now a significant workplace quality. Buyers can easily pursue careers from companies based in Los Angeles or San Francisco while enjoying lower house prices and a significantly better quality of life in San Diego.
Get Pre-Approved for a San Diego home loan in 60 seconds or less – no social security number needed. Get Started ›
Reason 2 - Residential Housing Starts are Rising
Affordable housing depends on having enough residences to meet the demand. Too much reliance on the sale and purchase of existing houses can cause prices to dramatically inflate. San Diego is doing a great job when it comes to both single-family and multi-family housing starts. While there is room for improvement, San Diego is doing better than the other large metropolitan areas.
NEW POST: San Diego's Best 5 Private Country Clubs in 2023 | 2024
Construction of residential buildings has picked up in San Diego. The rebound in 2020 shows an increase of 23% for single-family residential starts and 40% for multi-family starts. On the other hand, San Francisco showed a decrease in single-family residential starts from 2019 to 2020, and those starts numbered less than 100. Multi-family starts dropped dramatically in the same period. Outdated zoning limitations and a lengthy approval process is holding back residential construction. Los Angeles is not expecting single-family residential starts to peak until 2024-2025. Santa Clara/San Jose saw its single-family residential starts go flat in 2020. The multi-family construction starts are not keeping up with the demand from the area's increasing population.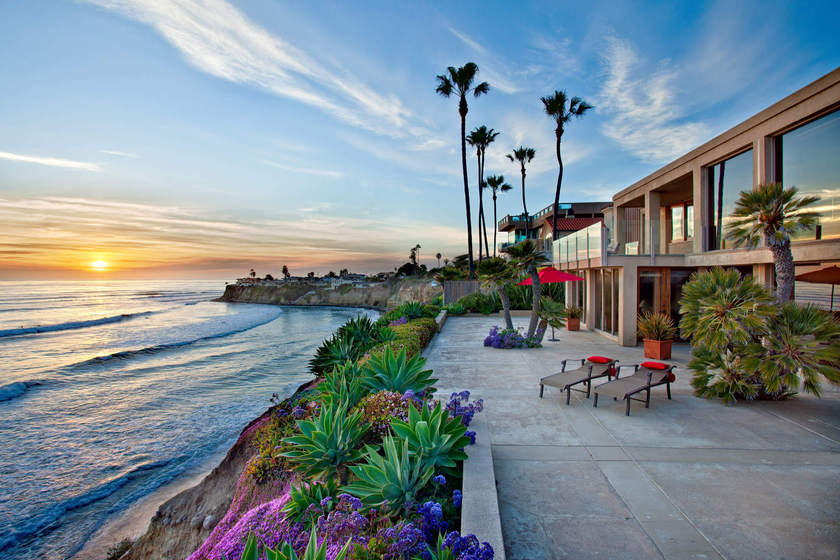 Own a home in San Diego and you want to get a personalized home valuation for it to see how much you can walk away in profit in this exciting market? See Now ›
Reason 3 - The San Diego Mortgage Rates are Low
California has been fortunate to have low mortgage interest rates. Those percentages have permitted Californians to afford housing that might have been unaffordable without them. San Diego's mortgage situation is still looking good as of this writing.
Banks might charge higher or lower rates depending on the lending institution.
San Diego stacks up well against the other cities, even though the rates are identical. The lower price of a San Diego house means the monthly mortgage payment will be smaller.
READ: 7 Reasons to Buy a Home in San Diego in 2023 | 2024
So, where are the rates going in the coming year? The California Association of Realtors (CAR) expects the mortgage rates to be close to 3.50% in 2022. That sounds encouraging, but that is also the highest mortgage rate prediction since 2019. A recent Forbes article predicts that national mortgage rate figures will rise a full percentage point. By the middle of 2022. San Diego's mortgage interest rates may go as high as 3.8% by the end of 2022. Current trends suggest that it will not be detrimental to the San Diego real estate market.
TOP POST: San Diego Housing Bubble? 5 Reasons Why It Won't Crash in 2023 | 2024
Developing events can alter the predictions. For example, the U.S. Department of Labor recently announced the inflation rate for the 12-month period ending October 2021 is 6.2%. That might sound insignificant, but the inflation rate for October 2020 was 1.2%. The recent report is the highest inflation rate figure since 1990.
EXPOSED: The 'Real' San Diego Cost of Living Guide in 2023 | 2024
The monetary policy of the Federal Reserve will influence whether inflation dips down or continues to move upward. For example, the Fed could raise interest rates to cool down inflation, but that will cause mortgage rates to go even higher.
READ: San Diego vs Los Angeles: Which SoCal City is Best in 2023 | 2024?
It is important to remember that the mortgage rate increases will not impact only one market. There is no indication that the interest rates will go down in any California market. Once again, the lower San Diego sales prices will offset any negative impact on a buyer's budget that an interest rate increase may cause
Get Pre-Approved in 60 Seconds... (No Social Security Number Needed)
By proceeding, you consent to receive calls and texts at the number you provided, including marketing by auto-dialer, pre-recorded voicemail, and email, from this site's operators about real estate related matters, but not as a condition of purchase. You also agree to our Terms of Service, and to our Privacy Policy regarding the information relating to you. Message and data rates may apply. This consent applies even if you are on a corporate, state or national Do Not Call list. This site is protected by reCAPTCHA and the Google Privacy Policy and Terms of Service apply.
Reason 4 - Favorable Effects of Foreclosures
Like the rest of the nation, California is still adjusting to the COVID-19 pandemic. While recent developments are showing good progress, the pandemic may continue to press down on the incomes of American consumers. As a result, there is a distinct possibility that existing homeowners may be in danger of defaulting on their existing mortgages.
READ: 5 (Hot) Up and Coming San Diego Neighborhoods in 2023 | 2024
It is a fact of life that someone's misfortune can be an opportunity for someone else. The government has tried to stop a flood of foreclosures caused by the pandemic. The national foreclosure moratorium ended in July, but the Consumer Financial Protection Bureau (CFPB) instituted three additional foreclosure protections that became effective August 31, 2021.
A loss mitigation application must be submitted by the borrower and reviewed by the loan servicer before foreclosure procedures begin.


It must be confirmed the property is abandoned under the state and local laws.


Loan servicers must make a reasonable effort to reach the borrower.
The loan servicer must allow the borrower to either resume regular payments, move the earlier unpaid amounts to the end of the mortgage, modify the loan's length or interest payments or, ultimately, sell the property. Such protections extend until January 1, 2022.
READ: 9 Best Places for Families to Live in San Diego in 2023 | 2024
The impact on the housing market is to slow down foreclosure activity for the rest of 2021. The opposite may start on January 2, 2022.
The number of distressed sales may jump in 2022, as the protections expire. Fortunately, there is little indication that the rise in distressed sales will be anywhere close to the volume of 2008. The anticipation for San Diego is that home prices and sales volume will go down in 2022. The Mortgage Bankers Association anticipates that the median price of existing homes will drop 2.5% by the end of 2022. A recovery will occur around 2024-2025. Buyers will have an opportunity to purchase a house at a lower price next year and resell a few years later when prices will go back up.
Do you own a home in San Diego and want a fast, free, and automated home valuation in 30 seconds or less? Get One Now ›
Reason 5 - Property is Safer
You cannot expect a major city to be without crime. It is there, sad to say, but some municipalities are safer than others. Burglary is a property-related crime that rightfully concerns anyone who owns a house.
TOP POST: Zillow San Diego: 5 Lies, Fraudulent and Deceitful Tactics Used in 2023 | 2024
Niche.com has estimated the incidence of burglary in American cities, and these are the burglary rates per 100,000 residents for the major cities in California:
San Francisco 524.1


San Jose 395.6


Los Angeles 343.9


San Diego 245.7
A property owner should always take precautions to protect their real estate investment, but burglary in San Diego is not the problem it is in other prominent real estate markets.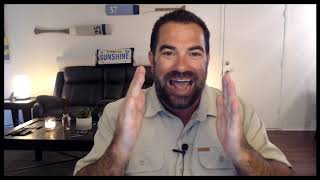 Find out what the latest and greatest San Diego home loans are right now. Detailed video and post reveals all. See it Now ›
Reason 6 - San Diego is an Attractive Investment
Property is a sensible investment, and San Diego is an excellent place for real estate investments that will bring a good return. There are substantial reasons why this is the case.
Job Growth. San Diego's employment scene is dynamic, and there are significant numbers of openings in high-paying professions. The increase in multi-family housing starts shows the confidence that demand for rentals is high and there is sustainable growth.


The Tech Industry. San Jose is still the tech monarch, but San Diego is the fourth largest startups place in America and is gaining a reputation for being a tech mecca. It's growing reputation as one of the best cities to start a business assures that there will be a continuing influx of highly paid tech people who will want to rent.


The Tourist Trade. San Diego's beaches and other attractions are drawing in tourists by the millions. Airbnb and other vacation-related properties are blessed with high occupancy rates and low vacancy rates. Vacation rentals, consequently, are a source of profit for intelligent real estate investors.
Get Pre-Approved for a San Diego home loan in 60 seconds or less – no social security number needed. Get Started ›
Some Words to Remember
Planning relies on predictions that may or may not come true. Anyone investing in real estate must remember that the market can fluctuate, and national monetary policy will impact mortgage interest rates. Inflation could make it difficult for someone to purchase or invest in property.
VISIT: 7 Best Places to Live in San Diego for Millennials in 2023 | 2024
San Diego looks good for 2022, but it is essential to be ready for the coming days. There are risks involved.
Those who invest in real estate should pay close attention to any changes in eviction. An absolute nightmare might happen if evictions are prohibited, denying investors the chance to make a profit or even meet expenses. Some properties may not be worth investing in at all. It takes an experienced eye to determine which properties are worth buying or investing in.
VISIT: 5 Best Places to Live in San Diego for Military in 2023 | 2024
Real estate professionals can help in the planning process. However, choosing the right one is going to be very important. The smart idea is to work with a real estate agent who can advise on financing and the buying or selling of property. There are not many who can do all of that, but we happen to be one that does.
JUST UPDATED: 5 Reasons to Move to San Diego in 2023 | 2024
We are licensed to handle both real estate and home loans for our clients. We have a close eye on mortgage interest rates, and we also can investigate the property for investors. Decisions are made much easier when we are involved in the planning stages. Once a buyer or investor is ready to move, we are there to expedite the process. You can rely on us to take care of all the paperwork, help negotiate the final prices, and make the final closing piece of cake. We have worked in San Diego County for quite some time, and we know the various markets. We can help you make the right choices.
VISIT: San Diego's 4 Safest (and Least Crime Ridden) Places to Live in 2023 | 2024
Now is the right time to get ready for next year. We can discuss various strategies to make the purchase or investment much safer. If you're interested in getting the very best service, it is worth your while to contact us at your earliest convenience. We are here to assist you, and we believe you're making the right decision in looking carefully at the San Diego real estate market.
I would love to help assist you with your home purchase, home sale, or home loan - please feel free to give me a call, text, or use the form below.
Your San Diego Insider,
Scott
Get Scott's Personal Help Below...
Where Do You Want To Go Next?
By clicking "Send" I/We agree by electronic signature as stated below: 1) To be contacted by telephone even if the telephone number appears on a State/National Do Not Call registry or any company's Do Not Contact lists. 2) To this website's Privacy Policy and Terms of Use.
See Our Top Blog Posts Below...
See San Diego's Newest Listings Below...