San Diego Housing Bubble? 5 Reasons Why It Won't Crash in 2022 | 2023
Posted by Scott Taylor on Thursday, August 18, 2022 at 3:59 PM
By Scott Taylor / August 18, 2022
Comment
The San Diego housing market has experienced a few nervous weeks. Mortgage interest rates were calm and low for years, and people benefited from relatively cheap mortgages. Unfortunately, it looks as though such days are gone, and it may be a while before they come back.
UPDATED: San Diego Real Estate Market Forecast
Mortgage interest rates have gone up, and surprisingly, the price of houses continues to increase, although at a slower pace than before. It is a situation where the supply of available houses has not kept up with the demand. Folks are still trying to buy a home and stop renting. Everything seems to indicate that the healthy housing environment we enjoyed is about to end. It is causing more than a few people that have severe nightmares.
UPDATED: San Diego's 7 Best Places to Live
We had seen the difficulties of the real estate market, surviving the downturns and prospering when things got better. The figures will fluctuate, and some think we are in for serious problems. Everyone must remember that good news does not sell newspapers. We believe that those saying there will be a housing market crash are misguided Cassandras, who do not quite understand the market. We will give you five reasons why we are confident there will be no significant downturn in the coming months. All data mentioned in this article are as of this writing.
Here's a quick rundown of our list:
Reason 1 - The Turnover Rates Aren't Horrific
Turnover in real estate means that people actively sell their homes and look for other places to live. Therefore, a low turnover rate will indicate a wait-and-see attitude among people who are homeowners who would like to sell, but are not sure if this is the right time. As a result, there is significantly lower sales volume when there are low turnover rates.
READ: San Diego's 7 Wealthiest Neighborhoods
San Diego is experiencing lower turnover rates, but the size of the decline in San Diego County is not as bad as the rest of Southern California. People on the sidelines can move quickly back into the market as mortgage interest rates and house prices stabilize. Things may be cooling down right now, but that does not mean there will be a major drop compared to the one in the 2008 Recession.
Get Pre-Approved for a San Diego home loan in 60 seconds or less – no social security number needed. Get Started ›
Reason 2 - The Employment Scene Is Healthy
If you care to study a real housing bubble crash, you do not have to look further than what happened in the Texas oil fields in the 1980s. There was a significant drop in the price of oil in 1986, and that impacted the Midland – Odessa Texas real estate market. In addition, unemployment went from under 6% to over 9% in two years, more than the national unemployment rate. It resulted in a major hit to home values in that area, and for months houses stood vacant and for sale, finally being sold at a fraction of the original sales price. It is a case where unemployment and industry losses harmed the housing market.
TOP POST: 5 San Diego Housing Predictions
San Diego is not in the same situation. We are blessed with the military presence in San Diego County. We can thank the patriotic men and women in the Armed Forces for their services and be grateful they live in our neighborhoods. Once they leave the ranks, many stay in the community, and these are people who contribute to the overall economic health.
READ: San Diego's 10 Most Affordable Neighborhoods
The predictions for future job growth are excellent. San Diego anticipates an increase of 34.9% over the next 10 years. The professional, scientific, and technical services segment of the labor force, compared with the rest of the United States, is nearly double in San Diego. These people make excellent incomes and can afford to buy houses.
There is no slump in employment opportunities, and that is excellent news for the San Diego housing market.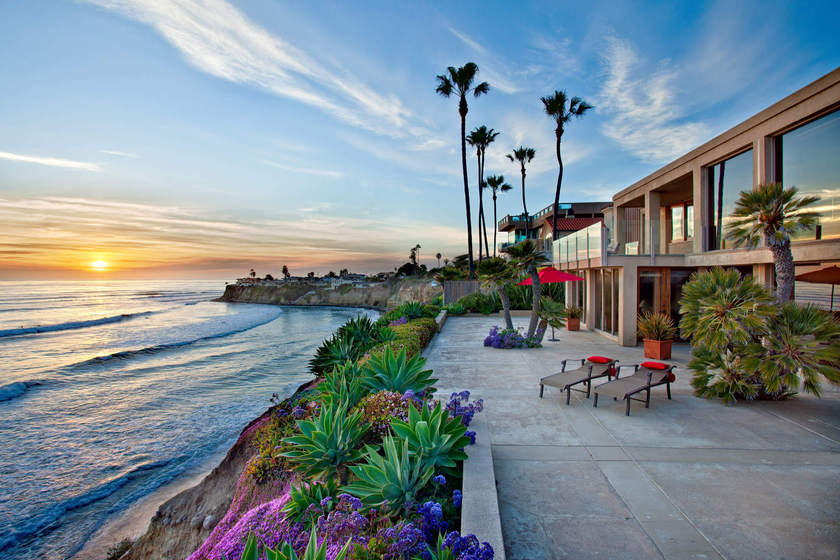 Own a home in San Diego and you want to get a personalized home valuation for it to see how much you can walk away in profit in this exciting market? See Now ›
Reason 3 - The Economy Is Doing Fine
Yes, there is talk about a recession in the coming months. However, if we look at the present situation in San Diego, we are in decent shape. That is more than us being optimistic. It is the opinion of the San Diego Regional Profile that was furnished by the San Diego Regional EDC.
NEW POST: San Diego's Best 5 Private Country Clubs
San Diego County would be the 26th largest economy in the United States if it happened to be a state. Our economy, both California and national, averages high in economic growth. Defense, tourism, and innovation are the drivers of our economic well-being.
Innovation is awe-inspiring. Everyone talks about Silicon Valley, but San Diego happens to be a leading high-tech hub by itself. We are the most patent intense region in the United States. Companies such as Sony, Qualcomm, and BD Biosciences are major San Diego employers.
READ: San Diego vs Los Angeles: Which SoCal City is Best?
The tourism industry is impressive, and while we do not have Disneyland, we have Balboa Park, San Diego Zoo, and Comic-Con bringing millions of tourists to San Diego.
Diversity plays in our favor. What happened in Texas resulted from the dependence on one single industry, oil and gas. We have an economy that spreads over several business sectors. While a recession may happen, the San Diego economy is positioned to absorb the shock, decreasing any negative impact on the housing industry.
Get Pre-Approved in 60 Seconds...
(No Social Security Number Needed)
By proceeding, you consent to receive calls and texts at the number you provided, including marketing by auto-dialer, pre-recorded voicemail, and email, from this site's operators about real estate related matters, but not as a condition of purchase. You also agree to our Terms of Service, and to our Privacy Policy regarding the information relating to you. Message and data rates may apply. This consent applies even if you are on a corporate, state or national Do Not Call list. This site is protected by reCAPTCHA and the Google Privacy Policy and Terms of Service apply.
Reason 4 - Government Pandemic Relief
Covid – 19 threatened to do the same damage to the housing industry that the Great Recession of 2008 did. Fortunately, the government stepped in and provided a helping hand to those in serious trouble.
We can justifiably applaud the state of California for the compassionate efforts extended to people who were in danger of eviction or being foreclosed on their house mortgages. Moratoriums on evictions and foreclosures were enacted for set periods, although the government later added extensions to provide further relief. Now, those programs are reaching the point where the benefits are expiring.
EXPOSED: The 'Real' San Diego Cost of Living Guide
The California Mortgage Relief Program allows for as much as $80,000 per household on mortgages that meet specific eligibility and income thresholds. This is not a blanket form of assistance. Not all the debts that create foreclosure are covered by the program. The eviction moratorium is set to expire in a few months, and it is possible that it will not be renewed. How does all of this affect the housing market?
New housing starts and normal ownership turnover are not the only ways to put houses on the market. Eviction and foreclosure require occupants to vacate the premises, which creates an opportunity for sales. Sadly, one person's misfortune is another person's chance, but that is the real estate market.
READ: San Diego County CA Property Tax Rates
Foreclosures are on the rise nationally. ATTOM Data Solutions' Q3 2021 U. S. Foreclosure Market Report shows that foreclosure filings are increasing. The California real estate market was where the most activity occurred in the Third Quarter, with 3,434 foreclosure starts. It is due primarily to the expiration of forbearance programs. As a result, thousands of borrowers will be leaving the forbearance programs and are expected to default on their loans. The San Diego real estate market will feel this effect. We do not know how many will default in 2022, but it will be more than last year. As a result, we can anticipate a growth in distressed home sales as the year progresses.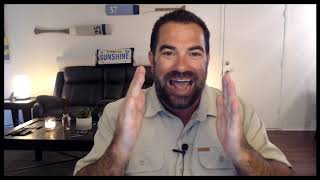 Find out what the latest and greatest San Diego home loans are right now. Detailed video and post reveals all. See it Now ›
Reason 5 - We're Simply the Best
We told you about a metropolitan area that experienced a crash in the value of its homes. The Midland – Odessa neighborhood is in the hot land of Texas; you must endure temperatures well over 100°F on a routine basis to live there. Furthermore, that community existed primarily on one industry, and when that went south, many residents left town.
READ: San Diego vs. San Jose: Which California City is Best?
The San Diego Metropolitan Area's population grew by a little over 20,000 from 2021 to 2022. Granted, births had a role in that, but just as importantly, there was no evidence of mass migration out of America's Finest City and its environs. We feel the primary reason for that is obvious: San Diego is better than all the rest!
READ: 5 (Hot) Up and Coming San Diego Neighborhoods
We are not bragging when we say we got the best of everything; we just stated facts! The weather is amazing in San Diego, and we have beaches that will make a visitor's jaw drop. In addition, amenities such as Balboa Park, the craft breweries and the wineries, and nature preserves, and hiking trails make San Diego a unique and refreshing place to live.
READ: 5 Best San Diego Homes for Sale Areas Under $500,000
There is plenty of job opportunity. All the predictions point to San Diego becoming the second Silicon Valley, which is good enough to draw even more people to our community. Excessively and although there is the threat of rising inflation and recession on the horizon, San Diego will undoubtedly weather the storm.
READ: 9 Best Places for Families to Live in San Diego
Our unique qualities attract people to San Diego, and it keeps the demand for housing consistently stable. So, any talk of bursting house bubbles does not have much basis in reality. Inflation may cause interest rates to climb up a little bit more, and a recession might slow down the rising costs of a house in San Diego, but there is no reason to believe there will be a real estate crash in this territory.
Do you own a home in San Diego and want a fast, free, and automated home valuation in 30 seconds or less? Get One Now ›
Be Prepared
We believe that the San Diego housing market will not come tumbling down. It looks as if the rise in house prices will slow down to single digits, but that is about all we reasonably can expect. There are too many factors that bolster the San Diego real estate industry. That being said, we think that people should go ahead with any plans they may have for buying a house. It is going to be particularly important to be prepared.
READ: 7 Best Places to Live in San Diego for Millennials
There will be a rush to get the right place if demand is high. Homebuyers lose when they see the house, they want but are beaten to the punch by somebody ready to deal immediately. Those other people pinpointed the neighborhood they would like to live in earlier and had their financing prepared.
NEW POST: Zillow San Diego: 5 Lies, Fraudulent and Deceitful Tactics Used
These competitors for property can push ahead of everybody else since the money is ready. Moreover, they are well-schooled in closing negotiations, or they have an excellent real estate agent prepared to go the extra mile to shave off some of the closing costs. It is all about having your ducks in line beforehand.
Get Pre-Approved for a San Diego home loan in 60 seconds or less – no social security number needed. Get Started ›
We Can Be of Service to You
There is a lot of work involved in preparing for a successful house hunt. We are the kind of friend in real estate you will appreciate. We have been in the industry for years, and we have successfully placed many folks in the homes they have always wanted. We can do the very same thing for you.
READ: 5 Best Places to Live in San Diego for Military
Financing is always a concern in a high-priced community like San Diego. We provide special assistance that helps. We are a mortgage loan originator. We can organize the mortgage search process for you in a way that brings attention to the best mortgage rates and the best mortgage service. Our knowledge of lending institutions in San Diego County will be valuable as you seek a property that fits nicely into your budget.
UPDATED: 5 Reasons to Move to San Diego
We do not give up until the final papers are signed. You will quickly discover that we are an expert at negotiating prices, and we can get an incredible deal for you. Closing costs can be bargained down. We will see to it that items such as utility budgets and house repairs are settled so that you save thousands of dollars. There may be other real estate agencies that can provide you with good service, but we do not think there are any that give you the superior attention and results that we can do.
READ: San Diego's 4 Safest (and Least Crime Ridden) Places to Live
Having said all this, we suggest that it is in your best interest to contact us as soon as it is convenient and arrange a mutually acceptable time for the meeting. We want to hear what you would like to have in a house and what price range you are looking for in your next home. We can discuss opportunities with you and give our opinion of the markets. That meeting will start a team project: you and us. We are transparent in our dealings with clients, and we work in your best interest.
Give us a call or drop us an email. We would welcome an opportunity to be of service to you and your family.
? I would love to help assist you with your home purchase, home sale, or home loan - please feel free to give me a call, text, or use the form below.
Your Non-Crashing Insider,
Scott
Get Scott's Personal Help Below...
Where Do You Want To Go Next?
By clicking "Send" I/We agree by electronic signature as stated below: 1) To be contacted by telephone even if the telephone number appears on a State/National Do Not Call registry or any company's Do Not Contact lists. 2) To this website's Privacy Policy and Terms of Use.
See Our Top Blog Posts Below...
See San Diego's Newest Listings Below...