San Diego Housing Bubble? 4 Reasons it Won't Crash in 2021
Posted by Scott Taylor on Tuesday, July 13, 2021 at 3:50 PM
By Scott Taylor / July 13, 2021
Comment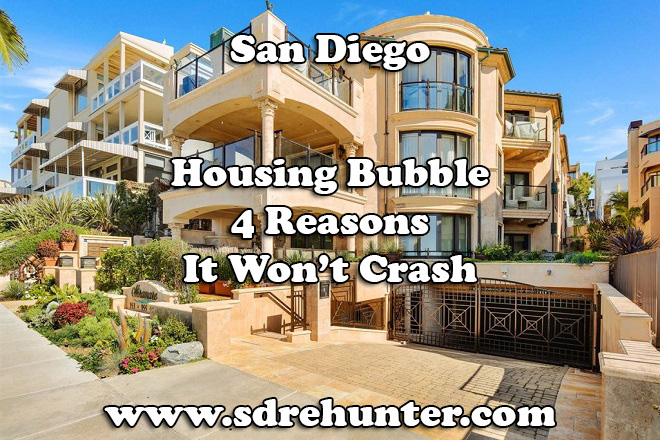 After the housing market crash in 2008, many homebuyers and real estate investors have been wary of another looming housing bubble. That fear and cautiousness are entirely understandable: the 2008 crash caused housing and rent prices to drop by 40%, and 10 million Americans lost their homes from foreclosures.
Furthermore, since historically a bubble has burst every 13 years, you might expect us to be due for another one in the next several years.
However, many experts right now are doubting that the San Diego real estate market will crash anytime soon. The economy in San Diego is just too strong. Furthermore, many are even questioning the existence of a bubble in the first place. Even though the housing prices have surpassed the pre-2008 levels, the economy is significantly stronger than before. That means that even if we are currently in a bubble, it's less likely to burst and effects will be considerably less.
Free Video Series: How to Buy a Home with No Money Down
Luckily, many people have explored in detail the factors that lead to the 2008 crash, which was the largest crash since the Great Depression. That means we can analyze the current housing market and compare it to the 2000s.
Here's a quick summary to the reasons:
So let's deep dive into these 4 reasons why the San Diego housing bubble won't burst in 2021.
Reason #1: The Economy is Just Too Strong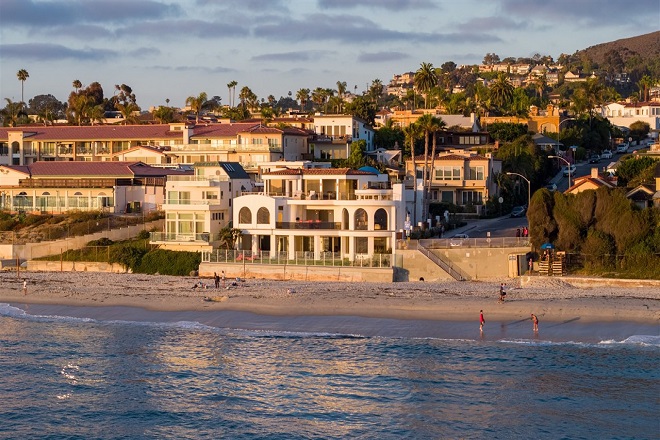 San Diego has an extremely low unemployment rate of 2.7%. That's well below California's unemployment rate of 4% and the United State's unemployment rate of 3.6%. That's 22% lower than the unemployment rate before the 2008 crash. That means the economy is not just a little bit stronger, it's significantly stronger.
The unemployment rate affects housing prices. With a lower unemployment rate, even more expensive housing options become more affordable.
Furthermore, wages have been increasing steadily over the last decade and are even higher than before the 2008 crash.
Act Now: See the latest San Diego homes, townhomes, and condos for sale
Nathan Moeder, an expert in the San Diego housing market and an adjust professor at the University of California: San Diego, the only way for the San Diego economy to crash is for a significant company or a military defense agency to leave the city. Either one of those events is unlikely.
Plus, over 100 national companies are headquartered in San Diego, including Qualcomm, PETCO, Jack in the Box, and many more. Plus, there are several other major companies with offices in San Diego, including Amazon, Walmart, FedEx, IBM, CVS Health, Siemens, AT&T, PepsiCo, Wells Fargo, and many more. Even if one of those businesses were to leave San Diego, there are many more well-respected businesses to keep the economy running.
Though housing prices have increased significantly and are above pre-2008 levels, the economy is in San Diego is much stronger and able to support those higher housing prices.
The 5 questions I get asked the most about the current San Diego real estate market...
Reason #2: Housing Prices are Only Growing Moderately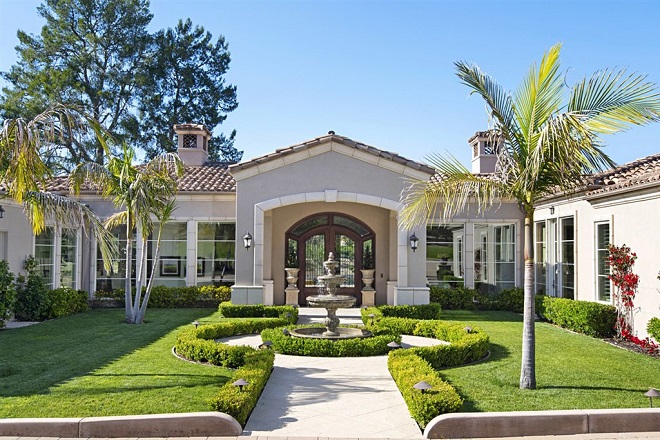 Though there were some rapid housing price increases from 2012 to 2018, the housing price increase is slowing down significantly. Instead of 5% or more increases year over year, housing prices have only increased by 1.2% in 2019, according to Zillow.
Furthermore, housing prices are expected to only increase by another 1.5% in the next year. Compare that with the current United States inflation rate of 1.7%, and that means housing is actually becoming cheaper in comparison. In fact, the consumer price index in September 2019 said that most consumer goods increased in cost by 2.4% over the previous year.
See the latest San Diego housing stats...
The rise in housing prices is good and healthy. That means there is stable and steady growth. This statistic is one of the primary ones most financial experts, including banks, use to judge the strength of the economy.
But why are housing prices only growing moderately?
There are a couple potential reasons.
First, from the housing bubble bursting in 2008, most homes became undervalued. While most homebuyers could not purchase the undervalued homes at that time, when the recession ended in 2009 and the economy began strengthening, more people started buying houses. This started to increase housing prices a bit.
The 5 San Diego housing trends I am seeing now...
Then, after the economy became stronger again in 2012/2013, many people and investors looked to buy homes. The economy stayed strong and the demand increased, leading to an enormous housing price increase for several years. Everyone wanted a piece of the action. These initial boosts have started to decrease, slowing down the housing price increase.
Second, even though the real estate market is still growing, the prices are starting to normalize. The economy as a whole is still growing and healthy. So, as housing prices slow down, the economy is beginning to catch up. For instance, wages are catching up with housing prices. Meaning that every month that goes by, housing in San Diego is becoming more affordable despite the increases. That's why comparing the housing price increase to the inflation rate and the consumer price index is so important.
Also, housing bubbles tend to crash fast and dramatically. A slight decrease in prices is not a fast or dramatic change. Just the fact that there's a subtle correction makes it less likely for there to be a significant, dramatic change.
Google's Top Post: San Diego Best Areas to Live
---
Blog Post Interrupt
Must Watch: The 5 San Diego Mortgage Trends I Am Seeing Now...







Back to the Post
---
Reason #3: Housing Prices Aren't Inflated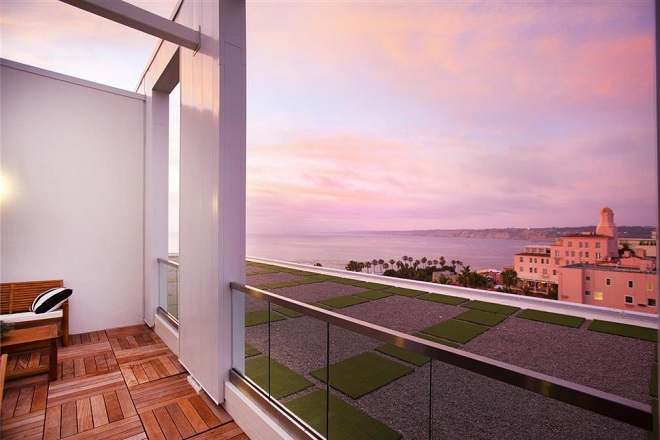 A housing bubble occurs when housing prices are inflated beyond what the economy can handle. The bubble bursts to correct the inflated housing prices.
While a small correction like mentioned above can signal the start of a crash, it doesn't always indicate the beginning of a crash. To really tell, you have to look at how inflated the house prices are in comparison to the economy.
Courtesy of Knowledge Leaders Capital
Here's a graph that essentially shows housing prices (blue) and income (red) since 2001, as told by two well-respected indexes.
Free Video: Get 103% financing in San Diego...
Before the 2008 crash, housing prices increased exponentially. More importantly, they grew more than 4x more than the national income. That's huge! That's a powerful sign that housing prices are way too high. Because as the prices increased, people couldn't afford those prices.
So, when the housing bubble finally burst, the housing prices dropped so dramatically they met with the national income. Furthermore, as more people became unemployed until the unemployment rate reached 10% in 2012, the housing prices dropped even more. That's because while income increased, fewer people were earning money.
The 5 mortgage trends I see now in San Diego...
Then home values became undervalued, so the prices skyrocketed again.
Now contrast pre-2008 to now. Though housing prices are increasing, they are following the increase in income. That means that the economy can support the higher prices. The current small correction in prices is simply a result of correcting the minor inflation of housing prices.
And because San Diego has a much stronger economy than the national average, the county is even more resistant to a housing bubble crash than the nation as a whole.
Search Like a Pro: Get the latest active, pending, sold, and price changes for any city in San Diego like a pro – without the expensive license
Reason #4: Lenders Aren't Approving Sub-Prime Loans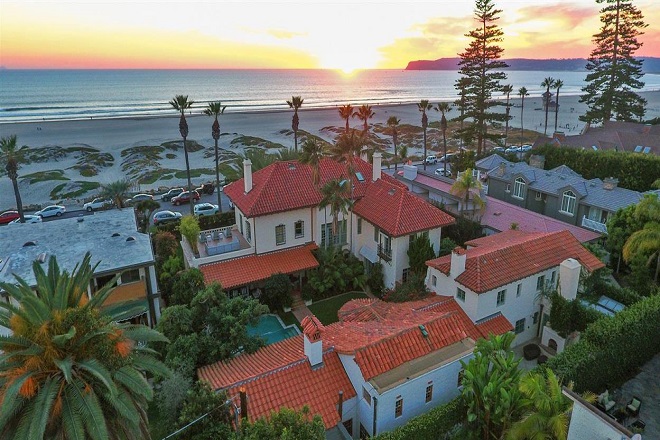 How could the housing prices increase so much before 2008?
Specifically, if housing was so unaffordable, then how come people were able to still buy homes and drive up the prices?
See the latest San Diego mortgage rates...
Among many other things, banks and other financial institutions began risky lending practices. Specifically, when it came to approving mortgages, they started to approve people who didn't pass all their rigorous financial checks. This is called sub-prime lending.
Traditionally, when someone wants to get a mortgage, the bank then assesses the person's financials. The goal is to ensure that the person can handle more debt. Among other things, this involves checking their credit score and credit history. If someone has a good credit history, they are more likely to get approved with a lower interest rate.
However, back in the 2000s, banks began relaxing their policies. Meaning that they started giving the same low-interest mortgages to those with worse credit histories. Even more worrisome, they started approving mortgages for those that couldn't handle any more debt. While this worked in the short-term, it eroded all financial foundations. Meaning that a small disturbance could send the overall economy into a collapse.
Need a Mortgage? Apply Online 24/7 With a Local Expert
That disturbance came between 2004 and 2006 when the Federal Reserve doubled interest rates. The Federal Reserve saw how high real estate prices had skyrocketed, and increased the interest rate to slow it down. However, a higher interest rate meant that homeowners with sub-prime mortgages couldn't pay the higher interest. This sent housing prices in a sharp decline for a couple years, followed by the recession.
Since the last housing bubble burst, banks realized that they cannot give sub-prime loans. So today, even though housing prices are higher than the previous peak in 2006, most homeowners can afford their mortgage. That means that even if the Federal Reserve raises interest rates again (which it has been), homeowners can afford the higher interest.
And again, since San Diego has an even stronger economy than most of the nation, even housing market collapse would affect San Diego even less.
Read Now: 7 San Diego Beach Towns to Buy a Home in
Does the San Diego Housing Bubble Exist?
Though there are many people worried about the San Diego housing bubble bursting, most of the evidence shows that San Diego's housing market is robust. In fact, since none of the factors from the bubble in the 2000s are even present, it's hard to claim that San Diego's housing market is in a bubble.
Unemployment is staggeringly low


Wages are increasing


GDP per capita is at an all-time high


Housing prices are growing slowly but steadily


Price increases are below the inflation rate


San Diego has many large businesses


San Diego has a thriving small business community
Furthermore, there are even reasons why San Diego's housing market will strengthen soon:
There's a low housing inventory


The population is growing


More millennials will purchase homes
Even Robert Shiller, the co-founder of the Case-Shiller index and a Nobel Prize recipient in economics, finds a market crash to be unlikely.
And though there may be another bubble in another financial sector (perhaps the stock market), you shouldn't worry about a housing crash soon.
5 San Diego cash buyer hacks...
It's important to note that a recession is always coming. There's no getting around that fact. However, there's a lot of evidence to show that a recession is not coming soon.
When you find a good deal on a home in San Diego, don't fear a housing market crash in the next year or two. Experts agree that you shouldn't wait to find your new great home just to get an excellent deal on a house. A good deal is a good deal, and you should take it. And there are plenty of good deals in San Diego.
Is the 2021 housing market like 2007?
Your best option is to get your finances in order and get pre-approved to buy a house before competition sinks in and before interest rates climb again. Once demand and interest rates increase, you are going to have a harder time finding a home, and your home is going to cost more. Starting now will alleviate all your troubles.
Leave me a comment below – or, contact me here.
I would be happy to help!
Your Non-Crashing Insider,
Scott
Where Do You Want To Go Next?
By clicking "Send" I/We agree by electronic signature as stated below: 1) To be contacted by telephone even if the telephone number appears on a State/National Do Not Call registry or any company's Do Not Contact lists. 2) To this website's Privacy Policy and Terms of Use.
See San Diego's Newest Listings Below...
Get Scott's Personal Help Below...