San Diego Housing Bubble? 5 Reasons Why It Won't Crash in 2022
Posted by Scott Taylor on Sunday, January 9, 2022 at 6:03 PM
By Scott Taylor / January 9, 2022
Comment
Horror stories are meant to frighten and entertain the listeners. However, people know that although the tale is terrifying, it ordinarily isn't true. The real estate industry has one story that wasn't entertaining; it did happen and caused numerous nightmares. It was the Housing Bubble of 2008.
A simple explanation of that real estate disaster was that housing prices rose higher than inflation and income. As a result, foreclosure rates increased during 2006-2007 and generated a subprime mortgage crisis. The height of the disaster occurred on December 30, 2008, when the Case-Shiller home price index reported the most significant price drop in its history. Mortgage holders and the entire real estate industry were caught in a vicious trap.
Can this happen again? San Diego has a booming real estate market, and prices are not going down. Will the industry and individual homeowners once again face economic ruin? We do not think that San Diego is in danger of the 2008 Housing Crisis II. Here are the reasons why we feel that way.
Here's a quick rundown of our list:
Reason 1 - Things are Different Now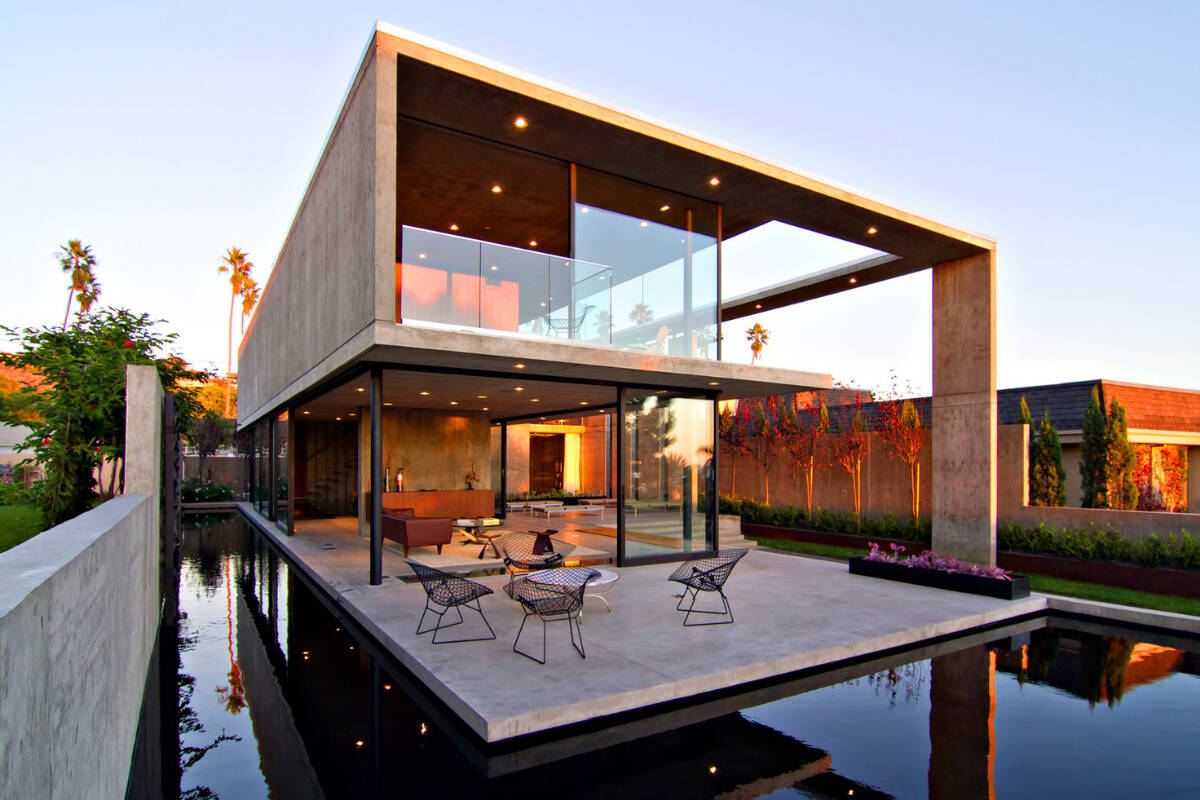 The banks learned a valuable lesson from the 2008 debacle. Underwriting policies have changed, and it is not as easy as before to get a mortgage loan application approved. Proof of employment, good credit scores, proof of cash reserves, and explanations of any variances in the types of financial information supplied are items an underwriter wants to look at carefully before a mortgage loan is approved.
The new underwriting protocols are intended to assure the lending institution that those who apply for a mortgage have the finances to afford a house, in addition to the fiscal integrity to make required payments. No San Diego bank wants an enormous real estate portfolio full of foreclosed properties. As a result, the mortgage crisis of 2008 is less likely to be repeated.
Get Pre-Approved for a San Diego home loan in 60 seconds or less – no social security number needed. Get Started ›
Reason 2 - The Impact of Foreclosures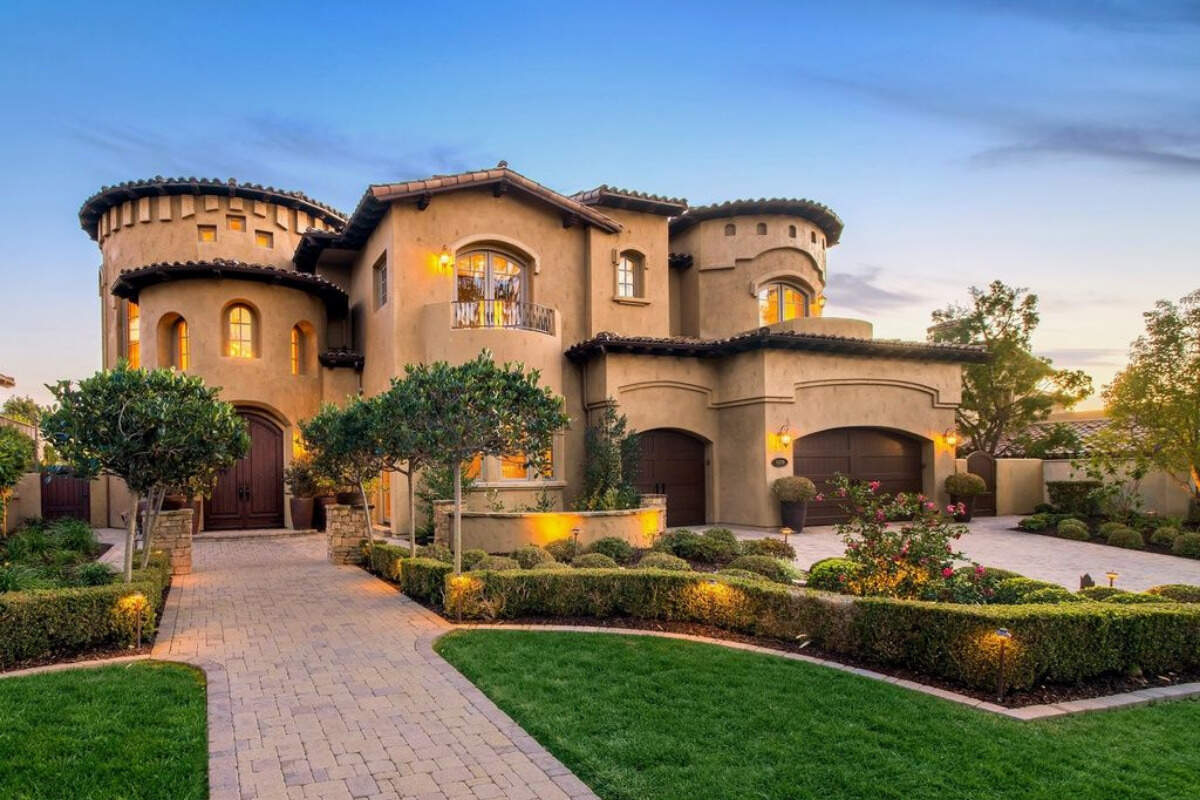 Bubbles are often the result of supply and demand going wild. Too many buyers and not enough houses for sale can create price jumps. There are currently many buyers coming into the market, and the new home building is not keeping pace. BUT that does not mean there will be an insufficient supply of houses. Foreclosures were placed on hold due to a COVID-19 inspired ban on foreclosures. That ban ended on July 31, 2021, and the Supreme Court recently ruled against eviction moratoriums. So, there is a chance there will be enough house vacancies to meet the demand, which could slow down the rise in prices without something drastic happening.
How does San Diego fit into this picture?
San Diego house prices have steadily gone up in the last few years, thanks to lower mortgage rates that helped buyers. However, foreclosure activity can bring overall home prices down, despite predictions that the price of a house may continue to rise. In addition, as of July 2021, new construction starts have increased by one-third over 2020. As a result of both, home prices may level off in 2022 without the dramatic drops experienced in 2008.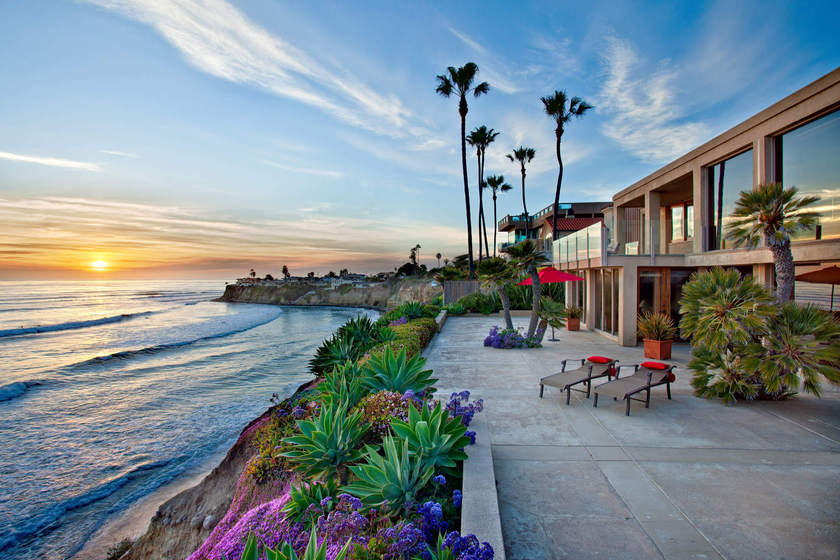 Own a home in San Diego and you want to get a personalized home valuation for it to see how much you can walk away in profit in this exciting market? See Now ›
Reason 3 - The Mortgage Interest Rates Are Still Low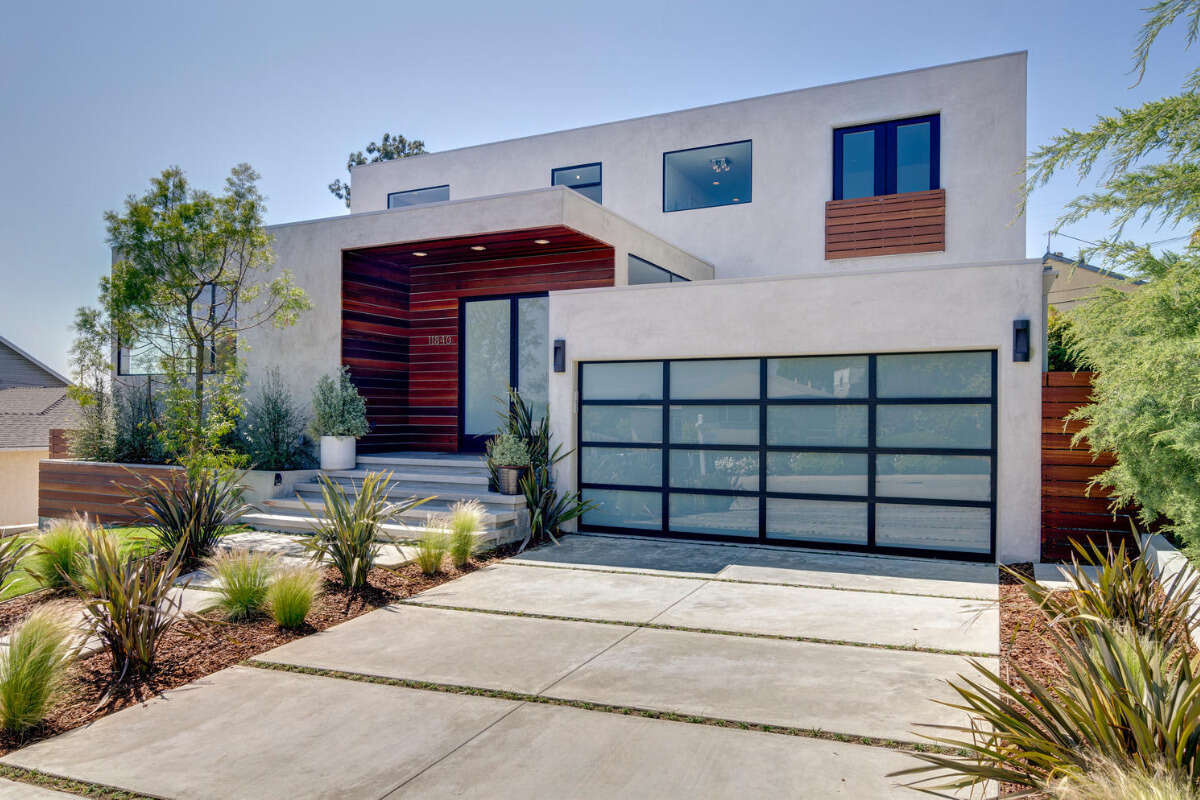 One of the nightmare scenarios of 2008 involved the mortgage interest rates. As the rates went up, particularly on the adjustable-rate mortgages, house prices started falling, and people were stuck with houses whose values were heading south as the mortgage costs were heading north. The calamity that ensued resulted in subprime lending institutions filing for bankruptcy and families losing their homes.
It is understandable if folks worry this might happen again, but the chances are it will not. Let's remember that thirteen years ago, mortgage lending practices induced borrowers to take on debt they knew they could not afford, and lenders weren't too concerned about the consequences. There have been significant changes in lending practices, and it is more challenging to qualify for a mortgage loan than before. Mortgage lenders are no longer riverboat gamblers.
Still, rising mortgage interest rates may cause the price of houses to fall. The decline may cause problems, but we don't think that will concern San Diego. Here is why.
Any drop in home sale volume will not be caused by increasing mortgage interest rates. People lost jobs during the pandemic, and it was only the foreclosure moratorium that kept those homeowners from foreclosure. That mandated protection is gone, and those who cannot afford their houses will be selling the property. Interest rates per se have nothing to do with that.
San Diego is currently enjoying low-interest rates. The 30-Year Fixed-Rate in San Diego this past July was 2.87%, while that figure was 3.02% a year earlier. That can change if inflation figures start to rise. There are predictions that the mortgage rates nationwide will go up a full percentage point in 2022. A Freddie Mac forecast anticipates the 30-Year Fixed-Rate will go up to 3.8% by the Fourth Quarter, 2022. This will most likely slow down sales and the price growth of houses without harming market activity. The mortgage rates are still incredibly low.
Get Pre-Approved in 60 Seconds...
(No Social Security Number Needed)
By proceeding, you consent to receive calls and texts at the number you provided, including marketing by auto-dialer, pre-recorded voicemail, and email, from this site's operators about real estate related matters, but not as a condition of purchase. You also agree to our Terms of Service, and to our Privacy Policy regarding the information relating to you. Message and data rates may apply. This consent applies even if you are on a corporate, state or national Do Not Call list. This site is protected by reCAPTCHA and the Google Privacy Policy and Terms of Service apply.
Reason 4 - Keep Turnover in Mind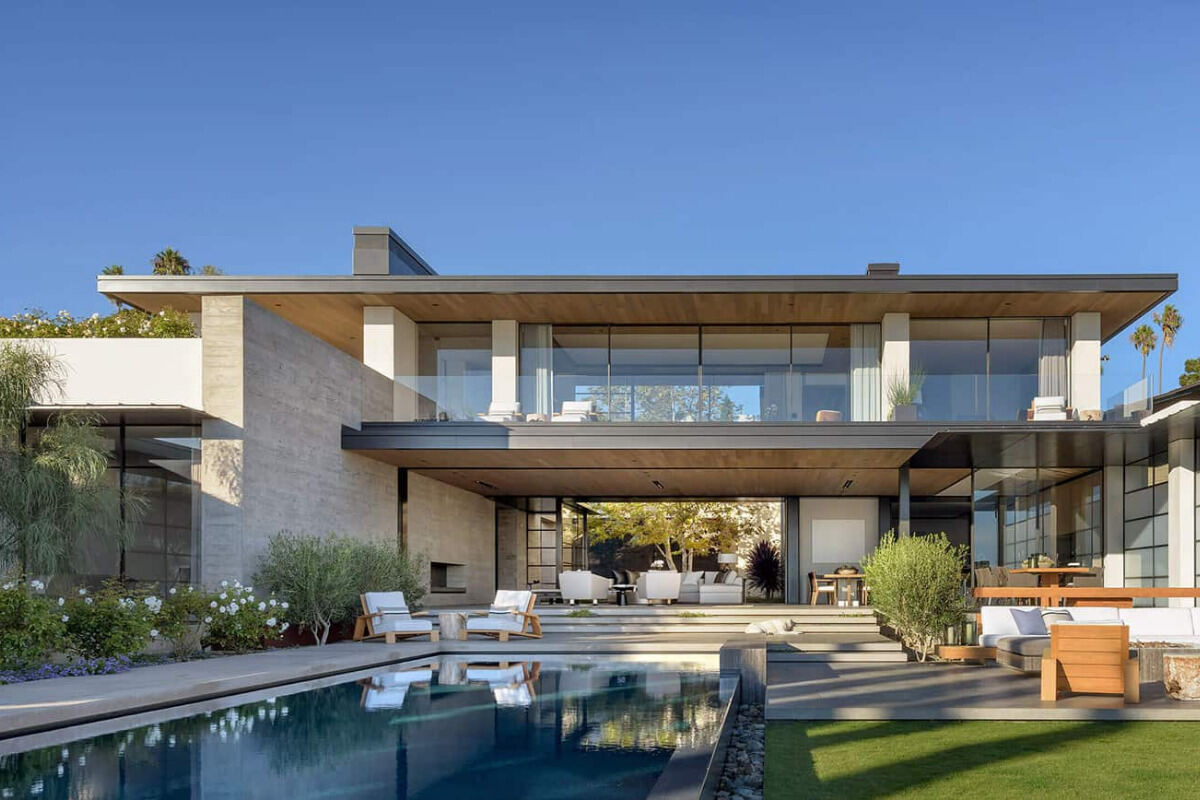 When we are talking about turnover, we refer to homeowners who are moving and selling their houses. A low turnover rate suggests that prospective buyers lack a reason to move and are staying right where they are. That will restrict sales volume.
San Diego has a unique tool that will keep turnover figures satisfactorily high: the military population. America's Finest City has many residents who are employed by the armed forces, and this part of the housing economy has a high housing turnover. When that is combined with San Diego's good work environment, turnover will remain healthy and not adversely affect sales volume.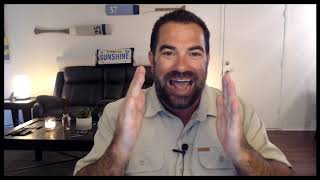 Find out what the latest and greatest San Diego home loans are right now. Detailed video and post reveals all. See it Now ›
Reason 5 - There are Plenty of Buyers in the San Diego Market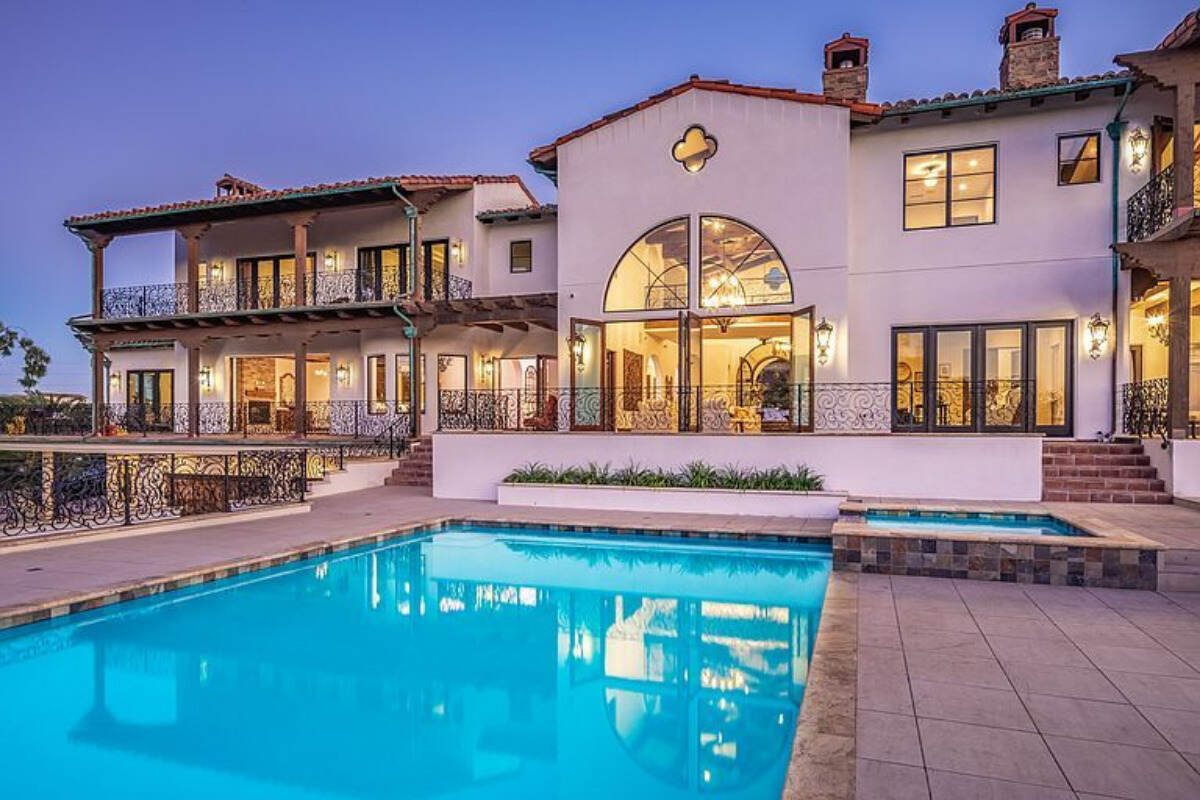 As of July 2021, San Diego is a seller's market. More people are seeking to buy a house than there are homes available. Is this going to last?
Bubbles will burst if property prices suddenly go down, and not enough buyers can cause a drop. Likewise, a sudden drop in employment figures can take buyers out of the market and pop a housing bubble. Fortunately, that will probably not happen next year in San Diego.
San Diego is still recovering from the pandemic unemployment figures, but the employment outlook for Southern California is good, with nonfarm payrolls increasing by 2.1% in 2021 and 3.8% in 2022. This area had the most robust job growth from last year of all four California regions. There will still be some bumps in the road as the national economy recovers from the pandemic, but San Diego still has many people looking to buy houses.
So, What is Going to Happen in 2022?
We anticipate that the San Diego real estate market will be very active with a high demand for houses. The prices may not rise steeply, but we do not see any dramatic decreases in the cost of buying a home. Any increase in the number of available units created by more foreclosures will be balanced by an already significant demand from consumers. Therefore, it does not appear that there will be any sudden crash in housing.
However….
Any number of events can alter this optimistic prediction. A recession or hyperinflation brought on by national economic activity may force a stark reaction. Prices could shoot up so high that buyers head to the sidelines. On the other hand, a significant house surplus brought on by the foreclosures might flood the market and cause prices to drop precipitously. We have no way of knowing whether some black swan might float into the picture.
Seeing what tomorrow will bring is looking through a glass darkly. Nobody can fully predict the future. Many factors influence the real estate market in San Diego, and we will not know what 2022 will be like for a few months. However, a person can avoid being overwhelmed by the prognostications by adopting a pragmatic view of what will come. We have some suggestions you ought to consider.
Good news doesn't sell newspapers: anyone looking to buy a house must keep that in mind. Gloom and doom tidings are easy to sensationalize. These can panic a buyer into making the wrong decisions. Anyone buying or selling in the San Diego real estate market must keep the big picture in mind. Increases in other areas often balance any declines.
The Prudent Investor Approach
This is a term taken from the financial investment world, and it has a place in real estate. A house is ordinarily the most significant investment a person will ever make, and suggestions from Wall Street are well taken.
A prudent investor uses financial assets suitable for an investor's goals and objectives, taking into consideration the risk/return profile and time horizon. This binds fiduciaries to make sound money-management decisions. For example, the purchase of a house should not be made to impress your in-laws. Instead, it should fit into the financial goals you have created for yourself. The amount of time you will own the house determines the kind of mortgage you will apply for and how you will preserve the capital (house). Taking a Prudent Investor's point of view will require staying current with any information that will affect the value of your investment.
Do you own a home in San Diego and want a fast, free, and automated home valuation in 30 seconds or less? Get One Now ›
Get Pre-Approved for That Mortgage
The usual and customary means of getting ready to buy a house is to save up a lot of money for the down payment and rework the family budget for the monthly payments. These are both great ideas, and we are not going to cast shade on them. However, getting pre-approved for the mortgage is also intelligent and a smart way to get a step ahead of the competition.
Financing can stall a sale. A seller might get nervous as a buyer tries to secure a loan. Getting the mortgage loan approved before the other guy will convince a seller to take your offer.
The process is very straightforward. A buyer will approach a lending institution with all the necessary documentation (pay stubs, previous address history, credit history, income tax returns, etc.). The lender will then review the paperwork and determine the size of the mortgage loan and the interest rate the buyer can reasonably afford. The pre-approval information tells the buyer what that person can reasonably afford. A buyer can select the right lender if a pre-approval letter is sought from several lenders.
A real advantage in the San Diego market is the ability to close faster on a loan than the other buyers. The Median Days on Market in San Diego as of this writing is ten days. That is half the time it took to sell a house from last year. We recommend that you coordinate your pre-approval activity with a real estate agent. That property professional may know lending institutions where the chances of getting pre-approval are good.
A person looking to buy should be ready to maximize any opportunity. It is why getting a pre-approval will be advantageous. Now is the time to improve credit scores and put money aside for a down payment. Scouting out neighborhoods that have affordable housing is a sensible strategy to employ right now. There is one final suggestion we recommend that an intelligent buyer follow.
Team Up with a Good Real Estate Agent
There is a strong bet that the seller's market will last into 2022, which might be a challenge for some buyers. A seller will want top dollar, but that is a negotiable figure in real estate. However, negotiations are not a good arena for a novice buying the first house. Buying property is not a DIY project.
The seller might be going through an agent, and that person works for the client. They will negotiate a deal that favors the seller, regardless of what the buyer is forced to pay. Having an excellent real estate agent on your side means you will have an ally who will negotiate for you and try to secure the best possible deal.
Purchasing a house may be the biggest financial decision you will ever make. Therefore, it is worth your while to pay attention to any real estate developments in the next few months and plan accordingly. Never imagine that owning a home is an impossible dream. It will be a reality for you if you enter the market prepared.
☎ I would love to help assist you with your home purchase, home sale, or home loan - please feel free to give me a call, text, or use the form below.
Your Non-Crashing Insider,
Scott
Get Scott's Personal Help Below...
Where Do You Want To Go Next?
By clicking "Send" I/We agree by electronic signature as stated below: 1) To be contacted by telephone even if the telephone number appears on a State/National Do Not Call registry or any company's Do Not Contact lists. 2) To this website's Privacy Policy and Terms of Use.
See San Diego's Newest Listings Below...