San Diego 3% Down Home Possible Mortgage Loan for 2022 | 2023
Posted by Scott Taylor on Monday, May 23, 2022 at 4:44 PM
By Scott Taylor / May 23, 2022
Comment
When it comes to finding a program that matches your needs, you may find that there are tons of options.
If you're looking for something with a low down payment made for people that aren't making as much money as possible, then you'll really be interested in the Home Possible program.
This Freddie Mac program is very similar to the HomeReady program that was introduced by Fannie Mae.
In this article, we will be going over the basics of the program to give you a taste of what will be possible with the loan program.
Here's a quick rundown of our list:
If you're interested, then you'll want to check the answers out to some common questions, the pros and cons of the loan program, and the loan limits and what they mean for you.
In addition, we have an article all about the reasons why this program will be the best possible fit for you.
After you've checked all that out, take the time to contact me so I can help you get set up with the right program for your situation.
Background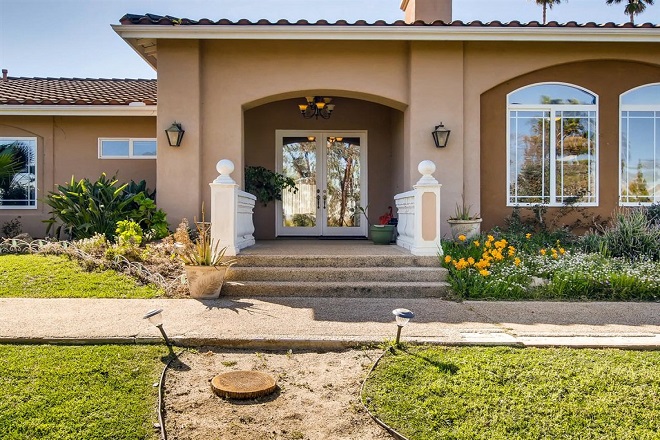 At the end of 2014, Freddie Mac announced a new program called Home Possible.
The program is very similar to Fannie Mae's HomeReady program.
It gives homebuyers in the low to moderate income range access to conventional mortgage rates with a minimum of 3 percent down payment.
This home loan is usually a more affordable option because it requires a lower private mortgage insurance coverage level.
This means that you'll be able to save some money with this option.
The underwriting criteria are designed to be reasonable and there are no requirements restricting borrower contributions.
Private mortgage insurance is required.
The reason behind the private mortgage insurance requirement is because the private mortgage insurance serves as a protection for the lender if you are unable to pay your mortgage.
The only way out of private mortgage insurance is for the borrower to have at least a 20 percent down payment on the home.
Without that 20 percent down payment, borrowers are required to have some kind of credit enhancement to protect the lender.
In this case, the credit enhancement is private mortgage insurance.
The cost of private mortgage insurance is directly tied to your loan-to-value ratio.
In other words, you have to look at the amount of money that you owe on your mortgage and compare it to your home's current market value.
Your credit score also plays a role in determining how much money private mortgage insurance will add to your mortgage.
Normally, you can expect between $40 and $80 to be added on top of your mortgage payment per month for every $100,000 that you borrow.
Typically, as the life of the loan matures, and as soon as you have about 20 percent equity in the home (meaning that you owe 80 percent or less of the value of the home) you may cancel your private mortgage insurance and remove the added expense to your monthly mortgage payment.
The idea is to give qualified borrowers with a limited down payment a path home ownership.
This is one of the Freddie Mac's offerings in their attempt to cultivate a strong and stable mortgage market.
Several lenders throughout California do not offer this program.
Several more are not even aware that this program exists.
However, since you're here, I'll be able to help you get set up with this program.
It might just not have been an option that came up when you were looking around at programs before.
Key Features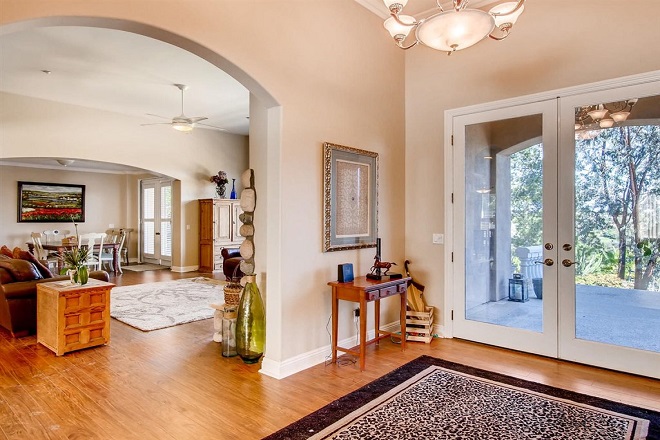 As a conventional loan, you have access to a 15-year fixed loan term, a 20-year fixed loan term, and a 30-year fixed loan term.


You do not have to be a first-time homebuyer. You can be a repeat homebuyer.


A first-time homebuyer is an individual who meets the following requirements:


The borrower is purchasing the mortgaged premises.


The borrower will reside in the mortgaged premises as a primary residence.


The borrower has not had any ownership interest (sole or joint) in a residential property during the previous three-year period preceding the date of the purchase of the mortgaged premises.


A displaced homemaker or single parent may be considered as a first-time home buyer so long as the individual has had no ownership interest in a residential property during the preceding three-year period other than an ownership interest in the marital residence with a spouse.


If the displaced homemaker or single parent solely owned the marital residence, or solely or jointly own a second home or investment property, the borrower may not be considered as a first-time home buyer.
You may not own other properties in the United States.


You may only use this loan in if you intend on it being your primary residence.


Condominiums can also qualify for this loan.


The maximum loan-to-value rate for this loan is 97 percent. The maximum total loan-to-value rate is 105 percent. In other words, this loan will finance up to 97 percent of the value of the home.


You do not need to contribute any personal money at all toward the down payment and closing costs of the loan. It is perfectly OK to have 100 percent of the funds that gifted to you from any source.
You do not have to have the minimum reserves on hand. In other words, you do not need to have a certain amount of money in the bank in order to qualify.


As this is a loan from Freddie Mac, the loan will be processed by their Loan Prospector software. Your debt-to-income ratio will be determined by what the Loan Prospector finds. This loan can also be manually underwritten by the lender. Use of the Loan Prospector software is not a strict requirement.


Potential homebuyers who use this loan must undergo homeownership education through Credit Smart.


MCC tax credits (Mortgage Credit Certificate) qualify and can count toward qualifying income. The amount in the Mortgage Credit Certificate that can be used as qualifying income may not exceed the maximum mortgage interest credit as permitted by the Internal Revenue Service. You are not required to provide a history of receipt of the MCC tax credit.


The income limit for San Diego County to qualify for this loan is $111,020.


The entire state of California has been designated as a High-Cost Area. That means your income limit is 140 percent of the area median income (AMI), rather than the standard 100 percent that you will see other parts of the country.


If the home is in an underserved area, there is no income limit at all.


The Home Possible Advantage Private Mortgage Insurance requirement is almost 50 percent less than the Federal Housing Administration's Mortgage Insurance Premium.


Unlike a loan from the Federal Housing Administration, the Home Possible Advantage loan does not require mortgage insurance payments up front.


The rate for the Home Possible Advantage is lower because there are fewer loan level price adjustments.


The Private Mortgage Insurance on a Home Possible Advantage loan can be completely removed when you reach 80 percent of the LTV (loan-to-value).


The money from the down payment can come from a number of sources – including unsourced cash.


Co-borrowers can use their income to qualify, even if they have little or no credit history.


The Home Possible loan offers "no cash-out" refinancing. No cash out refinancing is defined as the refinancing of an existing mortgage for an amount equal to or less than the existing outstanding loan balance plus an additional loan settlement cost. It is done primarily to lower the interest rate charged on the loan and/or to change the term of the mortgage.


The seller of the home is required to verify all reported income on the loan application. Likewise, all of the reported income that has been confirmed as stable monthly income must be used to qualify borrower in determining whether the borrower meets the income limits.
Permitted sources of funds include the following:


For minimum borrower contribution, the borrower uses his personal funds.


For the down payment on the home, the borrower may use his personal funds or other borrower funds.


If additional equity is needed for a no cashout refinancing transaction, the borrower may use his personal funds or use other borrower funds.


The closing costs, financing costs and the prepaid/escrows may come from the borrower's personal funds, other borrower funds, or flexible sources of funds.


Reserves may come from personal borrower funds, other borrower funds or eligible assets.


In other words, as long as it is cash, other borrower funds can come from just about anywhere. This includes money from family members such as mothers, fathers, aunts, uncles, brothers, sisters, children, roommates and more.


For 2- to 4-unit homes, the borrower must have minimum reserves equal to two months.


For single unit homes, no minimum reserves are required.


Single unit homes, 2-unit homes, 3-unit homes and 4-unit homes that are used as primary residences are eligible for Home Possible mortgages.


Condominiums are eligible for this loan.


Homes that qualify under Planned Urban Development are eligible for this loan.


Some manufactured homes (restrictions apply) are eligible for the Home Possible loan. Manufactured homes do not qualify for the Home Possible Advantage loan.


As a borrower, you must fit into one of these three categories:

You must be a first-time homebuyer, a move-up borrower or a retiree. Being a first-time homebuyer is not a requirement, but you cannot be a second time homebuyer who already owns a home.

You must belong to a family who lives in an under served area.

Your income must be considered a very low, low or moderate.

Major advantages of this program include:


Stable monthly payments with fixed rate mortgages with terms of up to 30 years.


Flexible sources of funds – no limits are placed on the sources of your money.


When the loan-to-value ratio is greater than 90 percent, you can qualify for a reduced mortgage insurance coverage level.


The five-year cost of Private Mortgage Insurance is substantially lower than the Federal Housing Administration Mortgage Insurance Premium. Furthermore, you do not need to pay Private Mortgage Insurance up front.


The loan for the Home Possible mortgage program does not have to go through Loan Prospector. Lenders are free to manually underwrite the loan policy.


Mortgages that are ineligible for refinancing through the Home Possible mortgage loan include:


Affordable Merit Rate Mortgages


A-minus Mortgages


Seasoned Mortgages


Financed Permanent Buydown Mortgages


Seller-Owned Modified Mortgages and Seller-Owned Converted Mortgages


Mortgages with Capitalized Balances


FHA and VA Mortgages


Section 502 GRH Mortgages


Section 184 Native American Mortgages


Super Conforming Mortgages

Freddie Mac Relief Finance Mortgages – Same Servicer and Freddie Mac Relief Refinance Mortgages – Open Access
Conclusion
There's a lot to learn about programs like the Home Possible loan program.
We already mentioned some other helpful links to help educate on the Home Possible mortgage program at the beginning.
But if you're still feeling a little bit lost, then please reach out to me.
I'll help you figure out exactly what you need to do and what will really be helpful to you when you're looking for a new home in San Diego.
What do you think?
Is taking advantage of this new mortgage loan something for you?
☎ I would love to help assist you with your home purchase, home sale, or home loan - please feel free to give me a call, text, or use the form below.
Your Home Possible Insider,
Scott
Get Scott's Personal Help Below...
Where Do You Want To Go Next?
By clicking "Send" I/We agree by electronic signature as stated below: 1) To be contacted by telephone even if the telephone number appears on a State/National Do Not Call registry or any company's Do Not Contact lists. 2) To this website's Privacy Policy and Terms of Use.
See San Diego's Newest Listings Below...