San Diego FHA Approved Condos For Sale in 2023 | 2024
Posted by Scott Taylor on Wednesday, March 15, 2023 at 11:57 PM
By Scott Taylor / March 15, 2023
Comment
When you are considering a property purchase in San Diego, and you are also looking into FHA loans, there are some things that you need to be aware of.
TOP POST: San Diego Mortgage Rates: Trends, Predictions, & Forecasts in 2023 | 2024
One of these is that the rules for FHA approved condos have recently changed. A condo must meet certain stipulations to be eligible for this type of loan.
READ: 6 Reasons San Diego is California's #1 Real Estate Buy in 2023 | 2024
Here is a look at these stipulations and everything else you'll need to know if you are trying to find the best condo for your needs and your budget.
Here's a quick rundown of our list:
Condos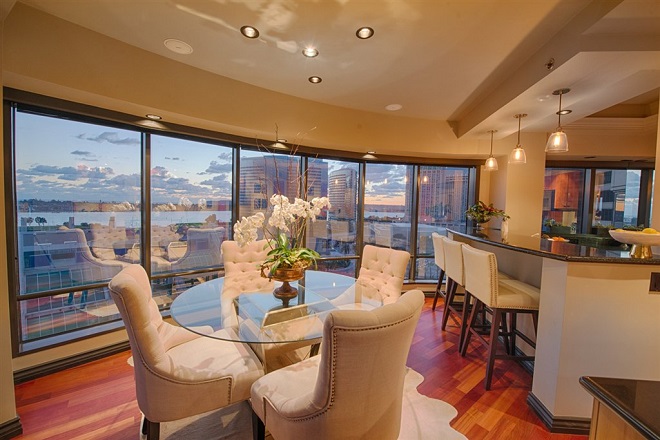 If you aren't quite sure what makes something a condo, it's a matter of ownership.
A condo is like an apartment in the fact that there may be common areas, like walkways, halls, and other things.
JUST UPDATED: San Diego's 7 Best Places to Live in 2023 | 2024
There are also numerous condos enclosed in the same building or structure.
At the same time, condos are like homes in the fact that someone purchases and owns them, instead of just paying rent.
JUST UPDATED: San Diego Real Estate Market Forecast in 2023 | 2024
This means that you will likely need a loan to purchase one.
You can get a head start on things and check out San Diego condos for sale here.
FHA Loans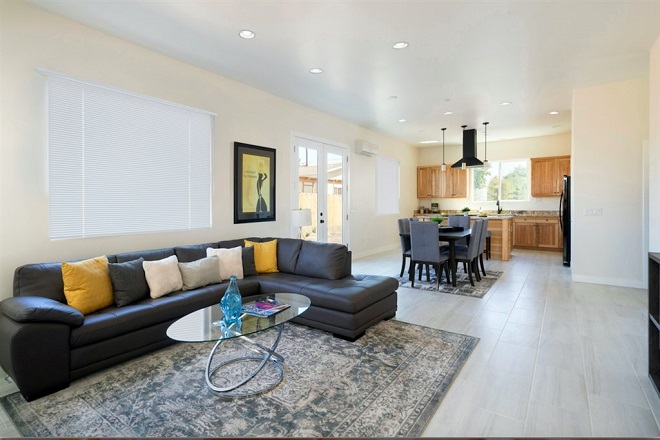 FHA loans are loans that are funded by the Federal Housing Administration.
This type of loan allows many people to be able to qualify for a mortgage loan, when other conventional loans wouldn't be available to them.
TOP POST: 5 San Diego Housing Predictions in 2023 | 2024
It also offers a buyer low down payments and you don't have to have great credit to qualify.
On the flip side, in most cases, you will have to get mortgage insurance.
VISIT: San Diego's 7 Wealthiest Neighborhoods in 2023 | 2024
Furthermore, in the case of condos, you'll have to be sure it's an approved building or you won't be able to qualify for this type of loan.
Make sure you check-out our San Diego FHA mortgage loan articles for more details.
FHA Approved Condos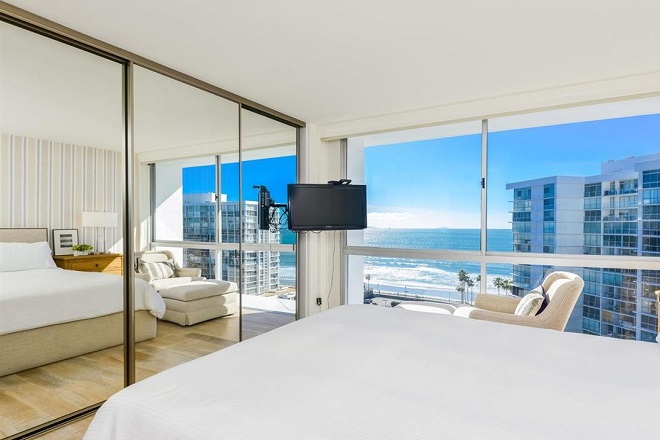 When you're looking for an FHA approved condo, the first thing you should do is check the HUD website.
While there, you can do a search to see what is in your area or the neighborhoods you are interested in moving to.
VISIT: San Diego's 10 Most Affordable Neighborhoods in 2023 | 2024
If this doesn't help you much or you don't find any condos in your area, you can also get more information on the website and ask any questions you may have.
You might also be interested in the basic rules for FHA Condos, so you can know what to look for.
Get Pre-Approved in 60 Seconds...
(No Social Security Number Needed)
By proceeding, you consent to receive calls and texts at the number you provided, including marketing by auto-dialer, pre-recorded voicemail, and email, from this site's operators about real estate related matters, but not as a condition of purchase. You also agree to our Terms of Service, and to our Privacy Policy regarding the information relating to you. Message and data rates may apply. This consent applies even if you are on a corporate, state or national Do Not Call list. This site is protected by reCAPTCHA and the Google Privacy Policy and Terms of Service apply.
FHA Condominium Rules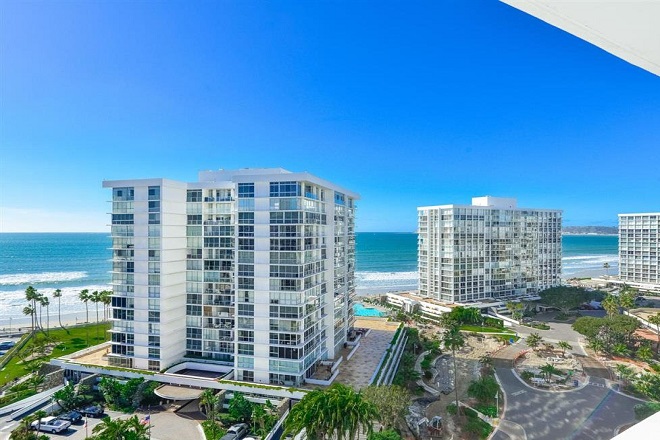 - There can be no court cases or litigation against the entire building, nor can they be actively suing anyone.
- The building must be formally approved by FHA, which is something that requires a complex to complete a bit of paperwork.
NEW POST: San Diego's Best 5 Private Country Clubs in 2023 | 2024
- There must be at least 2 condos in the building.
- One person cannot own more than 10% of all the condo units in the complex.
- There must be an ownership of at least 50% in the building.
- If there are any people with delinquent dues for more than 2 months, the percentage must be less than 15%.
- The complex must have an adequate amount of insurance protecting it against liability and other hazards.
- Documents such as bank statements and yearly budgets may be looked at to see what the building's finances look like.
READ: 7 Reasons to Buy a Home in San Diego in 2023 | 2024
There are exceptions to these rules, but as a whole, if the condo you're looking at isn't found on the HUD site, there isn't much you can do.
However, since these rules are relatively new, there are new properties being added all the time.
TOP POST: San Diego Housing Bubble? 5 Reasons Why It Won't Crash in 2023 | 2024
It is really a matter of a complex getting approved for the program, which essentially involves applying, filling out the proper forms, and returning them.
A property will need to reapply every 2 years, since the certification process is only good for 2 years at a time.
Old Rule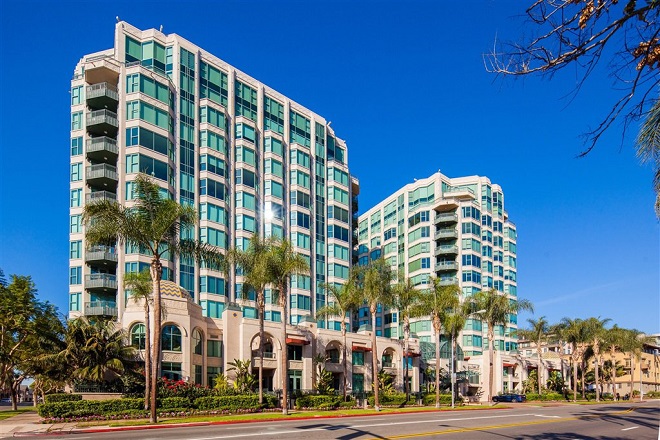 Previously you could qualify for something called a spot approval, which only applied to the condo you were trying to buy.
EXPOSED: The 'Real' San Diego Cost of Living Guide in 2023 | 2024
There were still stipulations to meet but they were less astringent and didn't always need to apply to the whole building.
This policy was changed in 2010 to the new rules that are currently in place.
Tips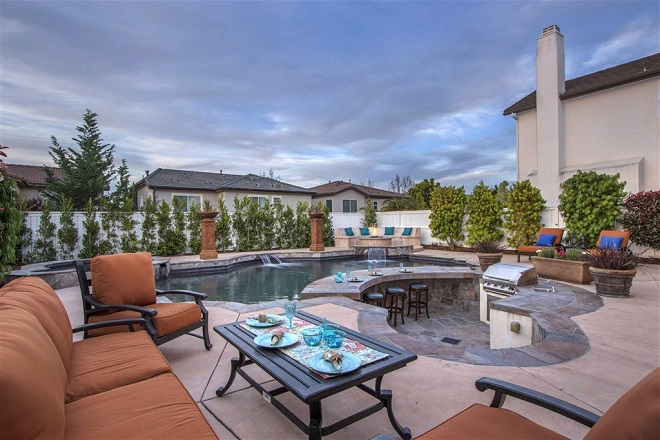 If a condo that you are interested in isn't FHA approved, you may want to look somewhere else.
Although the process is quite easy to register for, it is a lot of work for the complex to have to do, if there aren't many people interested.
READ: San Diego vs Los Angeles: Which SoCal City is Best in 2023 | 2024?
However, if there are a few people interested, you may be able to convince a condo board to fill out the paperwork.
You might want to check with real estate agents in your area to find out if a certain complex has many prospective buyers or not.
They may also be able to help you contact the building you're interested in, to see if they are currently in the process of getting approved for the FHA program.
It's important to note that you don't have to get an FHA loan to buy a condo, but it is a little harder to qualify for a different type of loan on one.
READ: 5 (Hot) Up and Coming San Diego Neighborhoods in 2023 | 2024
You'll have to have a good credit score and be able to make a higher down payment, among other things.
This can be rather hard for most people to do, which is why FHA loans work for so many different types of people.
READ: 9 Best Places for Families to Live in San Diego in 2023 | 2024
Make sure you check out our San Diego mortgage loan blog where we are constantly updating you with the latest trends and mortgage products available locally in San Diego.
The Takeaway


There are new rules in place for FHA approved condos.
If you're interested in finding a new condo to purchase in San Diego, you'll not only need to know which buildings are eligible for the program, but you'll also need to know which ones are approved.
TOP POST: Zillow San Diego: 5 Lies, Fraudulent and Deceitful Tactics Used in 2023 | 2024
You can go to the HUD website to search the places in your desired area or talk to a professional to see if other prospective places are close to being approved.
This can also help you determine if you should simply find other locations to consider.
There are pros and cons to buying a condo this way, but since FHA loans are generally easier to get than traditional loans, you may want to try your best to get approved this way.
VISIT: 7 Best Places to Live in San Diego for Millennials in 2023 | 2024
Additionally, condos are sometimes less expensive than regular family homes, and they are still considered an asset, so it is a valuable piece of property to consider.
What do you think?
I would love to help assist you with your home purchase, home sale, or home loan - please feel free to give me a call, text, or use the form below.
Your FHA Condo Insider,
Scott
Get Scott's Personal Help Below...
Where Do You Want To Go Next?
By clicking "Send" I/We agree by electronic signature as stated below: 1) To be contacted by telephone even if the telephone number appears on a State/National Do Not Call registry or any company's Do Not Contact lists. 2) To this website's Privacy Policy and Terms of Use.
See Our Top Blog Posts Below...
See San Diego's FHA Approved Condos for Sale Below...