San Diego County CA Zip Codes in 2021
Posted by Scott Taylor on Thursday, April 1, 2021 at 8:55 PM
By Scott Taylor / April 1, 2021
Comment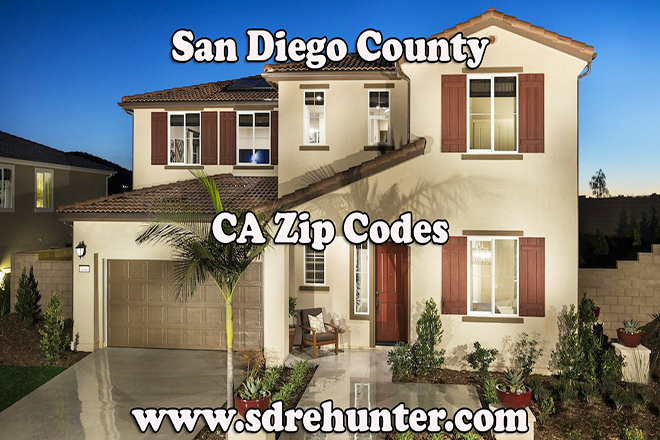 When you need to send a letter, you might not think about it, but you must include a zip code with the address before you can mail the document successfully.
This hasn't always been the case, but now it seems like something that we couldn't do without.
They help your mail and packages get exactly where they need to get, so you don't have to worry about it arriving at the proper place.
There isn't an elaborate story on how they came to be, but it is something that is essential to know, so you can understand why you must use them.
Have you ever taken the time to wonder where zip codes come from?
Keep reading for more information on the topic.
Here's a quick rundown of our list:
Adoption of Zip Codes
They have not been around forever, but they have been used for a number of years.
In the mid-20th century, as the mail service became more popular, it became clear that there had to be a way to organize everything, in order to make it easier to sort mail and make sure it was delivered to the right place.
At first, special codes were just being used in the most populated areas of America.
However, codes for the whole country became very necessary when many mail carriers had to go overseas to fight in World War II.
The postal system, as well as many other industries, was understaffed, so there needed to be a better way to streamline the entire process.
There simply wasn't a lot of time to go through the mail and sort it.
Thus, ZIP codes were born, although they were not the modern type we still use today.
Our modern zip codes were adopted starting in 1963.
This is around the same time that the shortened state codes started to be used as well.
ZIP, or Zone Improvement Plan, codes are not just for cities and states though.
If any place is large enough, it may have its own zip code.
This includes places like airports or college campuses, as well as large corporations.
Zip codes have been used in the past to help determine property values, and figure out whether or not a neighborhood is a desirable place to live.
You can probably think of a few zip codes that you know of that prove this point.
Of course, this isn't the only thing you need to know about zip codes though.
You may also be wondering why they are 5 digits long.
San Diego Homeowners: We have qualified buyers desperately seeking to buy immediately and pay top dollar…
What the 5 Numbers Mean
Each digit has its own special meaning, and is a code to pinpoint the location.
The first number indicates the major region of the country, essentially the state that an address is in.
The second and third numbers are specialized according to your smaller region, like a central mail-processing center in your area.
Finally, the last 2 numbers are codes that signify the post office that is closest to you.
Sometimes there are 4 additional digits that are added to the end of your zip code.
These numbers narrow down your location even further.
They don't have to be used each time someone sends you a letter or bill, but it helps when it comes to keeping everything in order.
You should know the extra 4 digits for your zip code, as you might need them for a number of reasons.
Depending on how large the area you live in is, there can be many zip codes in a location.
You can look at a map of how these zip code zones are determined here.
This is the reason that there are many zip codes in San Diego County, since it is a rather large area.
See the latest San Diego homes, townhomes, and condos for sale here...
---
Blog Post Interrupt
Must Watch: The 5 San Diego Mortgage Trends I Am Seeing Now...









Back to the Post
---
Here's a look at all of them.
They can help you determine what properties are available in certain neighborhoods or part of the county you want to live in.
Alpine - 90901


Bonita - 91902


Bonsall – 92003


Borrego Springs/Otillo Wells - 92004


Boulevard - 91905


Camp Pendleton - 92055


Campo - 91906


Cardiff by the Sea - 92007


Carlsbad – 92008, 92009, 92010, 92011


Carmel Valley - 92130


Chula Vista – 91910, 91911, 91913, 91914, 91915


City Heights - 92105


Clairemont - 92117


College Grove - 92115


Coronado - 92118


Del Mar - 92014


Descanso - 91916


Downtown - 92101


Dulzura - 91917


El Cajon – 92019, 92020, 92021


Encanto - 92114


Encinitas – 92024


Escondido - 92025, 92026, 92027, 92029


Fallbrook - 92028


Grantville - 92120


Hillcrest - 92103


Imperial Beach - 91932


Jacumba - 91934


Jamul - 91935


Julian - 92036


La Jolla - 92037


La Mesa – 91941, 91942


Lakeside - 92040


Lemon Grove - 91945


Linda Vista - 92111


Logan Heights - 92113


Mira Mesa - 92126


Mission Valley - 92108


National City - 91950


Navajo - 92119


Normal Heights - 92116


North Park - 92104


Ocean Beach - 92107


Oceanside – 92056, 92057, 92058


Oceanside/Camp Pendleton – 92054


Old Town - 92110


Otay Mesa - 92154


Pacific Beach - 92109


Pala - 92069


Paradise Hills - 92139


Pauma Valley/Pala – 92061


Pine Valley - 91962


Point Loma - 92106


Potrero - 91963


Poway - 92064


Ramona - 92065


Ranchita/Warner Springs - 92066


Rancho Bernardo – 92127, 92128, 92197, 92199


Rancho Penasquitos - 92129


Rancho Santa Fe - 92091


San Diego – 92102, 92140


San Marcos – 92069, 92078


San Ysidro – 92173


Santa Ysabel - 92070


Santee - 92071


Scripps Ranch – 92131


Serra Mesa - 92123


Solana Beach - 92075


Sorrento Valley - 92121


Spring Valley – 91977, 91978


Tecate - 91980


Tierrasanta - 92124


University - 92122


Valley Center - 92082


Vista – 92081, 92083, 92084


Warner Springs – 92086
What do you think?
Quite a big list - have I missed any in San Diego.
Leave me a comment below – or, contact me here.
Your Zip Insider,
Scott
7 "Did You Know" San Diego Loan Secrets Revealed!




Where Do You Want To Go Next?
By clicking "Send" I/We agree by electronic signature as stated below: 1) To be contacted by telephone even if the telephone number appears on a State/National Do Not Call registry or any company's Do Not Contact lists. 2) To this website's Privacy Policy and Terms of Use.
See San Diego's Newest Listings Below...