San Diego County CA Property Taxes in 2021
Posted by Scott Taylor on Tuesday, July 13, 2021 at 4:00 PM
By Scott Taylor / July 13, 2021
Comment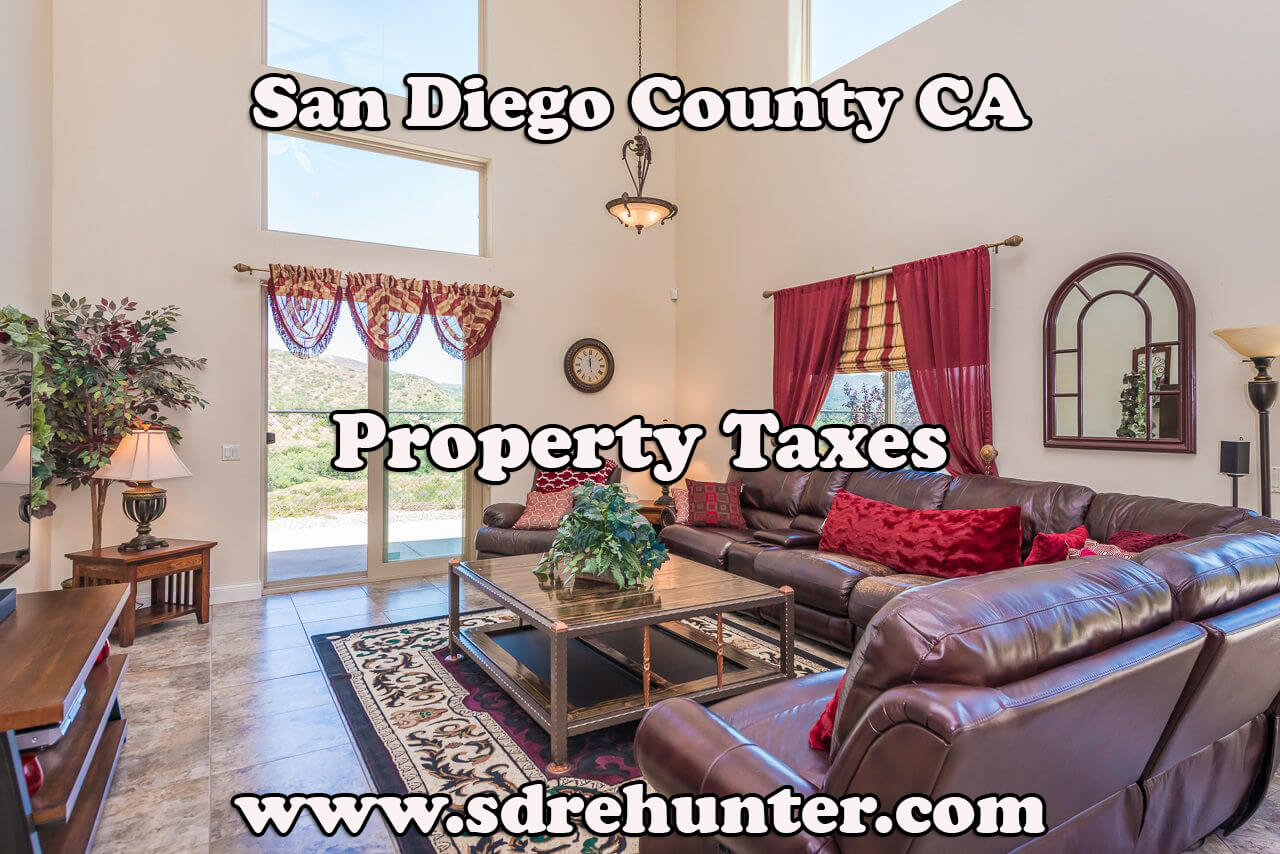 Paying your property taxes in San Diego is a relatively straightforward process, if you know exactly what the rules are. 
If you do not, you'll probably end up very confused and may not pay your taxes on time, which leads to owing extra money and fees. 
On the other hand, once you know all the rules and how everything works, you won't have to worry about the ins and outs, since you'll know when, how, and what amount is due.
Read this article for all the information you need to know to pay your property taxes, including details on exemptions and credits. 
Here's a quick rundown of our list:
Due Dates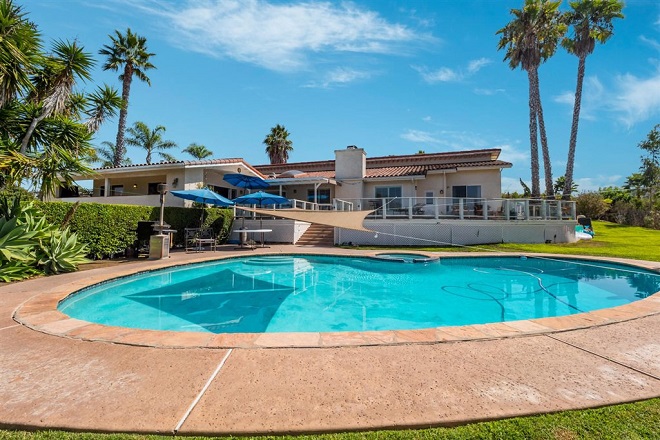 The due dates on your property taxes are something that leaves many people perplexed.
Unlike the norm, the fiscal year for property tax purposes starts on July 1 each year. 
You must also be aware that you have to pay these taxes twice a year. 
If you haven't owned your house for a whole year, you will receive a pro-rated bill, so you will still be responsible for paying these taxes.
The first payment is due by December 10 and the second is due by April 10. 
The payments should be postmarked by these dates and not necessarily at the tax collector's office on that date.
However, you don't want to put off paying your taxes, since it could lead to adverse effects for years to come. 
For example, if you do not pay by these dates, you will incur late penalty charges or worse, depending on how much you owe or how late you paid a bill.
When you receive your tax bill, all of this information is printed on it, but it never hurts to do research for yourself. 
We've written extensively about San Diego property tax due dates. 
Tax Rates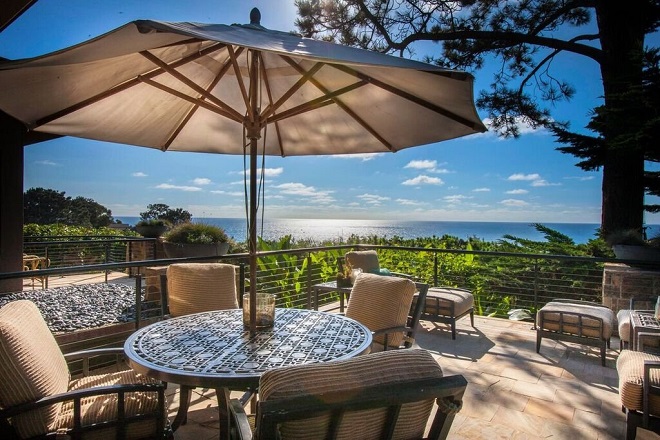 It is important to understand how your property taxes are calculated.
The County Assessor for San Diego assesses the value of each home, based on age, size, neighborhood, and other stipulations. 
After that assessment is made, the taxes are tallied. 
Essentially, the property taxes equal 1% of the value of your property, plus any bonds that were approved through local elections. 
These bonds will be on your tax bills as well, so be sure to read the entire bill, in order to know what you are paying for.
There are limits to how much your taxes can be raised each year, so they shouldn't skyrocket from one year to the next. 
The taxes can't be raised more than 2 percent a year, but they can be raised each year, so they may get higher every year. 
We've written extensively about San Diego property tax rates. 
Homeowners Property Tax Exemption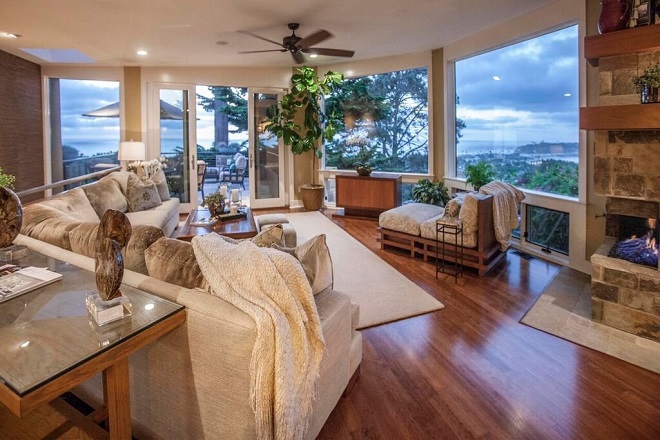 It isn't all gloomy when it comes to paying property taxes however.
You may be able to benefit from a number of exemptions, but one of the most significant ones is the Homeowner's Property Tax Exemption.
This program is offered by the Assessor's Office through the state of California. 
It allows you to get a $7,000 reduction in the assessed value of your property, or a savings of around $70 a year. 
The best part is that you may qualify for it for more than one year and all you have to do is fill out an application to see if you are eligible. 
You must file for this exemption no later than February 15 for the full amount. 
If you don't, you won't get the full exemption amount. 
You shouldn't have to fill out the application more than once though, since you will automatically keep getting this exemption for as long as you qualify. 
We've written extensively about San Diego homeowners property tax exemptions. 
---
Blog Post Interrupt
The 5 San Diego Real Estate Questions I Get Asked the Most...


Back to the Post
---
Homeowners Tax Deductions and Credits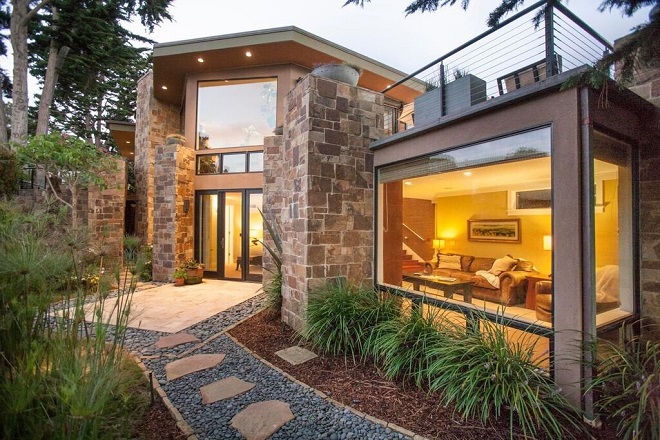 Besides exemptions, there are deductions and credits that may be able to save you money on your property taxes. 
Here are some of the most common.
Mortgage Interest. As long as your loan wasn't over $1,000,000, you can take some of the interest that you pay in mortgage costs each year off your taxes.
Property Taxes. You can deduct the amount of your home's property taxes each year, but this only covers the amount you paid and not any other fees. 
Home Office. If you work from home and follow other applicable laws for a home office, you can get a home office deduction, which equals around $5 a square foot, up to 300 feet. 
Energy Upgrades. When you upgrade your home with items that are energy efficient, like a/c units or windows, you can get a tax credit on 10% of the cost of these items, up to $500. 
Home Improvements. Sometimes people need to take out loans to make upgrades to their home, which can lead to deductions in your taxes if you meet the qualifications.
Natural Disasters. If you live in an area that has been the site of a natural disaster, you can get a property tax deduction, granted your county was declared a disaster area.
We've written extensively about San Diego homeowners tax deductions and credits.
Supplemental Property Taxes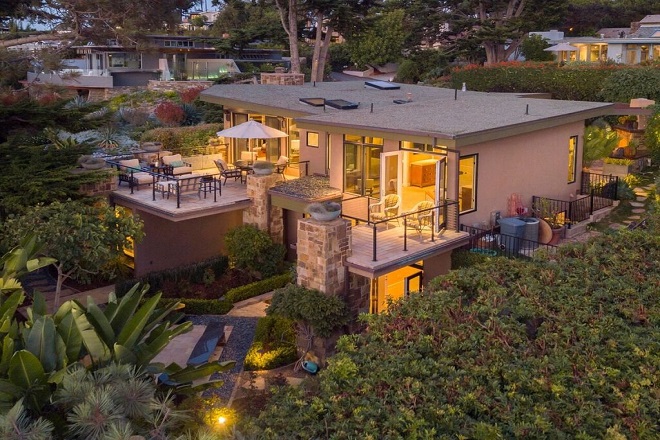 Supplemental property taxes are taxes you have to pay on your home, in addition to your regular property taxes. 
In San Diego, each time someone purchases a home, the property's value is reassessed.
Calculating this ensure that the new owners are paying a fair amount of tax. 
The difference in the taxes after it's assessed show up in a supplemental bill. 
One positive thing is that this amount may be higher or lower, so it can work out in your favor. 
One of these bills will arrive at your house if you bought a home in the last year or if you have made major improvements. 
After that time, the new assessment amount is factored into your property taxes. 
We've written extensively about San Diego supplemental property taxes. 
Capital Gains Tax on Real Estate
Another area where you may have to pay taxes on your property is through capital gains. 
A capital gain takes place when you sell one of your assets for more money than you paid for it. 
In this case, it refers to your home or property. 
You have to pay taxes on the profit you made during this type of sale. 
For instance, if you purchased a home for $100,000 and sold it for $150,000, you would have to pay capital gains tax on the $50,000 profit. 
The amount of tax you pay is based on your income, so the more money you make a year, the more you would likely pay. 
We've written extensively about San Diego capital gains tax on real estate.
What do you think?
Does this point you in the right direction about San Diego taxes on real estate?
Leave me a comment below – or, contact me here. 
Your San Diego Tax Insider, 
Scott
Where Do You Want To Go Next?
By clicking "Send" I/We agree by electronic signature as stated below: 1) To be contacted by telephone even if the telephone number appears on a State/National Do Not Call registry or any company's Do Not Contact lists. 2) To this website's Privacy Policy and Terms of Use.
See San Diego's Newest Listings Below...
Get Scott's Personal Help Below...