San Diego Capital Gains Tax on Primary Residence in 2022
Posted by Scott Taylor on Thursday, November 4, 2021 at 1:15 AM
By Scott Taylor / November 4, 2021
Comment
When you're selling your house, you probably aren't thinking about your taxes, but that doesn't mean that it won't greatly affect them.
Most of the time, selling anything is already a rather complicated thing, and houses are something that usually involves a lot of money, paperwork, and time.
However, not all aspects of the process have to be complicated or stressful.
There are tax laws put in place to help whenever you are selling, to make your life a little easier.
In San Diego, you are able to take advantage of a tax exemption when you sell your primary residence.
There are many stipulations in place to qualify, but they are not too hard to meet.
Here's a look at how the process works, so you can see if you're able to take advantage of it and how to do so.
Here's a quick rundown of our list:
Capital Gains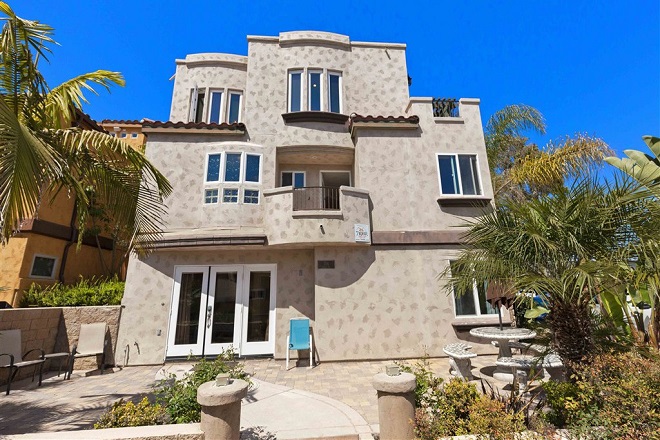 A capital gain is really just a fancy term that means you made a profit off the sale of something.
For instance, if you purchased a home for a certain price, and then sold it years later for a higher amount, you will be taxed on the profit that you made when you sold it.
In this case, we are talking about your primary home.
A primary home is a home that you live in year round.
You have to have lived in this home for 2 out of the last 5 years before you sold it to meet this requirement.
Furthermore, you must have owned the home for 2 years before you sell it.
However, it is important to understand that these years don't have to be consecutive.
If you only have one home, this would be your primary residence, so you don't have to worry too much if you meet this aspect or not.
Get Pre-Approved for a San Diego home loan in 60 seconds or less – no social security number needed. Get Started ›
Calculating Capital Gains
If you are wondering how to calculate the capital gain amount, it isn't that hard to do, even if you aren't a whiz at math.
While it is essentially the amount you sold your house for minus the amount you paid, there is a bit more to it as well.
You can subtract a number of things from the dollar amount of the profit when you are calculating the capital gain.
Any improvements you made


Fees associated with selling


Fees associated with buying
Once you take the amount you sold the house for and subtract the purchase price of the property, plus any other fees listed that apply, you will have the amount of your capital gain.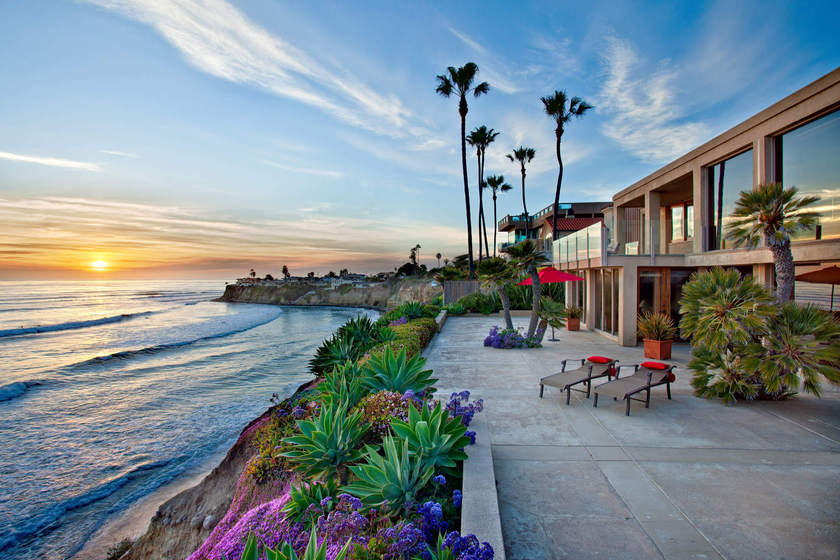 Own a home in San Diego and you want to get a personalized home valuation for it to see how much you can walk away in profit in this exciting market? See Now ›
Taxes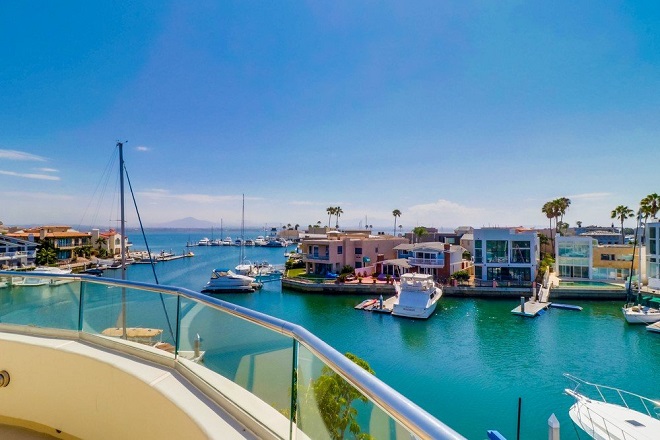 In the state of California, both state and federal taxes must be calculated when it comes to capital gains.
Get Pre-Approved in 60 Seconds...
(No Social Security Number Needed)
By proceeding, you consent to receive calls and texts at the number you provided, including marketing by auto-dialer, pre-recorded voicemail, and email, from this site's operators about real estate related matters, but not as a condition of purchase. You also agree to our Terms of Service, and to our Privacy Policy regarding the information relating to you. Message and data rates may apply. This consent applies even if you are on a corporate, state or national Do Not Call list. This site is protected by reCAPTCHA and the Google Privacy Policy and Terms of Service apply.
Federal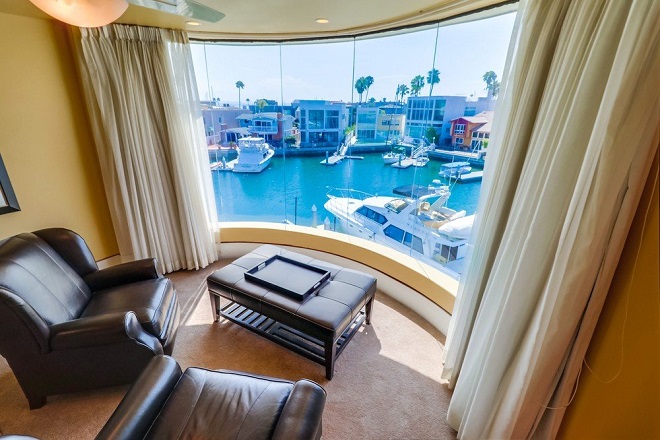 The Taxpayer Relief Act of 1997 offers an exemption regarding this type of gain to an individual for up to $250,000.
The total is $500,000 for married couples, and can be $250,000 for each person when it comes to couples that are not married but jointly own and sell a home together.
In the case of married couples, each person has to meet all the requirements in order to get the exemption.
If one person doesn't and the other does, the person that is eligible will still be able to get the exemption in the amount of $250,000.
This means if you sell a home and don't make more than this amount on the sale, you are not taxed by the government on the amount of profit you made.
You are only allowed to take this exemption once every two years and you don't get to take an exemption if you end up with a loss.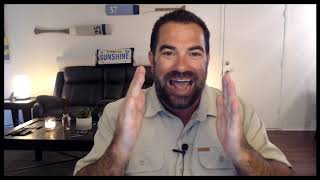 Find out what the latest and greatest San Diego home loans are right now. Detailed video and post reveals all. See it Now ›
State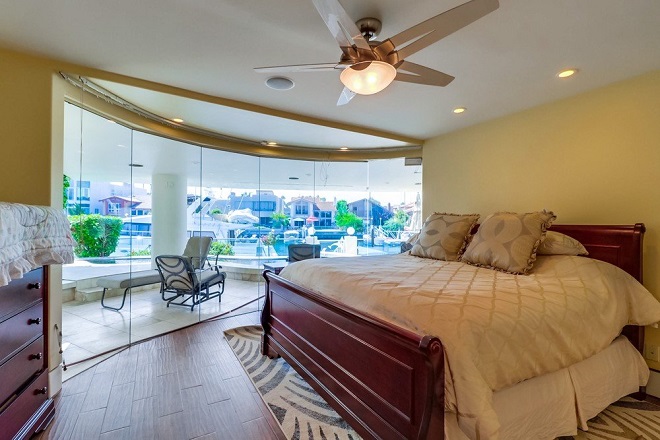 When it comes to the state taxes, California considers any capital gains to be your income and it is taxed at the same amount as your regular taxes.
In other words, you will have to pay the same percentage on your capital gains as you pay on everything else you earn.
Do you own a home in San Diego and want a fast, free, and automated home valuation in 30 seconds or less? Get One Now ›
Partial Amounts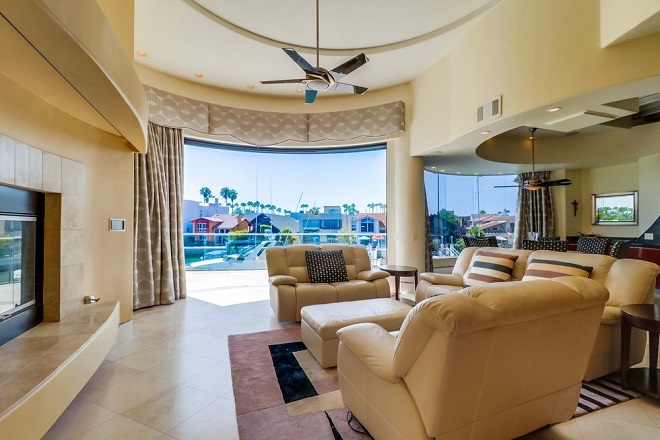 In some cases, you are able to get partial exemptions, if you do not meet the full requirements.
Here's a look at some ways you can get one:
You had to relocate because of employment.


You have major health issues.


You have been a victim of a natural disaster.


You got divorced.


There are other unanticipated life-changing events.
It is helpful to have documentation to back up any of these reasons, just in case the IRS asks to see it.
Another thing that you should keep in mind is that a partial exemption can really help you out, so you should always look into getting one if you can.
This is due to the fact that you may not have made as much on your home sale, so you don't need the full amount of a full exemption to offset the tax costs.
You should definitely do your research and calculate the gain on your home, so you can understand how these tax rules can work in your favor.
Get Pre-Approved for a San Diego home loan in 60 seconds or less – no social security number needed. Get Started ›
Overview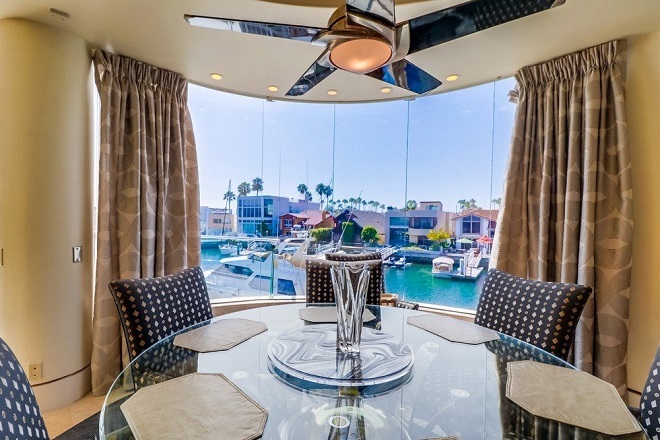 When it comes to selling your home, there are capital gain taxes that you must be aware of.
This includes taxes on the federal and state level if you live in San Diego.
While you can't do much about the state taxes, there is a bit of a buffer in the case of federal taxes.
In regards to your primary home, you are able to take an exemption of $250,000 if you are single and $500,000 if you are married, granted you meet the requirements.
The requirements aren't too hard to meet, but there are specific rules about how long you have to have owned your home and how long you must live in it.
This can offset the taxes on the profit you made a bit, or even offset them entirely in some instances.
There is also the chance to be able to take partial exemptions in some cases, so you don't have to be concerned that selling your house will harm you financially when it comes to taxes.
What do you think?
Can you now think of some great strategies in which you can lower your property gains taxes?
Your Property Gains Tax Insider,
Scott
Get Scott's Personal Help Below...
Where Do You Want To Go Next?
By clicking "Send" I/We agree by electronic signature as stated below: 1) To be contacted by telephone even if the telephone number appears on a State/National Do Not Call registry or any company's Do Not Contact lists. 2) To this website's Privacy Policy and Terms of Use.
See San Diego's Newest Listings Below...