San Diego CA Home Appraisals: The Good, Bad, and the Ugly in 2023 | 2024
Posted by Scott Taylor on Thursday, March 16, 2023 at 11:53 PM
By Scott Taylor / March 16, 2023
Comment
Whether you are buying or selling a home, it goes without saying that you want the best bang for your buck.
However, looking over a home, especially when it's your own, can make estimating what it's worth difficult.
In either side of the process, having a professional appraisal done can help you get the most for your home or for your money.
TOP POST: San Diego Mortgage Rates: Trends, Predictions, & Forecasts in 2023 | 2024
Therein comes a home appraisal.
A home appraisal is a professional opinion given by a professional appraiser that estimates the home's value.
Appraisals are quite common in both purchasing and sales when it comes to real estate, and (usually) mandatory when it comes to financing - except in select loans.
Lenders especially rely on them, as appraisals help insure that homeowners are not borrowing more than they need for a property they want, which can lead to the borrower defaulting on their mortgage, and potentially going into foreclosure.
Understanding both their importance, and how they work, can help make the process that much easier for you.
READ: 6 Reasons San Diego is California's #1 Real Estate Buy in 2023 | 2024
Due to the risk factor at play for lenders, they will typically be the one to order the appraisal.
The Appraisal Institute, an association of professional real estate appraisers, state that a qualified appraiser must be licensed or certified; this is required in all 50 states.
JUST UPDATED: San Diego's 7 Best Places to Live in 2023 | 2024
They also require that the appraiser be familiar with the local area of the home or property that they will be appraising.
Federal regulations also require that the appraiser be impartial, and have no direct or indirect interest in the transaction.
JUST UPDATED: San Diego Real Estate Market Forecast in 2023 | 2024
Fannie Mae additionally requires appraisers to certify that they have experience appraising similar properties in the same geographic area.
Given how a property is appraised, all of these values are especially important and can help you feel confident in the qualified appraiser working to help you buy or sell a home.
How do they determine the value of the property?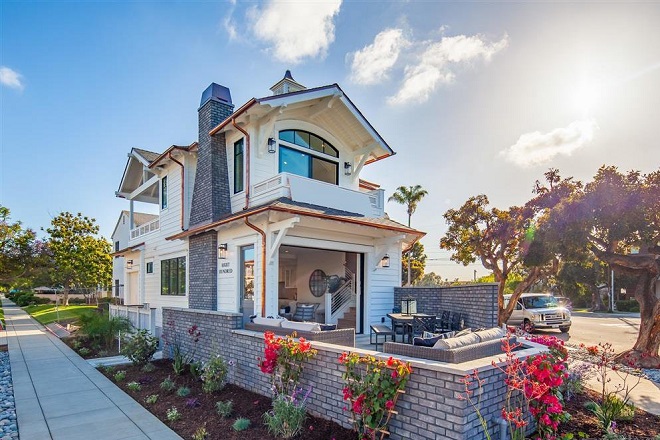 The appraisal value tends to be heavily influenced both by recent sales of similar properties and properties within the same area, as well as by market trends.
The appraiser takes the home's amenities into account: square footage, number of bedrooms, bathrooms, the floor plan functionality, as well as other factors.
TOP POST: 5 San Diego Housing Predictions in 2023 | 2024
They will be performing a visual inspection of the entirety of the interior and exterior, so be aware of things that can bring the home's value down, such as poor curb appeal, damage, or repairs needing to be done.
In most scenarios, appraisers will use Fannie Mae's Uniform Residential Appraisal Report to record their findings of single-family homes.
VISIT: San Diego's 7 Wealthiest Neighborhoods in 2023 | 2024
The report will ask the appraiser for an in-depth description of the interior and exterior of the property, as well as other determining factors such as the surrounding neighborhood and recent sales.
A qualified appraiser will use this form to provide their analysis and conclusions on the property's value.

These reports are required to have:
A street map showing the property and comparable sales that were used in the appraiser's analysis
An exterior building sketch
A detailed explanation on the calculation of square footage
Photographs of the home's front, back and street scene
Front exterior photographs of each comparable property used
And any other information that the appraiser used to come to their conclusion e.g. market sales data, public land or tax records.
With all of this information, the appraiser will determine the property's fair market value.
It should be noted that an appraisal can cost several hundred dollars and, in most cases, the borrower will pay this fee.
VISIT: San Diego's 10 Most Affordable Neighborhoods in 2023 | 2024
(Expect to pay between $350 to $500 for one in San Diego on your home or condo. But, if you use my services I will gladly pay this for you...)
So, if you are buying a home, here is what you need to know: the appraisal will be one of the first steps in the closing process.
Typically, if the appraisal comes in at or above the contract price for the property, the transaction will proceed as planned.
If it comes in below the contract price, it can sometimes delay or derail the transaction entirely.
It is important to use the appraisal to your advantage as a buyer.
NEW POST: San Diego's Best 5 Private Country Clubs in 2023 | 2024
A low appraisal can make for an excellent bargaining point to convince the seller to lower the price to allow the transactions to move forward.
After all, neither party wants to be hung up on a delayed transaction.
If negotiation doesn't work, you can always look into getting a second appraisal done.
If you are selling a home, then you might have gathered what a low appraisal might mean for you.
A low appraisal value can mean that you will have to lower the price of your home if you want to get it sold.
Lenders wont' approve loans for more than what the fair market value of the home is, and buyers don't want to overpay for a home either.
READ: 7 Reasons to Buy a Home in San Diego in 2023 | 2024
Unfortunately, factors like distressed sales in your nearby area can drag down your own property's value.
These tend to include short sales or foreclosures.
However, you may be able to work with the appraiser by showing that your home is in better condition than surrounding areas.
These factors can make it tough to challenge an appraisal, but it pays to keep your home up to snuff and to keep educated on the factors involved.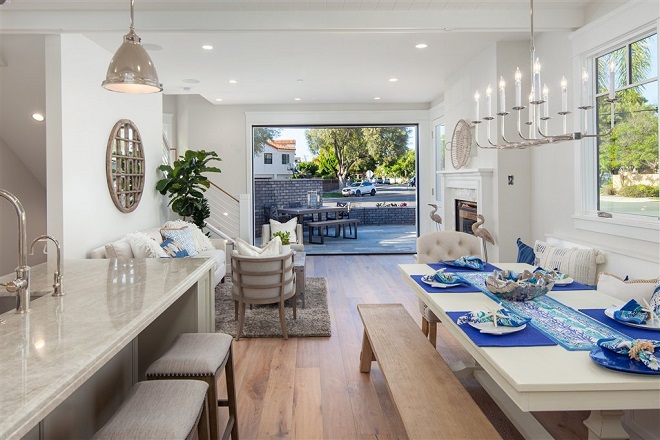 A low appraisal can also, unfortunately, keep you from refinancing your home.
If your existing mortgage is an FHA mortgage, however, you can refinance without an appraisal.
The San Diego FHA Streamline Refinance program is a fantastic tool for homeowners having trouble keeping their heads above water.
TOP POST: San Diego Housing Bubble? 5 Reasons Why It Won't Crash in 2023 | 2024
You know the factors, you know the requirements, and you now have a better understanding of what a home appraisal is, does, and is all about.
It might sound like a lot to take in, and a lot to worry about, but don't stress too much.
The process of closing a loan can feel overwhelming, but a home appraisal is just another step to make things run more smoothly and to ensure that no party involved is getting ripped off.
EXPOSED: The 'Real' San Diego Cost of Living Guide in 2023 | 2024
The major thing to note is being aware of when a low appraisal report comes in, and the effects it can have on your process.
Remember that you have options to make even a low home appraisal work in your favor.
What do you think?
Do you think this information is useful when it comes to dealing with home appraisals?
I would love to help assist you with your home purchase, home sale, or home loan - please feel free to give me a call, text, or use the form below.
Your Home Appraisal Insider,
Scott
Get Scott's Personal Help Below...
Where Do You Want To Go Next?
By clicking "Send" I/We agree by electronic signature as stated below: 1) To be contacted by telephone even if the telephone number appears on a State/National Do Not Call registry or any company's Do Not Contact lists. 2) To this website's Privacy Policy and Terms of Use.
See Our Top Blog Posts Below...
See San Diego's Newest Listings Below...