San Diego's 10 'Must Know' Real Estate Negotiation Tips for 2023 | 2024
Posted by Scott Taylor on Sunday, March 19, 2023 at 10:57 PM
By Scott Taylor / March 19, 2023
Comment
Whether you're looking to purchase real estate to rent it out or to live in, one of the most daunting parts of the process can be the negotiation process.
There's a lot that you need to know and a lot more that might not be information that people regularly give out.
JUST UPDATED: San Diego's 7 Best Places to Live in 2023 | 2024
You don't want to walk away with a bad dead, but it can be hard to find the line that the seller doesn't want to cross.
Following is a list of tips that should help you up your negotiation game and get you the best deal on real estate.
Here's a quick rundown of our list:
Be Prepared to Do a Lot of Talking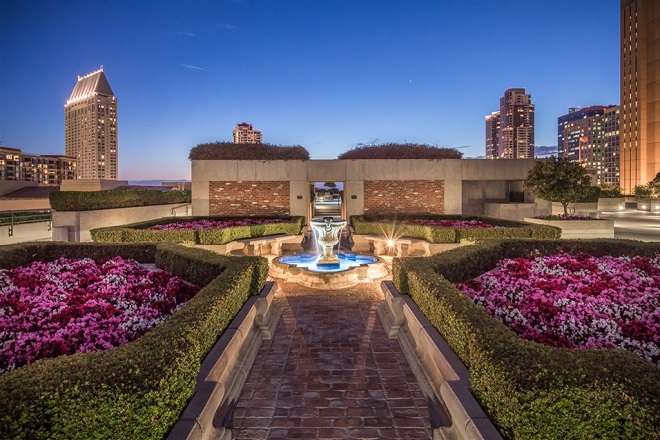 The first tip is crucial for people that don't purchase real estate on a regular basis.
You may think that not a lot of back and forth with the seller is the best way to get a good deal, but that isn't true.
You'll want to be prepared to be in this negotiation for longer than just one back and forth.
You'll be able to get more compromises out into the open if you are actively communicating with your seller.
JUST UPDATED: San Diego Real Estate Market Forecast in 2023 | 2024
When you're going back and forth about price and dates for inspections and closing, you'll want to try to get that last word in.
If your seller comes back with a different compromise, then take it and ask for something else.
Your seller will be less likely to keep coming back with more concessions if you do this.
This will mean that your seller will only ask (towards the end) for the things that they desperately want.
Get Pre-Approved for a San Diego home loan in 60 seconds or less – no social security number needed. Get Started ›
Research the Neighborhood
You likely already did some of this research when you were initially looking for houses.
But the research that I'm asking you to do here isn't just about knowing what's in the area that makes the neighborhood great.
TOP POST: 5 San Diego Housing Predictions in 2023 | 2024
What you need to really get a look at is the market of the area.
From the market statistics on my website, you will be able to see what's on the market, what's pending, and what's sold. This can better inform you on the value of the area and what you should be trying to buy that property for.
If you know the actual values of the homes around the one that you're buying, then that information can be used as leverage when you're negotiating with your seller.
Inspect the Home Beforehand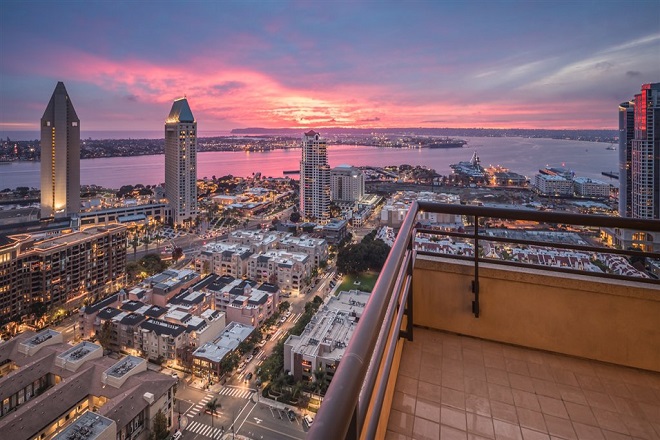 While people may think that this is a little bit sneaky, it is possible to appraise the house on your dime and time before you start making offers to know just what you're getting into.
It may cost you a little bit more money immediately, it can be useful knowledge to have when you go into the negotiation.
You will have information that your seller might have been hiding away.
VISIT: San Diego's 7 Wealthiest Neighborhoods in 2023 | 2024
In addition to an appraisal, you may also consider hiring a home inspector to look at the house before you make an offer.
You may be able to talk your seller into lowering the price or getting them to do some of the repairs instead of you.
This can save you money up front and later on that you will really appreciate.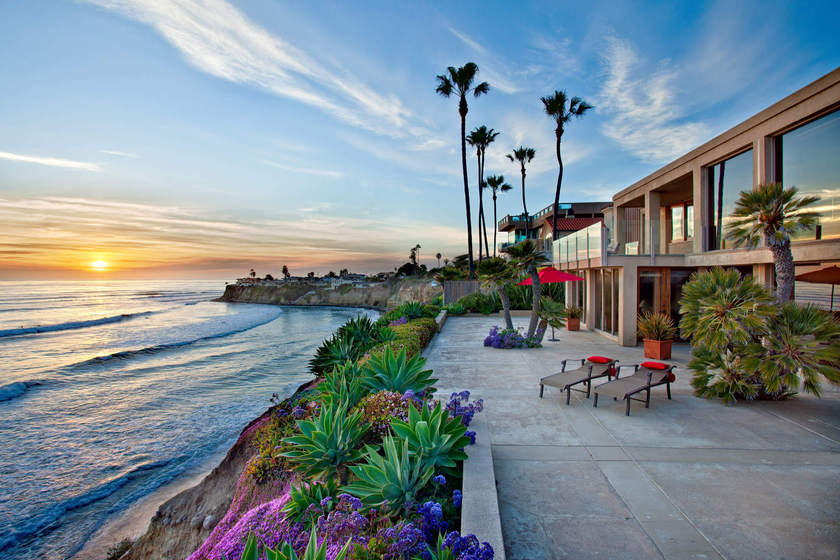 Own a home in San Diego and you want to get a personalized home valuation for it to see how much you can walk away in profit in this exciting market? See Now ›
Empathy Will Get You Further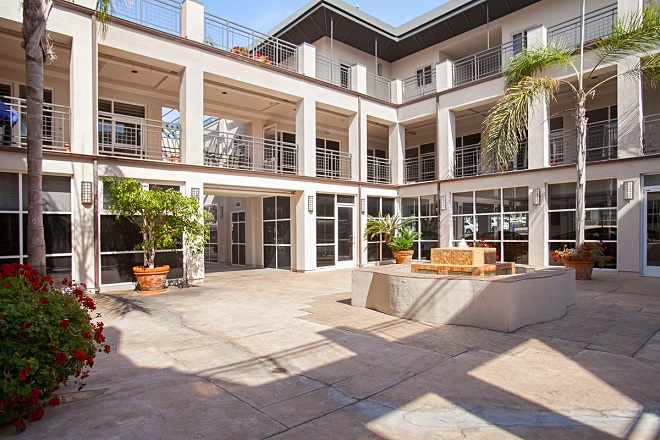 Even though most people will logically say that going into a deal with more money up front will get you a better deal, you will find that this isn't always true.
There are sellers out there that are moving for all sorts of reasons.
Being able to listen to your seller about what they're doing and why they're moving away will give you a step up when it comes to the negotiation.
You can provide them with a service that they need (such as a shorter period for inspections, or a quicker closing date) that may be worth more than the extra money to them.
VISIT: San Diego's 10 Most Affordable Neighborhoods in 2023 | 2024
You can also just look at how long the house has been on the market.
When it's on the market longer, that means that the person has had to keep up their house to show to potential buyers.
They might be getting tired of the grind of maintaining the house like that.
At that point, they might be more willing to settle on something if it means that they don't have to keep up their house for showings.
Get Pre-Approved in 60 Seconds...
(No Social Security Number Needed)
By proceeding, you consent to receive calls and texts at the number you provided, including marketing by auto-dialer, pre-recorded voicemail, and email, from this site's operators about real estate related matters, but not as a condition of purchase. You also agree to our Terms of Service, and to our Privacy Policy regarding the information relating to you. Message and data rates may apply. This consent applies even if you are on a corporate, state or national Do Not Call list. This site is protected by reCAPTCHA and the Google Privacy Policy and Terms of Service apply.
Know How Much You're Paying
During the negotiation process, you might forget that the larger number will be broken down into a monthly payment for you.
While you're in the negotiating process, you'll want to spend a little bit of time crunching the numbers to see just what your monthly payments will look like.
This number might be more important to you than the full price of the place.
You may have been inching up your price a little bit too much and find out that you won't be able to afford the payments in the long run.
This can cause problems, so constantly looking at the numbers to help realize your payments will keep you in line with your original financial plans.
The big picture may help when you're considering how long it will take to make those payments, but you should also keep an eye on the shorter term and how your payments will affect the amount of money you get to keep from your paycheck.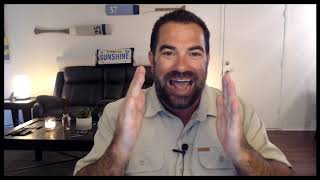 Find out what the latest and greatest San Diego home loans are right now. Detailed video and post reveals all. See it Now ›
Don't Be Too Stubborn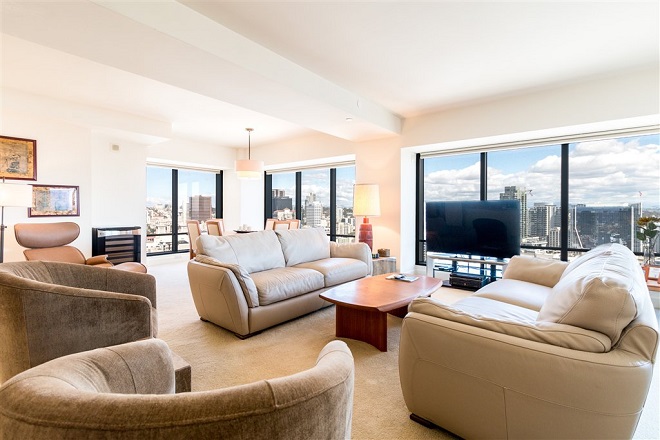 In the same vein of knowing just how much you're paying and staying close to reality, don't try to get the buyer down to your price for too long.
If they can't afford to go down that far, then you're going to face the danger of being kicked out of the negotiations.
NEW POST: San Diego's Best 5 Private Country Clubs in 2023 | 2024
Being too stubborn about some things can cost you more than just money, but the time and the energy that you took to try and get to that point in the purchasing process.
An extra $5,000 might not be that much of a difference in your monthly payments and not worth possibly losing the negotiations.
READ: 7 Reasons to Buy a Home in San Diego in 2023 | 2024
This doesn't mean that if you think you have a point that you shouldn't say it.
You should state everything that you want.
If you don't ask for it, then there's no way that the seller is going to know about it and give it to you.
Having just a little bit of a stubborn streak will serve you well, but all things are best in moderation.
Remain Calm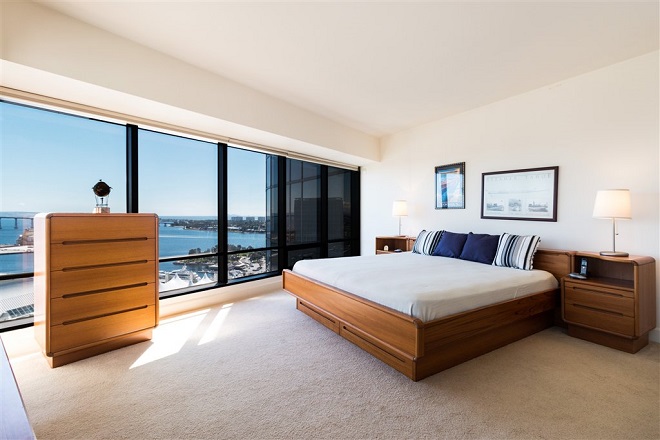 You're in for a hard time.
At times, you may find yourself getting frustrated with how the seller is not accepting your deals or that they're getting stuck on little things that don't seem like huge deals to you.
TOP POST: San Diego Housing Bubble? 5 Reasons Why It Won't Crash in 2023 | 2024
You'll have to make compromises that you don't like.
In the end, you'll likely walk away with a wonderful piece of real estate, so remaining calm and considering the end goal instead of the immediate discomfort might be important for you to remember too.
Even if you aren't actually calm, appearing calm can help you in the negotiation process.
EXPOSED: The 'Real' San Diego Cost of Living Guide in 2023 | 2024
Hiding some of your excitement about the house or the desperation that might end up hurting you in the negotiation with the seller.
Keeping your emotions under wraps will keep your negotiations running smoothly and in your favor.
Remind Them That You're a Person Too
READ: San Diego vs Los Angeles: Which SoCal City is Best in 2023 | 2024?
In the case that you're purchasing a home from another family, then you may want to include a personal letter with your negotiation.
Often when people are selling a home, they want the people that come after it to treasure the home just as much as they did.
READ: 5 (Hot) Up and Coming San Diego Neighborhoods in 2023 | 2024
They'll want to know that their home (especially if they lived there for a long time) is in the hands of someone that will definitely appreciate everything about the home.
With a personal letter, you'll be putting a story and possibly a face to the offer that you're making.
This will make the negotiation more about the transition of different sets of lives instead of just about the money that will be trading hands.
That kind of emotional leverage might be enough to make your offer more appealing when there are other buyers in the mix.
READ: 9 Best Places for Families to Live in San Diego in 2023 | 2024
Of course, there will be sellers that will be more focused on the money than the person offering it, but it doesn't hurt to add a personal touch.
Do you own a home in San Diego and want a fast, free, and automated home valuation in 30 seconds or less? Get One Now ›
Use a Good Agent (If You Use One at All)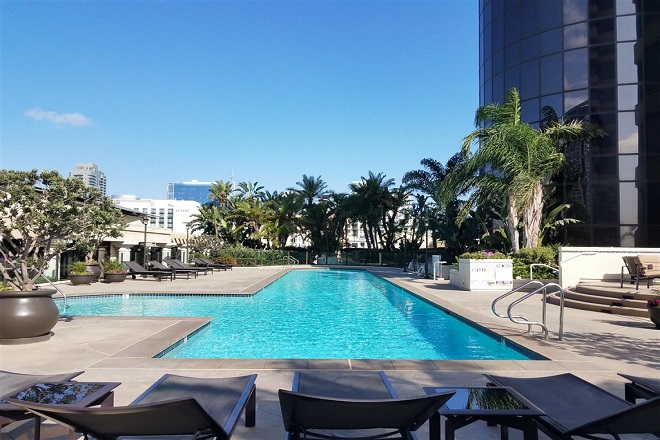 While it is possible to work with a seller without an agent, if you do decide to go with an agent, you will want an agent that will work for you.
You may go through and interview several different real estate agents and then decide on one that has your best interests in mind.
TOP POST: Zillow San Diego: 5 Lies, Fraudulent and Deceitful Tactics Used in 2023 | 2024
Of course, if you're using my website to look for and purchase real estate, you'll be sure to find a great team of people that have your interests in mind when they help you through the process.
These people will really be able to find you a great deal and even point out properties that you might not have noticed.
A great agent behind you can make all the difference when you get stuck in a difficult negotiation process.
VISIT: 7 Best Places to Live in San Diego for Millennials in 2023 | 2024
No matter where you go to make negotiations and talk to your seller, you'll want someone that you can trust to make sure that you are getting the most bang for your buck
Offer Based on the Home Value
While the list price and the actual value of the home can be quite different, you will want to focus more on the home value instead of the list price.
If there is a large difference between the two sets of numbers, then you will want to consider finding a compromise between the two numbers that your seller is willing to work with.
VISIT: 5 Best Places to Live in San Diego for Military in 2023 | 2024
You will want to play this game by ear though.
Using market reports to figure out what has been sold for what in the neighborhood.
If the price of the house is around or below those numbers, then negotiating lower might be to your advantage.
However, if the number is much higher, you will be able to talk the seller down a little bit.
You will especially be able to talk them down if the price is higher and the house has been on the market for quite a while.
The seller will often be willing to come down on the price if the house hasn't gotten any good offers.
Conclusion
When you get into the business of trying to buy a house, it can be hard to really grasp that it is almost like a second job.
You have to prepare a lot of work to be able to get into the business and offer something great to the seller.
What you offer is often more than just the money that you bring to the table.
JUST UPDATED: 5 Reasons to Move to San Diego in 2023 | 2024
The time that it takes to close and the possible future that you envision having there can impact the seller just as much as the amount of money that you're willing to immediately put down on the property.
Negotiations can get tough and sometimes emotional for those that are trying to secure their dream home, but with the tips that I have provided, you are likely to find a nice way of getting that house that you want.
VISIT: San Diego's 4 Safest (and Least Crime Ridden) Places to Live in 2023 | 2024
However, keep in mind that these tips are not fool-proof.
If a seller doesn't like your offer or you go a little too far, then there might be no coming back from that.
It's one of the dangers of purchasing real estate, but these tips should put you ahead of the pack and get you the real estate that you've always wanted.
What do you think?
I would love to help assist you with your home purchase, home sale, or home loan - please feel free to give me a call, text, or use the form below.
Your Negotiation Insider,
Scott
Get Scott's Personal Help Below...
Where Do You Want To Go Next?
By clicking "Send" I/We agree by electronic signature as stated below: 1) To be contacted by telephone even if the telephone number appears on a State/National Do Not Call registry or any company's Do Not Contact lists. 2) To this website's Privacy Policy and Terms of Use.
See Our Top Blog Posts Below...
See San Diego's Newest Listings Below...