Revealed: 5 San Diego Home Loan Predictions for 2021
Posted by Scott Taylor on Thursday, October 7, 2021 at 1:09 AM
By Scott Taylor / October 7, 2021
Comment
Those dreaming of buying a home in California will have both good and bad news for home loans in 2021. Most real estate experts say next year offers a mixed bag of economic indicators that home buyers, particularly those buying a home for the first time, should consider.
Home ownership can be an individualized situation and can depend on your own personal financial situation, the city where you are seeking a home, and other factors that can be unpredictable. For instance, the wildfires will undoubtedly disrupt home ownership for many and will force many to live in rental housing outside their areas until their own homes can be rebuilt. It may even encourage some to leave their home counties all together and seek a home elsewhere. That could affect already tight housing markets in close, but unaffected areas.
Here's a quick rundown of our list:
Prediction 1 - Insurance Rates Will Rise.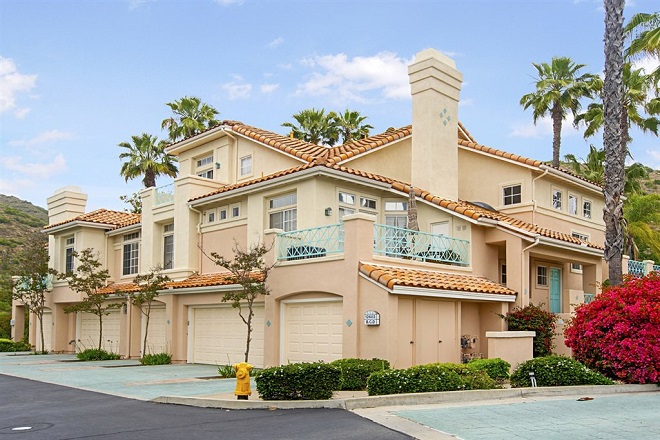 Insurance, which is mandatory for home ownership, will go up because of the wildfires ravaging other parts of the state. However, Janet Ruiz, who represents California for the Insurance Information Institute, said increases won't happen immediately.
She said there aren't immediate reactions from insurance companies when disasters like a fire hit. Instead, companies compare the last five to 10 years for the history of the area where the homes are damaged and destroyed before making a determination. While specific areas prone to such events may be hit hardest with rate hikes, others in the state likely will share the burden.
Deductibles for fire insurance in California can range from $1,000 to $2,000. However, those living in expensive homes or in high-risk areas can expect to pay approximately $5,000 a year, Ruiz said.
Read More: (Shocking Reveal) 5 San Diego Housing Predictions
Prediction 2 - There Will be Out Migration.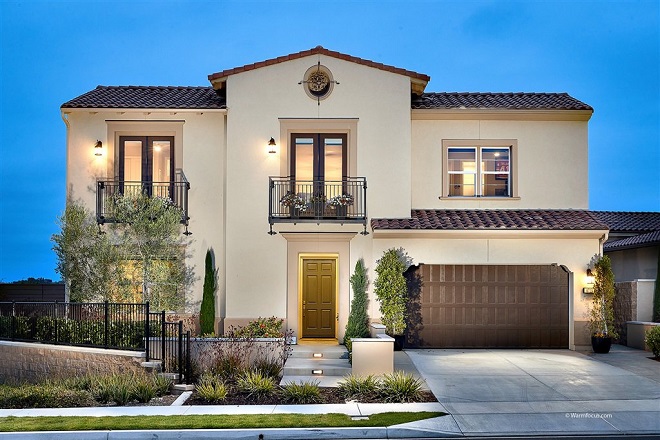 This is an ongoing challenge for the housing industry. As people move out of their home counties, there are more houses on the market. That can lower home prices in the short-term, but also slows construction. Slowed contraction of single-family residences eventually leads to a tighten market and higher prices over the long term.
Out Migration is one factor to blame for a home sale slump beginning in 2017 and expected to continue until late 2021 when more people see an opportunity and began entering the market. Home sales are expected to drop 3.3 percent in 2021, according to the California Association of Realtors (CAR).
People are moving out of their home counties for different reasons, but the number one reason is housing affordability, according to CAR. It reports that out migration was 28 percent in 2019, compared to 21 percent last year.
Act Now: Search latest San Diego homes, townhomes, and condos for sale
---
Blog Post Interrupt
Must Watch: The Best San Diego Home Purchase Loans...







Back to the Post
---

Prediction 3 - Rising Interest Rates Will Affect Affordability.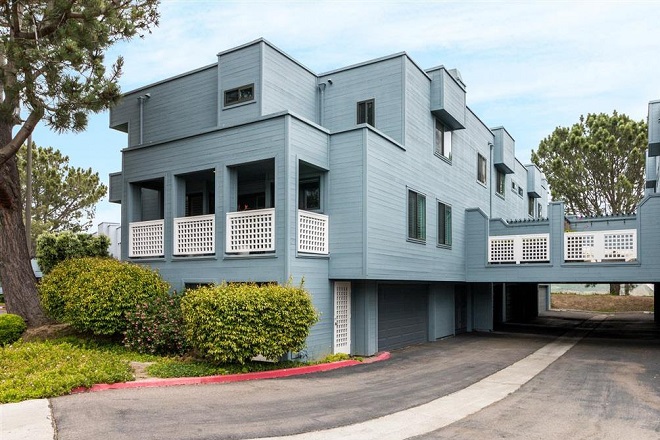 Mortgage rates for a 30-year fixed rate home loan aren't going up much, but are expected to be around 2.87 percent. That's down from 3.2 percent this year. While the increase is slight, realtors fear the rise will be coupled with a moderate increase in home values. Home values in California are expected to rise 3.1 percent in 2021, making the median price of a home $693,450 in 2021. That is up from $675,800 in 2020.
Those factors will lead to home prices that outpace the incomes of most first-time home buyers. For those in the home sales industry, that translates to fewer sales in 2021 and slower growth for at least three years.
Find Out: Latest down payment/closing costs assistance options in San Diego
Prediction 4 - More Tech Jobs Bringing More People to The Area.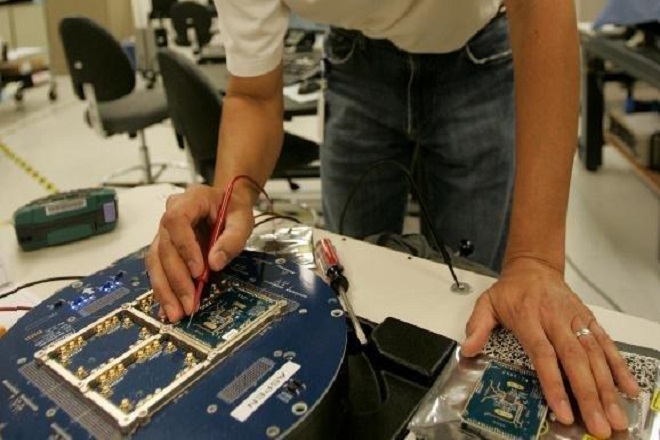 The tech industry is expanding in California, including San Diego. It is the headquarters of numerous large-scale tech companies and all are producing jobs. Additionally, certain tech industries are set to boom including cannabis, cybersecurity, ocean technology known as blue tech, health care and genomics and clean technology.
Aerospace jobs are at their highest number in almost 30 years. Not only are there more tech jobs, but there are also more manufacturing jobs as that sector reaches a 16-year high in San Diego.
John Sarkisian of Motion Ventures told the San Diego Union-Tribune in a recent comment on the subject that continued diversification is encouraging. He said San Diego is "uniquely situated to be a model of the 21st century city."
More job opportunities means more people will be moving to the area and will be in the market for a home. The bad news is housing starts are remaining flat in spite of job growth. Most construction companies are focusing on multi-family housing used as rentals rather than single-family homes.
A population increase due to job opportunities may not affect the first half of 2021 because people tend to rent at first while they look to buy. It could mean a pick up in the pace of home sales in late 2020 though, which means more competition for good homes at great prices.
Read More: San Diego Real Estate Market Forecast (Trending Post)
Prediction 5 - The Home Ownership Rate Will Remain Flat.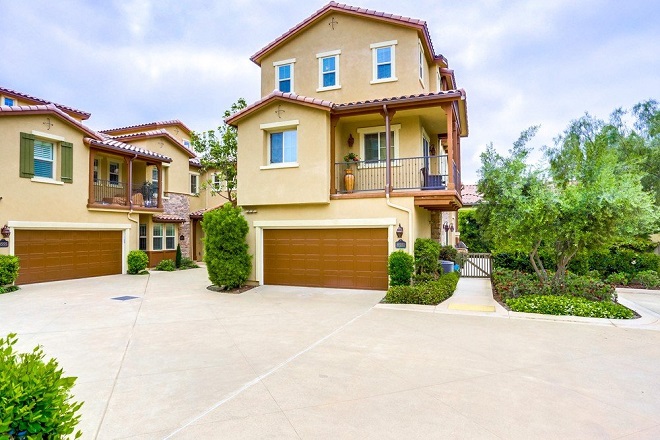 The second quarter of 2020 shows a home ownership rate of 54.7 percent for San Diego County. That is a slight increase from the first quarter where the rate was 52.6 percent, but dropped from one year ago when it was 56.1 percent.
Historically, the home ownership rate for San Diego County peaked in 2006 at 63 percent. The economic collapse in 2008 affected the area greatly and the rate hit a new low of 52 percent in 2010. It peaked again in San Diego County in 2014, surprising most. Most experts say the county won't see a dramatic rise in home ownership again until more enter the market after 2021.
Is the 2021 housing market like 2007?
The area does have a lot of home ownership programs aimed at helping low and moderate-income families get into their first home. That includes programs for veterans, educators and school personnel, and others seeking specifically to live in San Diego.
Utilizing these programs is beneficial because most offer things such as lower mortgage rates, loan or down payment assistance, and help with paying closing costs.
If you have any questions or need more information on how to get into a home in the area, I would be happy to help.
Leave me a comment below – or, contact me here.
You Home Loan Predictions Insider,
Scott
Where Do You Want To Go Next?
By clicking "Send" I/We agree by electronic signature as stated below: 1) To be contacted by telephone even if the telephone number appears on a State/National Do Not Call registry or any company's Do Not Contact lists. 2) To this website's Privacy Policy and Terms of Use.
See San Diego's Newest Listings Below...
Get Scott's Personal Help Below...