9 Reasons Why La Costa Hills Carlsbad San Diego is a Great Place to Live in 2024 | 2025
Posted by Scott Taylor on Monday, November 20, 2023 at 2:13 AM
By Scott Taylor / November 20, 2023
Comment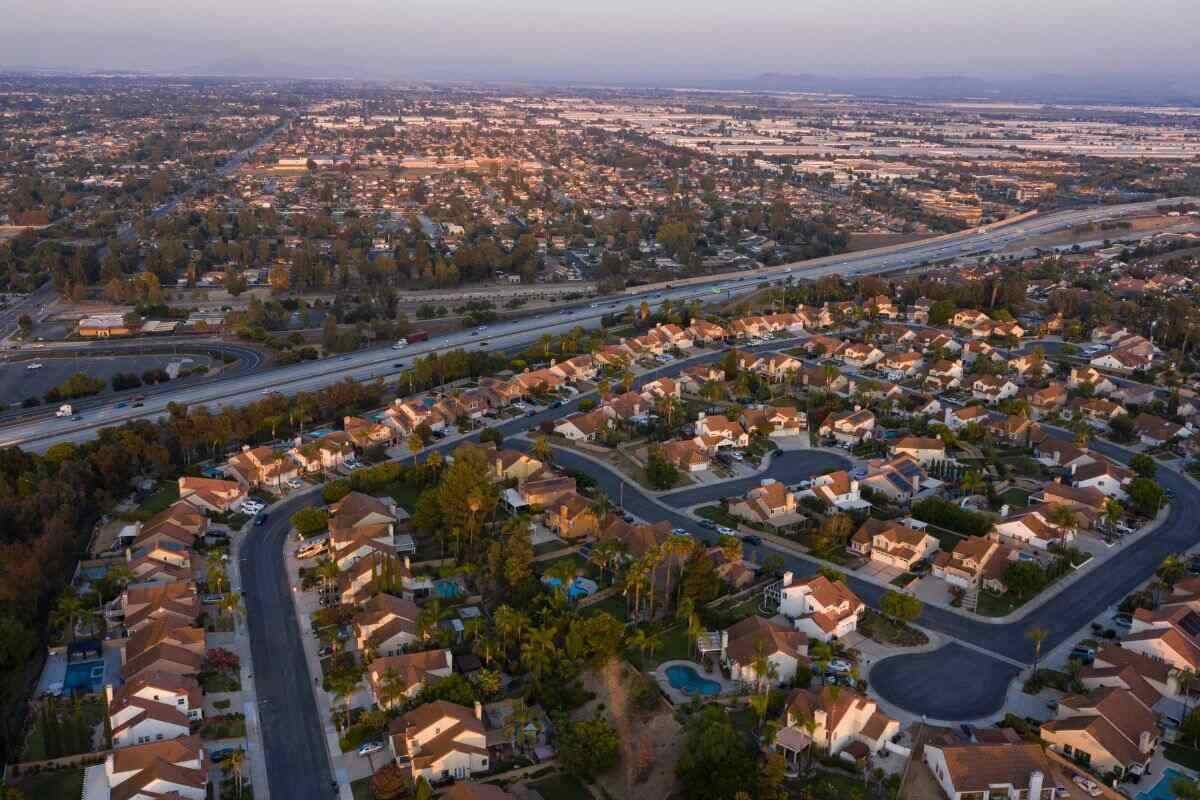 Embarking on a journey to find your ideal living space? Look no further than the enchanting neighborhood of La Costa Hills in Carlsbad, California. This article aims to serve as a guiding light for those contemplating a move or real estate investment in this charming locale.
Nestled amid the picturesque landscapes of Carlsbad, La Costa Hills beckons with its serene ambiance and modern elegance. The purpose of this article is to provide invaluable insights into this neighborhood, helping potential residents make informed decisions that align with their lifestyle and preferences.
La Costa Hills boasts a rich tapestry of history and development, evolving into a sought-after residential haven over the years. Whether you're a family seeking a tranquil environment or a professional seeking proximity to both nature and urban conveniences, this neighborhood has much to offer.
Location and accessibility are paramount when considering a move. La Costa Hills provides easy access to nearby cities, attractions, and transportation options. This neighborhood's seamless connectivity ensures that residents can relish both local charm and the excitement of nearby urban centers.
The real estate landscape in La Costa Hills is equally diverse, offering a range of properties including single-family homes and townhouses. The availability of various housing types caters to different preferences and needs, ensuring that prospective homeowners can find their perfect match.
What about amenities? La Costa Hills doesn't disappoint. Parks, recreational facilities, shopping centers, and healthcare facilities are within reach, guaranteeing a balanced and convenient lifestyle. Education is also a significant consideration for families, and this article delves into the schools available in the area, highlighting their quality and achievements.
Safety and community initiatives are paramount, shaping the overall vibe and culture of the neighborhood. La Costa Hills thrives on its strong sense of community, offering local events, festivals, and gatherings that foster connections among residents.
Whether you're an outdoor enthusiast seeking nearby trails or a beach lover relishing coastal proximity, La Costa Hills has something for everyone. The article paints a vivid picture of the outdoor activities and attractions that await residents, encouraging them to explore their surroundings.
If the idea of a charming and well-connected neighborhood resonates with you, La Costa Hills is a place to explore. Dive into this article to glean the insights you need, and perhaps, take the first step toward your dream home in Carlsbad's embrace.
Here's a quick rundown of our list:
Reason 1 - History and Development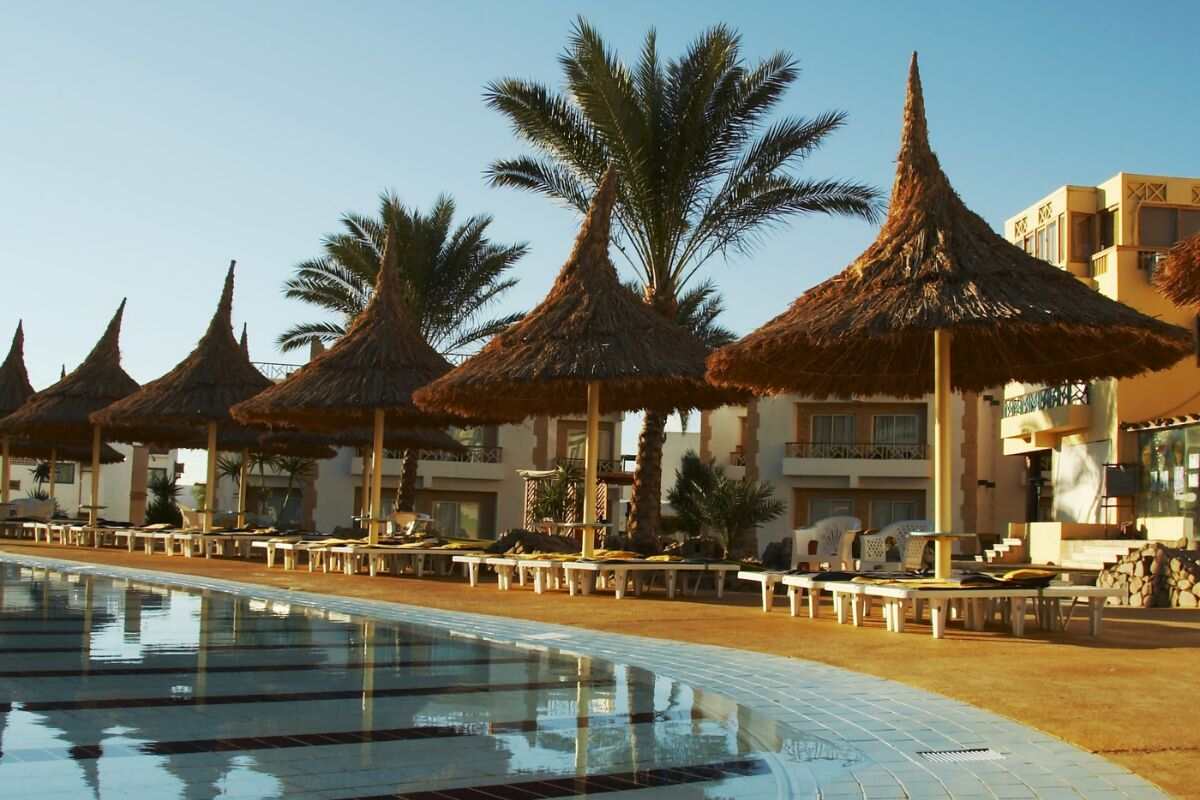 Welcome to the vibrant and evolving neighborhood of La Costa Hills in Carlsbad, San Diego. Delve into the captivating history and development of this community as it has grown into a coveted residential haven.
La Costa Hills has a compelling backstory that adds depth to its charm. Originally developed in the late 1960s, this neighborhood began as a vision of harmonizing modern living with the natural beauty that defines Carlsbad. Over the years, it has transformed into a well-established community that marries contemporary amenities with the serene surroundings of Southern California.
The neighborhood's early years saw the construction of its first homes and the establishment of the La Costa Resort and Spa, which would go on to become a hallmark of the area. This resort played a pivotal role in attracting attention to La Costa Hills, positioning it as an exclusive and desirable destination.
See the latest La Costa Hills homes for sale
The 1980s brought about a notable development phase, marked by the expansion of housing options and the enhancement of local facilities. As Carlsbad gained prominence as a premier coastal city, La Costa Hills experienced growth in tandem, with residents enjoying proximity to both urban conveniences and the tranquility of nature.
In recent years, La Costa Hills has continued to thrive, capturing the essence of a modern suburban lifestyle. The neighborhood's development has been characterized by a commitment to preserving green spaces and enhancing community amenities. These efforts have attracted a diverse range of residents, from families seeking top-notch schools to professionals seeking a blend of comfort and accessibility.
The evolution of La Costa Hills showcases a balance between preserving its rich history and embracing modern living standards. The commitment to providing an idyllic setting, coupled with thoughtful planning, has contributed to the area's reputation as a desirable place to call home.
As you explore La Costa Hills, keep in mind its history and the transformation it has undergone. This journey through time adds depth to your understanding of the neighborhood and the lifestyle it offers today.
Reason 2 - Location and Accessibility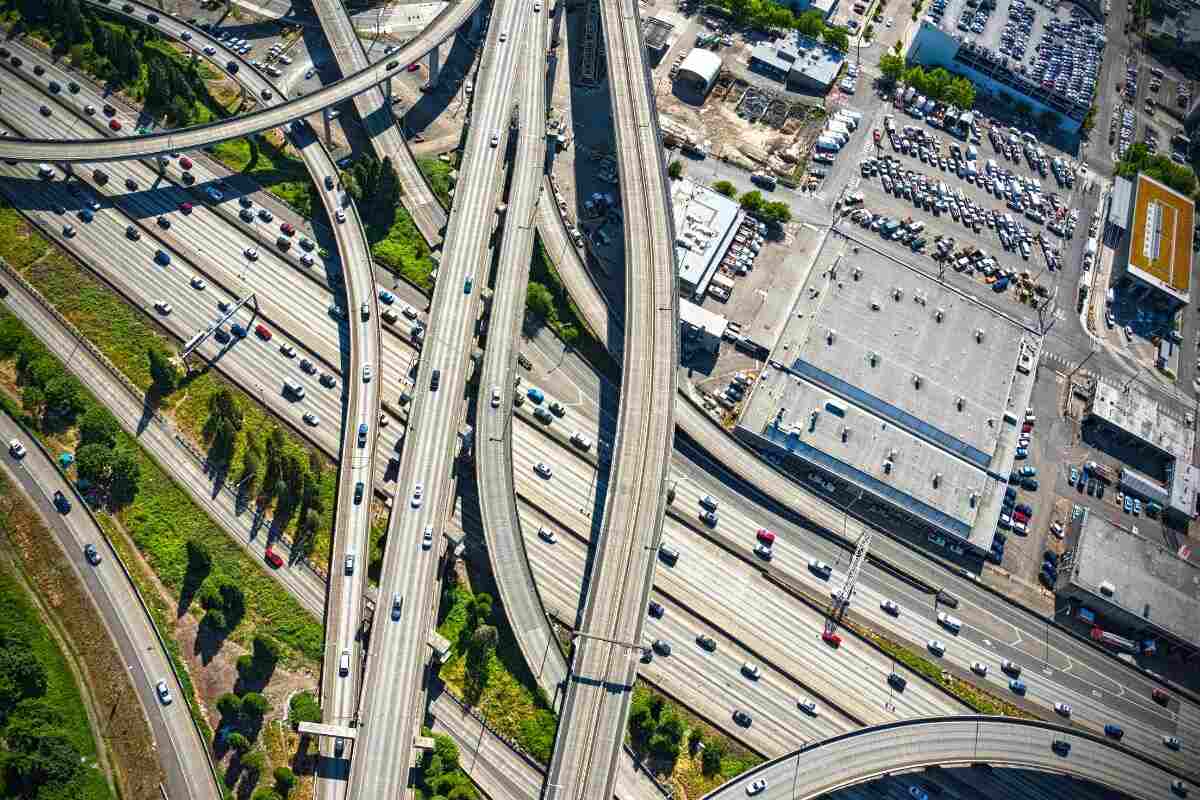 Nestled in the picturesque city of Carlsbad, San Diego, the enchanting La Costa Hills neighborhood boasts a prime location that seamlessly combines convenience with natural beauty.
La Costa Hills enjoys a coveted spot in the heart of Carlsbad, offering residents a tranquil escape from the hustle and bustle while remaining close to everything the region has to offer. Situated just east of the stunning Batiquitos Lagoon and Nature Center, residents are treated to breathtaking views of coastal landscapes and native flora and fauna.
While the neighborhood provides a serene retreat, it's far from isolated. La Costa Hills benefits from its proximity to major transportation arteries, granting residents easy access to both local attractions and nearby cities. The nearby Interstate 5 freeway acts as a gateway, connecting the neighborhood to the vibrant downtown of San Diego, which is just a short drive away.
See the best La Costa Hills purchase home loans
For those seeking to explore further, La Costa Hills is well-positioned to take advantage of Carlsbad's attractions. The iconic Carlsbad Premium Outlets, renowned for its shopping experience, is just a stone's throw away, providing residents with retail therapy and culinary delights. The Legoland California Resort, a beloved family destination, is also within easy reach, ensuring fun-filled weekends for all ages.
Transportation options in La Costa Hills cater to various preferences. The neighborhood's well-maintained roads and bike lanes encourage active commuting, while public transit options ensure connectivity to the larger San Diego metropolitan area. Additionally, the region's forward-thinking approach to sustainability means that eco-friendly modes of transportation are actively encouraged.
Whether it's a morning beach stroll, a leisurely drive to downtown San Diego, or an afternoon exploring local attractions, the location of La Costa Hills offers the best of both worlds. With the perfect blend of serene surroundings and accessible connections, this neighborhood exemplifies the idea of living at the intersection of convenience and beauty.
Reason 3 - Real Estate Overview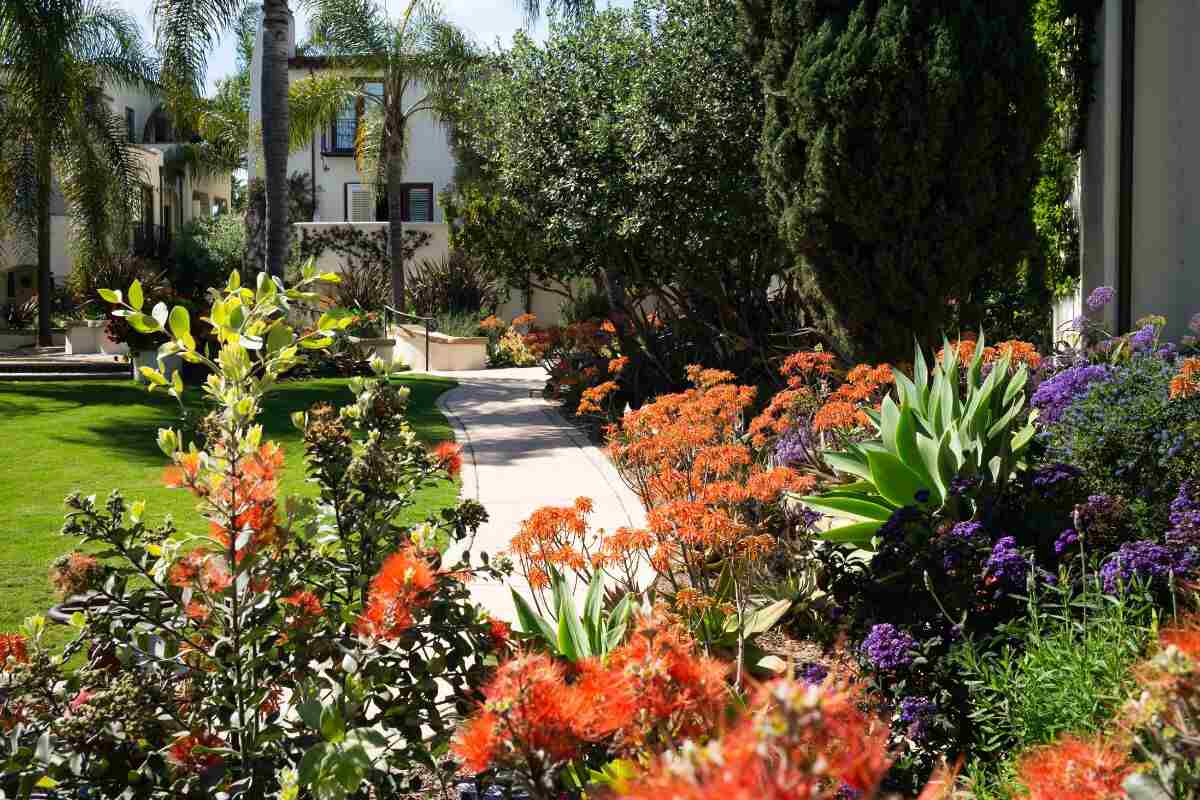 La Costa Hills in Carlsbad, San Diego, presents a captivating array of real estate opportunities that cater to diverse preferences and lifestyles. This upscale neighborhood offers an impressive variety of housing options, ensuring that residents find their perfect haven.
Primarily known for its luxurious single-family homes, La Costa Hills boasts an impressive collection of elegant residences nestled amid lush landscapes. These spacious homes often feature modern designs, high-end finishes, and expansive windows that frame panoramic views of the surrounding natural beauty. Immaculate lawns, well-manicured gardens, and private pools are frequently found, providing residents with an oasis of relaxation and entertainment.
In addition to single-family homes, La Costa Hills also offers an assortment of condominiums and townhouses that blend the charm of community living with the convenience of modern amenities. These options appeal to those seeking a more maintenance-free lifestyle without compromising on quality.
Do you own a home now? Get a fast and free automated value instantly
The neighborhood continues to evolve with ongoing real estate developments and projects that enhance its overall appeal. Some recent notable projects include the addition of eco-friendly features, energy-efficient designs, and smart home technologies that cater to the contemporary preferences of homeowners.
Buyers and investors interested in La Costa Hills can explore a range of floor plans and architectural styles, ensuring there's something for everyone. Whether you're a young professional, a growing family, or a retiree seeking tranquility, the diverse real estate offerings in La Costa Hills have you covered.
As this upscale neighborhood continues to attract attention from those seeking the perfect blend of comfort and sophistication, La Costa Hills has solidified its reputation as a premier residential destination within Carlsbad, San Diego. Whether you're drawn to the allure of a single-family retreat or the convenience of a modern condominium, the real estate options in La Costa Hills cater to every individual's dream of living in a picturesque and upscale community.
Reason 4 - Amenities and Facilities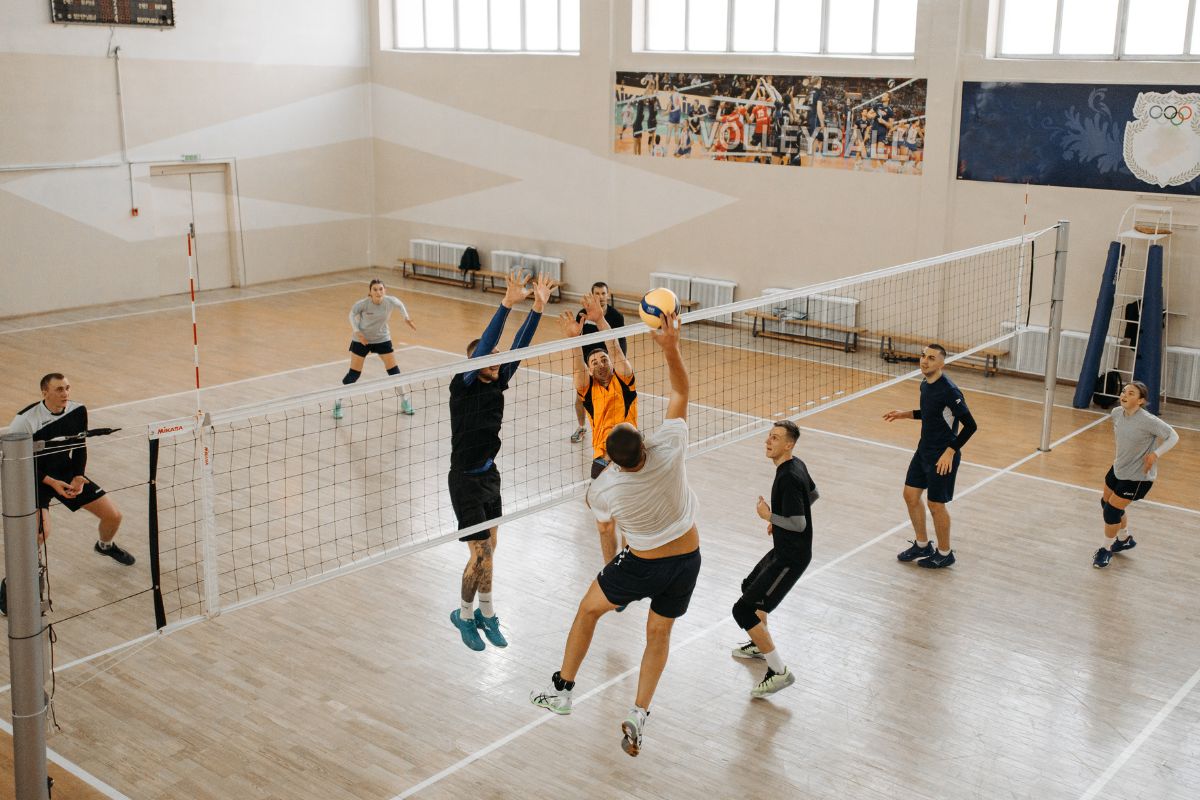 La Costa Hills in Carlsbad, San Diego, not only offers stunning real estate but also boasts a range of amenities and facilities that cater to residents' diverse interests and needs. This upscale neighborhood is designed to provide a well-rounded and convenient lifestyle, making it a sought-after destination for those who value both luxury and practicality.
Nestled amidst the beauty of Southern California's landscape, La Costa Hills features well-maintained parks, green spaces, and recreational facilities. Residents can enjoy leisurely strolls along tree-lined streets, take in the serene atmosphere, and unwind in the natural surroundings. Additionally, there are often community parks equipped with playgrounds, sports courts, and picnic areas, providing spaces for families to come together and enjoy outdoor activities.
For those who enjoy shopping and dining, La Costa Hills offers easy access to nearby shopping centers and retail options. From upscale boutiques to well-known brands, residents have a variety of choices when it comes to indulging in retail therapy or finding the perfect dining spot.
See the latest La Costa Hills homes, townhomes, and condos for sale
Healthcare facilities are also conveniently located within proximity to La Costa Hills. Residents have access to reputable hospitals, medical centers, and clinics that offer a range of healthcare services. This ensures that residents can receive quality medical care without having to travel far from their tranquil neighborhood.
The amenities and facilities within La Costa Hills contribute to its allure as an exceptional place to live. Whether you're looking to relax in the neighborhood's green spaces, enjoy shopping and dining, or have easy access to healthcare, La Costa Hills has thoughtfully curated amenities that enhance the quality of life for its residents. This neighborhood perfectly combines the tranquility of a picturesque environment with the practicality of modern living, making it an enticing choice for those seeking the best of both worlds.
Reason 5 - Education and Schools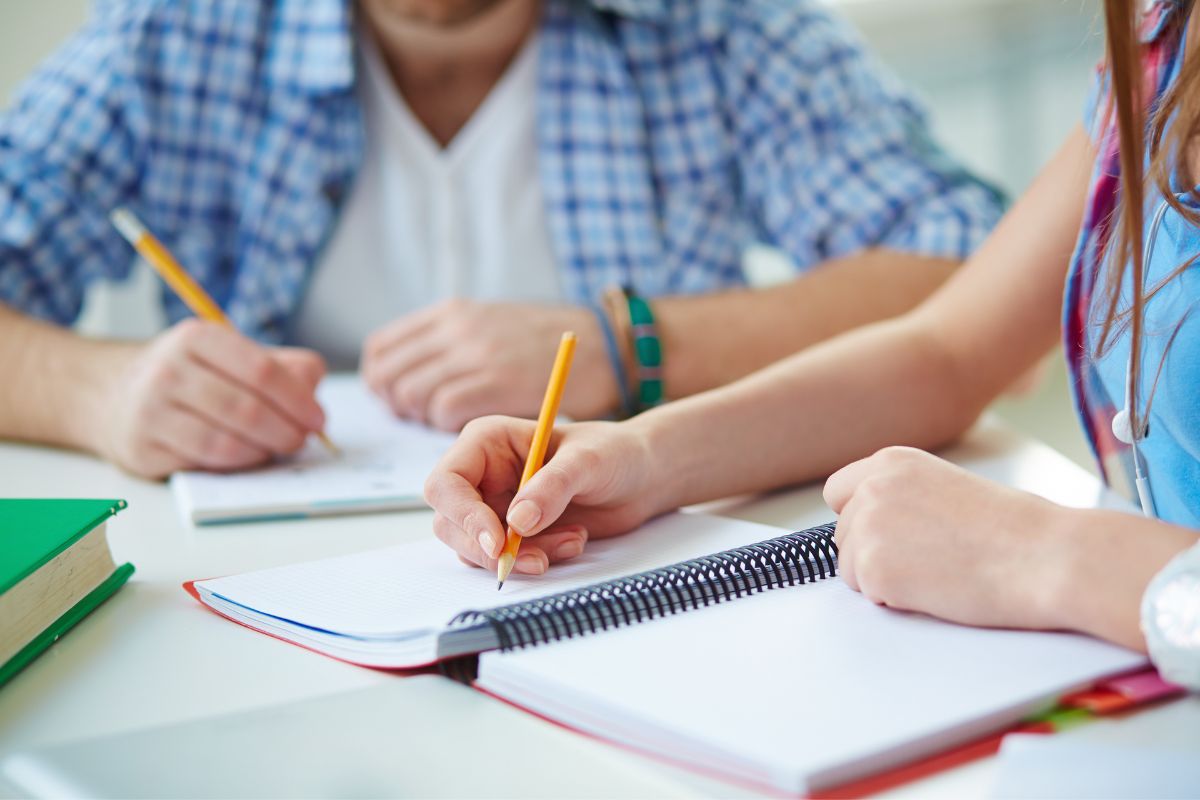 La Costa Hills, nestled in the beautiful city of Carlsbad, San Diego, offers a variety of education options that cater to the diverse needs of its residents. This upscale neighborhood is known for its commitment to providing quality education, making it an attractive choice for families seeking an enriched learning environment for their children.
The area boasts a mix of public, private, and charter schools, allowing parents to choose the educational path that best aligns with their preferences and values. The public schools in the region are typically part of well-regarded school districts, known for their strong academic programs and dedicated teaching staff. Private schools in and around La Costa Hills offer specialized curricula and smaller class sizes, emphasizing personalized attention and a close-knit community.
The education quality within La Costa Hills is characterized by rigorous academic standards, innovative teaching methodologies, and a focus on holistic development. Local schools often offer advanced placement (AP) courses, honors programs, and extracurricular activities that nurture students' talents and interests.
Do you own a home now and want to see the best refinance home loans?
Notable achievements and programs associated with schools in the area contribute to the neighborhood's reputation for excellence in education. Academic competitions, arts showcases, and sports achievements are common highlights that showcase the dedication and talent of both students and educators.
In terms of higher education, La Costa Hills is situated conveniently close to several respected colleges and universities. Residents have access to a range of higher learning institutions, from community colleges to four-year universities, offering opportunities for continued education and professional development.
La Costa Hills' commitment to education is a cornerstone of its appeal, making it an ideal destination for families seeking a neighborhood that prioritizes learning and personal growth. With a variety of school options, a commitment to excellence, and access to higher education institutions, this neighborhood provides a strong foundation for students to thrive and succeed.
Reason 6 - Safety and Crime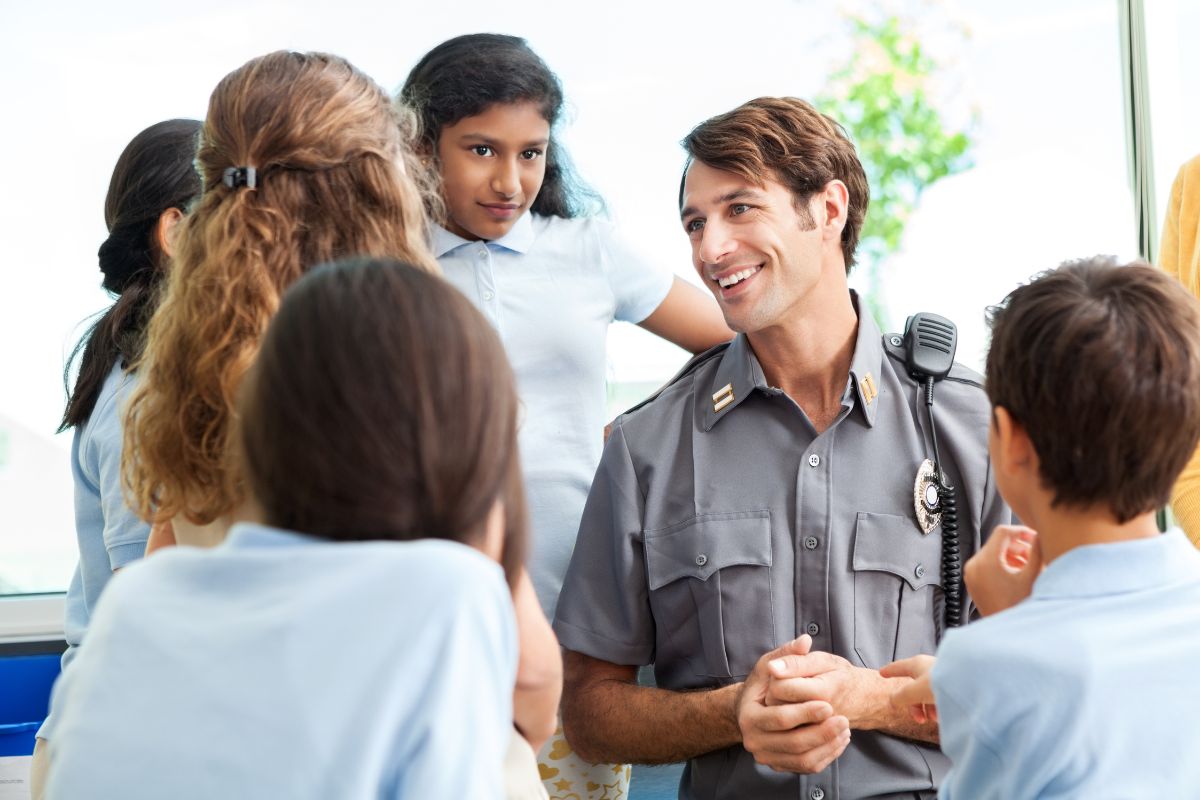 La Costa Hills, nestled in the serene city of Carlsbad, San Diego, is renowned for its commitment to safety and security, offering residents a tranquil and secure environment. The neighborhood boasts a reputation for low crime rates, making it an attractive haven for families and individuals seeking a peaceful and secure place to call home.
Crime rates in La Costa Hills are notably lower than city and national averages, reflecting the community's dedication to maintaining a safe atmosphere. The close-knit nature of the neighborhood contributes to a strong sense of vigilance and mutual care among residents, fostering a proactive approach to safety.
Local law enforcement agencies collaborate closely with the community, engaging in neighborhood watch programs and initiatives that encourage residents to be active participants in ensuring security. This partnership between law enforcement and the community contributes to a heightened sense of safety and fosters a strong sense of belonging.
Contact us if you have specific questions about La Costa Hills
Furthermore, La Costa Hills is known for its well-maintained infrastructure and well-lit streets, enhancing visibility and deterring potential criminal activity. The neighborhood's commitment to landscaping and maintenance ensures that public spaces are inviting and well-monitored, promoting a sense of security.
Community initiatives in La Costa Hills are centered around maintaining a safe and welcoming environment. Regular neighborhood meetings, safety seminars, and community policing efforts facilitate open communication between residents and law enforcement, allowing concerns to be addressed promptly.
In addition to a robust law enforcement presence, the neighborhood benefits from its proximity to emergency services, including fire stations and medical facilities. This accessibility ensures that residents have quick and reliable access to aid in case of any unforeseen circumstances.
La Costa Hills' commitment to safety and security creates an environment where residents can enjoy peace of mind and a high quality of life. With low crime rates, a collaborative approach to safety, and a focus on maintaining well-lit and well-maintained spaces, this neighborhood stands out as a sanctuary for those seeking safety and tranquility in the heart of Carlsbad.
Reason 7 - Community and Lifestyle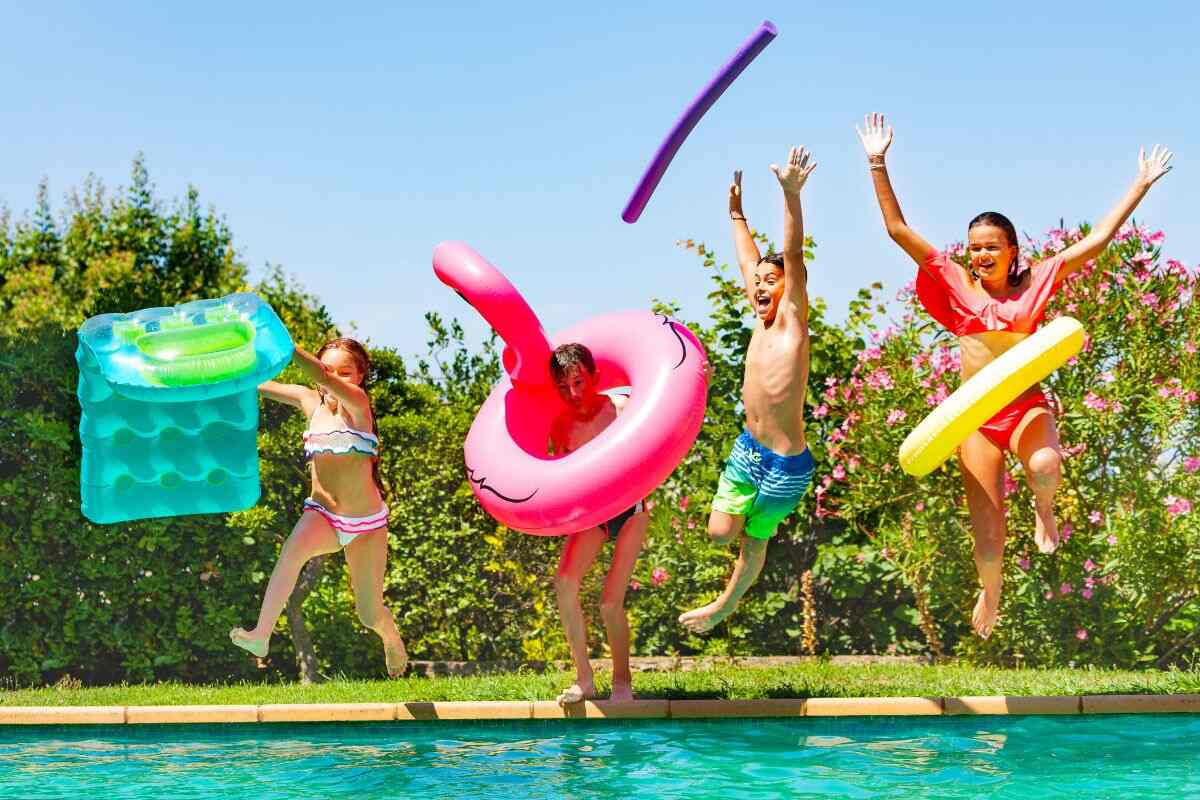 La Costa Hills, situated in the picturesque city of Carlsbad, San Diego, is a community that radiates a warm and welcoming vibe, fostering a lifestyle that balances serenity with engagement. The neighborhood prides itself on its close-knit nature, where residents often know each other by name and create a sense of belonging that's hard to find elsewhere.
The culture of La Costa Hills is defined by its emphasis on community connections and shared experiences. Residents often come together for a variety of local events, festivals, and gatherings that celebrate both the rich history of the neighborhood and the diverse backgrounds of its residents. From summer block parties that bring families and friends together to seasonal celebrations that embrace the changing colors of the area, there's always a reason to gather and create lasting memories.
The diversity of La Costa Hills is a key aspect of its vibrant culture. The neighborhood is home to a mix of age groups, backgrounds, and interests, creating a mosaic of experiences that enrich the community. This diversity is reflected not only in the demographics but also in the variety of cultural festivals, food events, and art exhibitions that take place, celebrating the tapestry of the neighborhood.
Don't miss out! See the latest La Costa Hills homes right now
One of the hallmarks of the La Costa Hills lifestyle is its proximity to nature and outdoor activities. Residents often take advantage of nearby parks, trails, and open spaces to enjoy walks, picnics, and outdoor sports, promoting a healthy and active way of life. The neighborhood's commitment to sustainability and green spaces is evident in its well-maintained gardens, which contribute to the tranquil atmosphere and sense of harmony.
La Costa Hills offers a lifestyle that harmonizes community connections, cultural diversity, and a love for nature. The neighborhood's frequent gatherings, celebrations, and events ensure that residents are not just neighbors but friends, fostering an atmosphere of genuine care and camaraderie. Whether participating in local festivities or enjoying the scenic surroundings, residents of La Costa Hills find themselves immersed in a thriving community where every day offers a chance to connect and thrive.
Reason 8 - Outdoor Activities and Attractions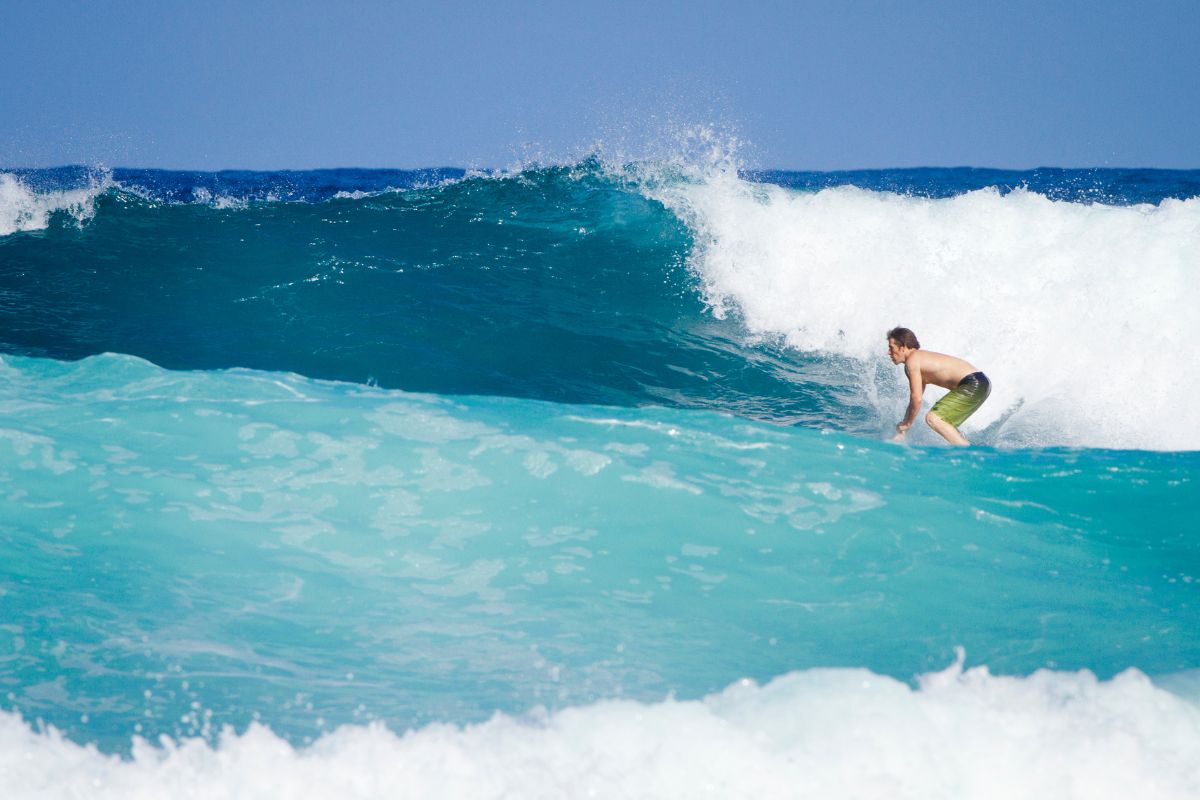 Nestled in the heart of Carlsbad, San Diego, the enchanting neighborhood of La Costa Hills is a haven for outdoor enthusiasts and nature lovers alike. Residents of this vibrant community are blessed with an array of captivating outdoor activities and attractions that perfectly complement the Southern California lifestyle.
One of the standout features of La Costa Hills is its proximity to an assortment of stunning parks and trails. Batiquitos Lagoon, a nearby coastal nature preserve, provides a serene setting for birdwatching, hiking, and enjoying the natural beauty of the region. Just a short drive away, Leo Carrillo Ranch Historic Park offers a glimpse into the area's history, with lush gardens and historic structures creating a tranquil environment for exploration.
For those seeking more adventurous pursuits, the renowned El Camino Real Park boasts spacious fields for sports, playgrounds for children, and picnic areas for family gatherings. Meanwhile, the Calavera Hills Community Park and Nature Preserve offers an immersive experience with its hiking trails that wind through lush vegetation and offer panoramic views of the surrounding landscapes.
See the latest La Costa Hills homes for sale
La Costa Hills is also conveniently situated near some of Southern California's most picturesque beaches, including Carlsbad State Beach and South Ponto Beach. Residents can easily bask in the sun, catch waves, or take leisurely strolls along the sandy shores.
The neighborhood's outdoor appeal extends beyond its parks and beaches. With the rugged beauty of the nearby mountains, including the picturesque Buena Vista Lagoon and the rolling hills of the La Costa Resort and Spa, residents have ample opportunities for hiking, biking, and exploring the natural wonders of the region.
La Costa Hills offers a haven for outdoor enthusiasts to revel in a multitude of activities and attractions that celebrate the beauty of nature. Whether enjoying a leisurely day at the beach, embarking on a scenic hike, or immersing oneself in the lush surroundings of local parks, residents of La Costa Hills are immersed in a world of outdoor adventure that perfectly complements the Southern Californian lifestyle.
Reason 9 - Pros and Cons of Living in La Costa Hills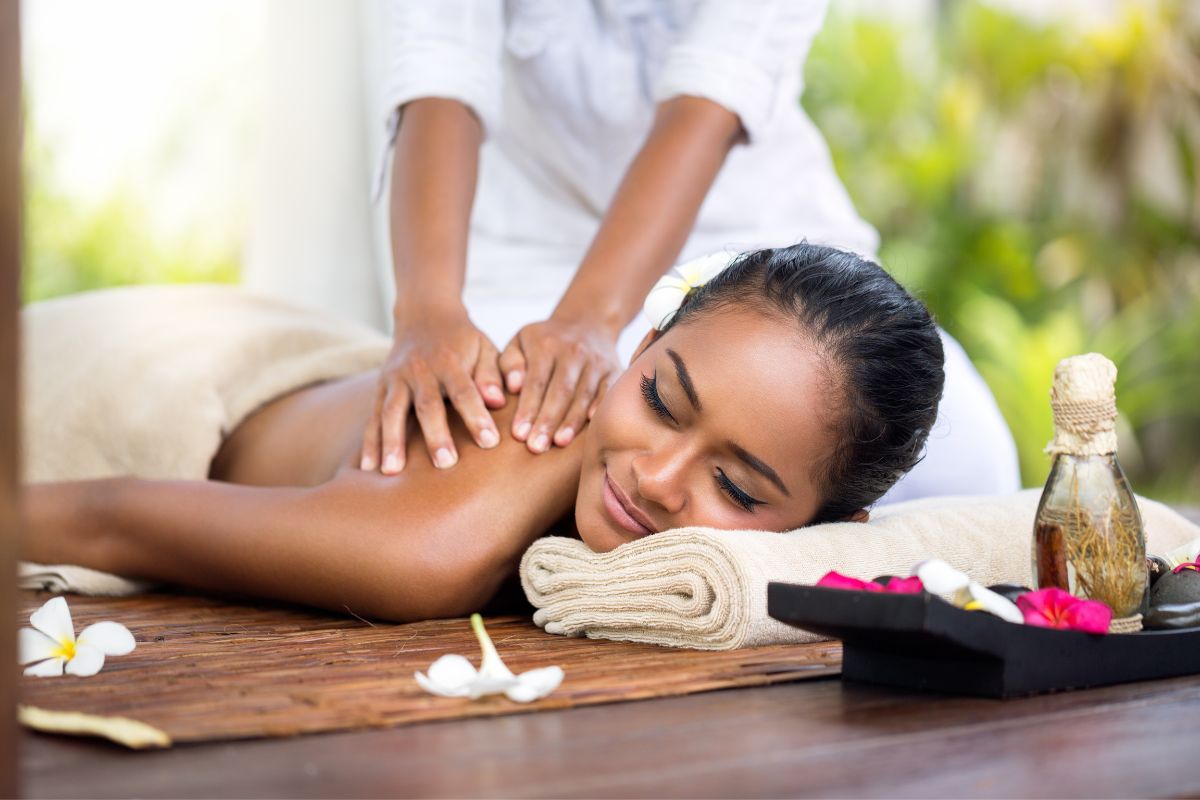 La Costa Hills, a captivating neighborhood in Carlsbad, San Diego, presents an enticing blend of advantages and considerations for those contemplating making it their home.
Advantages:
Scenic Beauty: Nestled amidst picturesque landscapes, La Costa Hills offers breathtaking views of mountains, lush greenery, and proximity to pristine beaches, providing residents with a nature-infused lifestyle.


Outdoor Paradise: With an array of parks, trails, and recreational areas, residents enjoy easy access to outdoor activities, making it a haven for fitness enthusiasts and nature lovers.


Upscale Amenities: The neighborhood's proximity to the La Costa Resort and Spa adds a touch of luxury, offering world-class golf courses, spa treatments, and fine dining experiences.


Strong Community Spirit: La Costa Hills fosters a tight-knit community where neighbors often bond over shared interests, local events, and gatherings.


Quality Schools: The neighborhood boasts reputable schools, ensuring an excellent education for children and peace of mind for parents.
See the best La Costa Hills purchase home loans
Considerations:
Affordability: The upscale amenities and proximity to nature can translate to higher living costs, making it essential for potential residents to weigh their budget against their desired lifestyle.


Traffic Congestion: The neighborhood's appeal attracts visitors and can lead to traffic congestion, particularly during peak tourist seasons.


Property Prices: While offering beautiful homes, La Costa Hills' real estate prices can be higher compared to other areas in Carlsbad, which might impact affordability for some buyers.


Limited Public Transportation: Reliance on personal vehicles might be necessary due to the limited public transportation options, potentially affecting daily commutes.


Tourist Influx: The presence of the La Costa Resort and Spa draws tourists, which might lead to busier weekends and potential challenges in securing reservations for certain amenities.
La Costa Hills presents an alluring blend of natural beauty, upscale amenities, and a strong sense of community. Residents are privileged to embrace an active outdoor lifestyle and enjoy the perks of a serene, nature-inspired setting. However, the potential trade-offs include higher living costs, traffic considerations, and the need for personal transportation. Prospective residents are encouraged to carefully weigh these factors against their preferences and priorities to determine whether La Costa Hills aligns with their vision of an idyllic living experience.
Conclusion
If you're seeking an exquisite blend of natural beauty, upscale amenities, and a strong sense of community, La Costa Hills in Carlsbad, San Diego, is a neighborhood that beckons you to explore further. With its stunning landscapes, proximity to top-notch outdoor activities, and a welcoming community, La Costa Hills presents a unique living experience that might just be your dream come true.
Imagine waking up to breathtaking views of mountains and lush greenery, with access to pristine beaches just a stone's throw away. The neighborhood's array of parks, trails, and recreational areas invite you to embrace an active lifestyle, whether you're a fitness enthusiast or a nature lover. Plus, the allure of the renowned La Costa Resort and Spa adds a touch of luxury to your everyday life.
La Costa Hills isn't just a place to live; it's a vibrant community where neighbors become friends, local events foster connections, and a strong sense of belonging prevails. Whether you're a young family seeking excellent schools for your children or a professional looking for an escape from the urban hustle, this neighborhood offers something for everyone.
Do you own a home now? Get a fast and free automated value instantly
As you consider making La Costa Hills your new home, keep in mind some important factors. The upscale amenities and natural surroundings come with a higher living cost, so it's essential to align your budget with your desired lifestyle. Additionally, the neighborhood's popularity might lead to occasional traffic congestion, particularly during peak tourist seasons.
To truly grasp the charm and potential of La Costa Hills, we encourage you to delve deeper into your research. Explore the range of properties available, from single-family homes to condos and townhouses, to find the perfect fit for your needs. Take a stroll through the inviting streets, engage with the local community, and envision yourself enjoying the unique advantages this neighborhood offers.
If a captivating blend of natural beauty, upscale amenities, and a strong community resonates with you, then La Costa Hills could be your future sanctuary. Take the next step by visiting the area, exploring available properties, and immersing yourself in the distinctive lifestyle it promises. Your dream home in La Costa Hills might be closer than you think.
I would love to help assist you with your home purchase, home sale, or home loan - please feel free to give me a call, text, or use the form below.
Your La Costa Hills Insider,
Scott
Get Scott's Personal Help Below...
See

Carlsbad

's Best Areas Below...
See

North County Coastal

Best Areas Below...
See

La Costa Hills

' Newest Listings Below...