9 Reasons Why Cypress Greens Carlsbad San Diego is a Great Place to Live in 2024 | 2025
Posted by Scott Taylor on Monday, November 20, 2023 at 2:13 AM
By Scott Taylor / November 20, 2023
Comment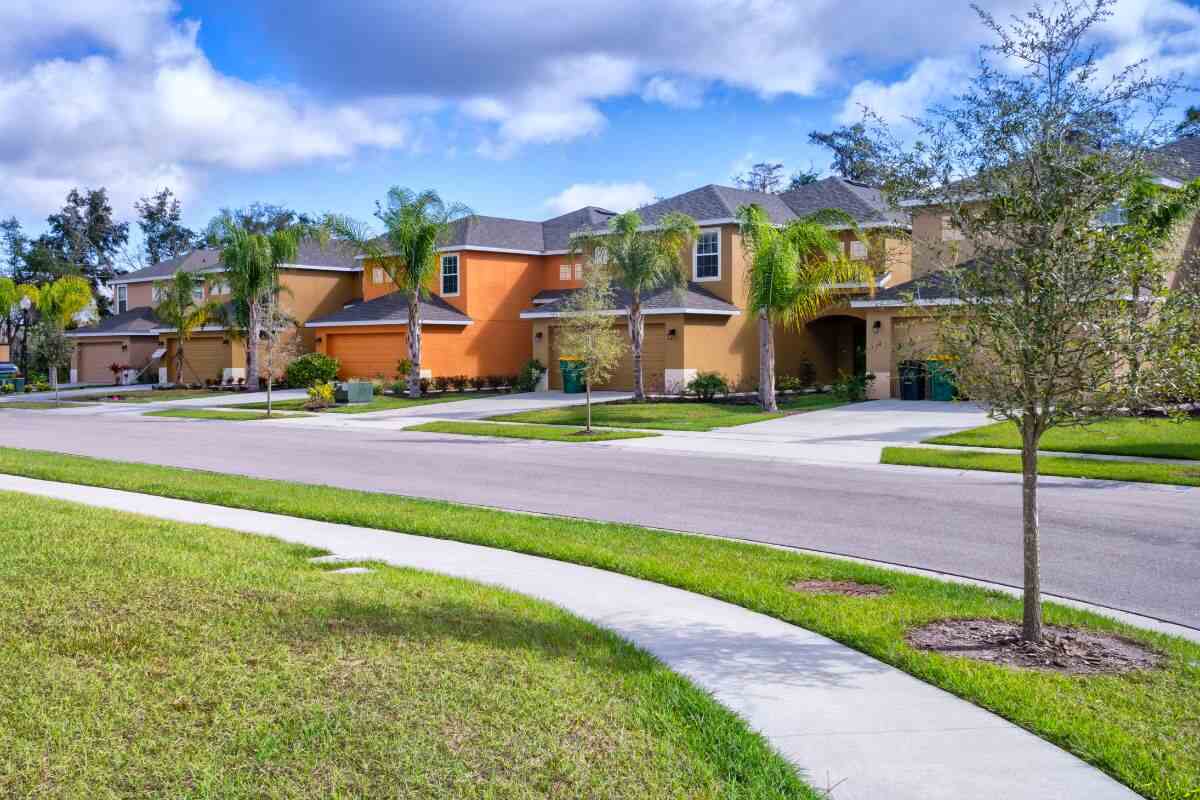 Welcome to Cypress Greens, a captivating neighborhood nestled in the charming city of Carlsbad, California. This introduction sets the stage for a journey into the essence of Cypress Greens, a place where community, beauty, and convenience converge. The purpose of this article is to offer valuable insights to those contemplating a move or real estate investment in this coveted area.
Nestled in the heart of Carlsbad, Cypress Greens is a neighborhood that captures the essence of Southern California living. With a prime location that balances urban amenities and natural beauty, Cypress Greens presents an idyllic setting for those seeking a harmonious blend of modern living and outdoor serenity.
The allure of Cypress Greens lies in its commitment to fostering a sense of community. Residents experience a warm and neighborly ambiance that makes coming home truly special. As a hub of connection, this neighborhood invites residents to engage with each other, creating lasting friendships and a genuine sense of belonging.
Cypress Greens isn't just a place to live; it's a gateway to an array of attractions.
Whether you're an outdoor enthusiast, a food connoisseur, or a culture seeker, Carlsbad's offerings are at your fingertips. Pristine beaches, lush parks, and a vibrant downtown scene provide endless opportunities for leisure and exploration.
Moreover, Cypress Greens stands as a testament to the convenience of modern living. Essential amenities, shopping centers, and dining options are within easy reach, ensuring that everyday needs are met without hassle. The neighborhood's strategic location also offers seamless access to major highways and transportation hubs, making commuting and travel a breeze.
This article is your guide to unlocking the hidden gems and remarkable features of Cypress Greens. Whether you're envisioning your dream home or considering a real estate investment, the valuable information provided here will aid you in making an informed decision. Join us as we delve into the rich tapestry of Cypress Greens, where community, convenience, and coastal beauty intertwine to create a lifestyle that truly reflects the essence of Carlsbad's charm.
Here's a quick rundown of our list:
Reason 1 - History and Development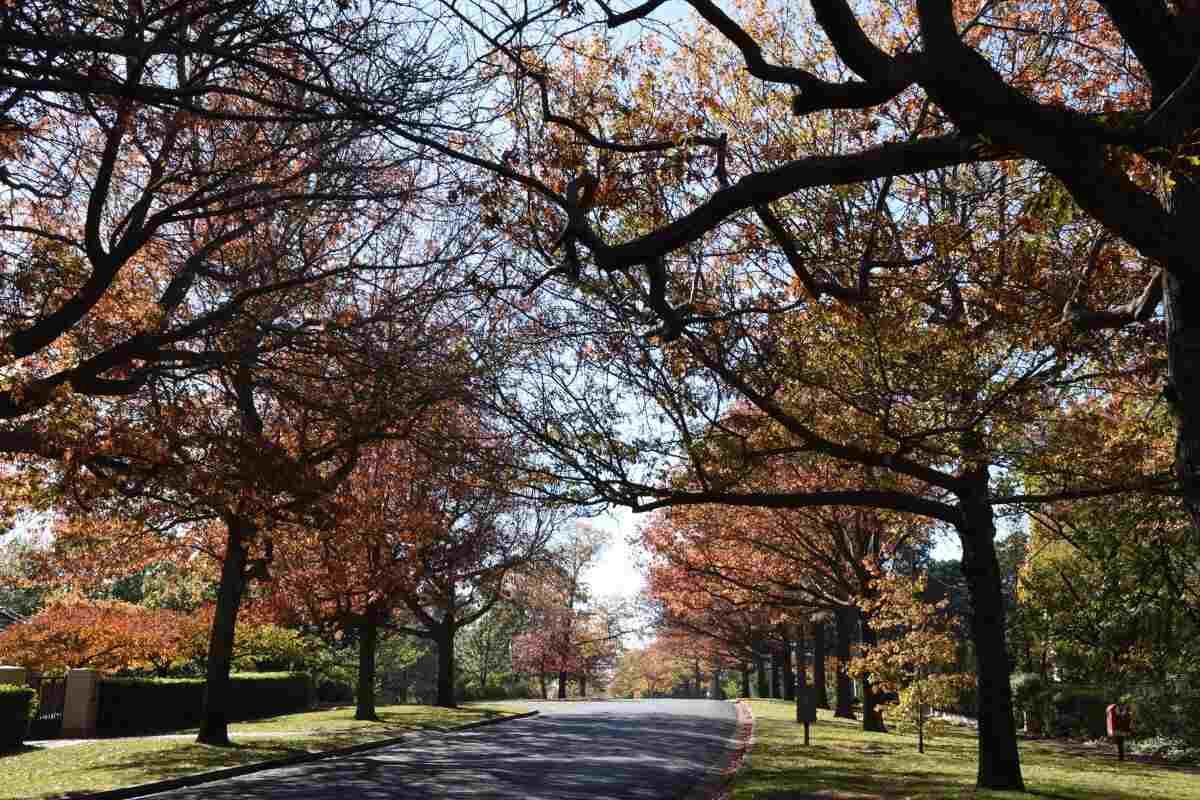 Cypress Greens, a flourishing neighborhood nestled in the coastal haven of Carlsbad, San Diego, boasts a captivating history that has paved the way for its growth and development. As we journey through the annals of time, we uncover the captivating story of Cypress Greens' evolution.
Originally an expanse of rolling farmland, Cypress Greens began its transformation into a vibrant community during the latter half of the 20th century. The region's allure, with its proximity to the Pacific Ocean and its natural beauty, gradually drew the attention of developers and home seekers alike.
Significant events and developments shaped the trajectory of Cypress Greens. The establishment of key infrastructure, including roads, utilities, and community spaces, laid the foundation for the neighborhood's emergence as a sought-after residential destination. As Carlsbad's popularity grew, so did the demand for housing, and Cypress Greens stepped forward to meet this need.
See the latest Cypress Greens homes for sale
Throughout the years, Cypress Greens has experienced a remarkable expansion. What was once open fields has now blossomed into a community adorned with thoughtfully designed homes, tree-lined streets, and communal spaces. The neighborhood's commitment to fostering a sense of community has resulted in a tightly-knit and neighborly environment, where residents share more than just geographical proximity; they share a genuine bond.
As the years progressed, Cypress Greens has maintained its appeal by blending modern amenities with the area's natural beauty. The growth of local businesses, the enhancement of recreational facilities, and the preservation of green spaces have all contributed to the neighborhood's continuous evolution.
This journey through Cypress Greens' history and development is a testament to the neighborhood's ability to adapt, transform, and thrive. From its agricultural roots to its present status as a cherished residential enclave, Cypress Greens stands as a testament to the synergy between history and progress. As we move forward, the neighborhood's past serves as an inspiring backdrop, reminding us that growth is not just about bricks and mortar; it's about nurturing a vibrant community that honors its heritage while embracing the future.
Reason 2 - Location and Accessibility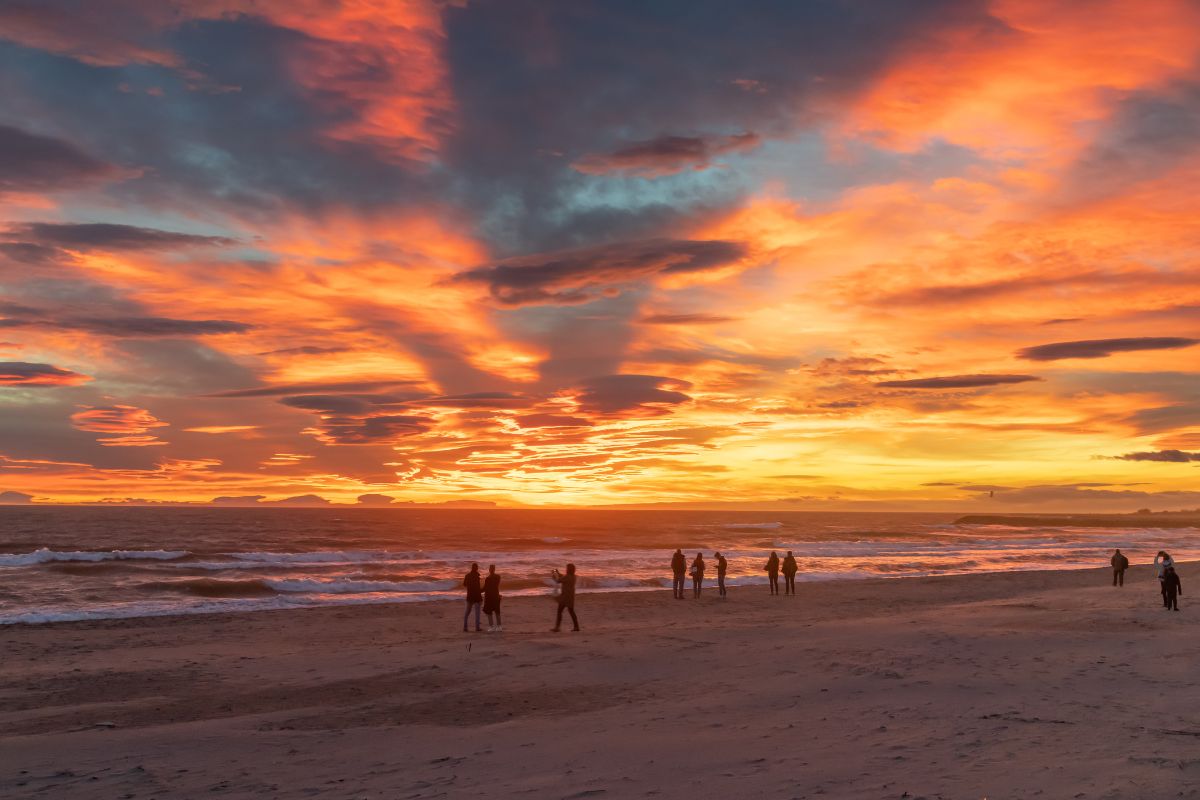 Nestled in the picturesque coastal city of Carlsbad, San Diego, Cypress Greens enjoys a prime location that seamlessly combines the tranquility of suburban living with the accessibility of urban amenities. This summary navigates you through the neighborhood's strategic positioning and the convenience it offers to residents.
Cypress Greens finds itself ideally situated within Carlsbad, granting residents the privilege of experiencing the best of both worlds. With its close proximity to the Pacific Ocean, residents can bask in the beauty of the California coastline, enjoying soothing sea breezes and breathtaking sunsets. Moreover, the neighborhood's setting within Carlsbad ensures that a myriad of attractions are within easy reach.
The allure of Cypress Greens extends beyond its immediate surroundings, as it serves as a gateway to neighboring cities and destinations. A short drive leads residents to the heart of Carlsbad's downtown scene, where charming boutiques, diverse eateries, and cultural venues await exploration. For those seeking a more cosmopolitan experience, the vibrant city of San Diego is just a stone's throw away, offering world-class entertainment, dining, and cultural offerings.
See the best Cypress Greens purchase home loans
Transportation options abound in Cypress Greens, making commuting and exploration a seamless endeavor. Major highways and well-connected road networks ensure that residents can easily navigate their way to work or leisure activities. Additionally, public transportation options provide a convenient alternative for those who prefer to leave the car behind.
The ease of commuting to San Diego and other nearby areas enhances the neighborhood's allure. Whether you're embarking on a weekend adventure or a daily commute, Cypress Greens' strategic location ensures that you spend less time in transit and more time enjoying all that the region has to offer.
As you consider your move or real estate investment, the neighborhood's prime location and accessibility undoubtedly play a pivotal role. Cypress Greens invites you to embrace a lifestyle that harmonizes the tranquility of coastal living with the convenience of city accessibility, all within the enchanting embrace of Carlsbad's charm.
Reason 3 - Real Estate Overview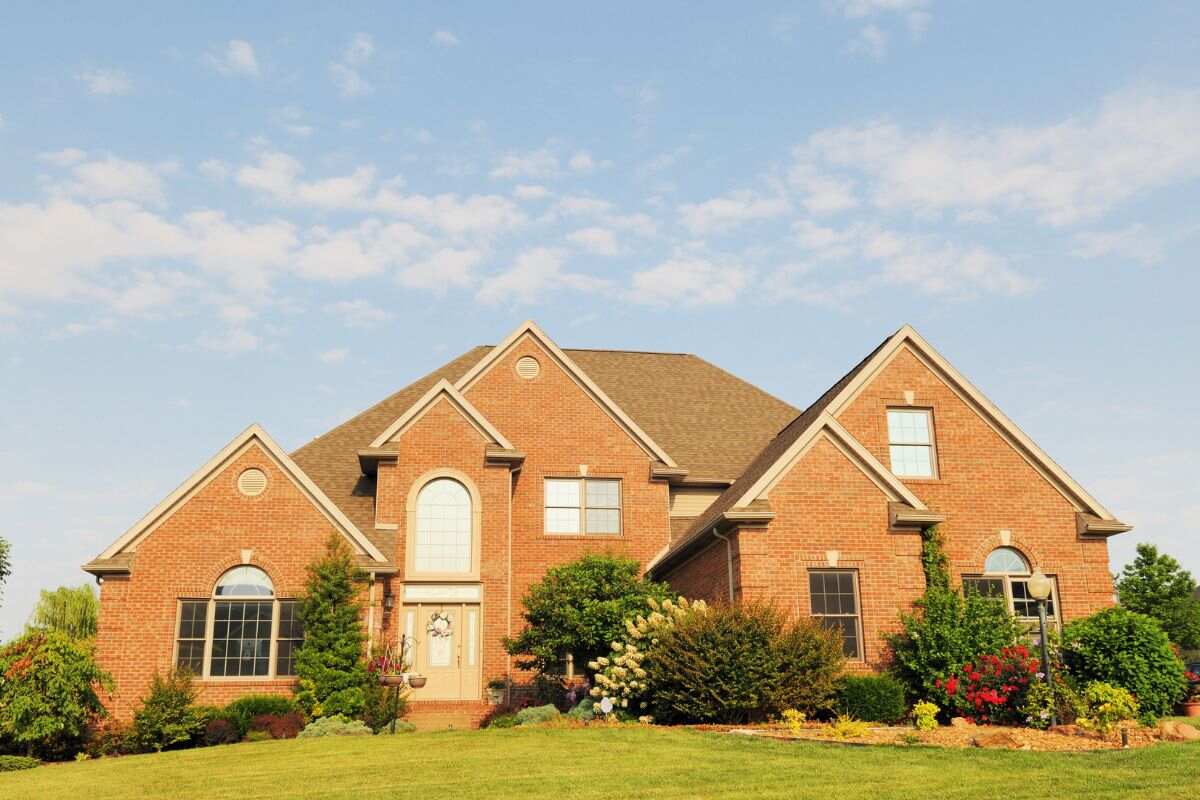 Cypress Greens in Carlsbad, San Diego, offers a diverse array of real estate opportunities that cater to a range of preferences and lifestyles. This summary unveils the captivating real estate landscape of Cypress Greens, from the charming single-family homes to the enticing array of housing options.
The neighborhood's real estate canvas showcases a rich palette of housing options, including single-family homes, condos, and townhouses. Immaculately designed single-family homes dot the landscape, offering residents spacious layouts, private yards, and a true sense of ownership. These homes serve as sanctuaries where families can grow and create lasting memories.
For those seeking a more compact yet equally stylish living space, condos and townhouses provide an excellent choice. These properties often feature modern amenities and sleek designs that cater to a dynamic and vibrant lifestyle. The allure of condo and townhouse living lies in the sense of community that often emerges within these shared spaces.
Do you own a home now? Get a fast and free automated value instantly
Cypress Greens also boasts notable real estate developments and projects that have added new dimensions to the neighborhood's offerings. These developments prioritize modern architecture, energy efficiency, and the integration of green spaces. By blending innovation with the timeless allure of Carlsbad's coastal surroundings, these projects redefine the concept of suburban living.
The variety of real estate options within Cypress Greens ensures that residents can find a dwelling that resonates with their preferences and needs. Whether you're seeking a spacious single-family home to raise a family or a stylish condo for a more streamlined lifestyle, Cypress Greens has something to offer.
As the neighborhood continues to evolve, the real estate landscape is marked by a commitment to excellence and a focus on creating living spaces that harmonize with the natural beauty and vibrancy of the surroundings. Whether you're a young professional, a growing family, or anyone in between, Cypress Greens' real estate offerings beckon you to embrace a life of comfort, style, and community within the captivating tapestry of Carlsbad's charm.
Reason 4 - Amenities and Facilities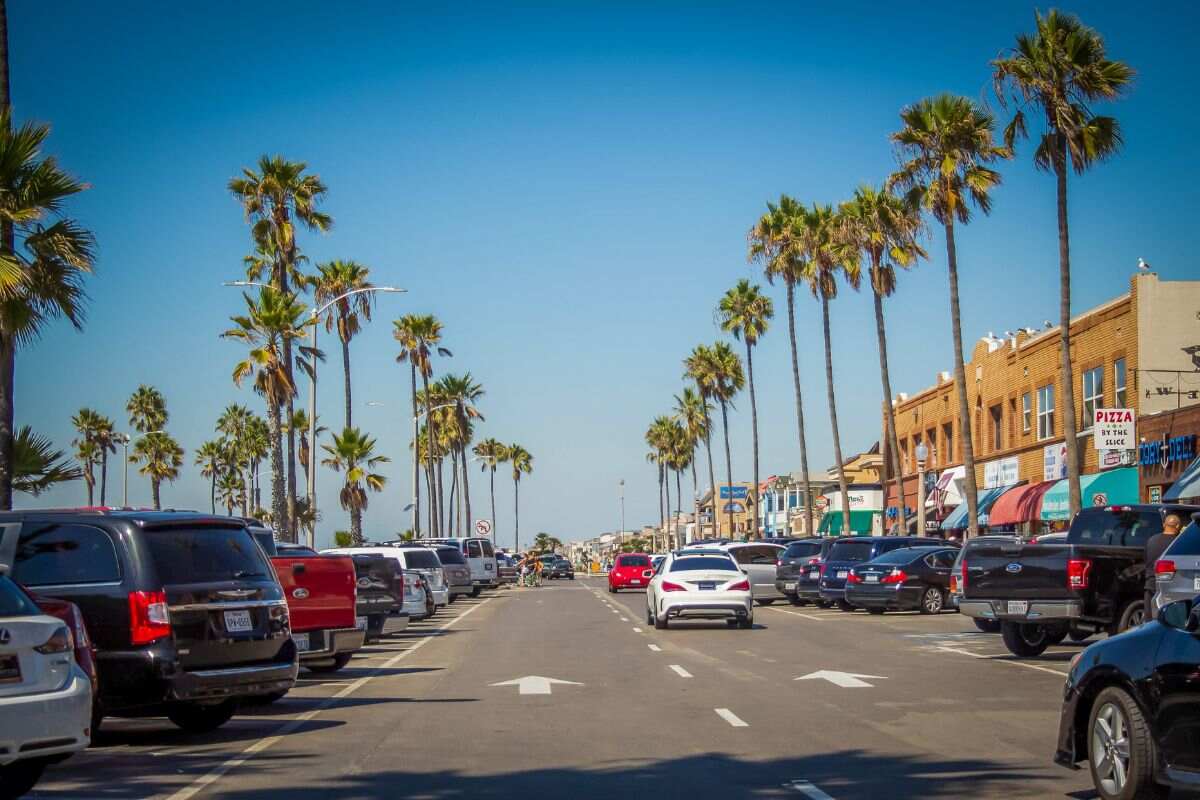 Cypress Greens, nestled in the heart of Carlsbad, San Diego, offers residents a delightful array of amenities and facilities that enhance their quality of life. This summary unveils the neighborhood's vibrant offerings, from lush parks and recreational spaces to convenient shopping centers and top-notch healthcare facilities.
Green spaces and parks flourish within Cypress Greens, providing residents with serene spots to unwind, exercise, and connect with nature. These well-maintained areas offer a retreat from the bustle of daily life, inviting residents to take leisurely strolls, have picnics, or engage in outdoor activities. The neighborhood's commitment to creating beautiful, green surroundings fosters a sense of well-being and tranquility.
Additionally, Cypress Greens boasts an array of recreational facilities that cater to various interests and age groups. From community pools and fitness centers to playgrounds and sports courts, residents have ample opportunities to stay active and engage in social interactions. These facilities foster a vibrant sense of community where neighbors come together to bond and enjoy shared experiences.
See the latest Cypress Greens homes, townhomes, and condos for sale
For shopping and retail therapy, Cypress Greens is ideally positioned near an array of shopping centers, grocery stores, and boutiques. Residents can effortlessly access daily necessities, indulge in shopping sprees, and explore a variety of dining options that cater to different tastes.
The availability of healthcare facilities, including hospitals and clinics, is an essential aspect of any community. Cypress Greens addresses this need by being in proximity to reputable healthcare providers. This ensures that residents have convenient access to medical services, promoting a sense of security and well-being.
Cypress Greens is not just a neighborhood; it's a thoughtfully designed community that caters to the holistic needs of its residents. Whether you're seeking an active outdoor lifestyle, easy access to retail therapy, or top-tier healthcare facilities, this neighborhood stands as a testament to Carlsbad's commitment to enriching the lives of its residents. Within the charming embrace of Cypress Greens, every day brings new opportunities for leisure, connection, and a fulfilling lifestyle.
Reason 5 - Education and Schools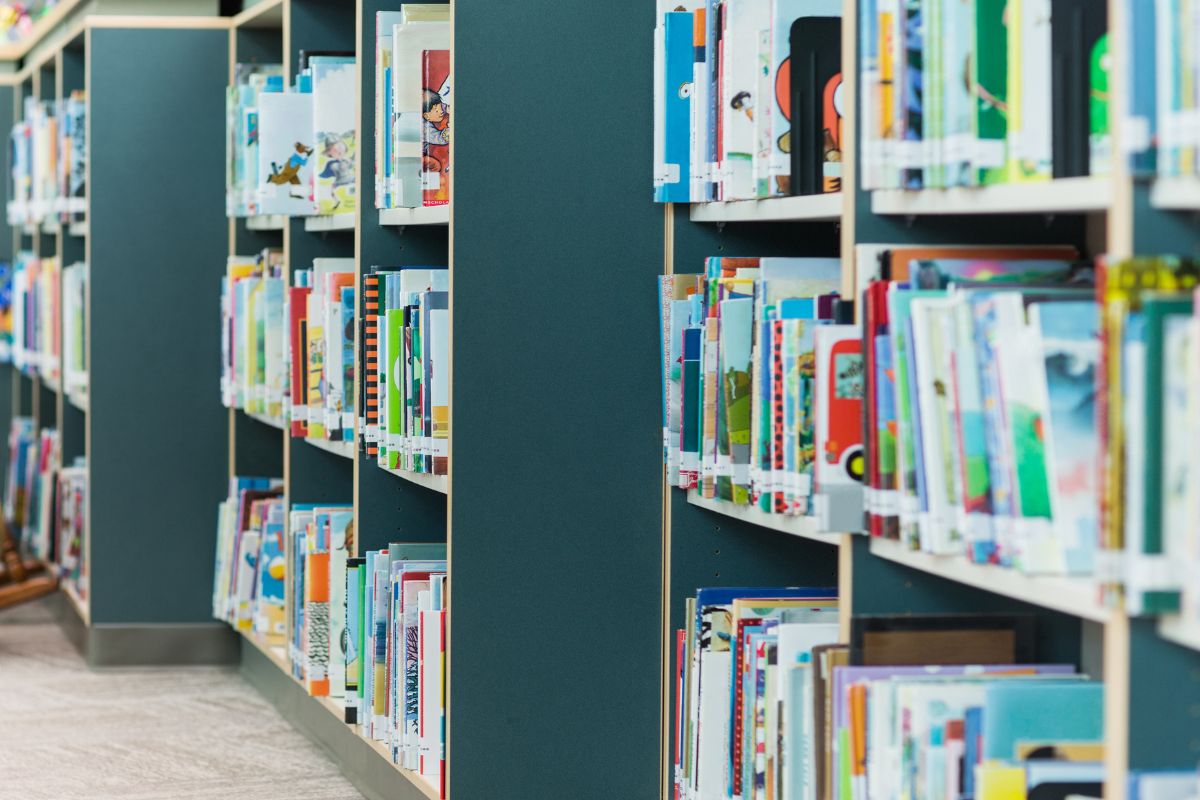 Cypress Greens in Carlsbad, San Diego, places a strong emphasis on education, offering a range of schooling options that cater to families' diverse needs. This summary uncovers the educational landscape of Cypress Greens, showcasing its commitment to nurturing young minds and providing a solid foundation for academic success.
The neighborhood is home to a mix of public, private, and charter schools, each offering unique approaches to education. Public schools in Cypress Greens are often characterized by their rigorous curricula, experienced educators, and dedication to fostering well-rounded students. These institutions prioritize academic excellence while providing a supportive environment for personal growth.
In addition to public schools, Cypress Greens hosts a variety of private schools that offer specialized programs and smaller class sizes. These institutions often emphasize individualized attention and innovative teaching methods, catering to families seeking tailored educational experiences for their children.
Do you own a home now and want to see the best refinance home loans?
Cypress Greens' commitment to education is further enriched by charter schools that provide alternative approaches to learning. These schools often emphasize specific themes, such as arts, technology, or project-based learning, allowing students to explore their passions and develop unique skill sets.
The quality of education within the Cypress Greens community is bolstered by dedicated educators, innovative programs, and a strong sense of community involvement. Local schools frequently achieve notable achievements and distinctions, showcasing the commitment to nurturing young talents and fostering well-rounded citizens.
Families residing in Cypress Greens also benefit from its proximity to esteemed colleges and universities. Nearby higher education institutions provide a seamless transition for students seeking to further their education after high school. This accessibility to higher education fosters a culture of lifelong learning and empowers residents to pursue their academic aspirations.
Cypress Greens' educational landscape underscores the neighborhood's dedication to creating a holistic living experience for families. From top-tier public schools to innovative charter options and nearby universities, the community invests in the education of its future leaders, ensuring that every child has the opportunity to thrive academically and personally within the welcoming embrace of Carlsbad's Cypress Greens.
Reason 6 - Safety and Crime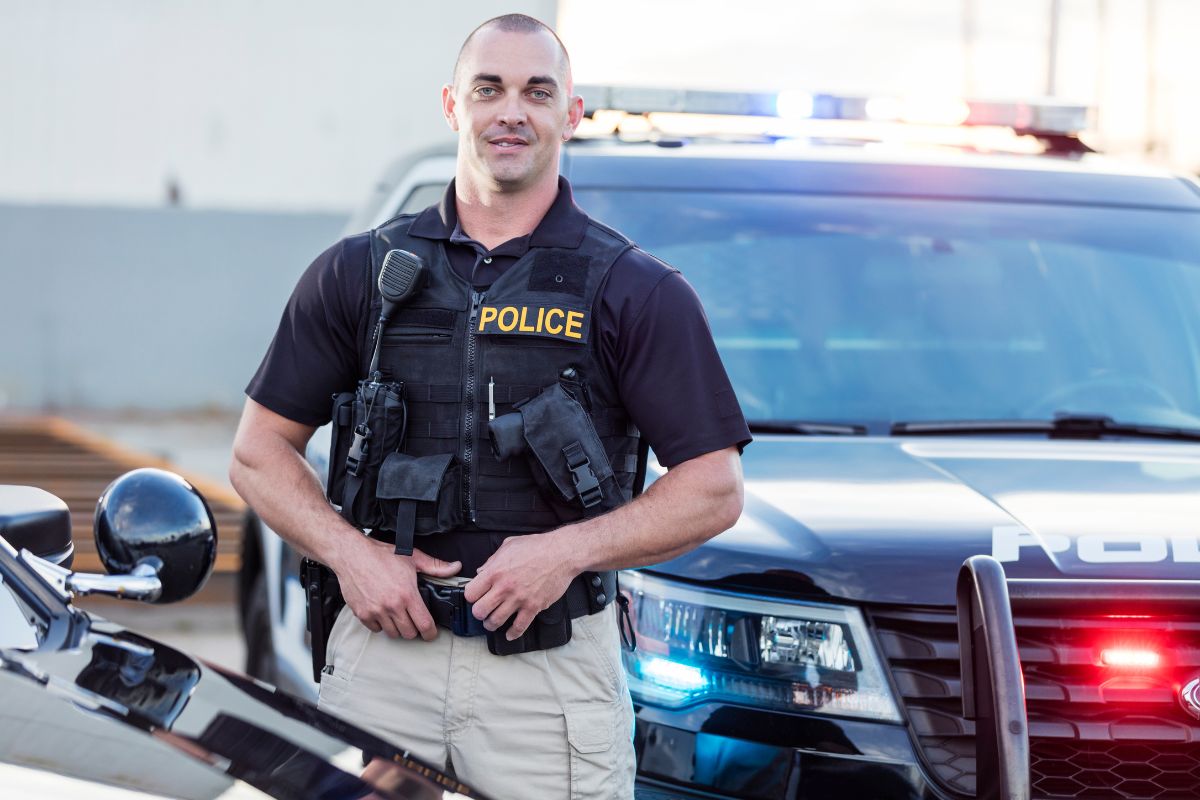 Cypress Greens, nestled in the serene landscape of Carlsbad, San Diego, boasts a reputation for being a safe and secure neighborhood. This summary delves into the neighborhood's commitment to maintaining a sense of safety, highlighting its low crime rates and the proactive community initiatives that contribute to its secure environment.
Cypress Greens is known for its low crime rates, making it a tranquil haven for residents seeking peace of mind. The neighborhood's dedication to safety is reflected in its welcoming streets and well-kept surroundings. Residents often find solace in the knowledge that they can enjoy their daily routines and leisure activities without unnecessary concerns.
The community's sense of security is further reinforced by collaborative efforts and proactive initiatives. Neighbors frequently engage in watch programs and work together to keep an eye on the neighborhood, ensuring that any unusual activities are swiftly addressed. This strong sense of community vigilance creates an environment where residents look out for one another and work together to maintain a safe atmosphere.
Contact us if you have specific questions about Cypress Greens
Local law enforcement agencies also play a crucial role in upholding the neighborhood's safety. Regular patrols and community engagement initiatives foster positive relationships between law enforcement officers and residents, leading to enhanced communication and trust.
Cypress Greens also takes pride in its dedication to educating residents about safety measures and protocols. Community workshops, seminars, and resources empower residents with the knowledge and tools needed to make informed decisions and take precautions.
Cypress Greens stands as a testament to the power of community collaboration in fostering a secure environment. With its low crime rates, vigilant residents, and supportive law enforcement agencies, the neighborhood offers a haven where residents can thrive without compromising their sense of safety. The commitment to safety extends beyond physical security to create a sense of belonging and trust among neighbors, making Cypress Greens an ideal place to call home in Carlsbad's inviting landscape.
Reason 7 - Community and Lifestyle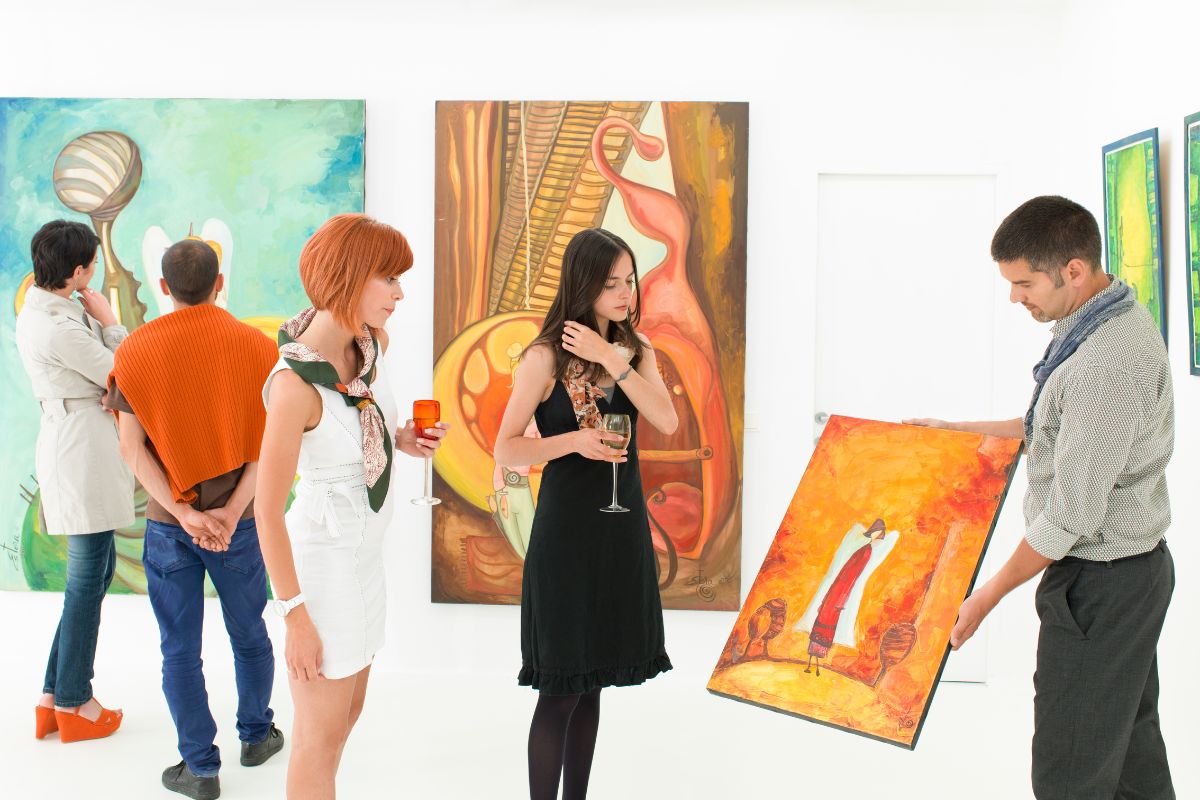 Cypress Greens in Carlsbad, San Diego, embodies a vibrant and inclusive community that thrives on a diverse tapestry of residents and a dynamic lifestyle. This summary paints a vivid picture of the neighborhood's unique vibe, showcasing its rich cultural fabric, exciting events, and a strong sense of togetherness.
The heart of Cypress Greens beats to the rhythm of a warm and welcoming community, where neighbors forge meaningful connections and friendships. The neighborhood exudes a friendly atmosphere, inviting both newcomers and long-time residents to engage in the tapestry of daily life. With a strong emphasis on community bonds, residents often find themselves collaborating on various projects and initiatives.
Cypress Greens is a hub of cultural and recreational activities, with a calendar brimming with local events, festivals, and gatherings. From farmers' markets that showcase locally grown produce to art exhibitions that celebrate creativity, the community offers something for everyone. These events not only provide entertainment but also serve as platforms for neighbors to interact and celebrate their shared interests.
Don't miss out! See the latest Cypress Greens homes right now
The neighborhood's demographic makeup reflects its commitment to inclusivity, with residents from various backgrounds contributing to its diverse cultural tapestry. This diversity is celebrated and embraced, fostering an environment where different perspectives are valued and shared.
A strong emphasis on family values is a cornerstone of Cypress Greens' lifestyle. The neighborhood's family-friendly vibe is evident in its parks, playgrounds, and family-oriented activities. Children and parents alike relish the chance to connect with their neighbors and create lasting memories.
Cypress Greens' lifestyle is not just about living but thriving. Residents engage in outdoor pursuits, whether it's enjoying a leisurely stroll along tree-lined streets or exploring the nearby natural landscapes. The strong sense of community support enriches this lifestyle, creating an environment where residents are encouraged to pursue their passions and enjoy life to the fullest.
Cypress Greens is more than just a neighborhood; it's a vibrant community where residents embrace diversity, celebrate culture, and engage in a fulfilling lifestyle. With its welcoming atmosphere, bustling events, and a spirit of togetherness, Cypress Greens embodies the essence of community living in Carlsbad's picturesque landscape.
Reason 8 - Outdoor Activities and Attractions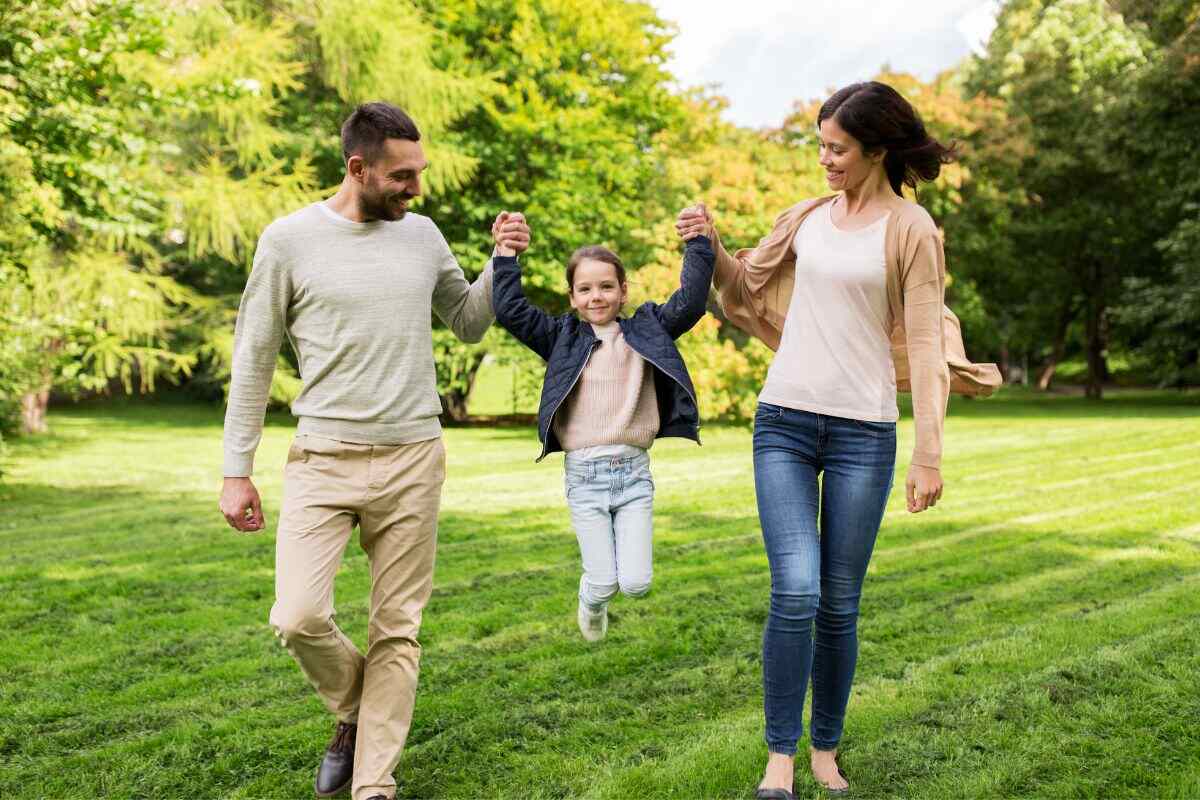 Cypress Greens, nestled in the heart of Carlsbad, San Diego, offers a paradise for outdoor enthusiasts and nature lovers. This summary paints a vivid picture of the neighborhood's abundant outdoor activities and attractions, showcasing the variety of natural wonders that residents can explore and enjoy.
The neighborhood is surrounded by a plethora of parks and green spaces, each offering its own unique charm. Residents can unwind in the tranquility of Cypress Park, perfect for picnics and leisurely walks amidst lush surroundings. Nearby Aviara Community Park boasts expansive fields, playgrounds, and even a skate park, catering to a range of recreational interests.
For those seeking adventure and exploration, Batiquitos Lagoon offers a breathtaking coastal ecosystem to discover. The lagoon is a haven for birdwatchers and hikers, with scenic trails winding through its diverse habitats.
See the latest Cypress Greens homes for sale
Cypress Greens is also conveniently located near Carlsbad's iconic beaches, including Tamarack Beach and South Ponto Beach. Residents can bask in the sun, take refreshing dips in the ocean, or enjoy a leisurely beach stroll along the picturesque shoreline.
The nearby mountains and nature reserves provide additional opportunities for outdoor enthusiasts. Elfin Forest Recreational Reserve offers challenging hiking trails with panoramic views of the surrounding landscapes. Calavera Nature Preserve, known for its volcanic terrain and diverse flora and fauna, provides a unique experience for hikers and nature lovers.
Golf enthusiasts will find their haven in the neighborhood as well, with nearby golf courses like Aviara Golf Club offering stunning fairways and impeccable views of the Pacific Ocean.
Cypress Greens is an outdoor enthusiast's dream come true, offering an array of natural attractions and recreational opportunities. From serene parks to breathtaking beaches and captivating hiking trails, residents can immerse themselves in the beauty of Carlsbad's landscape. Whether exploring the lagoon, strolling on the sand, or embarking on a mountain adventure, the neighborhood provides an abundance of outdoor activities to suit every interest.
Reason 9 - Pros and Cons of Living in Cypress Greens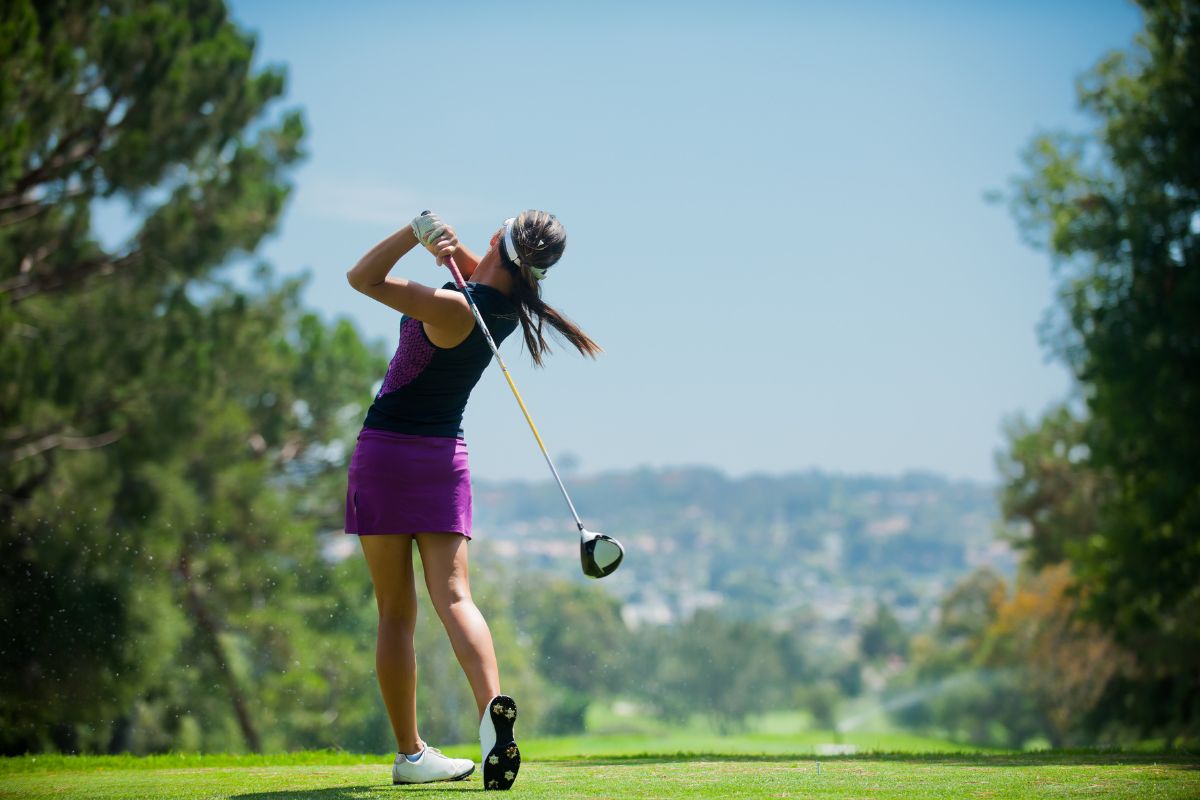 Cypress Greens, a neighborhood nestled within the charming city of Carlsbad, San Diego, offers an appealing blend of advantages and considerations that potential residents should be aware of as they consider making it their home.
Advantages:
Natural Beauty: The neighborhood's proximity to parks, trails, and the coastline provides residents with ample opportunities to connect with nature and enjoy outdoor activities.


Outdoor Lifestyle: Cypress Greens caters to an active outdoor lifestyle, offering a range of recreational options from hiking and biking to beach days and golfing.


Location: Situated in Carlsbad, residents enjoy a peaceful suburban atmosphere while still having access to the vibrant city amenities of San Diego.


Quality Education: The availability of top-notch schools, both public and private, ensures that families have access to quality education for their children.


Community Spirit: Cypress Greens fosters a strong sense of community, with local events and gatherings providing opportunities for neighbors to connect and form lasting friendships.
See the best Cypress Greens purchase home loans
Considerations:
Affordability: While offering a desirable lifestyle, Cypress Greens may have a higher cost of living compared to other areas, impacting affordability for some residents.


Commuting: While the neighborhood is conveniently located, commuting to San Diego for work or other activities may be necessary, potentially adding to commute times.


Traffic: The desirability of the area may lead to increased traffic during peak times, affecting travel within and around the neighborhood.


Limited Diversity: The demographic makeup of Cypress Greens may be less diverse than some other areas in San Diego, potentially impacting the cultural experience for some residents.


Real Estate Market: The popularity of the neighborhood can lead to competitive real estate market conditions, potentially affecting options and pricing for prospective homebuyers.
Cypress Greens presents a unique blend of outdoor recreation, convenient location, and strong community connections. It's ideal for individuals and families who value an active lifestyle, proximity to natural beauty, and access to quality education. However, individuals should carefully consider their budget, commuting preferences, and housing priorities before making a decision. The neighborhood's numerous advantages, coupled with thoughtful consideration of potential challenges, will help individuals determine if Cypress Greens is the perfect place for them to call home.
Conclusion
If the allure of a vibrant community, natural beauty, and an outdoor-centric lifestyle resonates with you, Cypress Greens in Carlsbad, San Diego, might just be the ideal destination for your next home. This neighborhood encapsulates the essence of Southern California living, offering a balanced blend of modern amenities and serene landscapes.
With its prime location near parks, trails, and beaches, Cypress Greens invites residents to embrace a life filled with outdoor adventures. From morning hikes to afternoon beach picnics, the neighborhood encourages an active lifestyle that's sure to delight nature enthusiasts and families alike.
But it's not just the outdoor charm that makes Cypress Greens special. Its strong sense of community creates an inviting atmosphere, fostering connections between neighbors and providing a backdrop for local events and festivals. The neighborhood's proximity to Carlsbad's city amenities and the wider offerings of San Diego adds to its appeal, striking the perfect balance between convenience and tranquility.
Do you own a home now? Get a fast and free automated value instantly
Cypress Greens boasts top-notch educational options, ensuring that families have access to quality schooling for their children. And while its popularity is evident, the real estate market might require a bit of research to navigate. From single-family homes to townhouses, there's something for everyone – provided you're willing to explore the options.
If Cypress Greens has piqued your interest, consider delving deeper into its offerings. Take the time to explore the real estate market, understand the local schools, and get a feel for the community's atmosphere. Whether you're considering a move or real estate investment, Cypress Greens offers a potential chapter in your life story that's worth exploring. So, whether it's strolling through the neighborhood's green spaces, engaging with its community, or uncovering its unique charm, there's much to discover in Cypress Greens. Your next adventure could very well start right here.
I would love to help assist you with your home purchase, home sale, or home loan - please feel free to give me a call, text, or use the form below.
Your Cypress Greens Insider,
Scott
Get Scott's Personal Help Below...
See Carlsbad's Best Areas Below...
See

North County Coastal

Best Areas Below...
See

Cypress Greens

' Newest Listings Below...
No Matching Listings
Try a new search, or click below to get notified when matching listings become available.