5 (Hot) Up and Coming San Diego Neighborhoods in 2022
Posted by Scott Taylor on Thursday, January 13, 2022 at 5:15 PM
By Scott Taylor / January 13, 2022
Comment
Those looking to move to the San Diego area will have plenty of choices with several up-and-coming neighborhoods coming into their own and creating their own vibe and identity. It is fairly simple to find one where newcomers can fit in and feel at home.
Some communities are finding new ways to draw both residents and tourists. Below are five of the rising stars in San Diego neighborhoods.
Here's a quick rundown of our list: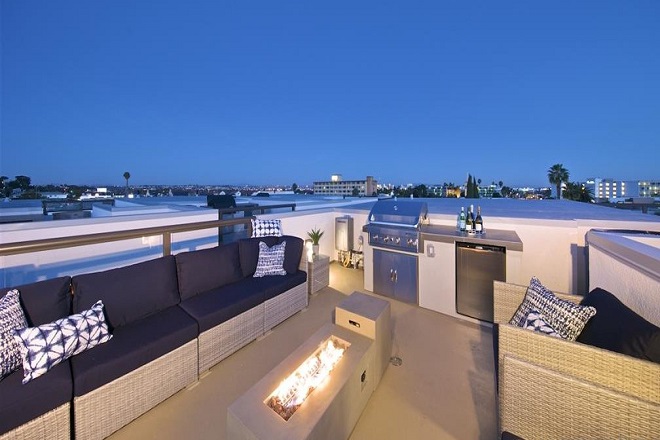 This is the neighborhood to be for views of the city and harbor. Point Loma was once a sleepy fishing village next door to the thriving hipster community of Ocean Beach, but has since come into its own identity.
The focus of this community is food with its huge restaurant scene that draws food enthusiasts from other parts of San Diego. It sits on a peninsula and has hilltop homes as well as houses below. Its character is eclectic with modern, tropical, and New England styles merging into the community.
A key feature of this neighborhood is Liberty Station. This waterfront urban shopping village is in the redeveloped Naval Training Center. It consists of restaurants, breweries and hotels but the most popular part is the Liberty Public Market. This is where people find prepared foods, wine, pastries, beer and crafts, but it also has museums, artists studios, dance companies and many galleries. One fun feature is the Sail Ho Golf Course, a nine-hole course left behind by those at the naval training facility.
Point Loma has other draws, such as the tide pools at Cabrillo National Monument found on the tip of the peninsula. The monument celebrates the successful voyage of Juan Rodridguez Carbrillo, who landed in San Diego Bay from San Salvador in 1542. There is also the Old Point Loma Lighthouse and Fort Rosecrans National Cemetery, a memorial for soldiers who fought for this country.
The median price of a home in Point Loma is $849,000, making it one of the higher priced areas of the trendy neighborhoods but still affordable when compared to the rest of the city.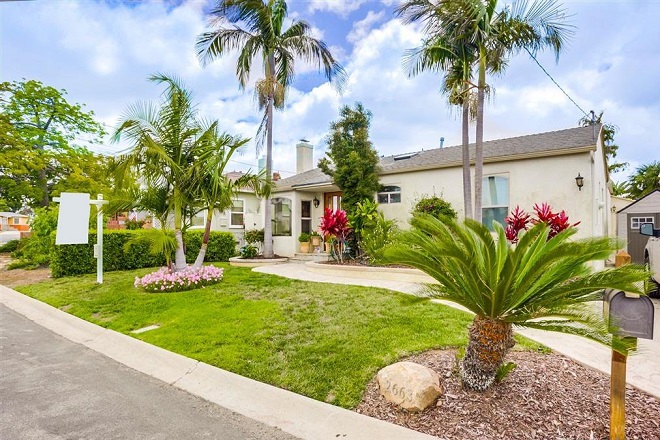 Beer aficionados will love living in North Park. This community has spawned six new craft breweries over the past 10 years, as well as other local businesses that include restaurants and trendy coffee shops. From donuts, waffles to French, Italian and comfort food, North Park has plenty to eat and even more to do.
This neighborhood, located along University Avenue near Jacob Dekema Freeway, takes a page out of the past with its craftsman style homes and pedestrian friendly downtown. It is incredibly easy to enjoy a day walking to various shops and restaurants.
It has a farmer's market open every Thursday year-round that features prepared food, organic and locally grown food, music and gifts in 90 tents of vendors. There is also a vintage flea market to stroll. This neighborhood is also home to the SDCCU Festival of the Arts, which is in its 23rd year. This free event is held in May and features live music, urban art and a craft beer block.
The neighborhood has many other events that are all free and family-friendly. One unique feature is all events are designed to produce revenue that funds community projects to keep it flourishing. It is a tight-knit community that even has its own historical society and is constantly looking for volunteers for events and activities, so those who want to be involved in their community will quickly fit in.
The median home price is still reasonable for the area with a median price of under $700,000.
Get Pre-Approved in 60 Seconds...
(No Social Security Number Needed)
By proceeding, you consent to receive calls and texts at the number you provided, including marketing by auto-dialer, pre-recorded voicemail, and email, from this site's operators about real estate related matters, but not as a condition of purchase. You also agree to our Terms of Service, and to our Privacy Policy regarding the information relating to you. Message and data rates may apply. This consent applies even if you are on a corporate, state or national Do Not Call list. This site is protected by reCAPTCHA and the Google Privacy Policy and Terms of Service apply.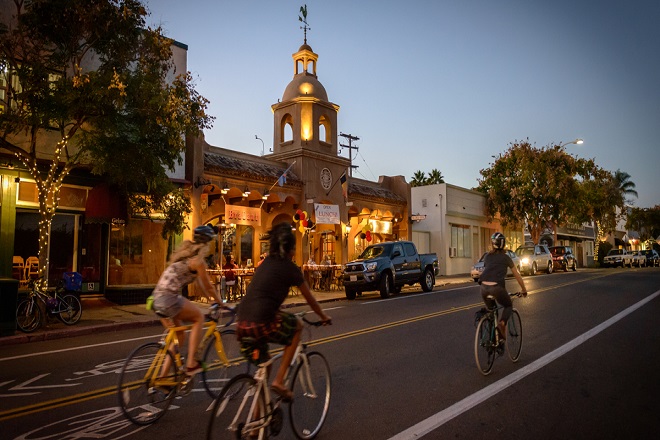 South Park is a highly convenient area because it is minutes from San Diego's downtown, but yet has its own culture clearly defining the community. It has a long history from when it first registered as a subdivision in 1870. It began growing in the early 1900's after E. Bartlett Webster purchased it. Utilities like water, electricity and sewer were added along with sideways. More development came after the East Side Railway linked the area with downtown by way of an electric streetcar.
This neighborhood, located east of downtown and situated between Golden Hill and North Park, is proactive in maintaining and supporting locally-owned businesses. There are 70 independent businesses in this area with many of those offering handmade crafts and products. There are also farm-to-table restaurants, bakeries and craft beer breweries. It has a number of boutiques, ethnic restaurants, bars, small neighborhood grocery stores, art galleries, a dog wash and yoga studio that make it exceptionally trendy.
The streets give way to a bit of nostalgia and creates a family-friendly vibe with tree-line streets. The blocks are compact and are easy to walk. There are several churches located nearby. Housing includes bungalow courts, apartments along with homes in craftsman and Spanish Colonial revival styles.
Community events add to local pride. The Old House Fair, an annual event held in June, features vendors selling home furnishings and other home wares for those owning vintage homes. There are also quarterly walkabouts through the restaurant and retail sections where shops stay open late, bands play live, refreshments are handed out and those who want a free trolly ride can get one.
The median price of homes here are approximately $725,000.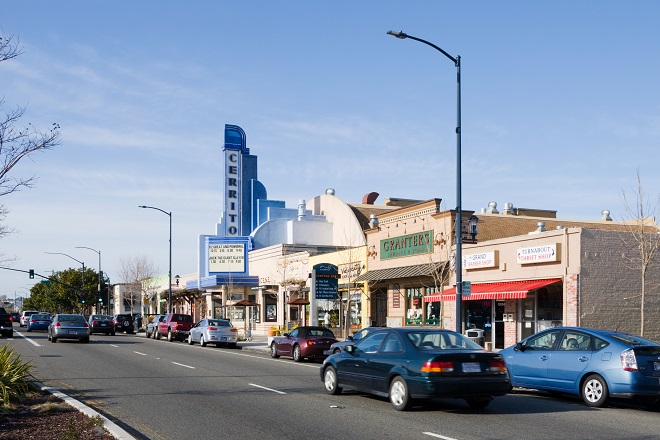 El Cerrito, a hillside community once home to lemon and orange orchards, has a lot going for it to put it on the hot and trendy list for 2019. Known as "the Little Hill", this community is located west of San Diego State University, so it draws both students and those who work at the university. It is close to major through ways such as Interstate 8 and Interstate 805, so residents can get to the city easily.
El Cerrito's character is why people are looking to live there. It is diverse and has a number of bistros and ethnic restaurants in a thriving commercial district. Residents can walk throughout the community and it is clean. The home lots are larger than those in other parts of the city and many homes are bigger as well.
There are unique attractions nearby such as the Rosie the Riveter/World War II Home Front National Park, Point Isabel, and Wildcat Canyon Regional Park.
The area is holding a stronger median home price than in other neighborhoods with homes selling around $575,000. That makes it a good investment as values are surely to hold their own or rise in the future.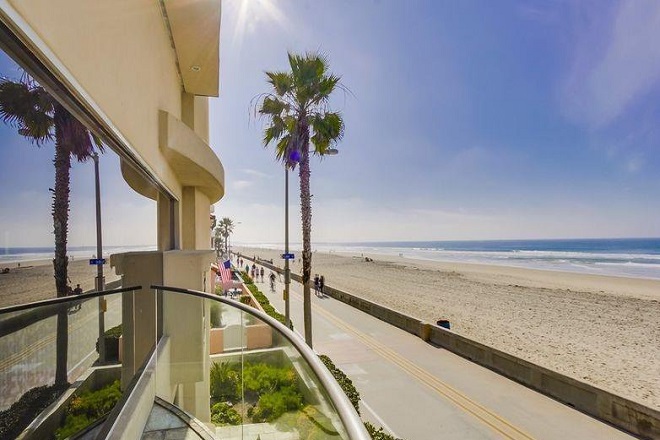 This is a busy neighborhood that offers the best for beach lovers. It is located in the middle of the Golden Strand between South Mission Beach and Pacific Beach Point. Mission Beach is a two mile stretch from Mission Bay to Pacific Beach.
This neighborhood draws those who love to stay outdoors. Not only does the beach offer opportunities to swim, surf, play volleyball and hang out, the boardwalk at Mission Beach makes for the perfect spot for biking, walking and rollerblading.
Belmont Park is close by which all types of entertainment in its beachfront amusement center, including the Big Dipper, a 73-foot-tall vintage 1925 roller coaster. There are other rides, shopping, restaurants and a simulated wave pool.
The neighborhood is highly trendy with a lot of condos and beach apartments, drawing those who are young and single. Real estate also includes upscale modern homes, as well as old-style beach cottages and the pastel-colored homes more common in areas like San Francisco.
Real estate in Mission Beach went up 9.3 percent over the past year with the median price hovering around $1.2 million.
Even though these neighborhoods are considered some of the trendiest in the area, there are a number of other neighborhoods that make an excellent home for those moving to San Diego.
☎ I would love to help assist you with your home purchase, home sale, or home loan - please feel free to give me a call, text, or use the form below.
Your Up and Coming Insider,
Scott
Get Scott's Personal Help Below...
Where Do You Want To Go Next?
By clicking "Send" I/We agree by electronic signature as stated below: 1) To be contacted by telephone even if the telephone number appears on a State/National Do Not Call registry or any company's Do Not Contact lists. 2) To this website's Privacy Policy and Terms of Use.
See San Diego's Newest Listings Below...