Exposed: The 'Real' San Diego Cost of Living Guide for 2021
Posted by Scott Taylor on Tuesday, July 13, 2021 at 3:51 PM
By Scott Taylor / July 13, 2021
Comment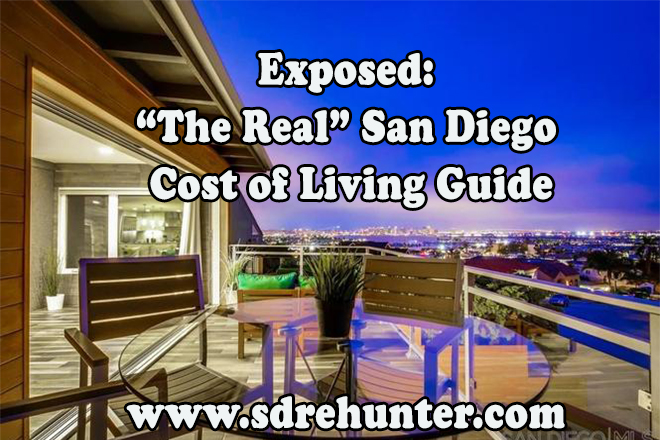 Are you planning to relocate to San Diego, California? If yes, then one question that must be running through your mind is: how much does it cost to live in San Diego every month? If that is the case, then count your sled lucky because today you have landed in the right place. In this article, we will dwell deeper into San Diego's cost of living and focus on specifics to help you know how much it will cost to live in this incredible city. But before that, we are going to tell you more and San Diego.
Here's a quick rundown of our list:
About San Diego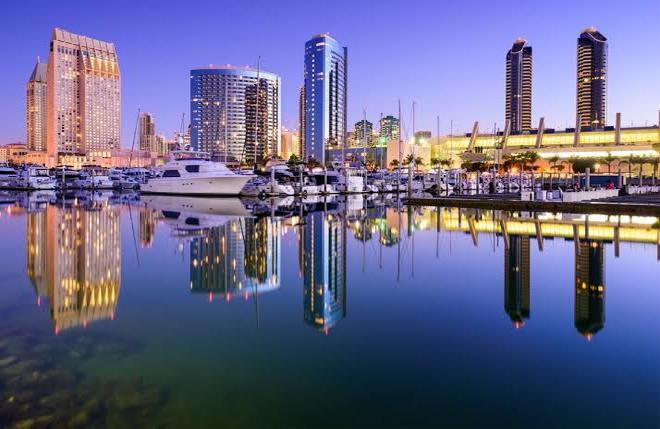 San Diego is California's second-largest city (second to Los Angeles) and the eighth-largest city in the United States. San Diego is known for its 70 miles pristine beaches, perfect weather, diverse culture, and a wide array of world-class scenic attractions, including parks, zoos, landmarks, and museums, to mention a few.
See the latest San Diego housing stats...
The city has a population of around 1.3 million, and more than 3 million people spread across other cities in the country. San Diego has been nicknamed "America finest city" and is regarded as the birthplace of California. The city has 18 towns and is very close to Mexico. In fact, this city shares an international border with Mexico.
The economy of this vibrant town mainly revolves around tourism, manufacturing, military, research, and biotechnology. San Diego has a robust military presence and has been heavily involved in defense since the Second World War. It is currently home to the largest naval fleet in the world.
See the latest San Diego homes, townhomes, and condos for sale...
How much does it cost to live in San Diego monthly?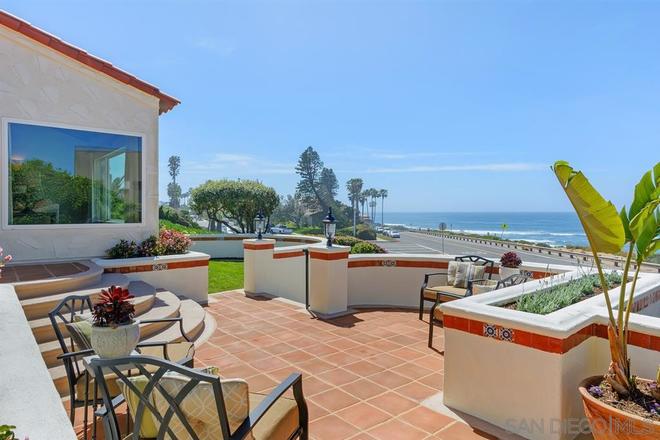 Now the million-dollar question is: how much money to you need to live in this incredible city? Data from multiple credible agencies has shown that San Diego is among the most expensive cities to live in the United States.
The cost of living in this incredible city is 6% higher than California's average cost of living and 49% than that of the entire country. This clearly shows that San Diego is an expensive city to live in. The cost of goods and services in San Diego is 8% higher than the rest of the country. According to move.org, the average monthly cost in America's finest city is about $2,665. This figure factored the price of rent, utilities, gasoline, groceries, and the internet.
Get Free: How to get 103% home financing – even if you make over $100,000 a year…
San Diego Rent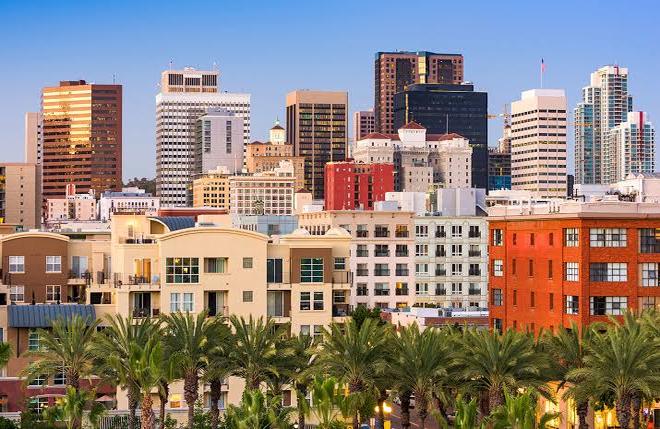 If you are planning to move to San Diego, then you must be prepared to pay 102% more rent than what you are used to paying. San Diego tops the list when to come to the cost of housing. The average rent in the metro part of the city is about $2,357 per month. The average price of a one-bedroom apartment in the town is a whopping $1500 per month. The average rent of a two-bedroom house is around $2,030 and $2,923 for a three-bedroom house.
The bad news is that the cost of rent continues to rise each year. For instance, in 2018, the cost of rent rose by 3.6%. Some residents in San Diego have had their rent cost has gone up by $100 one year after moving in. the most expensive neighborhoods in San Diego to rent include Little Italy, North city, and La Jolla, while the cheapest suburbs to rent apartments include Rolando, Darnall, and City Heights East.
Continue: 5 reasons why San Diego apartment rentals suck and to own instead…
San Diego Home Prices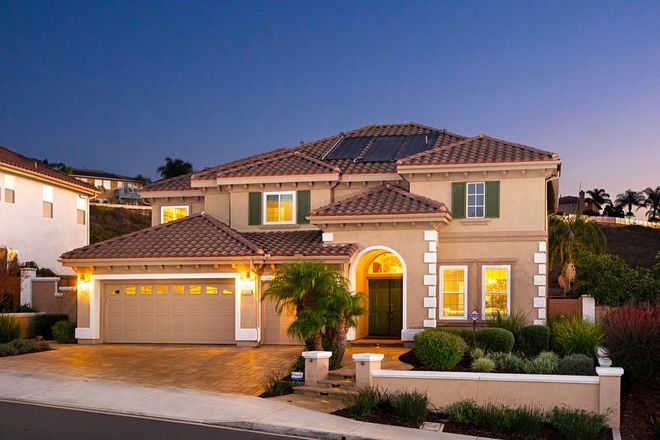 The medium home pricing in San Diego County is $650,000. Home prices in this city are 8.2 less expensive Los Angeles but 30% above the national average, which currently stands at about $200,000. Home prices vary depending on size and location. Houses close to the city are more costly than those in rural areas such as Campo. The average cost of housing in this city has gone up by 1.7% over the past year, and experts predict that the price will rise by 1.8% within the next year.
Hot Post: San Diego Housing Market Forecast
San Diego Mortgage Rates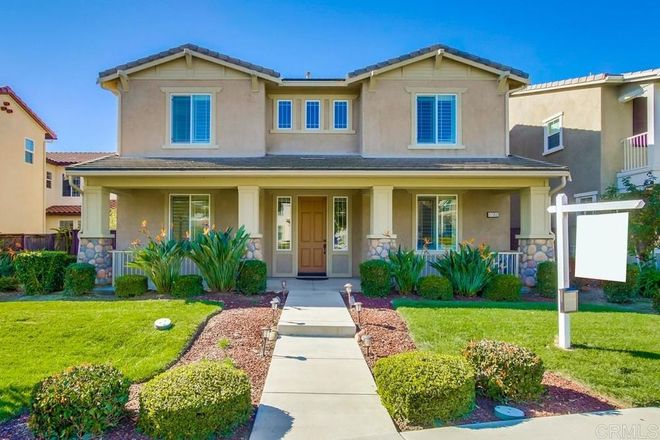 If you are planning to purchase a home in San Diego via a mortgage, then it is essential to know about current mortgage rates. The mortgage rate in San Diego varies depending on factors such as the interest rate that the lender is charging you, your accessed level of risk, home location, lone type, home price, and much more.
Is the 2021 San Diego real estate market like 2007?
Mortgage lender makes money by charging interests for the privilege of allowing you to use their money to buy a house. A mortgage loan is more susceptible to market fluctuations than other types of loans. Their interest rates keep fluctuating all the time.
To determine the specific interest that you will pay, you are advised to visit your preferred financial institution and request them to break mortgage rates down for you. This way, you will not only know the mortgage rates, but you will also see the amount you are eligible to borrow and the interest rates.
According to the Bankrate survey on large lenders, the current mortgage rate in San Diego is 3.8% for a 30 year fixed loan and 3.3% for a 15 year fixed loan. The average rate for an adjustable mortgage is about 3.8%.
Put down as little as 3.5% and buy a $780,000 home....
---
Blog Post Interrupt
5 Shocking Facts Exposed: Why Owners Are More Savvy (and Wealthy) Than Renters...


Back to the Post
---
San Diego Cost of Utilities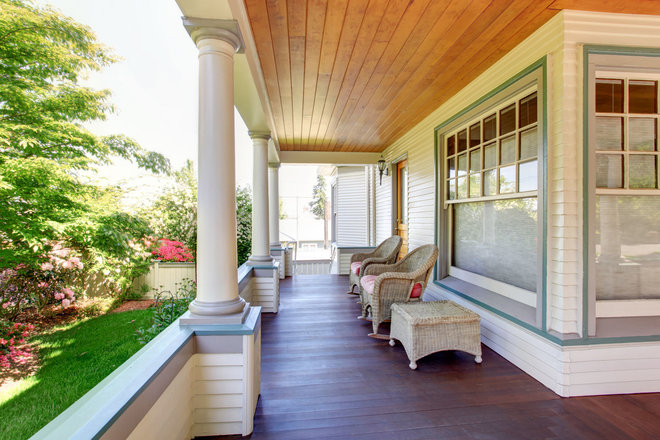 Apart from housing, utilities are the primary drivers of the cost of living in San Diego. Services such as electricity, garbage, water, gas, cable, and the internet have increased by 1.4% over the last year in San Diego. Experts project that the cost of utilities will go up by 1.1% in 2020.
According to Numbeo.co, the average cost of essential utilities for a 1000 square foot apartment in San Diego $200 per month. This cost only covers basic things like the internet, water, electricity garbage, HVAC, and gas. The cost of utilities varies depending on lifestyle and location. People who live in urban areas tend to spend more on utilities than those living in rural areas. Likewise, people living a luxurious lifestyle also spend more on utility bills.
See San Diego's latest real estate market stats now...
Transportation Cost in San Diego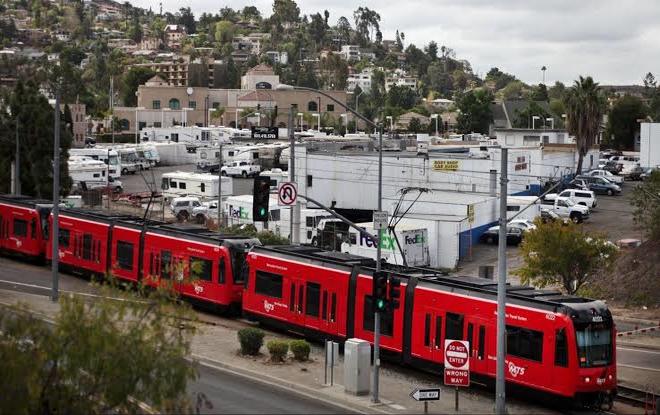 Apart from housing and utility costs, another important cost that you need to factor is transportation cost. The fact is that you must move from one point to another, and that means that you have to incur transportation costs. San Diego has a robust public transit system ranging from the rapid bus that connects to other suburbs to the quaint downtown trolley.
The 5 San Diego housing questions I get asked the most...
Monthly transportation cost varies depending on your travel frequency; distance covered, the time when you are traveling and means of transportation (public or private). Both public and individual transport systems have their pros and cons. For instance, public transport in San Diego tends to be cheaper and faster than private transport. On the other hand, private transportation is more comfortable and convenient.
If you use the public transit system, then it will cost you between $75 and $165 per month, depending on distance traveled. On the other hand, if you prefer to go via a private car, then you will spend between $150 and $400 depending on the distance traveled. The average commuting time in San Diego is about 26 minutes. According to the US Bureau of Labor Statistics, San Diego residents spend around 14.3% of their budget on transportation, which is slightly below the national average, which currently stands at 16%.
San Diego Home Owner? Why not sell your place to my eager audience?
Cost of Food in San Diego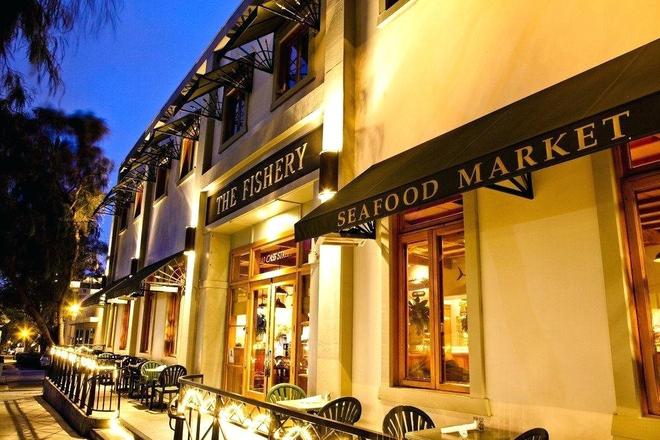 Of course, you must eat, and that means that you must spend money on food. The cost of food in San Diego varies deepening on factors such as your food choices, the number of people in the family, where you eat, among many others. Recent data shared by the US Bureau of Labor Statistics showed that San Diego residents spend around 13.3% of their household budget on food, which is slightly above the national average, which currently stands at about 12.9%.
The average monthly cost of food in San Diego is between $345 and $500. People who cook at home tend to spend less than those who eat at restaurants. Acceding to numbeo.co, the cost of cooking at home is around $15 per day while a three-course meal a restaurant costs around $50.
Read: 7 (Hot) San Diego beach towns to buy a home in
Cost of Healthcare in San Diego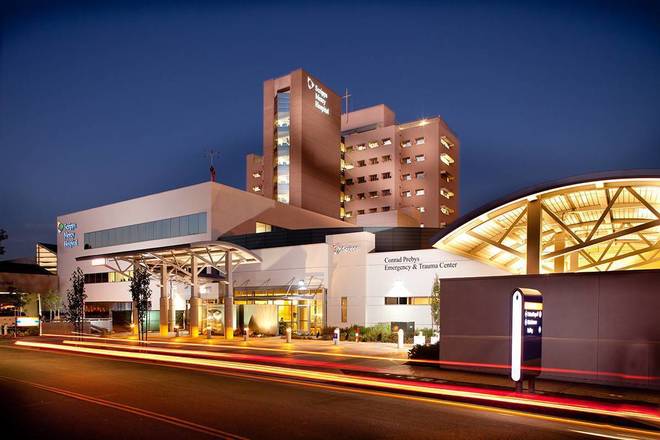 Health care is a huge concern to many people who wish to live in San Diego. With the cost of healthcare going up at an alarming rate, many people want to know if they can afford to pay their medical bills in San Diego. Unfortunately, the cost of healthcare in San Diego is very expensive. A report released by the Health Care Cost Institute way back in 2016 revealed that health care prices in San Diego are 64% higher than the national medium. This means that you should be prepared to dig deeper into your pocket to cater for your family medical expenses. However, the state has put in place measures to cushion people from the high cost of health, including providing affordable health care plans like Obama care which is quite affordable.
Top Post: San Diego's richest neighborhoods
Cost of Taxes in San Diego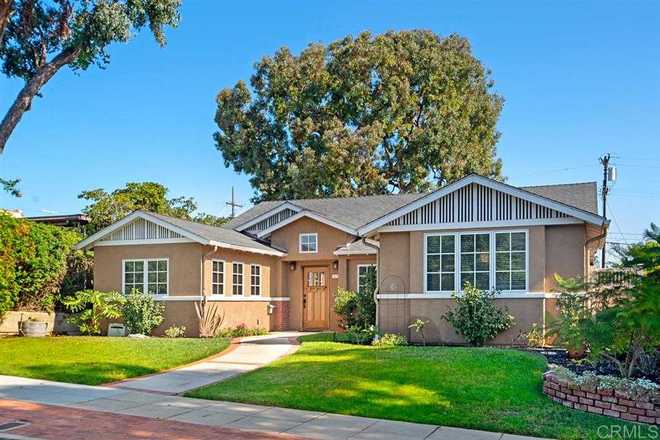 There are two that we are all guaranteed. They include death and paying taxes. Paying taxes in San Diego is a must, and failure to comply as required will result in stiff penalties, including a long jail term. The State of California is known for charging high taxes. In fact, it boasts of having the highest income tax rate in the United States. The combined sales tax rate for San Diego is 7.75%. This is the city sales tax and state-county tax rates. San Diego property tax rate currently stands at 0.77%, which is Belo the national rate, which presently stands at 1.08%.
Search Now: See the hottest San Diego homes here…
Cost of Moving from other Cities to San Diego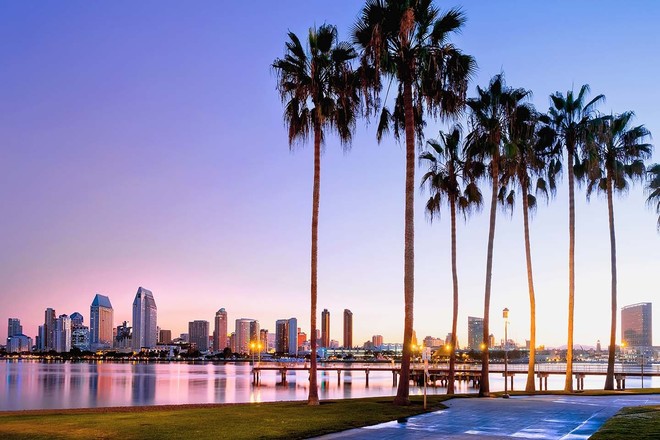 Are you planning to move from another state to San Diego? If yes, then it is vital to know how much it will cost you to move to this incredible city. San Diego is ranked third among the most expensive cities to relocate to. According to 24/7 Wall Street, the average cost of relocating to San Diego is about $5,174. This figure includes truck rental, fuel, hired help, and first-month rent and deposit. The cost may go up depending on the size of the items being moved, the sensitivity of the product being moved, and the area that you are moving to.
Other cities with high moving coast include San Jose and San Francisco, with an average moving cost of about $5,661 and $5,523, respectively. Cities with the cheapest relocation cost include Las Vegas and Orlando.
Don't Miss: 5 (hot) up and coming San Diego neighborhoods 
Miscellaneous Costs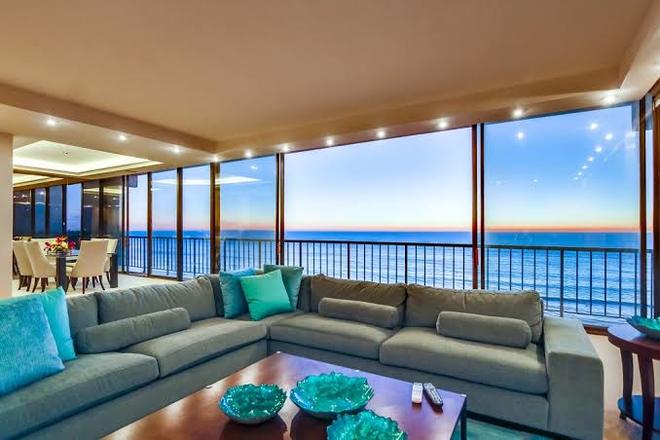 Apart from the necessities, miscellaneous expenses such as the cost of entertainment will not dent your pocket. Although San Diego is quite an expensive city to live in, there are plenty of fun things to do, including going for hiking trails, visiting various landmarks and pristine beaches that have been ranked among the best in the world. The good thing is that the majority of these fun activities are free.
However, there are some things that you will pay for, including visit national parks, museums, major league baseball matches much more, but their pricing is affordable. If you love the nightlife, then San Diego will not disappoint. Most people regard this city as "the city that never sleeps," and it is true. San Diego is active 24/7. There are plenty of fun activities to do both during the day and night.
Last Chance: Free video series on getting 103% financing 
Tips on How to Move to San Diego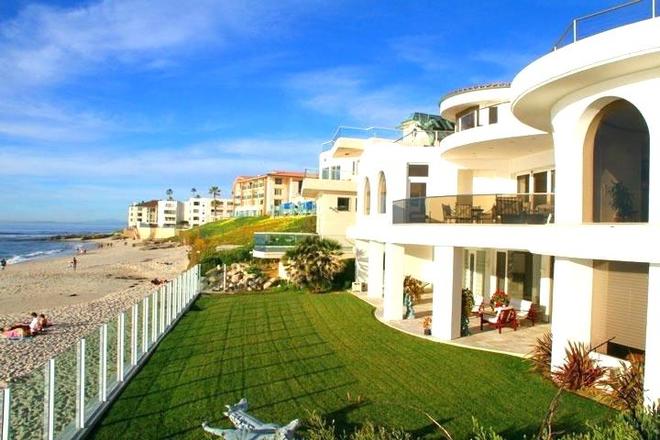 Thinking of relocating to San Diego? If yes, then you are making the right decision. However, moving to this gorgeous city can be tricky because of its high cost of living, many local laws that you probably not aware of, and unspoken rules that are unknown to first-time residents.
There are three things that you need to do when planning to move to this great city. First, you need to save before moving. Moving to San Diego from other cities will cost around $5,500. You also need to determine where you live and the type of house that you will live in.
5 mortgage trends in San Diego you *need* to know...
We recommend that you hire a professional moving company to transport your belongings. If you need more time to sort things out, you consider hiring safe storage to store your items temporary before moving them in.
What do you think?
Leave me a comment below – or, contact me here. 
Your Cost of Living Insider, 
Scott
Where Do You Want To Go Next?
By clicking "Send" I/We agree by electronic signature as stated below: 1) To be contacted by telephone even if the telephone number appears on a State/National Do Not Call registry or any company's Do Not Contact lists. 2) To this website's Privacy Policy and Terms of Use.
See San Diego's Newest Listings Below...
Get Scott's Personal Help Below...