(Controversial Post) 5 Reasons to Move to San Diego in 2021
Posted by Scott Taylor on Tuesday, July 13, 2021 at 4:00 PM
By Scott Taylor / July 13, 2021
Comment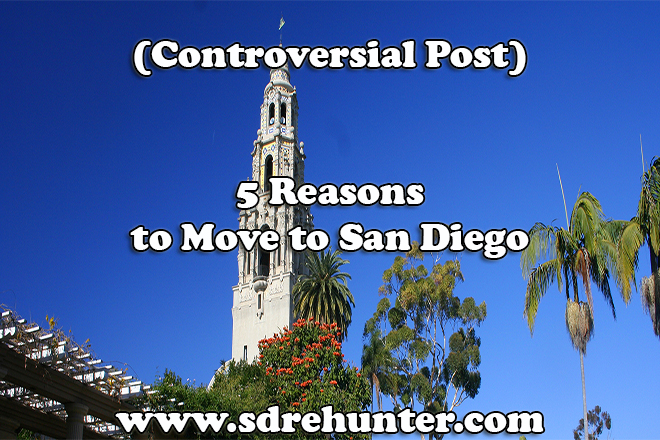 San Diego has always been a popular place for both tourists and as a place to live. Those who live there say it's a piece of heaven on earth. There are some solid reasons for the city's success. For one, it is home to the U.S. Naval Station that contributes greatly to the local economy and offers an enormous amount of stability to the area. It also has a rich history dating back to the 1500's when the first European stepped foot there to the Catholic church creating mission districts to loss of control to Mexico and finally the area becoming a part of the State of California.
The 5 most common San Diego housing questions I get...
There are many tourist attracts from Sea World to LegoLand, so there is always plenty to do for people of all ages. This makes it a great place to raise a family. There is also a nightlife and trendy neighborhoods for those who are younger and single.
Those who need more information to move to San Diego can look at the following five top reasons why this city should be considered for your next home.
Here's a quick rundown of our list:
Reason 1 - The Weather.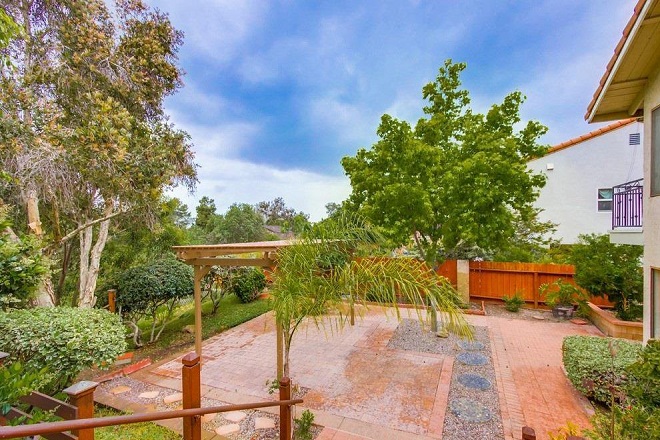 San Diego is known for its consistently nice weather. Temperatures highs remain in the 60's and lower 70's year-round with lows dipping to the upper 40's and lower 50's in December and January. There is no humidity ever. 
The winter months sees more rain, but monthly averages are between one and two inches. Other months see rain averages, for the most part, less than a half inch a month. Most days are sunny and the nearby ocean provides constant breezes.
See North County Costal homes, townhomes, and condos for sale here…
Reason 2 - The Beaches.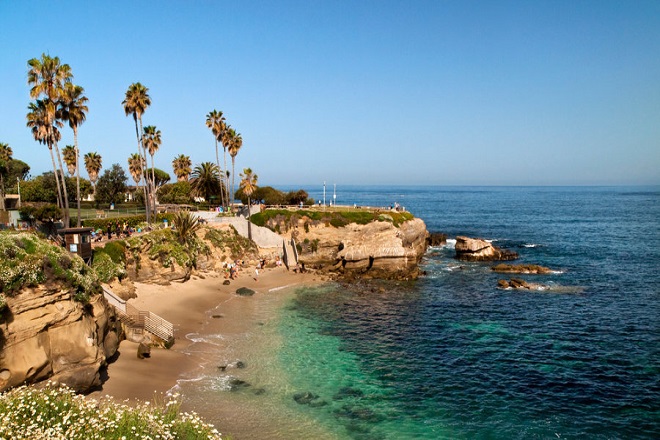 The fact that San Diego sits with 70 miles of coastline means there are tons of beaches where you can put sand between your toes or go for a swim. It boasts of some of the most beautiful white sand beaches in the country.
Some of the most popular San Diego beaches are:
• Blacks Beach
• Del March
• Ocean Beach
• La Jolla Cove
• Mission Bay
• Windandsea Beach
• Torrey Pines State Beach
• Pacific Beach
The beaches also have lots of wildlife to look at such as seals, birds and various forms of sea life. There is also the San Diego National Wildlife Refuge with the goal of protecting endangered species in the area. It makes for a great education place to visit with the family.
See San Diego Costal homes, townhomes, and condos for sale here…
Reason 3 - Balboa Park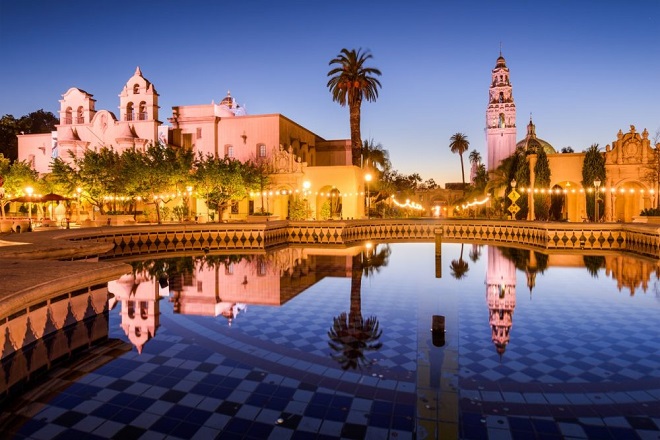 Balboa Park celebrated  its 150th year this year. This 1,400 land tract, known for years as City Park, overlooks downtown San Diego. It was decided in 1910 the park would be renamed and Balboa Park was picked to salute Vasco Nunez de Balboa of Spain, as the first European to see the Pacific Ocean.
See San Diego's latest housing stats...
Balboa Park is much more than a park. It is home to many museums, gardens and theaters. The San Diego Museum of Man is in the California Tower and dome. The area also a historic 1,500-foot bridge known as the Cabrillo Bridge is there, along with one of the world's largest outdoor pipe organs in the Spreckles Organ Pavilion. Other museums include the San Diego Model Railroad Museum, the San Diego Museum of Art, the San Diego History Center, the Timken Museum of Art, the Museum of Photographic Arts, the San Diego Automotive Museum, and the San Diego Natural History Museum. 
Theaters include Old Globe, an acclaimed regional theater group, and the Starlight Theater, which is known for its Broadway musicals. Gardens include the Zoro Garden, which is a butterfly garden, the Japanese Friendship Garden, and the Veterans Memorial Garden.
5 San Diego cash buyer hacks...
---
Blog Post Interrupt
The 5 San Diego Real Estate Questions I Get Asked the Most...


Back to the Post
---
Reason 4 - Free Events and a Lot of Free Parking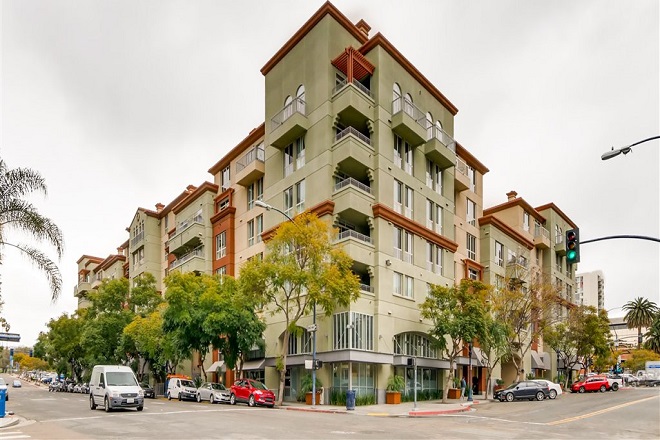 Many areas of San Diego host events to support local neighborhoods and downtown. There are a number of those with free parking as well as free attendance, making it a great way for a family to spend the day.
Even when there are no events, there are many attractions where it doesn't cost to hang out. Some of the most popular places are Seaport Village, Gaslamp Quarter, Old Town, and Oceanside Pier. 
The 5 San Diego housing trends to know now...
Seaport Village is a shopping district that has more than 50 unique shops and 17 restaurants. It also has outdoor entertainment and hosts the Busker Festival, an outdoor festival featuring odd, mysterious and circus-type acts.
Gaslamp Quarter is just over 16 blocks of Victorian architecture, world-class restaurants and highly-rated nightclubs. It is walkable and close to the Convention Center, Petco Park and Horton Plaza.
Oceanside Pier is one of the West Coast's longest wooden piers, stretching to 1,942 feet. Fisherman make a catch there while surfers take a wave below. Ruby's Diner is at the end of the pier for the hungry. The Pier's entrance has the Amphitheater that regularly showcases cultural and musical entertainment. There are many events at the pier such as classic car shows, concerts, fishing derbys, and surfing contests.
You can also do other free or low-cost activities such as kayaking in La Jolla Caverns or hiking in any number of the parks located in the city. 
See Downtown San Diego condos for sale here…
Reason 5 - Lower Crime Rates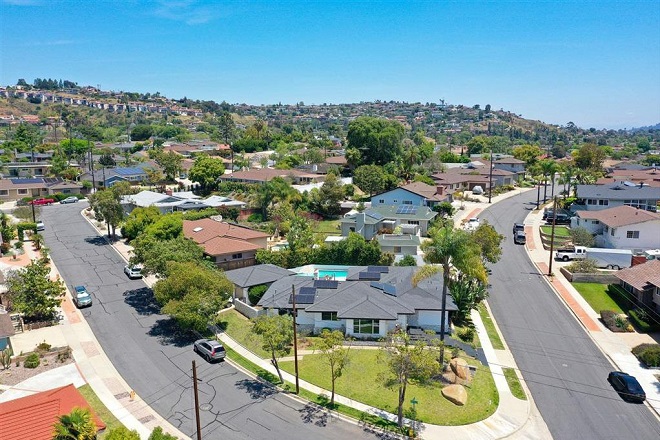 There are many safe neighborhoods in San Diego, but statistics show that, generally, the crime rate in the city is lower than than of both the state and nationally. Crime, considering both violent and property crimes, are 25 percent lower than the rest of California and 20 percent lower than the nation.
With violent crime, San Diego is 18 percent lower than the state average and 4 percent lower than U.S. Averages. Looking at property crime alone, the city stands at 26 percent lower than the state and 22 percent lower than the country.
Is the 2021 San Diego real estate market like 2007?
San Diego has a lot to offer those looking for a rising economy with large corporations located there. It also offers adventure in a family-oriented atmosphere, solid schools and educational opportunities, and neighborhoods with a small town feel. 
If you want to make the move to the West Coast, contact me and I'll be happy to help. 
Leave me a comment below – or, contact me here. 
Your Moving to SD Insider, 
Scott
Where Do You Want To Go Next?
By clicking "Send" I/We agree by electronic signature as stated below: 1) To be contacted by telephone even if the telephone number appears on a State/National Do Not Call registry or any company's Do Not Contact lists. 2) To this website's Privacy Policy and Terms of Use.
See San Diego's Newest Listings Below...
Get Scott's Personal Help Below...