5 Hacks for Buying a San Diego House For Cash, Fast, At a Discount in 2023 | 2024
Posted by Scott Taylor on Wednesday, March 15, 2023 at 11:57 PM
By Scott Taylor / March 15, 2023
Comment
In this video I break down how you can buy a San Diego house for cash, fast, and for a discount.
In previous recent videos to you I broke down how I see the current mortgage markets, what I am seeing on the ground in terms of real estate trends, San Diego mortgage rates hitting all time lows, and the most recent housing stats that are updated in real time.
I want to be very clear - I call things as I see them from over 20 years doing real estate, loans, and investing, not only in San Diego, but several overseas locations as well. You might agree, disagree, or have different takes. Everyone has a different standpoint depending on different life factors.
If you are finding value from this video, I would really appreciate if you could smash that like button, subscribe to get more hard hitting videos just like this, and tap that notification bell so you know when a new video comes out.
5 Hacks for Buying a San Diego House Fast, For Cash, Discounted
Before we get into the specific hacks - let's be on the same page for what I mean by cash as there's misconceptions. Buying a house for cash is just that - you have cash sitting in your bank accounts, you might have a truly self directed IRA that pays 100% in cash, you sell any stock, bonds, etc to raise the cash, you tap into personal or business credit cards with enough to pay cash, tapping into a lot of home equity, or anything else I have missed on these same wave lengths.
It is *not* getting a mortgage loan, it is *not* using a hard money lender (which is a hard money loan), it is *not* any kind of loan you in which you need to qualify to get.
Keep in mind - unless a seller does seller financing to you - they are always getting cash. If you get a mortgage loan - they get cash. If you use a hard money lender - they get cash. If you pay cash - they get cash. Sellers always get cash.
I get everyone paying cash wants to get a discount - here's how that can be done.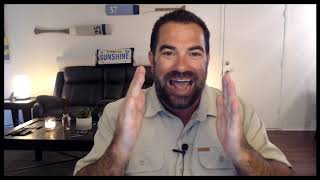 Find out what the latest and greatest San Diego home loans are right now. Detailed video and post reveals all. See it Now ›
Hack #1 - Faster Escrow
Instead of the usual 30 +/- days of escrow with buyers that are getting mortgage loans - you need to use speed on your side. You need to cut that down to a max 10 day escrow. The idea is that the seller can get their money faster - and hence there's a benefit to them for seller at a (possible) discount.
San Diego mortgage rate trends, predictions, and forecasts...
Hack #2 - No Contingencies
In line with a faster escrow - it's vitally important that you do *not* have an inspection contingency, no repair requests, appraisal contingency, or any loan contingencies. Think of it from a sellers standpoint. If you still want to be able to do home inspections that might jeopardize you backing out - they might as well pass on your offer as there's no value to them. (Please note: I am not saying don't get a licensed home inspection, or any inspection you wish, so you know the condition of the property as a buyer. What I am saying is that its not a condition to close escrow - hence, inspection contingency. Do you know how all these investor cash buyers buy places? To close quick, no cost, no repairs, etc? This is how).
Get Pre-Approved in 60 Seconds...
(No Social Security Number Needed)
By proceeding, you consent to receive calls and texts at the number you provided, including marketing by auto-dialer, pre-recorded voicemail, and email, from this site's operators about real estate related matters, but not as a condition of purchase. You also agree to our Terms of Service, and to our Privacy Policy regarding the information relating to you. Message and data rates may apply. This consent applies even if you are on a corporate, state or national Do Not Call list. This site is protected by reCAPTCHA and the Google Privacy Policy and Terms of Service apply.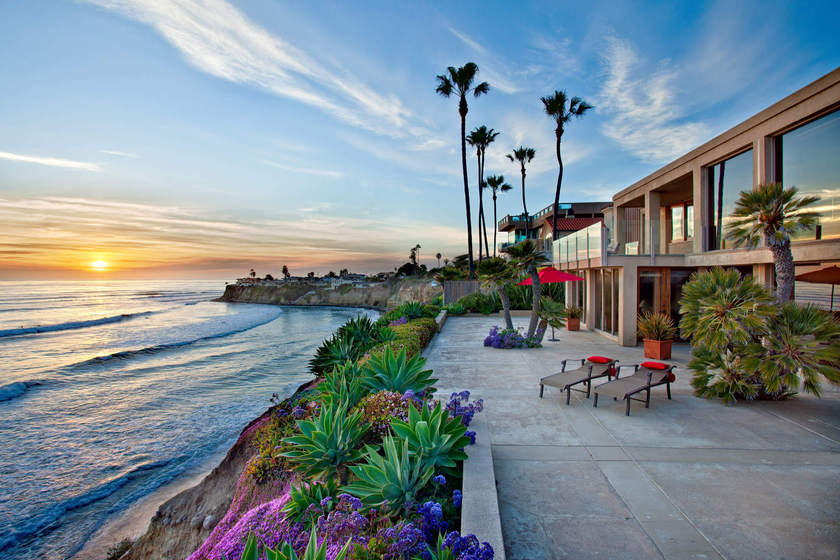 Own a home in San Diego and you want to get a personalized home valuation for it to see how much you can walk away in profit in this exciting market? See Now ›
Hack #5 - Offer Them a Rent Back if Needed
Let's be real - 10 days is fast and if they are living in the property - might be too fast for them to move. So, what you can do is offer them a rent back at close. You could either have them pay you "X" dollars per day or week - or, you could allow them "X" days after close to stay - free.
Get Pre-Qualified for a mortgage - no social security number needed...
There you have it - 5 steps to use if you want to pay cash for a San Diego home, get a discount, and keep lenders out of it.
What are your thoughts?
I would love to help you out if you are a cash buyer in San Diego - reach out via text, call, or the contact form below.
Your Cash Buying Insider,
Scott
Get Scott's Personal Help Below...
Where Do You Want To Go Next?
By clicking "Send" I/We agree by electronic signature as stated below: 1) To be contacted by telephone even if the telephone number appears on a State/National Do Not Call registry or any company's Do Not Contact lists. 2) To this website's Privacy Policy and Terms of Use.
See Our Top Blog Posts Below...
See San Diego's Newest Listings Below...