6 Reasons Why Vista San Diego is a Great Place to Live in 2023 | 2024
Posted by Scott Taylor on Sunday, May 21, 2023 at 9:08 PM
By Scott Taylor / May 21, 2023
Comment
San Diego County is more than just the city of San Diego. While we believe that America's Finest City is a fantastic place to live, the suburbs surrounding it are just as good in many ways. If you look at some of the cities, you might discover a place that you want to be your hometown. There is so much that each municipality has to offer!
Vista is part of the San Diego – Carlsbad, California Metropolitan Area. It is no small shantytown off the road. Vista has over 100,000 people, and although it is not on the shore, it is about 7 miles away from the Pacific Ocean. Vista is a place that has many schools for children and an enormous business park. It is a place that the homebuyer should consider seriously when looking for a place to raise a family. We want you to know some of the fantastic characteristics that make this town one of a kind.
Here's a quick rundown of our list:
Reason 1 - Civic Pride Plays a Major Role
Niche.com surveys various qualities of a city and asks people to review the community. Vista comes out shining like a diamond. Most people think Vista is an excellent or a very good place to live. When asked about the neighbors, most of those polled say they are friendly. Vista is not a homogenous community. They are rated highly for diversity, and whether you are of one group or another, you are made to feel welcome here.
See the latest Vista homes for sale
The comments about Vista include some of the following opinions.
"Absolutely beautiful! Stunning properties and scenery, I would 100% recommend Vista! I love it here and the whole community is just quiet peaceful and friendly!"

"I love my town! I have grown up in Vista California all my life. My parents grew up here too,"

"I've lived in Vista my entire life and I've been in their school system since pre—K to my current senior year. I've never had any issues with my living environment."

"Vista is a great place to start a family, it's in the suburbs so not much of a party city. Schools are great and very academically challenging. There is diversity as well. Community is very welcoming and warm."
Such comments are what parents want to hear when shopping for a home.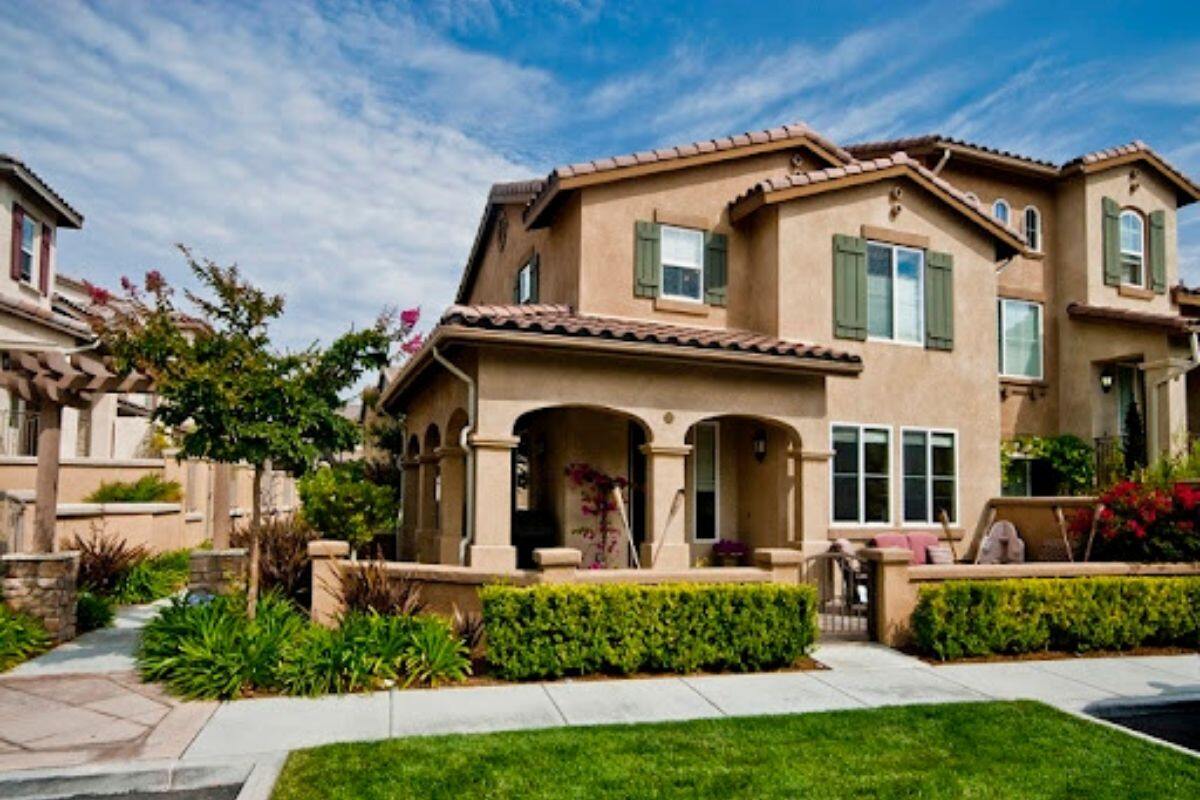 Contact us if you have specific questions about Vista › Click here!
Reason 2 - The Places to Go and the Things to Do
We all want a little fun and adventure when the working day or week is over. Vista has some wonderful places where anyone and their family can go and enjoy.
If you like history, the Vista Historical Society Museum is a place to start. The building was constructed when Vista was a rural community and is an exceptional example of Spanish mission-style architecture. Spanish Colonial architecture is also on display at the Rancho Guajome Adobe. It was once a private estate, and the house is a 22-room home that is more than 150 years old. A 100-acre park is a part of this estate open to the public.
See the best Vista purchase home loans
The Antique Gas and Steam Engine Museum has close to 60 acres of steam-powered tractors and technology from when steam-powered the motors that farmers relied upon. The Museum shares its home with the Short Track RR Model Railroad Club. The club is something every model railroad enthusiast will love.
The outdoors is the greatest attraction for everybody in southern California. The Alta Vista Botanical Gardens is a green space featuring flowers and fauna from the local area and lands with an arid climate. Local art is on exhibit in the Gardens. Bangle Terrace Park is in downtown Vista. It is a pleasant change of pace in a busy location, and there are tennis, basketball, and bocce ball courts for you to work off some of that office pressure.
Do you own a home now? Get a fast and free automated value instantly
Suppose you are in the mood for a bit of culture. Vista has it for you in San Diego's biggest little theater. The Broadway Theater is an award-winning community theater venue with affordable tickets and fantastic live entertainment shows. Moonlight Stage Productions has four Broadway musicals each summer in the Moonlight Amphitheatre.
We ask you, what is southern California without water? The Wave Waterpark is a splash haven that is just the thing for those sizzling summer days. The Waterpark offers more than slides and water rapids. There are swimming lessons, water polo classes, and mermaid classes to allow your family to become more familiar with the waterways. A visitor goes from splashing in the water to flying in the air at the Air Vista Trampoline Park. Trampolines are everywhere, and one is an extreme dodgeball court.
See the latest Vista homes, townhomes, and condos for sale
Do you want even more family physical activity? Well, you can go to Boomers! It is part of a family amusement centers chain, and Boomers! has go-carts, bumper boats, laser tag, mini-golf, and batting cages. Boomers! has everything parents need to tire out their kids (and themselves). Your children may still have some energy left and want a challenge. The Wall Climbing Gym has indoor rock climbing and ninja warrior activities for you and yours. Obstacle course training, Acroyoga, and Budokon are other activities that will make your visit fun and exciting.
Something much calmer but good for your health is the Vista Farmers Market. The area used to be a farming community, and there are still small-scale farming operations in the neighborhood. The Market is a venue for around 53 local farmers. You can purchase all kinds of fruits and vegetables at the market stalls. You deal directly with the farmer and not a third party. In addition, the Market includes artisans who will sell you bread, pastries, and all kinds of salsas.
Do you own a home now and want to see the best refinance loans? › Find out here!
Reason 3 - Have a Craft Brew
San Diego is rapidly becoming a center for craft brewing in America. Vista takes immense pride in the microbreweries that do business in the city. Mother Earth Brew company was started in a garage. It won the 2016 World Beer Cup and currently sells superior craft beer. If you want to. The company will allow you to watch the brewing magic from the tasting room.
That is not the only place to enjoy the product of hops and barley. Iron Fist Brewing is a place to sit back and enjoy the fruits of this microbrewery. A little imperial stout or Belgian ale infused with coriander and orange essence is precisely what you need when the weather gets uncomfortable.
Do you own a home now and want to see the best refinance home loans?
Wine lovers will enjoy Hungry Hawks Vineyard. It is a boutique winery with tastings and tours of the production facility. Suppose you need something to eat. Shaks Mediterranean offers traditional Middle Eastern courses to fill you up. Bistro Froggy's Donuts & Bakery can provide you with excellent baked goods for a just dessert (A cash-only venue).
Get Pre-Approved in 60 Seconds...
(No Social Security Number Needed)
By proceeding, you consent to receive calls and texts at the number you provided, including marketing by auto-dialer, pre-recorded voicemail, and email, from this site's operators about real estate related matters, but not as a condition of purchase. You also agree to our Terms of Service, and to our Privacy Policy regarding the information relating to you. Message and data rates may apply. This consent applies even if you are on a corporate, state or national Do Not Call list. This site is protected by reCAPTCHA and the Google Privacy Policy and Terms of Service apply.
Reason 4 - The Employment Scene is Good
Not everyone has a college degree or wants a white-collar job. One-third of Vista residents have no more than a high school degree, and another 26% have some college and no more than that. This does not mean there are major unemployment problems. The September 2021 unemployment rate for California was 7.5%; the unemployment rate for Vista was 7.3%. Average Household Income is approximately $89,352.
These are the primary employers in Vista.
Vista is a working class-blue collar type of community. As a result, the housing prices are not as extravagant as what you might find in high-tech, white-collar towns.
See the latest Vista homes, townhomes, and condos for sale › Click here
Reason 5 - Housing at Prices You Can Afford
The percentage who own their home and those who rent are split roughly 50%-50%. The Median Rent is $1,669 per month. The Median Sale Price of a home in Vista is $717,500, and the Median Days on Market are 12 days. Redfin.com rates the Vista Housing Market as Very Competitive.
Contact us if you have specific questions about Vista
The house price compares favorably with the seven-figure median sale prices in the suburbs only a few miles away. This city is quite affordable by San Diego County standards, and a middle-class family has an excellent opportunity to buy a house.
Reason 6 - Getting to the Closing
If you are looking for a house, you must be pretty excited about how reasonable the cost of Vista property is. However, you are not the only person. The reason Redfin.com gives the Vista housing market a Very Competitive rating stems from those prices that most middle-class people can afford. They are on the market for less than two weeks, which means that a house may have several outstanding offers. Therefore, you must move quickly.
You also have to be cautious. For example, there may be some problems with the structure of the house or some code violations. House inspections are required for FHA financing, but in a rush to purchase a home, an individual may take out a conventional mortgage loan and forget about any house inspection. Moreover, a buyer may agree to pay for certain repairs the seller ordinarily assumes.
Don't miss out! See the latest Vista homes right now
Time is a thief that will steal your opportunity. Anything you can do to cut down on the amount of time you spend buying a house in Vista, California, without adverse consequences is a good thing. Most people cannot do all the needful work, such as title searches alone. Hiring several people to perform various tasks can become an administrative nightmare. Those smart enough to work with a real estate agent are in the best position.
Real estate agents earn their commission and save their clients a lot of time and money. Nothing in the transaction process is new to them; they have been through it all before. The delays and red tape that a buyer encounters are not a problem because a real estate agent can source news information and prepare documents quickly. We cannot stress enough how important it is in a market like Vista, California, to move fast.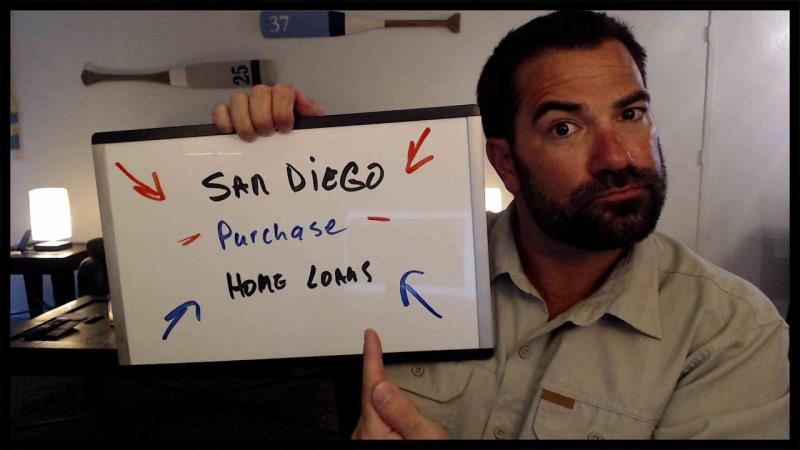 See the best Vista purchase home loans › See Now
We can speed up the process for you.
We have worked in the San Diego County housing market for years. We can source the best properties for you based on your needs. We can also go a step further than many real estate agents. You see, we are also a mortgage loan originator.
Vista's house prices are reasonable, but you still want to get the best possible mortgage. We collaborate with lending institutions all over the county, and we know which ones offer the best mortgage rates. If you do not wish to go with a conventional mortgage loan, we can go over the other products available for you. We intend to get you a mortgage that will fit nicely into your family budget and not cause unnecessary stress.
We will negotiate on your behalf and discuss all the finer points of the final transaction. Everything we do is performed once we have briefed you on what we are doing, and we have received your permission to act. We work for you when you are our client. Therefore, expect us to be very transparent and willing to answer all your questions.
See the latest Vista homes for sale
We make a point of educating our clients about the real estate industry. You will come out of the relationship with us knowing so much more about property in San Diego than you ever knew before. That is based on team effort. You can count on us to be there with the answers.
San Diego County indeed has some very high-priced properties. Nevertheless, a middle-class family can find an affordable house and have its piece of the American dream. If you have a seasoned real estate professional working with you, the process is more accessible, and you save thousands of dollars. We are that professional.
Are you interested in what we can do for you? We hope you are and that you would be willing to sit down and talk with us. We will explain everything we do and show you how we can help. The real estate market in Vista is extremely competitive, but you can be in the competition and win. So please allow us to make that happen for you.
I would love to help assist you with your home purchase, home sale, or home loan - please feel free to give me a call, text, or use the form below.
Your Vista Insider,
Scott
Get Scott's Personal Help Below...
Where Do You Want To Go Next?
By clicking "Send" I/We agree by electronic signature as stated below: 1) To be contacted by telephone even if the telephone number appears on a State/National Do Not Call registry or any company's Do Not Contact lists. 2) To this website's Privacy Policy and Terms of Use.
See Vista's Best Areas Below...
See North County Inland Best Areas Below...
See Vista's Newest Listings Below...