8 Reasons Why Solana Beach San Diego CA is a Great Place to Live in 2023 | 2024
Posted by Scott Taylor on Wednesday, March 29, 2023 at 7:34 PM
By Scott Taylor / March 29, 2023
Comment
Solana is Spanish for "warm wind," which is an excellent way to describe Solana Beach. It is warm, inviting, friendly, and it is the kind of town where the inhabitants can enjoy life. This coastal municipality in San Diego County is well worth thinking about when you are looking for a house.
With fewer than 15,000 people, there is an opportunity to get to know your community and the other residents. We would like to take this opportunity to take a stroll with you through Solana Beach and tell you all about this fantastic place. All figures in this article are as of this writing.
Here's a quick rundown of our list:
Reason 1 - The Best of the Best
The suburbs of San Diego are wonderful places to live. Each has its features and attractions. Solana Beach, despite its small size, stands far above the rest. Niche. com considers Solana Beach to be #1 in Best Suburbs To Live In San Diego Area.
See the latest Solana Beach homes for sale
It takes a lot for any community to win this type of ranking. Please believe us when we tell you that Solana Beach worked hard to stay on top.
Reason 2 - Education is High Quality
Parents are willing to invest in a million-dollar home if their kids are able to receive an excellent education. The young ones will get that in Solana Beach. The town is ranked #4 in Places with the Best Public Schools in San Diego County by Niche.com.
See the latest Solana Beach housing market update
The website also gives Solana Beach an overall grade of A+ for its public schools. Several schools in the area received an A+ grade from Niche.com. They are Canyon Crest Academy, Torrey Pines High School, San Dieguito Academy, La Costa Canyon High School, and Earl Warren Middle School. In addition, Santa Fe Christian Schools is a private school that earned an A+ for its academic excellence.
The emphasis on education is reflected in the adults. For example, 37% have baccalaureate degrees, and at least 28.5% hold graduate degrees.
Reason 3 - The Outdoors is Simply Great
As the name suggests, Solana Beach is located along the Pacific Ocean shoreline. As a result, there is lots of sand and other outdoor places for the entire family to enjoy.
There are several beaches in the area. Tide Beach Park is at the north end of Solana Beach. While high tide restricts your wandering, you can access Seaside Beach and go exploring. That strip of sand happens to be part of Cardiff State Beach. Fletcher Cove is to the south of Tide Beach Park.
See the best Solana Beach purchase home loans
The surf is up in the vicinity of Solana Beach, and you can pick your waves at several places. You must go down five flights of stairs to get to Del Mar Shores, but the surf there is worth the steps. Seaside Surf has a beach break that throws a challenge to any serious surfer. Fletcher Cove is a must for anyone who answers the call of the ocean.
If you love hiking, Annie's Canyon Trail is waiting to feel your footsteps. The Mushroom Caves are full of narrow crevices that the locals have spray painted for a cool visual effect. The view of San Elijo Beach makes taking a camera along worthwhile. A scenic excursion is what you will find on the Coastal Rail Trail. The view is terrific, and bikes are welcome.
See the latest Solana Beach homes, townhomes, and condos for sale › Click here
Reason 4 - Culture for Anyone and Everyone
The crown jewel is the Cedros Design District. You will find exceptional sculptures and statues all along the street where you will walk. Art is everywhere, and the galleries are full of the very best. Those who want to gaze at ocean photography will love Aaron Chang's place, and other nature photography is on display at Gallery Bonuccelli.
Do you own a home now? Get a fast and free automated value instantly
There is history in culture, and the Solana Beach Heritage Museum permits a look at the past in what was the first house built in Solana Beach. Anyone who loves the theater will be delighted with the North Coast Repertory Theatre. It happens to be one of the leading performing arts venues, and its Theatre School has introduced thousands of youngsters to the joy of the theater.
Get Pre-Approved in 60 Seconds...
(No Social Security Number Needed)
By proceeding, you consent to receive calls and texts at the number you provided, including marketing by auto-dialer, pre-recorded voicemail, and email, from this site's operators about real estate related matters, but not as a condition of purchase. You also agree to our Terms of Service, and to our Privacy Policy regarding the information relating to you. Message and data rates may apply. This consent applies even if you are on a corporate, state or national Do Not Call list. This site is protected by reCAPTCHA and the Google Privacy Policy and Terms of Service apply.
Reason 5 - Wonderful Neighbors in a Great Community
Few people want to live in a town full of strangers who do not know each other. It is great to live with neighbors who care about each other and love the community where they live. You will catch those vibes in Solana Beach. Folks enjoy where they live.
See the latest Solana Beach homes, townhomes, and condos for sale
Polls support that perception. All of those Solana Beach residents who Niche polled. com believe there is a good sense of community in this town by the ocean. The reviews given are consistently positive, and these comments support the idea of Solana Beach being a delightful place.
"Small beach town that has expanded to accommodate more friendly faces. A lot of good food down on Cedros as well as the Belly Up Tavern for some live music at night. Recently remodeled elementary and middle schools with updated tech for our kids."

"I have lived in Solana Beach for my whole life and have come to know and love the tight-knit community that exists here. Though our small town only consists of one free-way offramp, our loving family has attracted people from all walks of life. Although not everything is perfect, in regards to various city restrictions, the people of Solana Beach make it all worth it."

"A slow-paced beach town, Solana Beach is full of athletes, entrepreneurs, and craftsmen. With craft coffee shops, organic cafes, and microbreweries, the dining experience is nothing less than excellent. The kids grow up surfing and swimming and are beautifully connected to the ocean. People are open and friendly, making it a delight to establish new relationships throughout the town."
That last line is important. You can meet and greet all types of folks in the Solana Beach neighborhoods. Slow-paced means you have the opportunity to nurture friendships that will last for years.
Reason 6 - You Will Love the Dining Experience
You heard it from a resident: the dining experience is out of this world! Crust Solana Beach is an Italian restaurant with the best cuisine on this side of Rome. Your taste buds will be delighted by the eggplant parmigiana and margherita pie. A beautiful view of the Solana Beach coastline accents the ambiance.
Do you own a home now and want to see the best refinance home loans?
Are you interested in California-style comfort food? Claire's in Cedros has what your tummy desires. You can have breakfast burritos, chilaquiles, and chimichurri steak sandwiches brought to your table for you to feast on.
Of course, there is seafood in Solana Beach! Why do you think we have the Pacific Ocean over the horizon? Solana Beach Fish House is the place to go for mahi-mahi, calamari steak, and teriyaki salmon. It is waiting in the kitchen for you.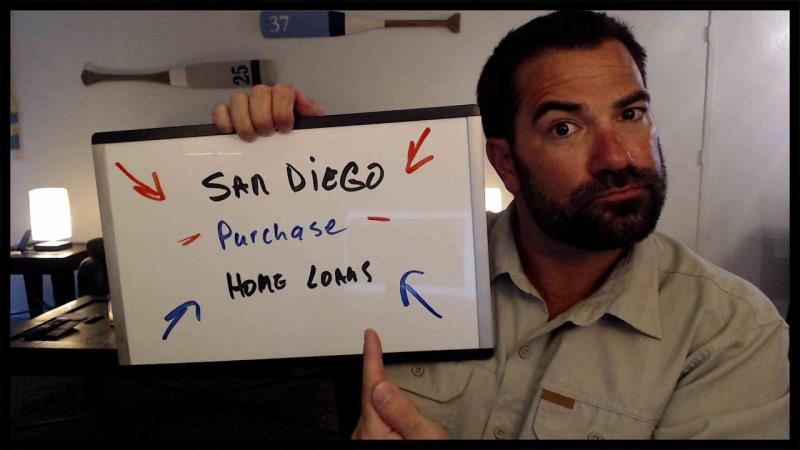 See the best Solana Beach purchase home loans › See Now
Reason 7 - A Great Night Life
It starts with the Belly Up Tavern. This venue has been voted the best for live music in San Diego numerous times. It is the music scene on the coast, and you would not want to miss it. If you are going to do a little dancing, you can check out the Saddle Bar. It is a wonderful place to meet and mingle with the locals.
Contact us if you have specific questions about Solana Beach
People in San Diego County love their craft beer. You can enjoy some varieties at Pizza Port Solana Beach. If you appreciate wine, Carruth Cellars Urban Winery is where you will find some award-winning stuff. You can top off a fun evening with a few bottles of their finest.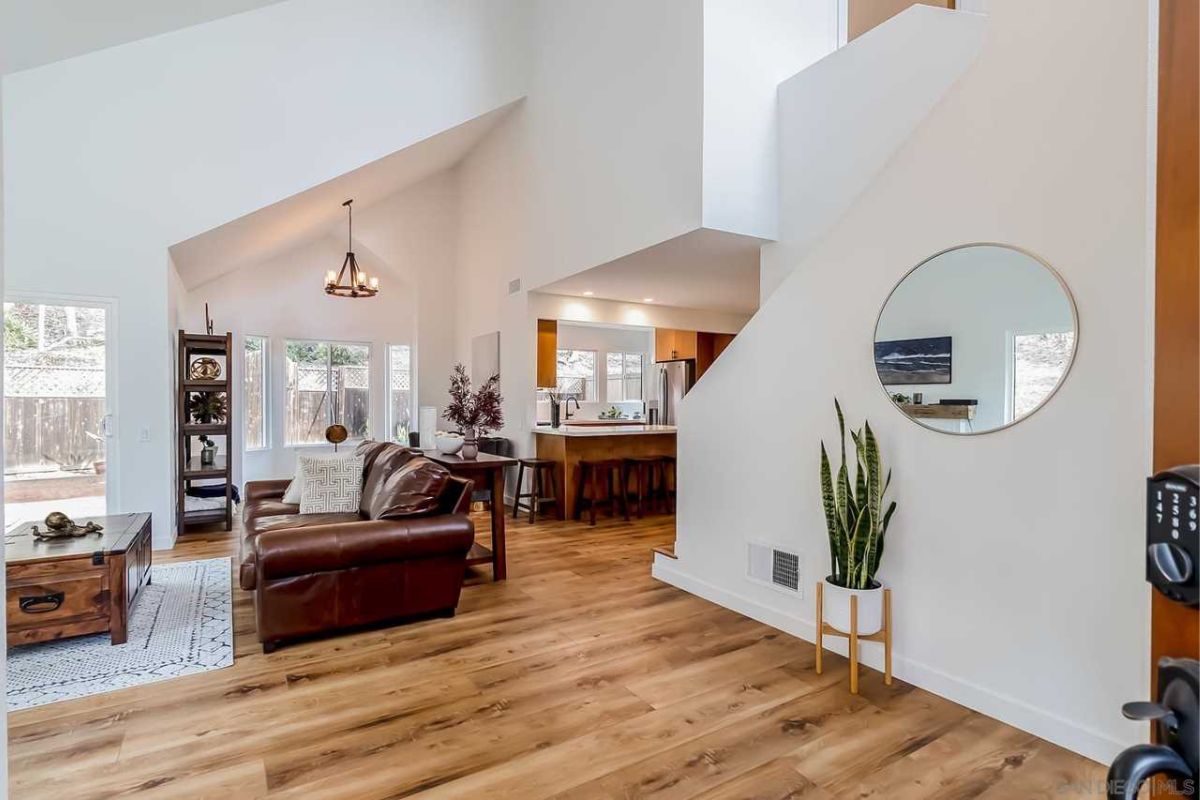 See the latest Solana Beach homes for sale › See Now
Reason 8 - Good Employers to Work For
Here are the top employers to work for, according to Lensa.com. Gender diversity is good, and the career advancement opportunities are Medium to High.
White-collar workers comprise 93% of all employment. The Average Household Income is $157,440 per year. You will discover that you will be living in a community consisting of your peers. There is a chance to network with the right folks as you advance your career.
The Housing Situation in Solana Beach
The owners occupy over 60% of Housing Units in Solana Beach, and a little under 40% of the units are rented. The Median Rent in the town is a bit steep. A tenant will pay close to $2,232 per month to live in Solana Beach.
This is an expensive place to live, and there is no disputing that. The Median Sale Price of a house in Solana Beach is $1,700,000. Median Days on Market, according to Redfin.com is 41 days. Redfin.com rates the Solana Beach Housing Market as Somewhat Competitive.
Don't miss out! See the latest Solana Beach homes right now
It is no wonder that the days on the market are long, and the market itself is only a bit competitive. You need a considerable amount of cash to buy property. A recently sold house, with 1 bedroom and 1.5 baths, sold for $1,495,000. Most households need more bedrooms, which seriously jacks up Solana Beach's prices. A house with 4 bedrooms and 3.5 baths sold for $2,175,000.
The price of housing in Solana Beach is enough to take anyone's breath away. A high six or low seven-figure mortgage is a substantial financial commitment. You must be careful not to make mistakes because the consequences can be tens of thousands of dollars. You can do some impulse buying in the Cedros Design District; you better not do it in the housing areas.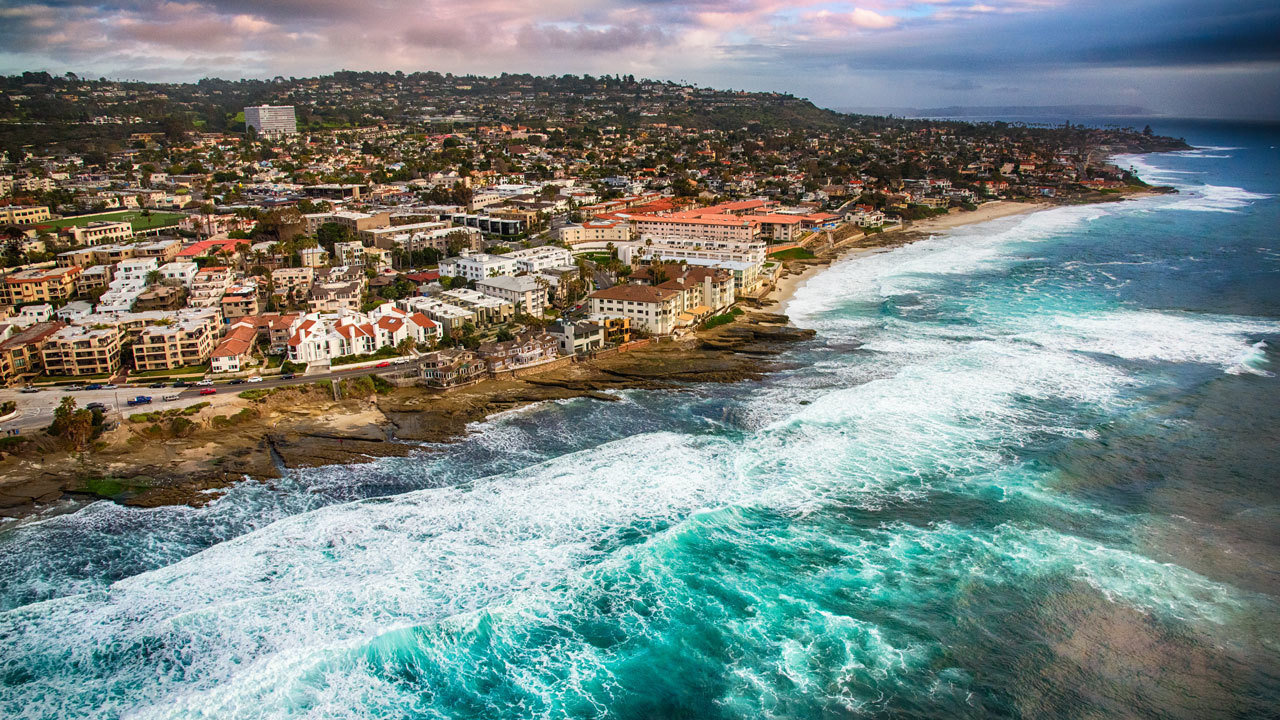 Don't miss out! See the latest Solana Beach homes right now › Click here!

Planning will be essential to be successful in Solana Beach house hunting. Your family budget will take a severe hit if you are caught unprepared. A big concern will be the mortgage. We are lucky in San Diego County to still have reasonable mortgage interest rates, but they may go up a little bit in 2022. Nevertheless, there is still a hefty down payment and a loan obligation that will require substantial amounts every month. That is all in addition to the usual and customary expenses incurred in maintaining a domestic property.
Negotiating the closing price can be incredibly stressful for a novice. The property may have fees and expenses that are in addition to the asking price. A buyer must banter back and forth with the seller or the seller's agent. Small things may go unnoticed, such as a utility budget or faulty wiring. Failure to address such issues before the closing doesn't do any good once the papers are signed. It is essential to have somebody knowledgeable about real estate transactions to prevent significant problems from surfacing during the process.
We are that knowledgeable professional that will be there for you.
See the best Solana Beach purchase home loans
Our reputation in San Diego County as a superior real estate agency is stellar. Some agents might be nervous about negotiating the purchase of a million-dollar home, but we are not; we have done it many times before. We know what to bargain about when it is necessary. You can expect us to look over every detail and scrutinize counterproposals. We will do all of this on your behalf.
You do not have to be nervous about buying a home in Solana Beach if you have the right income. Your challenge will be to keep the buying costs down. We know that finances are the biggest concern you have. We are licensed mortgage loan originators. That means we can provide additional services that other real estate agents cannot. We work with lending institutions routinely, and we know which ones are the best to approach for a mortgage loan. A preapproval letter is something that helps seal the deal. We will assist you in the process of getting one.

We have other services that can help you make the right decision and pay an affordable price for the property. Tips that will help you keep maintenance costs at a reasonable level are also what we provide. You will discover that we have a team approach to purchasing a home. We are there to assist you.
Do you think that we might be able to help you? All you need to do to be sure is have a conversation with us. A chance to sit down and chat with you about your housing is a meeting we would like to have. So please feel free to contact us at your earliest convenience and ask all the questions you want. You will get the correct answers from us.
I would love to help assist you with your home purchase, home sale, or home loan - please feel free to give me a call, text, or use the form below.
Your Solana Beach Insider,
Scott
Get Scott's Personal Help Below...
Where Do You Want To Go Next?
By clicking "Send" I/We agree by electronic signature as stated below: 1) To be contacted by telephone even if the telephone number appears on a State/National Do Not Call registry or any company's Do Not Contact lists. 2) To this website's Privacy Policy and Terms of Use.
See Solana Beach's Best Areas Below...
See North County Coastal Best Areas Below...
See Solana Beach's Newest Listings Below...
Solana Beach Subdivisions