7 Reasons Why San Marcos San Diego is a Great Place to Live in 2022 | 2023
Posted by Scott Taylor on Wednesday, August 3, 2022 at 6:18 PM
By Scott Taylor / August 3, 2022
Comment
San Diego County is one of the most incredible places to live in the United States. What the high-tech industry and other employers are offering can make a person feel glad to live here. We must admit; however, this can also be a very intimidating place for house buyers.
JUST UPDATED: San Diego's 7 Best Places to Live in 2022 | 2023
Figures do not lie, and some of the municipalities in San Diego County have median household prices into the seven figures. It can make a person wonder if buying a house is worth it and being a renter will be a lifelong situation. But we think there is a lot of light shining through the tunnel. People looking for a house to buy must sometimes go off the beaten track. There are some lifestyle sacrifices which need to be made.
JUST UPDATED: San Diego Real Estate Market Forecast in 2022 | 2023
For example, buying a home a few miles from the beach can save a person tens of thousands of dollars. It does not mean that you are going to be living in a tenement by any means. We suggest that some of the suburbs of San Diego County that are not well known can be beautiful places to live. San Marcos is one of those diamonds hiding in the dark. We want to shed some light on this city. We think you are going to be impressed.
TOP POST: 5 San Diego Housing Predictions in 2022 | 2023
Here's a quick rundown of our list:
Reason 1 - Going Inland for Great Deals
San Marcos is not an oceanside community. It is in the North County area and is a city of nearly 100,000 people. It is not close to the beach, but Lake San Marcos is a body of water near the community.
VISIT: San Diego's 7 Wealthiest Neighborhoods in 2022 | 2023
There is a history to this municipality, but believe it or not, it is not very Hispanic. German and Dutch immigrants were the ones who were the significant settlers. The city has outstanding features that would encourage anyone to settle down here and the real estate is reasonably priced (We will explain that more later).
See the latest San Marcos homes, townhomes, and condos for sale… Search Now ›
Reason 2 - Diversity is part of the City Culture
We know how sometimes people are turned off by a community that is too bland. You cannot say that about San Marcos at all. This is a diverse city where ethnicity is a primary civic complexion. San Marcos is approximately 44% White, 40% Hispanic, and 9% Asian.
VISIT: San Diego's 10 Most Affordable Neighborhoods in 2022 | 2023
The people get along very well with each other. Niche.com has surveyed the community and discovered a high level of acceptance. For example, 36 % of those polled described their neighbors as Friendly; 36% said the residents were Quiet, and 18% believed the community is Family Oriented. In addition, residents think San Marcos is an Excellent or Very Good place to live. There appears to be a pleasant mix of attitudes that exists in San Marcos. What people say about the city reflects a favorable opinion of where they live.
NEW POST: San Diego's Best 5 Private Country Clubs in 2022 | 2023
"I love how family-friendly the city is San Marcos is close to the ocean, the mountains and the desert…"

"Overall a nice community with plenty of shopping, food and drinks. Pre-covid there's always something to do."

"San Marcos is a great small town area, with good food and entertainment. There is a local movie theater and a bowling alley, as well as a beach fifteen minutes away. It is a quiet place with a brand-new high school located in the middle of it all."
See the latest San Marcos active, pending, and sold homes for sale like a Pro – without the expensive license… See Now ›
Reason 3 - Great Place to Raise a Family
San Marcos is ranked #9 in the Best Suburbs to Raise a Family in San Diego County. Education of the children is one of the reasons. The public schools in San Marcos get a solid "A" overall from Niche.com. An "A+" grade is given to these schools that serve the San Marcos community: Canyon Crest Academy, San Dieguito High Academy, R. Roger Rowe Middle School, La Costa Canyon High School, and Mission Vista High School. So, you can expect your kids will get a first-rate education if you are a San Marcos resident.
Get Pre-Approved in 60 Seconds...
(No Social Security Number Needed)
By proceeding, you consent to receive calls and texts at the number you provided, including marketing by auto-dialer, pre-recorded voicemail, and email, from this site's operators about real estate related matters, but not as a condition of purchase. You also agree to our Terms of Service, and to our Privacy Policy regarding the information relating to you. Message and data rates may apply. This consent applies even if you are on a corporate, state or national Do Not Call list. This site is protected by reCAPTCHA and the Google Privacy Policy and Terms of Service apply.
Reason 4 - The Great Outdoors Beckons You
Mother Nature is big in San Marcos, and there are some beautiful places you can enjoy.
Buena Creek Gardens can help you turn your home into a mini-park full of flowers and other plants. The Gardens has thousands of ornamental trees, flowers, and plants waiting for your inspection. Discovery Lake is just what a nature lover would want to have nearby. It is ideal for the hiker or the jogger in the family. Jack's Pond Park and Nature Center invites you and your family to inspect its 25 acres of plants and animals. Educational tours will let you know what it is that you find so beautiful in this space. St. Mark Golf Club is open to the public, and it is a 71-par golf course that Harry Rainville designed.
READ: 7 Reasons to Buy a Home in San Diego in 2022 | 2023
Antique Village is a shopper's dream come true. It is a 10,000 square-foot venue with more than sixty booths with antique china, furniture, glass, and pottery for sale. If you are in the mood for puzzles and a real sleuthing challenge, Locked Adventures dares you to find your way through some intriguing escape rooms (all in fun, of course.).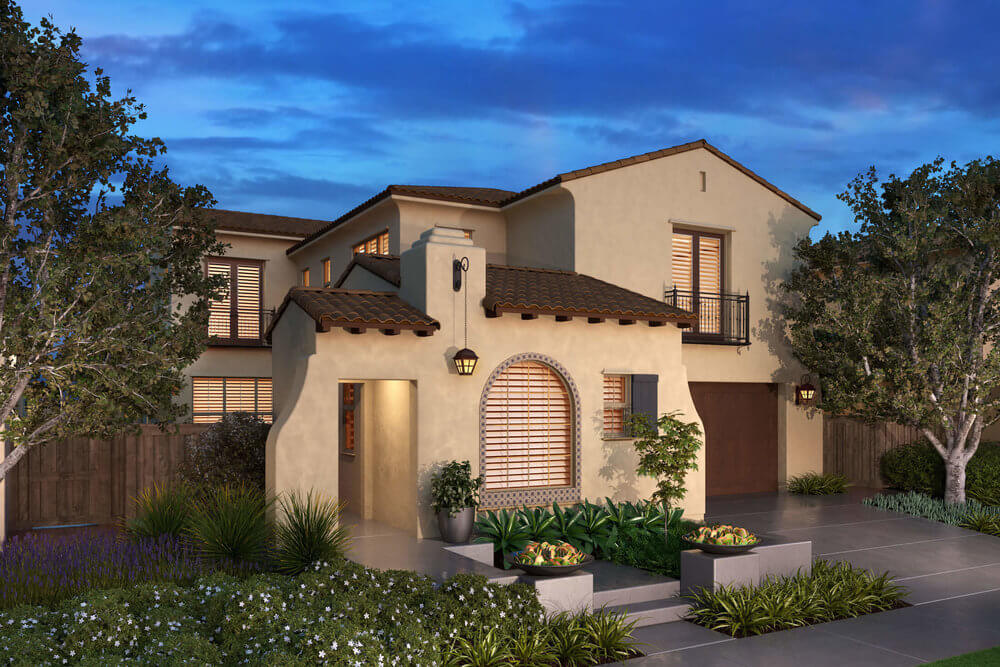 See the latest San Marcos housing market statistics dating back from January 2004 until the end of last month… See Now ›
Reason 5 - Some Pretty Amazing Places to Drink and Eat
You might be a bit thirsty from all that outdoor activity and shopping. San Diego County is known for its craft brewing industry, and San Marcos has one of the best. Rip Current Brewing has been designated as one of the Top Ten Breweries in San Diego County. Its award-winning craft beer will quench your thirst with its distinctive flavor.
TOP POST: San Diego Housing Bubble? 5 Reasons Why It Won't Crash in 2022 | 2023
Perhaps you fancy spirits, and we are not talking about what goes bump in the night. The California Spirits Company is not about the witching hour but the cocktail hour. A tour of the facility will educate you on how vodka, whiskey, rum, and gin are manufactured. In addition, you can have a tasting tour that permits you to taste the wares such as Cinnamon Apple Pie and California Mojito.
EXPOSED: The 'Real' San Diego Cost of Living Guide in 2022 | 2023
If you want a little vino, the Sunshine Mountain Vineyard must be on your bucket list. It is a ten-acre vineyard with a view of the Pacific Ocean. You have an opportunity to sample 8 wines for only $15, and that is less than what you pay for one wine at a restaurant.
READ: San Diego vs Los Angeles: Which SoCal City is Best in 2022 | 2023?
Speaking of restaurants. Fish House Vera Cruz is both a restaurant and a fish market. You can enjoy a mesquite-grilled fish fillet in a dining area whose ceilings are made from Douglas Fir wood beams and walls of adobe bricks. The Fish House is a San Marcos icon that you must visit.
READ: 5 (Hot) Up and Coming San Diego Neighborhoods in 2022 | 2023
Do not forget Mama Kat's Restaurant. It is a family-owned restaurant that is fun, friendly and has some great eats (the Southern Comfort breakfast platter will get you started on your day). In addition, Mama Kat's sells the artwork of local artists, and there are other vendors whose wares you can explore.
Get Pre-Approved for a San Marcos home loan in 60 seconds or less – no social security number needed. Get Started ›
Reason 6 - A Chance for You to Grow Your Career
San Marcos has more blue-collar workers than other San Diego communities. Roughly 80% of the employed in this city are white-collar, and 20% are blue-collar. About 34% of the residents have only a high school diploma, but that does not stop anyone from being a great employee who takes pride in doing the very best on the job. About 12% are self-employed, 71% work for private companies, 11% work for the government, and 6% are employees of not-for-profit companies. The wages San Marcos workers are paid reflect the value they provide for their employers, and the Average Household Income in San Marcos is $105,996. These are the largest employers.


READ: 9 Best Places for Families to Live in San Diego in 2022 | 2023
Lensa.com rates the career advancement possibilities as medium to high.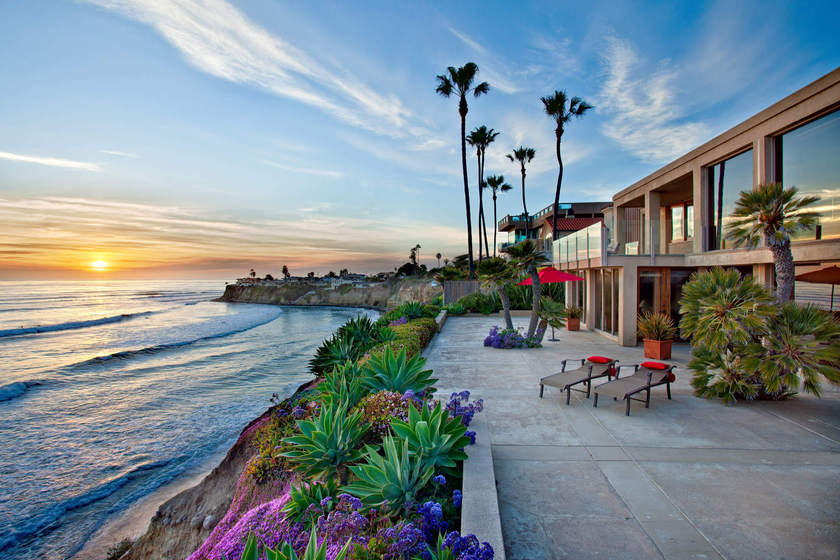 Own a home in San Marcos and you want to get a personalized home valuation for it to see how much you can walk away in profit in this exciting market? See Now ›
Reason 7 - Very Affordable Housing
The Median Rent in San Marcos is $1,704 per month. San Marcos is a place where the middle class can buy a home. The Median Sale Price is $845,000, Median Days on the Market is 9 days, and Redfin.com rates the San Marcos Housing Market as Very Competitive. It is no wonder competition is tough; the price of housing is reasonable. Approximately 100 houses have been sold so far this year and the competition is fierce. Buyers must be ready to avoid losing out on a great home.
TOP POST: Zillow San Diego: 5 Lies, Fraudulent and Deceitful Tactics Used in 2022 | 2023
San Marcos is not as expensive as some other communities in San Diego County. It can make many people who are house hunting feel relieved. That is great to know, but there is a little bit more to purchasing a property.
VISIT: 7 Best Places to Live in San Diego for Millennials in 2022 | 2023
This is still southern California, and the cost of housing is very high compared to other places in America. So even if a home is reasonably priced in San Diego, you are still paying a lot of money for it. You must be ready for the experience of looking for a house and then going through the purchasing process.
VISIT: 5 Best Places to Live in San Diego for Military in 2022 | 2023
San Diego County still has low mortgage interest rates. While there is a possibility the percentages will increase next year, it does not look as if it is going to be anything astronomical. Nevertheless, a buyer should be looking carefully at what lending institutions are going to offer. The various mortgage loan products have special interest rates and selecting the best one will be necessary.
JUST UPDATED: 5 Reasons to Move to San Diego in 2022 | 2023
It is always recommended that a preapproval letter be sought from a lending institution. It tells you how much you can afford, and it helps in the final price negotiations. Here again, working with the right lending institution is going to make things a lot easier.
VISIT: San Diego's 4 Safest (and Least Crime Ridden) Places to Live in 2022 | 2023
The house hunting itself is an experience, and some people look at too many available properties, while others only look at one or two. There is a happy medium. You must be looking for defects in the house that go beyond a bad paint job. An FHA inspection is mandatory for an FHA loan, but that is not the case with many conventional banks. If you forget to have a home inspection done, you may be sorry later.
VISIT: San Diego's 9 Best Beach Towns to Buy a Home in 2022 | 2023
There is a part of the deal involved in buying property. Negotiations back and forth over repair expenses and other items is standard. Of course, it helps to have an excellent real estate agent working for you.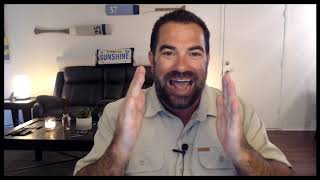 Find out what the latest and greatest San Marocs home loans are right now. Detailed video and post reveals all. See it Now ›
The Value of Professionals
Too many people think that a real estate commission is an exorbitant price that is not realistic. A real estate agent performs services that a buyer will need to have done. For example, a title search is something the real estate agent investigates. You will not only save money but an incredible amount of time when a professional is working with you and looking out for your best interests.
READ: San Diego vs. San Francisco: Which California City is Best in 2022 | 2023?
We take pride in being one of the best real estate agencies in San Diego County, and we are here to assist you.
We know the territory better than many others. We have worked in the real estate industry of Southern California for years, and we have collaborated with some of the best lending institutions to get our clients the best mortgage rates. We will scout out San Marcos according to your needs and expectations, and we will come up with a selection of properties within your price range. Neighborhoods matter a lot, and we will find those streets where you and your family will be most comfortable. All we need from you is what you want, and we will deliver on those specifications.
READ: San Diego vs Orange County: Which Socal City is Best in 2022 | 2023?
Financing a mortgage is sometimes very confusing because there are so many products. We want to be able to help you get an affordable mortgage. We offer a service that many real estate agents are not able to provide. We are a mortgage loan originator. We work to provide our clients with the absolute best mortgage loan. You can count on us to cut through the red tape and help you secure the financing as soon as possible. As a result, you will be able to move faster than others when agreeing on the closing price.
Do you own a home in San Marcos and want a fast, free, and automated home valuation in 30 seconds or less? Get One Now ›
There are other services we offer to our clients. You might be interested in knowing more about us. If you are, please feel free to contact us at your earliest convenience. We will gladly sit down with you and explain everything we do. San Marcos is the kind of community where you and your family will enjoy a comfortable lifestyle. We welcome any opportunity to assist you in getting your piece of the American Dream.
READ: San Diego vs. San Jose: Which California City is Best in 2022 | 2023?
? I would love to help assist you with your home purchase, home sale, or home loan - please feel free to give me a call, text, or use the form below.
Your San Marcos Insider,
Scott
Get Scott's Personal Help Below...
Where Do You Want To Go Next?
By clicking "Send" I/We agree by electronic signature as stated below: 1) To be contacted by telephone even if the telephone number appears on a State/National Do Not Call registry or any company's Do Not Contact lists. 2) To this website's Privacy Policy and Terms of Use.
See Our Top Blog Posts Below...
See San Marcos' Newest Listings Below...