7 Reasons Why Ramona San Diego is a Great Place to Live in 2022 | 2023
Posted by Scott Taylor on Sunday, August 7, 2022 at 8:48 PM
By Scott Taylor / August 7, 2022
Comment
You must be a little bit flexible if you are house hunting in San Diego County. There are many beautiful places, but some of them have extremely high prices. For example, suburbs like La Jolla and Rancho Santa Fe have houses that may cost well over $2 million, depending on the specifications. If you can afford it, that is great. However, these places may be out of reach if you are an ordinary person with a regular income.
JUST UPDATED: San Diego's 7 Best Places to Live in 2022 | 2023
That is no reason to give up! You can buy a house that suits your family's needs and does not destroy your budget. You have to look a bit, step away from the beach, and go into San Diego County, heading east. You do not always have to look for cities or towns to go home shopping. A Census Designated Place (CDP) is an unincorporated neighborhood, and these might be the best places for you to go looking.
JUST UPDATED: San Diego Real Estate Market Forecast in 2022 | 2023
You can think of looking for a house to buy as a treasure hunt. You may discover that there are places you might not know about. One that comes to mind is Ramona. It is a CDP located in San Diego County. Most of the property is in the Santa Maria Valley. We honestly think that this is a diamond waiting for you to investigate.
Here's a quick rundown of our list:
Reason 1 - Somethings About Ramona
Ramona has a population of 21,493 people. The median income is $100,645, and the average income is $ 122,155. The property in this area is mainly owned by the occupants, with about two-thirds of the housing units owned by the resident and about 1/3 inhabited by renters. Most of the housing units were built after 1970.
VISIT: San Diego's 7 Wealthiest Neighborhoods in 2022 | 2023
This is a white-collar community with approximately 70% employed in white-collar jobs, but it has a blue-collar education orientation when it comes to education. Most inhabitants either have a high school background or some college behind them. Only about 13% have baccalaureate degrees.
VISIT: San Diego's 10 Most Affordable Neighborhoods in 2022 | 2023
This is a small community, and you have an opportunity to get to know your neighbors and feel a sense of community. Ramona has a definite country feel, and anyone who has to work in San Diego can put the big city in the rearview mirror when the workday is done. We admit it is not the most exciting place to live, but it provides the peace and quiet that many people are looking for in a place to live.
NEW POST: San Diego's Best 5 Private Country Clubs in 2022 | 2023
Niche.com gives the school systems a solid B as a grade. Mountain Valley Academy is the best, and Valley Central High School follows close behind. One interesting feature about Ramona is the lack of crime. While there is some, most people in Ramona feel very safe, and the police are responsive to the community's needs.
READ: 7 Reasons to Buy a Home in San Diego in 2022 | 2023
Ramona has some rather unique attractions. A person must remember that you are out in the country in Ramona, but you have an opportunity to experience close-at-hand stuff that you would probably have to travel miles to get to if you lived elsewhere.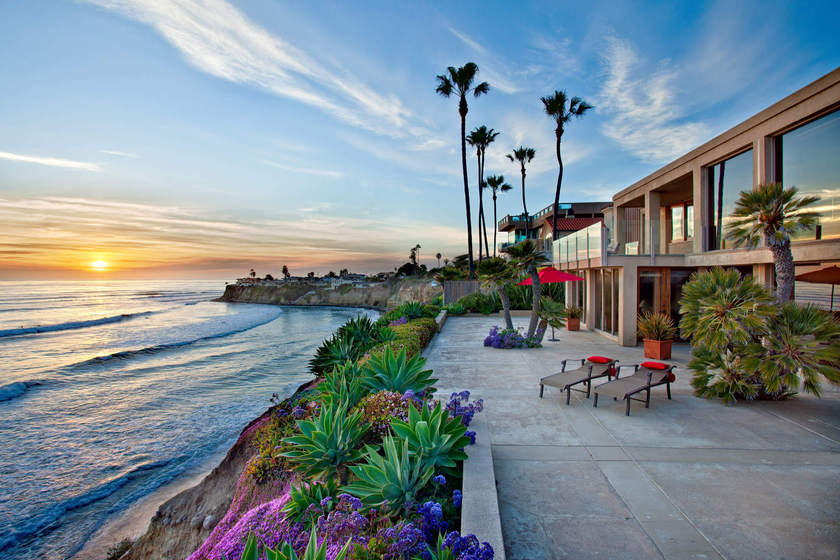 Own a home in San Diego and you want to get a personalized home valuation for it to see how much you can walk away in profit in this exciting market? See Now ›
Reason 2 - The Wineries
If you love the product of the grape, then you are in Nirvana, my friend! This area was designated as a Viticultural Area (ACA) in 2006. What does this mean? Ramona is a designated grape-growing region in the United States. The wine produced has a pedigree with distinctive characteristics and a loyal following of wine enthusiasts. Ramona is quickly becoming the place to go for Southern California wine, and there are wineries all over the map. Here are some of them.
Turtle Rock Ridge Vineyard and Winery leads the pack with innovation and dedication to producing the finest wine possible. They have several award-winning wines in the vintage stock, and there is a smooth port called "Chocolate Turtle." That you can sample in the tasting room.
Ramona Ranch Vineyard and Winery specializes in handcrafted wines. This winery is also famous for its sustainable operation. You will see the winery's turbines, solar panels, and other technology that enhance biodiversity. Be sure to try the Double Gold.
TOP POST: San Diego Housing Bubble? 5 Reasons Why It Won't Crash in 2022 | 2023
Milagro Winery celebrates the Mexican heritage of wine. You can immediately sense the love the owners have for producing some of the best vintages, such as Chardonnay and Rose, in the area.
The Pomo Valley Winery has the distinction of being the only winery in San Diego County that is owned and run by a woman. This is a relatively new company, founded in 2000, but it is already showing how the quality of the wine is enhanced under the management of a woman.
TOP POST: 5 San Diego Housing Predictions in 2022 | 2023
Kohl Winery prides itself on being a retreat as well as a winery. This play specializes in boutique vintages; you can enjoy samples in the tasting room.
Schwaesdall Winery features the Cabernet Sauvignon, which won a gold medal at the Temecula Wine Competition.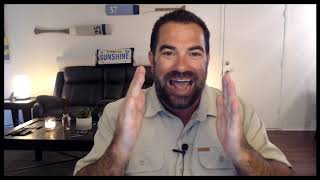 Find out what the latest and greatest San Diego home loans are right now. Detailed video and post reveals all. See it Now ›
Reason 3 - Ramona Grassland Preserve
The community celebrates the outdoors, and a great place to experience the environment is the Ramona Grassland Preserve. The main feature is a 3.1-mile walking trail, and a large part of Santa Maria Creek is within the preserve's boundaries.
EXPOSED: The 'Real' San Diego Cost of Living Guide in 2022 | 2023
It is an extensive habitat of more than 3500 acres. No less than 408 plant species can be found here, and if you are a butterfly fan, approximately 23 butterfly species can be found in the Ramona Grasslands. Some of the year-round residents include coyotes, raccoons, and long-tailed weasels. You may also get a chance to watch a golden eagle fly up into the skies.
Do you own a home in San Diego and want a fast, free, and automated home valuation in 30 seconds or less? Get One Now ›
Reason 4 - Unique Animals
While we are on the topic of our four-legged friends, there are a few in the area you ordinarily would not see near a large metropolitan city. The Star B Bison Ranch and Hop Farm concentrates on the American bison and you can find them wandering around. Research on other animals is also part of the activity going on at the farm.
READ: San Diego vs Los Angeles: Which SoCal City is Best in 2022 | 2023?
Do not be surprised if you see a camel or two near Ramona. The Oasis Camel Dairy is a place to take your kids for a ride on the ship of the desert. Moreover, you can learn a little about camel-related products such as milk and soap; few people know that a camel can provide those things.
READ: 5 (Hot) Up and Coming San Diego Neighborhoods in 2022 | 2023
A final stop to your nature neighbors is the Wildlife Research Center. The Center has played a crucial role in protecting the Ramona Grasslands and has worked to protect the raptor, migrant geese, and the burrowing owl populations.
Get Pre-Approved for a San Diego home loan in 60 seconds or less – no social security number needed. Get Started ›
Reason 5 - Guy B Woodward Museum
Ramona is mindful of its past, and the museum gives people a picture of life in this part of California in the late 19th century. You can look at attractions that were essential to life, including a blacksmith's shop and even a one-room schoolhouse.
Get Pre-Approved in 60 Seconds...
(No Social Security Number Needed)
By proceeding, you consent to receive calls and texts at the number you provided, including marketing by auto-dialer, pre-recorded voicemail, and email, from this site's operators about real estate related matters, but not as a condition of purchase. You also agree to our Terms of Service, and to our Privacy Policy regarding the information relating to you. Message and data rates may apply. This consent applies even if you are on a corporate, state or national Do Not Call list. This site is protected by reCAPTCHA and the Google Privacy Policy and Terms of Service apply.
Reason 6 - Ramona Mainstage
It is one of the best concert venues in North County, San Diego. It has gone through several owners and has been opened and closed several times, but the Ramona Mainstage is still going strong and provides all kinds of entertainment. You will find something to enjoy when you look at the upcoming shows that will be on stage.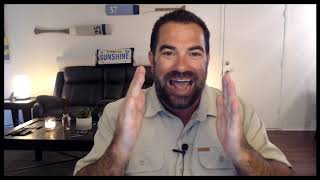 Find out what the latest and greatest San Diego home loans are right now. Detailed video and post reveals all. See it Now ›
Reason 7 - Very Affordable Housing
We have all gotten used to stories about how homes in San Diego County have leaped 30 or more percent annually. Ramona is not that frantic. The median sales price in this town is $727,500. That represents a 7.8% increase over last year. Remember that this is still San Diego County, and you cannot simply wait until things get better. The median days on the market for a house in Ramona is 10 days, and some places will go pending in about 5 days. This is where you can get a lovely home without having to pay as much as you might in a San Diego suburb by the beach.
Redfin.com rates the Ramona housing market as Very Competitive.
Know the Territory First
There are two fundamental questions you must consider if you are a first-time homebuyer.
1. Do you know where you are going?
2. Do you know what you are getting?
The first question is not a problem if you are moving within your hometown. You know where everything is and what kind of people will be your neighbors. But, if you are moving across town or the county, the answer is not simple. San Diego County is rich in its diversity. The place you are looking at might have values and tastes different from what you grew up with.
READ: 9 Best Places for Families to Live in San Diego in 2022 | 2023
Sales will go quickly in Ramona, which may prompt a first-time buyer to make an offer without fully appreciating the community. It is a wonderful place, no question about it, but Ramona is country. If you want peace and quiet, this is a beautiful location for your family. If you like the nightlife, on the other hand, you could be disappointed.
We All Could Use a Scout
Buying a house should be more than just a financial investment. It is also an investment in your lifestyle and your domestic future. People looking for a home in Ramona can be faced with a challenge. There are some great opportunities to buy a good house in Ramona but is this community where you want to be and where you would like to raise your family if you have one?
TOP POST: Zillow San Diego: 5 Lies, Fraudulent and Deceitful Tactics Used in 2022 | 2023
Those two earlier questions seem to be fruit for contemplation and not suited for the frantic activity of house hunting. Nevertheless, they need to be answered, and you require information to make an intelligent decision. It helps if you have a Scout checking the neighborhood before we move ahead.
VISIT: 7 Best Places to Live in San Diego for Millennials in 2022 | 2023
We suggest somebody who is a little more professional than your best friend or one of your in-laws. A real estate agent is your best bet.
Now, we understand that many cable shows and podcasters think using a real estate agent is a waste of time and money. After all, you are very smart and can do all the research needed to close the deal on the house, right? But, again, we do not mean to be rude, but not that many first-time homebuyers will make the effort required.
VISIT: 5 Best Places to Live in San Diego for Military in 2022 | 2023
Real estate transaction comes close to being an exercise in Trivia Pursuit. You will have to do tasks such as title searches and investigating whether there are liens against the property. You also need to determine whether there are any code violations present in the past in the house. We do want to warn you that looks can be deceiving. The home looks great because the seller has spent some time freshening up the place. However, the real difficulty may be hidden in the corners.
JUST UPDATED: 5 Reasons to Move to San Diego in 2022 | 2023
Inspections matter. You must know if there are any structural problems with the house. If you attempt to do a distress sale, buying the property as-is with the intention of making improvements, you may discover you are spending a lot of your money. The search for paperwork on a property can be tedious and time-consuming if you do not have the resources available. Real estate agents have the software and know where to look for information. They can do all this work in a matter of a day; it might take you several weeks, and by that time, the property has been purchased by someone else.
The Finances
We have to bring this up. Ramona is reasonably priced, but you will still be taking out a mortgage loan in the six figures. It is going to commit you to years of paying interest and principal. The Federal Reserve imposes the interest rates, and things are not as straightforward as they used to be. You will benefit if you have a real estate agent who understands mortgage loans and how to secure the best one.
We are the right real estate agency for you.
We know about Ramona a little more than most real estate agents. We do not just concentrate on the oceanside communities; we look for the best bargain and match for our clients. We know that Ramona has benefits that someone else would overlook.
VISIT: San Diego's 4 Safest (and Least Crime Ridden) Places to Live in 2022 | 2023
We also happened to be a mortgage loan originator. So, we have an insight into the mortgage industry that can save you thousands of dollars over the life of your mortgage. So that is the expertise you can use, and we have it.
VISIT: San Diego's 9 Best Beach Towns to Buy a Home in 2022 | 2023
We can do a lot more for you, and it is worth your while to talk with us. All you must do is contact us, and we can arrange a meeting to discuss your needs and budget. You will quickly discover that we are not only knowledgeable about the properties, but we also are very buyer friendly. So please feel free to contact us at your convenience. We would love to help you find that dream house.
? I would love to help assist you with your home purchase, home sale, or home loan - please feel free to give me a call, text, or use the form below.
Your Ramona Insider,
Scott
Get Scott's Personal Help Below...
Where Do You Want To Go Next?
By clicking "Send" I/We agree by electronic signature as stated below: 1) To be contacted by telephone even if the telephone number appears on a State/National Do Not Call registry or any company's Do Not Contact lists. 2) To this website's Privacy Policy and Terms of Use.
See Our Top Blog Posts Below...
See Ramona's Newest Listings Below...