8 Reasons Ramona San Diego Is a Great Place to Live in 2021
Posted by Scott Taylor on Monday, July 12, 2021 at 7:40 PM
By Scott Taylor / July 12, 2021
Comment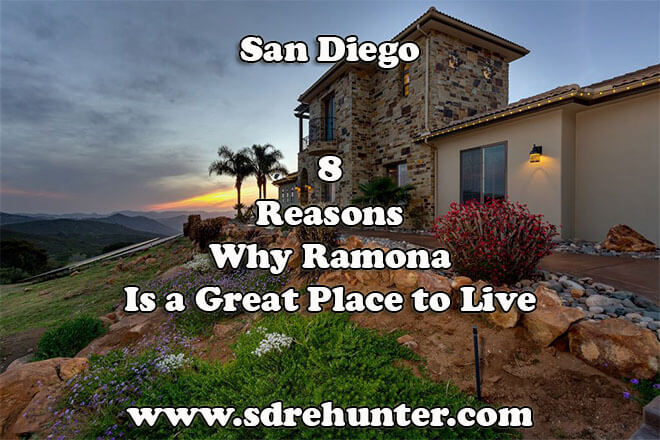 Ramona is a medium sized town in San Diego county with a total of seven neighborhoods that range in size and density. The population is over 20,000 with a wide demographic and active community. Ramona has its own school district, the Ramona Unified School District and has many community events hosted and supported by the Ramona Chamber of Commerce.  The natural landscape makes Ramona perfect for hiking and exploring, which can be done in several local outdoor spaces.
Here's a quick rundown of our list:
Reason 1 - Schools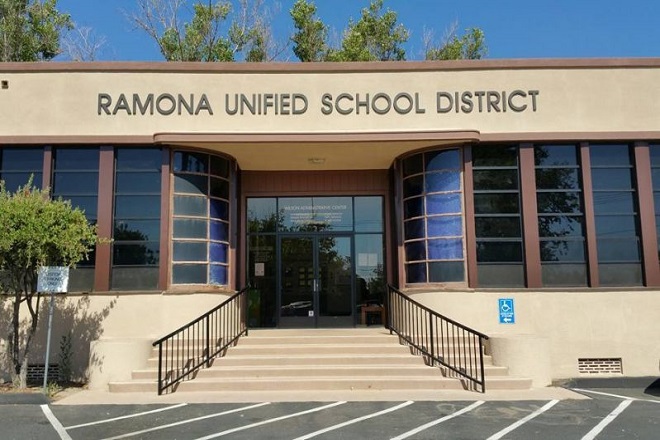 The Ramona Unified School District is the district that serves Ramona and the surrounding San Diego county area. This district is comprised of 7 elementary schools, 2 middle schools, 3 high schools, and an adult school. Three of the district schools are K-12 for a complete education in one system. 
The student population is between 5,000 and 6,000 students with the district considered a rural district. With a focus and commitment to excellence, the Ramona Unified School District strives to "prepare today's learners for tomorrow's world." As an established learning community the district supports a high level of learning with a culture of collaboration between students, educators, families, and the community.
Reason 2 - Jobs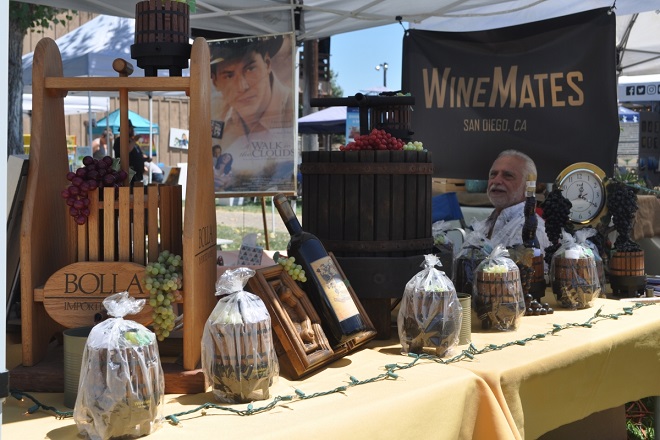 The town of Ramona prides itself on the support it provides for local businesses. The Ramona Chamber of Commerce has been active for over 100 years, offering events to the community such as the Ramona Country Fair, The Annual Community Awards, and the Annual Christmas Tree Lighting. 
The RCC goes beyond offering support and community to small businesses, but also supports the community directly by offering events and improving the community. Membership into the RCC gives members access to networking events, resources to improve their business, and opportunity to become an active community member. 
Read Now: See the Ramona Area Guide
---
Blog Post Interrupt
Must Watch: The 5 San Diego Housing Trends I Am Seeing Now...


Back to the Post
--
Reason 3 - Real Estate and Neighborhoods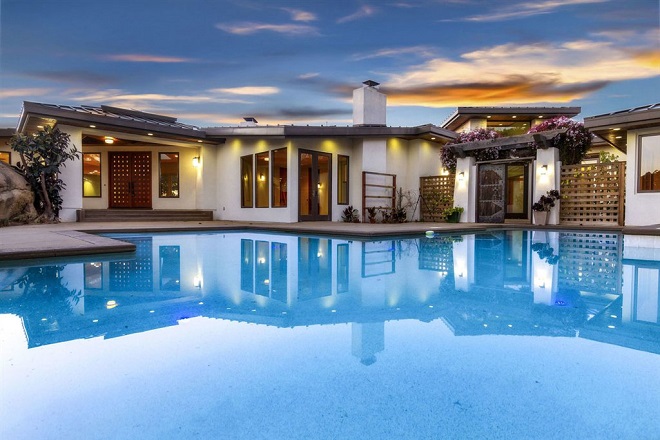 Ramona has seven noteworthy and established neighborhoods which range in size, population, and personality. Most neighborhoods are considered rural due to population density, meaning the larger neighborhoods cover more land but have a smaller population compared to the smaller, more dense neighborhoods. 
The Pine St / Cedar St neighborhood is a suburban neighborhood made of small, studio to one bedroom condos or apartments, and medium sized, three bedroom homes. This neighborhood is moderate in income and has a very diverse population. 
The Julian Rd / Sutherland Dam Rd neighborhood is a rural neighborhood, covering more land with a smaller population. The real estate here is medium to large homes, ranging from three to five bedrooms. Most of these homes are single family and vary from being built in the 1970s to 1990s, and after 2000. This neighborhood offers quality living, which is great for single families and retirees. The variety of housing options paired with a quiet and safe neighborhood creates a great place to live. 
Search Now: See the latest homes, townhomes, and condos for sale in Ramona
Reason 4 - Outdoor Spaces 
The rural nature of Ramona gives residents plenty of space to enjoy the outdoors. Within Ramona itself there are two great opportunities to explore and enjoy the location, the Ramona Grasslands County Preserve and Ramona Community Park. Both locations showcase the natural environment Ramona is located in and has a great balance of getting into nature without having to be a skilled hiker or outdoors person. 
Ramona Grasslands County Preserve is a destination for hikers, cyclists, and equestrians because of the amazing views and available trails. The entire preserve spans over 3,000 acres, but only specific sections have public access. The preserve includes part of Santa Maria Creek, giving visitors an opportunity to explore the wetlands and observe a wide variety of plant species. Features of the preserve include 4 miles of hiking trails available to the public, picnic tables, seasonal tours and and excursions, and a mountain biker, hiker, and horseback riding friendly experience. 
Ramona Community Park is another destination for hiking in Ramona. This place is great for camping, day hiking, and exploring the natural landscape. There are plenty of amenities from bathrooms and grilling space to picnic areas, parking, water fountains and camping pull through sites. There's no fee for parking and trail usage which makes this rural location perfect for connecting with nature and enjoying the trails.  
Be and Expert: See the latest active, pending, price changes, and sold like a pro – without the expensive license
Reason 5 - Community Spaces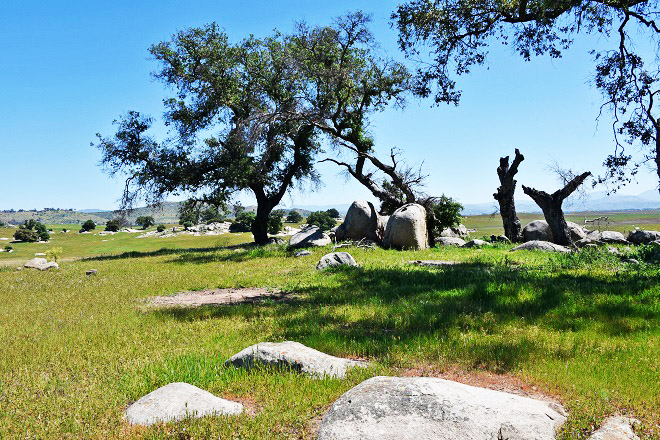 Ramona has an active community, mostly due to the Ramona Chamber of Commerce. There's a website dedicated to the communities active calendar, Ramona Community Events. This is a one-stop destination for everything happening in Ramona. The friendly website is easy to navigate and merges all local events into one useful calendar. Highlights include the library, historical society, and featured events from the RCC. 
The Ramona Senior Center strives to deliver community engagement for the senior crowd as well as outreach to care for the senior population. Several neighborhoods are retiree-friendly and the active senior center provides activities, events, and resources for this demographic. The senior program is run by seniors with a senior focus, which helps provide attractive events for this target audience. The Ramona Senior Center is part of the Ramona Community Center which is located in the Community Park.
Ramona Owner? Why not sell to one of the thousands of people whom consume our articles daily?
Reason 6 - Community Hot Spots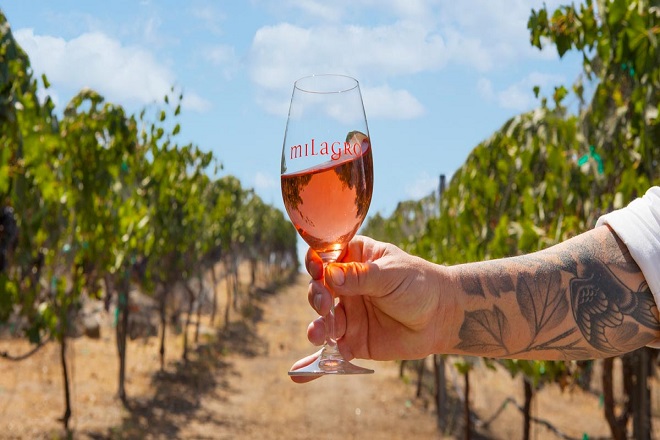 Beyond the residential community activities, Ramona is also a destination for enjoying the variety of wineries and breweries in the area. There's a dedicated map for touring the Ramona wineries and breweries, which makes it easy to create your own wine tasting tour, or a convenient list to work through the offerings in the area. Ramona is the perfect atmosphere for growing and harvesting grapes, from the local weather to the soil, sun, and altitude, this is a great place to enjoy the harvest, tasting local wines, and explore the countryside.
Ramona in San Diego county is a great place to live because it's an established town with great variety. From the large school district to the active community Ramona offers great opportunity for a busy daily life and plenty to do on the weekends. There's a host of community events with local support and the natural landscape offers hiking, biking, and exploring the wineries. Ramona has something for everyone and is the perfect community to visit or call home.
Need a Mortgage? Apply online 24 hours a day, in 10 minutes, or less
What do you think?
Leave me a comment below – or, contact me here. 
Your Ramona Insider, 
Scott
Where Do You Want To Go Next?
By clicking "Send" I/We agree by electronic signature as stated below: 1) To be contacted by telephone even if the telephone number appears on a State/National Do Not Call registry or any company's Do Not Contact lists. 2) To this website's Privacy Policy and Terms of Use.
See Ramona's Newest Listings Below...
Get Scott's Personal Help Below...