8 Reasons Mira Mesa San Diego Is a Great Place to Live in 2021
Posted by Scott Taylor on Monday, July 12, 2021 at 7:51 PM
By Scott Taylor / July 12, 2021
Comment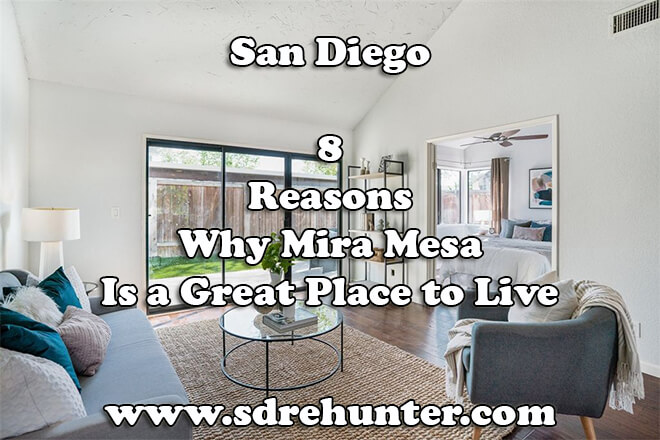 Mira Mesa started out as a test site for the U.S. Army before becoming a bombing range for the Navy. By the 1960's, however, as the city of San Diego grew in size and began to sprawl in that direction, the area went from bombing range to housing developments fairly quickly. In fact, this area was developed so quickly that at first, it didn't have any schools, shopping centers, or other things that its residents needed. Thankfully, this has changed quite a bit over the years, and Mira Mesa is now a fully functioning community within the San Diego city limits.
Here's a quick rundown of our list:
1 - You Can Spend Some Time Hiking in Los Penasquitos Canyon Preserve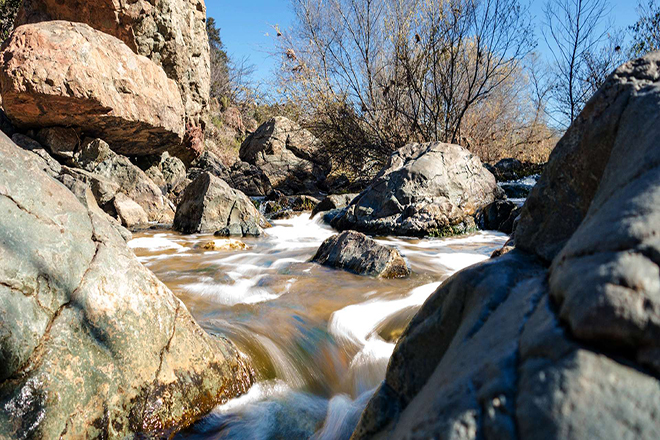 This seven-mile canyon preserve (although it's technically a nature preserve as well) is located in between Mira Mesa, Rancho Penasquitos, and Lopez Canyons. In it, you'll find plenty of hiking trails, a waterfall, several forested areas, and over 175 different species of birds. The canyon even has some remnants of Native American culture, left behind around 7,000 years ago. Look at the rock formations and the sides of the canyons for this evidence as you hike on one of the many trails that wind throughout the area. Los Penasquitos Canyon Preserve officially became a regional park in 1970. Prior to that, the canyon was in the private hands of Francisco de Maria Ruiz and later, his heirs, who let their cattle graze on it. Now that it's owned by the city of San Diego, anyone can walk through it and take in views of its unique rock formations.
Search Now: See the latest Mira Mesa homes, townhomes, and condos for sale
2 - It's Like Living In The Suburbs, Only In The City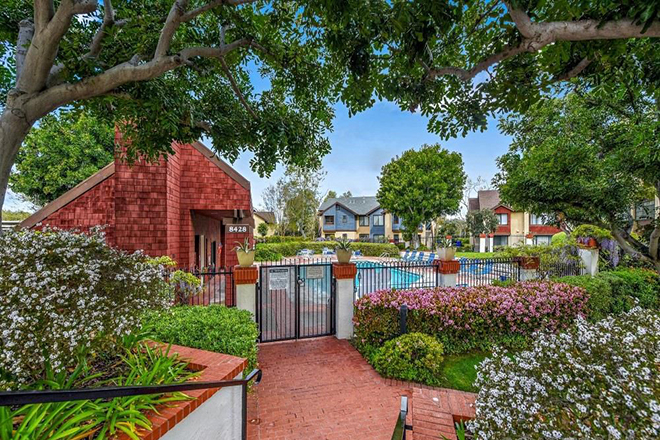 Although Mira Mesa is technically a community within San Diego – meaning that it's governed by the city and receives services from it – many people love the suburban feel of the neighborhood. Those living there get all of the benefits of living in a big city, from the shopping to the events, without the headaches and chaos. The Mira Mesa (which gets its name from the nearby U.S. Marine Corps Air Station, Miramar) area is filled with single-family homes and smaller streets.
Insider Guide: See all the best about Mira Mesa in our area guide
3 - Every Year It Hosts the San Diego Tet Festival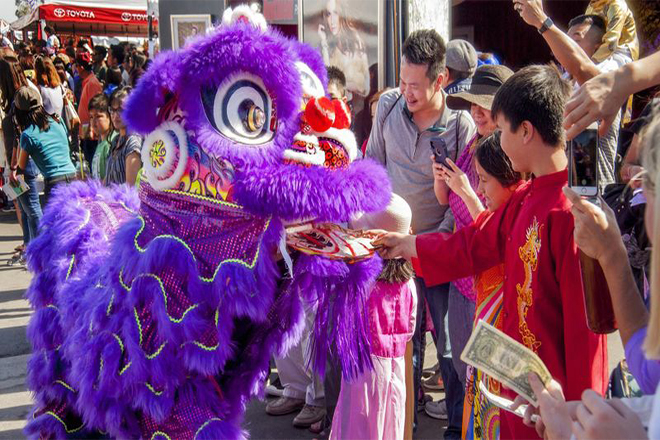 The San Diego Tet Festival, a Vietnamese New Year celebration, takes place in Mira Mesa every year. According to Vietnamese culture, the New Year starts around four to eight weeks after the calendar New Year, meaning that this festival is rarely held on the same date from one year to the next. Things to do and see during the festival include a Miss Vietnam San Diego pageant, carnival rides, a beer garden, lion dancing, dance and singing competitions, and plenty of entertainment. There's even a cultural village, designed to teach festival goers more about Vietnamese culture. It goes without saying that everyone is welcome at the festival since it consists of three days of fun and celebration.
Search Now: See the latest Mira Mesa homes, townhomes, and condos for sale
4 - Spend Some Time at the Flying Leatherneck Aviation Museum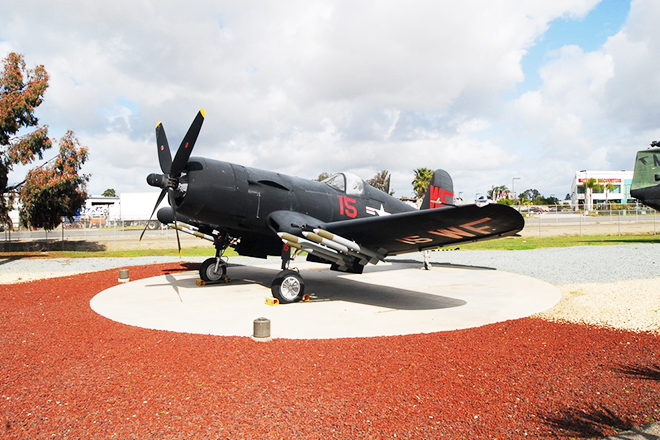 Although the Flying Leatherneck Aviation Museum lists its address as being in San Diego proper, the military history of Mira Mesa has played a large role in the development of the museum. This aviation museum contains only U.S. Marine aircraft. There are helicopters, such as the Sikorsky made HRS-3 Chickasaw and the Boeing Vertol Sea Knight CH-46. Airplanes, including a Douglas Skyhawk A-4F and a Northrop F-5E Tiger II Adversary, round out the museum's collection. However, there are rotating exhibits, open cockpit events (where people can sit in some of the airplanes), and plenty of related things to do and see in the museum and on its grounds. Whether you were in the military or simply like aviation history, this is the place to go.
Mira Mesa Home Owner? Enter in your address, get your value, sell to our hungry list of eager buyers
---
Blog Post Interrupt
5 Shocking Facts Exposed: Why Owners Are More Savvy (and Wealthy) Than Renters...


Back to the Post
---
5 - Head to Downtown San Diego's Gaslamp Quarter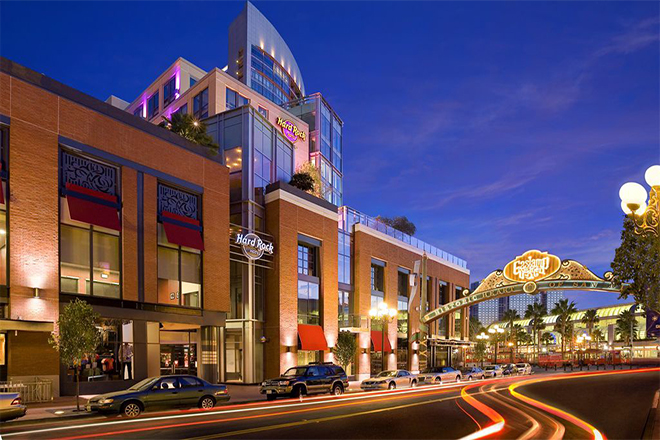 One of the best things about living in Mira Mesa is the fact that you're located close to downtown San Diego. This means that you can spend some time in the city's historic Gaslamp Quarter, without having to travel very far. Gaslamp Quarter consists of 16 blocks of old Victorian houses, small boutiques, art galleries, and restaurants serving local cuisine. The area gets its name from the modernized gas lamps that line the streets. If you plan accordingly, you might be able to stop there during one of its famous artisan markets, where you'll find handmade goods for sale.
Mira Mesa Mortgage: If you have had a job or business for 2 years or more – you qualify for a low fee, low rate, mortgage
6 - See a Game at Petco Park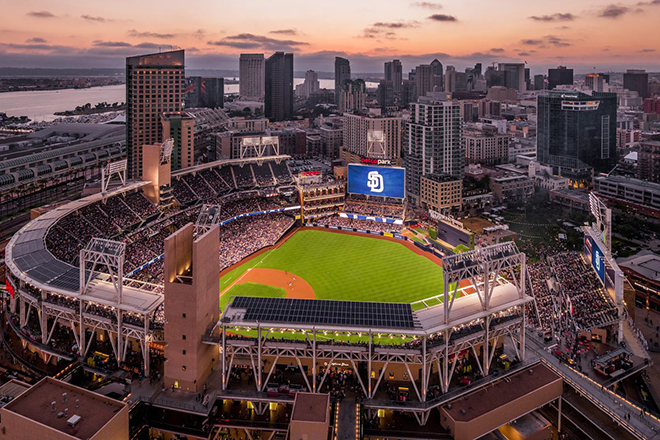 If you're a baseball fan, then you'll love living in Mira Mesa, due to its proximity to Petco Park. This ball field is home to the San Diego Padres, a Major League Baseball (MLB) National League team. Petco Park is in a unique location, right on the edge of downtown San Diego, not far from the Pacific Ocean. Although baseball is only played for seven months of the year, there are numerous things to do there during the offseason, including going on behind the scenes tours of the park. These guided tours even include trips to the dugout and the nearby historic Western Metal Supply building.
Sold on Mira Mesa? Apply online 24/7, in 10 minutes or less, free, and find your dream home tomorrow
7 - The Community Has Its Own Breweries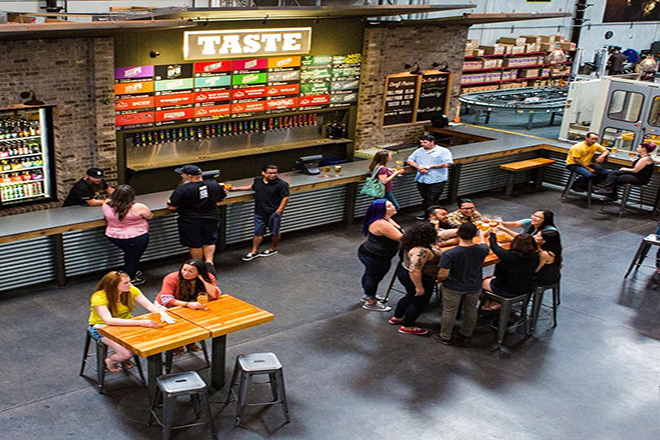 The craft brewing trend has hit Mira Mesa fairly hard. This small community has not one, but four breweries within its borders. They include Charlie & Echo, which doesn't brew beer at all – instead, their specialty is wine. There's also Green Flash Brewing Company and their specialty, West Coast IPA. The other breweries in the area are 2Kids Brewing Company and White Labs Tasting Room.
Mira Mesa homes, townhomes, and condos for sale right here
8 - Mira Mesa High School Provides a Great Education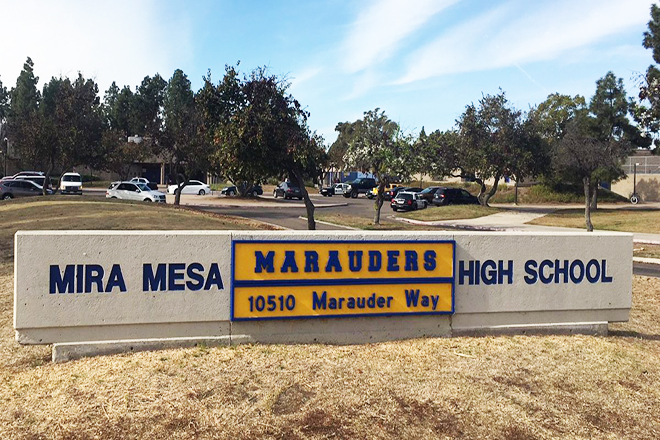 You can tell a lot about a community by looking at its schools. Not only has Mira Mesa High School been named a Blue Ribbon School, but it's also listed as a California Distinguished School thanks to its 98% graduation rate. Some of its programs are among the best in the state, including its Career Technical Education program, which teaches students the skills that they need to get jobs in various fields.
What do you think?
Leave me a comment below – or, contact me here.
Your Mira Mesa Insider,
Scott
Where Do You Want To Go Next?
By clicking "Send" I/We agree by electronic signature as stated below: 1) To be contacted by telephone even if the telephone number appears on a State/National Do Not Call registry or any company's Do Not Contact lists. 2) To this website's Privacy Policy and Terms of Use.
See Mira Mesa's Newest Listings Below...
Get Scott's Personal Help Below...