8 Reasons Del Mar Mesa San Diego is A Great Place to Live in 2021
Posted by Scott Taylor on Tuesday, June 8, 2021 at 4:34 PM
By Scott Taylor / June 8, 2021
Comment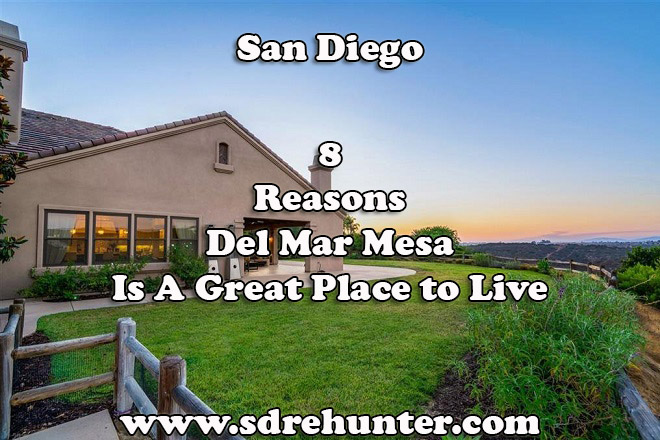 Del Mar Mesa is a small city located close to the Pacific Ocean (four miles away, to be exact) near the Northwestern portion of San Diego County. This village is split into a variety of spaces, some with houses, others with plenty of scenic views, thanks to the nature preserve. One of the many interesting things about Del Mar Mesa is its history, as the land was previously owned by the La Jolla and Ipai Native American tribes, both of which left a number of interesting artifacts behind. The open spaces, rural feel, and, of course, the unique history of the area, make Del Mar Mesa a great place to live.
Here's a quick rundown of our list:
Reason 1 - It's The Best Place to Raise a Family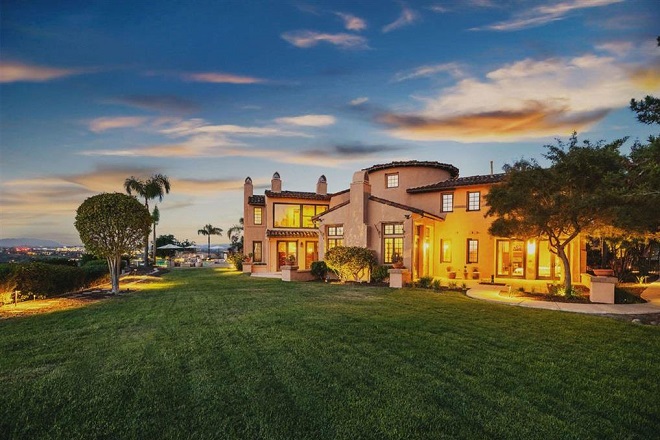 In 2019, Del Mar Mesa was named the best place in California to raise a family. Niche.com, a website that catalogs and ranks various things about life in different California cities, examined this city from a number of different angles. They received their data from reader reviews, as well as the U.S. Census, the Department of Education, the FBI, and more. After taking the crime rate, schools, jobs, and amenities into account, Niche.com placed Del Mar Mesa at the top of the list.
Read More: San Diego Best Places to Raise a Family (Del Mar Mesa Included)
Reason 2 - The Preserve at Del Mar Mesa Is an Excellent Gated Community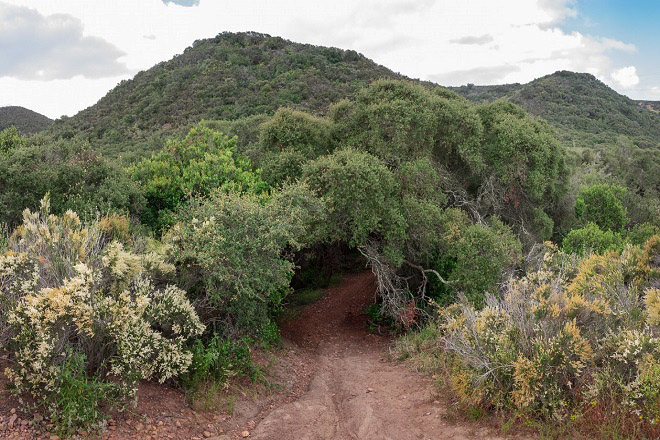 There's something to be said about living on a hilltop, inside of an exclusive gated community. The planners of the Preserve at Del Mar Mesa thought of everything. This community can be accessed from several different gates – two of which open up to the Los Penasquitos Canyons so that residents can walk the trails or ride on horseback. There are a limited number of houses available, all with plenty of land around them, which just adds to the exclusivity. Those who live there enjoy unimpeded views of the surrounding valley, most of which consists of open, preserved land. There really isn't another place like the Preserve at Del Mar Mesa.
Read More: San Diego Best Places to Live for Singles
Reason 3 - The City Has a Very Low Crime Rate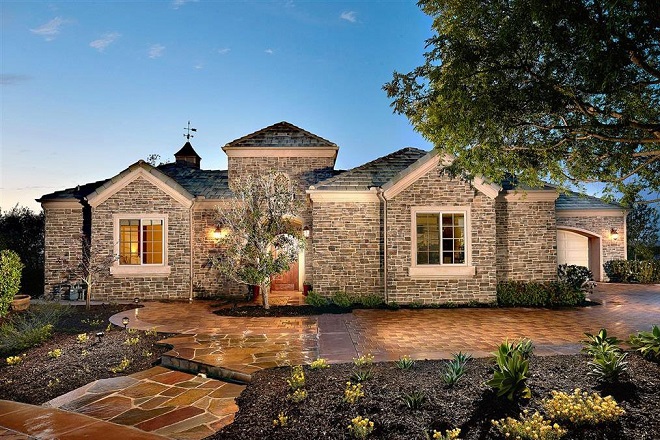 According to Niche.com, Del Mar Mesa receives an A+ on its crime rate. This is the very best ranking possible, which means that there is very little crime in the city. It's a very safe place to live. Niche.com broke the crime in the city down into seven categories: assault, murder, rape, robbery, burglary, theft, and motor vehicle theft, and then presents Del Mar Mesa's numbers next to the national averages. This show just how safe the city really is and makes it clear that there are plenty of reasons to live here.
Read More: San Diego's Safest (and Least Crime Ridden) Places to Live (Del Mar Mesa Included)
Reason 4 - A Portion of the City Consists of a Nature Preserve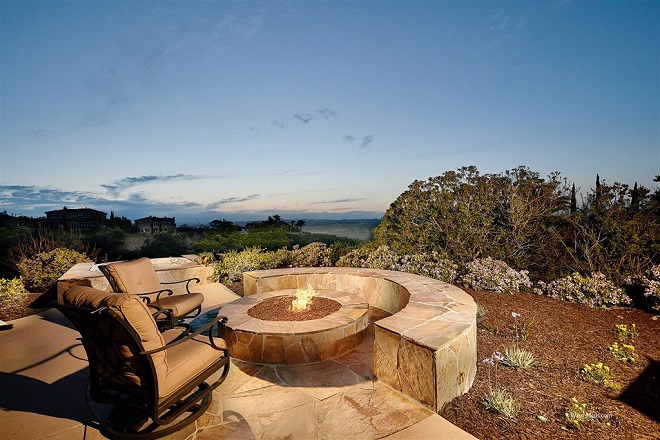 The Del Mar Mesa Preserve (not to be confused with the Preserve at Del Mar Mesa, described above, which is a gated community) takes up a good portion of the eastern edge of the city. It ensures that the natural landscape and everything that it entails, including wildlife and native plants, are preserved for the future. Although the preserve has some walking trails, all of them are not completely accessible, due to attempts to keep the local ecology in pristine condition. The California Department of Fish and Wildlife controls portions of the preserve and essentially has cut off access to some of the vernal pools and other features. With that said, there are some open trails that are worth following for those who want to go for a hike and enjoy everything that nature has to offer. In addition, this preserve ensures that portions of Del Mar Mesa will always have a rural feel.
Read More: San Diego's Wealthiest Neighborhoods to Live
---
Blog Post Interrupt
The 5 San Diego Real Estate Questions I Get Asked the Most...


Back to the Post
---
Reason 5 - The City Will Retain Its Rural Characteristics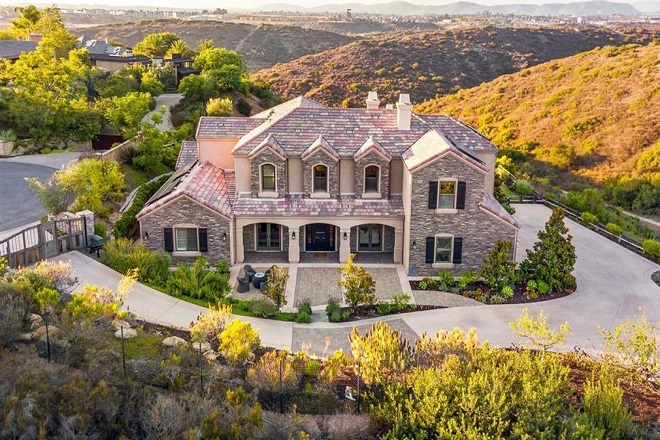 As some cities in Southern California grow, they lose their charm. New housing developments pop up, placing the houses too close together for comfort. This won't happen anytime soon in Del Mar Mesa. According to the official county planning documents, the city is zoned to allow only one house per acre. This means that there will be plenty of open land remaining, even after the 2,000 acres in the city have been maximized. County and city leaders planned everything this way in order to keep Del Mar Mesa resembling what they call an "urban reserve."
Read More: San Diego's 7 Best Places to Live
Reason 6 - Residents Can Go Hiking in the Los Penasquitos Canyon Preserve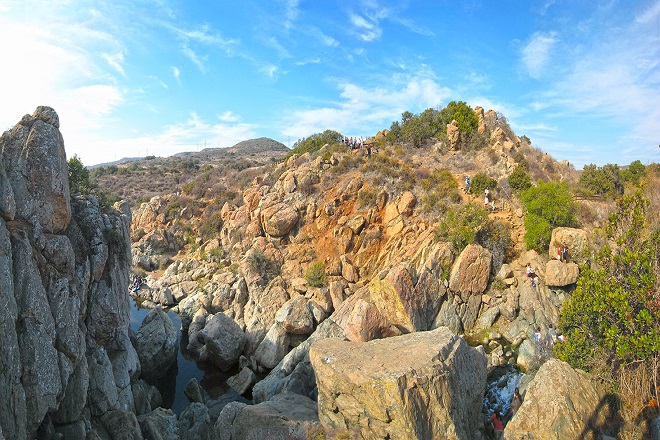 One nature preserve is not enough for residents of Del Mar Mesa – they have access to two. The Los Penasquitos Canyon Preserve is located to the southeast of the city, and residents won't have to travel far to take advantage of the many hiking trails within. Some of the many scenic vistas include rock formations, sycamore tree groves, giant oaks, streams, and even a freshwater marsh. Plus, unlike the other nature preserve in Del Mar Mesa, most of the trails here are always open to the public, as long as the rules are followed.
Search Now: See Del Mar Mesa's homes, townhomes, and condos for sale
Reason 7 - The School Systems Are Highly Ranked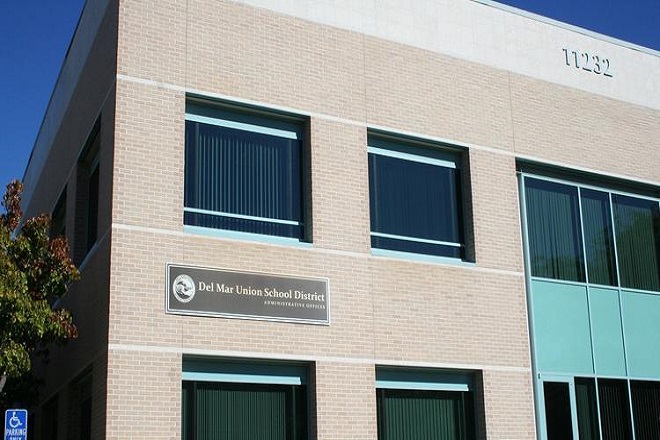 The city of Del Mar Mesa falls into two local school districts, San Dieguito Union High School District and Del Mar Union School District. Some of the schools in either of these districts include Torrey Pines High School and Carmel Valley Middle Schools. The high school, in particular, is ranked among the best schools in the state, according to U.S. News and World Report. It has a graduation rate of 97% and over 60% of all students have taken at least one AP course. College readiness is one of the most important factors at this school, which has a student to teacher ratio of 25:1.
Be a Pro: See active, pending, sold, and all price changes in Del Mar Mesa like a pro – without the expensive license
Reason 8 - The Fairmont Grand Del Mar Holds Plenty of Events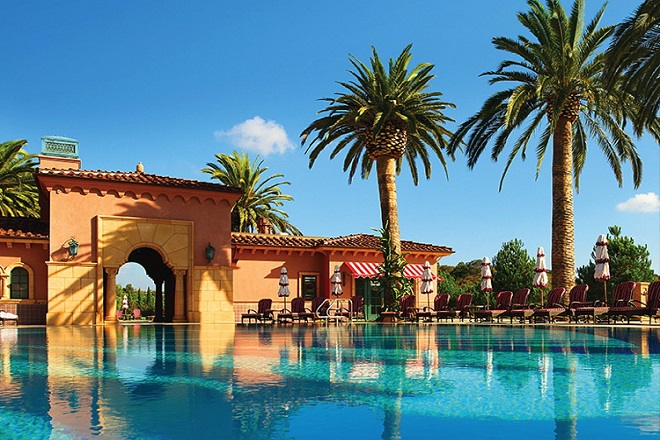 Thanks to the Fairmont Grand Del Mar, a hotel located right in the center of this small city, there are plenty of things to do. The hotel is located near the golf course, which allows them to offer workshops on how to refine (or even gain) your sports skills. In addition, they host movie nights, special comedy nights, and more. There is always something going on at the Fairmont, and these activities are open to everyone, not just people staying in the hotel.
What do you think?
Do you agree with out reason or did we forget any?
Leave me a comment below – or, contact me here. 
Your Del Mar Mesa Insider,
Scott
Where Do You Want To Go Next?
By clicking "Send" I/We agree by electronic signature as stated below: 1) To be contacted by telephone even if the telephone number appears on a State/National Do Not Call registry or any company's Do Not Contact lists. 2) To this website's Privacy Policy and Terms of Use.
See Del Mar Mesa's Newest Listings Below...
Get Scott's Personal Help Below...