5 Reasons Escondido San Diego is a Great Place to Live in 2023 | 2024
Posted by Scott Taylor on Thursday, November 17, 2022 at 4:00 PM
By Scott Taylor / November 17, 2022
Comment
Southern California may be a hub for the new economy, but this is a part of the United States steeped in history. Hispanic influence began before the American Revolutionary War, and the traditions of the early settlers are still practiced today. Escondido occupies a former Mexican land grant, and the Mexican – American war battle of San Pasqual was fought in the vicinity. The word "Escondido" is Spanish for "hidden." Legend has it that the original meaning was "hidden treasure." We agree with the ancestors that Escondido is a hidden treasure waiting for you to discover.
READ: San Diego vs Orange County: Which Socal City is Best in 2023 | 2024?
It is a city of nearly 150,000 people and is located 40 miles from the Mexican border. It has a diverse population that is almost half Hispanic and includes non-Hispanic whites, African Americans, Native Americans, Asians, and Pacific Islanders. It is a city that invites people to come and view the available housing opportunities in one of the oldest cities here in San Diego County. Escondido has some very appealing features.
Here's a quick rundown of our list:
Reason 1 - A Diverse Community of Great People
Escondido has a mixture of people that make the neighborhoods enjoyable. About 71% of the community live in family households; 28% are in non-family homes. The polling of Niche.com indicate that the Escondido residents believe that there is a good sense of community in this city. "Nice" is the phrase that best describes those who live here. In addition, it has a young population, with most people being under 34 years of age. Comments from residents reflect the community spirit that makes Escondido special.
READ: San Diego vs. San Jose: Which California City is Best in 2023 | 2024?
"I grew up in this sweet old town and am absolutely in love with it! Escondido is very diverse and friendly. As a kid, I'd participate in several parades a year with the public library. A great thing about Escondido is that it's a whole community…"

"I'm really new to the area. There's a lot of traffic but only because of all the life that bustled around. A lot of beautiful Victorian Era houses. It's just beautiful just to take walks and enjoy it all."

"Escondido is a nice town to live on. It's a big town, where you can find a lot of shops and things to do. There is a downtown area where you can find a lot of local restaurants and shops. If you have children, you will also find some excellent schools. Escondido is growing even more than what it is right now, a lot of housing developments are being built."

See the latest Escondido homes, townhomes, and condos for sale… Search Now ›
Reason 2 - Some of the Best Wine Around
Escondido has some wineries that are exactly right for those who fancy vino. The Deer Park Winery & Auto Museum is 15 acres of vineyards that offer award-winning estate wines like Sangiovese, merlot, zinfandel, and chardonnay, among other varieties. The Auto Museum displays hundreds of historic vehicles and traveling Americana. The Museum was recognized for its excellence by the Antique Automobile Club and is a beautiful center of history (Of course, you should never drink wine and drive at the same time!).
VISIT: San Diego's Top 5 Luxury Home for Sale Markets in 2023 | 2024
Cordiano Winery is owned and operated by a family that uses traditional wine-making techniques. You can enjoy the wine and have a bite to eat in the winery kitchens. The Orfila Vineyards & Winery is 70 acres of vineyards that produce French and Italian grape varietals. Less than 30 years old, Orfila has received hundreds of awards from all over the world.
TOP POST: San Diego Mortgage Rates: Trends, Predictions, & Forecasts in 2023 | 2024
You will go from traditional winery settings to modern days in the BK Cellars Urban Winery & Tasting Lounge. It is an urban winery that gets its grapes from numerous California partners. The tasting room is an eclectic arrangement of crystal chandeliers, wall-to-wall wine barrels, and industrial décor. You enjoy the wine and are dazzled by the scenery!
Get Pre-Approved in 60 Seconds...
(No Social Security Number Needed)
By proceeding, you consent to receive calls and texts at the number you provided, including marketing by auto-dialer, pre-recorded voicemail, and email, from this site's operators about real estate related matters, but not as a condition of purchase. You also agree to our Terms of Service, and to our Privacy Policy regarding the information relating to you. Message and data rates may apply. This consent applies even if you are on a corporate, state or national Do Not Call list. This site is protected by reCAPTCHA and the Google Privacy Policy and Terms of Service apply.
Reason 3 - History is Everywhere
Escondido is not a modern residential area. There is incredible history for you and your family to enjoy. The San Pasqual Battlefield State Historic Park commemorates a significant battle of the Mexican-American War. The fifty-acre park has a Visitor Center where you can learn about this battle's impact on California history.
READ: 6 Reasons San Diego is California's #1 Real Estate Buy in 2023 | 2024
Sometimes, it is hard to believe, but San Diego County once had large tracts of farming and rural country. The Sikes Adobe Farmhouse is 120 years old and is the oldest home in the area. Old California comes alive in this historical attraction that is open on Sundays.
JUST UPDATED: San Diego's 7 Best Places to Live in 2023 | 2024
Indigenous people were once the only inhabitants of San Diego County. The San Diego Archaeological Center will take you back thousands of years to discover how people arrived here and lived out their lives. Felicita Park is one of the oldest Native American settlements. You are permitted a glimpse into a world once inhabited by the Northern Diegueno Indians.
See the latest Escondido active, pending, and sold homes for sale like a Pro – without the expensive license… See Now ›
Reason 4 - Who Needs the Ocean When You Got the Lakes!
Escondido is not by the pounding surf; things are quieter there. However, it does not mean that the neighborhood is without water. Instead of tides, Escondido has lakes. You can think of them as the sapphires of San Diego County.
JUST UPDATED: San Diego Real Estate Market Forecast in 2023 | 2024
Dixon Lake is beautiful, and the right place to camp or go fishing. The trout is plentiful, and you can hook your dinner from the shore. Lake Wohlford is here for you to enjoy seven days a week. Anglers will love the challenge of catching one of the local fish species here. You can cross over Lake Hodges on the Lake Hodges Pedestrian Suspension Bridge. When you think of suspension bridges, you think of the Golden Gate Bridge, but this is a much smaller version. The bridge here is 990 feet long but only 12 feet across, so you better watch your step!
TOP POST: 5 San Diego Housing Predictions in 2023 | 2024
It is not a lake, but the San Dieguito River Park has a lagoon. This is a 92,000-acre greenway in the area, and the park ambles along for about 55 miles. Its original intention was to preserve the natural wonder of the San Dieguito River Valley. The Park does an excellent job of meeting that objective.
VISIT: San Diego's 7 Wealthiest Neighborhoods in 2023 | 2024
There is a lot of green space in San Diego County, and Escondido has its share. Some must-visit areas of natural beauty include Palomar Mountain State Park, Elfin Forest Recreational Reserve, Daley Ranch, and Kit Carson Park. These all remind a person that even though San Diego County has densely populated urban space, there are places such as Escondido where you can settle down and breathe in some pure, fresh air.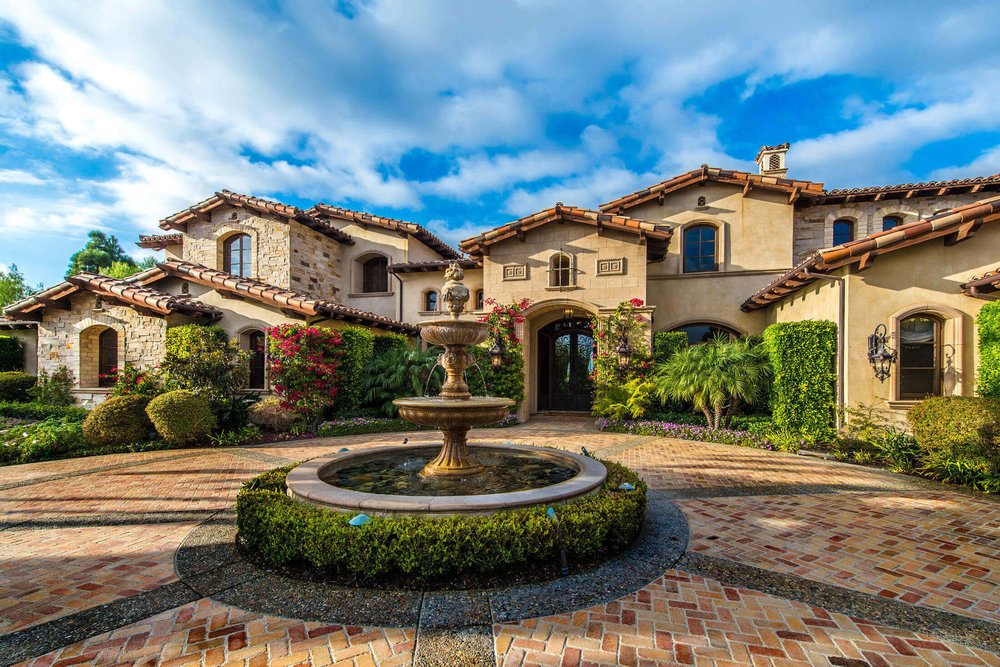 See the latest Escondido housing market statistics dating back from January 2004 until the end of last month… See Now ›
Reason 5 - The Housing Situation is Good
There is a 50/50 split between homeowners and renters in Escondido. A little over 26,000 of the 49,000 housing units in the city were built between 1970-1989. These are established units, but some of the older ones may need renovation and repair. More than 73% of those housing units have mortgages on them.
VISIT: San Diego's 10 Most Affordable Neighborhoods in 2023 | 2024
Residents of Escondido have an average household income of $84,420. Most are employed in private companies (74.4%), and the self-employed folks comprise the next largest group (10.2%). A little over one-quarter of workers are blue-collar and have high school diplomas. Some people might not think well of the figures, but there is a major benefit. Escondido is an affordable community.
NEW POST: San Diego's Best 5 Private Country Clubs in 2023 | 2024
The rent is reasonable compared to other towns in the county. Escondido tenants pay a median rent of $1,448 per month. The Median Sale Price for a house is $730,000 and the Median Days on Market is 14 days. The most desirable homes will be on the market for about 6 days. Redfin.com rates the Escondido housing market as Very Competitive. That is not surprising in San Diego County. Most places where the homes are in the seven-figure categories have property on the market longer. Buyers must produce sizable down payments and cover large monthly payments. The financial burden of owning a house in Escondido is lighter, which justifies many folks house hunting in the area.
Get Pre-Approved for an Escondido home loan in 60 seconds or less – no social security number needed. Get Started ›
Be Optimistic but also Cautious
The reasonable prices of homes in Escondido might make you want to rush right out and make an offer. Do not do that. Yes, the houses are more expensive in other parts of San Diego County. However, the Escondido housing market is scorching. The median days on the market are only fourteen and the most desirable property can close within six days. It means that there may be quite a few offers on a given property. Therefore, before you even think of making an offer, you need to do all the preparation.
READ: 7 Reasons to Buy a Home in San Diego in 2023 | 2024
Can you afford the mortgage? San Diego is fortunate to have low-interest rates, but the base price of a house on the market is so high that you might be spending $2000 or more a month in mortgage payments. Is your family budget able to afford that?
TOP POST: San Diego Housing Bubble? 5 Reasons Why It Won't Crash in 2023 | 2024
The house is a home. It is where you will raise your children and spend 30 or more years of your life. The place you have set your sights on should meet as many of your expectations as practicable. We are not just talking about the property itself. We mean the neighborhood and places like churches, libraries, and convenient shopping areas. All the considerations can make finding the right one a little tricky.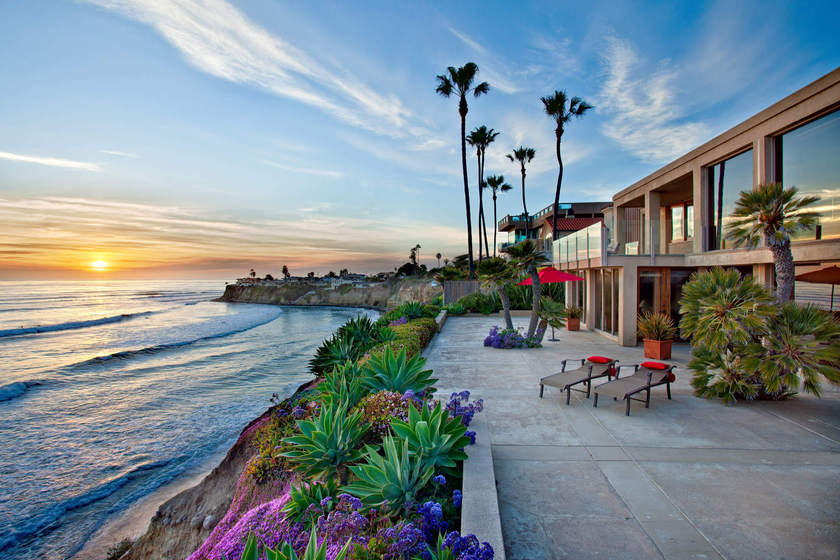 Own a home in Escondido and you want to get a personalized home valuation for it to see how much you can walk away in profit in this exciting market? See Now ›
If you know the neighborhoods, it might be a little bit easier for you. But you must keep in mind that these houses ordinarily close within two weeks. You must be ready to move as fast as you can. Not everybody can do that. The brilliant idea is to work with a professional real estate agent. That person is an ally you need in the house market wars.
EXPOSED: The 'Real' San Diego Cost of Living Guide in 2023 | 2024
You will indeed pay a commission for the services. Some people say that's reason enough not to have a real estate agent. However, and we could not be more serious, you will pay dearly for mistakes or omissions when it comes to buying a house. There is no turning back once the papers are signed, and the money changes hands. A real estate agent takes care of the administrative activity and identifies the right property. A home inspection might be in order, and there will be negotiation over any needed repair work. A real estate agent will manage all the trivial things so that you do not have to do them. The advice of a good agent can save you thousands of dollars. It makes the commission worth the cost.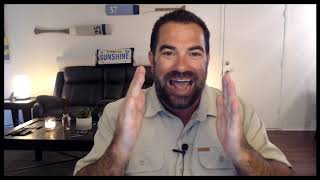 Find out what the latest and greatest Escondido home loans are right now. Detailed video and post reveals all. See it Now ›
We can help you with that home property in Escondido.
We have been in the real estate industry of San Diego County for years, and we understand the importance of moving quickly in hot housing markets. It takes a little preparation and planning, but right now, things are a little bit quiet and will be for a while. So, this is the perfect time to plot your course.
READ: San Diego vs Los Angeles: Which SoCal City is Best in 2023 | 2024?
Together, we can discuss your needs when it comes to buying a house. We can then look at the neighborhoods make some recommendations about areas that fit your specifications. Financing the purchase of a home is critical: either you have the money, or you do not. We have the unique quality of also being a licensed mortgage loan originator. We know the financial institutions in San Diego County, and we can assist in finding the best mortgage interest rates for you. We also will help you determine the type of mortgage that is best suited for you. A preapproval letter gives you a leg up on the competition. We will help you draft that paper.
Do you own a home in Escondido and want a fast, free, and automated home valuation in 30 seconds or less? Get One Now ›
We can move quickly with the planning done, knowing that we have the financing. The house you want will be checked for any flaws, and we work with the seller to determine who will pay for what repairs. Our negotiation tactics put you first, and the closing price is more than reasonable. All the required paperwork is carefully reviewed. We intend to have the final closing as stress-free and straightforward as possible.
READ: 5 (Hot) Up and Coming San Diego Neighborhoods in 2023 | 2024
Would you like to know more about us? We would appreciate being able to tell you about all our services. Please give us a call at your convenience, and we can set up a meeting to discuss your objectives and explain our procedures. We have a history of saving our clients thousands of dollars. We can be just as successful for you.
READ: 9 Best Places for Families to Live in San Diego in 2023 | 2024
I would love to help assist you with your home purchase, home sale, or home loan - please feel free to give me a call, text, or use the form below.
Your Escondido Insider,
Scott
Get Scott's Personal Help Below...
Where Do You Want To Go Next?
By clicking "Send" I/We agree by electronic signature as stated below: 1) To be contacted by telephone even if the telephone number appears on a State/National Do Not Call registry or any company's Do Not Contact lists. 2) To this website's Privacy Policy and Terms of Use.
See Our Top Blog Posts Below...
See Escondido's Newest Listings Below...
Escondido School Districts