7 Reasons Chula Vista San Diego is a Great Place to Live in 2022
Posted by Scott Taylor on Wednesday, January 26, 2022 at 7:32 PM
By Scott Taylor / January 26, 2022
Comment
There are lots of reasons why people love to live in Chula Vista, but there are changes coming in 2021 that are making it an even better place to call home.
The name, Chula Vista, means "beautiful view" and this city certainly offers scenic views from its location between the San Diego bay and mountain foothills. It is the second largest city in the San Diego area and takes its spot as the seventh largest in southern California. It is the 14th largest city in the state and 74th larges nationwide. So, those who live here like some of the big city feel.
Chula Vista's population is 260,598 according to the last census. The median home value is $502,000. The median household income is $66,956 and the median homeowner income is $88,371. The median income for renters is $41,885. It is an incredibly rich economic area, as it sits in the center of one of richest areas of the U.S. It is also known as one of the most diverse areas in the country.
This city is close to downtown San Diego, located just 7.5 miles away. It is also the same distance from the Mexican border, located in the South Bay region of the metropolitan area.
The website WalletHub ranked Chula Vista at 123rd in its list of "Best Cities for Jobs 2021."
Chula Vista was established in the early 1800's and has a fast population growth. It boasts of one of the country's year-round United States Olympic Training centers. Some places to visit on a trip here include Aquatica San Diego, Mattress Firm Ampitheatre, Chula Vista Marina and the Living Coast Discovery Center.
Even with all that, there are even more reasons to live in Chula Vista in 2021.
Here's a quick rundown of our list:
Reason 1 - It is Growing.
Chula Vista has had continuous growth since 1960. It boomed with a 10 percent growth rate and a 42,034 population that year. It typically maintains around a 4 percent growth rate, but has almost double since 1990 when it had a 135,163 population.
City leaders recognized that growth must be managed for any city to thrive, so the Growth Management Oversight Commission. The commission looks at emergency services, air quality and climate protection and also at how amenities like libraries and parks are addressing residents' needs.
See the latest Chula Vista homes, townhomes, and condos for sale… Search Now ›
Reason 2 - Excellent Schools.
Those who live in Chula Vista say the schools are excellent. They particularly give credit to the elementary schools. There are 52 public schools and 16 private schools for Chula Vista students to attend. There are also five post-secondary schools. Chula Vista students test 7 percent higher than the rest of California's students, but are 4 percent lower than nationwide averages.
Universities include Southwestern College, Pima Medical Institute-Chula Vista and United Education Institute-Chula Vista.
Of the students who graduate from Chula Vista schools, almost 30 percent go on to earn a bachelor's degree and 2.2 percent obtain a doctorate degree.
Get Pre-Approved in 60 Seconds...
(No Social Security Number Needed)
By proceeding, you consent to receive calls and texts at the number you provided, including marketing by auto-dialer, pre-recorded voicemail, and email, from this site's operators about real estate related matters, but not as a condition of purchase. You also agree to our Terms of Service, and to our Privacy Policy regarding the information relating to you. Message and data rates may apply. This consent applies even if you are on a corporate, state or national Do Not Call list. This site is protected by reCAPTCHA and the Google Privacy Policy and Terms of Service apply.
Reason 3 - Remodeling Taking Place.
Residents say there is constant upkeep and modernizing of businesses, schools, city offices and parks. All of the shopping centers have been modernized and most of the schools have excellent facilities. Three of the oldest elementary schools got extreme makeovers in 2015, as part of a five-year renovation plan. Two other schools were upgraded in 2014. The renovations were funded with a $90 million school bond measure passed by voters as Proposition E in 2012.
The Chula Vista Police Department transitioned to a modern computer-aided dispatch (CAD) system in 2017. The CAD system is critical to the 911 emergency system and replaced a 20-year-old system.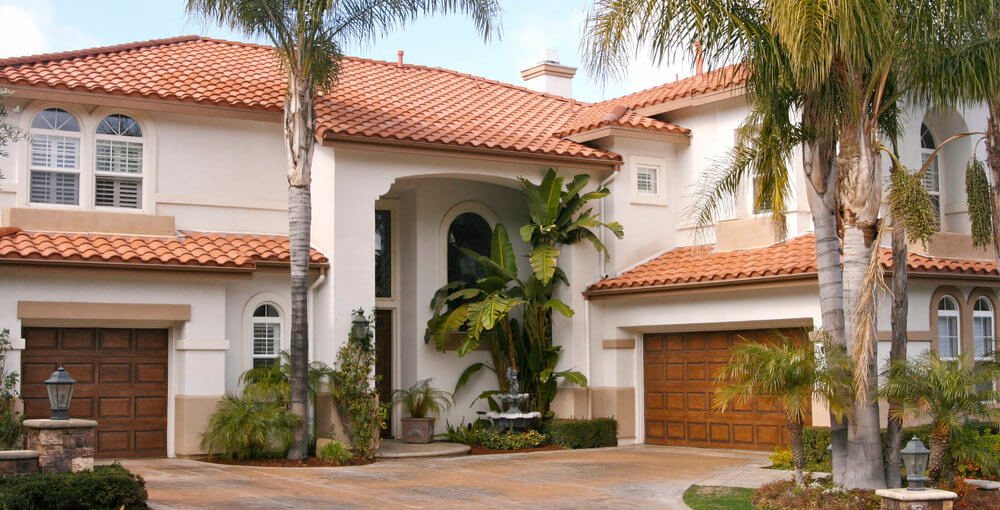 See the latest Chula Vista housing market statistics dating back from January 2004 until the end of last month… See Now ›
Reason 4 - Housing for All Income Brackets.
There is a variety of housing in Chula Vista from single-family homes, condos, to apartments. There are living accommodations in the historic city center, but there are also planned communities like EastLake, Otay Ranch, San Miguel Ranch, and Rolling Hills Ranch.
Chula Vista also has many established neighborhoods that feature historic homes, tree-lined streets and large yards. Many state that adds to the small town feeling, even though Chula Vista is a large city.
Many single and multi-family homes are within walking distance of schools and downtown Chula Vista. There are a growing number of energy efficient homes available in the city now and there a growing availability of homes with solar panels. The city government has a program called "Home Upgrade, Carbon Downgrade" to promote efforts that reduce the carbon footprint, stimulate the local economy and save energy.
Most all neighborhoods are convenient to freeways I-5, I-805 and SR 125, making commuting to a job or traveling to other areas of San Diego super convenient.
Get Pre-Approved for an Chula Vista home loan in 60 seconds or less – no social security number needed. Get Started ›
Reason 5 - Diversity
Chula Vista is rich in its Hispanic heritage. There are many authentic shops and restaurants in the city to meet needs and offer culture. The architecture also reflects the centuries old heritage.
Chula Vista is considered one of the most diverse areas in the U.S. The median age of its residents is 37 years old. It's population is 59.6 percent Hispanic and 18.9 percent white. There is an Asian demographic that make up 14.5 percent of the city's total population.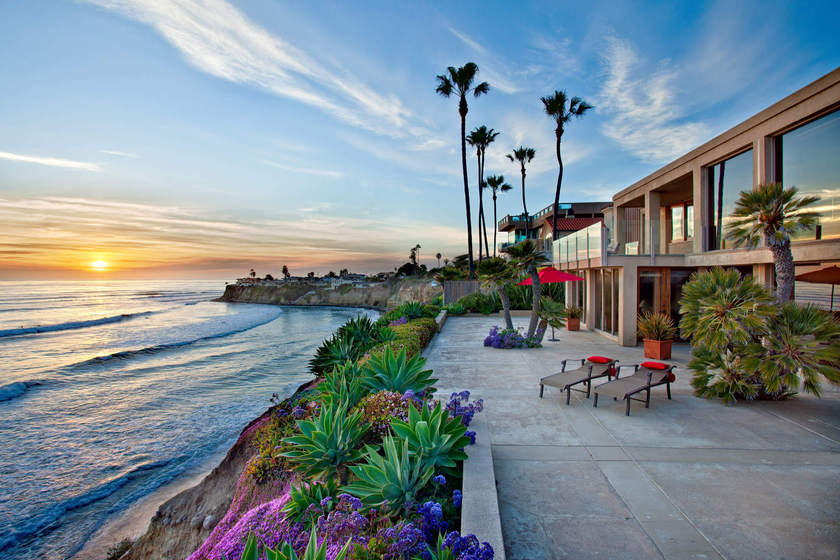 Own a home in Chula Vista and you want to get a personalized home valuation for it to see how much you can walk away in profit in this exciting market? See Now ›
Reason 6 - University Aspirations
The Chula Vista City Council has long wanted to draw a four-year university to the city and is moving ahead with additional agreements with the University of Saint Katherine to move toward that goal.
The council approved a deal in 2018 to allow the local private, non-profit university to plan a satellite campus in the east side of the city.
The university, founded in 2010 as a liberal arts and sciences facility, now has more than 200 students.
The council and university leaders are planning for the satellite campus to cover 10 acres and serve 1,000 full-time students. That includes housing for around 400 students.
Do you own a home in Chula Vista and want a fast, free, and automated home valuation in 30 seconds or less? Get One Now ›
Reason 7 - Family-Friendly Atmosphere
Everyone who comments about Chula Vista highlights the family-friendly atmosphere of the city as one of the best parts of living there. There are 56 parks and tons of green space. With the nice weather hovering in the 50s and 60s year round, most of the city's residents spend a lot of time enjoying the outdoors. There are biking and walking trails and farmer's markets to wander.
The city has many family-oriented annual events. There is the annual CiclaVista, where streets open up to everything but cars. It allows people to roller skate, bike, skateboard or walk along the street. There is also music, shopping, food and kids' activities in the celebration.
The city also has an annual Community Fun Run in the spring at the Chula Vista Elite Athlete Training Center. It also has the Annual Evening with Heroes Cocktail Reception and Luau Dinner to raise money for the Chula Vista Police Foundation and has movie nights in the park during the summer. There is also a large Fourth of July celebration, Music in the Park and a National Night Out, which offer free activities for the entire family that also informs them of police services and allows them to meet officers from various units.
Living in Chula Vista has many advantages.
☎ I would love to help assist you with your home purchase, home sale, or home loan - please feel free to give me a call, text, or use the form below.
Your Chula Vista Insider,
Scott
Get Scott's Personal Help Below...
Where Do You Want To Go Next?
By clicking "Send" I/We agree by electronic signature as stated below: 1) To be contacted by telephone even if the telephone number appears on a State/National Do Not Call registry or any company's Do Not Contact lists. 2) To this website's Privacy Policy and Terms of Use.
See Chula Vista's Newest Listings Below...
Chula Vista School Districts