7 Reasons Chula Vista San Diego CA is a Great Place to Live 2023 | 2024
Posted by Scott Taylor on Friday, March 10, 2023 at 5:34 AM
By Scott Taylor / March 10, 2023
Comment
San Diego County has lovely small towns and suburbs that appeal to the right person. These places have a lot of peace and quiet, and the kids can grow up in fresh air. It is all nice, but some folks just do not want that.
Some enjoy the urban scene. We don't just mean hip-hop music and the clubs, but the amenities like museums and sound libraries. These are some attractions a big city has for its people. Now, you would think that San Diego alone would fit the bill but not always. Some homebuyers want an urban atmosphere that is not as congested as San Diego but still has a lot to offer. The diversity of San Diego County is such that we have places like that and one is Chula Vista. The name means "beautiful view" in Spanish, and we want to tell you why this would be an ideal spot for you to have a home.
Basic Information about Chula Vista
The city has approximately 274,000 inhabitants. The Median Age is 35.9 years, meaning Chula Vista has a relatively young population. White-collar jobs are the main occupations for over 80% of those working and are reporting to private companies. Prominent employers in Chula Vista include Wells Fargo, AT&T, Walmart, Bank of America, and Apple. The Average Household Income is $105,155.
It is a city of families. Family Households in Chula Vista, where homes have three or more people, comprise over 80% of the households in the city. Households with children are around 44% of the total. The Housing Units are owner-occupied, although there is a sizable crowd that rents. Nearly 75% of the Housing Units have a mortgage on them.
Over 60% of the population have at least some college education, and around 30% are only high school graduates. This is not a demerit against Chula Vista because it shows that there is diversity. It is not a town exclusively for professionals or blue-collar workers. There is a genuinely nice mix in the city.
See the latest Chula Vista homes for sale
The housing units themselves have an interesting spread. While a fair number of houses were built between 1950 and 1970, a boom in housing took place between 1990 and 2010. As a result, the median year in which a house was built in Chula Vista is 2003.
San Diego County is best enjoyed outdoors. The scenery will change from ocean views to mountains within just a few miles. It is a wonderful place to stretch your legs and enjoy your surroundings. Now, that does not mean we do not have great museums and libraries, but the real treat is just outside your door. Some of the reasons Chula Vista is a great place to live are within walking distance.
Here's a quick rundown of our list:
Reason 1 - The Wonders of the Ocean
You do not want to try to forget the Pacific Ocean with all its beauty and natural wonder. Chula Vista is proud to educate people about the marine environment. The Living Coast Discovery Center has over 350 animal and plant species you can see. All of these are native to the San Diego Bay. You can look at stingrays, sharks, and sea turtles, among other exhibitions. The kids will love the overnight adventures that the Center hosts.
The Chula Vista Marina is a place to see as you walk along the bay. You can see all the boats at the docks, and if you get hungry, the Galley at the Marina is a beautiful place to get a bite to eat and hear some live entertainment. By the way, there is never a wrong time to go to the Galley.
See the best Chula Vista purchase home loans
You can continue to explore the bay by land at Chula Vista Bayside Park. This is a small space of peace and quiet, and it allows you to get a breathtaking view of the San Diego skyline and the Coronado Bay – San Diego bridge. While you can do some walking and biking, you probably would have a better time swimming at the beach and doing some kayaking at the Sweetwater Marsh, which is also in the neighborhood.
The final water-related stop is Aquatica San Diego. This is a significant waterpark that has a wave pool and a lovely sandy beach. That wave pool, by the way, happens to be one of the largest in Southern California.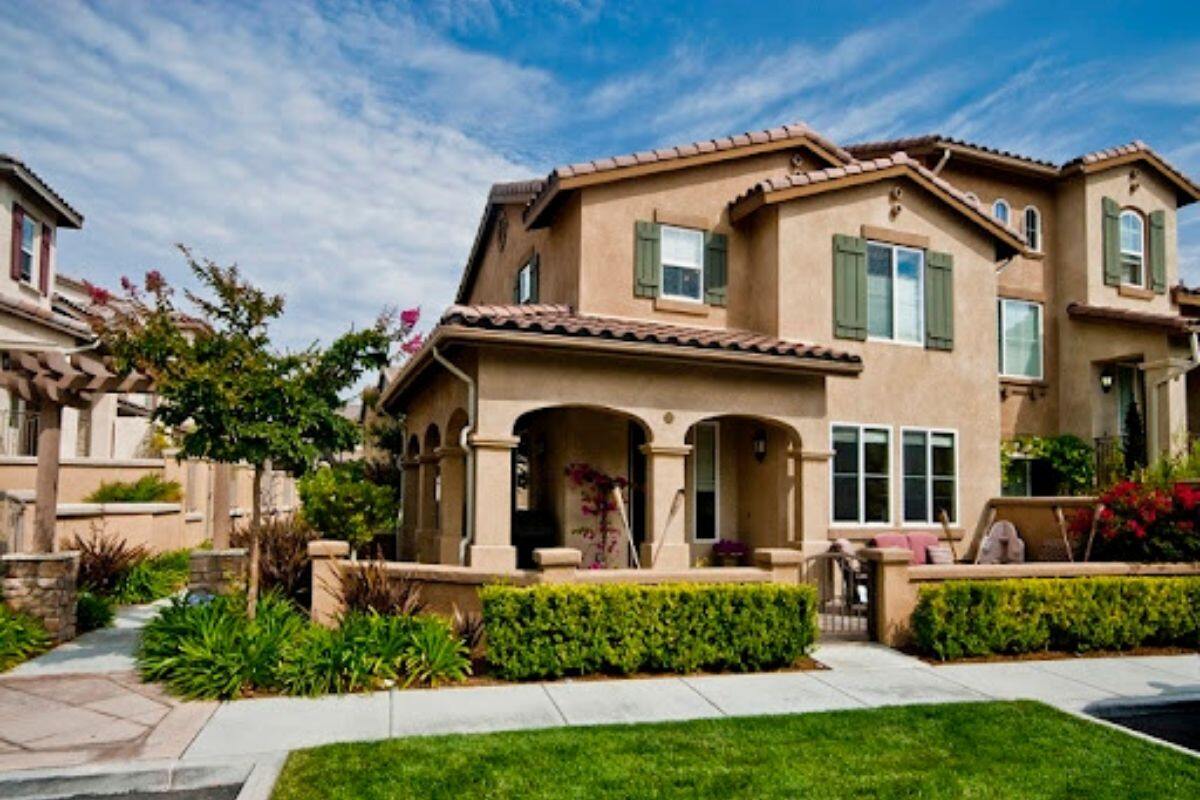 Contact us if you have specific questions about Chula Vista › Click here!
Reason 2 - Strolling Through Mother Nature
You take a break from water fun and walk along the beaten paths that are in the Chula Vista area. The Otay River Valley is a historic part of San Diego County whose history goes back 9000 years. There are hiking and horse trails here and musical concerts are available.
Do you own a home now? Get a fast and free automated value instantly
The Rice Canyon trail is 4 miles of nature, which is exactly right for someone who is a hiking beginner. The flowers and the scenery are lovely, and there is a tranquil atmosphere to the trail that can allow you to regain peace of mind.
Do you own a home now and want to see the best refinance loans? › Find out here!
Reason 3 - Visit Some Unique Museums
People associate museums with sculptures and paintings. It is true of the works of art in such places, but a museum is more than just that. Chula Vista has a few that you can look at as you begin to enjoy the city.
See the latest Chula Vista homes, townhomes, and condos for sale
The Chula Vista Heritage Museum tells a story in pictures of this part of California. Memorial Park is a place for a moment of silence where you can pay respects to those who fell in the service of our country.
Get Pre-Approved in 60 Seconds...
(No Social Security Number Needed)
By proceeding, you consent to receive calls and texts at the number you provided, including marketing by auto-dialer, pre-recorded voicemail, and email, from this site's operators about real estate related matters, but not as a condition of purchase. You also agree to our Terms of Service, and to our Privacy Policy regarding the information relating to you. Message and data rates may apply. This consent applies even if you are on a corporate, state or national Do Not Call list. This site is protected by reCAPTCHA and the Google Privacy Policy and Terms of Service apply.
Reason 4 - Expect to Be Entertained
Chula Vista is not a small town, and some venues can accommodate large crowds that entertain people of all ages. The North Island Credit Union Amphitheatre is one of California's largest outdoor concert venues (it has also been known as the Mattress Firm Amphitheatre, Sleep Train Amphitheatre, Coors Amphitheater, and the Cricket Wireless Amphitheatre). It can hold 20,000 people and operates rain or shine. Be sure to buy your tickets in advance because this place sells out quickly.
Do you own a home now and want to see the best refinance home loans?
The Onstage Playhouse Production offers live community theater with six different plays every year. It has been in operation for more than 30 years and displays the enthusiasm and love of the arts that only volunteers can exhibit.
See the latest Chula Vista homes, townhomes, and condos for sale › Click here
Reason 5 - You Will Love the Restaurants
Chula Vista has more than the ordinary fast food or chain restaurant variety of places to eat. Appetites here are as diverse as the population, and some restaurants stand out for their cuisine.
You would expect a city with a Hispanic name to have some superb Mexican cuisine. You are not going to be disappointed if you go for the tacos at Tacos El Gordo. The tortillas are handmade, and the tacos are enormous. The flavor is terrific, and the service is as if you were at your mother's dinner table. You do not have to focus only on tacos and tortillas, however. This Mexican cuisine establishment is where mulas and quesadillas are just as tasty.
Contact us if you have specific questions about Chula Vista
You go down the street and enjoy some fantastic Italian food at Italianissimo Trattoria. The owner used to work on an Italian cruise ship and traveled the world. He settled down in San Diego and now has a restaurant with a great tasting menu and a fantastic selection of wines. So, you can sit back and savor the ingredients while sipping on some of the best vino.
Reason 6 - Do not Forget the Lemon Festival
No, we are not talking about cars that have gone bad. Chula Vista prides itself on being the Lemon Capital of the World. The Chula Vista Lemon Festival celebrates that distinction and can draw a crowd of around 25,000 people to the venues. Expect to see a place full of friendly people, live entertainment, and the classic arts and crafts you would expect at any Festival. You can even sign up to be part of the Lemon Pie Eating Contest, which will surely put a big smile on your face.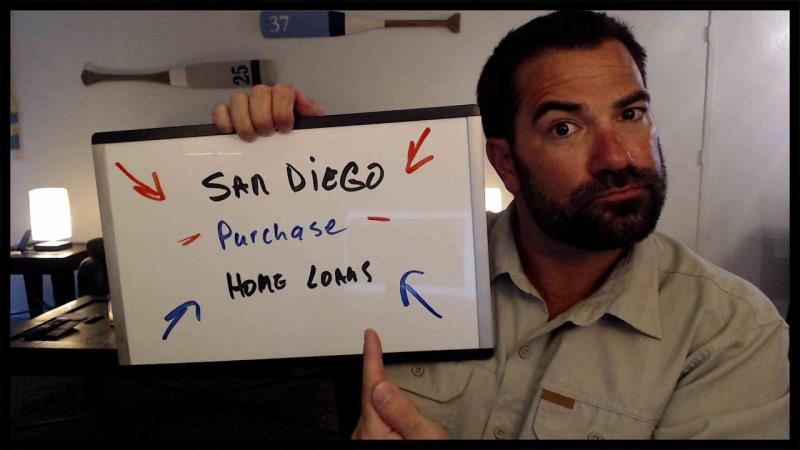 See the best Chula Vista purchase home loans › See Now
Reason 7 - Houses That Fit Within Your Budget
You would imagine that a city that looks out over San Diego Bay would have housing units costing multimillions of dollars. However, that is not the case in Chula Vista. This town has reasonable properties for San Diego, and a home is within most people's budgets.
Don't miss out! See the latest Chula Vista homes right now
The Median Sale Price of a Chula Vista house is $785,000. It is an active market but has quieted down a little from last year. Home prices went up a little over 10% compared to 2021. The Median Days on the Market for Chula Vista are 9 days. And the best property can go pending in approximately 6 days. Redfin.com rates the Chula Vista housing market as Very Competitive. The market is not as frantic as some other San Diego suburbs, but you must proceed with deliberate speed. The competition is right behind you.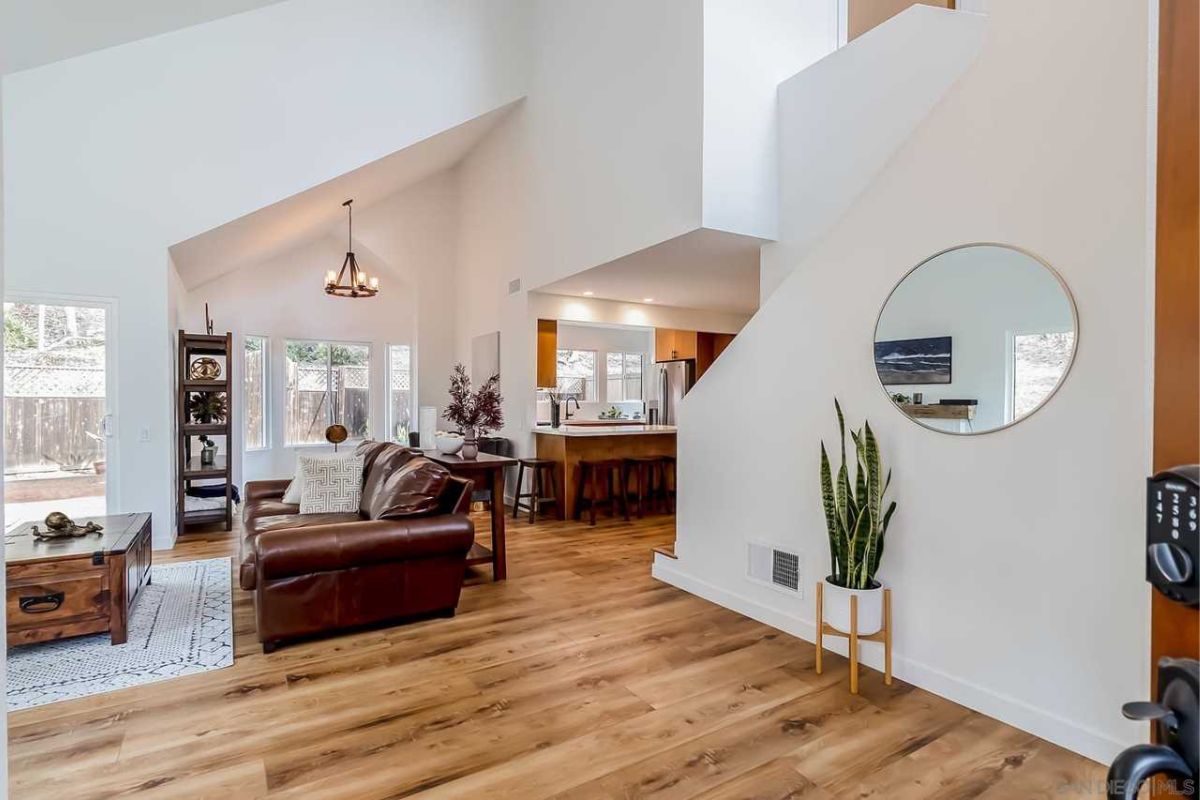 See the latest Chula Vista homes for sale › See Now
Be Ready to Move
There is no question that Chula Vista is a beautiful place for some lucky person to buy a house. However, we will go one step forward and suggest you make your own luck. If you enter the real estate market in Chula Vista well prepared, then chances are you will be highly successful. If you are not prepared, you are going to be disappointed. These properties do not stay on the market for extended periods.
You should always have a house visit to see what you are getting into. Exactly how many visits to various homes do you need? We are not going to tell you how many, but you should keep in mind that you have to be able to remember what it is you like about a specific property. You also must be in the decision-making mode within a day or so.
See the latest Chula Vista homes for sale
We feel the highest cost of buying a house is not the mortgage; it is time. Anyone trying to buy a home by themselves will be doing a lot of research into the property. The text you will be looking at is very dry and can be complicated. You must know what you are looking for when you investigate real estate.
Please do not think that the price quoted on the for-sale sign is a take it or leave it proposition. It never is in real estate. There is a lot of horse trading that can be expected. Experienced home buyers know this, and first-time home buyers do not understand this. They can be taken for a sweet ride by a seller who has a good real estate agent. To save time and money, you should work with a real estate agent.
You will save if you have us as your real estate agent.
We are very familiar with the Chula Vista housing market because we have helped clients find the home they want. In addition, we have the resources necessary to make any research fast and efficient. There is no hunting around for a document because we have computer access to the databases.
We know the neighborhoods in Chula Vista, and we can find what you are looking for in a house. All you have to do is tell us your requirements and we will take it from there. Singles, couples, and families all have diverse needs. We can respond to any one of them.
We are mortgage loan originators. That is an exceptional service that not every real estate agent can provide. We will source the best mortgage options for you and help you in any application required to get the funding you need. When it comes to bargaining, we are experts! We can trade back and forth with the seller and make the final price much more attractive. Past clients have saved thousands of dollars by working with us. The same can happen to you.
See the best Chula Vista purchase home loans
Do you like to know more about us? That is pretty easy to do. What it requires is that you contact us at your convenience, and we can set up a time and place to meet and discuss what you are looking to get. We want to explain our services to you and what we can do to make the entire process easier. If your heart is set on Chula Vista that is our goal. All you must do is contact us, and we can start the process.
I would love to help assist you with your home purchase, home sale, or home loan - please feel free to give me a call, text, or use the form below.
Your Chula Vista Insider,
Scott
Get Scott's Personal Help Below...
Where Do You Want To Go Next?
By clicking "Send" I/We agree by electronic signature as stated below: 1) To be contacted by telephone even if the telephone number appears on a State/National Do Not Call registry or any company's Do Not Contact lists. 2) To this website's Privacy Policy and Terms of Use.
See South Bay Best Areas Below...
See Chula Vista's Newest Listings Below...
Chula Vista School Districts