7 Reasons Descanso San Diego is a Great Place to Live in 2021
Posted by Scott Taylor on Tuesday, April 20, 2021 at 6:58 PM
By Scott Taylor / April 20, 2021
Comment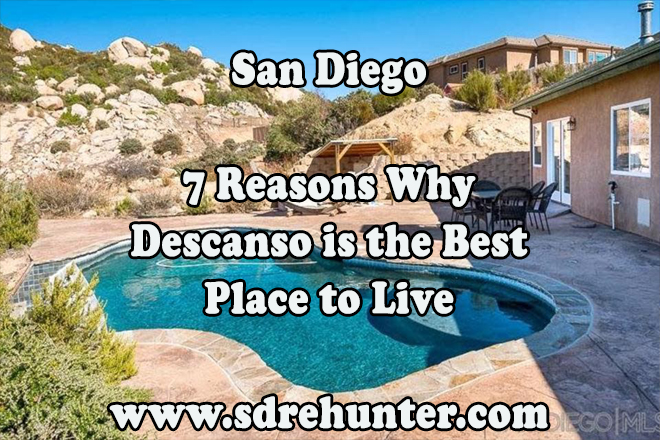 Descanso is a small town located in the Cuyamaca Mountains, within the Empire area of southeastern San Diego. This town has a population of about 2000 people, the majority of whom are whites. Descanso has many small ranches and is popular for hiking and horse riding. The southeastern town is one of the most scenic areas in San Diego. It offers residents a place to experience the serenity and the beauty of undisturbed nature.
See San Diego's latest housing stats...
It is a great place to live for people who want to live in a town that is largely calm and peaceful but close to downtown San Diego. Descanso has listed as one of the best suburbs to live in San Diego. This rural town offers residents both urban and rural feel. Most residents living in Descanso own their home and tend to be conservatives but friendly. If you are considering to live in this great town, but you are wondering if you are making a wise decision, then below are 7 reasons why Descanso is a great place to live.
Here's a quick rundown of our list:
1. Comfortable Living Guaranteed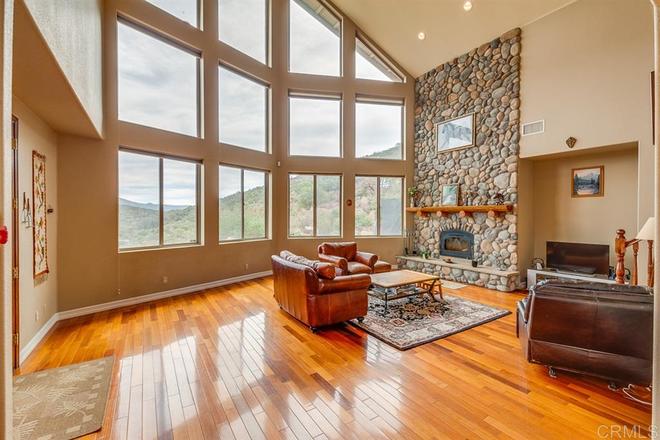 If you are looking for a comfortable place to settle, then Descanso is a great choice for you. This town not only boasts of modern housing b but it also has many small ranches. If you desire a modern house or ranch living, Descanso will not disappoint you. The scenic view is so relaxing and can melt your stress in minutes. Descanso tranquillity is great for family life. If you are tired of busy and noisy city life and you are looking for a peaceful and comfortable place to live, then you won't be disappointed if you choose to live in Descanso.
See the latest Descanso homes, town homes, and condos for sale…

2. It is Safe
Safety is an important factor to consider when choosing a place to live. No one wants to live in a high crime area. Descanso is one of the safest suburbs in San Diego. The town has been rated highly by multiple agencies because of its excellent track record in term of security. Descanso community is diverse, but they all live in peace. They also care about each other and always report to relevant law enforcement authority in case they spot something that looks suspicious. If you have any concerns about your security, all that you need to do is report the issue on the local police station means they will act accordingly. If you are looking for a suburb where security will be the last of your concern, then Descanso is a great place for you.
Descanso Homeowners: We have qualified buyers desperately seeking to buy immediately and pay top dollar…
---
Blog Post Interrupt
5 Hacks for Buying a House for Cash, Fast, at a Discount...




Back to the Post
---
3. Easy Access to Necessary Amenities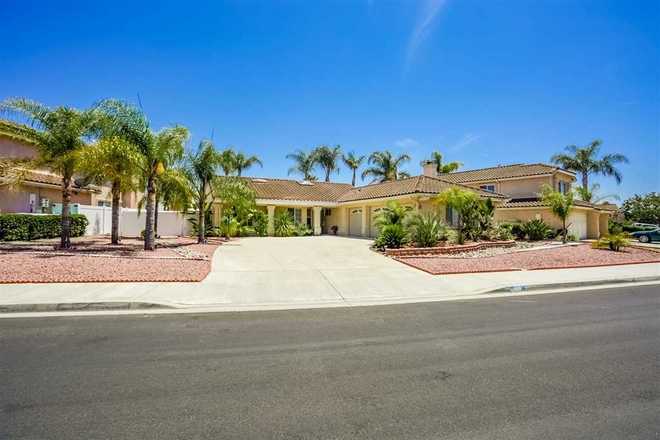 Although small, Descanso is self-sustaining town. From the best schools to best restaurants this town has it all. When you move to this suburb, then you are guaranteed that will have easy access to products or services. This means that you don't have to travel to downtown San Diego to get what you are looking for. Most social amenities are within walking distance and are well equipped with modern technology. So, whether you are looking for a health care facility or a library, Descanso will not disappoint you. The southeastern town boasts of hosting the best schools in the region including Mountain Empire high school, Pine Valley middle school, Descanso elementary school and much more.
Be an expert on Descanso real estate – see all active, pending, and sold listings within the last 3 years now…
4. Has Plenty of Fun Things to Do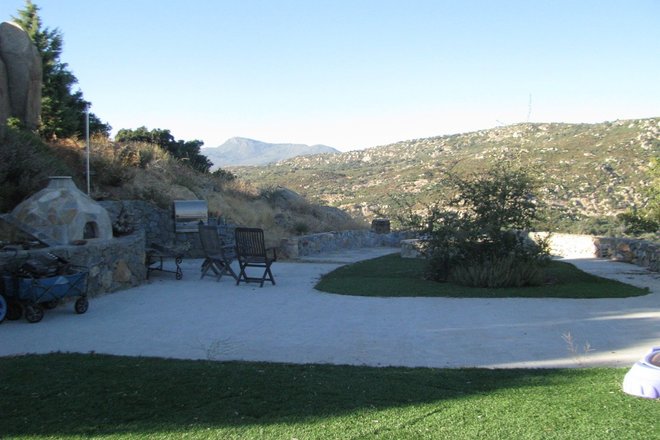 Descanso has plenty of fun things to do. The town borders Cleveland National Forest that is perfect for picnicking, camping and hiking. Other local attractions include Lake Morena that is ideal for fishing and boat riding, Lake Cuyamaca that is ideal for bird watching, picnicking, camping, fishing and boating. Descanso is also popular for horse riding, thanks to its many small ranches. If you are looking for a town that has plenty of fun thing to do both for adult and children, then Descanso is the right place to live.
If you are a first time home buyer, move up buyer – or, need money for your down payment and/or closing costs – Descanso has many different options to choose from here…
5. Close to Downtown San Diego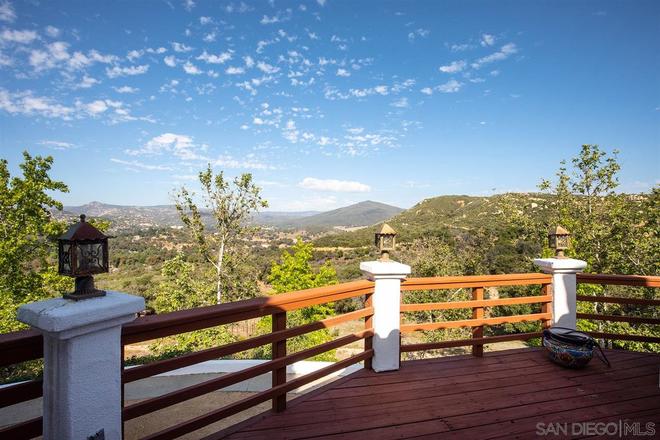 Moving from Descanso to downtown San Diego will only take you 50 minutes. Most residents use private transport to get to the city, but efficient public transport is also available. The cheapest way to get to San Diego from Descanso by public means is through a bus which cost $4-$6 and journey takes about one hour. So if you work in the city but you don't admire the noise and fast life of the city then this southeastern rural town a great place to live. At least half of people who live in Descanso work in downtown San Diego. Transport cost is affordable because the cost of housing is significantly low.
Convinced Descanso is for you? Apply online in 20 minutes or less, from anywhere, and find out how much you qualify for, to start searching in Serra Mesa right now…
6. Affordable Housing
One of the reasons Descanso is growing fast is because it offers affordable housing. At least 90% of people who reside in Descanso are homeowners. This is because housing in this rural town is affordable; thus, many people prefer to buy housing instead of renting. Most houses in downtown San Diego are expensive and beyond reach to many people who reside in this city. Descanso offers the best alternative to people who want to live in a place that is not so far from San Diego metropolis, but it is peaceful and affordable. Most homes built in this community are spacious and have yards. Most homes are also single units meaning that you don't have to worry about high rise apartments sitting next to your home. Property price in Descanso up to 20% cheaper than prices of property in downtown San Diego. You will get value for money if you choose to live in this town.
See the latest Descanso homes, town homes, and condos for sale…
7. Friendly Community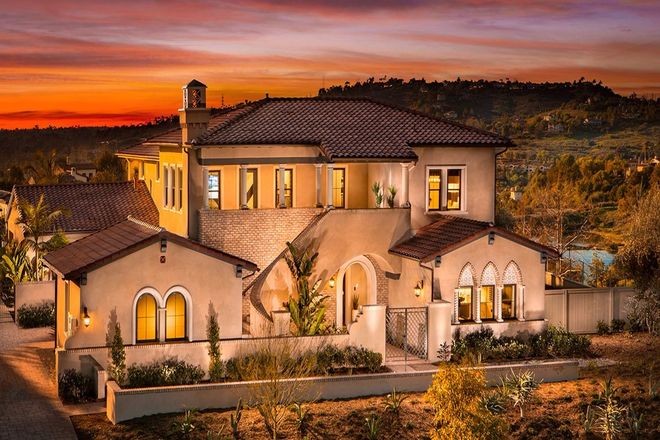 Although many people who live in Descanso are conservatives, they are very friendly and welcoming. Regardless of your race, religion or political affiliation, you will always feel at home when you live in this rural town. The city is diverse both in terms of age and race. The community is largely white, but people from other race, including Hispanic, Asian, Indians and African American also live in this town. If you choose to live in this great southeastern town, then you can be sure that you live in a community that will always care about you. Residents in this community have made it their bossiness to take care of each other both in good and bad times.
Is the 2021 housing market just like 2007 in San Diego?
What do you think?
Leave me a comment below – or, contact me here.
Your Descanso Insider,
Scott
Where Do You Want To Go Next?
By clicking "Send" I/We agree by electronic signature as stated below: 1) To be contacted by telephone even if the telephone number appears on a State/National Do Not Call registry or any company's Do Not Contact lists. 2) To this website's Privacy Policy and Terms of Use.
See Descanso's Newest Listings Below...