7 Reasons Boulevard San Diego is a Great Place to Live in 2021
Posted by Scott Taylor on Friday, July 2, 2021 at 3:32 PM
By Scott Taylor / July 2, 2021
Comment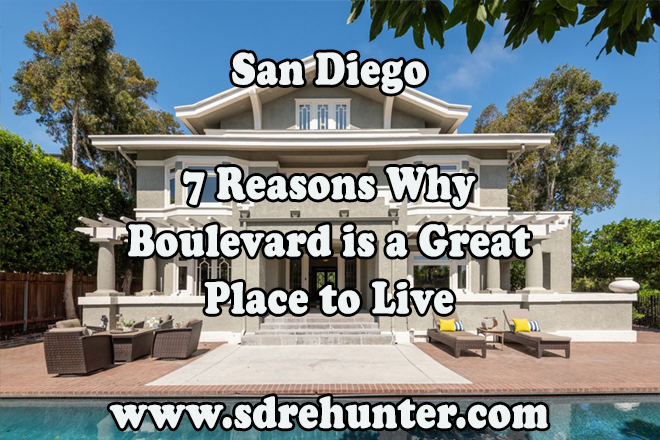 Are you considering to live in a calm and family-friendly environment? If yes, then you won't go wrong if you choose Boulevard. Located in southeastern part in San Diego County, Boulevard is a small area with a population of about 500 people. The area is regarded as rural and sits next to the Mexican border. The Boulevard area comprises of the communities of Live oak springs, Manzanita and Tierra Del sol. Other nearby communities include Calexico Lodge, pueblo and Jacumba. The Boulevard area was developed as a linear highway community but was altered by the construction of Interstate 8. Below we are going to give you 7 reasons why Boulevard is a great place to live.
Here's a quick rundown of our list:
1. Centrally Located Commercial Corridor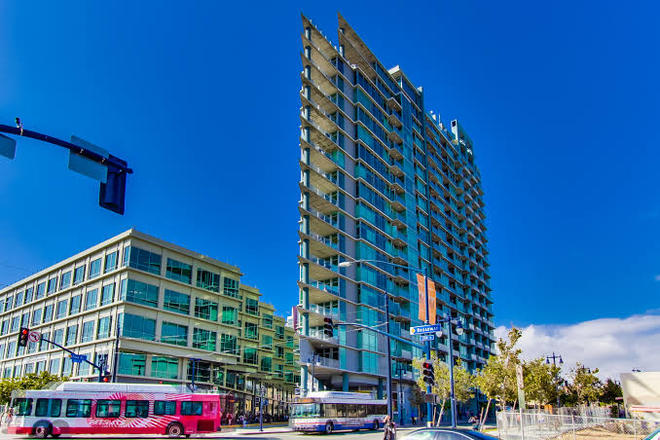 Boulevard is one of the few suburbs in San Diego that away from the city but centrally located. The construction of interchange 8, an interstate highway that runs from the southern edge of Mission Bay at boulevard San Diego to the junction with 1-10, southeast of Casa Grande in Arizona, opened this rural suburb. Interstate 8 passes through the San Diego metropolitan. The construction of this highway was the game-changer in this area that is considered rural. This area is now considered a commercial corridor, thanks to its strategic location. Rapid development has occurred in the area since the highway was commissioned and is projected to become the economic hub in the southeastern part of San Diego.
See the latest Boulevard homes, townhomes, and condos for sale here…
2. A Family-Friendly Place to Live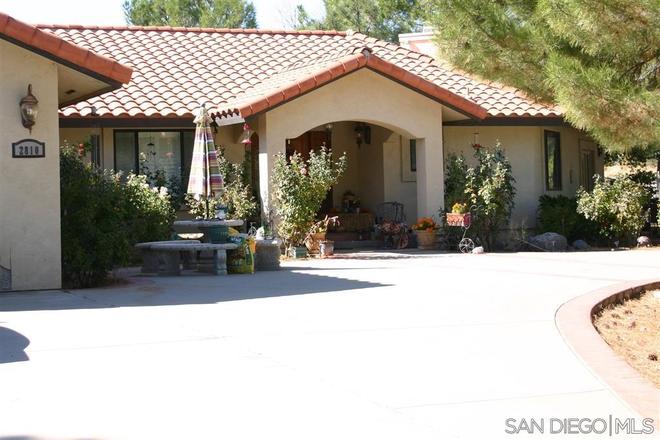 If you are tired of fast city life and you are looking for a quiet and peaceful place to settle with your family, then Boulevard is a great place to live. This suburb has a small community of about 500 people, and the majority of them live in their own homes. Most houses in the area are large and have yards because of plenty of space available. If you want your family to live in a peaceful environment away from noisy city life, then this is the right place for you. Although this area is quite far to San Diego metropolitan, the area is self-sustaining. This means that everything that you need, including shopping malls, schools for your kid's, religious centers are all within the area. If you love keeping animals as pets, then this is the ideal place to live. That fact that there is plenty of space in this area means that you will have ample space to keep animals that you prefer. It is the best place to live for people who want to live a happy and peaceful life with their families.
Boulevard Homeowners: We have qualified buyers desperately seeking to buy immediately and pay top dollar…
3. Rich in Native American History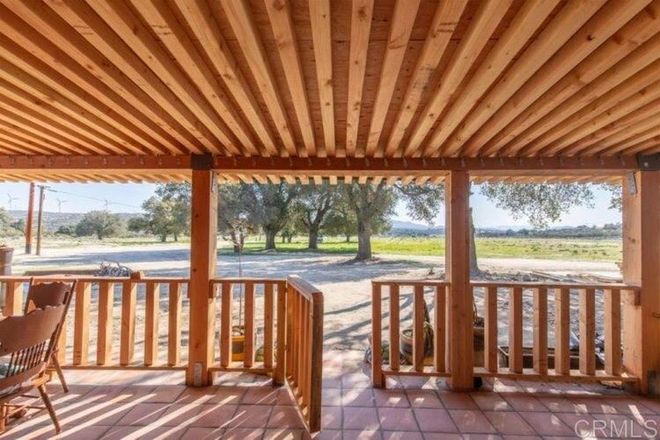 Boulevard is rich in Native American history, archaeological resources and culture. The earliest inhabitant of this area were Cocopah and Kumeyaay Indians. Today, Boulevard is the headquarter of the Manzanita band of mission Indians. The area near the Calexico lodge is referred to as the Eckener Pass, a name that referred to a German Zeppelin pioneer, Hugo Eckener who is believed to have sailed the first ship to this region. There are also plenty of archaeological resources that showcase the culture of Native Americans. If you want to learn more about Native American history, then this is the place to live. Although Boulevard is considered rural, it is rich in Native American culture.
Be an expert on Boulevard real estate – see all active, pending, and sold listings within the last 3 years now…
---
Blog Post Interrupt
Must Watch: The 5 San Diego Mortgage Trends I Am Seeing Now...









Back to the Post
---
4. Proximity to Mexico Border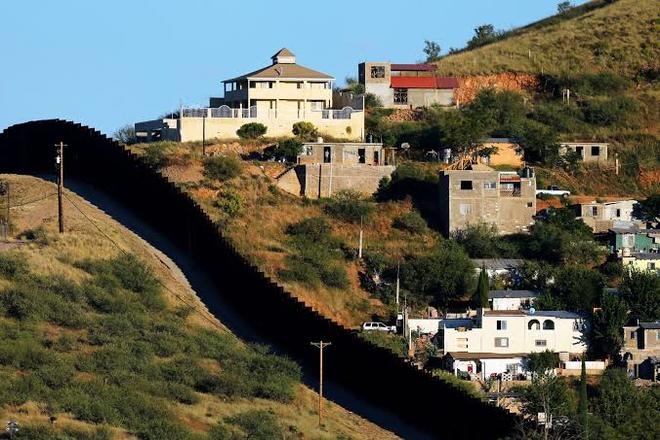 Boulevard is close to Mexico border. Many local who recede in this area have many options when it comes to shopping. The town along the Mexican – US border is shopping hub has plenty of shops that sell unique Mexican products at affordable price. So if you love Mexican products, then this is the right place to live. You can visit the border via interchange 8 just for fun or to do your shopping. The area is highly secured, hence no need to worry about your safety. The community around the border is also very friendly and welcoming.
See the top San Diego purchase loans...
5. Prices of Properties are Affordable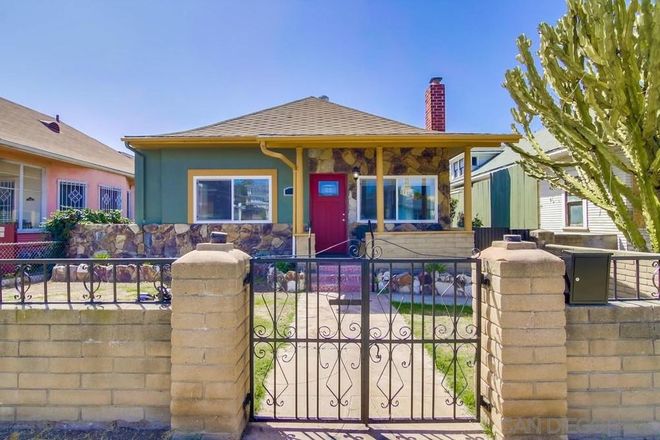 Price of property in San Diego metropolis is extremely high only affordable to a few individuals. San Diego has been named as one of the cities in the US with a high cost of housing. The average cost of rental housing in San Diego metropolis is about $2500 per month while the medium cost buying a home is about $550,000. This is quite expensive for many people who wish to own property in America's finest city. Boulevard is not only one of the fastest-growing regions in southeastern San Diego, but it is also one of the areas where properties are affordable. Whether you are looking for a rental house or you want to own your own home, but you are on a tight budget, then this is a great place to live. About 90% of people living in this community are homeowners, not because they are wealthy, but because owning a property in this area is affordable. Boulevard is growing fast and is an ideal place to own property.
Convinced Boulevard is for you? Apply online in 20 minutes or less, from anywhere, and find out how much you qualify for, to start searching in Boulevard right now…
6. A friendly and Diverse Community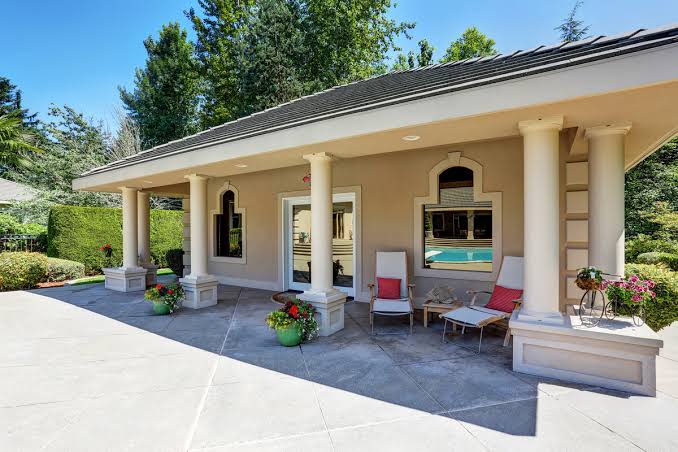 Boulevard has a friendly and diverse community. Although the population of this area is quite small (about 500), residents here care about each other. They always have each other's back both in times of plenty and in grief. The community is also diverse with people from all races residing in this area. Although a vast majority of the population are whites, people from other races including Hispanic, Asians and Black also reside in this area, making it culturally diverse. It is an ideal place to live if you want to interact with people of all races. You will feel at home the moment you move in, thanks to the friendly community around.
Boulevard Homeowners: We have qualified buyers desperately seeking to buy immediately and pay top dollar…
7. Great Weather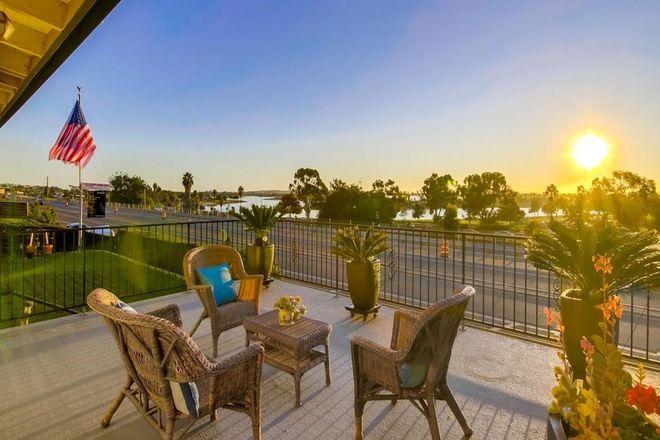 Boulevard is known for its great weather. The area has pleasant weather throughout the year with good air, mild climate and low humidity. The area has a warm-summer Mediterranean climate. Weather in this area is highly predicable and does not go to extreme ends as it usually the case with other parts of the country. Over the year, the temperature in this region varies from 50°F to 77°F and rarely gets below 44°F or above 84°F.
How to buy a San Diego house while you live somewhere else...
What do you think?
Leave me a comment below – or, contact me here.
Your Boulevard Insider,
Scott
Where Do You Want To Go Next?
By clicking "Send" I/We agree by electronic signature as stated below: 1) To be contacted by telephone even if the telephone number appears on a State/National Do Not Call registry or any company's Do Not Contact lists. 2) To this website's Privacy Policy and Terms of Use.
See Boulevard's Newest Listings Below...
Get Scott's Personal Help Below...