7 Hot San Diego Beach Towns to Buy a Home in 2021
Posted by Scott Taylor on Tuesday, July 13, 2021 at 3:51 PM
By Scott Taylor / July 13, 2021
Comment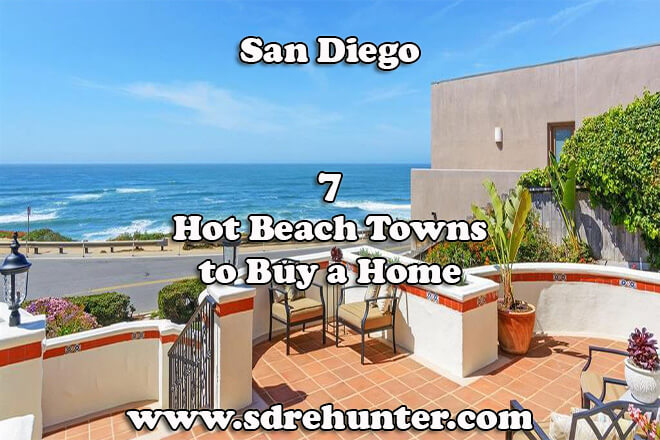 If the thought of living on or near a beach in the San Diego thrills you, then you'll be happy to know that not only is it entirely possible to find the perfect house in this area, but you also have a number of different towns to choose from. Each of these hot beach towns in the area has its own unique atmosphere, making it easy to find just the right one for you.
Here's a quick rundown of our list: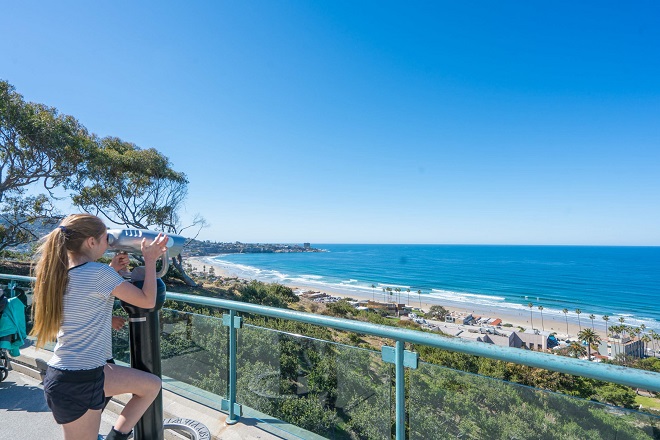 The village of La Jolla is technically within the borders of San Diego, although it is a neighborhood all to itself. This oceanside village is filled with upscale restaurants and shopping, as well as some beautiful cliffside beaches that overlook the Pacific. There are three main neighborhoods within this village, each with its own personality. The first, Bird Rock, is in the south section of the village. It tends to have an eclectic feel thanks to the many local, independent shops within it. The next, La Jolla Cove, is where you'll find those beautiful beach cliffs and other scenic locales. Finally, there's the University Towne Center area, which is located very close to UC San Diego. No matter where you choose to reside in La Jolla, there are great schools, plenty of things to do, and housing prices that remain stable.
Search Now: See the latest homes, townhomes, and condos for sale in La Jolla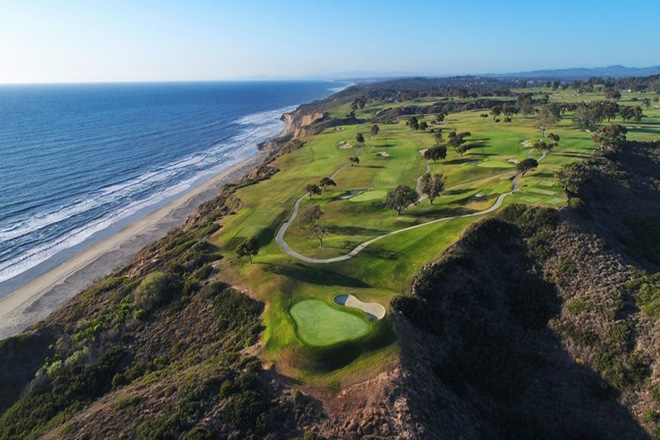 Some describe Torrey Pines as being one of the "best places to live in California." There's a reason for this – the area consists of an interesting mix of houses, open land, and businesses, with an excellent school system thrown in for good measure. Torrey Pines is best known for being the home of the Torrey Pines State Natural Reserve, which consists of around 1,500 acres of land filled with trails that can be walked. There's also the Torrey Pines Golf Course, an 18-hole course known for its majestic scenery and interesting cliff top orientation.
Search Now: See the latest homes, townhomes, and condos for sale in Torrey Pines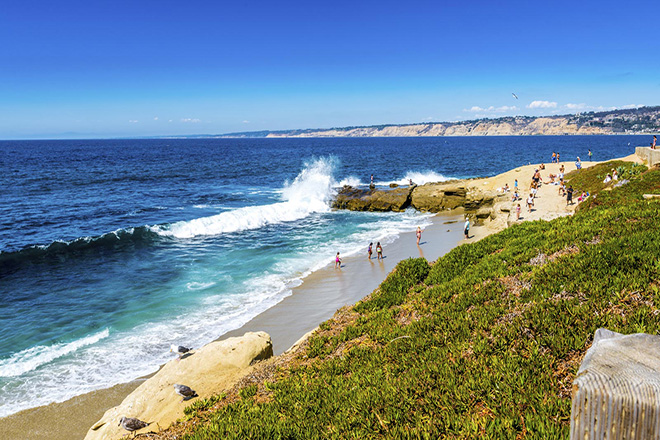 Del Mar is located to the north of San Diego, although it falls within the borders of San Diego County. The name itself means "by the sea" highlighting the fact that it's a beach community. Del Mar started out as a place for Hollywood celebrities to hide out in during the mid-1900s. Now, this quiet seaside town is more known for its beaches and peaceful vibes. The town is bicycle friendly, adding to its overall "just about anything goes" ambiance. On top of this, Del Mar is a livable city with good schools and plenty of things to do. One example is the Del Mar Race Track, which hosts the town's Thoroughbred Club. Yes, that track is set up for horseracing, not auto racing.
Search Now: See the latest homes, townhomes, and condos for sale in Del Mar
---
Blog Post Interrupt
The 5 San Diego Real Estate Questions I Get Asked the Most...


Back to the Post
---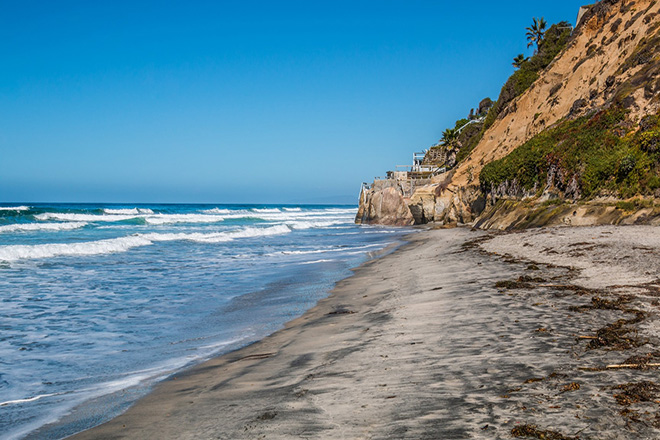 Encinitas (the name means "Little Oaks" for the record) is a beach town located north of the San Diego city limits. It contains several different beachfront communities, including Cardiff-by-the-Sea and Old Encinitas. The city has over 50,000 residents, all who take advantage of the fact that the city is less than half an hour from San Diego and around 90 minutes south of Los Angeles. Among the many highlights of Encinitas is the fact that it's known as being one of the very best surf towns in the area, and that it hosts the Wavecrest Woodies meet (a gathering of the classic vehicles) every single year. On top of this, Encinitas has good schools, stable housing prices, and a low crime rate.
Search Now: See the latest homes, townhomes, and condos for sale in Encinitas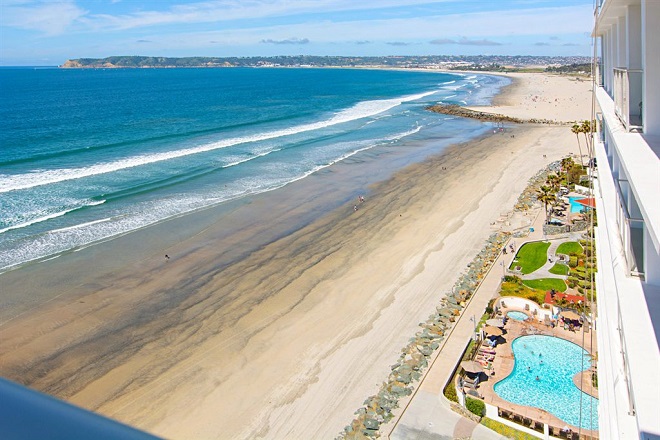 It's easy to look at Coronado on the map and believe that it's actually an extension of San Diego. After all, it's located on an island that's connected to the city by a small piece of land called a tombolo, as well as an elevated bridge. However, Coronado is a beach village with its very own personality. It's known for its tourism, thanks to the famous Hotel del Coronado. With that said, residing in Coronado means living near one of the best beaches and having your choice of the many luxury homes on the island, many of which have waterfront views. On top of this, the area is very walkable, and there's a remarkable amount of things to do in this small area. Plus, it's only minutes away from San Diego, making commuting a breeze.
Search Now: See the latest homes, townhomes, and condos for sale in Coronado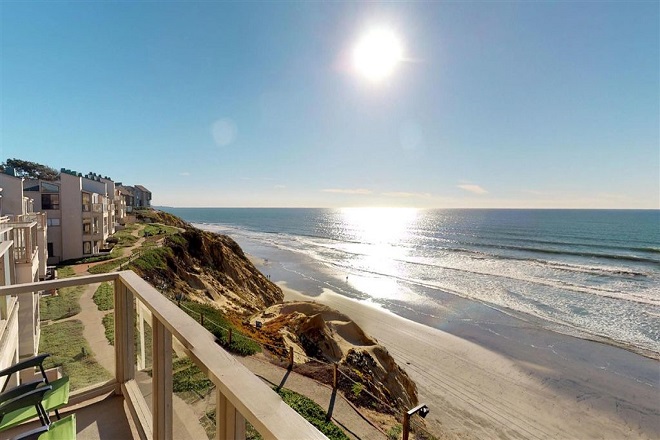 The town of Solana Beach consists of around 14,000 residents in a four square mile area. It's a mere 25-miles away from San Diego, meaning that people can commute to the city in order to work, find things to do, or just get out of what residents call the "Solana Bubble." The Solana Bubble is a way of referring to the very laid back way of life in this town. It's considered to be the epitome of Southern California living. Plus, the beaches are excellent, the art galleries are plentiful, and the city is very walkable. There's a reason why houses for sale in this area tend to be snapped up in around 30 days.
Search Now: See the latest homes, townhomes, and condos for sale in Solana Beach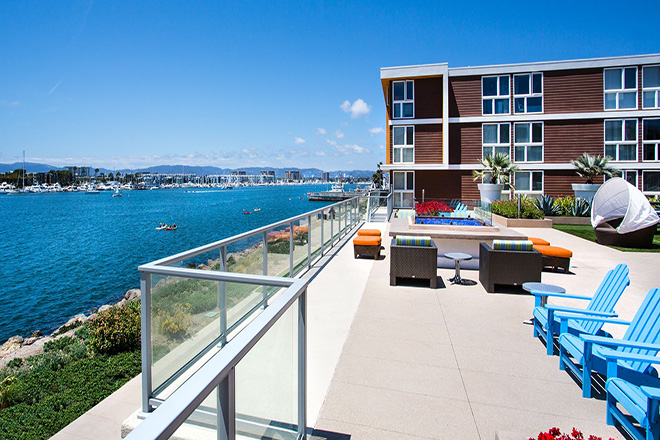 If you like to fish, surf, skate or swim, then you'll feel right at home in Ocean Beach. This Bohemian enclave, located in San Diego (it's technically a neighborhood, not necessarily a village of its own) has a very unique personality that makes it a great place to live. If you want to have all of the comforts of living near the city, while being close to the water and enjoy the old school vintage vibe that parts of Southern California exude, then Ocean Beach is your best bet. The area is known for being a bit eccentric, but that isn't a bad thing.
Search Now: See the latest homes, townhomes, and condos for sale in Ocean Beach
What do you think?
Do you agree with our list or did we miss any?
Leave me a comment below – or, contact me here.
Your Beach Town Insider,
Scott
Where Do You Want To Go Next?
By clicking "Send" I/We agree by electronic signature as stated below: 1) To be contacted by telephone even if the telephone number appears on a State/National Do Not Call registry or any company's Do Not Contact lists. 2) To this website's Privacy Policy and Terms of Use.
See San Diego's Newest Listings Below...
Get Scott's Personal Help Below...