7 First Time Home Buyer San Diego Secrets Revealed for 2023 | 2024
Posted by Scott Taylor on Thursday, June 1, 2023 at 7:22 PM
By Scott Taylor / June 1, 2023
Comment
Congratulations on your decision to buy in San Diego, one of the nation's hottest markets.
READ: San Diego vs. San Jose: Which California City is Best in 2023 | 2024?
In this article, we'll give you hints on organizing your search, putting yourself in the best position to buy, finding the best professionals with which to work, and what makes the San Diego region a great place to buy.
Here's a quick rundown of our list:
1) Organization is Key. Take Notes Along The Way.
Once you've decided to buy a home, you quickly realize there's a lot of information to track, including budgets, loan options, wish lists, and so much more.
Getting organized from the very beginning makes the process that much easier and puts all the information you need to make the best decisions at your fingertips.
Before viewing a single house, it's key to get your financial information together. Create a budget, start saving, and begin researching financing options.
VISIT: San Diego's Top 5 Luxury Home for Sale Markets in 2023 | 2024
Creating wish lists of desirable housing traits and neighborhoods will help you focus your search when the time comes to start touring homes.
If you're looking at multiple homes in one day, it's easy to forget the details, much less all the options you view over a matter of weeks. Keeping notes, snapping pictures, and using a rating system helps you keep track of the ground you've covered.
TOP POST: San Diego Mortgage Rates: Trends, Predictions, & Forecasts in 2023 | 2024
Realtor.com offers a list of hints on how to organize your search in a way that takes the guesswork out of your hunt.
HUD also offers an excellent step-by-step guide for buyers to guide them through the entire process from start to finish, including organizational resources.
2) Take a Hard Look at Your Finances.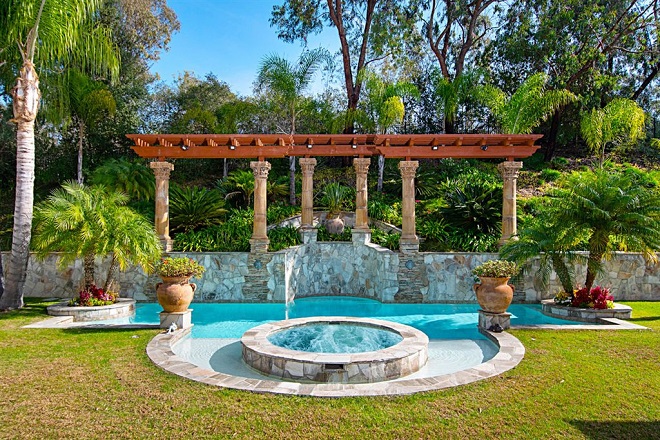 When it comes to finances, buyers should be in the strongest possible position before applying for a mortgage. That means cleaning up your credit, saving for a down payment, and making sure there's room in your budget for not only a monthly mortgage payment, but other expenses such as taxes, insurance, and maintenance.
READ: 6 Reasons San Diego is California's #1 Real Estate Buy in 2023 | 2024
First, is your credit score as high as it could be?
Be wary of scams. The Federal Trade Commission website outlines your rights, as well as what you can do to improve your score and how to resolve issues.
This article from Experian explains not only the basics of what determines your credit score, but also steps to boost it as high as possible.
JUST UPDATED: San Diego's 7 Best Places to Live in 2023 | 2024
Second, you'll want to have a nest egg set aside for the down payment, fees, and closing costs associated with buying a home. This might mean cutting out extras and/or finding a side job to build up a fund you can later tap for these expenses.
Third, create a budget leaving room for a mortgage payment. If you start setting aside money that would be used for a payment before even putting down an offer, it's an excellent way to both save and see if your proposed budget is a realistic one.
3) Help is Available for First Time Home Buyers.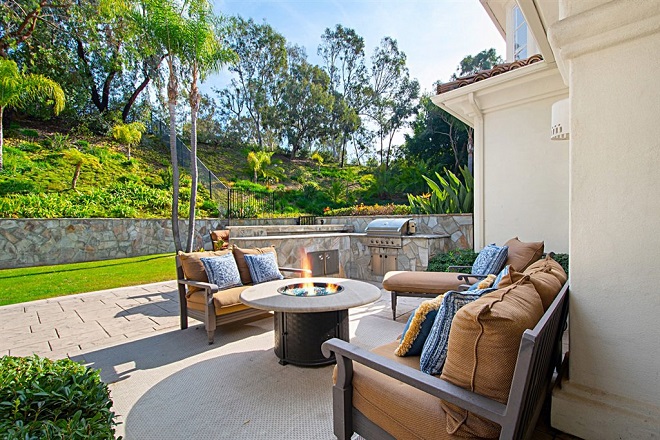 There are a variety of programs in San Diego offering both down payment/closing cost assistance and loan options to make home ownership a reality for low- and middle-income buyers, as well as groups such as educators and veterans.
JUST UPDATED: San Diego Real Estate Market Forecast in 2023 | 2024
The City of San Diego and County of San Diego offer programs such as a 3% Interest, Deferred-Payment Loan and the Homeownership Grant Program. More information on applying for these programs and listings of affordable homes for sale can be found at the San Diego Housing Commission's website.
TOP POST: 5 San Diego Housing Predictions in 2023 | 2024
CalHFA offers loan options with special interest rates and down payment and closing cost assistance for low- to middle-income families. The MyHome and Extra Credit Teacher Home Purchase Program (ECTP) specialize in down payment and closing cost assistance. Information on a variety of conventional and government-insured loans can be found at their website, as well as eligibility requirements.
Thanks to expanded eligibility, almost all veterans in California qualify for assistance through the CalVet program.
Get Pre-Approved in 60 Seconds...
(No Social Security Number Needed)
By proceeding, you consent to receive calls and texts at the number you provided, including marketing by auto-dialer, pre-recorded voicemail, and email, from this site's operators about real estate related matters, but not as a condition of purchase. You also agree to our Terms of Service, and to our Privacy Policy regarding the information relating to you. Message and data rates may apply. This consent applies even if you are on a corporate, state or national Do Not Call list. This site is protected by reCAPTCHA and the Google Privacy Policy and Terms of Service apply.
4) It's Better to Get Pre-Approved for a Loan Than Simply Pre-Qualified.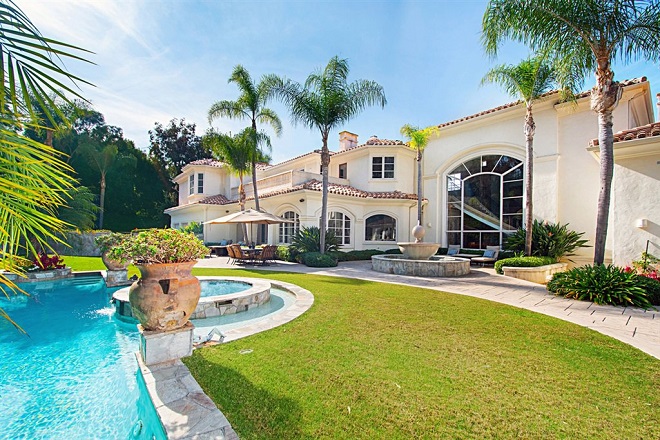 Getting pre-approved for a loan means your financial information has been reviewed by an underwriter, and the lender has promised a certain amount pending an appraisal of your desired house and barring any dramatic financial changes.
VISIT: San Diego's 7 Wealthiest Neighborhoods in 2023 | 2024
Being pre-qualified only offers an estimation of what you might be able to borrow from a lender.
If you can't pay cash, getting pre-approved is the next best thing, according to Lea Lea Brown, VP of PrivatePlus Mortgage.
5) The San Diego Real Estate Market is Hotter than Ever.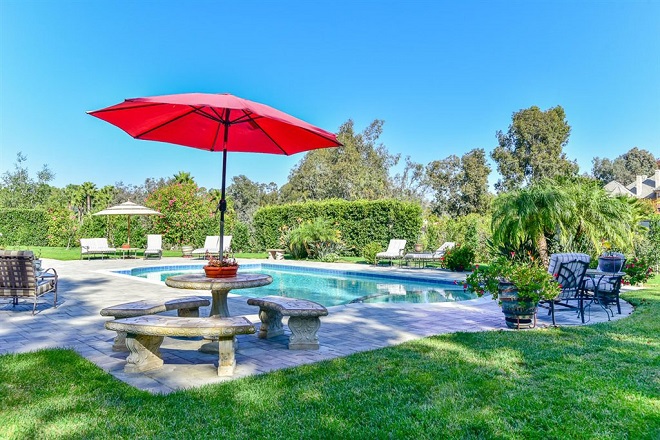 According to a recent article in the S&P Case-Shiller Indices, San Diego ranked third in the nation in home price growth.
Homes priced under $500,000 typically stay on the market for an average of twenty-five days, a decrease from past years. Homes over $1.25 million were the only category to spend more time on the market than in the past, typically sixty-one days, according to a recent article in the Los Angeles Times.
VISIT: San Diego's 10 Most Affordable Neighborhoods in 2023 | 2024
They also noted that while housing stock has gone down, demand remains steady, good news for anyone buying in this area.
6) Find The Right People to Work with During Your Search.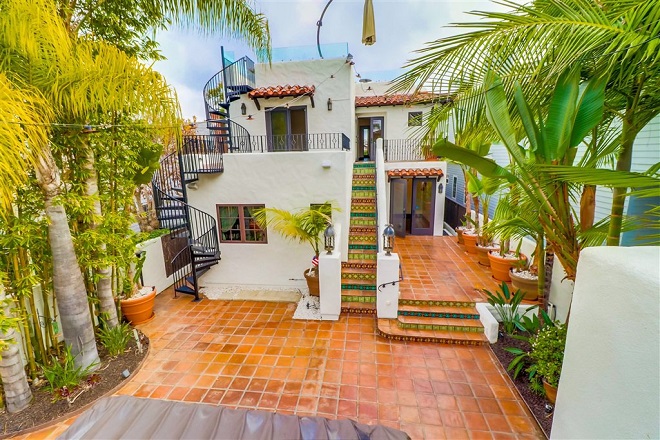 Many people first turn to friends and family for realtor referrals. It's recommended that you interview a few options and do your research before committing, though.
Business Insider offers a four-step process for evaluating potential candidates. Many real estate professionals now have social media presences, making it easier than ever to get a sense of both their familiarity with an area and their personalities.
7) If You Find the Perfect Home at The Right Price, Make an Offer.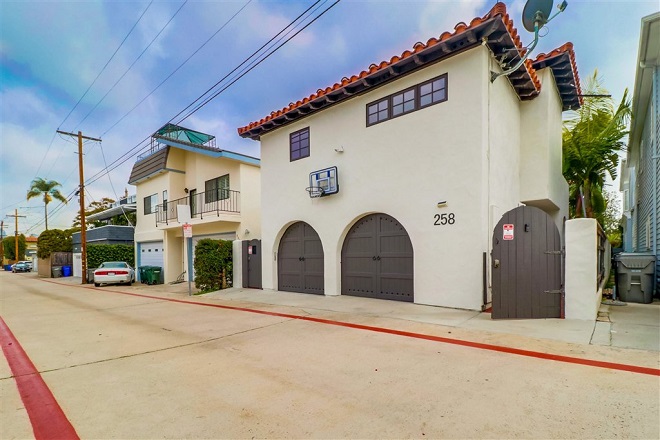 Don't let doubt get between you and your dream house.
If you've done your research, made a wish list, know what you have to spend, and find a house that fits, go for it.
Continuing your search could easily mean you don't find anything better, and you lose the one you fell in love with due to hesitation.
If there's something here that you still don't quite understand, contact me and I'll be able to help you get on the right track.
I would love to help assist you with your home purchase, home sale, or home loan - please feel free to give me a call, text, or use the form below.
Your FTHB Insider,
Scott
Get Scott's Personal Help Below...
Where Do You Want To Go Next?
By clicking "Send" I/We agree by electronic signature as stated below: 1) To be contacted by telephone even if the telephone number appears on a State/National Do Not Call registry or any company's Do Not Contact lists. 2) To this website's Privacy Policy and Terms of Use.
See Our Top Blog Posts Below...
See San Diego's Newest Listings Below...