7 Creative Ways to Slash Your San Diego Mortgage Payment in 2023 | 2024
Posted by Scott Taylor on Sunday, March 19, 2023 at 10:58 PM
By Scott Taylor / March 19, 2023
Comment
Chances are you love your house, but you hate your mortgage payment.
This is a fact of life for many, but it doesn't have to be a nightmare.
While you most likely have to obtain a mortgage to purchase a nice home, you may not have to deal with payments that are no longer viable for you.
VISIT: San Diego's 9 Best Beach Towns to Buy a Home in 2023 | 2024
If you live in San Diego and want to slash your mortgage payment, there are quite a few ways you can do so.
Here's a look at 7 ways to lower these payments, which can make your life a whole lot easier.
Here's a quick rundown of our list:
1) Get Reassessed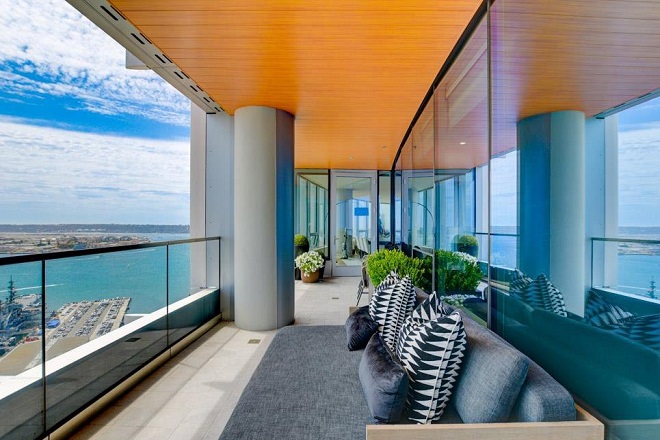 Each year when you get your property tax bill in the mail you have an opportunity to dispute the amount.
In other words, if you feel that your house is overvalued, you can dispute the county's assessment of your home's worth.
This will cause a new assessment to be done, which can lower your yearly tax payments.
In turn, this will also lower your mortgage payments, since your house will end up having less value than what was calculated in your original mortgage agreement.
On the flip side, this can backfire, where you're house could be reassessed for more money than before, so be careful.
2) Refinance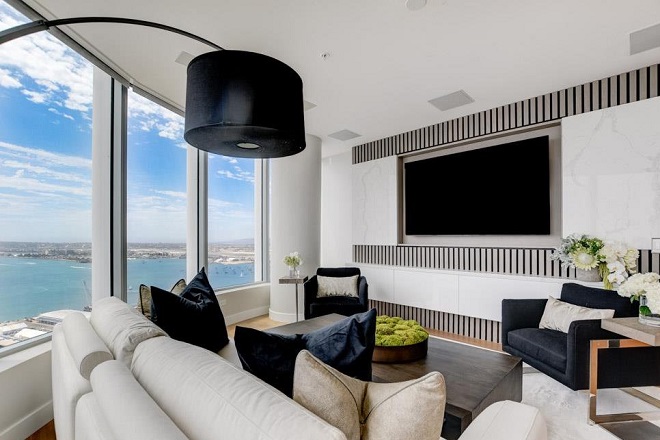 While this may seem like something crazy, all it means is that you are essentially redoing your mortgage.
The refinancing program can get you lower interest rates and can net you smaller payments each month.
READ: San Diego vs. San Francisco: Which California City is Best in 2023 | 2024?
This solution isn't right for everyone however, so check with your bank or your real estate agent for more information on this program.
Many people refinance and have bigger problems afterward, so make sure you do some research beforehand, if this is something that you're interested in trying.
3) Pay as Much as You Can When You Can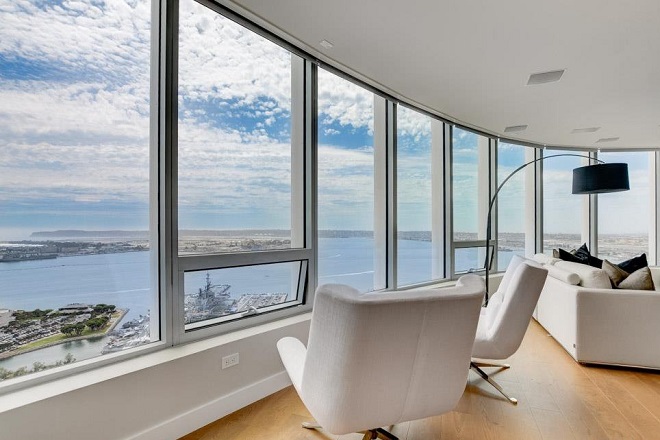 Life doesn't always allow you to pay more than minimums on your bills, but whenever you can, try to pay a little extra on your mortgage payments.
The idea is that the quicker you pay off the principal amount, the lower your overall costs will be in the long run.
READ: San Diego vs Orange County: Which Socal City is Best in 2023 | 2024?
There are other things you have to pay that are based on your total mortgage amount, like mortgage insurance, so if the principal is being paid off, this can lessen your payment amounts.
An example would be sending payments a couple of times a month, instead of just one monthly payment.
Again, only try this when it's feasible to your budget, as you may not notice a big difference in the amount you owe for quite a while.
Get Pre-Approved in 60 Seconds...
(No Social Security Number Needed)
By proceeding, you consent to receive calls and texts at the number you provided, including marketing by auto-dialer, pre-recorded voicemail, and email, from this site's operators about real estate related matters, but not as a condition of purchase. You also agree to our Terms of Service, and to our Privacy Policy regarding the information relating to you. Message and data rates may apply. This consent applies even if you are on a corporate, state or national Do Not Call list. This site is protected by reCAPTCHA and the Google Privacy Policy and Terms of Service apply.
4) Get Recast
If you are able to pay up on your mortgage, you may be eligible for a mortgage recast down the line.
This is a way of saying that you need to have it recalculated.
READ: San Diego vs. San Jose: Which California City is Best in 2023 | 2024?
When your mortgage is recast, the amount that you owe is broken down into the remaining payments of your mortgage, so there are lower payments overall.
Say you were able to make extra payments for 10 years and now you can't.
This method would subtract the amount you paid into your mortgage, take the remainder due, and divide your payments evenly from then on out.
Not all loans are eligible for this service however, so you'll have to check with your lender.
5) Pay Off Mortgage Insurance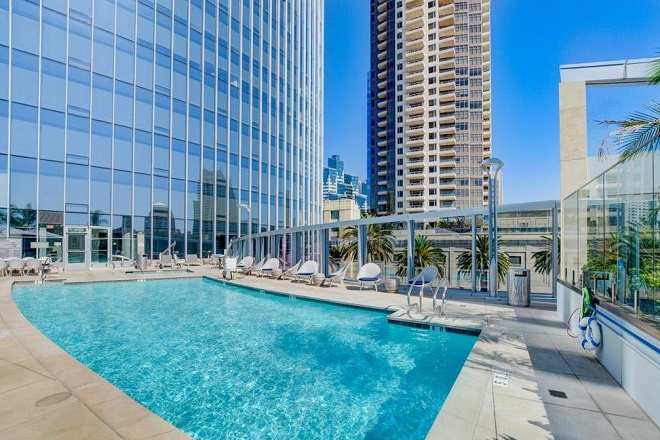 Some people don't have mortgage insurance if they were able to put down at least 20 percent at the time they purchased their home.
If they couldn't do that, it's likely that there is some type of mortgage insurance they are responsible for.
VISIT: San Diego's Top 5 Luxury Home for Sale Markets in 2023 | 2024
The good news is that you can sometimes pay this insurance off up front by paying a fee.
The amount of this fee will vary depending on the amount of the mortgage and other things, but it can be an option if you have a little bit extra and want to ensure your future mortgage payments will be lower.
6) Lengthen Your Mortgage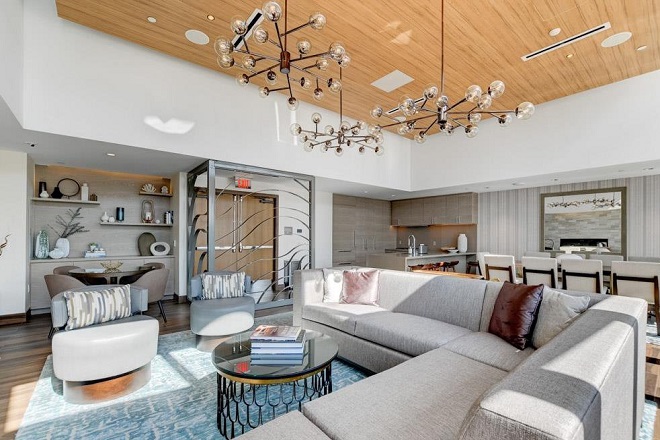 Lengthening your mortgage shouldn't be your first choice if you want to lower your payments, but it is an option that can help you.
If you have a 15 year mortgage, you may want to change it to a 30 year one.
This should substantially lower your payments, so you'll be able to afford your house.
You may even be able to lengthen your mortgage by just paying a small fee, so you don't have to worry about refinancing.
Keep in mind that you will likely pay more money this way overall, which is why this shouldn't be the first thing on your list.
However, you always have an opportunity to pay off your loan quicker if you end up being able to, so there's not much to worry about, as long as you aren't missing payments.
7) Get a Tenant
If you have an extra room or usable space in your house that can be converted into an apartment, you should see if someone is interested in renting it.
This can help you recoup some of the money to pay your mortgage each month.
Of course, this also involves a lot of other things, like having a contract with someone and making sure that everything is up to code.
TOP POST: San Diego Mortgage Rates: Trends, Predictions, & Forecasts in 2023 | 2024
It's a good idea to only rent to someone you can trust or someone that you have known for many years.
At the same time, this is an excellent solution if don't need as much space as you used to, but you love your house and don't want to move to something smaller.
The Takeaway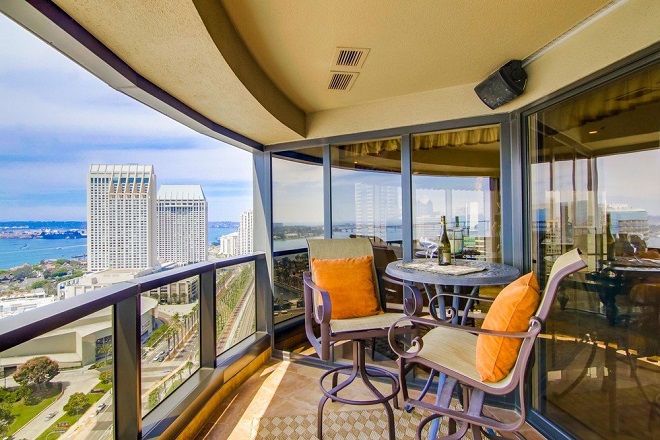 There are options out there when it comes to lowering your mortgage payments in San Diego.
You don't have to be stuck with a bill that is too high for you to pay.
Look into all your options before you decide and make sure you are always aware of how much you owe and what your monthly income and expenses look like.
This can keep you from getting into a bind and will also give you some time to institute any of these methods before it's too late.
What do you think?
What great ways can you think of to slash your own San Diego mortgage payment?
I would love to help assist you with your home purchase, home sale, or home loan - please feel free to give me a call, text, or use the form below.
Your Mortgage Slashing Insider,
Scott
Get Scott's Personal Help Below...
Where Do You Want To Go Next?
By clicking "Send" I/We agree by electronic signature as stated below: 1) To be contacted by telephone even if the telephone number appears on a State/National Do Not Call registry or any company's Do Not Contact lists. 2) To this website's Privacy Policy and Terms of Use.
See Our Top Blog Posts Below...
See San Diego's Newest Listings Below...