7 Best Places to Live in San Diego for Millennials in 2023 | 2024
Posted by Scott Taylor on Wednesday, March 1, 2023 at 8:17 PM
By Scott Taylor / March 1, 2023
Comment
San Diego has always been one of the best places to live due to its fantastic weather, beaches, beautiful parks, and great sporting centers. It is one of the major cities visited by tourists each year despite the higher living costs in the city.
JUST UPDATED: San Diego's 7 Best Places to Live in 2023 | 2024
Despite the city being so expensive in terms of living costs and higher housing rates. There is, however, a higher employment rate in the city with a median household income ranging around $71,481. This is quite a higher pay that may be enough to cater for your living expenses.
JUST UPDATED: San Diego Real Estate Market Forecast in 2023 | 2024
There are also affordable places you may rent out for a comfortable stay if your budget is a bit restrained. This article highlights some of the best places to live in San Diego for millennials.
TOP POST: 5 San Diego Housing Predictions in 2023 | 2024
Here's a quick rundown of our list: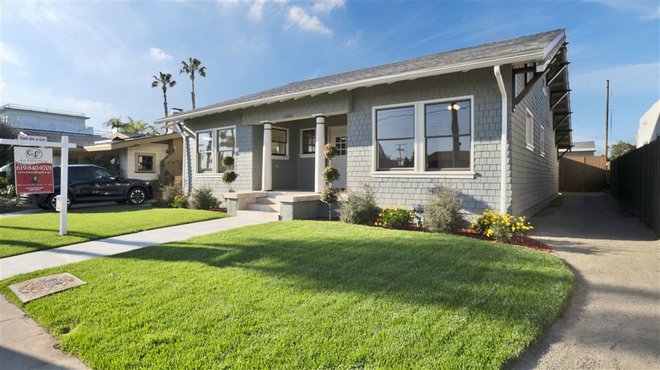 North Park is one of the popular neighborhoods in San Diego located in the north of Balboa Park. The neighborhood is so vibrant hosting a range of restaurants, clubs live-stage events, and other activities in the district. A range of shopping malls is also hosted in the neighborhood hence making it easy to access all items that you may need to buy.
VISIT: San Diego's 7 Wealthiest Neighborhoods in 2023 | 2024
North Park avails a range of cheaper places to live for those who find it difficult raising the huge rental rates in the city. The monthly median value ranges to about $2,222. The neighborhood is safe and also features walkable paths ideal for young professionals who need to commute to different parts of the city. The low crime rates in North Park makes it an ideal place to live an enjoyable life with your family.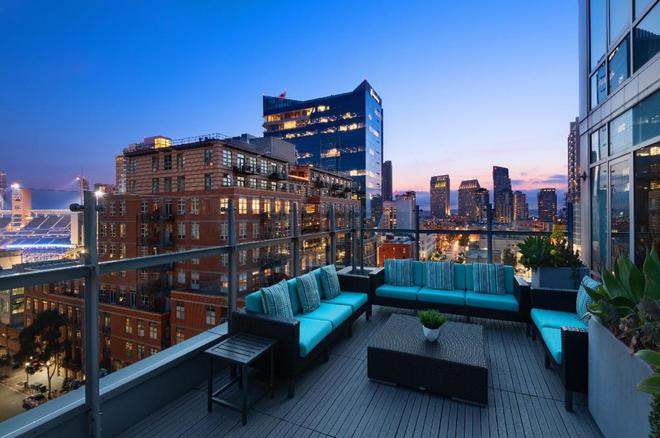 The Gaslamp Quarter is located in the south of the San Diego city. It is not only an exciting place to live for long years but also a neighborhood with the most affordable rental rates. Most of the residents in the neighborhood are youths ranging between 24 to 35 years old. This makes the suburb a vibrant place to consider if you are looking for an active lifestyle in San Diego.
VISIT: San Diego's 10 Most Affordable Neighborhoods in 2023 | 2024
The city avails a range of jobs, and you can access amazing jobs within the neighborhood. You may even stopover at some of the classic restaurants for delicious meals on your way home or during the lunch breaks. Dance parties at the Onyx nightclub make the city very vibrant, especially for younger people.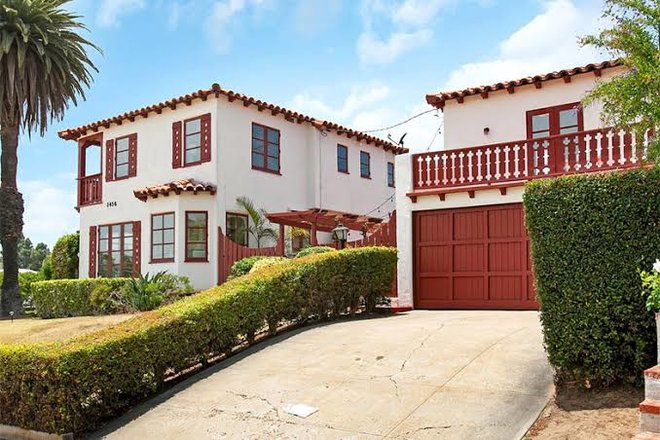 Hillcrest is also a popular neighborhood for millennials. The median rental value ranges to about $2495, which is quite affordable as opposed to other neighborhoods in San Diego. A city is also an ideal place for the LGBTQ+ community. It features a range of coffee shops, kind people, and hosts great events that would keep your weekends live.
NEW POST: San Diego's Best 5 Private Country Clubs in 2023 | 2024
Hillcrest host the annual Pride Parade, which is one of the biggest pride celebrations in the US, making it the best neighborhood for most young professionals who are also looking for affordable places to live. The buying price for most houses in the neighborhood goes for $630,000. The rate may, at times, increase but at a lower rate. There are some of the homes already listed for occupancy, and you may as well visit the city to see the best house that suits you most physically.
Get Pre-Approved in 60 Seconds...
(No Social Security Number Needed)
By proceeding, you consent to receive calls and texts at the number you provided, including marketing by auto-dialer, pre-recorded voicemail, and email, from this site's operators about real estate related matters, but not as a condition of purchase. You also agree to our Terms of Service, and to our Privacy Policy regarding the information relating to you. Message and data rates may apply. This consent applies even if you are on a corporate, state or national Do Not Call list. This site is protected by reCAPTCHA and the Google Privacy Policy and Terms of Service apply.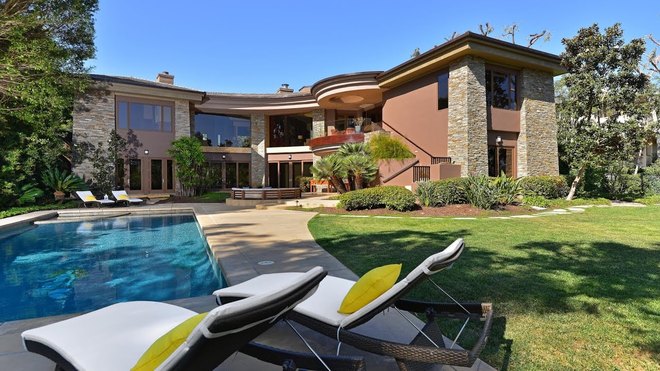 La Jolla is one of the best choices for those looking for suburbs along the coastal line. The cool breeze from the ocean makes the neighborhood a great option for many residents. The city is quite populated, with about 30,000 residents in the neighborhood.
READ: 7 Reasons to Buy a Home in San Diego in 2023 | 2024
Similarly to the Hillcrest suburb, La Jolla is an ideal place for the LGBTQ+ community. It is also a perfect place if you are looking for quality education as it hosts a range of popular learning institutions offering quality education. The monthly rental rates for most houses in the neighborhood are approximately $5,100. This is thus an affordable option and also an ideal place to live if you need to escape from the noise in the cities.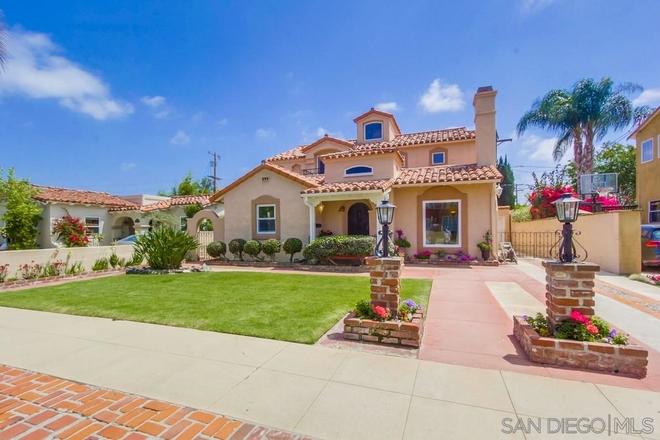 Normal Heights is centrally located in the city, and it is one of the top choices if you are looking for an active lifestyle in the city. The neighborhood features a range of facilities including, health care facilities, schools, recreational centers, shopping malls, clubs, and restaurants ideal for all.
TOP POST: San Diego Housing Bubble? 5 Reasons Why It Won't Crash in 2023 | 2024
It is a neighborhood with an urban look with a higher score of pedestrian activity. This thus reduces the costs of commuting to different parts of the city and hence lowering the living expenses as well. The median annual value of homes in the city ranges from $500,000 to $850,000.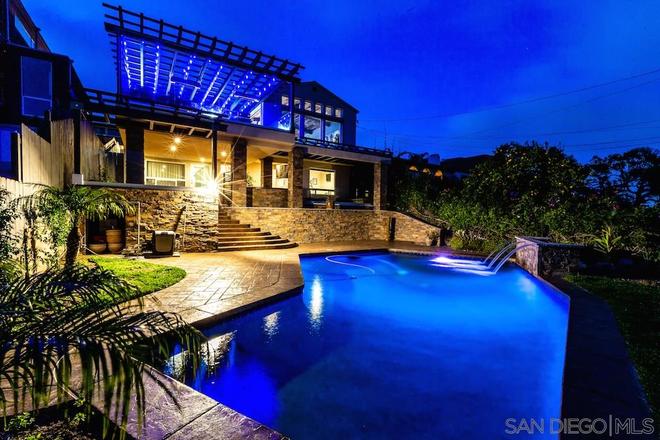 Pacific beach is also a more excellent choice for many residents due to the range of sporting activities along the beach and beautiful weather in the neighborhood. The neighborhood features nightlife events, bars, restaurants, shops, and a range of commercial services, including banks and other facilities.
EXPOSED: The 'Real' San Diego Cost of Living Guide in 2023 | 2024
The Pacific beach is also a great neighborhood to consider if you need a calm place to live that is free from the noise distractions in the city. The walk score averages to 71 with decent biking through neighborhood ranging to 67. Homes in Pacific Beach are a bit higher, with the average price around $736,650. However, the rental value of these houses is quite worth the value.
The Mission Hills neighborhood was developed in the 20th century, and it continues to grow with major architectural designs and restoration being developed in most homes. Most of the homes in the neighborhood are craftsman bungalows, state-owned homes, and large mansions as well.
READ: San Diego vs Los Angeles: Which SoCal City is Best in 2023 | 2024?
Shopping malls, boutiques, restaurants, and clubs are featured in the neighborhood. Pioneer Park and the Mission Hills Park also makes it an ideal place for adventure, especially during the weekends. $756,000 is the median annual rental rate in the neighborhood.
San Diego is indeed one of the best cities to live in California. There are quite a number of millennial neighborhoods that you may choose for a perfect stay while working in the city. Consider some of the places highlighted in this guide to choose the best neighborhood that suits your needs and conforms to your budget as well.
What do you think?
I would love to help assist you with your home purchase, home sale, or home loan - please feel free to give me a call, text, or use the form below.
Your Millennial Insider,
Scott
Get Scott's Personal Help Below...
Where Do You Want To Go Next?
By clicking "Send" I/We agree by electronic signature as stated below: 1) To be contacted by telephone even if the telephone number appears on a State/National Do Not Call registry or any company's Do Not Contact lists. 2) To this website's Privacy Policy and Terms of Use.
See Our Top Blog Posts Below...
See San Diego's Newest Listings Below...