5 Reasons Rancho Santa Fe San Diego is a Great Place to Live in 2022 | 2023
Posted by Scott Taylor on Wednesday, August 3, 2022 at 6:17 PM
By Scott Taylor / August 3, 2022
Comment
San Diego County has many types of residential areas. Some are designated as towns, and others are cities. There are even communities that are officially Census – Designated Places (CDPs). These are population concentrations defined by the United States Census Bureau, and they are only used for statistical purposes. These are not self-governing places at all. However, a few of them are established neighborhoods that can be exclusive. For example, Rancho Santa Fe is a CDP located within San Diego.
JUST UPDATED: San Diego's 7 Best Places to Live in 2022 | 2023
The CDP designation has existed since 1980. The history of Rancho Santa Fe goes back quite a way. The land was once part of a Mexican land grant and was later used as a tree plantation. So, there is a lot of history to this community, and it also is one of the best places for a person to live in Southern California. We welcome this chance to tell you the reasons why this is one of the best places in San Diego County to put-down roots, raise a family, and advance your career to another level.
Here's a quick rundown of our list:
Reason 1 - The Respect of the Residents for the Community
Rancho Santa Fe is held in high regard by those who live there. The community gets high ratings from those who live there, and their comments indicate overall satisfaction.
JUST UPDATED: San Diego Real Estate Market Forecast in 2022 | 2023
"Rancho Santa Fe is absolutely beautiful. The people are warm and friendly, and there is a great sense of community in the Covenant (the historic part of RSF) with many activities and traditions that bring everyone together. Residents have great appreciation for RSF's special history and support the outstanding R. Roger Rowe School (elementary and middle)…"

"Quiet, removed and sunny. This community is east of the 5 freeway yet is accessible enough for most commuters has everything you want in a neighborhood/suburb…"

"Rancho Santa Fe is a beautiful tight knit and historical town. Close to the beach and the racetrack, Rancho Santa Fe nightlife is very entertaining."
This is an upscale residential area, make no mistake about that. However, we think the folks here are laid back and very welcoming. You can think of Rancho Santa Fe as a place with lots of snob appeal without the snobs.
Reason 2 - Education is the King of Rancho Santa Fe
You will get the total value for your tax dollars in public education. According to Niche.com, the public schools in Rancho Santa Fe are rated #6 in Places with the Best Public Schools in America. There are no better public schools in California, San Diego, San Diego County, or the San Diego Area. This small community offers the best public-school education.
TOP POST: 5 San Diego Housing Predictions in 2022 | 2023
Niche.com hands out grades for the best-performing schools. Canyon Crest Academy, Torrey Pines High School, San Dieguito High Academy, R. Roger Rowe Middle School, and R. Roger Rowe Elementary School serve the Rancho Santa Fe community. Each one has a grade of "A+." The best teachers are at R. Roger Rowe Middle School and R. Roger Rowe Elementary School.
VISIT: San Diego's 7 Wealthiest Neighborhoods in 2022 | 2023
It is not surprising that Rancho Santa Fe emphasizes education. Approximately 82% of the adult population has at least some college, and over 34% hold baccalaureate degrees. The high levels of education are a reason why many white-collar professionals live in Rancho Santa Fe.
See the latest Rancho Santa Fe active, pending, and sold homes for sale like a Pro – without the expensive license… See Now ›
Reason 3 - Great Restaurants for You to Enjoy
Okay, this is primarily a residential area, and you might think that all you can do is eat and sleep here. Well, you can tell the food is fantastic by the restaurants you will find.
VISIT: San Diego's 10 Most Affordable Neighborhoods in 2022 | 2023
Mille Fleurs has a flair for all things French and has been noted as "Best French" and "Best of the Best" in San Diego Magazine. It was also praised by Food & Wine Magazine for being the "Top 25 in America." Something less formal but just as palate-pleasing is Thyme in the Ranch and the fresh ingredients it uses to make the entrees. The Pony Room serves up great-tasting lobster nachos and Mahdi tacos.
Get Pre-Approved in 60 Seconds...
(No Social Security Number Needed)
By proceeding, you consent to receive calls and texts at the number you provided, including marketing by auto-dialer, pre-recorded voicemail, and email, from this site's operators about real estate related matters, but not as a condition of purchase. You also agree to our Terms of Service, and to our Privacy Policy regarding the information relating to you. Message and data rates may apply. This consent applies even if you are on a corporate, state or national Do Not Call list. This site is protected by reCAPTCHA and the Google Privacy Policy and Terms of Service apply.
Reason 4 - Fun Places Close By
Rancho Santa Fe is primarily a residential community, and there is not a lot of entertainment in town. However, there are venues in town and close by that provide fun and entertainment. You do not have to go very far at all.
NEW POST: San Diego's Best 5 Private Country Clubs in 2022 | 2023
READ: 7 Reasons to Buy a Home in San Diego in 2022 | 2023
Other places such as Balboa Park are not far away, and any resident of Rancho Santa Fe can enjoy them as well. There might not be any world-class beaches at Rancho Santa Fe, but some of the best are just down the road.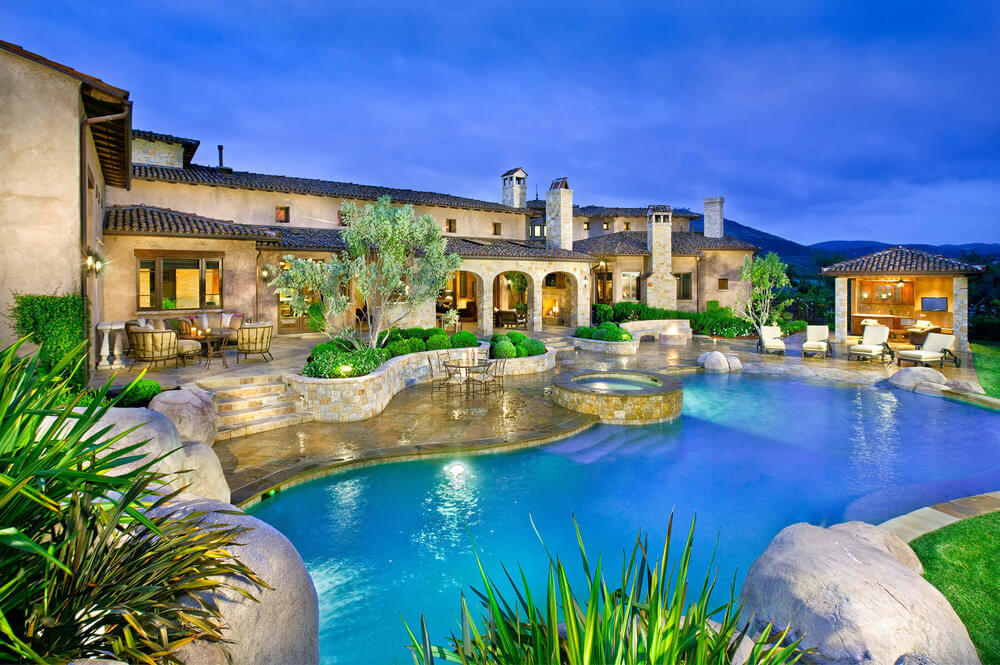 See the latest Rancho Santa Fe housing market statistics dating back from January 2004 until the end of last month… See Now ›
Reason 5 - Career Possibilities
Rancho Santa Fe employers are typical of an intelligence-based job scene. The modern economy is well represented in the places where the residents work. These are not companies from the days when manufacturing was king.
Other major employers in the Rancho Santa Fe area emphasize brain over brawn in work assignments. As a result, there are favorable chances for career advancement.
Sotheby's - Retail


Wells Fargo - Banking/Mortgage & Accounting/Finance


American Indemnity - Insurance


Morgan Stanley - Investment Banking & Securities Brokerage
You will be rubbing shoulders with some remarkably successful people in Rancho Santa Fe. Management is the most common job group in this community. The top employment sector is Professional Scientific & Technical Services, and the highest paid jobs are Business & Financial Operations Occupations. Therefore, it is not surprising that the Average Household Income in Rancho Santa Fe is $235,644.
TOP POST: San Diego Housing Bubble? 5 Reasons Why It Won't Crash in 2022 | 2023
Approximately 90% of those employed are in white-collar positions. Interestingly, 35% of those employed are self-employed. In addition, 58% work for private companies. Only about 7% are government employees or work for not-for-profit companies.
EXPOSED: The 'Real' San Diego Cost of Living Guide in 2022 | 2023
You have an opportunity in Rancho Santa Fe to establish a strong network of contacts to help you move your career forward. Of course, there is no guarantee of career advancement, but having daily contact with those who can help makes Rancho Santa Fe even more attractive.
Get Pre-Approved for a Rancho Santa Fe home loan in 60 seconds or less – no social security number needed. Get Started ›
The Housing Situation
Around 20% of the Rancho Santa Fe residents rent where they live. The Median Rent is $3,025 per month. The occupants own approximately 80% of the homes in Rancho Santa Fe. The Median Sale Price of a house in this community is $3,669,000. The Median Days on the Market of a property is 48 days. Redfin.com rates the Rancho Santa Fe housing market as Not Very Competitive. Why is that?
READ: San Diego vs Los Angeles: Which SoCal City is Best in 2022 | 2023?
The price of the property is so prohibitive that very few people can afford to buy it. Only 19 houses have been sold in 2021 as of this writing. It is a great community with excellent neighborhoods, but the expense can make anyone think twice. Financing this type of upscale property is not for the faint-hearted.
READ: 5 (Hot) Up and Coming San Diego Neighborhoods in 2022 | 2023
Rancho Santa Fe is an exclusive community where the housing is expensive. Therefore, anyone who is thinking of living there must be prepared. Buyers must understand the financing of the property and know what kind of mortgage loan is best suited to their budgets. That is in addition to the usual and customary house hunting.
READ: 9 Best Places for Families to Live in San Diego in 2022 | 2023
You must always be careful when looking for a house, which is especially true in this little community. Of course, a seller will concentrate on curb appeal, making the place look great, but you still must have a buyer beware attitude.
TOP POST: Zillow San Diego: 5 Lies, Fraudulent and Deceitful Tactics Used in 2022 | 2023
It is more than cracks in the walls hidden by pictures. For example, there may be a utility budget that must be paid in full on a change of ownership. A title search may uncover some problems, and the roof may need repair. An FHA inspection discovers these matters, but a buyer may forget to schedule a home inspection for a conventional mortgage loan.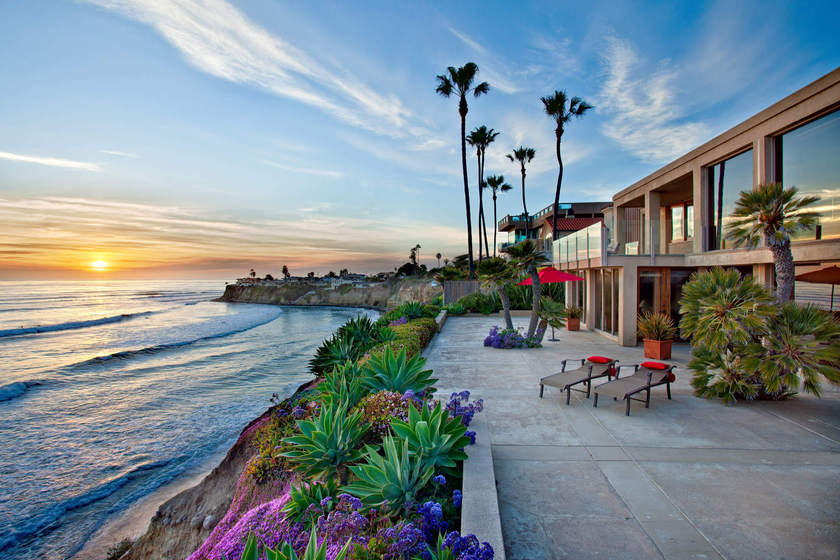 Own a home in Rancho Santa Fe and you want to get a personalized home valuation for it to see how much you can walk away in profit in this exciting market? See Now ›
We cannot stress enough that you are doing more than buying a home. A house in Rancho Santa Fe is a solid financial investment that permits you to have contact with many successful people. You should not rush into a purchase. There are many mortgage loan products from which to choose, and you do not have to only look at a traditional FHA mortgage or a conventional loan. However, you might be overlooking better financing products because you are not aware of them. Seeking help buying property in Rancho Santa Fe is not a sign of weakness. Indeed, a prudent buyer should be looking for the best advice possible.
VISIT: 7 Best Places to Live in San Diego for Millennials in 2022 | 2023
A person needs a real estate agent who is knowledgeable about luxury housing. That property expert must advise the buyer on the location and what is required to successfully finance a home that costs several million dollars. The interest rates on a mortgage loan are a critical part of the process. San Diego still has low rates, but these can change at any time. A real estate agent who knows the best property is someone who can save a buyer hundreds of thousands of dollars over the life of the mortgage.
VISIT: 5 Best Places to Live in San Diego for Military in 2022 | 2023
If you are looking for that kind of a real estate agent, we can fill your needs.
We do not get nervous about the idea of helping in the purchase of a luxury home. We have bought and sold that kind of property in the past. A buyer needs to know about the costs; these are items we share immediately with all our clients. We can go a step further than most real estate agents are able.
JUST UPDATED: 5 Reasons to Move to San Diego in 2022 | 2023
We are not just a licensed real estate agency. We also are licensed mortgage loan originators. We keep a close watch on interest rates in San Diego County. We know the best lending institutions and have collaborated with them over the years. They know us, and that is especially important. Our relationships with lenders help us expedite the process.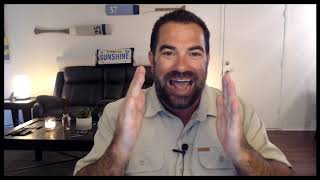 Find out what the latest and greatest Rancho Santa Fe home loans are right now. Detailed video and post reveals all. See it Now ›
You can expect us to be firm and fair when it comes to negotiating the final sales price. We make sure that the buyer does not shoulder unnecessary costs. We manage all the paperwork necessary for a smooth closing. You can expect to walk into that meeting only having to sign the papers. Everything is in order.
VISIT: San Diego's 4 Safest (and Least Crime Ridden) Places to Live in 2022 | 2023
Rancho Santa Fe might not be out of the question as a hometown. We can discuss that with you and go over all the assorted options. There are several services that we provide for a client that other agents do not always offer. The only way you are going to know more about this is to talk with us directly. We would welcome that opportunity to chat with you.
Do you own a home in Rancho Santa Fe and want a fast, free, and automated home valuation in 30 seconds or less? Get One Now ›
Please feel free to contact us at your convenience. We will answer all your questions and give you our expert opinion on the Rancho Santa Fe properties currently on the market. Buying a home there is a big decision, and you need the best guidance. We will help you make the right choice and the wisest investment.
VISIT: San Diego's 9 Best Beach Towns to Buy a Home in 2022 | 2023
? I would love to help assist you with your home purchase, home sale, or home loan - please feel free to give me a call, text, or use the form below.
Your RSF Insider,
Scott
Get Scott's Personal Help Below...
Where Do You Want To Go Next?
By clicking "Send" I/We agree by electronic signature as stated below: 1) To be contacted by telephone even if the telephone number appears on a State/National Do Not Call registry or any company's Do Not Contact lists. 2) To this website's Privacy Policy and Terms of Use.
See Our Top Blog Posts Below...
See Rancho Santa Fe's Newest Listings Below...
Rancho Santa Fe Subdivisions
Rancho Santa Fe Complexes