6 Reasons Rancho Santa Fe San Diego Is a Great Place to Live in 2021
Posted by Scott Taylor on Thursday, October 21, 2021 at 8:19 PM
By Scott Taylor / October 21, 2021
Comment
Rancho Santa Fe, formerly known as Rancho San Dieguito, is a unique village (technically a Census Designated Place, or CDP) located in the city of San Diego within San Diego County. It's located inland, not on the coast, but this doesn't mean that it lacks the charm of those coastal communities. To the contrary, this small hamlet of 3,000 citizens actually has a lot of things going for it, including historical areas and plenty of things to do. Here are some of the many features that make Rancho Santa Fe what it is today.
Here's a quick rundown of our list:
Reason 1 - One of the State's First Planned Communities Is Located Here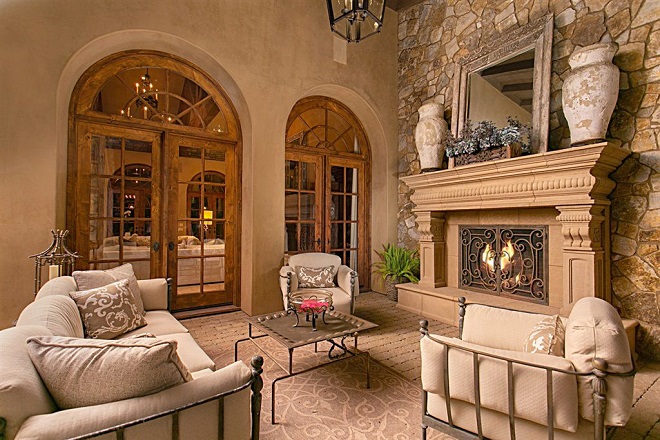 It's easy to read the words "planned community" and mistake this for being something negative. This isn't the case at all. This planned community consists of Spanish Colonial Revival architecture. Back in the 1920s, Lilian Rice noted for being a rare (for the time period) renowned female architect, developed the idea for this neighborhood and designed many of the buildings. In 1989, it was officially designated as a national landmark, meaning that it will be preserved for generations to come.
Reason 2 - The Land Was Originally Owned by the Santa Fe Railway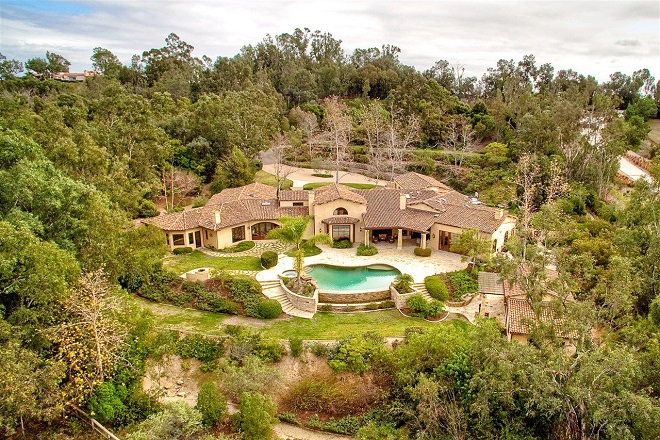 Few villages (even census-designated ones) can boast about being owned entirely by a historic railroad company. During the early 1900s, the Santa Fe Railway purchased the land that became Rancho Santa Fe with the intention of planting eucalyptus trees on the forested area and using them to make railroad ties.
Although the Santa Fe Railway failed less than a decade after it bought the land, it still represents an interesting part of the history of this area. In fact, if it weren't for this bankrupt railroad company, the village may not exist today.
Reason 3 - It's the Home of the Rancho Valencia Resort and Spa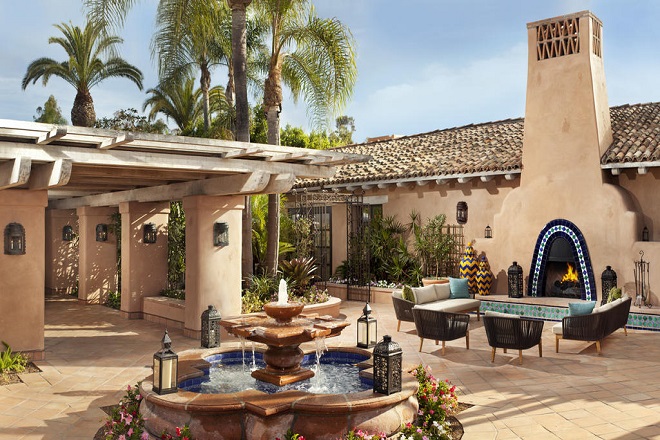 Residents and tourists both flock to the Rancho Valencia Resort and Spa. This five-star resort is part luxury hotel, part spa, and part restaurant. Basically, you can go there to relax and enjoy a few spa treatments, eat at the resort's newest restaurant, or stay in one of its guest suites, all of which have wooden beamed ceilings, high-end furnishings and technology, and even private patios.
The Rancho Valencia Resort and Spa even has a fitness center staffed with trainers. There's a reason why it has such a great reputation and has been named one of the best Five-Star Resorts and Spas in the world by Forbes Magazine.
Reason 4 - Rancho Santa Fe Is an Upscale Village without the Reputation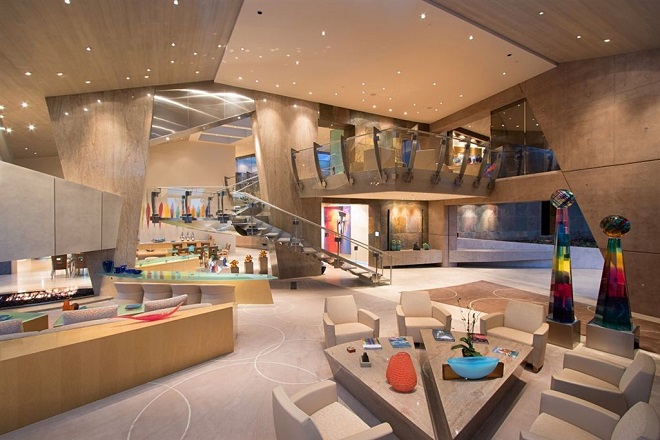 Many upscale areas have a reputation of being filled with snobs. Not Rancho Santa Fe. Yes, it's one of those small towns where millionaires play and live, but you won't find any attitudes here. Instead, some claim that the overall atmosphere is actually fairly sweet and laid back.
It might be the fact that everyone who lives there is fairly equal in status, as far as the cost of their real estate is concerned. However, it could also be the result of the many spas, golf courses, tennis courses, and other fairly relaxing physical things to do there. You won't know until you've spent some time wandering the streets of this village.
Reason 5 - Several Well-Known Names Once Made Rancho Santa Fe Home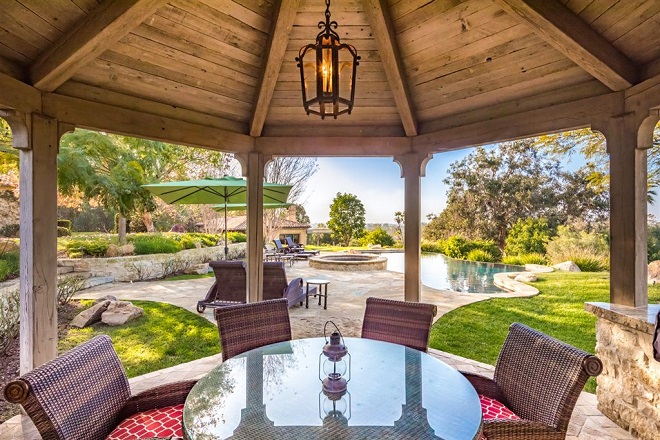 Whether you're a fan of the Misty of Chincoteague books or the television series Gunsmoke, you'll find this tidbit very interesting. The author of those books, Marguerite Henry, lived in Rancho Santa Fe for most of her adult life, as did Milburn Stone, who started out as a vaudeville actor in the 1930s before playing the part of Doc Brown on Gunsmoke. Other prominent citizens include Robert Young, who starred on Father Knows Best, and Victor Mature, a film noir actor in the 1940s and 1950s. And of course, we can't leave out Oscar-winning actor and singer, Bing Crosby, who also called Rancho Santa Fe home.
Crosby left his mark on the town with his creation of the Bing Crosby Clambake golf tournament, which took place at the Rancho Santa Fe Country Club until it moved to a location further north, closer to San Francisco.
Reason 6 - The Real Estate Market Is Fairly Steady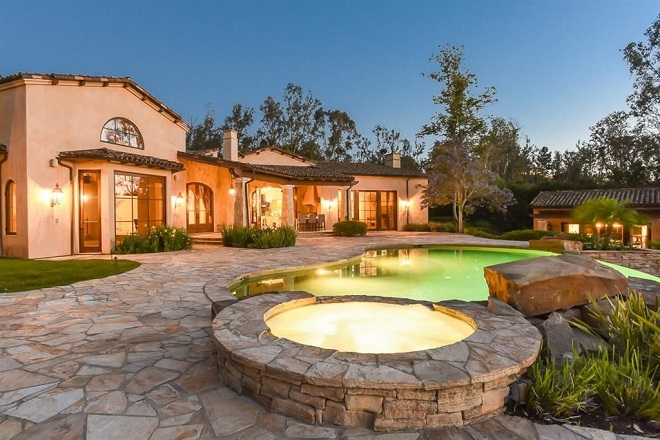 Although the Rancho Santa Fe area isn't known for its competitive real estate market, homeowners know that the price of their homes will stay fairly stable over the years. This is good news for buyers. Prices haven't changed much in recent years, percentage-wise, and most houses sell within a reasonable period of time.
If you're looking for a home that will retain – and even gain – value over time, then Rancho Santa Fe is a good place to begin looking. On top of this, there are some very interesting houses to choose from, ranging between new construction and the historic planned community.
Leave me a comment below – or, contact me here.
Your RSF Insider,
Scott
Where Do You Want To Go Next?
By clicking "Send" I/We agree by electronic signature as stated below: 1) To be contacted by telephone even if the telephone number appears on a State/National Do Not Call registry or any company's Do Not Contact lists. 2) To this website's Privacy Policy and Terms of Use.
See Rancho Santa Fe's Newest Listings Below...
Rancho Santa Fe Subdivisions
Rancho Santa Fe Complexes
Get Scott's Personal Help Below...